Although the cosmetics industry is very competitive with a lot of brands such as MAC, Maybelline, Lancome, L'oreal Paris, Estee Lauder, and Bobbi Brown, there are still a large number of businesses wanting to join this highly potential market. As a result, the demand for developing a cosmetics eCommerce website has experienced a continuous and strong increase in recent years. If you also want to start selling cosmetics online, this article will show you several essential steps to create the website, the foundation of your e-business. Let's figure it out now!
5 Critical Steps To Develop A Cosmetics eCommerce Website
Step 1: Choosing a proper eCommerce platform for your online cosmetics store
When it comes to eCommerce platforms, there are a variety of options for you to choose from such as Magento, Shopify, WooCommerce, BigCommerce, 3dCart, Prestashop, Wix, and osCommerce. However, depending on the scale of your cosmetics eCommerce website, your expectations, as well as your budget you can select the most suitable one for your business. Besides, we have analyzed both the advantages and disadvantages of the top 30 eCommerce platforms here, which might help you to make a better choice.
From our experience, Magento is always the best eCommerce platform for online stores, regardless of your business scale. If this is the first time you have created a website to sell cosmetics online, and you have a very tight budget, let's start with Magento Open Source. Otherwise, if you are running a brick-and-mortar store, and now want to expand your business by going eCommerce with a large investment, Magento Commerce might be an ideal selection.
Some examples of cosmetics eCommerce websites built on Magento: Sigma, Charlotte Tilbury, Sinsation Cosmetics, Exurbe Cosmetics, and Neom.
If you want to develop a beautiful cosmetics eCommerce website like the above examples, contact us now to get a free quote and consultation!
Step 2: Looking for a trusted web design company that is an expert in your selected platform
Choosing the right eCommerce web design company is a decisive factor for your online business success. After realizing which platform would be a perfect match for your cosmetics shop, you can narrow down the search scope to the website development agencies that have strong experience with that platform.
For example, if you decide to opt for Magento, you should seek the "Magento development company/ Magento agency/ Magento web design company" instead of the general "website design and development company". In this way, you can save a lot of time and effort in the process of finding a reliable partner.
Tigren has been at the forefront of delivering exceptional eCommerce website design and development services since 2012. With over a decade of experience under our belt, we have successfully implemented thousands of projects, catering to clients from various industries and geographies. Our team of professional developers possesses the skills and expertise to help you build an outstanding cosmetics eCommerce website, ensuring a robust foundation for your business's success. We are dedicated to bringing your vision to life, so don't hesitate to share your requirements with us today!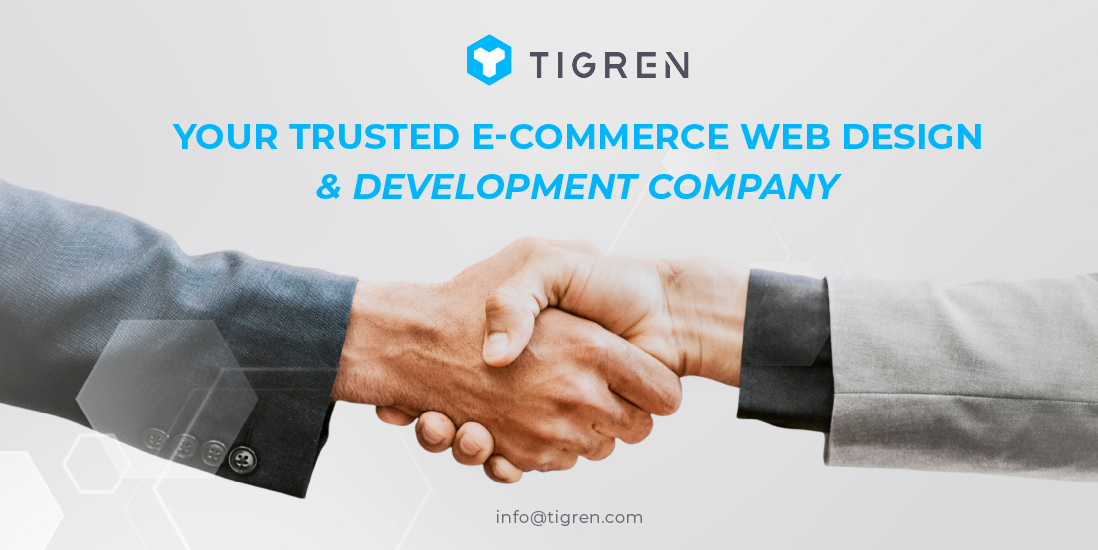 Step 3: Specifying all of the requirements for your cosmetics website design and development
Once you can figure out who will be your partner for your cosmetic website design and development cooperation, it's time to discuss your project requirements in detail. In general, you have to clarify some requirements related to: 
Website design: You have to decide whether to create a unique design from scratch or apply a ready-made beauty and cosmetics theme, whether the web agency will provide the logo and banners or not, and so on.
Website functionality: Is there any special feature that you want to have on your cosmetics eCommerce website? If yes, be clear about it when discussing with your agency so they can help you find proper solutions (for example: installing an extension or developing a custom function).
Website payment: It's necessary to choose which payment gateway for your website from the beginning so the agency can find possible ways to integrate it into your store.
Website shipping: Besides payment, you must take shipping, including shipping methods, shipping carriers, and how to calculate shipping costs, into your consideration.
Website hosting: While many agencies can offer both web design development services and hosting services, others can only give you suggestions. That's why you should ask them about the hosting issue during the discussion.
Estimated time for website development: After understanding all of your requirements, the web development company is responsible to prepare a detailed proposal with estimated time and cost for implementing your project.
Step 4: Negotiating the web development cost with the agency 
If the offered price from the website design and development company is within the range of your budget, you can move on quickly with the contract and project schedule. Otherwise, if it is a little over your budget, you can negotiate the price with the agency to see whether they can give you a discount.
At Tigren, we always offer an affordable price for our website design and development services, which therefore can meet even a tight budget. Don't hesitate to share with us your project requirements as well as your budget so we can provide the most suitable solutions.
Step 5: Starting the development process & launching your cosmetics eCommerce website
In most cases, the web design company must send you a specific project timeline before starting the development process. Owing to that, you can easily keep track of milestones and control the working progress of the developers.
To create a beauty & makeup website from scratch, it's necessary for the developers to build a development site and only move all of the data to the live site when they feel satisfied. However, you still need to make thorough testing on the live site (searching, product add to cart, payment, checkout, customer registration…) to make sure that everything works smoothly.
Final Words
The process of building a cosmetics eCommerce website can be quite complicated for store owners. That's why you should find a good partner – a professional website design and development company to give you the best advice and directions. With over 10-year experience in eCommerce website development, we will be able to develop an amazing cosmetics website that meets all of your requirements and exceeds your expectations.
Related Posts:
Top 6 Benefits of Magento eCommerce Platform
How To Make An eCommerce Website For Electronics Store?
Top 5 Ecommerce Platforms For Dropshipping Businesses
20 Huge Advantages of Magento E-Commerce Development
Best Platform To Sell Online: Top 15 In 2023