Nowadays, offering a compelling e-commerce customer journey plays an essential part in developing an e-commerce business. It is an excellent way for merchants to put themselves into customers' perspectives, anticipate their needs and pain points, and improve their business's reputation.
This post will find everything you need to know about the customer journey to create a perfect map for your e-commerce business.
What Is An E-commerce Customer Journey?
"E-commerce Customer Journey" is the whole process that customers go through to buy a product from an online business, from the moment they research, find out about the product to the time they finish their orders and reach out for customer support.
Stages In An E-commerce Customer Journey
Breaking down the e-commerce customer journey into stages will help you evaluate and control your customer journey much easier. Typically, there are five stages of the e-commerce customer journey:
Awareness: This is when your customers learn about your brand and products for the first time.
Consideration: In this stage, customers see something they like on your website and weigh the pros and cons of your products.
Acquisition: This is when your customers place an order.
Retention: Customers are kept interested so they can become loyal.
Advocacy: This is when customers come back for more, make another purchase, engage in your social media, sign up for newsletters, read the brand's blog, and so on.
How Can You Improve Your Customer Experience?
Now, there's no doubt that improving your customer journey experience is essential for the growth and development of your business.
Let's see how you can improve your e-commerce customer journey at each stage of the e-commerce customer journey:
1. Awareness
The awareness stage involves attracting customers to your website, organic or paid web traffic. To improve your traffic and reach, you should:
Pay attention to SEO
Use social media to promote your business
Ensure your website is mobile-friendly
Provide valuable content to visitors
2. Consideration
At this stage, you need to find out how to reduce bounce rates and encourage customers to browse more products. You need to engage them by:
Improve the loading speed of your website
Create easy-to-find product pages
Provide suggestions to encourage your customers to explore more
Encourage customers to make a purchase
Overall, for this stage, your website plays a key role, thus, it's essential to have a professional and engaging site. For this, you can turn to our e-commerce development service to build a powerful website for your business.
3. Acquisition
At this stage, your main goal is to reduce cart abandonment, so you need to take care of the website checkout and social media, email, or telephone support. To improve your customer experience in this stage, you can:
Simplify the checkout process
Ensure there are no blockers to purchase
Provide attentive customer support before purchase
Offer various payment options
Provide real-time shipping costs
4. Retention
After your customers made a purchase, you still need to care for them. You can start building a long-term relationship with customers and find opportunities to serve them better in the future. To nurture customer relationships, you can:
Communicate with your customers regularly via emails, SMS messages, and push notifications.
Encourage customers to sign up on your website
Include a feedback section on your website
Send out personalized offers relevant to their purchase to your customers
Reward your frequent customers with VIP deals
Help them with any questions they have
Provide excellent customer support after purchase
Improve customer satisfaction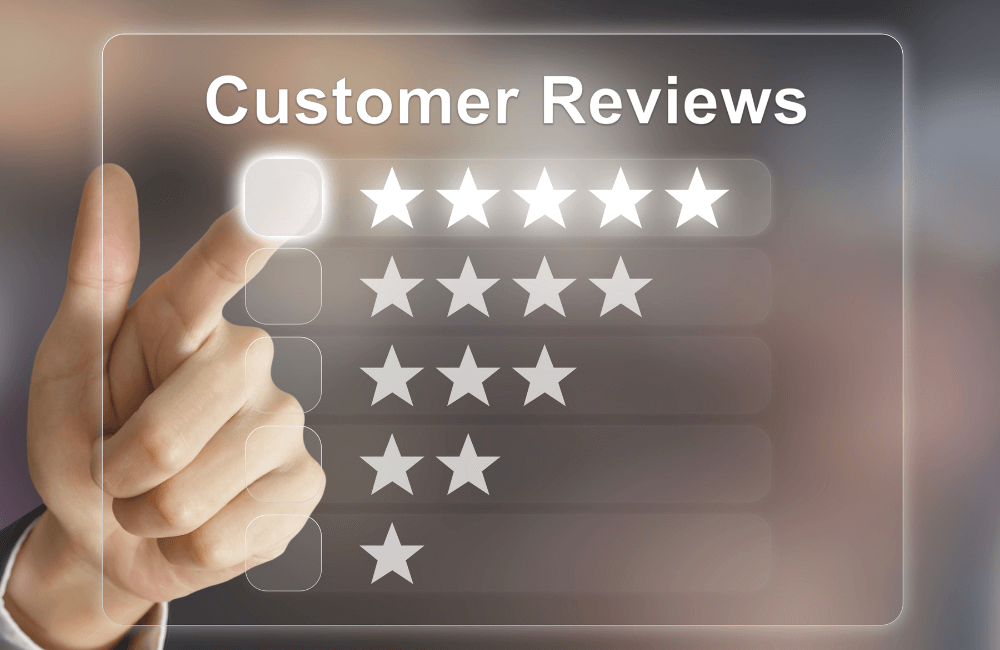 5. Advocacy
This is when you want your customer to be engaged and participate in your social media. What you can do to improve customer experience in this stage is:
Ask your loyal customers to take part in rewarding affiliate programs.
Thank your customers for increasing your brand awareness with exclusive offers and discounts.
Share helpful resources and articles.
Why Do You Need To Care About The E-commerce Customer Journey?
The e-commerce customer journey that you offer your customers will impact how they think about your business and whether they want to purchase from you, which means improving the journey will enhance your brand image and boost your sales. Here are some of the reasons why the e-commerce customer journey is important:
Good e-commerce customer experience can decrease cart abandonment.
Your business can gain your customer's trust if you offer a great customer journey.
A personalized shopping experience will encourage your customers to do business with you.
Customers will spend more money on a business that provides excellent service and customer experience.
A compelling e-commerce customer journey will eventually increase your revenue.
Final Words
If you want your business to thrive, it's about time you took a deep look at your e-commerce customer journey. With a greater focus on your customer journey, your business will see a positive influence on increased revenue, better customer loyalty, and higher retention. Understanding its benefits is one thing, but managing and updating it regularly is another thing. Therefore, you must be consistent and provide a practical customer experience through every journey and stage.
Read More:
What Is E-commerce Workflow And How You Can Improve It?
Improve Your Ecommerce Checkout Page Now Or Continue Losing Your Customers
Little Known Methods To Optimize Search Bar For Ecommerce Website