More than 100,000 words are in human eyesight every single day, despite of whether you consume it all or not. Content creator becomes one of the most sought-after jobs in the world right now. With content, you can build a highly supportive community with a strong sense of bonding. That's real loyalty and advocation there. So why don't eCommerce brands utilize this amazing power of stories to connect prospects and raise their own community? There are many ways you can create content, all you need is the right eCommerce content strategy made for your ideal audience to lead the way. Let's learn how to create an effective one that brings you traffic, connections, sales, and so much more.
Why Do You Need A Content Marketing Strategy For Ecommerce?
Have you ever heard of "Content is King"? One holistic report from Hubspot back in 2020 says that content marketing was trusted to use and leverage by over 70% of marketers online. So why content is being highly distributed, reaching far and near to all corners of topics?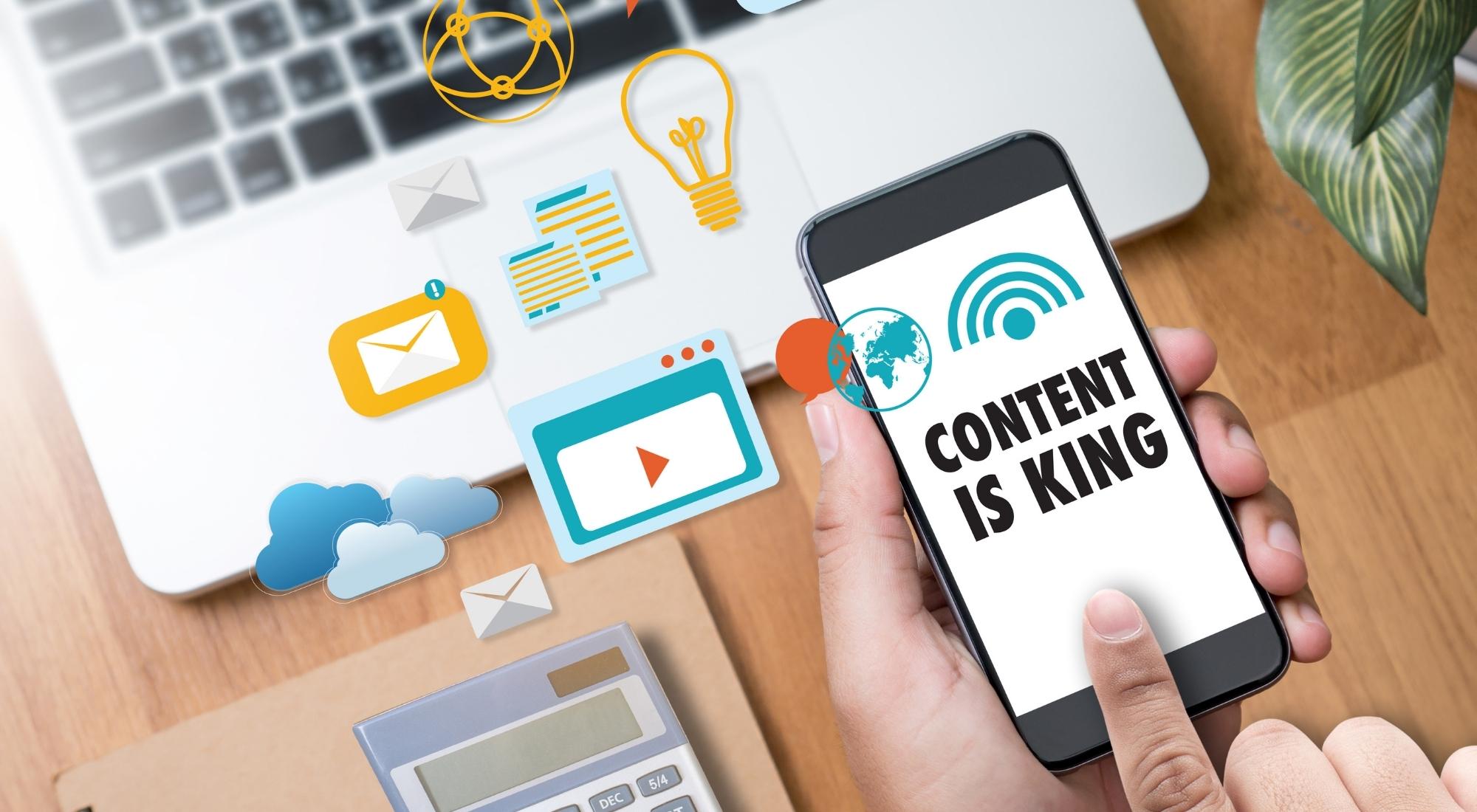 Connect With Your Audience In A Much Deeper Sense
Content marketing is powerful and persuasive, if done right, it'll help marketers and brands attract their ideal prospects, and foster a sense of community that stands proudly together. There's nothing like content, other types of marketing such as ads, public relations, or personal sales can't create the same impact as content.
All because they're on the same kind of self-promotion, while content focuses on bringing your target audience only the valuable, useful, or entertaining info that they truly want. Leveraging content to tell your brand's story and what it stands for in an authentic way will help you connect with customers like their fellow humans, and thus compelling the right people of your kind will come and stick to you.
Build Trust And Authority In Your Brand
There are so many things about your product that you can communicate with your audience. Further explaining on the why of the matter instead of only the what and the how. Why do you do what you do? How your product is actually going to help others to have a better life? What did you do and are doing right now?
State facts and elaborate a fair argument to your audience, helping position your brand as a credible and reliable expert in your field. Show up frequently in their life and reinforce their trust in your brand, given that your products actually have the promise superpower.
Effectively Attracting Quality Leads Organically
Because content marketing uses helpful content for the readers therefore brands don't need to intrude into their lives with ads, but rather readers will proactively come to you to find the answers they are looking for.
And if your content is fruitful, informative, engaging, and well-written enough, readers will share it with other fellow readers in need, via different kinds of platforms, thus boosting the viral of both that content piece and your brand, naturally.
When the audience comes to you organically, they'll have more trust in you, because the decision is theirs to choose you, and you'll always be there to help them, not push them against their will. Plus, they'll be more likely to recommend your brands to others when the experience is satisfactory, and then, you'll obtain the opportunities to social mentioning, where more qualified prospects will be found.
Help You Move Customers Through The Sales Funnel
A sales funnel helps you define the actions needed to meet with each state of awareness your customer is in, from staying unknown of your brand to buying your products and becoming an independent brand ambassador. Moving along with a sales funnel is how content marketing contributes to the overall marketing plan and helps fulfill the business goal.
It's what makes the content strategy lean towards the right direction, open up more space for different topics as well as purposes to produce meaningful content, and move customer to another strategic state of the buying journey.
How Can An Ecommerce Content Strategy Help?
It wouldn't make sense for a brand to talk about anything at all, therefore your content marketing needs a roadmap for the creation of relevant, useful, and effective content. Depriving of the bigger marketing goal, the content strategy will ensure all your content is in alignment with the desired outcome.
On the flip side of that, the strategy will act as the assessment of the content performance, to see if it's working efficiently enough. There are so many reasons for a content plan to go wrong, and a strategy can help identify them.
Whether your current content pieces aren't what your target audience is looking for, they are not engaging or authentic enough, or they lack proof or social confirmation, and so on and so forth. In this way, the content creators won't be lost in the ideation process and end up wasting their effort.
What Does An Ecommerce Content Strategy Include?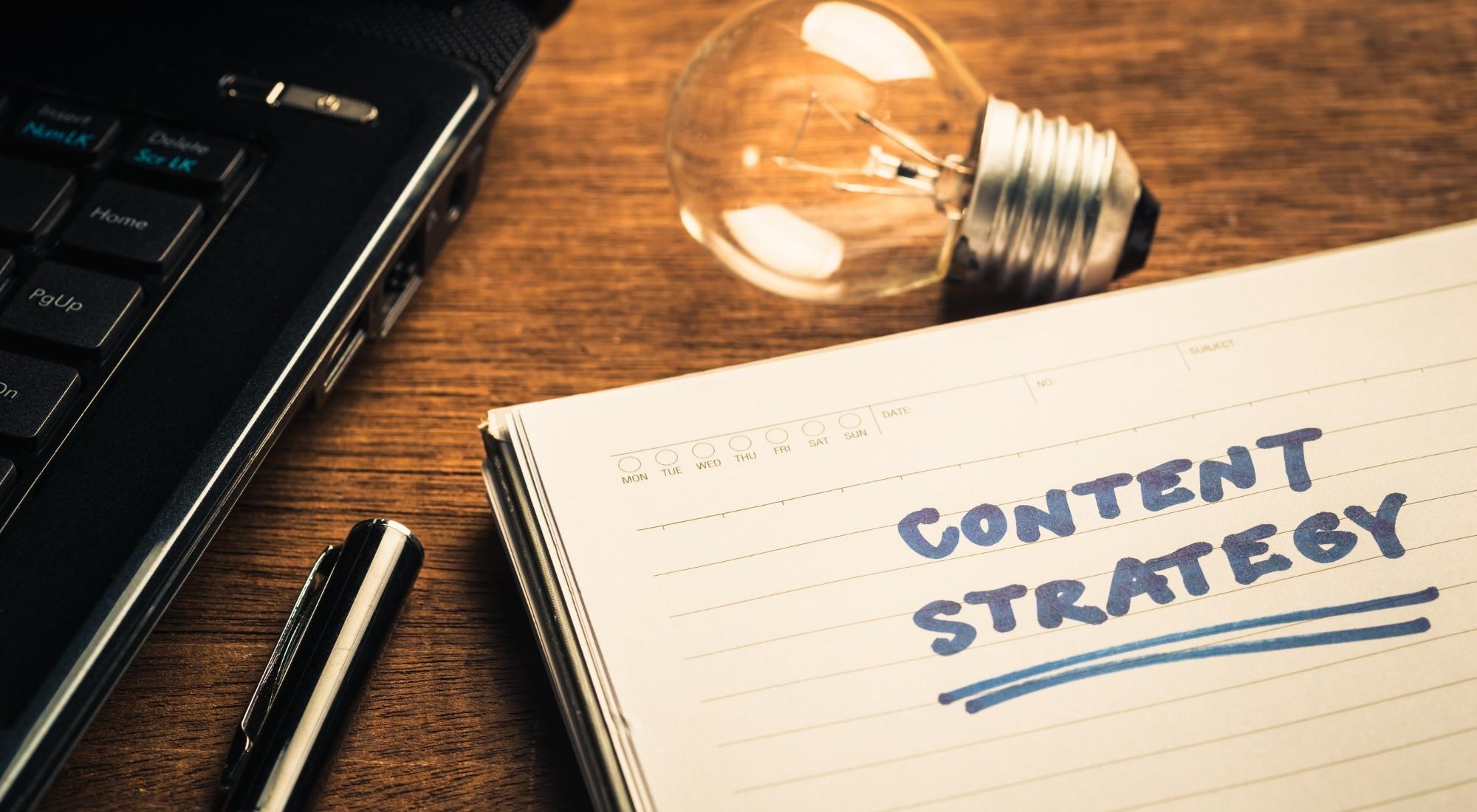 A good eCommerce content strategy is one that immediately tells creators how they can achieve the desired goals and specifically what they need to do to get there.
It should clearly define who you are writing for, which is the audience you'll serve. Then how you are going to approach them, via which channels, and which will be your main channel for the transaction.
It should break up boundaries of what to do and don't to maintain a suitable image, set up specific instructions and guidance on elaborating the aiming vibe and the subsequent tone of voice through the chosen content forms: text, image, video, infographic, audio, or a mix of many.
Once you complete the details of building an identity to appear before the public, then it's time to set up long-term goals, short-time goals, and a fall-back plan when things don't go as planned or in crisis situations. In a narrower context, your content team should sit together and figure out their role in the next 5 years, making sure you stick to the same movement your marketing team's heading towards.
Then in order to accomplish that, justify your team's capability to see what's the first rational and reasonable step to achieve at this moment, how long you'll be able to complete it, and at what degree of quality.
Differentiate Between A Content Marketing Strategy And A Content Marketing Plan
A strategy acts as the final blueprint but is always open for needed adaptation and modification. It's the big idea that leads you to a particular goal or purpose and inspires certain actions to be taken.
On the other hand, a plan is made after the strategy has been finalized. It's based on the tactical level, it's the logical arrangement of resources, the program in the preparation stages, or the repeated pattern to get to the desired outcome.
As stated above, the content strategy will mainly focus on matching the available resources to the determined goals to initiate a comprehensive and compatible direction for specific executions to be made.
Now move on to the content plan, you'll need to consider what are the actions needed to maintain the aiming quality. For example, if you're running an investment business and want everybody to see your brand as a reliable partner with great expertise in investing. Then you'll need more effort on each content piece, not only do you need an experienced writer but also a professional editor to make sure your content lives up to the people's expectations.
What's more, a plan will define the scope of work for each position, finalize who's in charge of what, set up a suitable timeline, keep all the materials in one place, and is responsible for the publication schedule. It answers all the 'how' in performing the content strategy in real life.
How To Create A Successful Content Marketing Strategy For Your Ecommerce Business?
Depending on each business, you can use content marketing to accomplish many things: lead generation, improving customer service, lead conversion and nurturing, upselling and cross-selling, driving more buzz and discussion, strengthening brand position, or driving instant sales.
Whichever purposes you choose will define the different pathways you'll be heading, the channels you'll be using, the range of subjects you'll be covering, etc. But the core essence of content marketing doesn't change, using the power of content to create certain impressions with your audience.
Aggressively Getting To Know Your Audience
Oftentimes, content creators tend to focus on what they can create, to complete the KPI, rather than create the piece of content that their audience needs. If that's the case, all the content effort won't serve any purpose. You can say whatever you want, but if they don't care, none of that matters.
So when you don't seriously get to know your audience's ins and outs, your competitors will, and they'll come up with a strategy that takes away the opportunities you miss, and shift your audience's attention to theirs. Without enough traffic, you won't have enough quality leads who will stay with you 'till the end. You can attract 1000 people to your articles but only 10 of them will buy.
It's a fierce battle of getting attention and it's getting harder when the world is overflown with content, each segment is fragmentized, so we have to collect pieces. If we know where the right pieces are, we'll use our resources more efficiently and collect them faster.
Focus On Providing Valuable Information
Here's the thing, users don't go online to serve your interest. They go online to be entertained, to stay educated, or to make connections. That's why content marketing works because they focus on what the audience needs, and aim to build meaningful connections in the long run, not in the moment.
By providing useful info about their interests and concerns consistently on a regular basis, you will naturally have them come to you, slowly you'll build trust with them, and set the foundation for a win-win relationship. Without the emotions holding on to the brands, customers won't stick around again and again after their rational purchases, instead, they'll look for the most profitable deals.
Choose The Right Channel To Dominate
It's critical that you can match the topics to the suitable format that each channel has occupied. A fun and upbeat vibe should get along with videos but by no means serious subjects can't. Here is where creativity can get you very far.
If you need to generate leads in the shortest amount of time, TikTok is one of the best ways to go. It will get you the most exposure you can wish for within a matter of days. Understanding each platform and exploiting its strengths for your own benefit is the shortest way to dominate the platform. And once you have a significant impact on one channel, it'll be easier to start again on another one.
Clearly Define Your Brand Characteristics
How do you want your audience to remember your brand? It's the dream of every marketer to become their audience's top-of-mind brand. But if you want to be remembered, you need to build meaningful associations around different facets of your brand. Each prospect will remember you for the thing that matters most to them.
Science has proved that with frequent repetition, humans can remember things for a long time. So clearly express your message through relevant associations relating to their lives, and make it play on repeat in the back of their mind. A strong brand can trigger its customers to recognize it from anywhere.
Taking A Long-Term Vision Into The Board
It's important to have a long-term vision in place, so you'll never lose track of the crucial matters, and keep your eyes on the goals. Lots of things can happen along the way, and sometimes it's hard to see the simple fact in the midst of distractions.
Many famous case studies about failures have taught us that. Don't forget to keep the right vision on your side because the competition can be dynamic and complicated.
Look For Inspiration As A Frame Of Reference
It's fine to be out of creative resources from time to time. You can always create the new from the existing by infusing them with a breath of fresh air. Apart from that, inspirations are vital in forming the necessary benchmark for the quality of your new work.
You can learn a lot by analyzing what works and what doesn't from the work you look after to. They are great frames of reference, helping established the standard and expand the horizon.
Examples Of Effective Ecommerce Content Strategy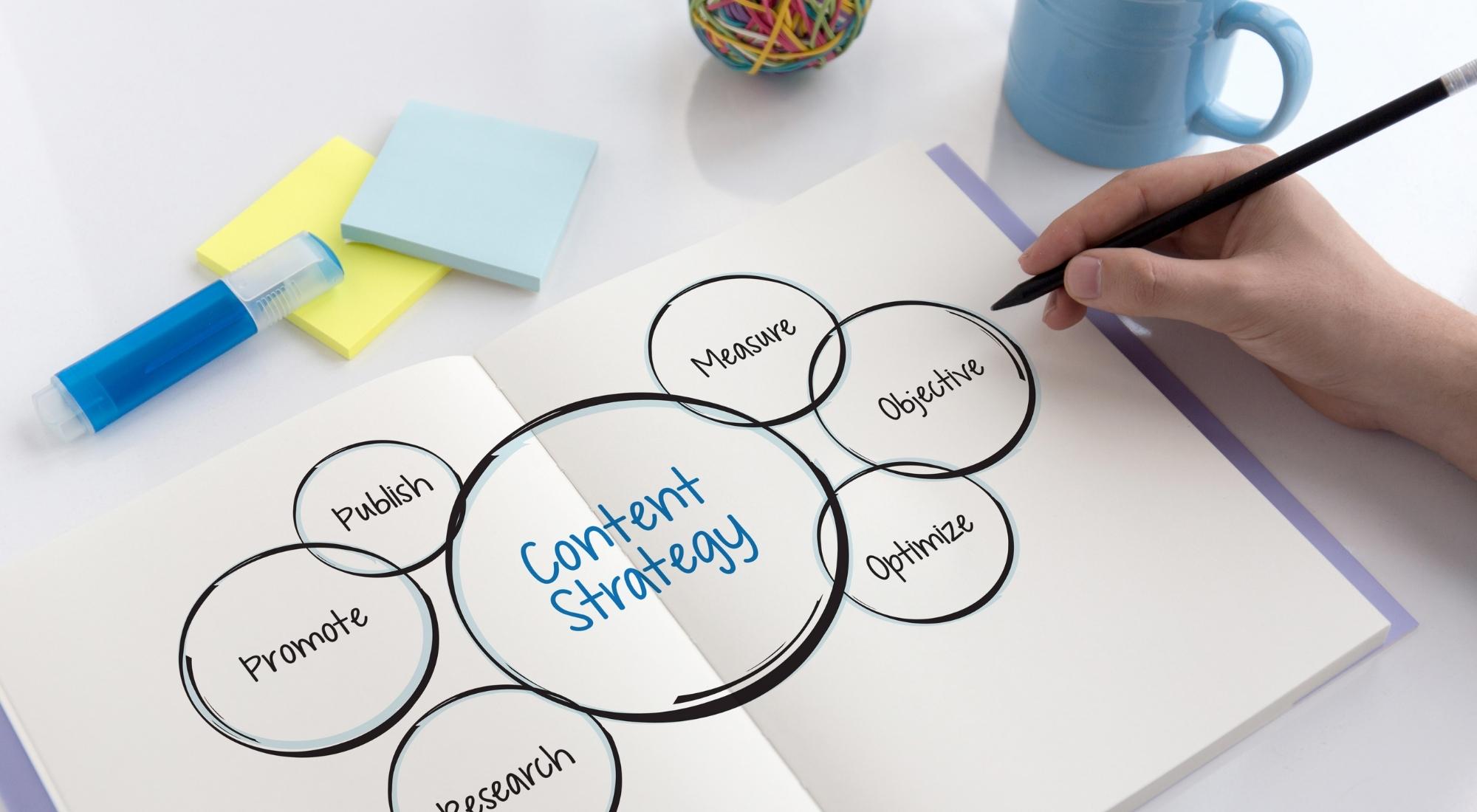 There are many ways you can create content for your audience and pull traffic back to the selling points. Let's look through the most common types of content usually being produced and examine one or two prominent examples of each.
With Blog Post
Hubspot leverages content marketing the right way to boost the popularity and authority of its brand and ultimately encourages interested prospects to try its marketing automation software.
But by educating their clients on how to apply content marketing the right way, they found their own inbound marketing knowledge, providing certifications for those who master their free courses and that's what makes them famous.
The Hubspot team knows what marketing really is, and by sharing its true power for others to succeed via a consistent dose of well-written articles with proven facts, and inspiring insights from highly certified writers, editors, and even founders, and famous book authors.
Another great example of blogging is Buzzfeed. If you often find yourselves skimming one piece after another piece of content when you're at the Buzzfeed homepage, then you're just like the rest of us.
Buzzfeed's writer team has definitely mastered the art of capturing attention and prolonging retention. I mean, look at their scandalous and conspicuous headlines, who would wanna get away from that cheeky tone of voice and those witty remarks?
With Social Media
Speaking of Nutella and I bet you'll think of that gooey, silky, and chocolatey-rich taste. Well, if you're a food-lover and most importantly a crazy fan of that tasty taste I just described to you, don't miss out on Nuttela's content on social media. All of their accounts are dedicated to bringing grateful joy to daily life, from incredibly simple cooking recipes that make you salivate to the highly engaging minigames and giveaways.
Another way to look at social media content is like the little things you share with your audience, the people who love you that you should love them. So the next case study is the type of content that we all must consume at least once, personal branding.
I bet you can easily name one celebrity that's on your head right now. So hold on to it and reflect on the impact it creates on others. Content should be told to those who want to listen to it, in exchange for a deeper connection that's more than just bypassers, to help each other in almost every way. If you build your content strategy based on this notion forward, it'll be much easier and more fulfilling to create and engage with your audience.
With Video-Sharing Platforms
Everyone who gets Notion in their hand will love this wholesome holistic productivity tool. But for others, things with Notion can be complicated and boring. That's why Notion decides to go with the highly sought-after video-sharing platforms like Youtube and TikTok.
They want to show how easy and simple it is to use Notion for literally everything. A smarter move they've made is to collab with some famous productivity influencers on Youtube. Simply by asking these learning-obsessed Youtubers to experience Notion and giving their review to their audience.
With the very enthusiasm right from these influencers, Notion is blowing up like a hot balloon. After dominating Youtube with million-view videos, Notion heads towards TikTok for fun and informative tutorial clips on how to take advantage of Notion for free forever.
Wrapping Up
Building an eCommerce content strategy the right way is the first step towards building a long-lasting impression in your customers' minds. With content marketing, you can your brand be communicated and expressed in the most authentic and engaging way. And from that, trust raises while doubts slowly fade, leaving you an audience that supports and expects your brand for more.
We hope you find today's article about eCommerce content strategy helpful. We are Tigren, a reputable eCommerce agency based in Vietnam, contact us if you have any inquiries and we'll be more than happy to help.
Read more:
Things You Need to Know Before Hiring A Magento Consulting Service