SEO is one of the most effective and economical internet marketing strategies. Proper SEO tactics can help you dramatically increase sales and traffic, that's why most eCommerce businesses today are using it. However, if you are new to this, you will need a good eCommerce SEO guide to get such great results.
This article will introduce you to all you need for a successful plan. We will show you all the must-know SEO concepts and the detailed process of running an SEO campaign. Scroll down to learn more!
Ecommerce SEO Guide: Key Definitions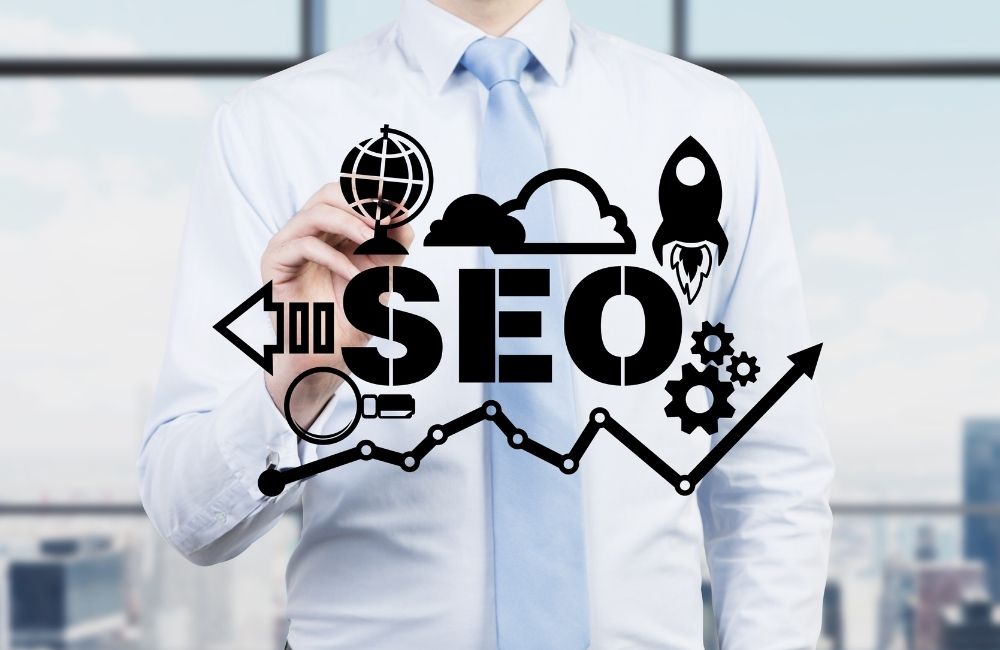 SEO for Ecommerce sites
SEO for ecommerce websites are activities that optimize your web around specific keywords to improve its ranking on search engines like Google, Bing, and Yahoo. This enables you to generate organic traffic from them.
The best position for a website is on the first SERP.
According to a study by Backlinko, 31% of users click on the top 1 website, but only 3% of users access the top 10 links. This rate is even lower for websites that do not appear on the first of the SERPs. In other words, without SEO, it's challenging for customers to find your web.
Ecommerce SEO keywords
SEO keywords are what your customers are most likely to type in when they need to find out about something through the search engines. These keywords are aggregated in real-time through Google's statistics tools or some third party.
For your website to appear at the top of the list, you need to write and format your website content to associate these keywords closely.
SEO content for eCommerce
SEO content is content with SEO keywords and SEO format. Thanks to this content, search engines can evaluate the relevance of what customers need with your website. The more relevant your web content is to a user's search intent, the higher chance it has to be on the first SERP.
In addition, the content quality is also critical. It needs to bring value to readers. In other words, the content should be relevant, helpful, and as unique as possible.
On-page SEO
On-page SEO is the practice of optimizing your eStore's content to improve the user experience and rank higher on Google.
To succeed, you must focus on two aspects of your e-store: content (SEO-friendly content, title, etc.) and technical SEO (page speed, mobile-friendly, images, etc.)
Off-page SEO
About off-page SEO, it is the job of optimizing factors outside the website, such as link building, social media marketing, social media bookmarking, etc. These activities will help attract a sustainable amount of traffic to your website.
Why Invest In Ecommerce SEO?
Google sees about 70,000 searches per second and 5.4 billion searches per day.
Now, let's do quick math!
Let's say 0.0001% of the 5.4 billion searches are related to the product you're selling. That's about 5,400 searches for topics related to your product daily.
If you successfully put your website on the top 1 of Google, you have a chance to attract about 35% of visitors to your eStore, which is 1890 people. And 10% of these people make a purchase, you get 189 new orders per day.
Hence, you will have 5670 new orders monthly. If you sell a shirt for $20, you will earn about $113,400 per month with a good ecommerce SEO strategy.
Of course, this is not really accurate in practice. The transition from search to purchase will depend on many factors. However, this example is enough to demonstrate the potential of SEO.
On the other hand, costs for ecommerce SEO are usually relatively low compared to other marketing methods like paid advertisements. Therefore, it is one of the most profitable strategies for SMEs.
Ecommerce SEO Guide: 9 Steps To Do SEO For Ecommerce Website
1. Fully Prepared
This is the first step in every eCommerce SEO guide. An SEO campaign is relatively complex, so there will be various factors to take care of, such as content, time, money, knowledge, etc.
However, we only talk about the most important ones here:
SEO eCommerce objectives
Suitable SEO tools for analytics and tracking
Google tools (Ads, Analytics, Search Console) integration
2. Doing a proper keyword research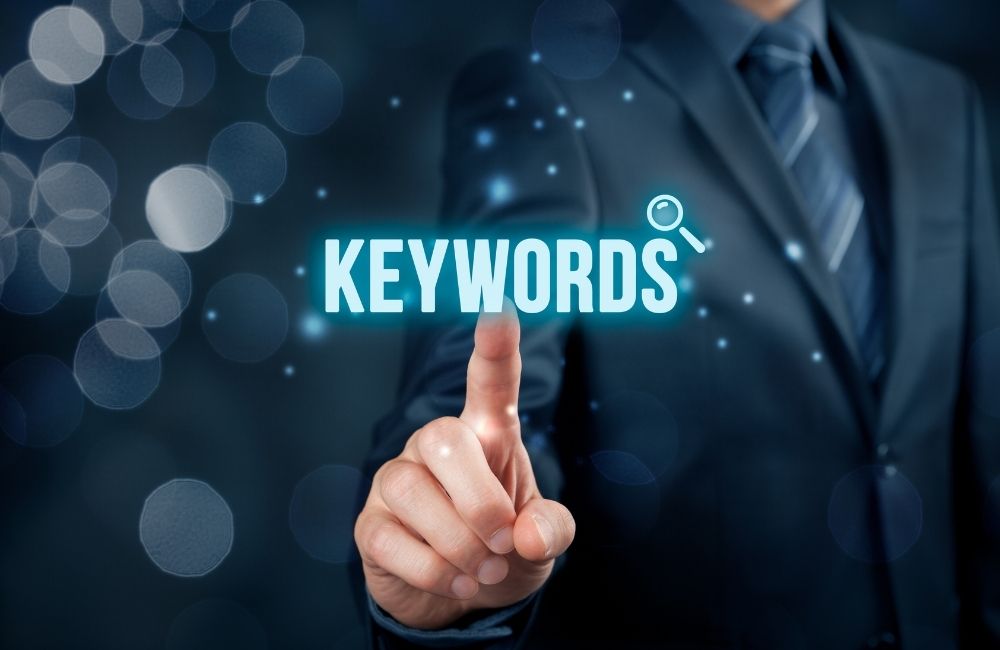 Next is to search for potential SEO keywords.
To find the best keywords, you should combine using many different keyword research tools. Pay attention to the keyword's rank, search, and competition factors. You can use tools like Ahrefs, Semrush, etc., to find those metrics.
In addition, you should also look for LSI (Latent Semantic Indexing) keywords. They make search engines value your content more. Besides, check for long-tail keywords. They usually have low competition but are searched by customers with high demand.
The next step is to categorize these keywords. The most classification method is by customer search intent: purchase intent and other purposes. From there, you may start planning the main topics for the web content.
Finally, add selected keywords to rank tracking tools. These keywords will help you track your work results more easily.
3. Site structure
With site structure, make sure it's simple and easy to scale. This is the premise to help you improve customer experience and improve SEO results.
Also, by optimizing the site structure, you will be able to share link juice between pages properly. In case you have never heard about link juice, this is the power of your website, and links are pipes that help transmit power from the homepage to other pages on your website.
Pro tip: Check if all pages are accessible with three clicks or less from your homepage. This not only enhances the customer experience but also helps the link juice to be distributed optimally.
4. On-page optimization
Once you've finished improving your site structure, time to upgrade the on-site elements. First, you need to optimize your homepage, category pages, product pages, and CMS pages by improving your headings, meta titles, content, and URLs to make them search engine friendly.
Besides, you also need to improve the image and code size to reduce the page load time. To achieve this goal, you can also use some of today's new technologies, such as AMP or PWA.
Currently, search engines prefer highly interactive and mobile interface availability websites. Google understands that users tend to use those devices more, and this trend is estimated to grow in the future continuously.
Finally, there's schema markup, which is the language search engines understand and use. Search engines don't use English. They use schema markup. With this, they will realize and evaluate your website content better.
5. Content
Creating good site content is one of the most critical works in every SEO strategy. Use the keywords you found in step 2 and build content based on them. Next is to update new content regularly to continue ranking on Google.
Prioritize assigning important keywords to the homepage and category pages. These pages have the highest amount of link juice. On the other hand, this also makes it more effortless for customers to access your business and products.
Building a blog about your products is recommended to increase their effectiveness since this is the easiest way to pull customers to your store.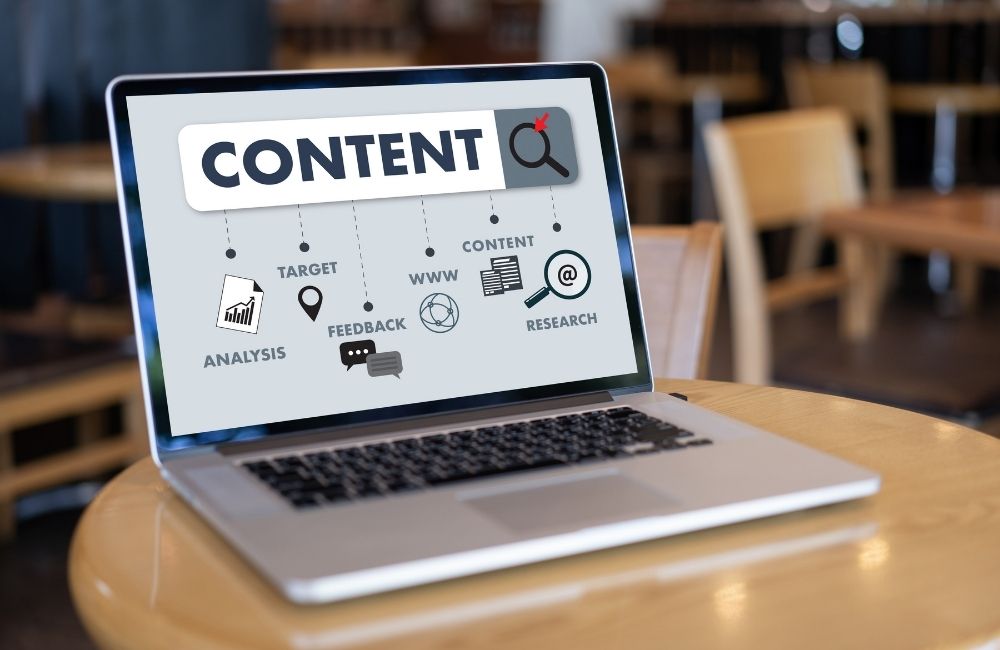 6. Internal link building
Internal link building is the process of connecting different pages on the same website with links. You can increase conversions by cleverly directing users from blog pages to purchase pages with internal linking. Besides, you can also share the power of the website through internal links. There are 3 common ways to optimize internal links:
– On each product page, link to related products.
– List 3-4 blog posts related to the topic that the customer is reading.
– Prepare some navigation links to the cornerstone content from the homepage.
Pro tip: Use anchor text to help Google understand your content. Your customers will also feel safer if they know where they are about to be navigated. There are currently six common ways to use it: naked URL, exact match, partial-match, brand name, generic, and image.
7. Technical SEO
No matter how hard you try in the SEO process, the occurrence of errors is entirely inevitable. Here are 6 common errors: duplicate or thin content, orphaned pages, too many domains, keyword cannibalization, 404 (broken link).
Here are methods to find these errors:
Use tools like Beam Us Up or Screaming Frog to crawl your ecommerce website.
Check the SEO status on Google.
Use Copyscape to ensure unique content.
Use Ahrefs to find broken links.
Check SEO for ecommerce product pages, home page, category pages.
8. Backlink building
As we mentioned, links allow pages to transmit power to each other. Therefore, different websites can also pass link juice to other ones. Backlink building is how they do it.
Since these are links from other sites, it is pretty tricky to manage. However, there are still some popular ways people commonly use: create great content, share documents, guest posts, and social.
9. Measurement
The last step in this ecommerce SEO guide is measurement. Use tools like Google Analytics, Google Search Console, or Ahrefs to track your web's SEO performance. These tools can help you read key metrics and measure campaign results daily.
Depending on your goals, you may have a variety of metrics to track. Regardless, below are the key ones:
– Search rankings
– Pageviews
– Conversion rate
– Bounce rate
– Most visited page
Bottom Line
SEO is one of the most crucial eBusiness marketing strategies. It can bring a very high return even though the affordable investment cost. However, to do this effectively, you'll need to do it strategically.
Therefore, the amount of knowledge you need to gain for a good SEO result is enormous. In particular, Google's algorithms are constantly changing, you need to update these changes regularly to avoid violating Google's terms. This ecommerce SEO guide can only introduce you to the essential information. You should learn more from other information sources or hire agencies for the most effective SEO.