2021 was not a good year for many stores with their branches being closed for months and government regulation to stay at home. However, the eCommerce trends in 2022 are on the rise when this industry gained huge success this year when people shifted to online shopping. Undoubtedly, this is a high-potential and dynamic market; therefore, we need to update its emerging trends to stay ahead of the competition.
The best strategy at the moment is to invest in an online store. To bring the best experience to customers, merchants need to know what customers are looking forward to in a virtual store. This post will introduce the eCommerce trends dominating the industry now and in the upcoming years. so that firms can have the best preparation for changes. If you want to grow your e-business, keep reading!
Top Ecommerce Trends To Watch In 2022
1. Progressive Web App (PWA)
Have you heard anything about Progressive Web App (PWA)? In short, PWA is a new way to deliver a better experience for users on the web. In other words, PWA is a web app that takes advantage of advanced web capabilities to provide a fantastic app-like experience to customers. Moreover, there are some standard criteria for PWAs, including Progressive, Responsive, Independent, Fresh, Safe, Discoverable, Engageable, Installable, and Linkable.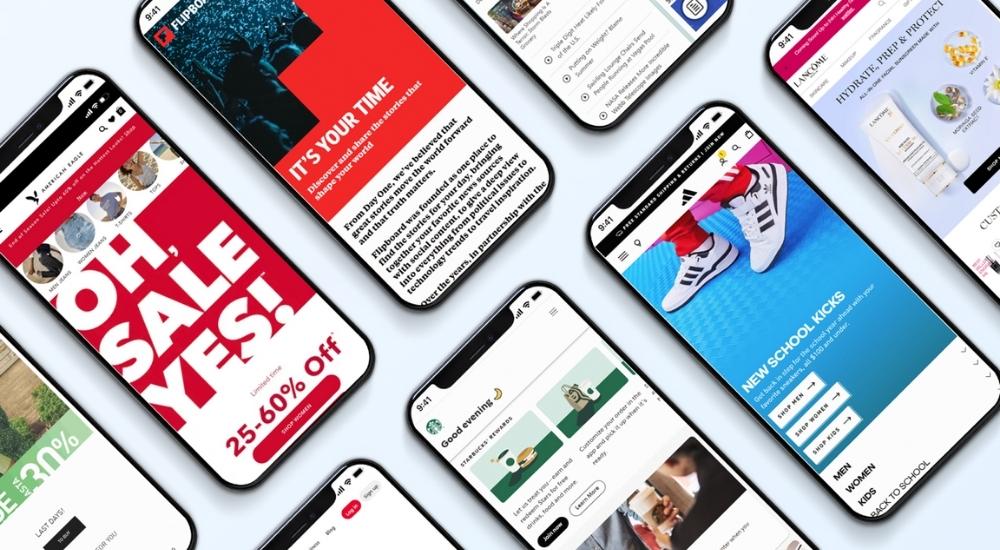 Many eCommerce stores have integrated this new technology and gained certain successes. Check out some examples here.
2. Responsiveness Is A Must, Not An Option
As you might know, more and more people prefer using their smartphones and tablets for online shopping to browsing on their desktops, and laptops. Thus, besides optimizing the website appearance on large-screen devices, all eCommerce businesses now must take care of the display on other popular equipment.
In other words, the site needs to be responsive, mobile-friendly, and nicely presented regardless of the devices the customers use.
3. Personalized Experience
Delivering a flexible shopping experience based on buyers' actions and preferences is one of the most prevalent eCommerce trends. The shopping experience is not only defined by the product quality but also the store's service. To be more particular, different customers will approach other content on the website, for example: seeing various suggested products according to their past purchases, location, existing items on cart/ wishlist, demographics, and so on.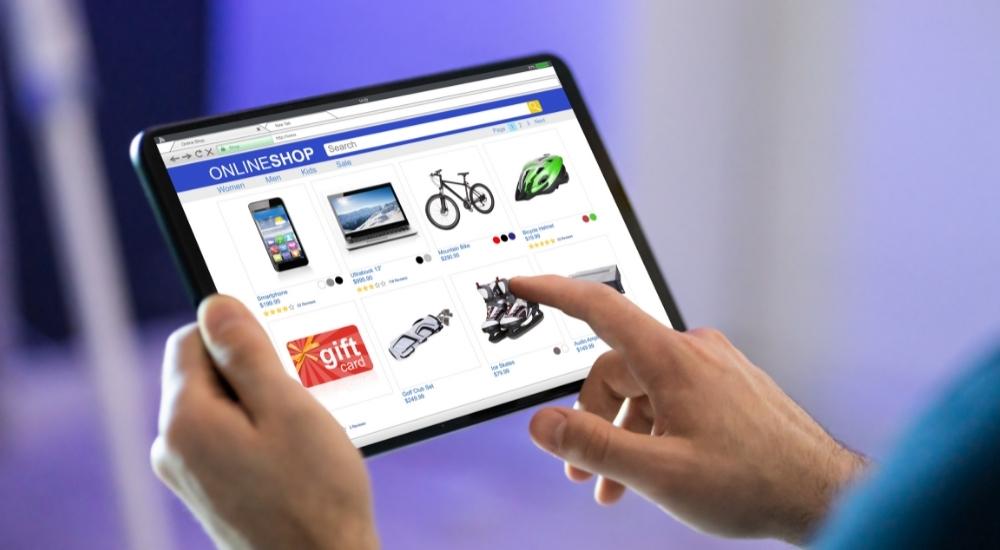 It is hard to reply to all customers' messages, especially during sales season so merchants usually provide the automatic message function on the site. While this helps save time and effort for the salespersons, it is good to make the messages sent as personalized as possible.
Customers would feel a lack of connection if the messages sound like a sentence typed by the robot. Try to add elements like name and time (as Facebook messager can access profile information) to make consumers see a customer-centric mindset from the store.
4. High-quality Videos
The next eCommerce trend in 2022 that firms don't want to be missed out on would be video marketing.
A video is a form of content that is immensely effective in drawing consumers' attention. Many research pieces show the higher possibility that people will make a buying decision after viewing a video introducing the product compared to seeing images and text only.
The video makes the perfect combination of images and words. Customers can find it easier to imagine the products as they sometimes find photos unreliable sources due to the advance in Photoshop technology.
Plus, watching a video feels faster and less tiring than scrolling through a long article introducing the store or the products.
The video should have engaging and intriguing content. Some key points should be the products function, how to use and why they should purchase ones.
Lastly, do not forget that your video content should also include transcription. Aside from the accessibility necessary for online content, you can also provide an alternative way for your content to be consumed by your users when you transcribe your audio.
To make a good video, the store owners need to invest in content and make sure that it is concise, useful, informative and entertaining (a plus).
5. Omnichannel
One of the most common problems that many merchants have to face is their channel fragmentation (offline and online channels or among different online channels). Fortunately, now we have "Omnichannel," which helps deliver a seamless experience to the customers with a cross-channel content strategy.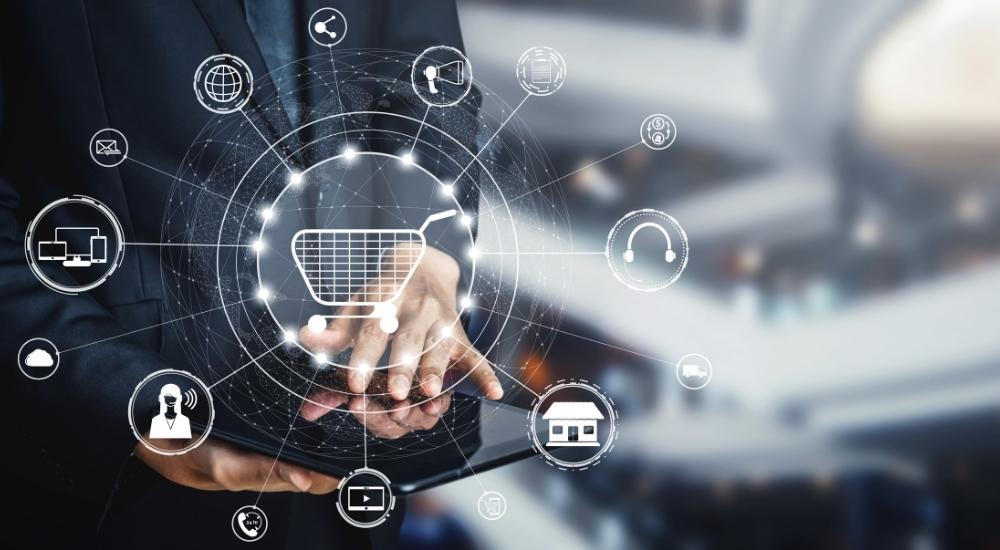 For example, taking Starbucks gives each customer a reward card to accumulate reward points and save customer information. The unique thing is that you will be able to check and reload your card on either the Starbucks website, phone, mobile app or in their physical store. Moreover, when you make any changes to the card, it will be automatically updated on all other channels simultaneously.
6. Image Search
Image search is a new eCommerce trend predicted to make up more than a third of all search functions in 2022. Many companies now equip their stores with the image search function, parallel with the traditional search by text.
Thanks to the image search, the customers can easily find their favorite item or similar ones in the stores without remembering the product's name or browsing on the catalog.
7. Voice Search
Besides image search, voice search also gained a lot of preference from the users. Therefore, it's crucial to optimize your e-commerce store for the voice search from now on, or you might lose the vast majority of purchasers who adopt this technology.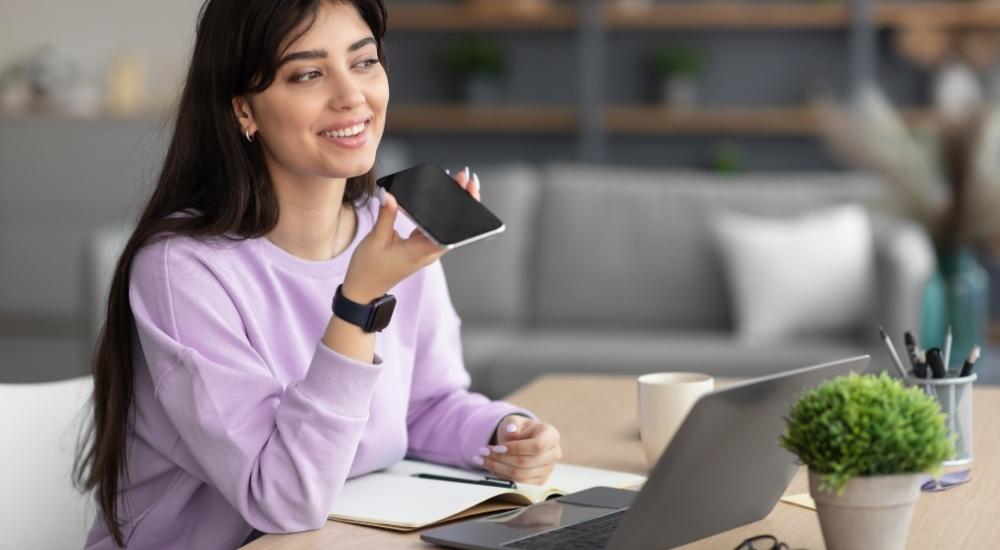 Here are some tips for voice search optimization:
Research on long-tail keywords.
Write content with natural-sounding language.
Create queries based on common question phrases.
Offer concise answers to questions.
Pay attention to your Google Business Profile.
Customers are asking for a more comfortable and convenient online shopping experience. It is true to admit that sometimes typing seems time-consuming and tiring.
Commands by voice need to be the new feature updated on your website. It saves time as consumers don't need to locate the button and the check-out process can be done within seconds.
Shopping has never been that fast and easy.
8. Research Online, Purchase Offline (ROPO)
More than half of the customers are now likely to research products online and then go to offline stores to complete their purchases. Owing to that, they can find the items at an affordable price before deciding to buy.
For the store owner, ROPO means deploying offline conversion tracking. And in other words, analyzing data taken from location tracking, social media, payment history, mobile devices, and advertisements with the data from CRM, and ERP systems to figure out which activity of the business leads to the offline purchase. After that, the firm will know which marketing method they are applying is most effective and focus more on that.
9. Mobile Checkouts
The growth of mobile payment eCommerce trends has been strong since the year 2018. There are over ten popular mobile payment platforms, e.g., Google Pay (Google Wallet) and Apple Pay.
Therefore, you need to optimize your site for mobile, select proper payment gateways, provide mobile payments online and offline, and offer one-click checkout.
10. Artificial Intelligence (AI)
Nowadays, machine learning has been applied to various eCommerce systems, from product recommendations to search functionality. Since 2019, there is a significant rise in this technology's utilization, empowering the retailers to offer precisely what customers want in minimum time and effort.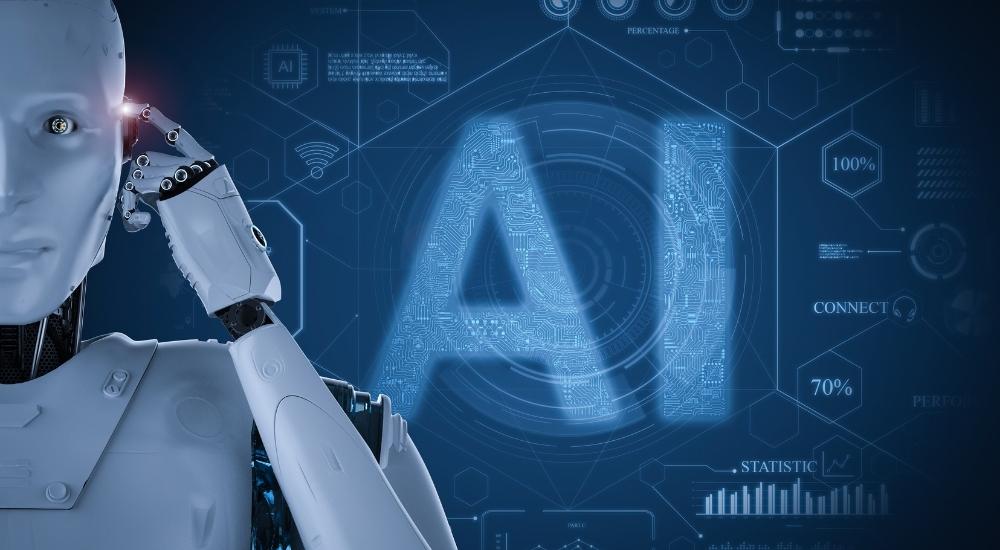 In short, AI will help us to understand deeply customers' shopping habits based on the massive amount of data. As a result, we will gradually switch from keyword-based recommendations to a much more intelligent system that considers multiple factors to deliver personalized results.
11. Augmented Reality (AR)
"Trying before buying" ability, empowered by AR, is another hot eCommerce trend. Plenty of e-businesses are making an excellent investment in AR to enrich their customer experience and improve the sale conversion rate.
An impressive example is the Place app of IKEA, which allows the customers to try on the furniture products to their room/ home. This results in a lower return rate and higher customer satisfaction as well.
12. Speedy Delivery
In the competitive eCommerce market, to overcome your rivals, besides providing the right products, you also have to be concerned about the related services, especially shipping and delivery.
Some merchants are very good at this field by offering "rocket delivery" and get a lot of success. Although these eCommerce trends sound very attractive, it's quite hard to implement for most e-businesses.
13. Big Data
In recent years, big data has transformed most industries, not eCommerce only. Every user's action can result in some data, which contributes to building a precious customer database.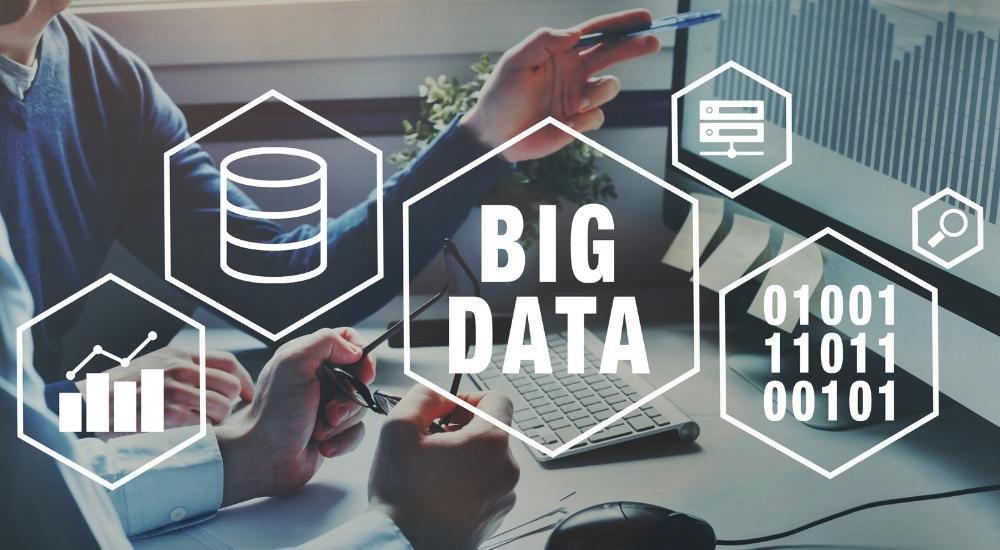 It would then be a useful source for marketers to deploy promotion campaigns, email marketing, and so on. However, it would be a waste if you only apply big data to marketing since it also can help you in new product development, online reputation control, cost savings, etc.
14. Chatbots and Automation
The era of messengers and chatbots is coming. For online businesses, chatbots play an essential role in automating the stores and their customers' communication process.
Most websites now offer chatbots via Facebook Messager. There are 2.6 billion Facebook users which means the majority of website users all own an account on Facebook
The chatbot provides a communication channel right on the website where consumers get an in-time reply. Most stores have contact via mail or other social media platforms but users might be unable to find the information and they rarely get the answer from the business immediately.
The chatbot allows direct conservation right on the website. Any concerns from buyers would be resolved quickly and it guarantees higher chances of successful orders from them.
In general, merchants use chatbots to create personalized content, suggest different purchase options, provide deals and coupons, ask for customer feedback, and take care of the purchasers.
15. Micro-Moment Marketing
Micro-moments, one of the hottest eCommerce trends in 2020, give online stores an excellent opportunity to interact with and influence the consumers at a critical point in the purchase cycle. For example, when the shoppers research an item or seek instructions, most potential touchpoints are called "micro-moments." And to fulfill customer needs, the store must take relevant actions based on these micro-moments.
16. Pay Later
To handle the high rate of cart abandonment, some eCommerce stores have applied the "pay later" programs under different names such as "post-paid, purchase now pay later." Often, the customers leave the site without completing payment just because of doubting the quality of the product. Therefore, with the "pay-later" policy, they can pay for the items only after receiving and satisfying the products, which decreases the cart abandonment rate significantly.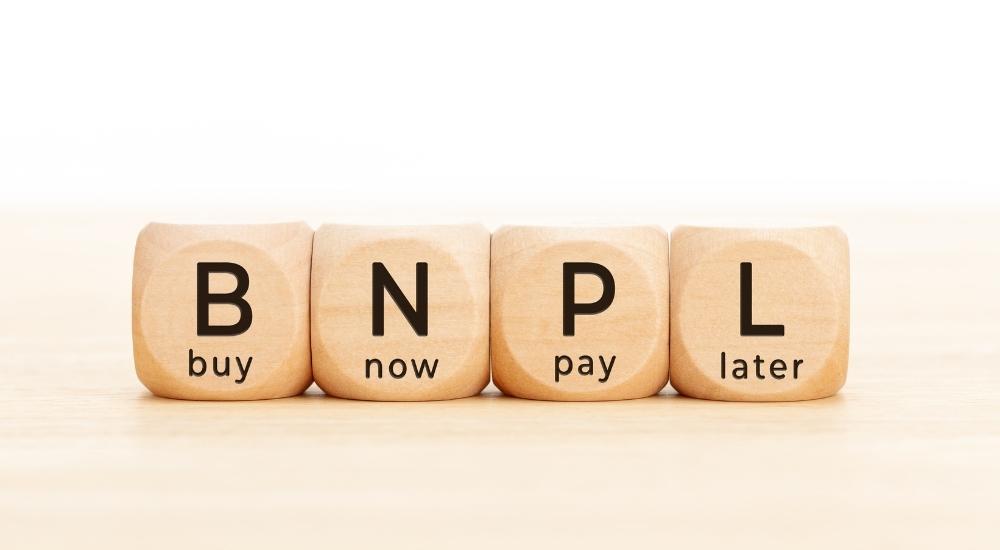 17. Remarketing
Have you ever wondered why you see a product repeatedly on different web pages after viewing it on a specific website?
This is not a coincidence but a remarketing strategy of eCommerce firms. To be specific, remarketing allows the store to target the buyers who visited the website without purchasing until they change their minds.
18. Influencer Marketing
Co-operating with influencers to boost sales is not a new method, but it still works. But the recent eCommerce trends are paying for micro-influencers, who have just a medium number of followers/ friends on social networks, instead of celebrities.
The reason is people no longer believe in the advertisement that is promoted by celebrities as before. Moreover, working with micro-influencers might help the store to cut costs while getting good results.
19. Social Media Advertising
Rapid technology development comes with the increasing popularity of social media platforms. It would be hard to survive with only a website.
Merchants also need an account on other social media platforms as well. Facebook, Instagram, and Twitter,… are among the most popular choices. The appearance on different platforms helps increase popularity.
Social media also offers advertising services as merchants can buy ads from Facebook and Instagram, Hence, the store can reach the target customers without too much planning on marketing.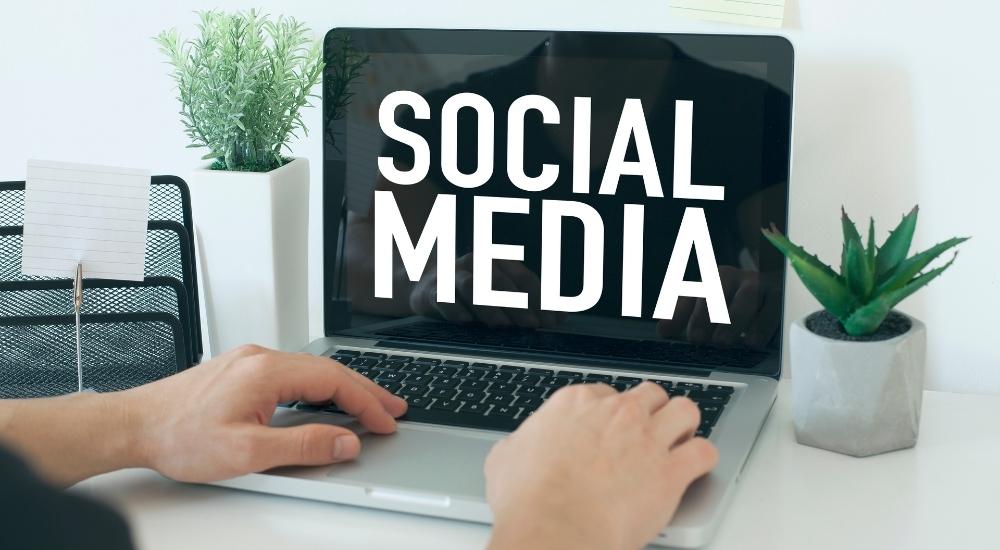 It might be costly to build an app for the store especially for small businesses so creating a Facebook page or Instagram account sounds like a perfect option. Customers can get updates on promotion events and view the store's products.
Deploying social media channels, e.g., Facebook, Twitter, Tumblr, Pinterest, LinkedIn, etc., effectively will help the eCommerce brands run marketing campaigns and drive massive traffic, and close sales.
Among that, advertising on Facebook by far has been the most popular one to retarget customers, show reviews and feedback, and more importantly, build a loyal online community.
20. Conversion Rate Optimization (CRO)
The final eCommerce trend that we want to mention is conversion rate optimization. CRO's primary purpose is to run tests and define exactly which component in the site leads to better sales than the others.
To implement CRO successfully, you should use Google Analytics to know your most frequently visited page(s)/ landing page(s). It's then a good idea to use some proper tools to understand customers' behaviors on your site. You can also use your default store analytics to define what the customers are looking for and make it more stand out.
21. Non-cash Payment
Non-cash payment is one of the eCommerce trends that started in 2020 and will continue to be prevalent in 2022.
More payment apps that directly connect with the credit card and require no transaction fee are introduced to customers.
Customers prefer to pay for online orders by using a bank account or payment apps.
This is more convenient as consumers just need to grab the product from shippers without finding their wallets in advance or waiting for the shipper to pay back the extra money. It also helps them to avoid physical contact with others and decreases the chances of being infected.
22. Eco-friendly
We are witnessing the shift to a more eco-friendly lifestyle when humans realize the consequences such as natural disasters affecting nearly every place on earth.
The shopping patterns also show changes when consumers are more concerned about buying more environment-friendly products.
Sustainable brands show a development speed 5-6 times faster than the others.
Our advice is to try to establish campaigns to show the eco-friendliness of the business, avoid packing in plastic and move to materials like recycled paper, and organic fabrics,… Moving to a "greener" image will bring the firms closer to consumers and protect the environment at the same time.
23. Expansion Across Industry
Online shopping is now possible with any products: fresh ingredients (vegetables, fruits), health supplements, home essentials (toilet paper,…).
People love the feeling of having everything they need at their door without having to travel and then carrying them all the way home. Everything is now done within one click.
No more waiting in line to purchase in the supermarket, wandering through several stores just to grab some toilet paper or find a parking space. All these problems now go away with the help of technology.
24. Shopping Via TV
Shopping is now possible with TV. Imagine watching the ads for the products on TV and hoping to purchase them immediately. NBC Universal introduced the feature to purchase products from TV ads by scanning the code on TV.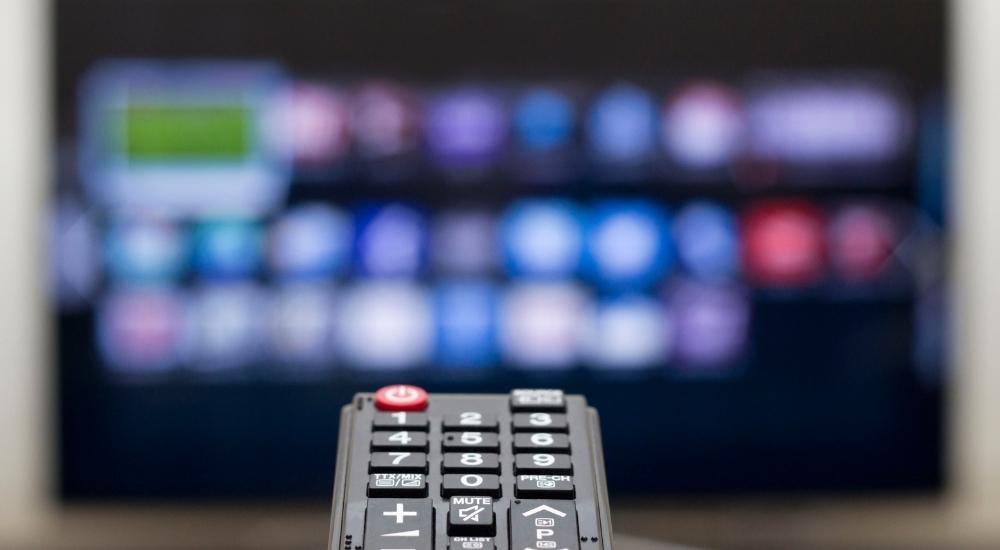 It saves time for purchasers as they don't need to look for the product on the Internet again. This function also helps customers avoid purchasing fake products.
Shopping across devices would definitely be the eCommerce trend in 2022 that firms must keep up with.
25. Visual Commerce
Images are what keep online shopping feel like walking in the store. All firms are doing their best to display high-quality images. Some also add images on their homepage. Changing to 360-degree visuals is another new trend to make the products feel as real as possible.
Building the brand image on Instagram and Pinterest is also a new trend as these platforms are popular for sharing and posting pictures.
The searching filter should also include images to make it easier to look for the right product.
Conclusion
Things remain tough as we have yet to find the cure for Covid 19. Several people are losing their jobs and stores continue to hang on the "Closed" sign. It is not such a sad thing when the online store has the power to save the business from falling.
Keeping updated with the latest eCommerce trends is essential to stay in the industry and increase customers' engagement.
We hope that our post has supported firms in planning business development in 2022 and getting more orders from customers.
If you are a store owner, catching up with the emerging eCommerce trends is a must to succeed. Otherwise, you will always be a follower and left behind by your strong competitors. Now, look back to your website and see how many eCommerce trends have already applied.
Tigren is one of the first choices when it comes to an eCommerce website development company. If you are looking for a reliable firm to develop a new eCommerce store or migrate from the current website to another platform, do not hesitate to contact us and get your quote.
Related Posts:
12 Trending Products To Sell Online And Reap Huge Profits
Trending E-commerce Marketing Strategies To Liven Up Your Online Store