The eCommerce sector has expanded so quickly. The quality of the internet and web technology is the key to the solution. Customers now choose to shop online a lot because they can make purchases from anywhere and at any time. And eCommerce ubiquity has become a buzzword in the eCommerce market.
In this blog, Tigren will give you a full introduction to the conception of eCommerce ubiquity and some noticeable examples. Read more to get to know about eCommerce ubiquity!
What Is eCommerce Ubiquity?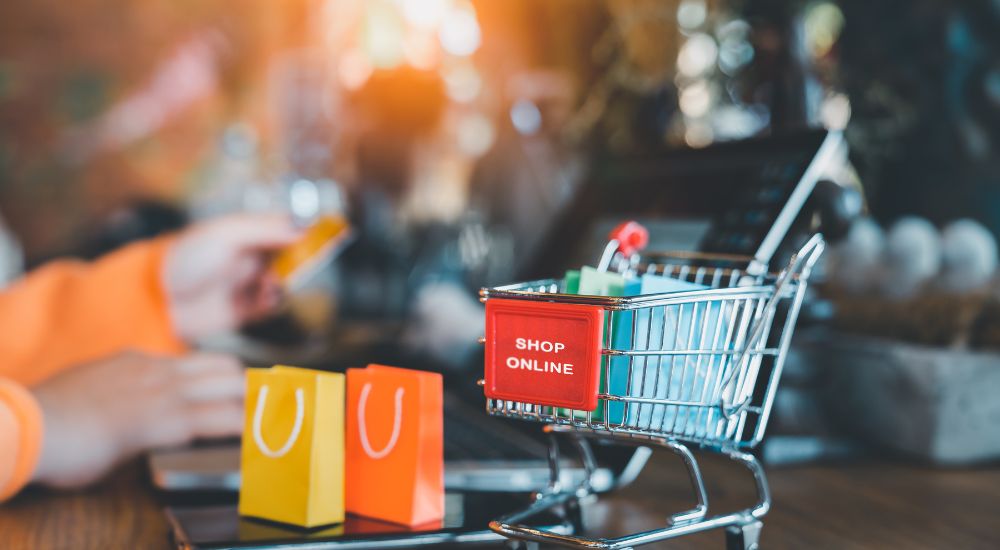 There are eight unique features of eCommerce technology including richness, ubiquity, global reach, universal standards, information density, interactivity, and social technology.
The word "ubiquity" generally refers to being present physically in multiple locations at once or being omnipresent. Ecommerce ubiquity refers to the ability of your visitors or customers to access a service at any time, from any location, and on any device.
Since the internet's birth, its user base has increased significantly, and along with it, e-commerce has flourished. The Internet is accessible from countless locations, including homes, offices, enterprises, personal cell phones, and even airplanes. Thankfully, the internet allows everyone to access it for free or very cheaply, anywhere in the world.
Why Is eCommerce Ubiquity Very Important?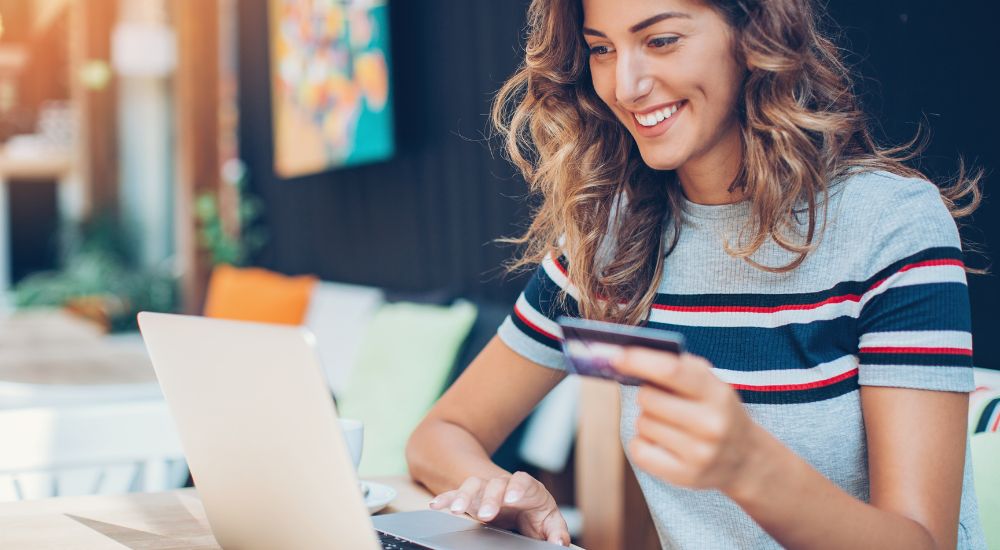 A conventional business market is a physical location with access to care through the exchange of documents. For instance, clothing and footwear would require clients to visit a store and purchase. By contrast, E-commerce is pervasive, which means it can be accessed wherever.
For online stores, it is essential to serve your customers anytime, anywhere. Because of this, connecting your physical site to online commerce is crucial even for local players. This will not only make you more appealing to customers, but it will also increase your revenue.
Nowadays, eCommerce technology features must be accessible anytime from any location, including homes, offices, video gaming consoles with an Internet connection, and mobile phones. The market can grow beyond its conventional geographic limitations and operation hours because eCommerce is so popular.
Pros And Cons Of eCommerce Ubiquity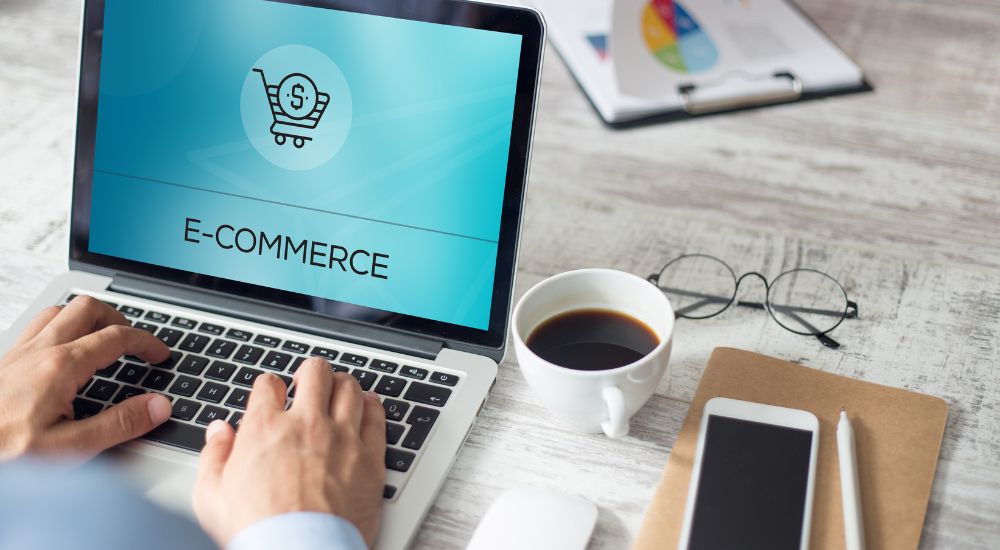 In conjunction with the evolution of eCommerce ubiquity in daily life, there are both opportunities and threats for businesses and consumers as well.
Opportunities
1. High personalization
Ecommerce ubiquity enables customers to access your products and services anytime and anywhere. Hence, online businesses can take advantage of individual advertising and information supply based on location, time, or the customer's mood. Thus, you can touch your customers in a more personalized manner. Individual advertising is often customized per individual customers.
2. High availability of services
The terms "scalability" and "high availability" have never been more popular due to the rising requirement for dependable and effective infrastructures built to support core systems. Reducing downtime and removing single points of failure are equally crucial, even if managing increased system load is a regular worry. Customers prioritize high availability, which partly makes eCommerce ubiquity a must-have.
3. Advanced analysis alternatives for suppliers and customers
The objective of eCommerce analytics is to better understand target consumer behavior and preferences by combining data from many resources. The ability to make data-driven decisions for increasing your sales volume depends on eCommerce analytics. Thanks to eCommerce ubiquity, businesses can add some factors to their analytical report including location, time, and habit.
4. The increasing mobility of customers and suppliers
Three developments, including digitalization, connectivity, and customer centricity, point to the need for the industry to consider offering mobility solutions. Both mobility and the desire for immediate assistance are rising. To deliver an excellent customer experience, it is vital to have remote access to the consumer wherever they may be.
Threats
1. Information privacy and threat of mass surveillance
With the popularity of eCommerce growing, there has been a significant increase in fraudulent activities, notably business and customer data theft. This has increased the demand for retail and eCommerce companies to protect their consumers' data and their intellectual assets.
Businesses usually acquire personally-identifying information from their clients, such as names, email addresses, and phone numbers. Ecommerce ubiquity poses a high threat to the privacy of your site users.
2. Increasing requirements due to more diversity and quantity of devices and also energy consumption
Building a "one size fits all" website is no longer an option for eCommerce businesses to prosper in the digital age. Instead, they must adapt to the audience that is becoming more mobile. Ecommerce ubiquity sets the new standard for a website to be displayed on various devices. Therefore, companies with websites that are relevant for mobile devices will see more user engagement. No matter what device they use, your clients deserve a pleasant online experience with your business. However, the complex system to empower such device-friendly websites will ask for more resources.
Ecommerce Ubiquity Examples

The popularity of this website is quite widespread; primarily, it is due to the popularity of its auction bidding and the B2C, B2B, and C2C transactions it offers. 24/7, 365 days a year, from any location with an internet connection, you may shop on eBay. As soon as there is Internet access, eBay is accessible anywhere.
In addition, eBay has a mobile application that makes it simpler to use. International clients may not receive as many benefits as Americans do from eBay, which is more advanced and widespread in North American regions. These can include two-day shipping that is quick or expensive shipping.

Ubiquity, often known as m-commerce, gauges how easily a mobile device can access an e-commerce site at any time. And Groupon app carries out eCommerce ubiquity very well. Users of Apple and Android devices can download the Groupon app, and as the only thing this website sells is discounts on goods from other businesses, it is open 24/7.

E-commerce technology can be found on mobile devices, at work, and at home. Customers can buy eyeglasses and sunglasses from Warby Parker on the Internet. They also provide a mobile app with a user-friendly mobile design that makes browsing and making purchases simple.

Reebok's official website is available online and is ubiquitous. Customers can order online at any time at their home or their workplace. Reebok possesses distinctive online shopping experiences that surpass customer expectations and smash sales targets with a wide range of cutting-edge capabilities. The powerful website reaches out to today's consumers whenever and wherever they are. Reebok optimizes interactions and transactions across online, mobile, social, and other digital channels from discovery to delivery.
The Final Words
In the past, if you want to buy a product, you had to go to the physical store and buy it in person. The eCommerce ubiquity is a very significant characteristic. It frees the online store from being constrained by physical boundaries. Companies that offer goods and services online can attract customers at any time of day in the current, highly competitive market, increasing revenue as a result. Without the eCommerce ubiquity, it was impossible to make a sale at 3 a.m without spending extra money on staff to operate on a 24-hour schedule.
Therefore, you should establish a decent online store so customers can quickly purchase things online, regardless of where they are located. However, first, businesses should find a reliable eCommerce development service provider like Tigren. Contact us now and get access to our expert-level eCommerce website development services!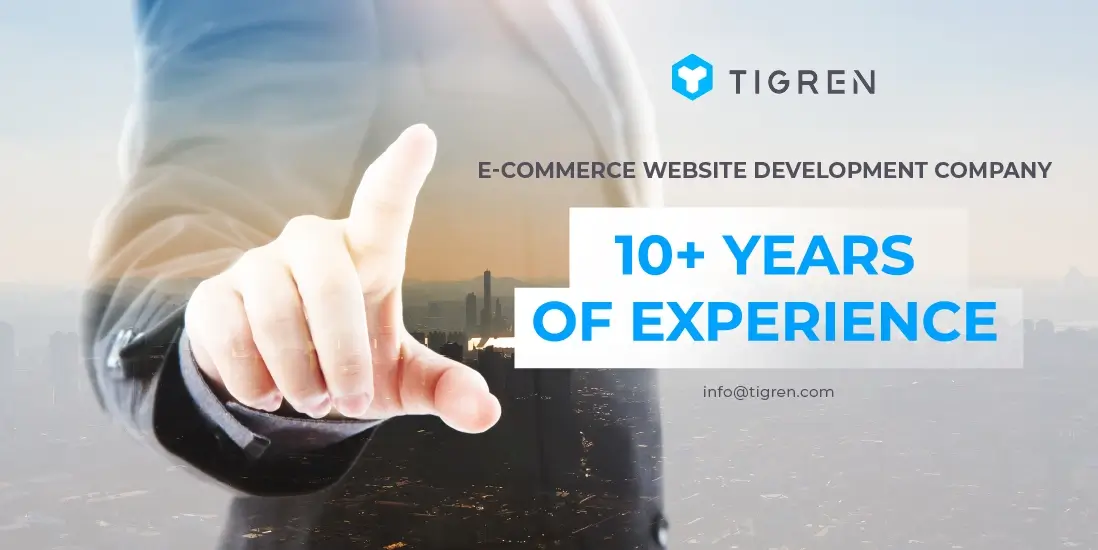 Read more:
Top 20 eCommerce Accelerators To Grow Your Business Faster
Future Of eCommerce: 5 Trends That Every Business Must Know
Headless Website: Must Read Guides Of A Vital Business Trend
12 Trending Products To Sell Online And Reap Huge Profits In 2022
20+ Best eCommerce Platforms For Small Businesses And Startups