Commerce is a big business, and eCommerce website owners know that they need to keep their sites looking fresh and modern in order to stay competitive. If you're thinking about redesigning your eCommerce site, or are just curious about what's involved, then read on. This post will tell you everything you need to know. We'll cover the basics of what goes into an eCommerce website redesign, how to prepare for it, and some of the things you should keep in mind during the process. So whether you're a seasoned pro or just getting started, read on for all the info you need.
Best Times To Redesign Your eCommerce Website
1. Does Your Website Look Boring And Obsolete?
As you might know, the first impression is pivotal, which is unlikely to change over time. Therefore, if your site is outdated, especially when your rivals' sites are well-designed with a modern and fresh look, you have a high chance of being out of the competition. To deal with that, let's revamp the website, give it a state-of-the-art and professional interface.
On the other hand, you shouldn't wait until seeing the obvious difference between your store and those of the competitors then start repairing your site. What you need to do is update your site regularly with new technologies even before all other opponents in the market.
2. Does Your Site Own A Very Low Speed?
By remaining the low page load speed, you are losing your customers. While online shopping needs to be easy and comfortable, a heavy page might make the buyers feel time-consuming, stressed, and even unwilling to continue shopping.
It is not difficult to improve and optimize your site speed, however, turning to a service provider to help would make your life easier. They have special tools to check all reasons for your suggested website and have enough time and professional skills to solve the issues thoroughly.
3. Is Your Site Non-Responsive And Non-Mobile-Friendly?
Nowadays, being responsive and mobile-friendly seems to be a "must" for any e-commerce website. The reason is that there is an increase in the types of devices that the customers use to access your site, especially mobile (roughly a third of website visitors coming from this source).
Therefore, if you cannot make your site display nicely and conveniently on mobile devices, you are "leaving money on the table"
4. Does Your Site Have a Bad Website Ranking?
A website revamping will make a huge contribution to maintaining or upgrading your search engine ranking point and even give you an edge over your rivals. If your website possesses a low ranking, it means that it is poorly structured and not optimized according to SEO standards.
Consequently, your store would miss a huge chance to access thousands of potential customers. Therefore, it is crucial to examine your ranking and then decide whether to revamp the website or not. It's also worth noting that since Google updates its search engine algorithm regularly, you must pay attention to these updates when repairing your site.
5. Do Your Customers Find It Hard To Communicate With You?
Not providing convenient contact ways for visitors is a common mistake of online store owners, which might lead to a lot of consequences. Firstly, the buyers can think you are not a reliable store.
Secondly, if you still trust them, they cannot contact and ask about products and services-related issues, and hence, turn to another provider as a result. In those cases, our suggestion is to revitalize your site, adding more "calls to action" with clear buttons leading to contact forms, and applying live chat.
Also, you should build a CMS page for contact that contains your phone number, email, address, and so on. Furthermore, you can show more contact information on the header/footer of your site.
New Trends In eCommerce Website Redesign 2022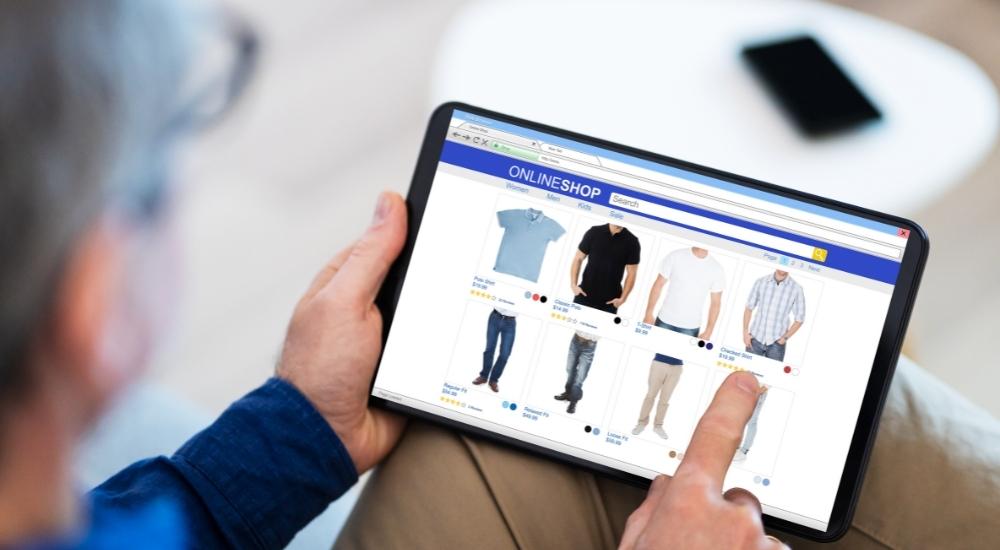 The eCommerce industry is booming and shows no signs of slowing down. With more and more people shopping online, it's important for businesses to keep up with the latest trends in website design. Here are some of the new trends you can expect to see in 2022:
1. More use of artificial intelligence and machine learning.
We can expect to see more eCommerce websites using AI and machine learning to personalize the user experience and recommend products. This will help to improve customer engagement and increase sales.
Besides, AI and machine learning can help to optimize website design and navigation, making it easier for users to find what they are looking for. In addition, these technologies can help to improve website security by identifying and blocking potential threats.
However, it is important to note that these technologies are still in their early stages of development. Therefore, website owners need to be aware of the potential risks and challenges associated with using these technologies.
2. Greater use of Virtual Reality and Augmented Reality.
Virtual Reality and Augmented Reality are becoming increasingly popular, and we can expect to see more eCommerce websites using them to create interactive shopping experiences. This will help to engage customers and give them a more realistic idea of what they are buying.
With these technologies, shoppers will be able to see how products look in their homes or on their bodies before making a purchase. Additionally, retailers will be able to use VR and AR to provide customers with an immersive experience that will make them feel like they are actually in the store.
3. More use of interactive elements.
We can expect to see more eCommerce websites using interactive elements such as videos, 3D models, and animations to engage customers and make the shopping experience more fun and exciting. This will help to boost conversions by making the process more engaging.
4. More focus on mobile users.
With the increasing number of people using mobile devices for online shopping, it is essential for eCommerce websites to focus on creating a responsive design that is optimized for mobile users. This will help to ensure that those visiting the website from their phones have a good experience and are more likely to make a purchase.
Cost of Redesigning Websites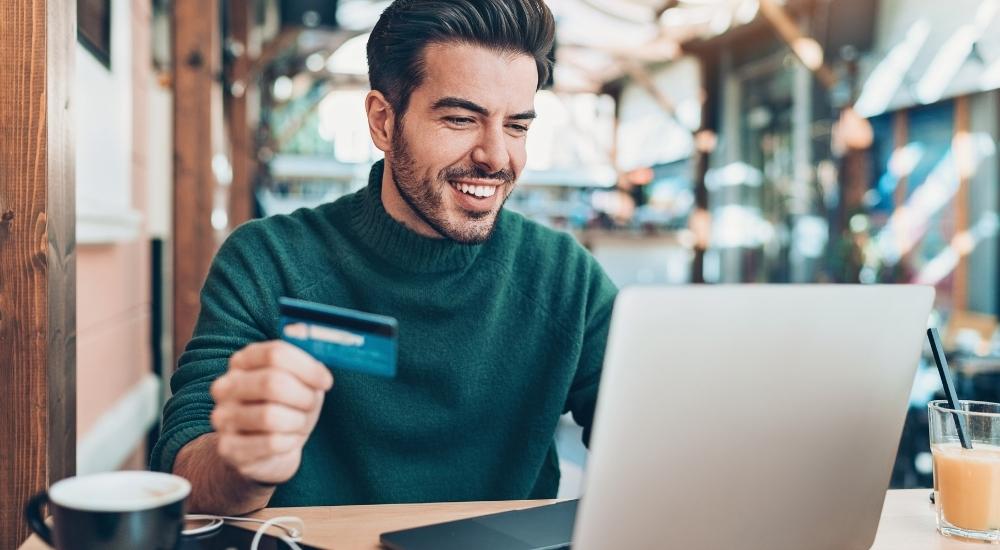 The key factors affecting the price
When it comes to redesigning your website, there are a lot of factors to consider. How much does it cost to redesign a website, and what are the key factors that affect that price?
One of the main factors that will affect the cost of your website redesign is the size and complexity of your current website. A smaller, simpler website will cost less to redesign than a larger, more complex website.
Another factor that will affect the cost is the amount of content and functionality that needs to be redesigned. If you need to redesign a lot of content or functionality, that will add to the cost of the project.
Third, the level of design and coding expertise required for the project can also affect the cost. If you need a highly customized design or require a lot of coding work, that will add to the cost.
Finally, your chosen web design agency or freelancer will also affect the cost of your project. Some agencies or freelancers charge more than others, so it's important to shop around and compare prices before making a decision.
The cost of a website redesign can also be affected by the hourly rates of the agency or freelancer you're working with. In general, agencies tend to charge more per hour than freelancers. This is because agencies have overhead costs that they need to cover, such as office space and employee salaries. However, there are some high-end freelancers who charge rates that are comparable to those of agencies.
You can expect to pay anywhere from $50 to $200 per hour for a website redesign. Again, this will vary depending on the experience of the agency or freelancer and the scope of the project.
The average cost of redesigning a website
So how much does it really cost to redesign a website? In most cases, it will range from $1,000 to $10,000 depending on the factors mentioned above. However, it's always best to consult with an agency or freelancer before making a final decision.
eCommerce Website Redesign Process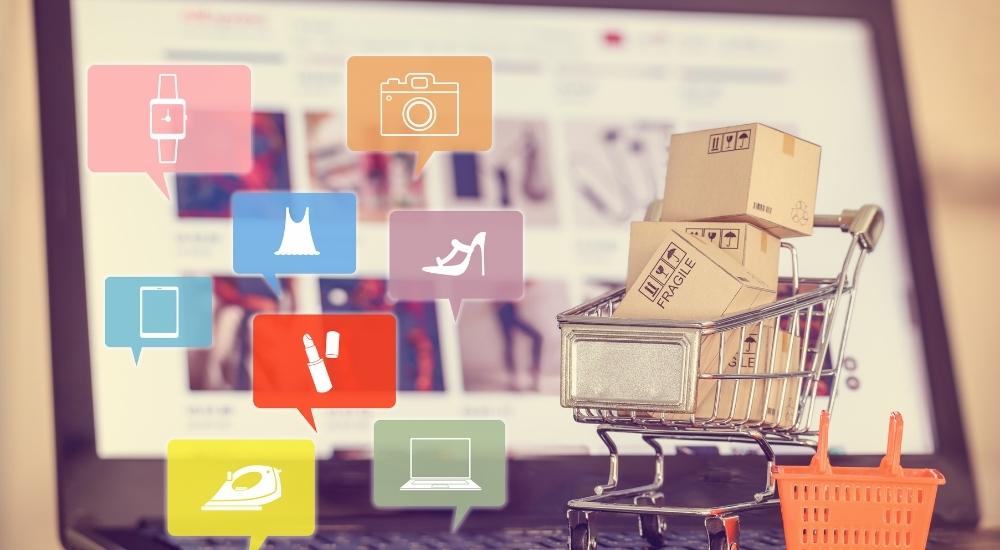 When it comes to redesigning your eCommerce website, there are a few key things you need to keep in mind. Here is a rundown of the process you should go through:
1. Establish your goals and objectives
The first step in any redesign process is to establish your goals and objectives.
Your goals might include increasing traffic, improving conversion rates, or creating a more user-friendly interface. Your objectives might include developing a prototype, conducting user research, or hiring a web design firm.
To establish your goals and objectives, start by asking yourself some key questions:
What are your overall goals for the website?
What are your specific objectives for the website redesign?
What are the biggest challenges you're facing with your current website?
Who is your target audience?
What do you want your website to accomplish?
What are your brand guidelines?
What is your budget for the project?
Answering these questions will help you develop a clearer vision for your website redesign. It will also make it easier to communicate your goals to stakeholders and partners.
2. Analyse your current website
To begin, you need to take a look at your website's overall design. How does it look? Is it outdated or in need of a redesign? Are the colors and fonts pleasing to the eye? Or do they need to be updated?
You should also take into account how your website is structured. How easy is it to navigate? Are the pages properly linked together? Are there any broken links? If so, they will need to be fixed before the redesign process begins.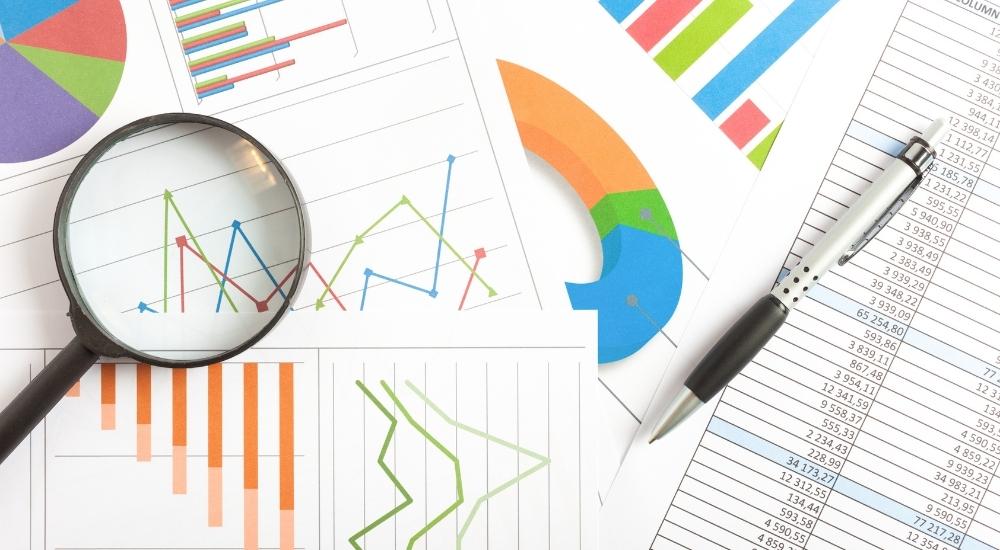 In addition, you will want to look at your website's content. Is it up-to-date? Is it relevant to your target audience? Is it well-written and easy to understand? If not, it will need to be updated before the redesign process begins.
Once you have analyzed your website, you will be able to come up with a plan for how to improve it. This plan should include specific goals for the redesign and a timeline for completing them. By taking the time to analyze your website, you can ensure that the redesigned version is exactly what you want it to be.
3. Plan your redesign
Once you have a good understanding of your goals and what needs to be changed on your website, it's time to start planning the redesign. This will involve creating a project plan with specific tasks and timelines, as well as deciding on the design and functionality of the new website.
It's important to involve all stakeholders in the redesign process so that everyone is on the same page and there are no surprises when the new website launches. This includes your development team, designers, content creators, and anyone else who will be involved in the project.
Once you have a project plan and team in place, it's time to start thinking about the design of the new website. This includes choosing a color scheme, typography, layout, and other visual elements. It's important to consider how these choices will impact the user experience and make sure they are in line with your goals for the redesign.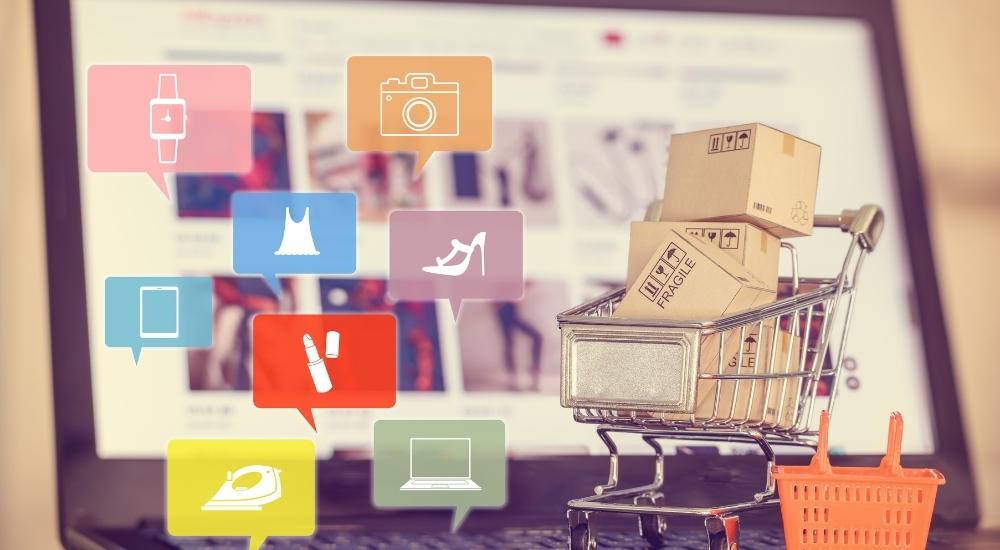 The next step is to begin creating the content for the new website. This includes writing copy, designing graphics, and creating videos or other multimedia. The goal is to create high-quality content that is engaging and informative. Remember to keep your goals in mind as you create content so that it is aligned with the overall purpose of the redesign.
As you can see, there is a lot that goes into planning a website redesign. But by taking the time to do it right, you can create a website that is not only visually appealing but also user-friendly and effective at achieving your business goals.
4. Implement the redesign
Designing a website can be a daunting task, but with the right tools and a bit of know-how, you can create a website that looks great and works well. In this article, we'll walk you through the steps necessary to implement the redesign featured on this website.
First, you'll need to download and install the software needed to create your website. We recommend using a program like Adobe Photoshop or Adobe Dreamweaver. If you're not familiar with these programs, don't worry – they're both relatively easy to use and there are plenty of online tutorials available to help you get started.
Once you've installed the software, it's time to start designing your website. The first step is to create a layout for your pages. This can be done in either Photoshop or Dreamweaver, and generally involves creating a "skeleton" for your website – a basic outline of how your pages will look. You can then add content and styling to the skeleton later on.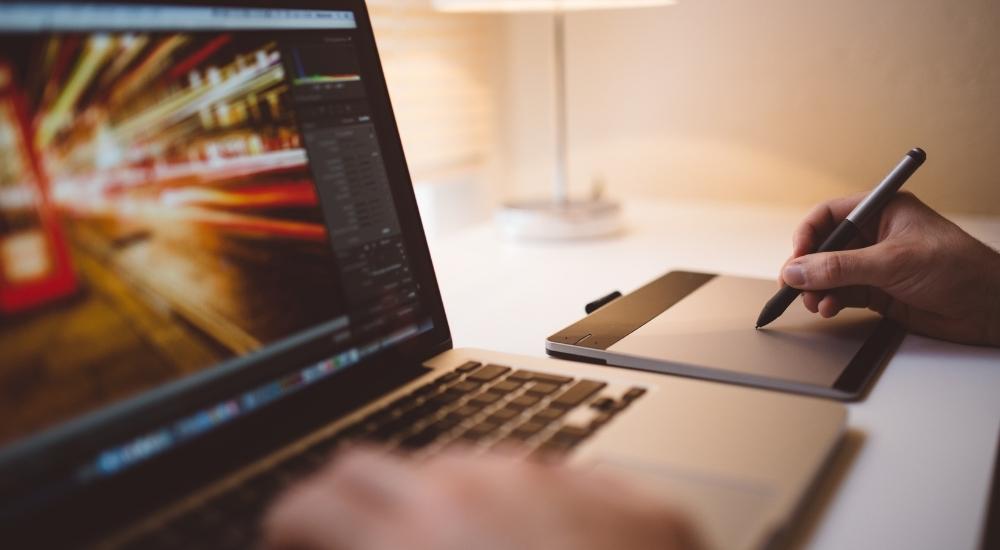 When creating your layout, be sure to keep usability in mind. Your pages should be easy to navigate and users should be able to find what they're looking for quickly and easily. Also, be sure to choose a font and color scheme that's visually appealing and easy on the eyes.
Once your layout is complete, it's time to start adding content. This can be done in either Photoshop or Dreamweaver, but we recommend using Dreamweaver for larger projects as it offers more features and flexibility than Photoshop does. When adding content, be sure to use accurate and concise titles, paragraphs, and headings; and make sure all of your images are properly formatted and sized.
5. Evaluate the results
Once the new website is up and running, it's time to evaluate the results. Did your goals change? How well does the new website meet your needs? What could be improved? Take some time to analyze how well the redesign worked and make changes if necessary.
It's also important to keep an eye on your website's analytics to see how people are interacting with your site. This data can help you understand what is working well and what needs to be changed.
If you're happy with the results of your redesign, then congratulations! You've successfully completed a major project. But even if everything didn't go perfectly, there's always room for improvement. By taking the time to assess your website regularly, you can ensure that it continues to meet your needs and the needs of your users.
eCommerce Website Redesign Best Practices
When it comes to eCommerce website redesign, there are a few key best practices to keep in mind. Here are some of the most important ones:
1. Make sure your site is responsive
One of the most important things of eCommerce website redesign is responsiveness. In other words, make sure your site looks good and functions well on all devices, from smartphones to laptops to desktop computers.
The majority of people now shop online using their mobile devices, so it's essential that your site be optimized for them. A responsive design will also help you rank higher in search results since Google now considers mobile-friendliness a major ranking factor.
If you're not sure whether your current site is responsive, you can use Google's Mobile-Friendly Test tool to check. Simply enter your URL and Google will analyze your site and tell you if it needs to be improved for mobile users.
2. Make your site easy to navigate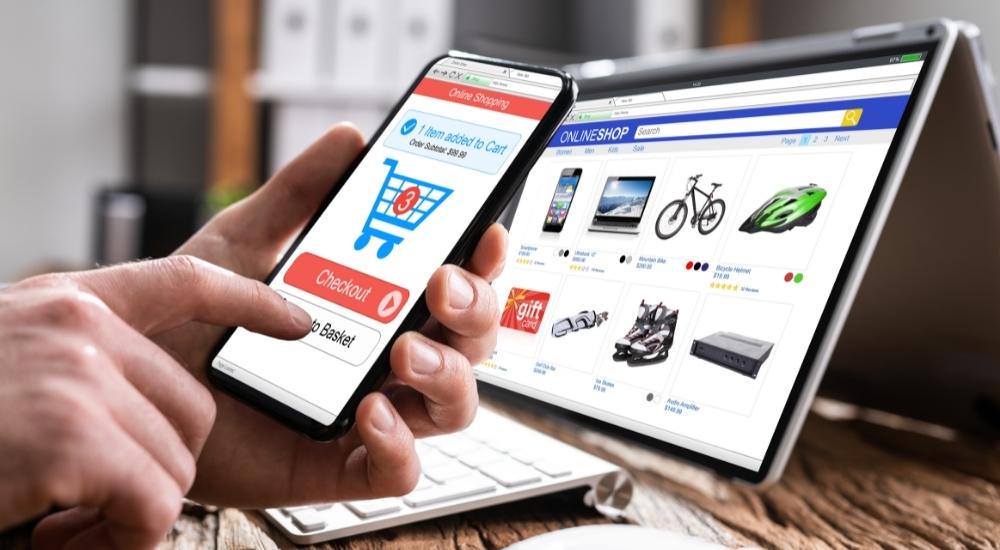 Another key consideration when redesigning your eCommerce site is the ease of navigation. Your shoppers should be able to find what they're looking for quickly and easily. You don't want them getting frustrated and giving up on their purchase! A well-organized and easy-to-navigate site will help keep shoppers engaged and increase conversions.
Some things to consider when redesigning your navigation:
Use a simple and straightforward layout
Organize your products into clear categories
Use drop-down menus to help shoppers find what they're looking for
Include a search bar so shoppers can quickly find specific products
Make sure your navigation is mobile-friendly
Add filters and sorting options to help shoppers narrow down their options
3. Keep your design clean and simple
A cluttered and busy design can be overwhelming and distracting for shoppers. When redesigning your eCommerce site, aim for a clean and simple look that will make it easy for customers to focus on their shopping tasks. This will help them stay focused on what they're doing and increase the chances that they'll complete a purchase.
In addition to a clean overall design, your individual product pages should also be designed in a way that makes it easy for customers to find the information they need. Include clear and concise product descriptions, as well as plenty of high-quality photos and videos that show off your products from every angle. Customers should also be able to easily find the price and shipping information for each product.
Making it easy for customers to find what they're looking for on your site will help increase sales and keep shoppers coming back.
4. Make use of effective call-to-action buttons
Your call-to-action buttons are an essential part of your eCommerce website redesign. These are the buttons that urge customers to take action, such as "add to cart," "buy now," or "download." You want these buttons to be eye-catching and enticing so that shoppers will be more likely to click on them. Utilize colors, fonts, and images that stand out and grab attention.
In addition, your call-to-action buttons should be placed prominently on your page. Shoppers should be able to see them easily and know exactly what they need to do next. If your call-to-action buttons are buried at the bottom of the page or tucked away in a corner, shoppers may not even notice them.
Make sure your eCommerce site redesign includes well-designed, attention-grabbing call-to-action buttons.
5. Use high-quality product photos
Make sure the product photos on your eCommerce site are of excellent quality. Poor-quality photos can make your products look cheap and unappealing, which is obviously not what you want! In order to show off your products in their best light, use professional-grade photographs that accurately depict the product.
If you don't have the budget to hire a professional photographer, there are some things you can do to take high-quality photos yourself. Use a DSLR camera if possible, and make sure the lighting is good. Avoid using flash, as it can often produce unflattering results. And finally, take multiple photos of each product from different angles so that potential customers can get a good idea of what the product looks like.
6. Test and Analyze
Last but not least, always make sure to test your eCommerce website redesign before going live with it. This is essential in ensuring that everything is working as it should and that customers have a smooth shopping experience.
Use different browsers and devices to test the site on, and make sure to have someone else do some testing as well. Only launch your new site when you're confident that everything is working correctly.
Analyzing your results after launching is also important. See how customers are responding to the new design and layout, and make changes as needed. It's also a good idea to keep an eye on your conversion rate and other key metrics to ensure that the redesign is having the desired effect.
If you're not happy with the results of your redesign, don't be afraid to go back to the drawing board and try something new. The important thing is to keep experimenting until you find a design that works for your business and your customers.
Wrap Up
eCommerce website redesign can seem like a daunting task, but it doesn't have to be. By keeping the following things in mind, you can make the process smoother and ensure that your new website is up-to-date with the latest trends. We hope this article has been helpful and given you some ideas about what to consider when redesigning your eCommerce website.