With emerging technologies, the global eCommerce market is continually changing. To remain relevant and competitive, online businesses must stay up to date with the most recent eCommerce trends and constantly evolving client expectations.
It's crucial to have a solid understanding of the eCommerce market whether you're planning to launch a new retail company or modernize your existing online store.
This article will provide a detailed analysis of international eCommerce. In addition, the top eCommerce trends for 2022 will be covered.
What Is Global Ecommerce?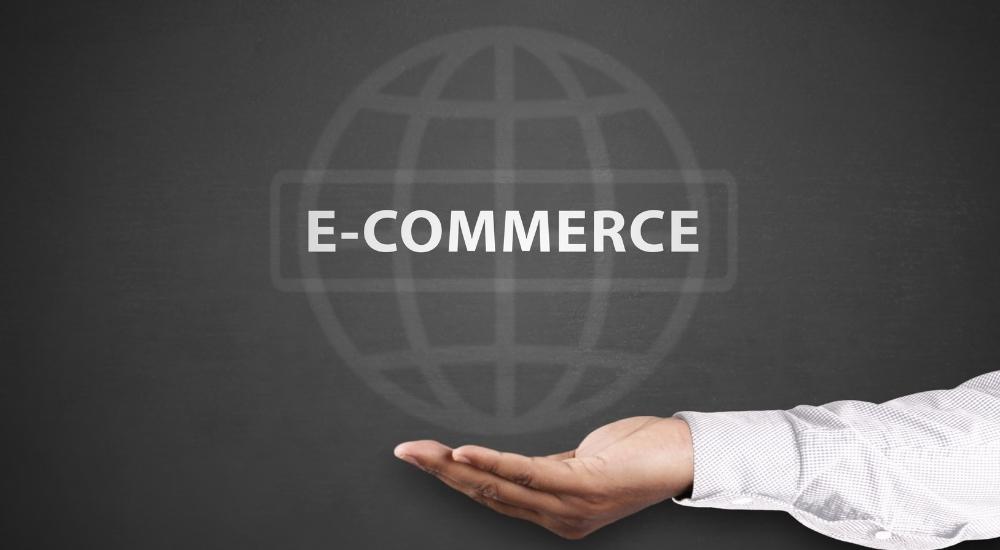 Selling goods or services online to customers in other nations across geopolitical borders is known as global eCommerce. Global eCommerce enables businesses to expand into non-native markets and attract new customers, in contrast to local eCommerce, which restricts retailers from selling solely within their nation of origin.
There are essentially no restrictions for merchants wishing to sell online thanks to the abundance of eCommerce platforms, marketplaces, and digital solutions, which makes it simpler than ever for companies to go global.
The benefits of international eCommerce are:
Easier market expansion abroad
Finding product-market fit more easily
A reduction in B2B sales cycles
Faster expansion of global presence
Lower entrance barriers
General Ecommerce Statistics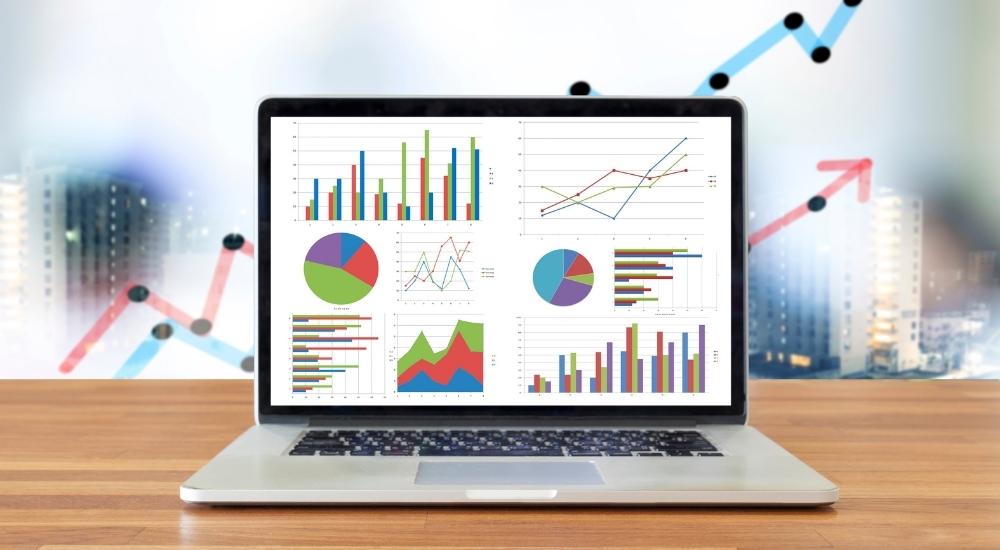 1. Global eCommerce sales are expected to reach $5.542 trillion in 2022
In 2022, it is anticipated that the worldwide eCommerce market would reach $5.55 trillion. It is anticipated that this number will increase over the next years, demonstrating how valuable borderless eCommerce is turning out to be for online merchants.
Online sales made up just 17.8% of total sales two years ago. In 2022, that percentage is predicted to rise to 21%, representing a 17.9% increase in the eCommerce market share in that time. Growth is anticipated to continue, with a projected peak of 24.5% by 2025 – a rise of 6.7% points in just five years.
2. There are currently between 12 and 24 million online stores
It can be challenging to determine the precise number of eCommerce stores since new ones open up every day.
Nevertheless, according to projections by Digital in the Round, there may be up to 24 million. It's challenging to estimate, but they also suggested that there may be closer than 12 million. There is a LOT, though, and that much is certain.
3. Worldwide, there are about 12 – 24 million eCommerce websites.
There are around 12 – 24 million active eCommerce sites worldwide, according to WP Forms. However, fewer than one million of these websites bring in more than $1,000 annually. Despite the market's saturation, there is still potential for new rivals to enter and benefit from the eCommerce sector.
4. Social commerce sales will hit $45.74 billion in 2022
Sales made through social networking platforms, or so-called "social commerce," are a rapidly expanding segment of the online retail market. By the end of 2022, social commerce revenues are expected to reach $45.74 billion, up 24.9% over the previous year, according to eMarketer.
5. The average consumer completes 19 online transactions per year
The last figures show that individuals enjoy shopping online, and the typical online shopper makes purchases rather frequently.
19 transactions are made online annually on average around the globe. Online buying is not equally popular anywhere in the world.
According to statistics, online shopping is extremely common in China, where the average consumer makes 22 online purchases annually.
6. Ecommerce sales make up for 10-11% of all US retail sales
Even while most people still shop at brick-and-mortar establishments, eCommerce is becoming a bigger part of daily life.
Around 11% of all retail sales in the US are made online through eCommerce sites, according to Digital in the Round. This statistic shows that consumers still prefer traditional retail over online shopping. But outside forces like the epidemic are influencing more individuals to shop online.
7. With average conversion rates of 5.5%, the food, and beverage industry is the most profitable in online commerce.
You might want to think about selling food and drinks if you're opening an online store. The food and beverage sector has the highest conversion rates among all eCommerce verticals, according to Statista.
The average conversion rate for companies in this market is 5.5%. Hair care, skincare, and health and beauty are additional high-converting verticals. Luxury handbags and home furnishings have the lowest conversion rates, with average conversion rates of just 0.6 percent.
8. 95% of purchases will happen online by 2040
The globe is becoming more and more focused on online shopping, according to Nasdaq. This indicates that by 2040, 95% of all global purchases would be made through eCommerce. According to Nasdaq, "Companies will need to be ready to satisfy the demand and to amp up their mobile sales efforts if these transactions are occurring on mobile devices."
9. The average conversion rate among eCommerce businesses is 1.78%
Traffic to internet merchants has undoubtedly increased due to the micro-moments of shopping and more time spent online. However, with eCommerce conversion rates across industries at just 1.78 %, very little of this traffic converts to paying customers.
At 4.91 %, arts and crafts-related products now have the greatest eCommerce conversion rates. Following this category are the kitchen and home appliances at 2.9 %, followed by health and well-being at 3.46 %.
The next five conversion product kinds come after these first three categories:
Fashion-related apparel and accessories: 1.58%
Supplying pets: 1.46 %
Electrical and business equipment: 1.39 %
dietary intake: 1.32 %
Vehicles including cars: 1.30 %
10. 77% of customers are more likely to purchase from a company that uses social media
The use of social media by firms to build trust and loyalty with consumers is becoming more prevalent in the world of online shopping. More than 75% of consumers are more likely to make a purchase from a company with a social media presence, and 78% will choose a company over a rival after having a satisfying interaction with them on one of their social media platforms.
11. Retailers who don't use social media will be left behind, 89% of them say
Retailers cannot ignore this trend since social channel transactions make up an increasing portion of global eCommerce income. According to a Sprout Social survey, 89% of business owners believe that merchants who don't use social media effectively would fall behind in the changing consumer landscape. Consumers concur, with 6 % saying that your brand won't be able to maintain relevance if social media isn't a part of it.
12. 78% of the time, Gen Z learns about new companies or goods through social media
The largest group using social media for shopping is Gen Z, the youngest generation with the fastest-growing purchasing power. In fact, whilst social media is the source of product and brand discovery across all age groups 55% of the time, social media accounts for 78% of discoveries made by Gen Z.
Which Areas Of The World Are Seeing The Fastest Development In Ecommerce?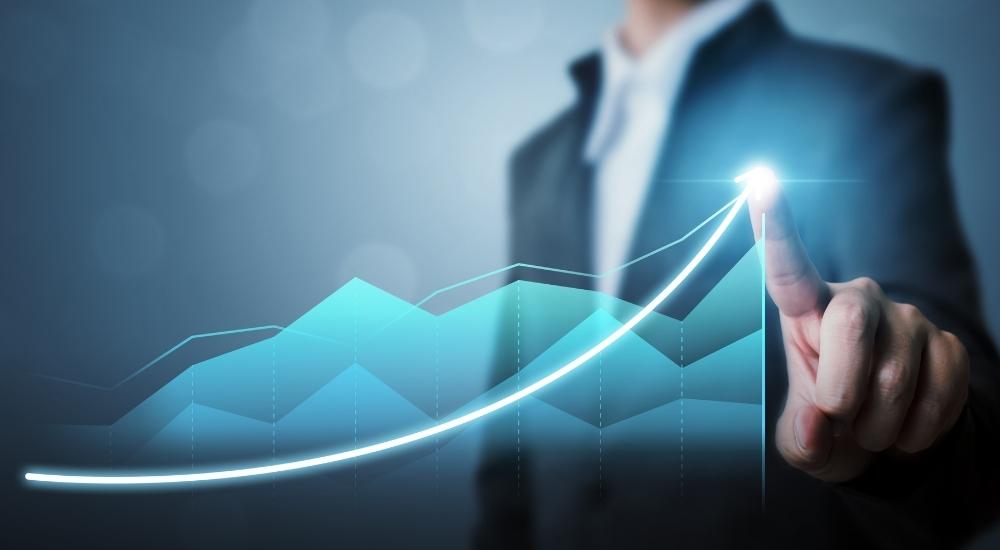 In the US, eCommerce sales there are forecast to increase by a whopping 50% from $907.9 billion in 2022 to $1.4 trillion in 2025. Ecommerce sales are anticipated to increase across all retail sectors by 14.1% in 2022.
Estimates of eCommerce growth for 2022 in a variety of retail industries range from 8% to 30%. With a 30% increase, auto and parts won the top spot, followed by food and drink at 21% and apparel and accessories at a little over 15%.
China, the country with the highest amount of eCommerce sales, is expected to see its online retail sector grow by 15% during this period. China is the source of almost one-third of all eCommerce sales worldwide, and several well-known eCommerce sites like Alibaba and Taobao have their headquarters there.
The Chinese eCommerce business achieved sales of a little over $790 million last year, according to data from eMarketer.
Singapore's eCommerce sector saw extraordinarily high growth rates when compared to several other nations around the world. Singapore's eCommerce sales are expected to grow by a staggering 71.7%, according to eMarketer.
Leading-edge Global Ecommerce Trends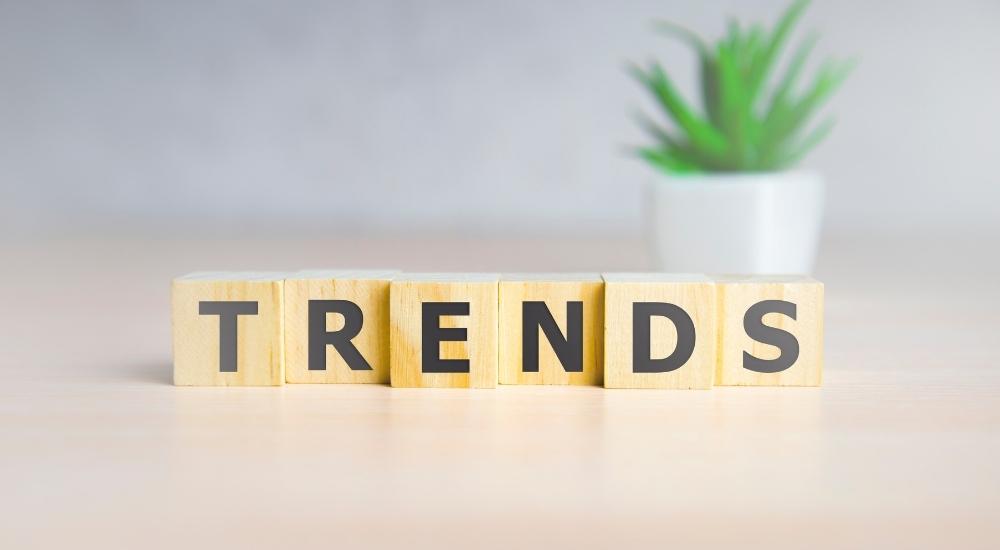 1. Mobile shopping and social commerce
Particularly notable is the growth of mobile commerce, which has been facilitated by rising mobile device usage. Customers now use their mobile devices to investigate and gather information about goods and services before making a purchasing choice.
In addition to Gen Z, the X and Y generations' growing comfort with online payment options contributes to the widespread use of mobile shopping. In the age of ease, shopping online from anywhere at any time is considerably more convenient than physically traveling to a store.
Sales of social commerce, another aspect of mobile purchasing, are anticipated to triple by 2025. Nearly half of customers in China now purchase on social media, accounting for roughly $351 billion in sales by 2021, compared to only 30% of US consumers who report doing so.
With 49% of businesses investing in social commerce content in 2022, the rivalry is escalating. You may anticipate increased marketing campaigns via SMS and Facebook Messenger, branded shopping applications, and social commerce content on TikTok and Instagram.
2. Supply chain resilience
Unquestionably, one of COVID-19's biggest wake-up calls was the effect on global supply chains and its subsequent effects on global marketplaces. The pandemic, an unprecedented disruption, drove businesses to reevaluate their processes—which had previously relied on low-cost supplies and little inventory—and to begin developing supply chain resilience.
For many years, these were the main components of supply chain management:
Globalization
Affordable supply
Little inventory
Retailers can be better prepared to adapt rapidly to change and reduce future risk by stabilizing their supply networks.
3. Cross-border buy now, pay later adoption
There are no indications that the buy now, pay later (BNPL) trend will slow down. Well-known European brands have started to expand into the US and other international markets. As customers demonstrate a willingness to adopt new payment and buying practices, JP Morgan notes that "mobile, cross-border, and purchase now, pay later are on the rise."
In Australia, 30% of adults (with considerable penetration from younger consumers) have a BNPL account. The use of BNPL has significantly increased in neighboring New Zealand as well. About 75% of those who put off payments are under 45, however, there has been an increase in customers over 60 who use BNPL services.
4. Innovative Payment Methods
Almost daily, a new payment method is offered. Including cutting-edge payment options in your enterprise will help your eCommerce operations. One of the most popular payment options is still cash on delivery, which is utilized for security reasons.
For your business to reach a larger consumer base, it is necessary to keep up with technological advances, such as mobile payment options like Google Wallet and Paypal as well as the credit card option.
In addition to all of these relatively standard approaches, the future holds a whole new economic system. A new concept of "money" may emerge as a result of the emergence of cryptocurrencies and the eventual adoption of national cryptocurrencies.
5. Virtual Try-Ons & Augmented Reality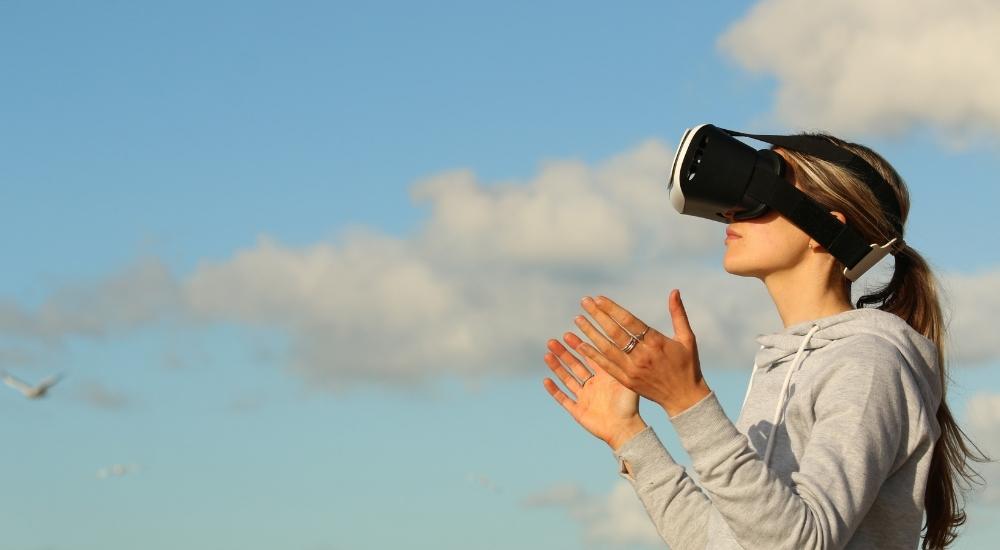 In 2022, augmented reality (AR) may be one of the most important and revolutionary technologies for online shopping. Due to modern consumer expectations for convenient consumption, visuality plays a significant role. Customers may twist, spin, and personalize products from any angle with the aid of AR solutions. Attempt them on even!
Brands prefer virtual try-on, which has become more popular with AR technology, to minimize all of these unfortunate events as much as feasible. No one can argue that the 3D solutions provided by AR are more effective in our 3D environment.
6. Transparency & Sustainability
Now that we can see the effects of climate change every day, eCommerce businesses must guarantee more than just a pleasant buying experience. Brands need to take responsibility for their massive ecological footprint since consumers are now aware of it.
Brands that apply the circular economy concept to all aspects of the life cycle of their products, including production, packaging, and marketing, are viewed as more desirable.
The modern consumer demands environmentally sustainable delivery practices in addition to free and quick shipping. 72% of consumers worldwide, according to IBM, prefer brands that employ eco-friendly packaging. A buyer's decision to buy can be significantly influenced by your packing. Customers may be inspired to share your eco-friendly items on social media, which boosts word-of-mouth advertising and customer loyalty.
7. Prioritized Customer Service
Customer service has always been crucial to businesses and will continue to be. Potential purchasers may be turned off by small problems. As a result, the business has a duty to help customers who experience issues with its goods or services.
Many eCommerce websites lack physical locations where customers can get help in person. Understanding how to offer online help is crucial for this reason.
95% in the US and the UK look at customer service when determining whether to make an online purchase. Additionally, the most crucial aspect of dealing with customer service is response time. Only 35% of Americans said they would be prepared to wait up to five minutes.
One of the reasons live chat has taken over as the preferred mode of customer service is the requirement for instant communication from consumers. Live chat is preferred by 41% of customers over other methods like phone and email because it provides quick assistance and needs little effort.
Provide multilingual chatbots if your eCommerce business serves a multinational clientele to better engage with audiences worldwide. It removes the language barrier from your company's efforts to provide customer service.
8. Localized Language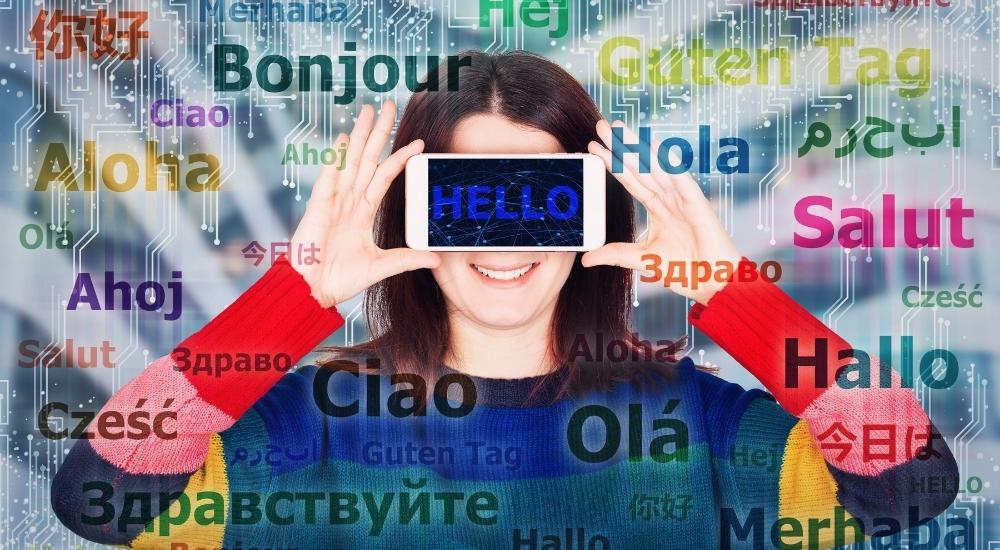 Making sure your eCommerce site is in the native tongue of your target market may seem obvious, but it may make or break your company.
Localization is essential for global success. Ecommerce behemoths like eBay and Amazon have expanded their reach outside of English-speaking nations. Even smaller eCommerce businesses can profit from thinking globally.
According to CSA Research research, 76% of online customers prefer to buy products that have information in their language. Additionally, 40% of consumers say they'll never shop on multilingual eCommerce sites.
Not only will you be able to connect with your consumers more effectively, but localizing your site's language may also help it rank higher on search engines. This will result in more people seeing your products and more potential for sales.
Although the ultimate goal should be to translate your entire website into the native tongue of your audience, there are some elements of the shopping experience that are particularly crucial
9. Personalized Experiences
The global eCommerce environment that offers users a personalized experience makes use of targeted email marketing campaigns and product recommendations based on their prior behavior.
More than 60% of shoppers are more inclined to make subsequent purchases from a firm that offers a personalized shopping experience, according to a Segment survey. Customers anticipate businesses to be proactive and make prompt recommendations for the things they may require in the future.
You will be one step ahead of your rivals if you manually customize each customer's purchasing experience because they won't need to hunt for more products elsewhere.
People are also made to feel valued and cared for when they receive personalized experiences. Applying it at different stages of the client's journey is a good idea.
Localized content and targeted offers are other methods to add personalization to your eCommerce website.
In the meanwhile, examples of targeted offers include suggesting special-priced bundles of comparable goods or providing discounts for goods that a consumer has frequently purchased.
10. Models of Subscription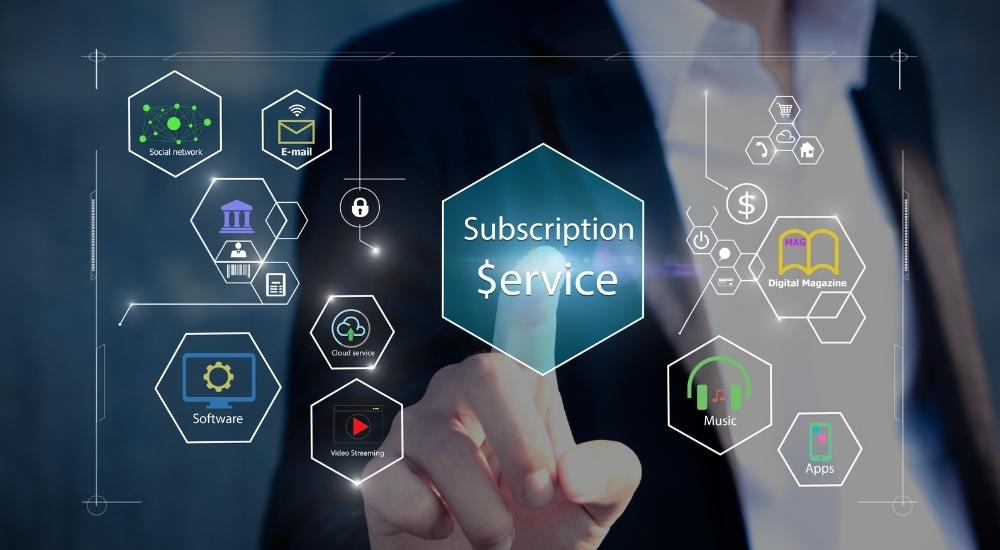 Subscriptions are currently one of the most useful ways to satisfy needs since people are becoming more accustomed to the convenience of internet buying.
Three main categories of subscriptions exist:
Resupplyment refers to regular needs like diapers, pet food, or fresh produce.
Curation is the process of choosing products that are unique to you, like coffee or self-care items.
Access – Provide special discounts or free samples of new products for members only.
The amount of customers that unsubscribe from the service, or the churn rate, is this digital business model's biggest obstacle.
Offer exceptional benefits like free delivery, discounted prices, and access to out-of-stock items to lessen churn rates. Additionally, you ought to keep in touch with your clients.
11. Emphasized Conversion Rate Optimization
Getting visitors to your e-commerce website to make purchases is one of your most crucial duties. Conversion rate optimization (CRO) techniques encourage website users to purchase your goods or subscribe to your newsletter.
Remember that conversions don't just include purchases and signups. Customers adding items to their wishlist or shopping cart may also be included.
Here are a few ways to improve the conversion rate of your website:
Don't overload visitors with too much text or imagery if you want to make an excellent first impression. Instead, by creating straightforward content and a crystal-clear CTA, concentrate on the most crucial brand message.
Using visual clues increases trust. When giving their payment information on the checkout pages of eCommerce websites, people frequently feel uncomfortable. Customers are more likely to make purchases when presented with trust badges like a padlock icon and a reassuring microscopy.
Display ratings or reviews for the product. Before making a purchase, over nine out of ten individuals look for and read reviews. The trustworthiness of your products will rise if you display positive reviews.
Make your website mobile-friendly. Users of mobile commerce are growing. Ensure that your eCommerce website is mobile-friendly so that users can access it with ease while on the go.
Sum Up
The facts, analyses, and trends mentioned above all point to one thing: global eCommerce isn't an option; it's a need. It will determine the expansion and perhaps even the survival of your business. For this reason, we developed a step-by-step strategy for going global effectively.
Maintaining global eCommerce trends for businesses means putting in a lot of effort and having a strong sales website. You can really benefit from a sales website in terms of attracting clients. And Tigren is a solid option for you if you're looking for partners to help you in eCommerce website development, upgrade and maintenance.
We have 10+ years of expertise designing and developing eCommerce websites for hundreds of clients worldwide, so we know what works best and is most appropriate for e-businesses in particular countries. Do not hesitate to get in touch with us right away!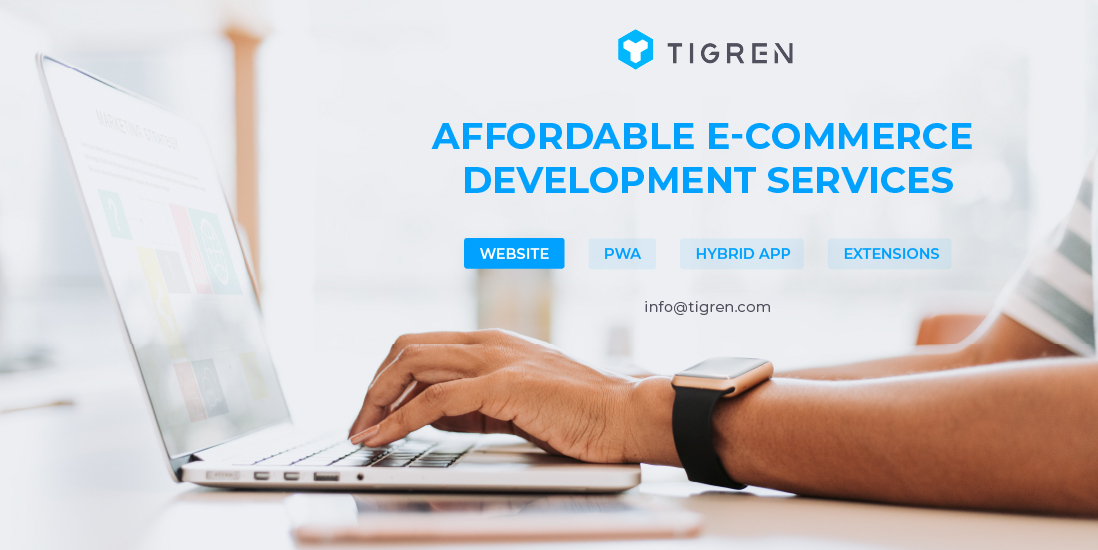 Read More:
Future Of eCommerce: 5 Trends That Every Business Must Know
Headless Website: Must Read Guides Of A Vital Business Trend
12 Trending Products To Sell Online And Reap Huge Profits In 2022
Trending E-commerce Marketing Strategies To Liven Up Your Online Store
25 Ecommerce Trends For 2022 That We're Excited About