The jewelry industry has grown and innovated remarkably to suit the diverse demand of people. Owing to digital technology, the number of successful online jewelry businesses has expanded extensively. Everyone has a chance to win. However, many of you are still unclear about how to start a jewelry business online. This article is a comprehensive guide to bringing your ornament boutique idea into a profitable business.
Opportunities For Online Jewelry Business
Online shopping has exploded enormously, particularly during the Covid-19 epidemic. With restrictions set in many countries, most transactions are recommended to process online.
The jewelry business is not an exception in the online shopping trend. Jewelry can suit all audiences, with diverse sources of supply. Besides, it doesn't require much space to store and display. Taking photos to advertise is also easy. As a result, there are more and more online jewelry boutiques, and the market is forecasted to keep growing.
However, there are particular challenges to face when starting a jewelry business online. Getting it right from the start prevents you from any regrets later and optimizes your business performance. Let's analyze common mistakes to reduce risks when opening an online jewelry boutique.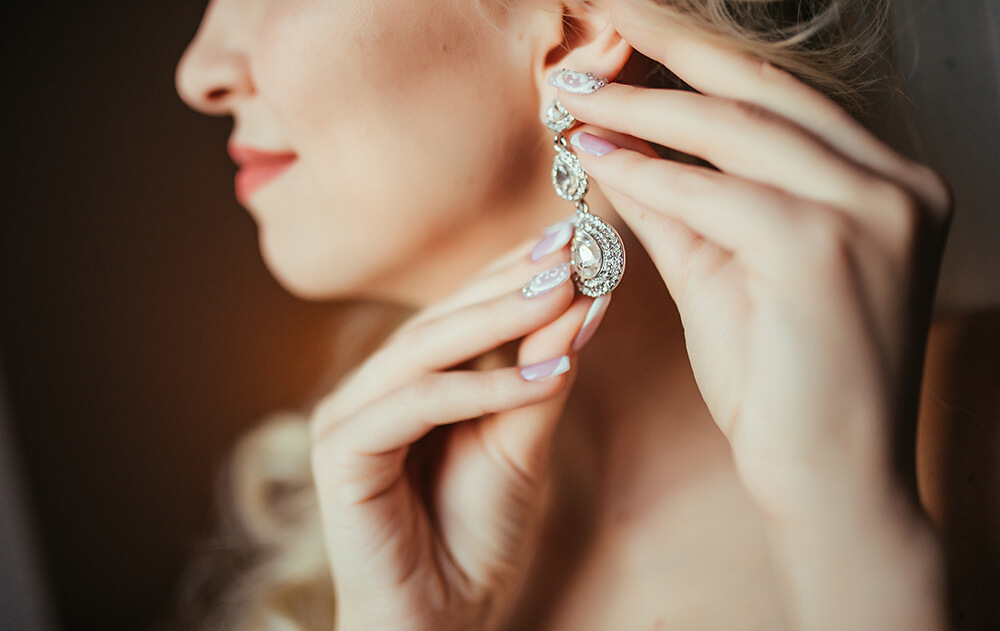 Rookie Mistakes When Starting A Jewelry Business Online
Unclear Business Plan
Many newbie sellers have trouble with this first step that leads to poor management of the business. It is deadly wrong to assume that a plan is optional.
Opening a new online shop with no direction will make your business easier to drown. Jewelry has high trend characteristics, so the rate of inventory or refund can increase if you do not factor it into your business plan. In addition, a clear strategy needs the target segment, product type, inventory, and marketing detail.
Wrong Target Segment
The process of dividing target audiences into smaller groups that share similar interests, characteristics, or consumption behaviors is called market segmentation.
Wrong target segmentation leads to poor business performance as well as financial losses. Some assume that anyone can be a customer. This thought isn't entirely wrong but it will make the segment too broad and result in lots of work.
Not Being Different
When seeing a profitable business, some sellers start right away by copying everything from competitors. But there's no one-size-fits-all approach for business!
The online market is increasingly competitive. It overwhelms customers with a lot of options. If your product is new and does not have any advantages compared to available ones in the market, shoppers will not choose yours.
Therefore, what you need is to provide appealing and special offers.
Money Wasting
There are some unnecessary expenses that new online sellers may waste. These include hiring more employees than needed, purchasing high-priced software, negotiating inefficiently with the suppliers, or outsourcing too many tasks.
There are lots of free and cost-effective tools to help your business. It only takes some effort and time to research and find the right tools for you.
Inefficient Marketing Channel
Choosing the wrong marketing channel not only wastes your money but fails to meet your expectations. A poor marketing performance lies in inefficient social media PPC advertising, wrong metrics measure, or inappropriate promotion. So research where your potential customers may be exposed to your business the most and start from that particular channel.
Poor Website
Jewelry conveys beauty. If it is not well-presented, customers aren't likely to purchase. A poor website design brings an unappealing and amateur sense.
A website with too many elements is not good either. Or a site that isn't optimized for mobile is also underrated since there are more and more people shopping on their phones now. The lack of simple navigation and slow loading speed affect your jewelry business performance, too.
A good website brings an excellent start to any online business. It should be well-structured with appropriate images, fonts, and layouts. They should also include interactive features to bring a pleasant shopping experience.
Selling jewelry requires aesthetic taste, especially for fashion jewelry. There are many website providers in the market. However, you need to find a suitable yet cost-effective builder for your jewelry boutique.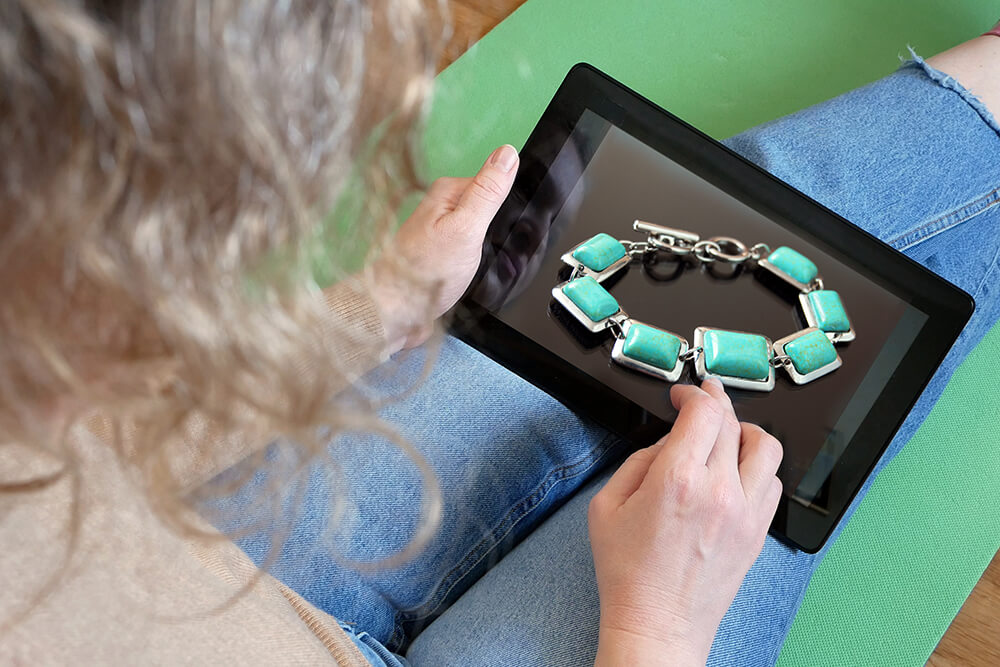 How To Avoid Mistakes For A Jewelry Online Startup
1. Create A Clear Plan
A plan is a set of tasks soon to achieve something. A clear plan will specify the person in charge, the timeline, estimated cost, and the result of each stage. Creating an effective scheme can eliminate risks and deliver efficient work. It is helpful for you to see the big picture.
You do not need a plan of 20 pages with too many words. Think about: what type of jewelry to sell, who is likely to buy, which platform to use and how to promote efficiency.
For instance, you should consider:
Name, vision, and target of your online jewelry business
Product: determine the kind of product to sell, whether costume or fine or handmade jewelry. Each type requires a different investment.
Audience: specify customers that are likely to buy your jewelry
Inventory: find the suppliers, local or overseas
Price and cost: how much to set for your jewelry, considering costs to earn profit
Marketing: how to reach potential customers – emails, social media, or other platforms
Website: which is the best platform
Supportive tools and software
In a nutshell, building a clear plan is necessary when you head down on selling jewelry. It provides you with more responsibility and encouragement to achieve business success.
2. Specify The Right Target Segment
The jewelry market serves diverse customer segments. Each group has different demands and characteristics. Selling jewelry to all customers can exceed your marketing budget. It may also lead to poor decisions.
As a result, you need to determine essential elements :
Demographics: age, gender, income, marital status, and other details that give you a grasp of future customers.
Psychographics: This includes the interests, behavior, personalities, lifestyles, and activities of your customers.
Other points: How can your jewelry meet customers' needs? Why do they need to buy jewelry from you, not others?
You can use Google Trends and other tools to analyze search terms, locations of your target group. It helps you deliver the right product to the right people.
3. Choose An Appropriate Product
You need to do market research and evaluate the potential product that can bring a high-profit margin. Picking a suitable jewelry type depends on many factors. These include your current budget, supply source, or customer demand.
There are two types of jewelry. Fine jewelry requires a big investment since it is not mass-produced and often targets luxury customers. On the other hand, costume jewelry requires trendy analysis. You need to update on-trend items frequently to bring your customers a variety of choices.
You can also make your jewelry if you enjoy hand-craft things. There are many instructive videos on Youtube and Tiktok that help you to be more creative. It also makes your jewelry unique and easier to differentiate from others.
4. Spend Budget Wisely
If you do not optimize costs for your jewelry boutique, you may feel disappointed when looking at the ROI (Return on investment) later. Monitoring expenses frequently is necessary. It will build your wealth faster.
Knowing all costs back-to-front helps your jewelry business be more profitable. There are many costs to think about: inventory, delivery, advertising and marketing, design, website, etc.
For instance, you can negotiate with the jewelry supplier to get a lower price or bonus of free delivery. If they insist on a fixed price, you can raise your quantity to a specific amount and discuss the discount. With shipping costs, you can reduce the fee by minimizing package, weight, and delivery route.
More importantly, you should note every dollar spent on developing your jewelry. You can keep track of the cash flow by using practical tools like Excel or other management software.
5. Select The Right Marketing Channel
Popular marketing channels for an E-commerce business are websites, social media, email, content marketing, and offline promotion.
Jewelry or fashion boutiques are often founded on websites and social media platforms. Therefore, focus more on these channels. With websites, you need to consider several steps including choosing a domain name, picking a builder, setting up Google ads, and boosting SEO.
Similarly, you can set up your store on Facebook and Instagram if you want to reach customers through social media. Creating posts, running ads are several ways to promote on these platforms. Besides, it would help if you used the proper measures to monitor your marketing performance. They can be conversion rate, bounce rate, PPC (pay-per-click), sales, etc.
6. Pick The Right E-commerce Website Builder
Magento website is recommended for E-commerce businesses, including your jewelry boutique. It is powerful and flexible.
Magento 2 offers rich features, fast loading speed, friendly mobile interaction, high security, effective SEO, sound design, and high customization. Many Magento website builders can help deliver a highly effective page for your jewelry store.
If you're looking for a reputable Magento e-commerce website development, then our e-commerce packages are for you. Depending on your goals, you may go for the Take-off or Fly package, each offers plenty of benefits and ensure you'll have an optimized online jewelry store after a short time.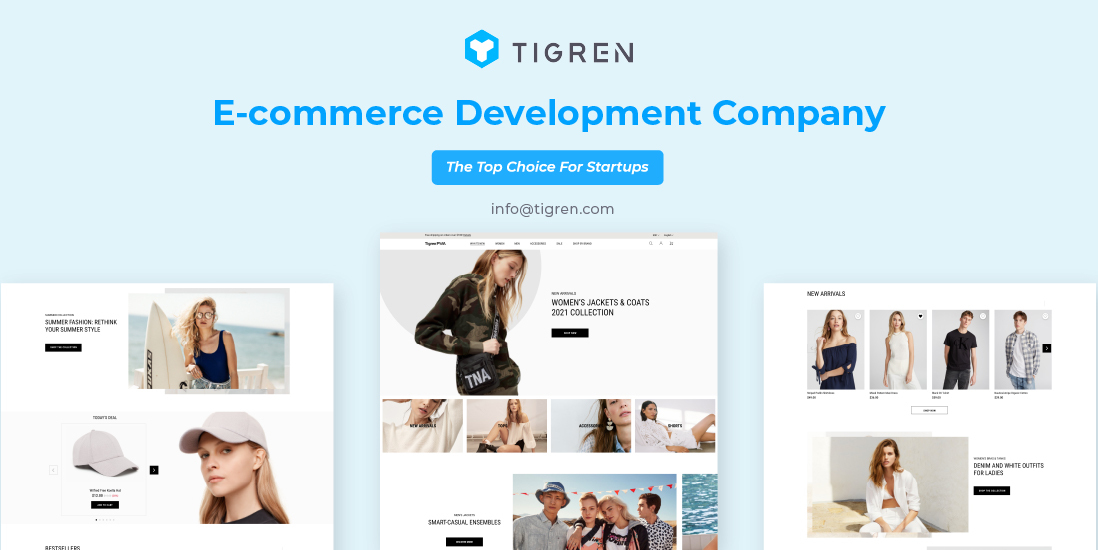 Conclusion
The jewelry market can be profitable if operated the right way. However, sellers can have trouble with many misdirections. With the mentioned mistakes and guide on how to start a jewelry business online, hopefully, you will be more confident in opening an online jewelry boutique.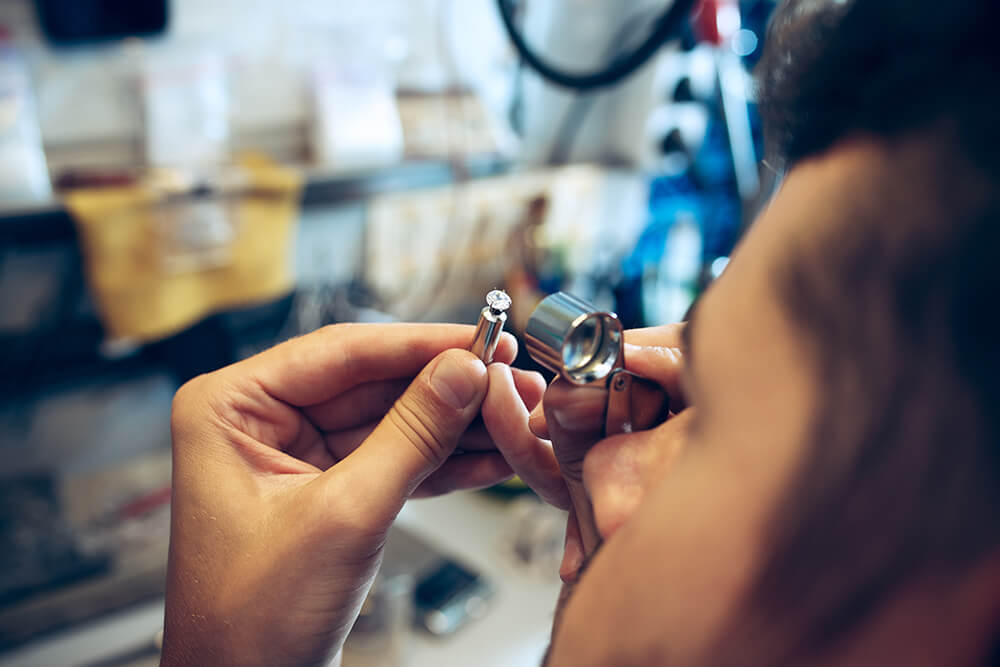 FAQ
How much does it cost to start a jewelry business online?
It depends on your jewelry type. With a home-based jewelry business, you can start with $100 or less. However, if you sell gold or diamond jewelry, it requires at least $20000 to start an online jewelry boutique.
2. How to start a handmade jewelry business online?
There are several things to consider as mentioned above. You need to build a clear business plan, choose the target audience, optimize the budget, select the right marketing channel and pick the right website builder.
3. Where can I get my jewelry supply?
If you plan to sell costume jewelry, there are many sources like Alibaba, Amazon. You can find many wholesalers there with competitive prices and diverse items.
4. How to start a gold business online?
First, learn about gold valuation. A gold testing kit and professional scale are also essential to weigh. You have to consider other factors like price fluctuation, gold weight, and purity, buyer authentication.
5. Which is the best E-commerce platform for an online jewelry store?
There are many familiar names like Shopify, Wix, WooCommerce,… You can manage and layout your online shop with many features. However, after a 14-day free trial, you need to process monthly payments. But their designs are not as good as Magento websites. Therefore, you should compare carefully and pick the best solution for your jewelry shop.
6. Which is the best website builder for an online jewelry store?
As mentioned above, the Magento platform is ideal for any E-commerce business. To start with your jewelry business, you can choose the Tigren E-commerce development service.