Decades ago, suppose you wanted to sell T-shirts, you would have had to open a physical store. But today, basically anyone can sell T-shirts online and have them delivered to any address, thanks to technological advances. One of the most cost-effective and accessible business models is print-on-demand. Let's find out how to start a print-on-demand T-shirt business.
What Is Print On Demand T-shirt Business?
How It Works
Definition
Print-on-demand (POD) is an E-commerce model allowing you to sell customized items printed only when an order is made. In this model, you will collaborate with a supplier who offers white-label products and add your designs.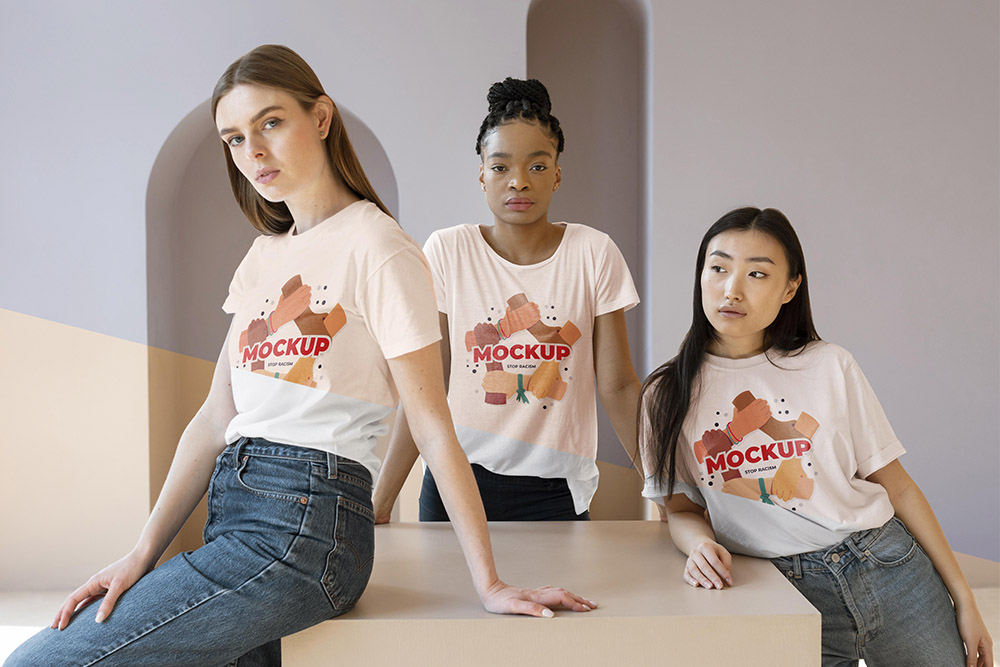 Advantages
The first benefit of print-on-demand is that you can get started quickly. Most POD platforms are user-friendly. You need to create an account, provide some information for authentication, and upload your work.
With print-on-demand, you can eliminate the risk of holding inventory. There is no need for a warehouse or stock investment. When a buyer places an order successfully, the supplier prints the item, ships it to them, and you earn money. The profit depends on your set price.
There is no need to invest in print machines, white-label products, or packaging equipment. The supplier will be responsible for fulfilling the order. Meanwhile, you can promote your products through various channels to increase traffic and orders.
Another notable benefit of print-on-demand is that it is easy to customize colors, designs, and materials. You can adjust the price flexibly to increase profit margins.
Print-on-demand is also supported by well-known platforms, including Etsy, Amazon, and Shopify. There are many tools to help you grow your business.
Potential & Statistics
The Print-on-demand T-shirt business is promisingly growing. The global custom T-shirt printing market was worth $1.16 billion in 2016 and is expected to grow to $3.1 billion by 2025.
Because it is a low-risk E-commerce model, the print-on-demand T-shirt business has attracted many entrepreneurs each year.
For instance, eBay witnessed an eight-million-buyer growth in Q2 2020. In May 2020, Etsy reported a 26.4% growth in active sellers over the previous year. This market is predicted to continue its expansion.
How To Start A Print-On-Demand T-shirt Business?
Though available platforms simplify starting a print-on-demand T-shirt business, finding the right direction requires thorough consideration. Following are steps to help you eliminate rookie mistakes when beginning a print-on-demand T-shirt business.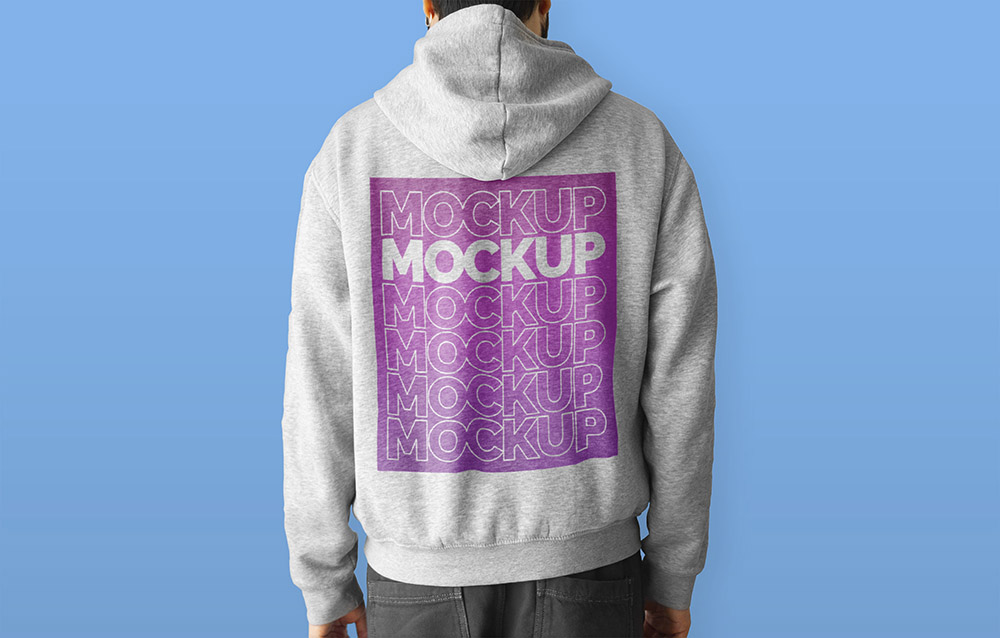 Research
Before starting a business, it is critical to complete as much research as possible. You should conduct an analysis and decide:
Types of T-shirts to sell
T-shirt is a broad phrase that encompasses a wide range of garments. As a result, you should choose an item and concentrate on marketing it. You need to decide what kind of T-shirts to sell? Is it polo T-shirts, basic-half sleeve T-shirts, V-neck T-shirts, or pocket T-shirts?
Moreover, don't neglect the analysis of competitors, market size, and demand for the T-shirt type you will sell. Remember specializing in a few items is more efficient than a wide range of products.
Target audience
Each type of T-shirt serves a specific audience group. Consequently, it is essential to research and pick the right target audience for your products. Do consider the demographic characteristics of potential customers, including age, gender, marital status and, psychographic interests, lifestyle, behaviors.
For instance, basic-half sleeve T-shirts are suitable for both men and women. However, if you want to produce relevant designs, you should target a smaller audience.
Pick A Dropship T-shirt company
Choosing a good company for your print-on-demand T-shirt business is crucial. Each provider has its own categories, quality standards, and policies.
The following are the top suppliers for your POD business:
Set Up Your POD T-shirt Business
Create T-shirt Mockups
A mockup reflects the presentation of your T-shirt design. It provides a realistic visual and allows you to see how the item will look. You add your design to a blank T-shirt and adjust the size and color to fit.
Mockup customization is available on all print-on-demand platforms. Or, if you are familiar with image-editing software, it is recommended to try a mockup template on Photoshop. For your T-shirt, it's best to choose high-resolution images with a well-balanced color palette.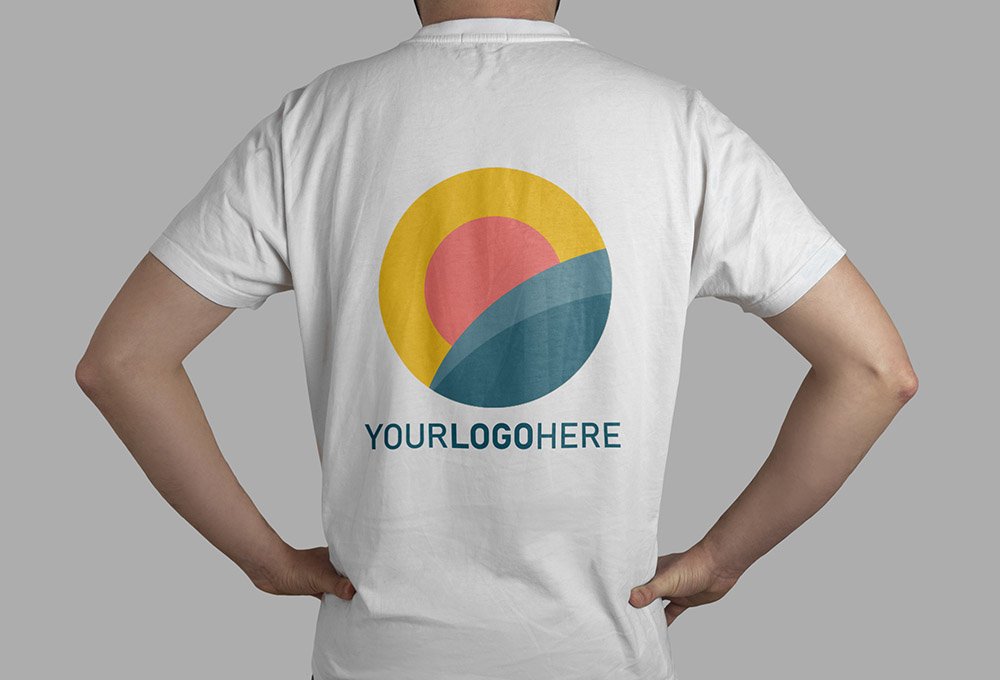 Upload Design
For a successful design upload, it is crucial to validate your work. Make sure it is unique and does not contain any copyright claims. You should also include an appealing title, high-quality content, and relevant keywords in the description.
Check out the best search terms that describe your T-shirt so that customers can find it more accessible. Upload your design once you review the design and description.
Build A Website
Print-on-demand business necessitates sellers' focus on marketing. Therefore, building a website is recommended. You can advertise your T-shirt, and it is also easier to stay engaged with customers. A well-invested website can drive high organic traffic and generate more orders. You can also test and launch different marketing campaigns.
It can be overwhelming to pick a website builder. Some providers will cost you a lot of money, some will take a long time to develop, and some will fall short of your expectations. As a result, you should research and pick an expert and prestigious website builder that offers reasonable solutions.
Tigren is a website development agency that is highly recommended. Our team has been providing over 800 successful E-commerce stores. We have worked relentlessly to develop appealing and high-converting websites for over 10 years.
We commit to delivering a feature-rich website that can boost traffic and conversion for your business. You will also get ongoing support before, during, and after the development. If you want to check out our experience, look at these stunning websites built by our team.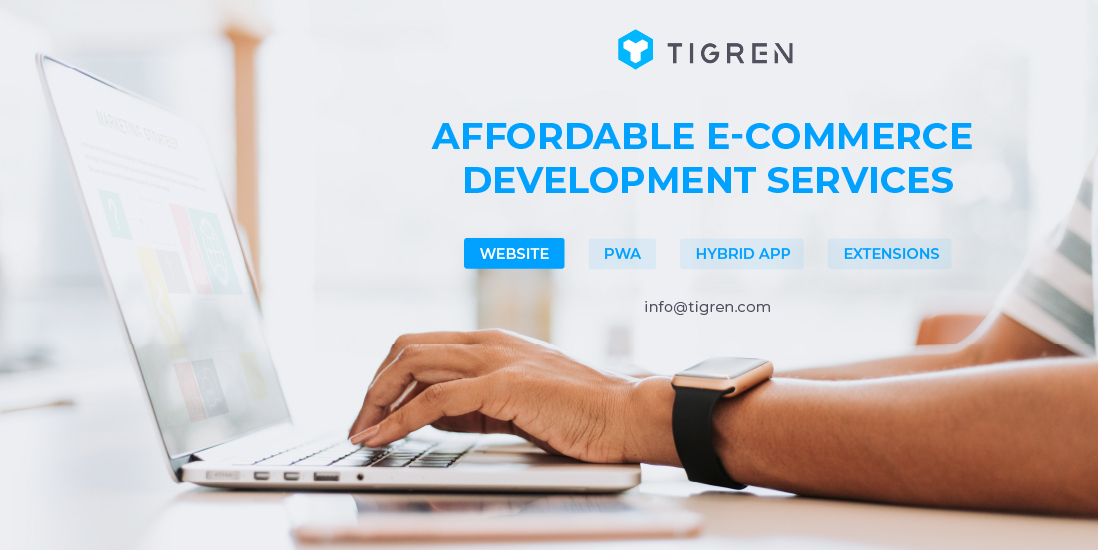 Release & Promote
There are many methods and channels to grow your print-on-demand T-shirt business.
Social Media
Social media is a powerful channel to drive traffic to your T-shirt store. You can create an account for your shop and write posts to reach more potential customers. Having your friends and family like the page and share it with their networks is an excellent start.
Then you can invest in promotions by running Facebook ads, Instagram ads, or Tik Tok ads. The result will not come in one or two days, but if you are consistent and severe, you will see remarkable growth in traffic to your T-shirt store.
Content Marketing
Promoting content through your website is worth the money for a successful print-on-demand T-shirt business. The content should be relevant to your design and target audience.
For instance, If your design is tied to holidays such as Christmas or New Year, you could publish articles about gift suggestions for these occasions.
Email Marketing
Among marketing tools, email marketing continues to have a strong place. Use it to market your T-shirt company. Pay attention to relevancy, quality, and engagement to ensure the email is not in the spam folder. It's recommended to send email only once or a maximum of twice a week.
SEO
There are some suggestions to improve your site's SEO performance. You should include relevant T-shirt tags and keywords in the product description or articles.
Don't use unrelated keywords like "hoodie," "jeans," and "skirt." It will help search engines understand what your store is about. Using Google's predictions is also advisable to get the right keywords. To maximize your SEO potential, avoiding duplicate content is also essential.
Technical aspects should also be monitored closely, such as speed and stability. Google uses these criteria for its ranking as well.
Tips For Running A Profitable Print-On-Demand T-Shirt Business
Focus On Core Design Criteria
The basic design principles are emphasis, Balance and Alignment, Contrast, Repetition, Proportion, Movement, and White Space. It would help if you noticed these when creating designs for your T-shirts.
Avoid cramming too many elements into the design and concentrate on the color scheme that best suits the fabric. In addition, you should use high-resolution images when uploading your design to ensure clear prints. Photoshop and other image-editing software can help.
Pick A Good POD Company
In the print-on-demand business, partnering with a well-known company will benefit your company. They will provide white-label T-shirts and fulfill the customers' orders in time.
Below are important factors when picking a dropship T-shirt company.
Product range: When launching a T-shirt business, selecting only a few styles is common. However, as your business grows, you will most likely require a wider choice of products. It would be beneficial if the company allowed a variety of categories. They should include hoodies, long-sleeve shirts, tank tops, sweatshirts, and other common POD items, besides T-shirts.
Printing innovations: A good print-on-demand T-shirt company offers a wide range of personalization options. They can be both side prints, multi-color choices, and various materials.
Pricing: Check whether the company allows you to adjust the price flexibly (usually when you reach a specific order quantity), thus, you can increase the profit margin per item.
Reviews: Social proof is essential when selecting a print-on-demand company. It would help to look at reviews from their old clients. Consider feedback about quality, delivery, and return handling service.
Shipping: Depending on your target customers, you may also check if the company covers international delivery. If they do, the shipping time should be optimized because your customers will not be happy to wait for weeks, especially when they buy your T-shirts as a gift for their friends and family.
Validate Copyright Or Trademarks
If you get a copyright claim, your account may be suspended on several platforms. For this reason, double-check your design before submitting it. Make sure it doesn't include any words or images that belong to someone else. Avoid trademarks by uploading a unique design.
Ask For Reviews Before Publishing A Design
It is beneficial to your T-shirt business to have friends and family members critique your design. They might be able to provide you with some constructive ideas.
Choose An Expertise Website Builder
As mentioned, building a website is beneficial for your POD T-shirt business. The important thing is to choose a reputable company to make your store. To optimize your spending, look for an agency in Asia like Tigren. We can develop your website for better prices and keep it high quality and efficient.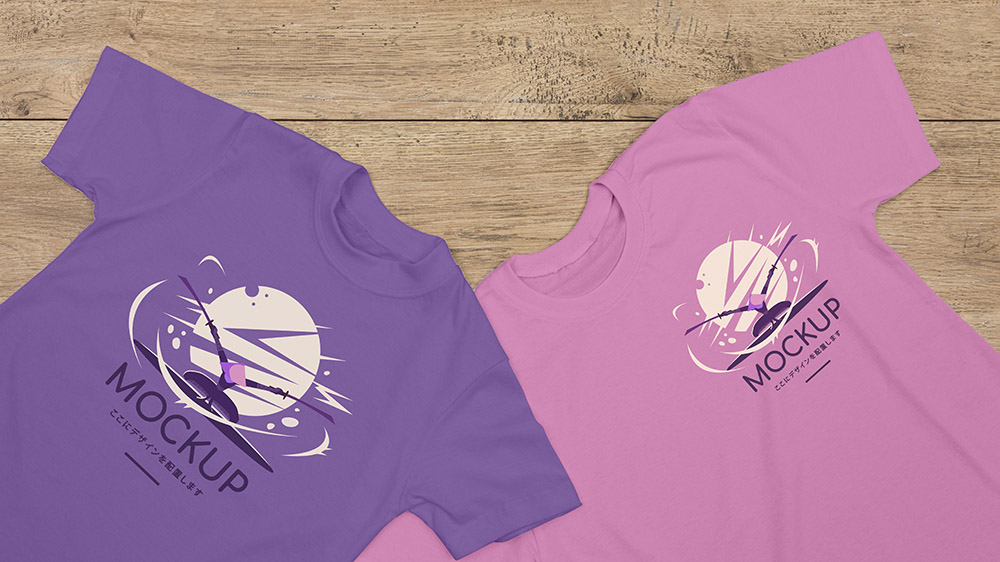 FAQ: How To Start A Print-On-Demand T-shirt Business?
1. How much does it cost to start a POD T-shirt business?
As mentioned, the print-on-demand T-shirt business is a low-risk business model. You need to hold inventory, and the company will fulfill the order once customers place it. As a result, all required is an investment in marketing campaigns and website development. The pricing varies depending on the channel and service you choose.
2. I m not a designer. Can I start a POD T-shirt business?
Absolutely yes. There are many tools for design and image editing. For instance, you can explore Canva, Crello, and Photoshop. And you can also refer to online resources for design tips.
3. How much can you earn when selling T-shirts?
It depends on your time and effort for your T-shirt business. Hard work pays off. Some can earn from thousands to hundreds of thousand US dollars. So keep developing and soon you'll get sweet achievements.
4. What do I need to start a print-on-demand T-shirts business?
You surely need to sign up for a store on print-on-demand platforms. Besides, it would help if you invested in a website and promotion campaigns.