Any eCommerce site needs an extension to assist it in providing and answering client questions. Installing Magento 2 FAQ Extensions is an excellent option for your company. It contains frequently asked questions and answers regarding your products and services. As a result, you'll save time answering all of your customers' questions.
This article will show you 20 of the most incredible Magento 2 FAQ Extensions, both free and paid. These items are commonly found in e-commerce stores.
What Are Magento 2 FAQ Extensions?
Even if all information is supplied, customers always have many questions before purchasing things. How do you respond quickly and accurately to client questions? Customers can find answers to frequent questions on the FAQ page, and they can also ask any questions they may have. The Magento 2 FAQ extensions are valuable tools for creating FAQ pages.
Why Is The FAQ Important On The Website?
One of the most critical aspects of your business website is a superb FAQ page. To deliver a fantastic user experience, your organization needs excellent content and transparent architecture.
FAQs aim to keep communication open between store managers and customers. It also impacts store rules understanding, achieved by sharing the answers to the most often asked questions to avoid a redundant call to IT Support or possibly customer loss.
The material offered in the FAQ area should be helpful, understandable, and well-organized.
Benefits Of FAQ Section On A Magento Website
Including a FAQ section allows you to share product/service-related information and helps you establish internal links, which is a critical search ranking component. The FAQ part of your website will attract the most visitors and help you convert more sales.
The following are some of the advantages of including a FAQ section on your website:
Improve the customer experience.
Resolve customer service issues quickly.
Provide quick access to information regarding your product.
Customer service costs can be reduced.
Increase your internet visibility
Enhance the site's navigation.
Boost your SEO.
It enables you to interact with your clients.
Showcase your site analysis.
Highlights critical information or features.
Must-have Magento 2 FAQ Extensions

MageDelight Magento 2 Product Questions & FAQ allows administrators to add questions and answers to a category and display them on the front end. The FAQ extension improves client happiness by making your store more informative.
Highlight features:
Diverse FAQ page layouts.
Custom-made user interface.
Most frequently asked questions block.
Social media sharing link and author information on the question detail page.
Create separate pages for each FAQ category.
FAQ tab on product pages.
Use content, tags, or keywords to search in FAQ.
Visual effects and emblem.
Price: 149$
45-Day Money-Back*
90-Day Free Support
Free Lifetime Updates

MageAnts Magento 2 FAQ addon aids in organizing your website and makes your online store more informative. Thus, customers can quickly search for answers on the FAQ page with common queries.
Highlight features:
Intelligent search box to find answers.
Easy import of FAQs. Featured categories and queries on the FAQ page.
The question-view portion can be collapsed/expanded.
Manage the categories and question order.
Ajax is utilized for question categories.
Price: $59
30-Day Money-Back*
Free Lifetime Updates

Vnecoms Magento 2 FAQ module allows you to create a visually appealing and helpful FAQ page. It also allows your customers to submit any inquiries on your page. This FAQ addon will be the ideal tool for clients to obtain answers and conduct searches for helpful content on your page.
Highlight features:
Organize answers into categories.
Multiple categories per question.
WYSIWYG editor and SEO-friendly direct links.
Enable\disable secure URLs.
Search by title, content, and tags.
Set the title and sort the order of the main blocks.
Price: $29
30-Day Money-Back*
1-Year Support
Free Lifetime Updates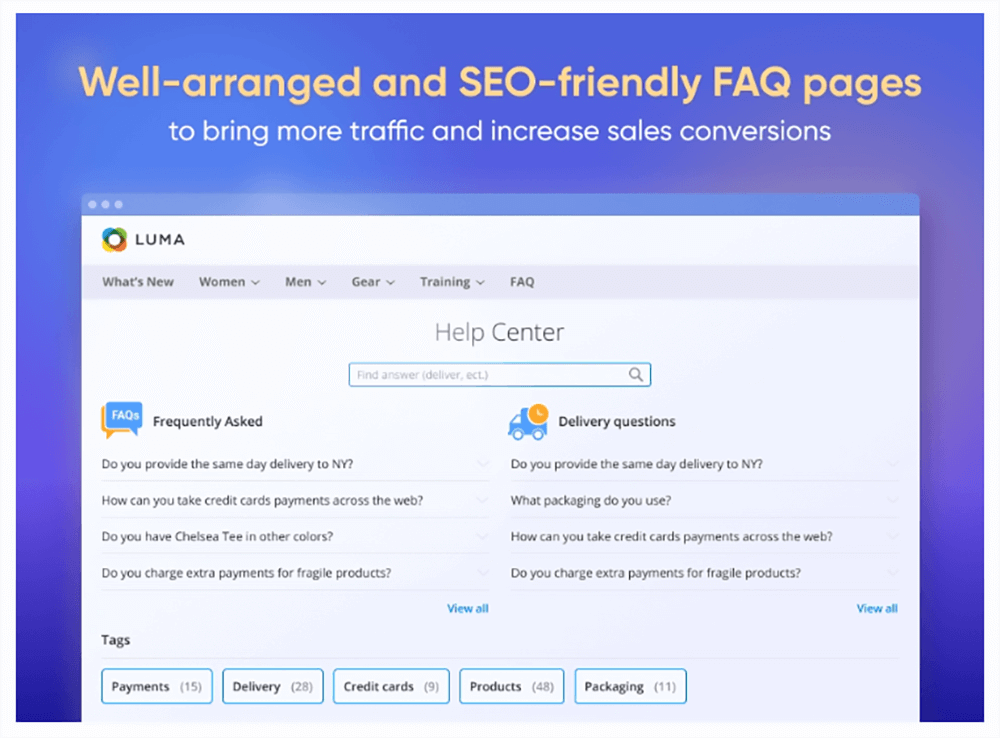 Magento 2 FAQ and Product Questions enable you to develop powerful SEO-optimized FAQ sections on your page. This module assists administrators in managing questions from the backend and converting them into well-presented information for customers.
Highlight features:
Create a product questions section using the WYSIWYG editor.
Customers can submit their inquiries.
FAQ widgets and tabs on various pages.
SEO-optimized FAQ page.
Customizable content and design for FAQ page.
Rating questions and social share buttons
Notifications and GDPR compliance.
Price: $199
Product updates and support for 12 months
The Magezon Magento 2 FAQ Extension allows online merchants to construct informative and SEO-friendly FAQ pages. Customers can quickly find answers using the search box or FAQ listings. As a result, consumer experiences are vastly improved, and customer loyalty will skyrocket. This increases their likelihood of returning to your online store.
Highlight features:
Make and personalize FAQ pages.
Search with keywords.
Question usefulness rating.
SEO-friendly FAQ page.
Allow customers to send in their inquiries.
Responsive design.
Social sharing.
Price: $129
30-day money-back
FREE lifetime updates
90-day complimentary support

This FAQ extension will quickly provide your customers with a collection of product-related queries and answers. You can construct an unlimited number of web pages and offer a faster support service.
Highlight features:
A comprehensive FAQ page.
Unlimited Q&A.
Live Ajax Search.
Customers can submit questions.
Display the FAQ in the sidebar.
Tags for FAQ.
Change FAQ categories icon & color.
Price: $106.85
Private support for each 12 months
Unlimited tickets support
Download & upgrade new version

With this solution from Mirasvit, you can keep track of all frequently asked questions and other helpful information. Use the Magento 2 Knowledge Base plugin to reduce your support/helpdesk workload and save your customers time, making their shopping journey more enjoyable.
Highlight features:
Well-organized Store Help Guide.
Search by one word, word combinations, exact phrases, or tags.
Customize with the WYSIWYG editor.
SEO-friendly URLs and search engine snippets.
Manage the voting and rating of articles.
Price: $99
Free support and updates for one year
30-day money-back guarantee

The significant features of this extension include allowing users to ask questions about your items directly from product pages, providing an additional layer of information. Customers can ask and answer questions to get further knowledge about the product. The administrator can easily oversee and manage the thread to provide more organized information about the queries asked.
Highlight features:
Unlimited FAQs.
Manage questions easily from the backend.
Assign multiple products to question
Easily find the answer by searching for the question by title on the product page.
Set up answer form.
Price: $129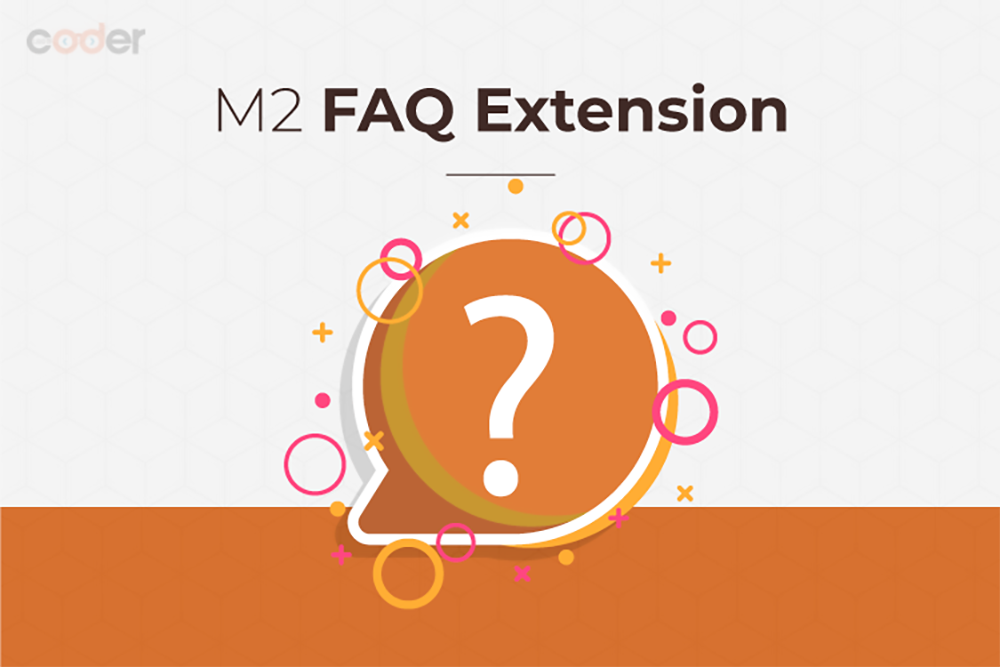 You won't have to worry about developing a usable and attractive FAQ page for your e-commerce website with the Magento 2 FAQ Extension from Land of Coder. The plugin will assist you in creating a functional and SEO-friendly Magento 2 FAQ page. Consumers will find it handy and easy to handle their concerns with the help of the FAQ page.
Highlight features:
Mobile optimized.
Responsive and customizable interface.
Show FAQ right on product pages.
Unlimited FAQs, topics, and categories.
Robust search engine with precise results.
Expand/collapse feature.
Search base on content/keyword/tag.
Popup question form.
Various layouts and styles.
Integrated social networks.
Price: $99
30-Day Money-Back
Free 6-month support
Lifetime Updates

The Magento 2 FAQs from BSSCommerce are vital for any eCommerce business. This module provides answers to frequently asked questions from clients that shop online. You'll also effortlessly create a beautiful FAQ page for your website.
Highlight features:
Create and organize FAQs into categories.
Customers can use tags and keywords to find FAQs.
Show the most recent as well as related queries.
Add FAQs on product pages.
Price: $59
Free 1-Year Support
Free Lifetime Update
Free Installation
30-Day Money-Back

M-Connect's Magento 2 FAQ extension assists your business in resolving challenges such as becoming weary of answering the same questions to various clients or losing customers due to product-related questions. You can add an unlimited number of questions and answers to different categories to improve the customer experience.
Highlight features:
Manage FAQ from the backend.

Easily find and filter information.

FAQ tab on product pages.
A collapsible FAQ panel.
Price: $69
Free Lifetime Updates
90-Day Free Support

This helpful FAQ plugin has both backend and front-end functionality. The feature of accessing the helpfulness of the replies or articles improves the best communication between store owners and their clients. This extension allows the admin to control which customer groups can visit the FAQ area.
Highlight features:
Article helpfulness rating.
Article pages have a question form.
ChatBot.
Improved SEO tools.
Customizable page layout.
Price: $199

Mageplaza's Magento 2 FAQ/ Product Questions allows clients to search the Knowledge Base and FAQ lists for product/service-related answers. Admins can construct a comprehensive, SEO-friendly FAQ page that includes all necessary components.
Highlight features:
Optimized FAQ page.
SEO-friendly.
Customizable design.
Question Categories.
FAQ helpfulness rating.
GraphQL REST API.
Social sharing.
Price: $129
60-day Money Back
Frequent Update
365-day Support

Solwin Infotech's FAQ Manager Extension offers your Magento 2 store many benefits, such as a friendly interface, a fully responsive design, and the ability to control it from the admin side. One feature that should not be overlooked is the extension's ability to display videos. The extension focuses on enhancing the overall customer experience.
Highlight features:
Simple to set up and manage.
User-friendly, responsive interface.
Rich configuration set.
Categories management.
Video FAQs.
Use the widget to display FAQs on any CMS page.
SEO-friendly URLs.
Price:
$49 (Community)
$199 (Enterprise)

This fantastic plugin allows administrators to create, amend, and delete as many FAQs and FAQ categories as possible. The user interface is straightforward. This is the most helpful FAQ plugin for your company. In the business world, time is money, and customers have thousands of inquiries before and after purchase. As a result, the quicker the responses, the happier the clients, and the more profitable the firm.
Highlight features:
Advanced search.
Filter by category.
Easily manage FAQs.
Vote on the FAQ page.
SEO URL rewriting standard.
Support multi-store, multi-language.
Price: $69

The Magento 2 FAQ extension is a helpful tool in reducing your support team's workload meanwhile improving customer experience and conversion rate. It allows admins to create FAQ listings based on categories, and consumers can submit any query, which will be promptly addressed.
Highlight features:
FAQs are organized by category, website, and store views.
Multilingual support
Keyword searches
Price: $49
15-Day Money-Back
90-Day Free Support
Lifetime Free Update

FME's Advance FAQs addon allows you to create a specific FAQ landing page so that customers can find all information in one place. Getting their inquiries answered quickly helps people make better purchase decisions in your store.
Highlight features:
Creates a dedicated FAQs page.
Unlimited FAQs.
FAQ block.
SEO setting.
Rating and Accordion Style.
Price: $69,99
45-Day Money-Back
Free Support
Free Update

This extension offers an effective way to create a FAQ page for your store, not to mention its very affordable price. You can easily manage the FAQs from the backend, such as add/remove questions, add FAQs on product pages, etc.
Highlight features:
Animated FAQ Editor allows you to add any amount of FAQs.
Build a FAQ group.
Publish FAQ groups on product pages.
Price: $39
30-Day Money-Back
Free Update

Mage Array's Magento 2 FAQ extension is a valuable tool for creating an informative and appealing FAQ page for your Magento 2 store. Customers can swiftly find the appropriate response in one place.
Highlight features:
Advanced Search.
Sort by category.
Show FAQs from various retailers.
Manage the FAQ area on a single page.
Include all pertinent client inquiries.
Price: FREE

With the Mageprince FAQ plugin for Magento 2, you can develop comprehensive FAQ pages that answer all of your customers' questions. Your FAQ page can be shown neatly in one page with multiple subjects using the collapse/expand feature. Customers can search relevant topics for answers to their questions.
Highlight features:
Unlimited FAQs.
Display FAQs by a group.
Enable Ajax loading.
Filter FAQs by category and support custom FAQ URLs.
Price: FREE
Conclusion
Having a FAQ page on your website is crucial. So to save time, you may choose one from this Magento 2 FAQ extensions list to save time on building a practical FAQ page.
If you need assistance with any Magento-related concerns, Tigren is a reliable Magento development company. We have a lot of Magento e-commerce experience and have worked with clients from all over the world. Our team can give you advice and support on the integration of Magento extensions.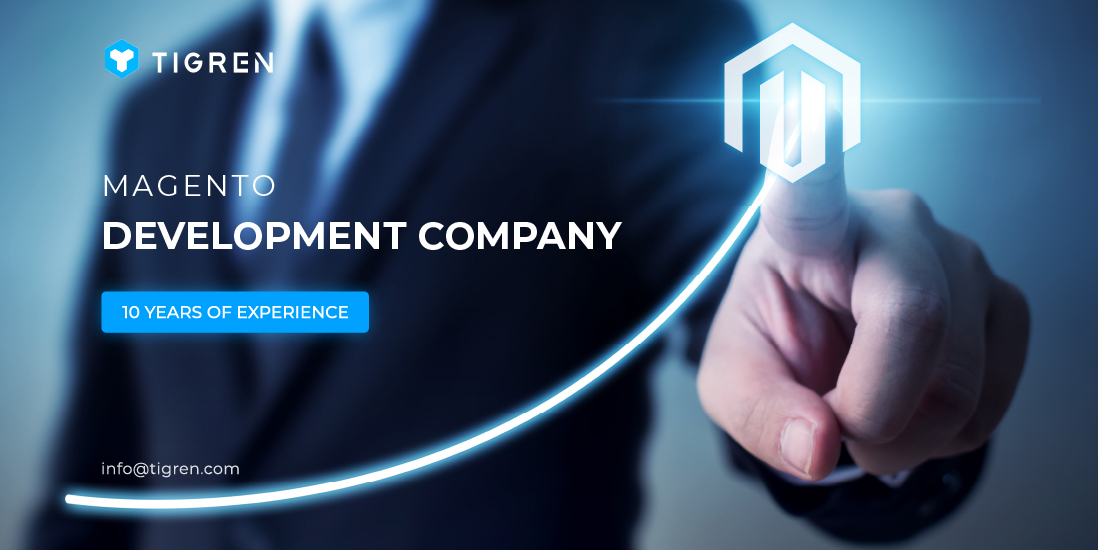 Related Posts:
20 Best Magento 2 Infinite Scroll Extensions To Use
Top 10 Best Magento 2 Wishlist Extensions
20 Best Magento 2 Rich Snippets Extensions
Top 10 Best Magento 2 360 Product View Extensions