In the ever-evolving world of e-commerce, providing an exceptional shopping experience is paramount. Central to this experience is how customers navigate your online store. Enter layered navigation, the game-changer in how shoppers discover products.
In the pages of this detailed guide, we will look at the top ten Magento 2 Layered Navigation extensions. These extensions have been thoroughly tested to improve product searches, filtering, and sales. This article will help you optimize the capabilities of your Magento 2 store. So, let's start with a deep look to figure out the most effective tools for your e-commerce business.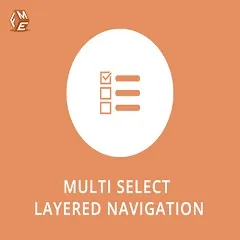 FMEextensions is a renowned company in the field of Magento extension development. With the help of various filters, the Multi-Select Layered Navigation extension for Magento 2 enables customers to quickly find the products they require. To identify the most relevant products, they can filter them by single or multiple attributes as well as a price slider.
The Magento 2 Multi Select Layered Navigation extension increases the user experience by rendering in-store navigation straightforward, quick, and effective. It avoids the 18% of cart abandonments caused by difficult navigation. Customers can also define custom URL keys for filter results, which helps store SEO.
Key Features
Single & Multi Select Filtering
Show Item Count
Apply Filters on Individual Selection or All At Once
Price Slider For 'From-To' Filtering
Collapse Filters After Specific # of Layers
Enable 'More' Option For Filters With Many Attributes
Price: The cost for the first year is $319.00 per year. Following the first year decreases to $210.00 per year.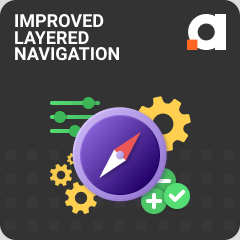 The Improved Layered Navigation Extension is your solution to providing a seamless browsing experience for your customers. This extension equips users with a versatile set of filters, including a price slider, color, brand, and other attributes. It employs Ajax filtering to expedite the search process, integrates attribute icons for swift recognition, and allows multiple filter selections to broaden search horizons.
With the ability to create specific filters in both vertical and horizontal menus, you can empower users to narrow down their choices effectively. Brand pages and brand lists offer alternative navigation options to facilitate finding the right products.
Additionally, it enables 'Shop by Brand' functionality, SEO-friendly URLs, and advanced category tree customization. The Improved Layered Navigation Extension is your gateway to elevating your e-commerce store's navigation, enhancing the customer experience, and driving sales.
Key Features
No page reloads with AJAX filtering;
Vertical and Horizontal Navigation;
Handy price sliders and widgets;
Multiple values of the same filter;
Images and labels instead of text for better visual browsing;
'All products' and 'All brands' pages;
Built-in Shop by Brand functionality;
Brands Slider for any CMS page or a block;
Custom URL alias for filter options;
SEO-friendly URLs;
Custom pages upload via API;
Compatible with GraphQL;
Hyva-ready storefront
Compatibility with Live Search for Cloud Edition
Price: Improved Layered Navigation Extension extension pricing offers the first year at $1,149.00, followed by subsequent years at a reduced rate of $699.00 per year.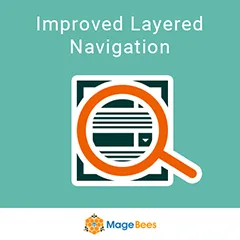 MageBees specializes in developing extensions for Magento, with a focus on improving the functionality of online stores.
The Advanced Layered Navigation enhancement is vital for optimizing product search filtering in your store. It helps store navigation and allows customers to quickly and easily find the desired products. On the Catalog and Search result pages, layered navigation filters appear. It shows product results depending on filter options without reloading the entire page.
This extension has added some notable features to the category, price, and brand filters. Custom filters, like the Rating filter and the Stock filter, can also be added. It displays feature filters such as price, size, color, and material together with a multi-choice selection to help you find particular items from a huge product database.
Key Features
Advanced filtering options
Provide 100% Ajax-based Layered Navigation Filters
Display Layered Navigation in the Sidebar, Top, and Both Layout
Search Engine Optimized Filter section with SEO-Friendly URLs
Works on multistore websites
Price: at the one-time cost of $198.00, and they do not charge any additional installation fees.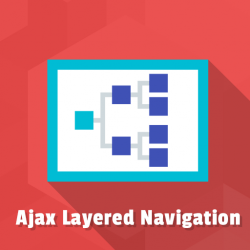 Templates Master is a notable player in the Magento extension market, providing not only extensions but also themes for e-commerce stores.
This extension enables multi-select filters on category and search result pages, streamlining product discovery. Custom filters group products by On Sale, New, In Stock, and rating, reducing search time. A configurable price slider and mobile device compatibility add to the enhanced user experience. It's a must-have tool to make your e-commerce store more efficient and user-friendly.
If you want to provide your visitors with an easy way to find their preferred products, you should focus on Magento 2 layered navigation with numerous select approaches. If you want to get the most out of product filters, you should concentrate on the Ajax Layered Navigation module.
Key Features
Multi-select On Category Pages
Custom Layered Navigation Filters
Easy Search Non-Stop
Tooltip Display For Filter
Price: available for a one-time cost of $99.00, with no additional fees.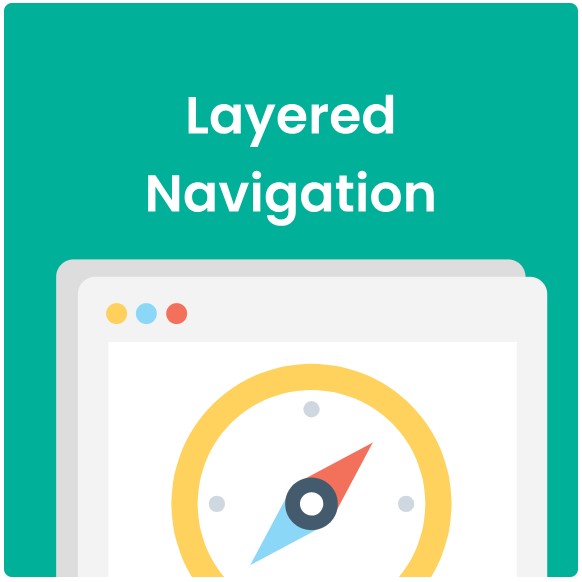 The Magento 2 Layered Navigation Extension by Mirasvit is a product offered by a variety of companies, and it represents an essential tool for improving the filtering and navigation experience on Magento 2 e-commerce websites.
This app significantly improves the usability of your store. It enhances all aspects of layered navigation, including performance, product filters, and visual customization.
It also allows you to create standalone brand pages, a "All Products" page, and retool existing category pages for limitless scrolling.
Key Feature
Drastically improve store's usability
Speed up layered navigation with AJAX
Increase conversions with smart navigation
Get clearly structured, SEO-friendly URLs
Create standalone brand pages
Set up infinite product scrolling with AJAX
Price: at $199.00 for the initial purchase and includes lifetime access to the source code. After the first year, support and updates can be extended for an annual fee of $120.00.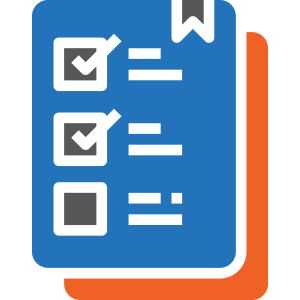 Layered Navigation for Magento 2 is an extension provided by aheadWorks, a well-established company in the Magento extension market.
The Magento 2 Layered Navigation Extension offers a comprehensive solution to improve the efficiency of your e-commerce platform. With this extension, you can save your customers valuable time and enhance the precision of the system's responses to search queries.
This versatile extension allows for expandable and collapsible filters, integrates visually informative images into attribute names, and offers the choice between single or multi-select filter modes. It enhances user experience by hiding unavailable filter values and operates seamlessly with AJAX, ensuring uninterrupted, stress-free navigation through your product catalog.
Key Features
Advanced filter management options
Smart use of images and swatches for filter customization
Slider and From-To filters for numeric and price attributes
Multi- and single-select modes for filters
Hyvä-compatible
Price: the first payment includes a license fee of $271.00. Afterward, regular monthly payments amount to $15.99, from November 2023, with the flexibility to cancel the subscription at any time.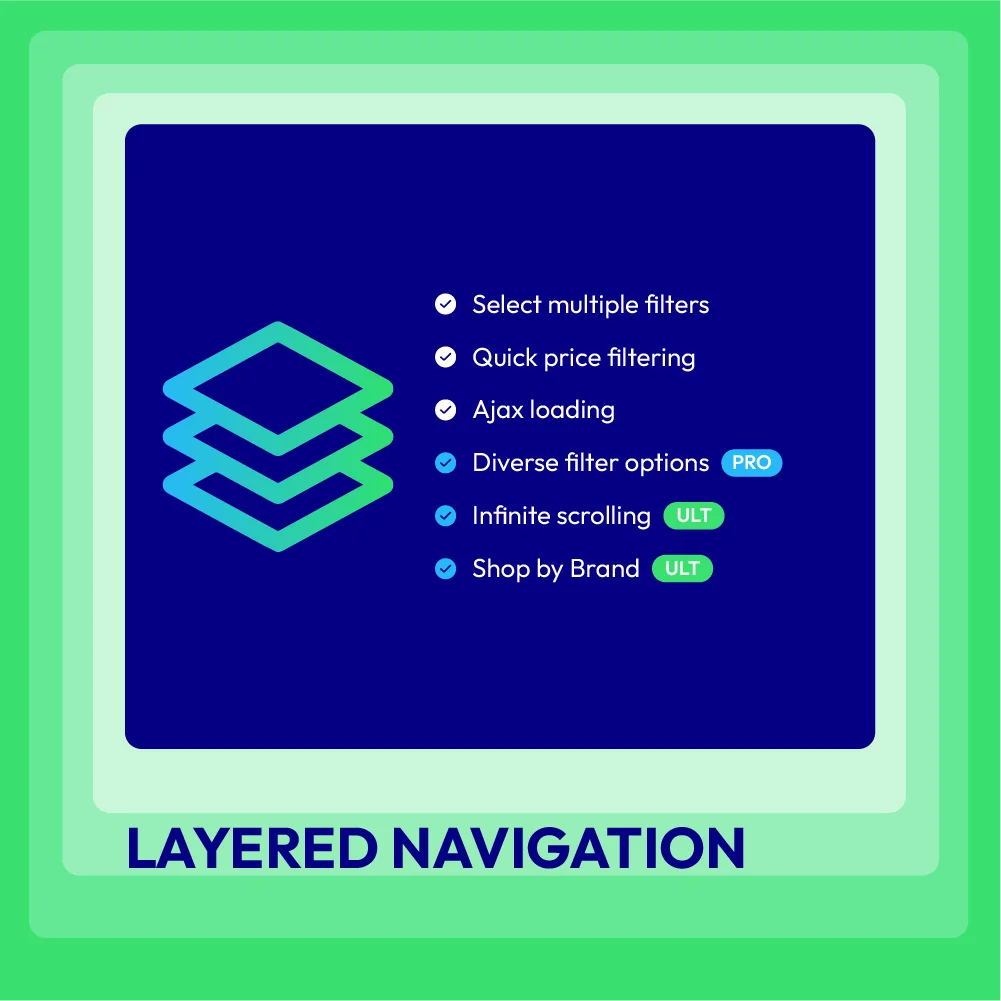 The Magento 2 Layered Navigation extension is offered by Mageplaza, a respected name in the Magento development industry. This extension provides a user-friendly filtering system to improve SERP ranking, upgrade customer experience, and increase conversion rates.
This AJAX technology navigation tool can eliminate irrelevant products from the result page, which allows preference customization and saves shopping time. Customers can choose for multi-filters, use quick attribute search, or price sliders for better navigation and more exact results.
Key Features
API/GraphQL is available for this Magento 2 Layered Navigation extension by Mageplaza
Higher search accuracy with multiple filter selection
Quick product filtering via smart price slider
Diverse filter options (Ratings, New, Sales, or In stock)
Instant search results suggestion with Ajax Search
Instant navigation with Ajax loading page
Mobile-friendly interface with infinite-scrolling feature
Better branding promotion with Shop by Brand
Price: the Standard version is priced at $149.00, offering a 60-day money-back guarantee, frequent updates, extensive support, and the convenience of installation via Composer.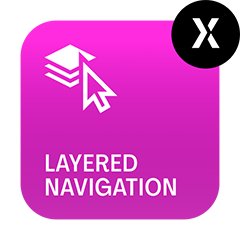 This extension is developed by Mageworx, a company specializing in Magento extensions and solutions. Mageworx Layer Navigation extension focuses on providing customers with advanced filtering options to simplify the product search process, ultimately enhancing the user experience.
Moreover, this extension offers a level of flexibility that's essential for tailoring the navigation to your specific needs. You can selectively show layered navigation attributes on particular category pages and control the visibility of attributes on specific category pages.
What is more, the developer-friendly design allows for hassle-free installation and management through Composer, ensuring the best practices recommended by Magento. This unencrypted, feature-rich extension empowers you to elevate your online store's navigation, making it not only customer-first but also developer-friendly, resulting in a superior e-commerce experience.
Key Features
Display check-boxes for LN filters when the multi-select mode enabled
Set check-boxes as links
Automatically set to expand/ collapse LN filters
Price: available for a one-time cost of $99.00, focusing on enhancing the navigation and shopping experience for customers.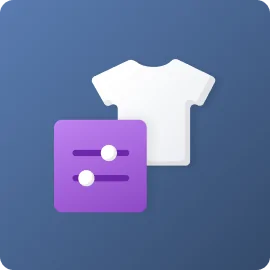 Mageside, a Magento development company, offers the Magento 2 Layered Navigation Lite Extension. This cost-effective version of the extension provides essential features for product filtering and navigation, making it accessible to businesses with varying budgets.
The Magento 2 Layered Navigation free license extension is a powerful solution offering a simple, intuitive, and customizable way to enhance layered navigation on your Magento 2 store. Users will be able to refine their product searches based on various product attributes like color, price range, manufacturer, and more, saving time and effort when searching for products in your store.
Additionally, the layered navigation is designed based on AJAX technology, which allows users to instantly update the product list without reloading the category page. The extension was tested and proven to work fast even with large databases ensuring a smooth shopping experience.
Key Features
Attribute-based filtering
Category-specific filters
Support for various filter types
Customization options for filter display and URL optimization
Price: the Magento 2 Layered Navigation Lite Extension is available for free, providing essential features for product filtering and navigation on your Magento 2 store without any additional cost.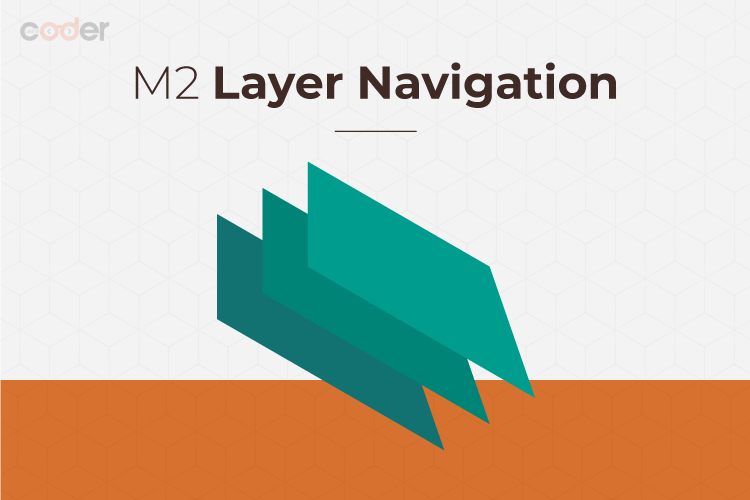 Landofcoder, a company renowned for its Magento solutions, offers the Magento 2 Layered Navigation extension. Their extension provides advanced filtering options, responsive design, and a seamless shopping experience for customers, contributing to the success of e-commerce stores.
One of the significant factors is that users can remove all selected options at once, simplifying the refinement of search criteria. Landofcoder Magento 2 Layered Navigation aims to improve user experience and accessibility, providing a convenient, efficient shopping experience for your customers.
This extension equips your e-commerce platform with the tools needed to adapt to evolving customer needs, resulting in increased satisfaction and sales.
Key Features
Fully Responsive & Mobile Optimized
Fast Ajax Product Filter
Flexible Vertical & Horizontal Filter
Apply Multiple Filter At Once
Select multiple values at the same time
Amazing Price Slider
Remove All Selected Options At Once
Filter Products By Stock Availability
Filter Product By Brand
Multiple Stores Supported
Price: this extension is free for core functionality. Extended support for one month can be obtained for $49.00, providing flexibility for businesses seeking additional assistance.