Magento Commerce is a strong, adaptable, and scalable eCommerce platform with numerous out-of-the-box capabilities that may assist you in transforming and expanding your company. One of these capabilities is Magento Business Intelligence (Magento BI). This complete BI package offers Magento Commerce users cutting-edge tools to learn more about the overall performance.
Curious why business intelligence is essential and how Magento BI differs from other BI tools you may have used? Read and find out.
What Is Magento Business Intelligence?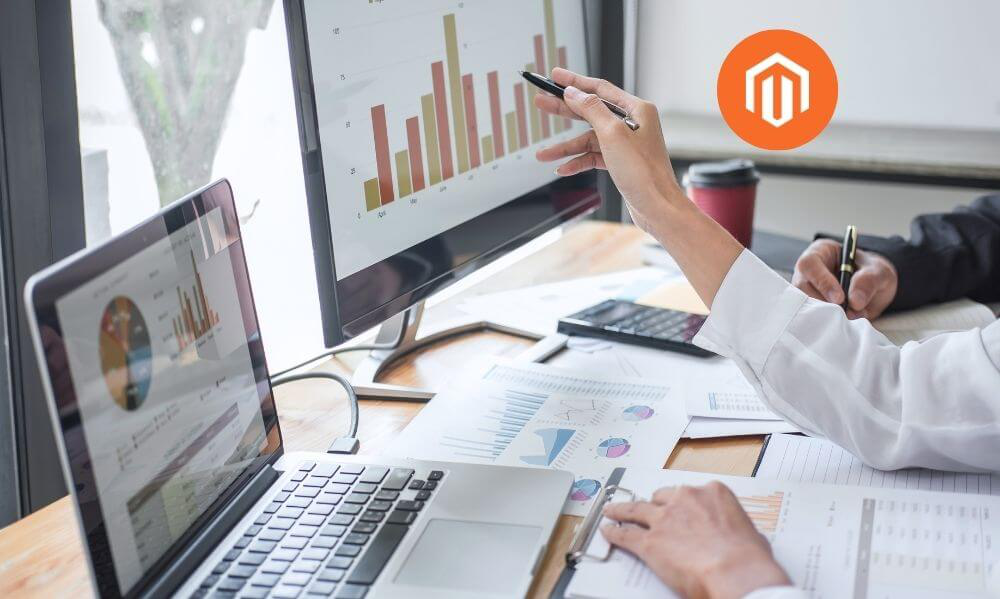 Magento Business Intelligence is an analytics solution that helps you make better decisions. It's a cloud-based data warehouse that can be customized to combine numerous data sources. Its ability to pull data directly from a client database sets it apart from other systems. With data from any CRM database, merchants can pinpoint purchase trends with faster and more accurate information.
Magento BI Pro may also access data from third-party sources like QuickBooks, Facebook Ads, Google Ads, and Salesforce. The platform's intelligence-gathering capabilities free up more time for data-driven decisions.
Magento Business Intelligence has three parts:
A single data storage space
The area is directly connected to the Magento database and may also be connected to other systems that your eCommerce business uses. It is driven by intuitive and full-stack data replication technology and serves as cloud storage for unified online corporate data.
This is where the reports are created. The tool can standardize or customize your company metrics by creating join tables and calculated columns.
The reports are then transformed into concise, colorful graphs and charts. The system makes it simple to organize and manage the accounts that have been created: grant other users multi-layered access, and email the analysis directly to one's inbox.
Why Does Magento Business Intelligence Matter For eCommerce?
By examining and comprehending vast data and metrics, BI enables you to enhance your eCommerce store's performance. It offers valuable insights that can benefit your website, your operational procedures, and more.
For instance, you could examine the average order value using BI to determine whether it is growing or decreasing over time or if there are seasonal variations in the number of goods they purchase.
You may learn why BI matters and why you should start utilizing Magento BI by looking at the compelling data below:
54% of companies stated in 2020 that BI was "important" to their business objectives. It seems that BI has overcome skepticism and crossed a threshold of credibility in comparison to the early years of our focused investigation.
Compared to approximately $18.72 billion in 2019, the global business intelligence market size is predicted to increase to $27.87 billion by 2026.
6 Key Features Of Magento Business Intelligence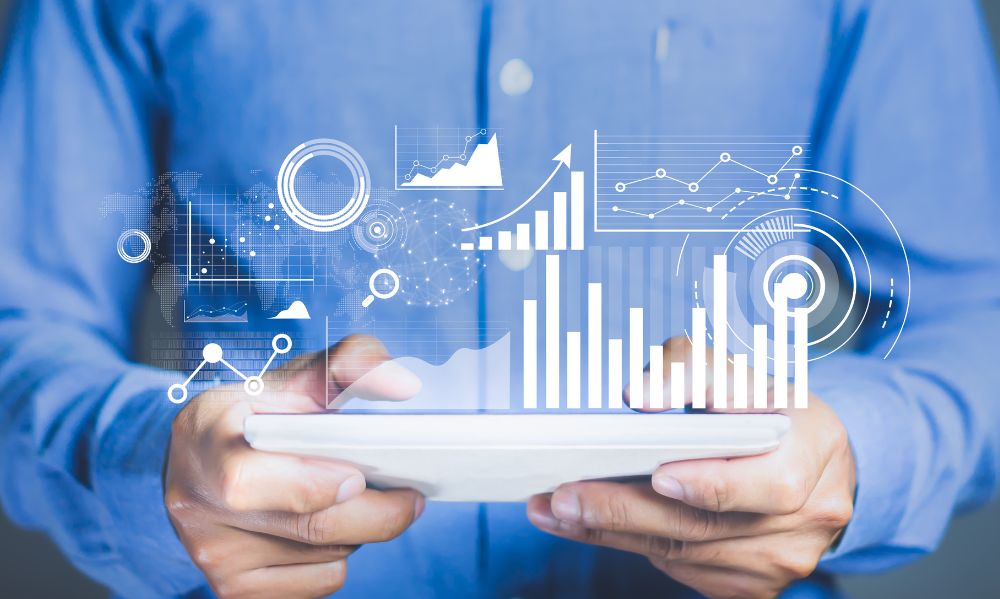 1. Data Warehouse Manager
Magento Business Intelligence is cloud-based data. Your data is kept in the cloud (called Magento BI Data Warehouse) and accessible from any device with your account. The Data Warehouse Manager allows you to manage table and column sync settings and create calculated columns to use in reports.
You can easily pull data from many sources into the data warehouse and perform real-time data analysis. No data is left behind — upload data from unsupported integrations. Pinpoint discrepancies in raw data by exporting and downloading it for deep analysis.
2. Magento Business Intelligence Dashboard
Using the MBI data consolidation tools, data is extracted from your store. Connectors to third-party platforms such as Facebook and Google Ads provide a complete picture of your data.
All this information is available on your Dashboard, which you can organize into your personalized reports. You can create long-running reports or adjust them as needed.
It's possible to customize your Dashboard. Depending on your preferences, you can focus on individual data sources or use an overall dashboard view.
3. Data Visualizations
Magento Business Intelligence offers 3 new visualization options: a bubble chart, a scatter plot, and a scatter plot with a trend line. The additional alternatives not only help to diversify the appearance of the graphs but also help to improve data presentation and comprehension by being more descriptive than pie charts and linear graphs.
For example, a third or fourth dimension can be added to the bubble chart, each of which introduces a new value.
4. Reports
Keeping track of everything and keeping everyone informed on time can be difficult, especially in middle or large-sized firms. Magento Business Intelligence now allows you to schedule and automate the delivery of reports and visualizations to a group or a single person.
The most common reports that MBI can assist you with are:
You can track a customer's purchase history by date to estimate when you're most likely to make a sale and when and to whom you should direct your marketing efforts.
Prediction of Customer Lifetime Value
Get the most out of your marketing investment by reaching the right people. You can use this tool to estimate how much your clients will spend. This information can target the proper people in your targeted advertising.
You have a variety of instruments at your disposal for marketing your company. Every tool has a set of data associated with it, and MBI reports let you cross-reference the data to gain a comprehensive picture of your history.
Marketing and advertising spend ROI (return on investment)
Orders and inventory are tracked, and your merchandising solutions can be improved. It also helps understand where your most valuable consumers come from to focus more efforts on these channels.
5. Account Management
Change account settings like the company name, currency, and compulsory update hours, among other things. Choose whether to send email summaries even if data isn't updated at the scheduled time or wait until it is. You can choose whether to enable or disable data updates.
6. User Management
Assign users' rights based on organizational roles — Admin, Standard, and Read-Only. Admin permissions allow you to create and manage accounts, manage integrations, and use the Data Warehouse Manager.
Magento Business Intelligence Pricing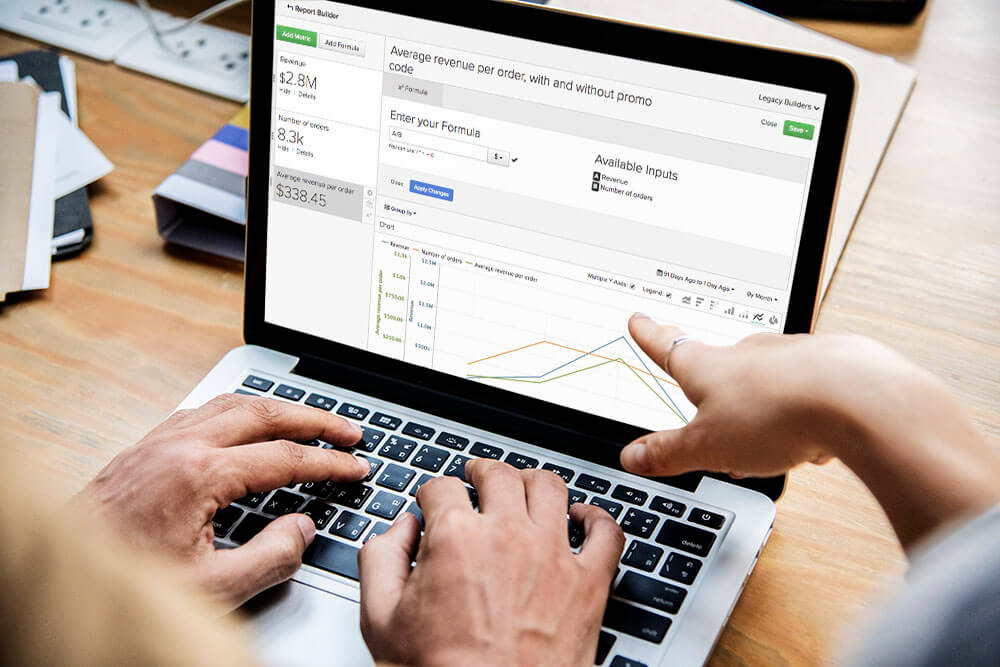 There are two editions of Magento BI. For firms who are well-versed in the field of analytics, there is an all-encompassing version accessible. A lighter version packs an enormous punch for smaller merchants new to data analysis.
Magento Business Intelligence Pro is a premium version of Magento BI. BI Pro is an intelligence solution that unlocks enterprise commerce opportunities for $500 per month. BI Pro links and consolidates data from third-party sources in addition to getting data directly from a CRM database. APIs and live access assistance are available to users. The best part is that it is customizable.
Starting at $100/month, Magento Business Intelligence Essentials (BI Essentials) is ideal for merchants to expand their operations. It's a slimmer, more capable version that allows users instant access to over 100 pre-built business reports. B2B businesses have their dashboards on the platform. Magento now has a bundle available for Magento Open-Source customers.
Strengths & Main Points Of Differentiation For Magento Business Intelligence
1. Track Business Performance
Based on revenue distribution numbers, identify top-performing categories and high-spending client segments. Calculate the estimated customer lifetime value using store performance and sales activity data— track website activities like page views, sessions, and users to monitor customer conversion and churn rates.
2. Self-Service Reporting
Out-of-the-box B2B reports allow you to keep track of performance indicators, quotes, and lead status. Email reports and graphical summaries to others manually or regularly using automated scheduling. For easy sharing, export results as CSV and Excel files or images in PNG, PDF, and SVG formats.
3. Integrations
Integrating your eCommerce business is the main difference between MBI and other analytics tools. MBI works in unison with your store, pulling information straight from your client database. It gathers data on customers' purchasing history, wish lists, points of entry (how they found your site), buying habits, and demographics.
You can target not only the items you show each consumer, but you can also learn what promotional triggers they respond to.
Because of the amount of data you're collecting from the storage, all of this is possible. MBI may get data from your CRM database directly.
4. Increase ROI
A combined view of advertising costs, average order value (AOV), and revenue data are used to calculate campaign ROI. Make data-driven decisions to increase the scope of profitable returns on your investment. You can forecast client retention trends by tracking transaction activity using necessary dashboard measures.
5. Industry Expertise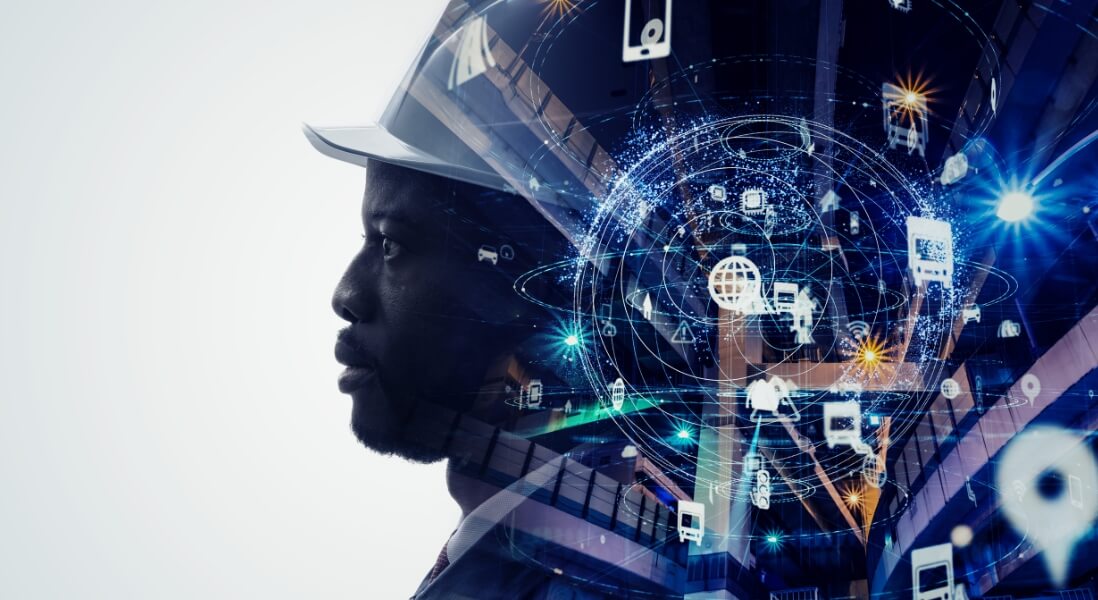 Magento BI gives e-commerce vendors in the fashion, clothing, food and beverage, health, electronics, government, education, nonprofit, software, and telecom industries access to business intelligence.
6. Avoid Manual Data Entry and Save Time
There is no need for manual data entry, a time-consuming, error-prone, and frequently frustrating procedure. Instead, Magento can connect to most SaaS tools and databases and automatically refresh data. Instead of entering data into your BI suite, you and your data professionals can concentrate on analysis.
7. Infinite Adaptability and Personalization
Magento BI can evaluate almost any aspect of your eCommerce website's performance. For instance, you might measure the proportion of consumers who need to contact your customer support team after making a purchase using information from Zendesk and your eCommerce business.
8. Powerful Tools for Interpreting and Visualizing Data
A robust set of tools for data visualization and analysis is available out of the box with Magento BI. You can quickly create dashboards, reports, and visualizations to better understand your store's performance with just a few clicks.
9. Expert Support
All Magento BI users have access to 24/7 assistance from Magento. You may get the assistance you require right away, whether you need to create a complex custom calculation column, are having trouble integrating other data sources with Magento BI, or are experiencing any other problems.
Magento Business Intelligence Limitations
Can only upload data files in CSV format to Data Warehouse Manager.
Only the Pro version offers Data Warehouse Manager and third-party connectors.
Data files can't be more than 100MB.
The Pro version is costly.
Data isn't properly aggregated, causing duplicated or missing information.
Wrap Up
With Magento Commerce, Magento BI is a fantastic method to utilize your data and is available at no additional cost. It's a priceless tool if you're having problems understanding how to expand your business, want to evaluate how it's doing right now, or want to predict how it will do in the future.
Need to know more? Are you unsure if Magento BI and Magento Commerce are the best options for your company? Tigren is on hand to assist. We offer excellent Magento services at reasonable prices, which has never disappointed even the most demanding customers. For a consultation, drop us a message at [email protected].