Magento is a powerful e-commerce platform, so no surprise when many businesses want to build their stores with it. As we often mention, the Magento web development cost is never a small number, and a large part of this is because of the payment for Magento developers. Since each region refers to a different hourly rate, it may be confusing when planning your budget. Therefore, we provide some insider secrets on Magento developer hourly rate worldwide to give you a hand.
This article explains what a Magento developer is, how much they charge per hour, and what staffing alternatives a business owner has.
Who Is A Magento Developer?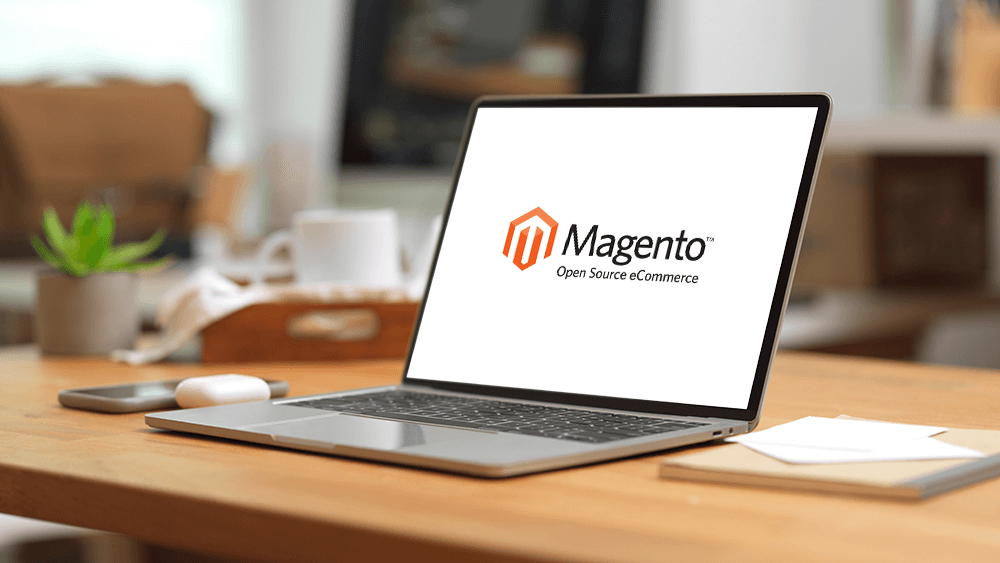 When we talk about Magento developers, we usually refer to two categories of positions:
Front-end Magento developers work on the "surface" of your website with which a user interacts. They create Magento themes and templates, select where to put a checkout and "Add to Cart" button, and make a website more accessible, intuitive, and pleasing to the eye.
Back-end Magento programmers work on the website's server-side. They organize the features behind the scenes, write code, execute updates and modifications, implement extensions, and develop bespoke modules to guarantee that everything on the client-side works appropriately.
Each of these programmers should be up-to-date with the latest Magento web development trends and relevant updates. Previous projects and years of experience may attest to their knowledge and expertise. Magento also offers certificates that enhance a developer's resume.
Magento Developer Hourly Rate Breakdown
Depending on their skills, experience, certification, and other factors, Magento developers' hourly pricing can range from $50 to $250 per hour. A web developer in the US costs you at least three times as much as a professional in East Europe with the same experience level.
Ecommerce website costs appear to be substantially more remarkable in the US. North American Magento experts charge the most, between $100 and $175 per hour. West European developers charge $50-120, while East European developers charge $80. Southeast Asia has the cheapest Magento developer hourly rate of $15-$70.
Magento Developer Hiring Options: In-house Vs. Agency Vs. Freelance
To recruit a Magento developer, you have three options: in-house, agency, or freelancing. Let's look at the advantages and disadvantages of each development option to help you make the best decision!
In-house Developers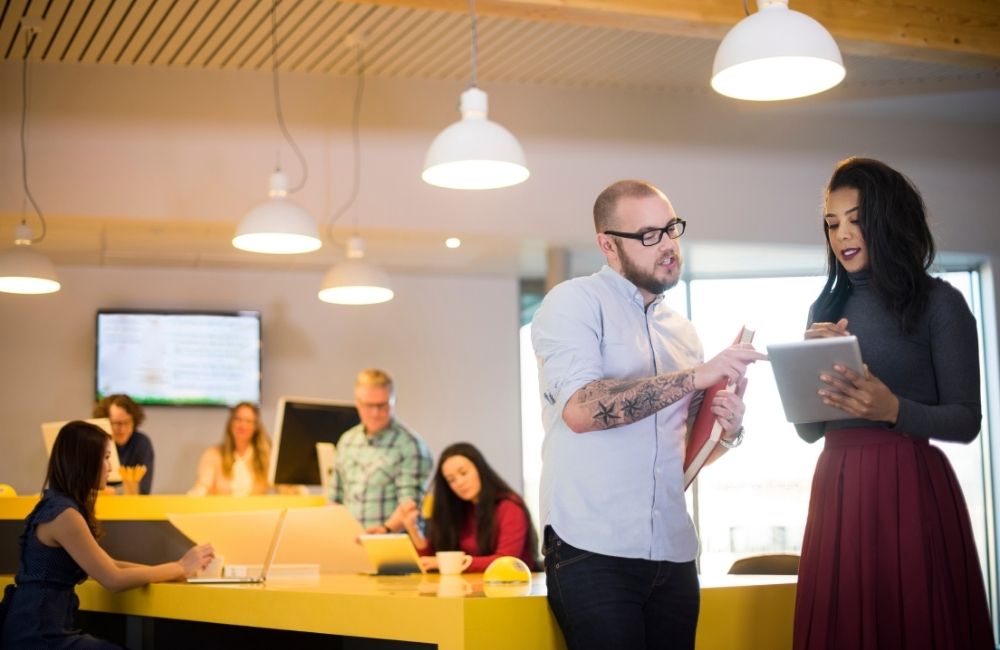 Your business has an in-house Magento development team. A business owner hires a developer to accomplish their tasks on-site and maintain constant control over the technical side of your project.
When a firm has an ongoing project that requires daily support and development, they typically hire a Magento in-house development team. The benefits and drawbacks of this option are listed below.
Price
You should budget between $60,000 and $80,000 per year if you hire a junior developer (with less than a year of experience). Following that, the developer's cost doubles for every year of experience. For an experienced Magento developer, wage costs could reach $120,000 per year.
Here's a look at the Magento pricing plan for in-house developers:
South-East Asia: $50 – $99/hr
Eastern Europe: $99 – $150/hr
US, UK, and Western Europe: $150 – $200/hr
Pros
You're surrounded by trustworthy and engaged individuals familiar with your company's culture and goals.
The complete project process gets much faster with an in-house development team. You may quickly assign projects and resolve issues, ask developers to customize features or change the design in person, and manage priorities and deadlines rapidly.
Cons
It can be challenging to find qualified Magento developers for your team. The majority of experts work for large development organizations.
Without the requisite technical expertise, evaluating the level of a developer's talents is also challenging.
Having an in-house team is also very expensive. You must pay your employees the same salary whether they are working on a custom design or making minor tweaks to improve store performance. Not to mention the costs of sick pay, vacation days, health insurance, and refresher training.
Freelancer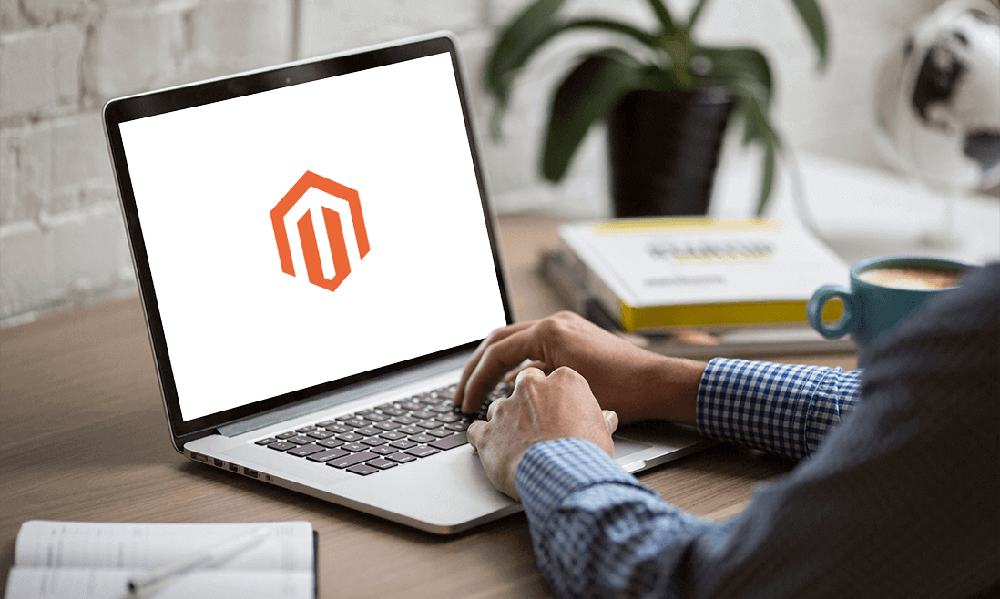 A freelancer is a self-employed programmer who works on a project-by-project basis to provide programming services. Freelancers, unlike agencies, work on smaller projects with fewer deliverables and frequently need the supervision or assistance of a merchant.
Freelancers are a versatile staffing alternative that excels at highly specialized yet single-task assignments.
The following are some of the benefits and drawbacks of hiring a freelance Magento developer.
Price
Hiring a freelancer is less expensive, yet you never know if you'll get what you pay for. While agencies provide an account manager, a freelancer provides direct communication and is more responsive.
The payment for a freelancer also varies depending on their reputation, skill level, and location. Here's an overview of the Magento freelancing pricing:
South-East Asia: $10 – $20/hr
Eastern Europe: $20 – $60/hr
US, UK, and Western Europe: $150 – $200/hr
Pros
Freelancers may cost you less compared to an in-house expert or an agency.
You can employ freelancers for specific tasks for a limited time.
You can recruit freelance developers worldwide and may even pay fewer, thanks to the difference in currency exchange.
Cons
Freelancers may not be available when you need them because they are working on other tasks for other businesses. At any stage of the project, communication delays are expected.
Because one assignment is not their only responsibility, freelancers may not be as committed as your in-house team or development agency.
Freelancers can mishandle or leak sensitive information to third parties, whether purposefully or accidentally.
Because some freelancers are untrustworthy and occasionally promise more than they can provide, you should avoid working with programmers with low ratings.
While employing a freelancer is less expensive than hiring a team, freelancers may not be available when you need them. Their cultural code and values may be so different from yours that it causes conflict in decision-making.
Agency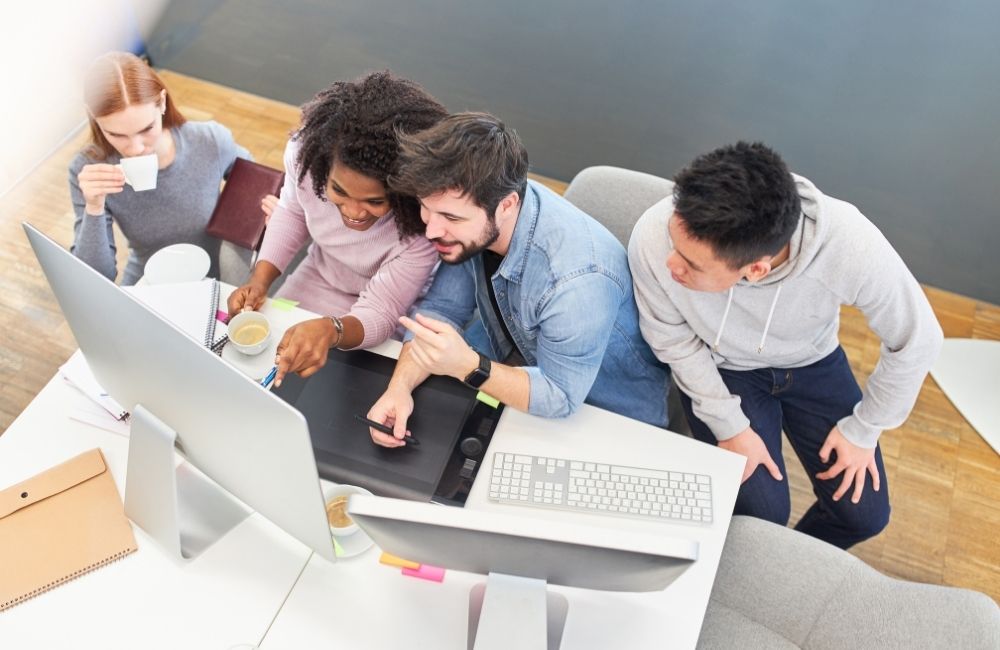 Agency can be used for offshore and nearshoring. Magento development agencies are powerful think-tanks for specific projects that bring together true experts in the sector. They have extensive expertise working with clients in various industries and will oversee your project from start to finish.
Magento development agencies are frequently hired on a project-by-project basis by merchants. They're ideal if you have more than one assignment (that a freelancer can perform) but less than a long-term visionary project that requires ongoing support (for an in-house staff).
Price
The most expensive of the three possibilities is to hire a Magento web development service. However, you receive the best quality and professionalism for a hefty price. You'll have the chance to collaborate with seasoned Magento developers who can convert your concept into a polished product. When you're finished, you can obtain consultations to improve your e-commerce store.
These prices are based on the skill of their developers and the value of their development portfolio.
South-East Asia with a bit of cost: $50 – $120/hr
Eastern Europe: $120 – $200/hr
US, UK, and Western Europe: $150 – $350/hr
Pros
Magento development businesses are well-versed in all of the available tools and technologies. They may put that information to good use, resulting in a better user experience and lower development expenses.
The development agency's programmers are Magento certified and have extensive experience troubleshooting any issue.
Suppose you are unsure about the scope of your project. In that case, you can use the development company's services for preliminary work and then decide whether or not to continue working together after some time.
A reputable development agency always has an e-commerce project manager who will plan, execute, and monitor the project delivery.
Even after the development stages are completed, agencies frequently provide technical assistance and maintenance.
Cons
There's a chance that roles, activities, and responsibilities will overlap, resulting in project delays and budget overruns.
Many agencies typically provide service around the clock. However, because the staff is not on-site, their response to issues may take longer.
Which one should you hire?
It's quite clear that working with a Magento development agency provides the most considerable benefits. However, you should base your decision on your business requirements. Keep in mind that the type of collaboration you choose will impact the final development cost. Besides, the lowest rate does not guarantee the desired outcome. In other cases, a more significant initial expenditure will allow you to reap long-term benefits and prove to be a more cost-effective choice.
Conclusion
Despite being the most modern technology, giving users the best benefits in e-commerce, Magento has never been an accessible technology to develop. Because of this, hiring a Magento Developer is extremely necessary. Based on the detailed information above, the answer: Should you hire a Magento developer is definitely Yes.
Moreover, Asia is now one of the best places for outsourcing Magento web and app development services.
And in comparison to other nations in Asia, hiring a developer in Vietnam is less expensive. Outsourcing organizations can benefit from better talent at a lower cost.
If you seek quality Magento website development in Vietnam, contact the Tigren team. We are one of the pioneer agencies in the country and have worked with hundreds of businesses globally. We go beyond to ensure you receive the top-notch result and are happy with our collaboration.