If you consider how to build a Magento e-commerce website, there are two most common options: hiring a Magento development agency or freelance Magento developers. Each choice has its advantages and disadvantages. They will be discussed below, then you can determine your ideal solution.
Why Do You Need A Developer?
First of all, let's break down why choosing a developer is a wise choice.
Well, the answer is yes.
There are two ways to build a website yourself: using HTML and CSS tools.
For the first option, some solutions are available to let you create an e-commerce website. However, they do not offer many functions and designs. Thus, you cannot customize much. And the result may not meet all of your requirements.
If you conduct the website on your own using HTML and CSS, it may take too much time, and you must have extensive knowledge of programming. So unless you're an expert in web programming, don't go down this road.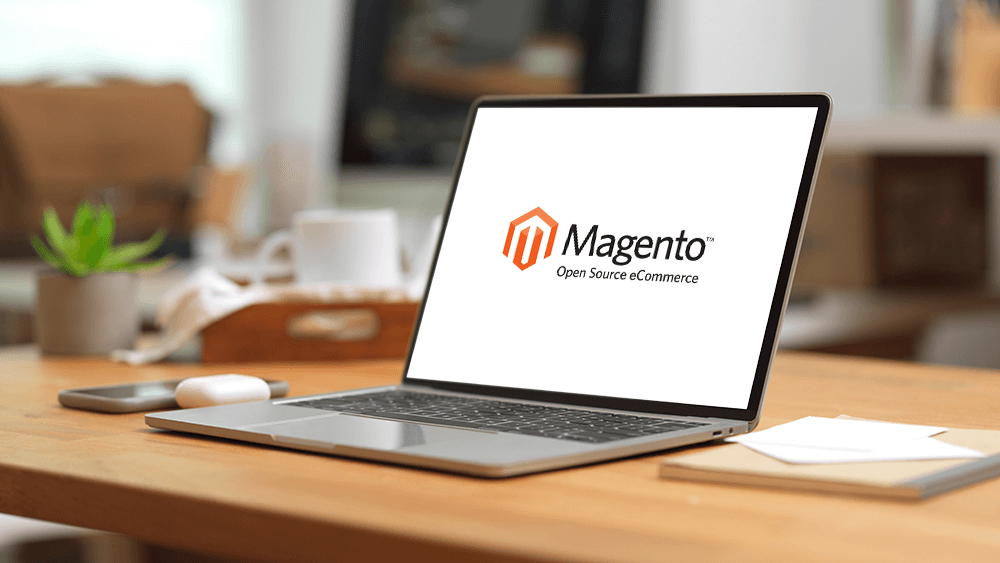 Why do you need a Magento developer?
Magento developers can make everything easier but more effective. They can help you get the most out of the Magento e-commerce web. Your task is to explain to them your ideas and requirements. And then, they will develop and customize the web to fit your business.
In addition, as you have the developers handle the heaviest task of programming, you do not have to know much (or even nothing) about coding.
The time you'd have to spend developing the website yourself can now be used to better business management and growth, which, in the end, is the goal of having a website.
Magento Development Agencies Vs Freelance Magento Developers: Pros & Cons
Going for developers means choosing between Magento development agencies and freelance Magento developers.
Magento Development Agencies
Magento development agencies usually have a team of developers, and every developer is strong in one or more areas of web development.
Pros
They have a team of certified and skilled Magento developers: this is a big advantage since they can work in groups and bring higher efficiency than working alone. Each member is an important piece.
They have experience: they work on diverse projects from various markets. Thus, they have a chance to practice their skills and learn from experience to enhance their professionalism. Additionally, they understand the way e-commerce runs.
Each developer is good at one or more aspects: an agency is a group of programmers. Each of them is good at one or more areas. In other words, experts will take care of every aspect of a website.
Magento development agencies can handle various project types: they can handle big projects because of their greater potential. They usually have the latest tools, techniques, and other necessary conditions. This also allows them to provide you with more premium, customized, and personalized functions.
They have professional customer services: a Magento development company usually has a customer service team that contacts and supports the clients. These people are good at customer service and know programming and websites simultaneously.
They provide post-launch support: although not all companies offer free support, it is still a significant advantage. Because issues may happen unexpectedly, and these experts can fix them faster and more efficiently.
They have a reputation: reputation is one thing you can consider when choosing Magento development companies. Reputation is like a guarantee. They have to care about their reputation. Thus, they will not do bad things to ruin their business.
We have written an in-depth article about all the top Magento development advantages, be sure to check it out.
Cons
The price may be higher than hiring a freelance developer: you will have to pay a fair price with all the benefits above. How much you need to pay depends on an agency's location. For instance, an agency from Southeast Asia usually charges $25-50/hour or a bit more, while a European one can demand $75-150/hour.
The development time may be longer: because they often do several projects at the same time or just because they want to try their best to develop your website. It may take some time.
Freelance Magento Developers
Freelance Magento Developers are programmers who work independently. They may have their own websites to sell their services, or you may find them on freelance platforms.
Hiring a freelance Magento developer also has pros and cons.
Pros
Many platforms to find a freelance Magento developer: you can find web builders on Upwork, Fiverr, Flexjobs, etc., or freelance forums.
The development time may be shorter: because they often only take on a few projects at a time. And they focus on one or two clients to finish the work for you quicker.
The best option for small projects: small projects usually have small budgets, and the requirements are often fewer. In fact, you may want to hire a freelancer to add functions to your site or create brand new simple webs.
A freelancer usually gets expertise in specific skills: they easily meet your need if it is related to those skills. This can also shorten the time they spend on completing your project.
Save money: a freelancer may charge a lower cost than agencies, depending on their expertise.
Cons
There is a risk of an unsecured contract: you do not know much about the freelance developer. And this raises the risk of being scammed or leaking information about your business.
Some developers brag: they promise more than they can do. This may be a big problem if sudden changes happen during the procedure. They may not be able to handle it.
Poor customer support: You are working with personnel, not a team. So that they may not provide you with proper customer support. Also, freelancers usually do not offer after-sales support.
Magento Development Agency Vs Freelance Developer: Which Is Better For Your Business?
Considering all the pros and cons above, you may want to choose a Magento development agency because of the guarantee of their work and the quality of your web.
In the long run, you'll see that the significant investment for hiring an agency is worth it. A great website from the beginning can help you sell better, save money on adding functionalities, or solve sudden issues in the future.
If you've decided a Magento development agency would be your future partner, time to find a name.
Do you want to have a professional website and enjoy qualified customer support?
If the answer is yes, then look no further than Tigren. We are a leading company providing Magento development services, especially in building new e-commerce websites. For your interests, we offer inclusive packages and custom services. Regardless of the service you choose, you'll be delivered an e-commerce site with top quality and excellent support from our team.