If you want to automate your business activities in your Magento online store, Magento ERP integration is the first thing you need to consider. The management of many business operations, including supply chains, knowledge bases, human resource administration, pay structures, and product distribution, is made possible by Magento's integration with ERP.
In this blog, we will give you an overview of Magento ERP Integration, the benefits it can bring back to your business, and recommend a list of leading Magento ERP Integrations. Continue reading to learn more!
A Brief Introduction To ERP
According to GMI Research, the market for ERP software was valued at US$ 36.5 billion in 2021. By 2029, it is predicted to reach US$ 117.2 billion with a CAGR of 15.7%. ERP software is increasingly being adopted, which proves how much online retailers benefit from it.
So what exactly is ERP?
ERP stands for Enterprise Resource Planning. When a business operates, it comes with different business processes including financials, supply chain, operations, commerce, reporting, manufacturing, and human resource activities. ERP is a system that enables the exchange of data among numerous corporate activities and ties them all together in an integrated system. 
ERP solutions eliminate data silos and integrate data across departments, assisting management in gaining insight, improving operations, and improving decision-making. In addition, a modern ERP solution also provides low-code customization, increased security and privacy, flexible deployment options, and sustainability.
However, it will most critically enable you to innovate quickly today while putting your company in a position to face tomorrow's challenges by constructing continuity and resilience in your business and operations.
An Overview Of Magento ERP Integration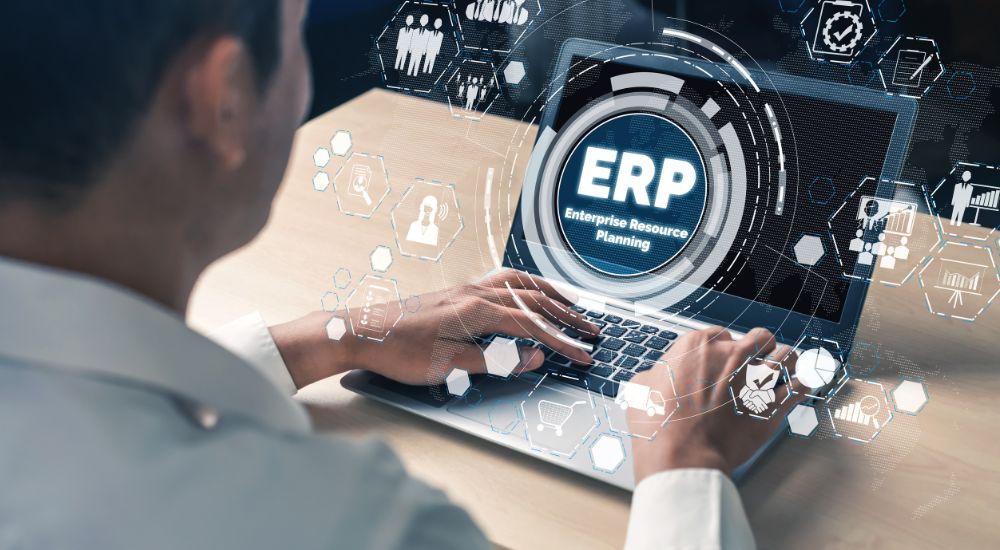 Since Magento is not an ERP system, it can not satisfy all of a business' needs. To provide an efficient eCommerce solution, integrating your Magento store with ERP will provide the necessary processes, important modules, and any needed capabilities.
Magento ERP Integration transmits crucial information like notifications, updates, etc that will be useful for decision-making. It takes responsibility for many company activities, including supply chains, knowledge bases, human resource administration, pay structures, and product distribution.
In addition, Magento ERP can increase corporate productivity while lowering administrative and operating costs. The integration system is capable of managing every internal procedure needed to increase income effectively.
Due to their limited resources, startups like to employ open-source Magento ERP. The startups find it challenging to handle everything independently. Besides, it takes less time and costs to self-manage your store rather than hiring a managing crew.
Additionally, real-time data will be available through ERP systems, assisting you in making effective decisions. It takes less time to implement ERP open-source when Magento integration is used. This combination provides you with the most cost-effective solutions to your inventory concerns.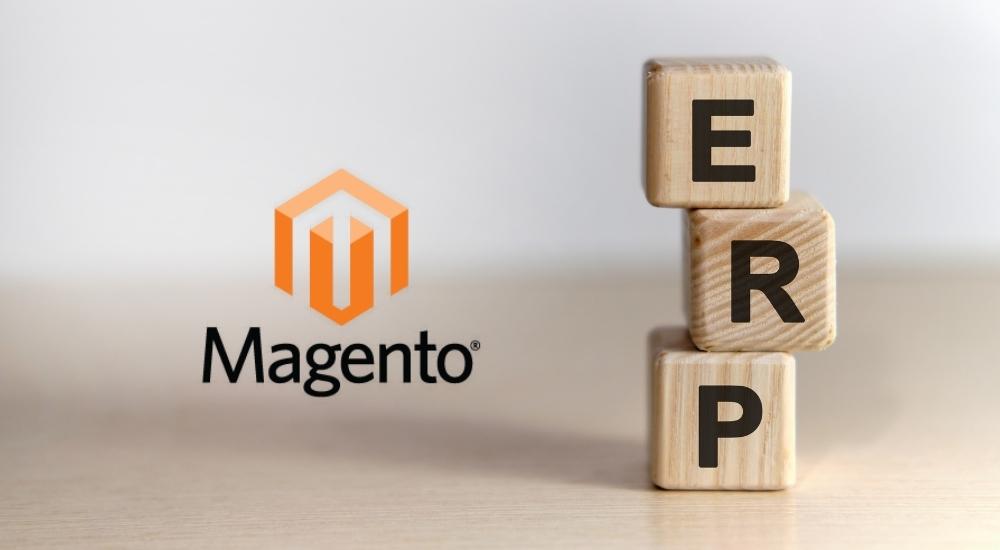 If used independently, ERP systems will take care of purchasing, inventory management, invoicing, and supply chain management. In addition, Magento will take care of the product cycle for online retail.
You may synchronize data between Magento and your ERP system using the Magento ERP connection. This will establish communication and provide real-time status and updates. Customers, order information, items, and categories are all included in the synchronized data.
Magento provides a wide range of adaptable APIs (Application Programming Interfaces) to link with the majority of the best and most well-liked ERP solutions. Whether or not your ERP system is customized, these APIs can integrate flawlessly. Here are the steps for using the API:
Create a Magento add-on.
Connect to the ERP by using the API of the Magento extension.
Pull customer and order information from Magento and push it into ERP.
then create an extension for ERP.
Connect to Magento through the extension's API.
Pull customer and order information from the ERP and send it back to Magento as product data.
Product categories, category navigation, customer accounts, pricing lists, orders, shipments, and invoicing are some of the touchpoints of Magento ERP integration, though they might vary depending on the type of business.
For B2B businesses, the main touchpoints include customer records, Pricing, Terms, Invoices, and Statements. For B2C businesses, the main touchpoints include Sales Orders, Inventory, Status updates, and Tracking numbers. The overall design elements might change from sophisticated to basic depending on these key touchpoints.
3 Types Of Magento ERP Solutions
The most common types of Magento ERP system interfaces include point-to-point, custom-built, and multichannel platforms. Let's examine their main advantages and disadvantages, so you can choose the one that will be most useful to you.
1. Point-to-Point Integration
For small retailers who do not want to scale quickly, this is the best option. In this case, integrating an ERP system with Magento costs only about $100 per month. In addition, the Magento Extension Marketplace may have this solution.
The fact that they offer point-to-point connectivity is their main selling point. It denotes a two-way connection between your Magento store and your ERP. Data can be synced thanks to this integration.
However, regulating data will not be feasible at this time because there is no operating platform between them. The choice of a data management system will also be necessary. The platform's flexibility in introducing more sales channels is another drawback.
A point-to-point integration gives you more choice when adding sales channels. System reconfiguration will be needed after the addition of a sales channel.
2. Custom Magento-ERP Integration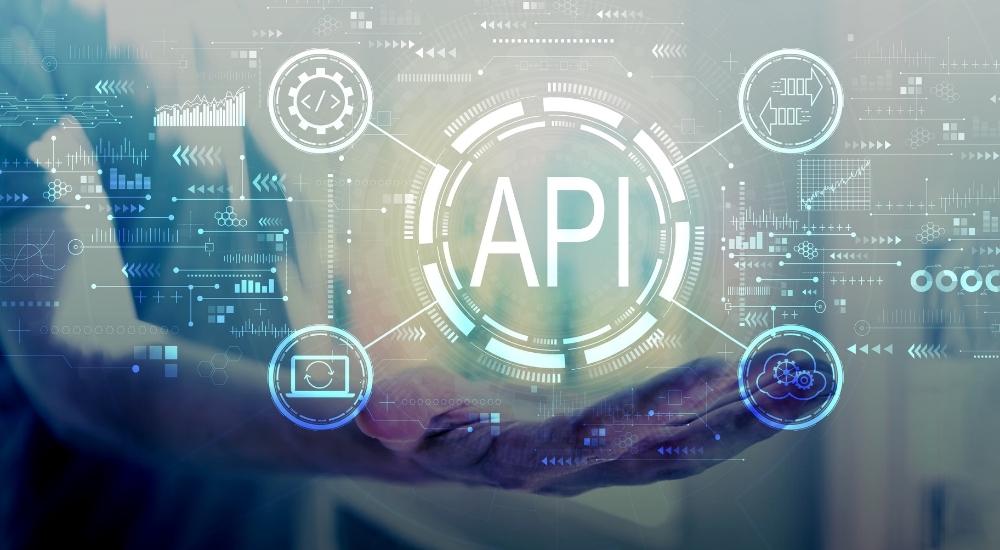 Utilizing both application programming interfaces, ERP Magento 2 custom integration is installed to synchronize significant data (APIs).
Of course, custom integrations are more challenging so they are more expensive. As a result, many companies now offer these services as their primary product or service. The solution is, therefore, best suited for companies with particular resources and requirements.
3. Multichannel Magento 2 ERP integration
A platform that is specifically designed for Magento and ERP integration is the multichannel solution. This choice includes an operational hub for data management and storage.
Items, inventories, orders, customers, and shipping are among the important data kinds that are automatically synchronized. The platform uses connectors for Magento and your ERP, which makes the setting quick and flexible.
Compared to the first two, this choice is substantially more expensive. It may set you back several hundred dollars a month. But the installation is free. We suggest both SMB and enterprise vendors use this solution.
However, the management of the multichannel alternative is more effective and flexible for any system modifications. Additionally, it grows with your business, enabling you to meet ambitious growth targets.
Why Should Businesses Invest In Magento ERP Integration?
An eCommerce process that takes longer is more prone to mistakes. Besides, it can gradually reduce the profitability of rising sales. By automating manual, bi-directional operations between systems, Magento's connection with ERP reduces the processing inconvenience.
An ERP system integration enables managers to complete a particular task in one system and let others catch up automatically. A well-integrated ERP system can streamline and automate repetitive manual activities. Thereby, it allows faster data sharing and generates more effective customer service.
To accomplish that, retailers use ERP integration solutions for their Magento stores to save time, cut expenses, and decrease the chance of mistakes.
Accurate and effective data management is the main advantage of Magento ERP integration. You may automate data flow, which will streamline every aspect of business, from manufacturing to human resources.
Most significantly, make sure you have complete control over every one of them. Below, we will give you key reasons why you should utilize Magento ERP Integration: 
Automated Process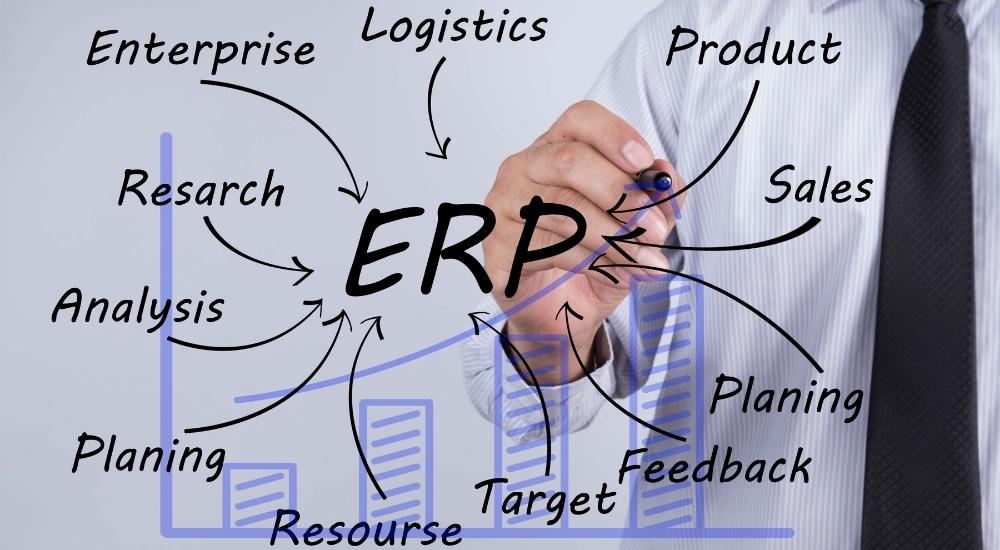 One of the most significant benefits that Magento ERP Integration offers is the automation of numerous processes. Online merchants can save time and effort since manual tasks like entering data, monitoring stock levels, updating catalogs, and tracking orders are automated.
Automation also enhances collaboration and communication between the sales team and the back end. Since a product's online availability and stock availability are linked and automatically updated, backorder management is kept in line. Therefore, integrating ERP software with your Magento e-commerce platform is a wise choice because it positively impacts the system's efficiency.
Cost optimization
When you integrate your ERP system with Magento, you can save costs. As sales updates to one system are mirrored automatically across, you can reduce inventory expenses.
Therefore, Magento ERP will immediately update changes in accounting, invoicing, shipping, and other areas when a customer places an order. The ability to better manage your stock will enable you to retain what you require on hand and automatically order more when necessary.
Customer satisfaction
Your ERP-integrated Magento store can provide customers with a seamless experience. A customer can request returns with ease and can check the availability of a product in real-time, monitor orders in real-time, receive updates on product movement, learn more about the shipping partner, obtain the contact information of the delivery partner, and know the precise date and time of delivery.
Thus, Magento ERP Integration assists companies in achieving their prime goal, which is customer satisfaction.
Real-time visibility
The ERP system has access to various information on inventories, orders, suppliers, resources, accounts, customer data, and logistics. Hence, Magento ERP Integration will strengthen the real-time data exchange process. Both systems operate flawlessly in synchrony while receiving inputs from contextual data. An increase in visibility across the network is a clear sign of the total impact.
Better revenue management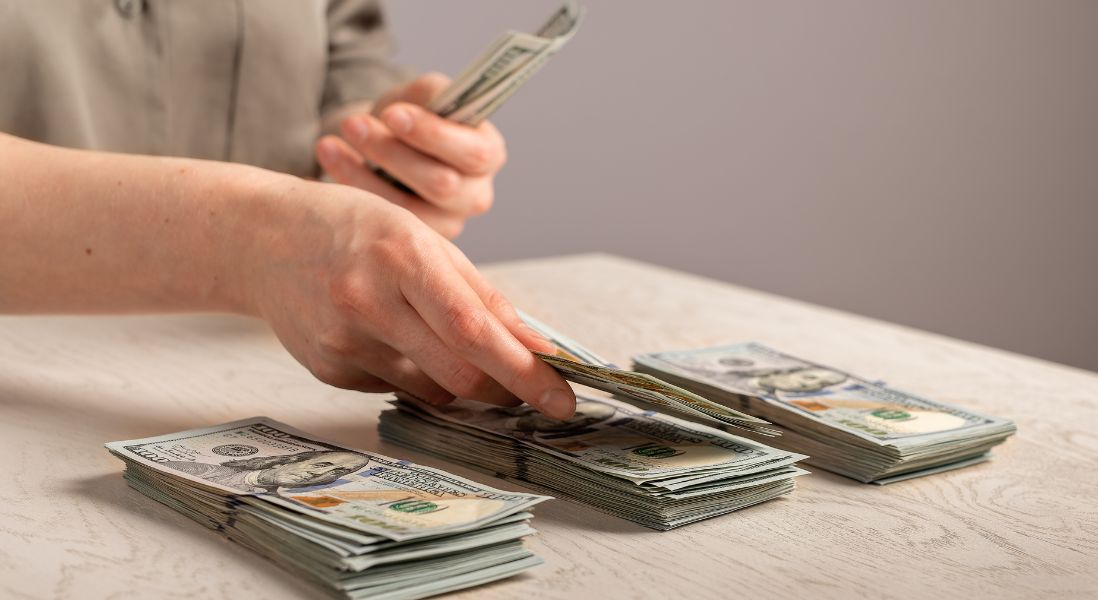 Magento ERP Integration also enables better control of your revenue. With the help of Magento, you can better monitor your income thanks to precise data feeds and detailed transaction data.
Real-time financial reporting, including cash flow statements, balance sheets, and profit/loss statements is also a part of this financial transparency. It has all the information you require. It is all generated automatically. Thereby, you can decide wisely on important modifications and long-term objectives for your company.
Fewer errors
Magento ERP Integration results in faultless process execution while raising the company's bottom line. Managers can make precise judgments with the aid of a stable system that is less prone to mistakes and miscalculations.
High compliance is still another advantage of Magento ERP Integration, as ERP software makes sure that business activities abide by regional and national regulatory standards. As a result, the front end displays accurate product prices with the proper taxes and deductions.
Accelerated accounting processes
You may simplify the accounting processes for the cost of goods and tax by integrating Magento with your ERP. With ERP, you can create unique rules and rates in your Magento e-commerce system and make purchases easier. Thanks to automated processes, you can minimize the risk of human error. Hence, online businesses can save a significant amount of time and money.
Finally, all this tax information is gathered in one location, eliminating the need for manual data synchronization between systems. In reality, it can be integrated with accounting programs that abide by government regulations, like MYOB or Xero.
Top 6 Magento ERP Integrations Worth Considering
In this section, we'll give you a list of leading extensions to integrate your ERP and Magento systems. While some ERP solutions are suitable for many SMEs, others concentrate on certain business sizes. Considering your business needs, get insights and choose the appropriate Magento ERP Integration.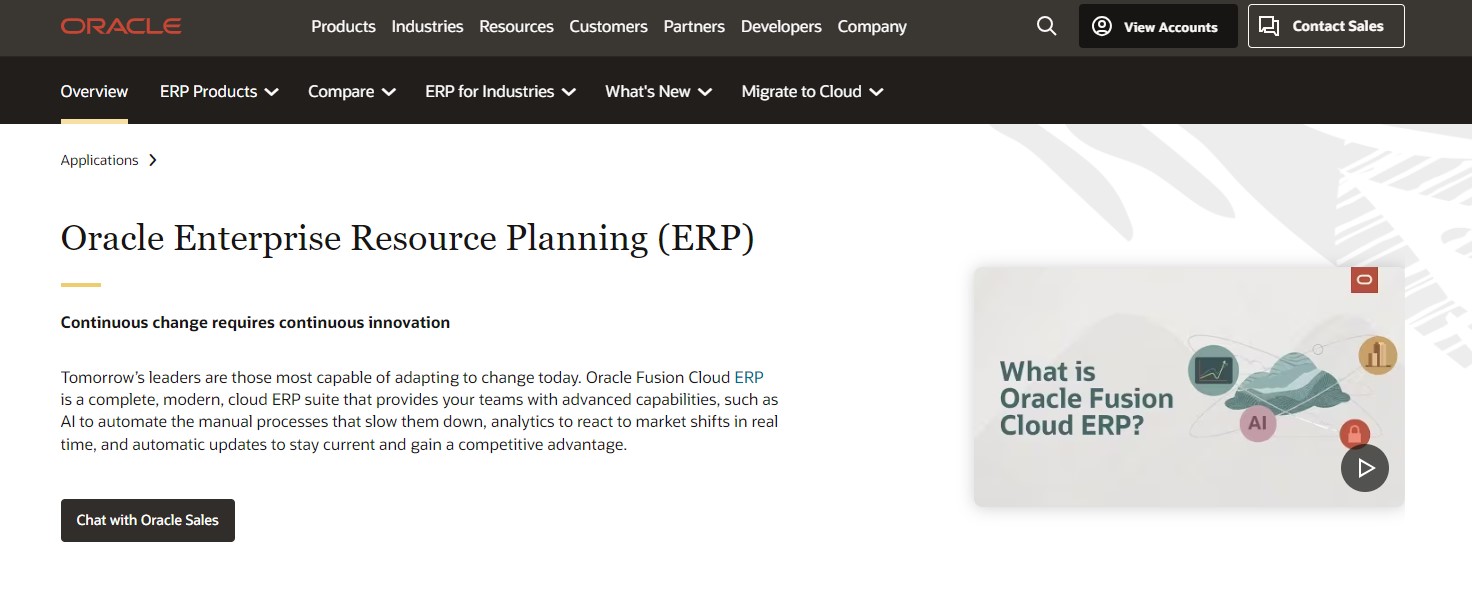 The best ERP software for Magento integration is Oracle ERP Cloud, a module of the Oracle E-Business Suite (Adobe Commerce).
Project management, ERP analytics, risk and compliance management, corporate performance management, supply chain and manufacturing, procurement, and financials are some of its main ERP capabilities.
Because each component has a separate license, you can choose just one ERP program or the entire suite depending on your business needs. Almost all large businesses worldwide choose Oracle to store data securely and automate daily tasks to lower costs and boost productivity.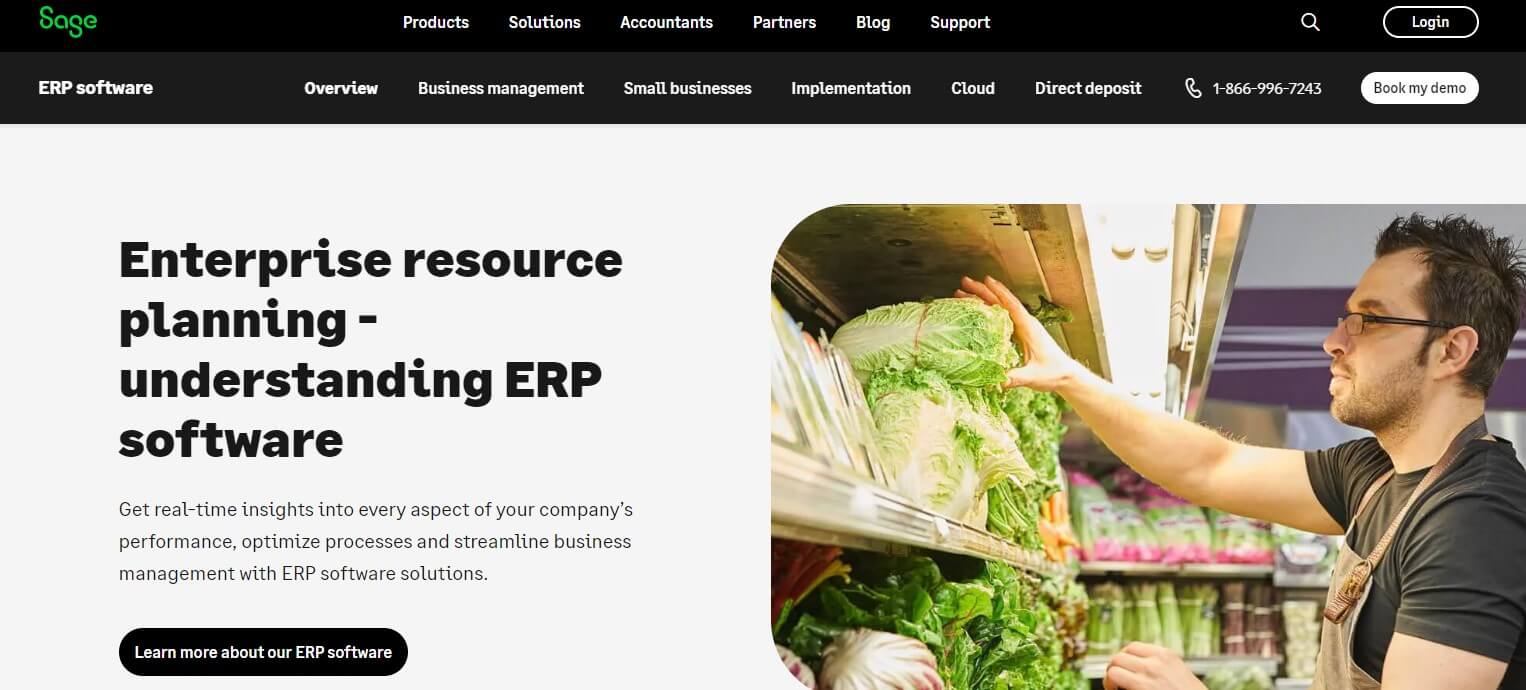 Sage ERP, based in Newcastle, offers a real-time view of all the important KPIs for your business. Sales, inventory, customer support, and other fundamental company activities can all be managed using Sage ERP's unified, cloud-independent solution.
Mobile access, purchasing, and supplier management, multi-currency and bank feed, BI and reporting, sales, marketing, and customer care, as well as inventory and warehouse management, are some of its primary features.
Sage ERP solutions excel at threat intelligence monitoring and frequent patch updates. Hence, Sage offers improved data protection. It meets all of the requirements for manufacturing, distribution, and accounting. With it, you can complete company procedures swiftly and simply.

A global ERP solution created for medium- and small-scale eCommerce is Microsoft Dynamics NAV, now known as Dynamics 365 Business Central. It offers greater control over streamlining operations, supply chain, financial transactions, and production. This solution's quick implementation time, user-friendliness, and simplicity of usage are other major benefits.
To maximize the outcomes of your eCommerce shop, Dynamics 365 Business Central also collects all data, documents, business apps, and devices. It is renowned for its adaptability to the cloud or on-premises deployment with Business Central.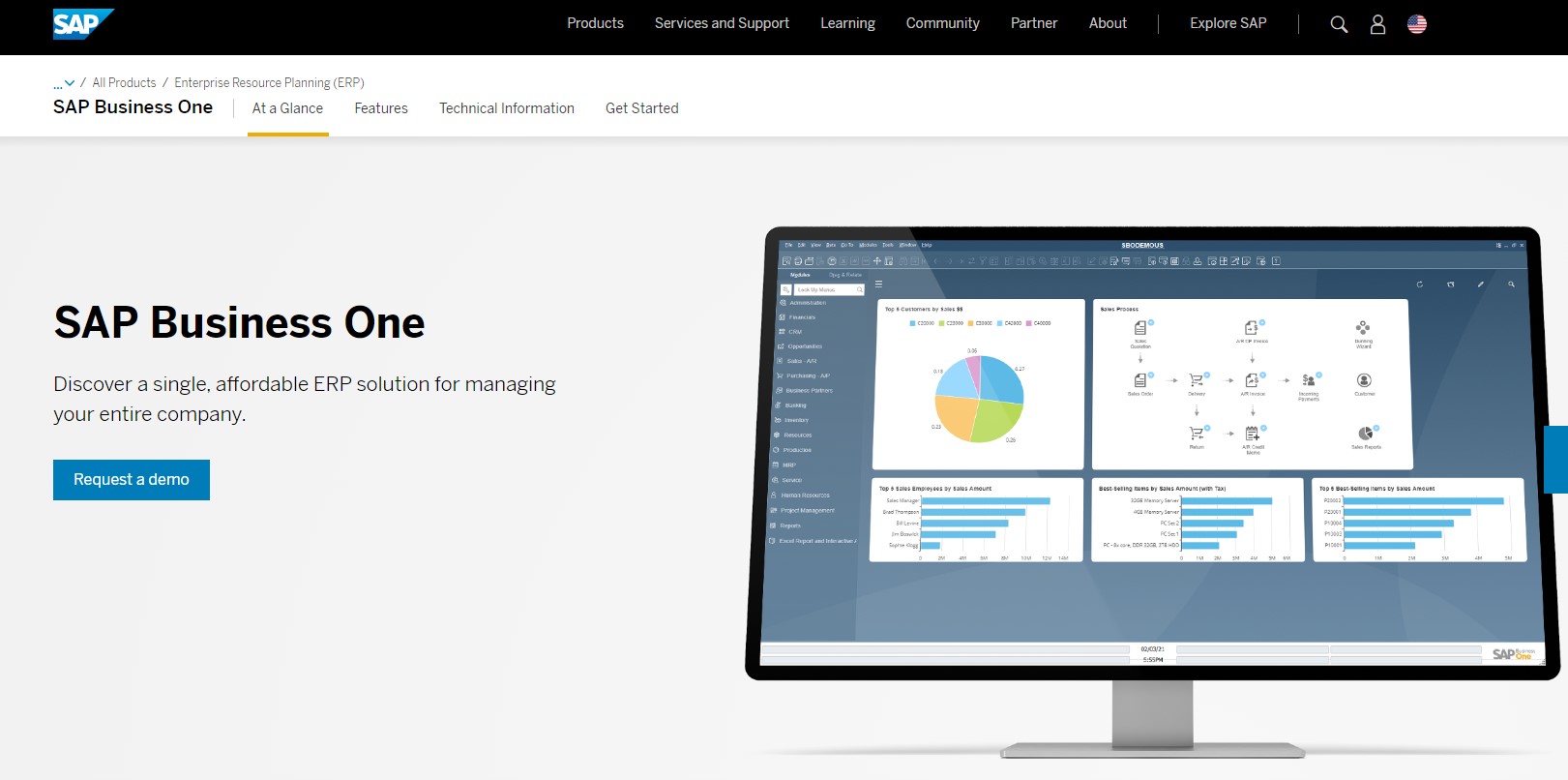 SAP Business One is the all-in-one answer for modern organizations searching for an economical way to manage teams like accounting and financials, purchasing, inventory, sales, and customer interactions, as well as intelligent analysis using BI tools.
The name alone supports the case. There are more than 60,000 active company accounts for this cloud-based service. Accounting, tracking and visibility, financial and human resource management, purchasing, customer relationship management, monitoring and reporting, and inventory production functionality are some of its primary features.
When seeking an ERP integration solution for your online business that can be quickly deployed, SAP is the market leader. Integrated Business Intelligence can assist you with many activities, including accounting, logistics, human resources, business warehouse, and intelligent analysis (BI).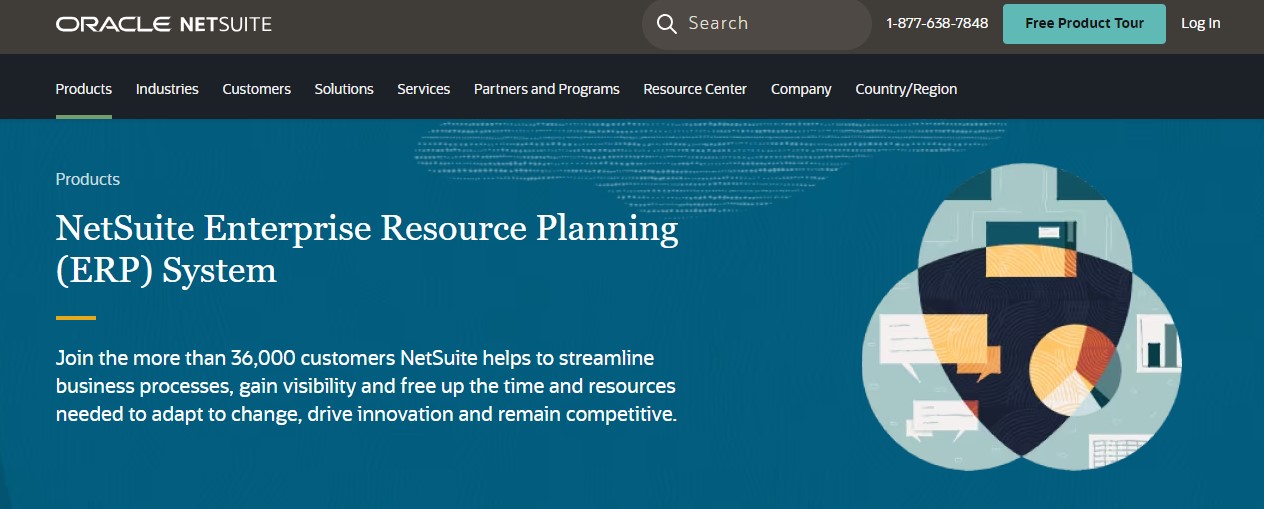 NetSuite ERP is a cloud-based ERP solution that has been trusted by more than 36,000 customers for its control, agility to construct and run businesses flawlessly. The ERP solution promotes meritocracy, accelerates growth, and streamlines business operations.
Supply chain intelligence, flexible payment acceptance, incentive compensation management, integrated process workflow, and gross needs inquiry are some of the product's standout characteristics.
Online stores frequently employ Magento's scalability and flexibility coupled with NetSuite ERP. By integrating your Magento eCommerce store with NetSuite ERP, you'll have access to real-time reports, customer data, and other resources that will help you run your online business more quickly and profitably.

An ideal on-premises, cloud-based ERP solution is Epicor Kinetic. Its primary specialties are offering solutions that increase client response, streamline operations, and cut expenses. Its main characteristics include inventory management, human resources, manufacturing management, financials, sales management, and much more. 
You can integrate Epicor, a cutting-edge ERP program, with Magento to provide you with the flexibility and agility you need to take wise decisions. Its top benefits are to increase conversation rates, optimize operations, and cut expenses.
Read More: Top 5 ERP Systems For Small Businesses
How To Choose The Most Suitable Magento ERP Integration For Your Business
Small and large businesses can both gain benefits from ERP. Employing enterprise resource planning is a smart decision that will benefit your company by saving time and money.
Additionally, integrating the Magento ERP system increases productivity inside your business. You won't have to deal with regular tasks or manage orders by hand. The Magento ERP system will enable customers to receive more specific information about product availability and cost. 
However, there is a wide range of Magento ERP Integrations in the industry. Hence, you may face challenges when finding the most suitable extension for your website. But don't worry, we're here to show you how to choose the right one for your business needs.
Step 1: Consider your business size. Each integration is suitable for a certain business scale. Hence, you ought to choose the appropriate Magento ERP Extension so you can save resources and prepare for scalability.
Step 2: Choose your data types:

Identify all Magento data points that the ERP solution needs to accept and compare the data to the fields in the two systems
Recognize how frequently data transactions occur (real-time, multiple times per day, nightly batch)
Determine the location of the data.

Step 3: Verify the features of the ERP system you want to use and the integration strategy for Magento ERP. Before making a decision, it is advised to evaluate the compatibility. For instance, an ERP system can handle fulfillment operations to process your orders and shipping data. Alternatively, whether you run manufacturing, EDI sales, other wholesale businesses, or offline stores.
How to Integrate ERP Into Magento eCommerce Stores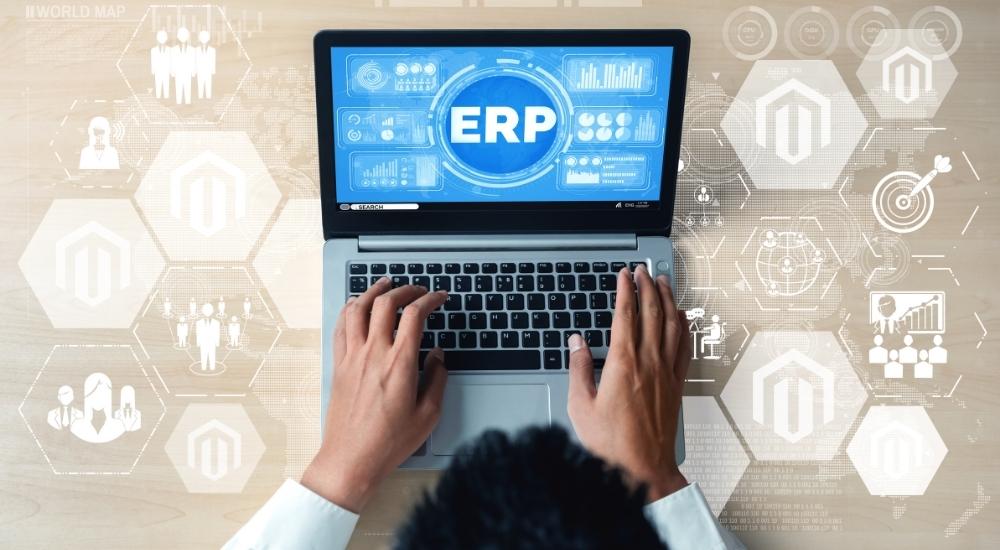 You have a list of good recommendations for Magento ERP Integrations. It's time to specify all the steps to integrate Magento with ERP. The whole process includes three steps:
1. Identify the data setup and order workflow in Magento
You'll need to comprehend the way Magento's order administration system functions to set things up properly. In addition, it explains how to maintain and add products.
Through Magento's attributes, you can manage product data. Other crucial order data that is related to the one that is provided to ERP can be processed using characteristics.
We must comprehend how your data is arranged, or how you would like it to be organized, for the integration to be successful. Data examples include product categories, attribute sets, attributes, and data you must provide to your ERP software.
You must create the process you want to employ after finishing the first stage. The more complex your workflow is, the harder it will be to integrate. Another factor is how your Magento ERP system may interface with other systems, such as POS or PIM.
2. Determine how you will handle your orders
When integrating ERP with Magento, retailers have several configuration options for inventory management. These options enable both the establishment of multiple channels for orders received online as well as the import of orders via a single channel.
3. Make use of the full integration process automation
By ceasing to manually enter orders and distribute tracking numbers, store owners can save time and money. Customers can automate the process of creating picklists using certain ERP functions, which is a little improvement. It will simplify and expedite fulfillment while lowering the need for front-office management.
Final Words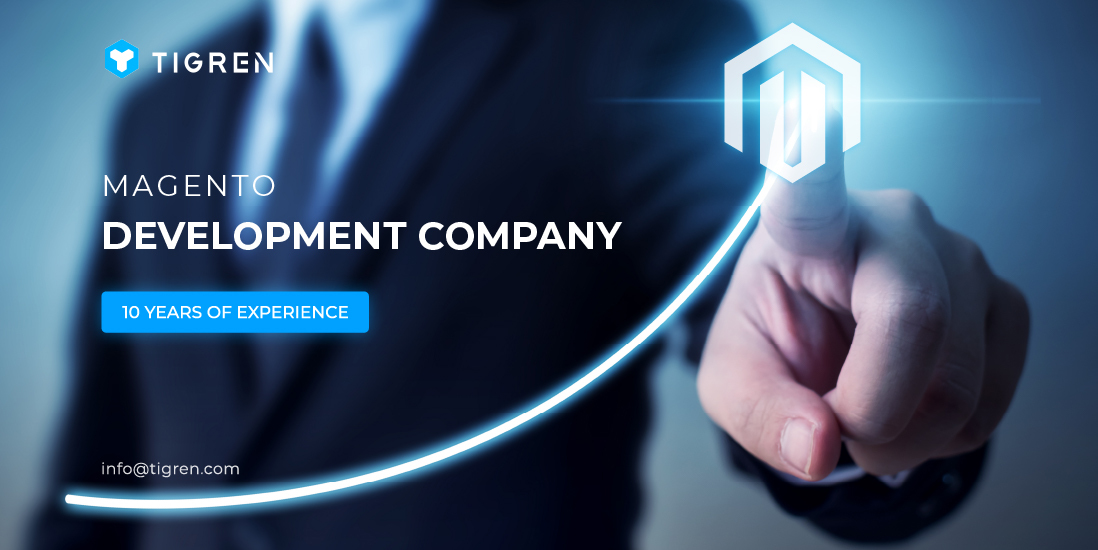 We have provided you with instructions on integrating Magento with ERP in this article. If you can use ERP, it will be an easy task to manage your online stores and business. Then, Magento ERP integration will assist you in boosting sales and revenues, and it will remain popular in the next years.
It is feasible to integrate ERP with Magento, and doing so has numerous advantages for online retailers. However, because implementation will take a lot of time and money, it is important to assess the advantages and disadvantages of the present solution, specify your company's needs, make a list of requirements, and choose reputable providers.
If you are looking for a reliable eCommerce service provider, Tigren will offer you the ideal solution. We are confident that we can offer the best Magento integration solutions. We have had over ten years of operation in the industry with thousands of customers satisfied worldwide. So, if you have any inquiries, get in touch with us to learn more.
Read more: