Along with eCommerce's unstoppable development, Magento has also grown considerably. Many factors affect this development besides eCommerce, but it is impossible not to mention the impact of this company's products, especially Magento Open Source. It is considered today's best free website building platform.
So, what is this service, and is it that good? Read this article for a better understanding!
Magento Open Source Guide: Overall Information
What Is Magento Open Source?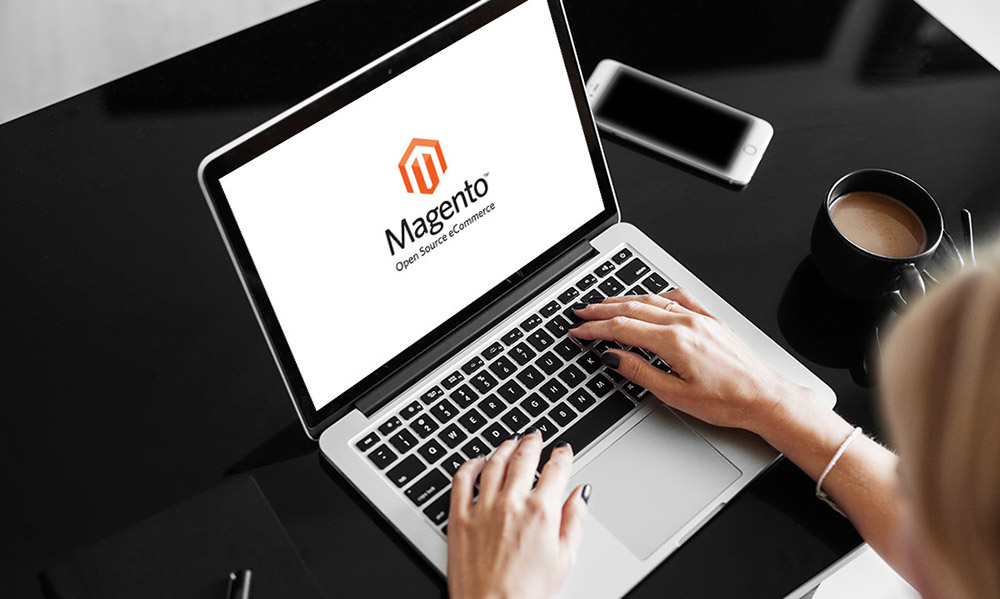 Magento is an open-source platform to build eCommerce websites and web apps. There are three main products: Magento Open Source, Magento Commerce, and Magento Commerce Cloud.
Magento Open Source is a free version, and anyone can use it. However, your eStore will still be integrated with plenty of commercial functions to support your eBusiness.
Examples Of Magento Open Source Websites
Some notable examples are TinyBlessings, Ski&Board, Crown Security Products, Light Online, Sinsation Cosmetics, and Elle Silk. Although they operate in different fields, they all choose Magento to develop perfect UX/UI websites.
And they made a correct choice. With Magento, they have successfully built websites with beautiful design, smooth loading effects, fast speed, and outstanding functions. Their conversion and retention rates have increased dramatically after launching their new eStore.
Why Magento Open Source – 9 Significant Benefits
Open Source – free to use
While Magento Commerce and Magento Cloud Commerce have pretty high prices for its license, ranging from $22,000 annually, Magento Open Source is entirely free.
This is one of the reasons why this version is so popular with businesses. The profit businesses can get back when using it far exceeds the initial capital they have to spend.
In particular, although it is free, users are entirely unrestricted to manipulating Magento. They are not locked into any specific route. In other words, although free-to-use, Magento Open Source has the same quality as some pay-to-use platforms.
High customization
Magento is a flexible platform with open-source code. It gives you the ability to adjust flexibly.
Specifically, you will be able to scale your platform as needed and wants. In other words, you can change formats and create unique branded experiences for your customers.
Besides, Magento also allows outsiders to combine the source code for different purposes, create useful features and adapt well to flexible needs.
Freedom to choose hosting service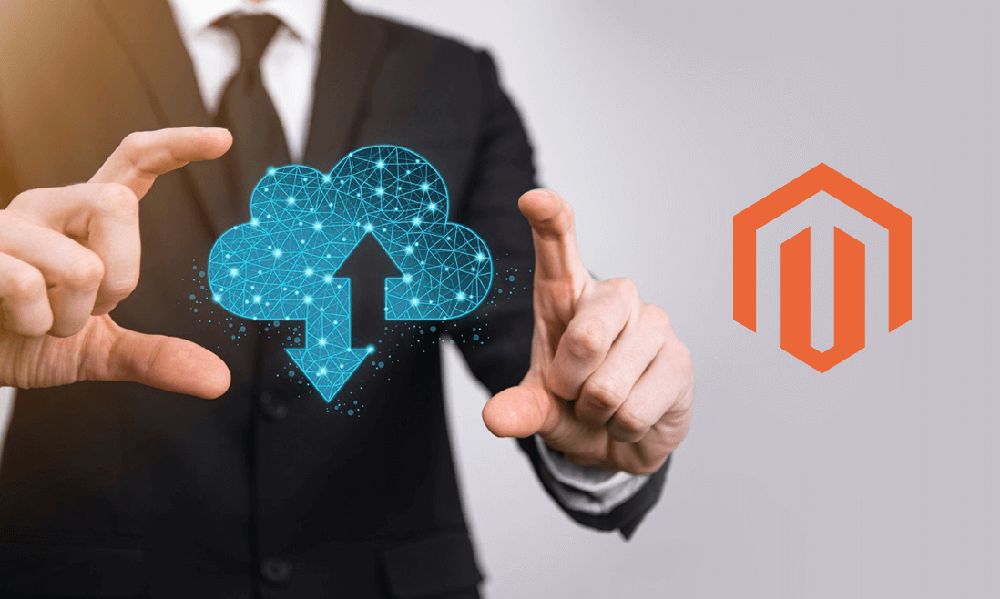 As mentioned above, Magento is an open-source platform. Therefore, it allows retail e-commerce businesses to choose and change the hosting platform freely.
Online merchants will no longer need to spend effort and resources to stick with any particular hosting service. This is great as it solves a significant amount of work and frees businesses from being dependent on third parties.
Features diversity
Contrary to popular belief that open source platforms are less functional, Magento does more than you think.
Using Magento, you have everything you need for an online business. Even Open Source – the free version with the least functional variety can still surprise you because of its features. It contains all the standard features that every business needs:
Website management (CMS function, …)
Manage SEO
Marketing/promotion
Manage categories
Manage orders (invoices, addresses, …)
Variety of themes/extensions
Thanks to the rapid development and platform characteristics, Magento Open Source has a unique advantage in themes or extensions, which other platforms find challenging to compete with.
Magento's themes or extensions range from interface to features to suit all user needs. Thanks to that, businesses can easily choose to design or update more features for their website, creating a deep brand impression for users.
Update often and easily
Thanks to Magento's scalability and customized easiness, it is simple for businesses to upgrade and regularly update their site with this platform.
Moreover, on average, about once every three months, Magento will release a new version with old bugs fixed and new features added. This is great users' care and support of the Magento.
Great community
Magento is currently being used by many people, business owners, and professional developers. Furthermore, it is a fairly liberal platform. Therefore, its community is quite large.
For example, since the free version needs a lot of impact from the users to work perfectly, many Magento users have created functional modules or add-ons that allow you to continue developing new features.
Besides, this will also help you find support easily when problems occur.
Easy to integrate
When starting a business and finding the optimal and user-friendly platforms, it is also crucial for your website to grow later when the number of goods and transactions increases. You can only solve that when you own the most advanced technology eCommerce today.
However, the prerequisite to getting those add-ins is that your website must have easy and seamless integration ability.
Magento completely meets this requirement. It is designed to integrate third-party software & systems (ERP, CRM, marketplaces, …). It is a great advantage since you can customize Magento without strings attached.
Future development potential
The potential of Magento is enormous. Many experts claim it will grow even stronger in the future when it can provide more analytics, advertising, and marketing services serving both B2B and B2C customers globally.
What Can You Develop With Magento Open Source?
Ecommerce website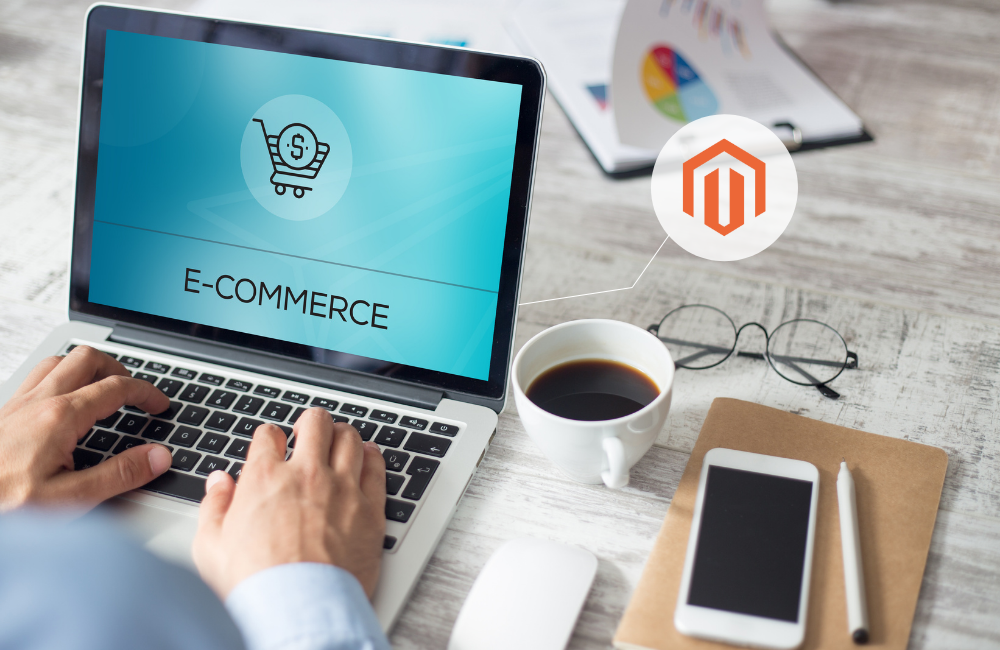 Magento provides many benefits for your eStore, such as high customization, scalability, free to choose hosting service, and the like.
In addition, the features of a website built with Magento Open Source are also very diverse, such as checkout, shipping, payment integration, mobile optimization, and global selling.
Thanks to these advantages, businesses that build their online shop using this Magento version can still compete with big companies' websites.
PWA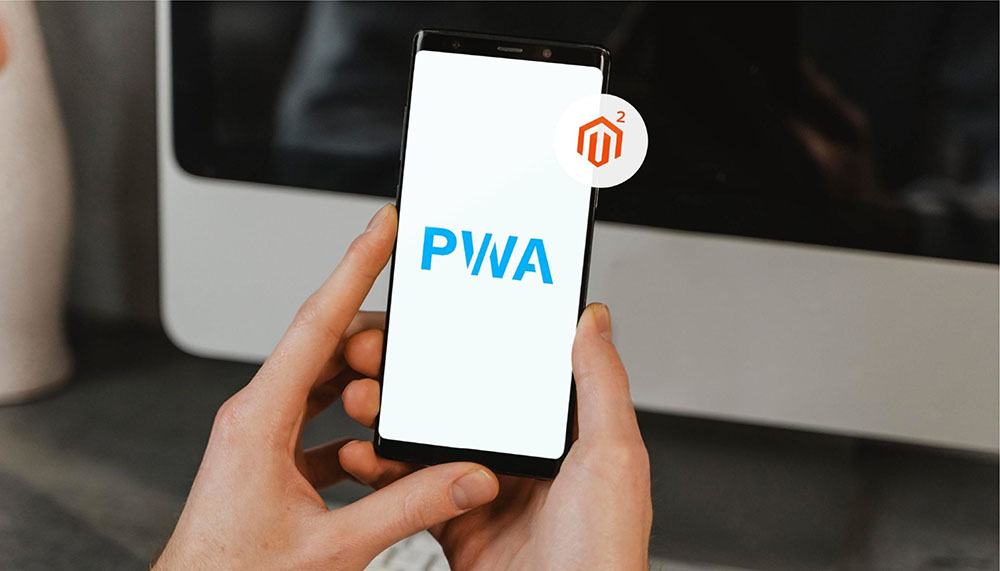 Magento PWA is an upgraded web app. Besides bringing an app-like look and feel to users, it also provides functions like offline mode, add-to-home-screen, and push notifications. The PWA's speed is also incredible. It has an optimized page loading process.
Magento Open Source allows you to develop this app using PWA Studio. This is a toolkit designed specifically for creating Magento PWAs.
This is Magento's official and accessible tool, so if you use PWA Studio to create your PWA, it will constantly be updated automatically and regularly, without causing conflicts.
What Are Companies Suitable For Magento Open Source?
D2C and B2C
B2C and D2C merchants can create storefronts with user-friendly UX/UI and optimized website builders.
On the other hand, Magento Open Source's functions are also highly suitable for taking care of omnichannel customers globally, such as mobile optimization, shipping, payment gateway, international sales, catalog management, etc.
In short, if you are a B2C merchant, Magento's functions are likely to be so many that you will never use them all.
Small-to-medium biz
To build an online store through Magento Open Source, you won't need to spend money on Magento.
The zero-cost solution is a big saver for SMEs since they can allocate their financial resources for other important aspects such as production, packaging, human, etc. Therefore, Magento Open Source is the most reasonable choice.
A Credible Web Development Agency
Magento is a complex platform to use for those without technical knowledge. Therefore, you will have to hire professionals to assist you.
If you are unsure which business can be your reliable companion, consider Tigren.
We have a team of professional website design staff and customer care. They will invest all their efforts and enthusiasm to help you develop your website.
In addition, after ten years of providing online solutions for businesses, we have successfully developed an optimal development process. This will help reduce production time and costs as much as possible.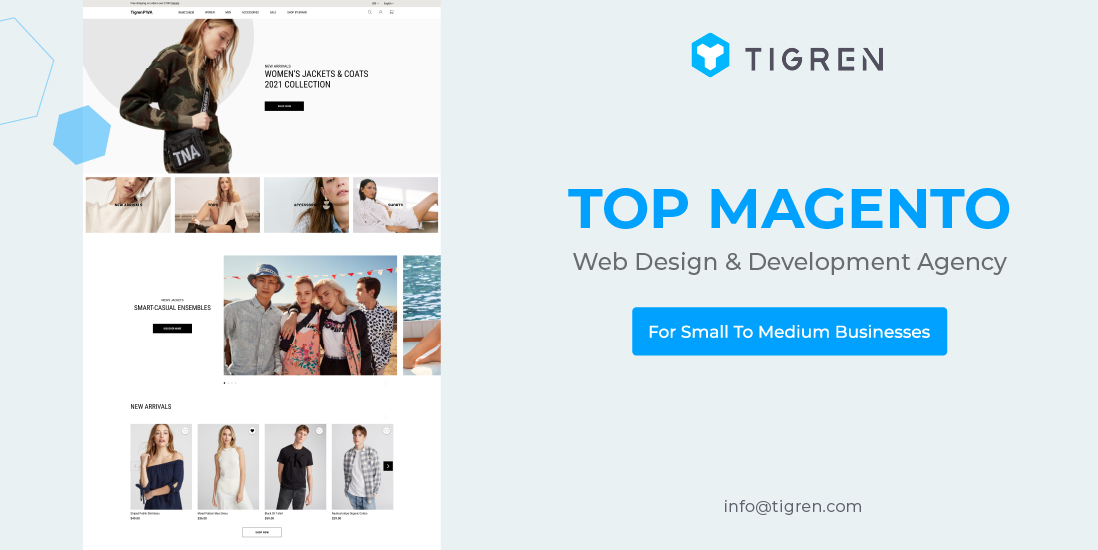 Bottom Line
Magento Open Source is a hot topic that many businesses have paid attention to in recent times. This is not surprising since this is a free but excellent product of Magento. Its support for businesses from small to large is incredible.
However, remember that the platform is not the determining factor in the quality of your eStore, but your development partner. Therefore, try to be careful to find the most suitable agency.