None of us wants to experience an interrupted online transaction. As a user, the very last thing we want to hear about our favorite item just waiting to be bought is it's out of stock. And as an owner, our effort to build up the ideal customer journey all goes to waste before there are no sales.
Online payment failure seems a joke to eCommerce businesses but as a matter of fact, on average, online merchants lose 62% of their customers because they underwent this problem. It's one of the most annoying issues that happen to Magento merchants.
So how can you stop losing profits at the last minute? How can you ensure customers all get what they came for and quickly leave with satisfaction? Have you ever heard about a Magento POS system? How can you take advantage of it? Let's find out all about it in today's article.
What Is A Point Of Sale (POS) System?
The term 'point of sale' refers to the moment and the location where a retail transaction is made, it's a point of purchase. Rear closer into the image of a store's checkout counter and you'll get this simple jargon. It's used to mention two crucial actions for a transaction to complete: customer check-outs and payment processing.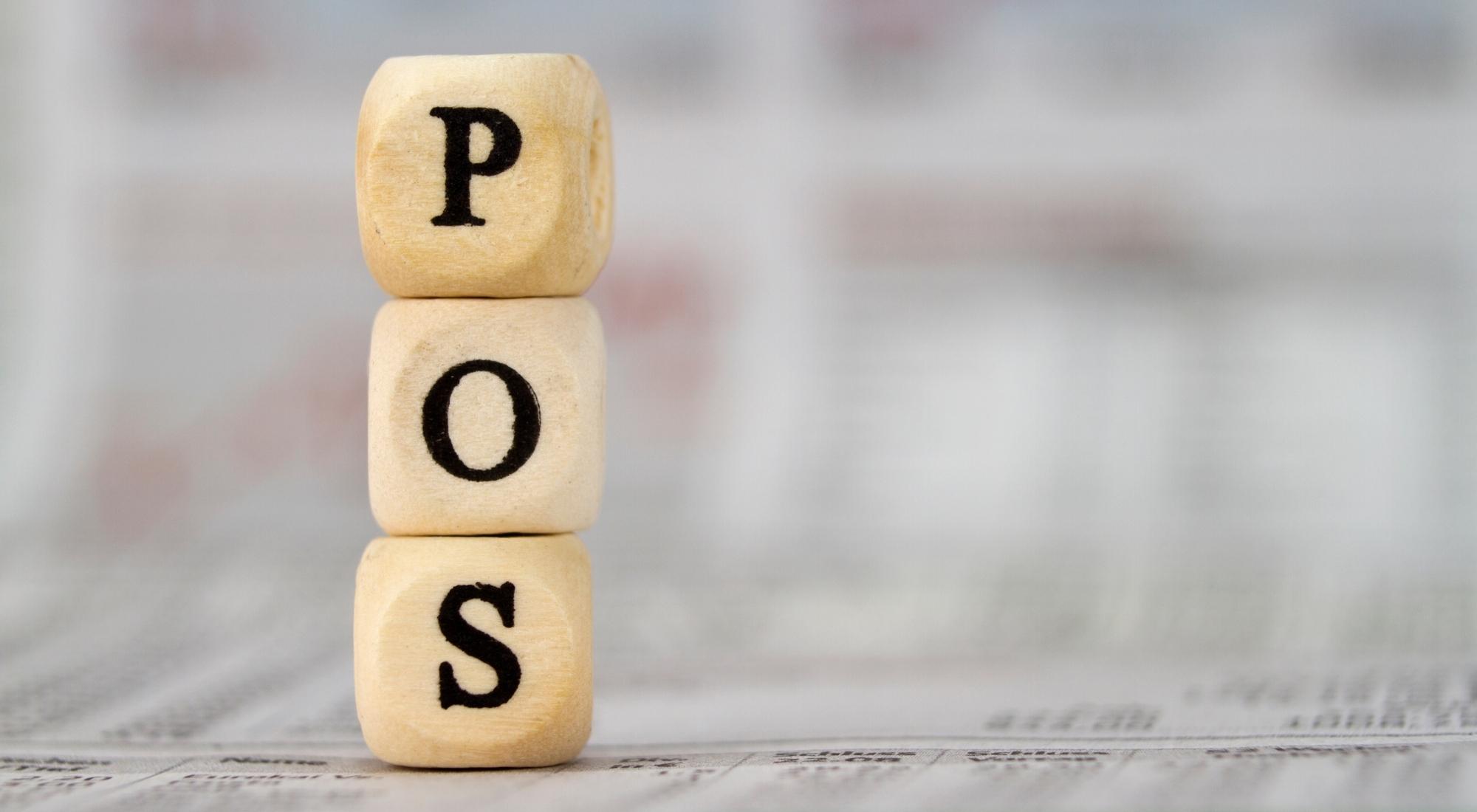 A point of sale tends to illustrate a physical area where customers come to pay. There are a lot of scenarios that can happen at a POS such as a failed sale (dropped, credit sales, etc) or a successful upselling or cross-selling.
A point-of-sale system speaks to both the hardware and software that businesses use to process sales, accept and register payments. Traditional POS systems facilitate sales in person and manually route funds to the owners' bank accounts.
Whereas modern POS systems facilitate sales in eCommerce, they are capable of more and work seamlessly in an accurate and efficient way, from managing inventory, and collecting customer contact details to tracking the performance of previous and current sales, and managing the tasks of salespeople, and more.
With that said, a Magento POS can easily be understood as the point of sale solution intently built for Magento merchants to help them close more deals at a better cost and increase margins.
How Can A POS System Help Your Magento 2 Site?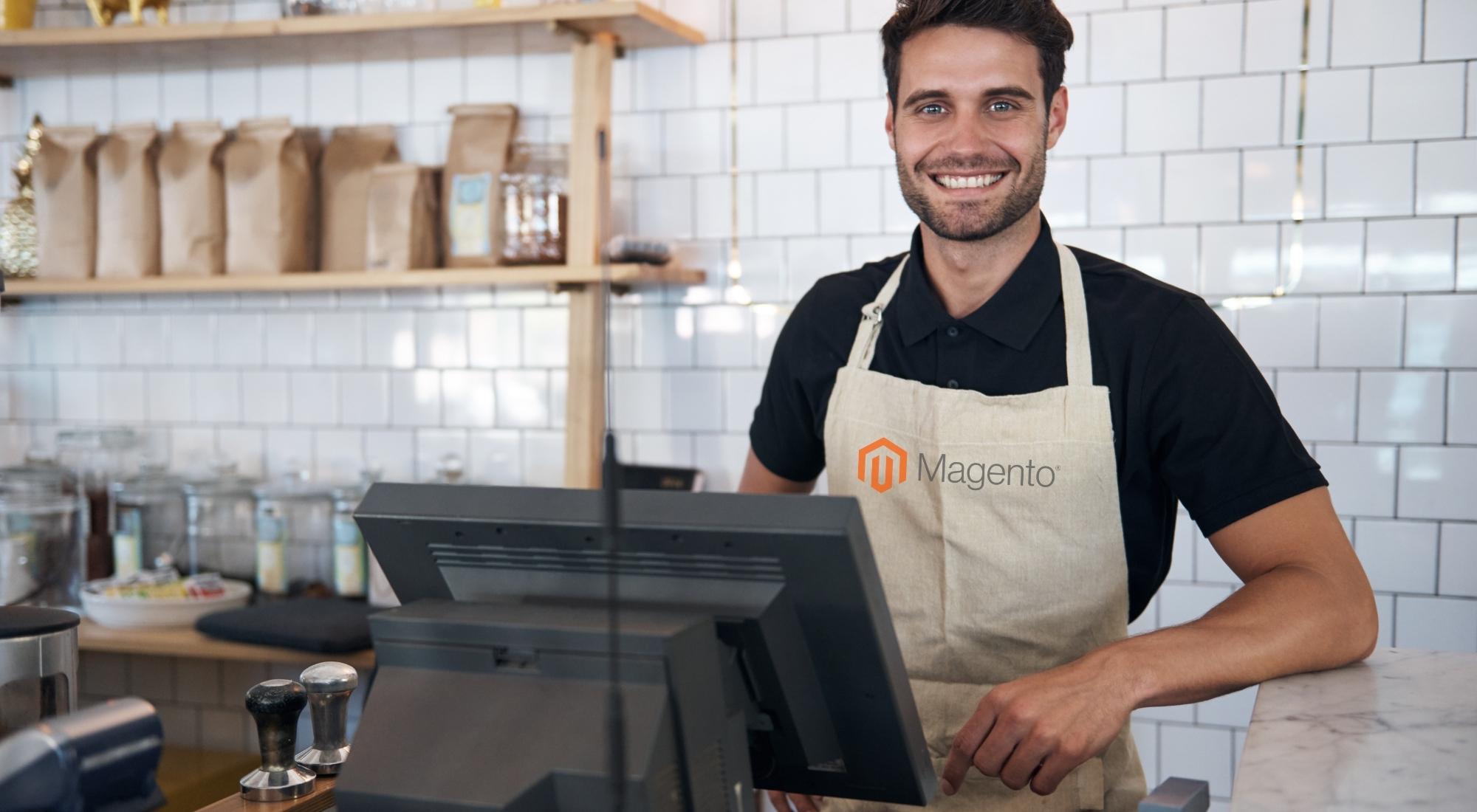 Imagine if you can get rid of the biggest burden in managing inventory, no more disparity in the balance of first and last month, you'll get the accurate quantity and condition of each product or input, at any time you want to give it a quick check.
Many small business owners said they are struggling simply with keeping the day-to-day operations when the volume expands, so much so that there's no time left for imminent strategies brainstorming. Since a suitable POS system appears in their process, things start to get easier and more effective.
The first benefit you'll get with a POS system is automizing and streamlining inventory management with a centralized database. Take control over your lost expenses that go to waste because of inappropriate restocking. With real-time updates, you can make efficient actions to save any error and interruption before losing customers or worse.
Merchants with both online and physical stores to handle will no longer have to manually count and adjust the balance because a POS system of the right kind can also help you smooth out the check-out process with smart scanning and order filling automation. When it's in the high season, nothing saves increasing sales like a good POS system.
A single-source data storage will free you from many trivial tasks, and allow you to create a unique buying journey like buying online but picking up at-store, without the hassle of accepting all kinds of payments at different places.
Some POS systems even go deep into improving your in-store sales. Because the modern POS software tracks transaction data, therefore by providing access to multiple channels, POS can help you send follow-up or reminder emails to save cart abandonment rates. Also, exchanges can be flexibly incentivized with coupons for additional sales when customers input a surplus amount with credit cards.
While retaining customer payment details in one single place, POS systems can use the available data to create an in-depth buyer persona, see all the crucial patterns, and purchase history to design a beneficial strategy to obtain higher returns or customer lifetime value.
All in all, POS systems can accompany Magento businesses in adapting to unpredictable changes and would play a major part when businesses open new stores.
Top 15 Magento 2 POS Extensions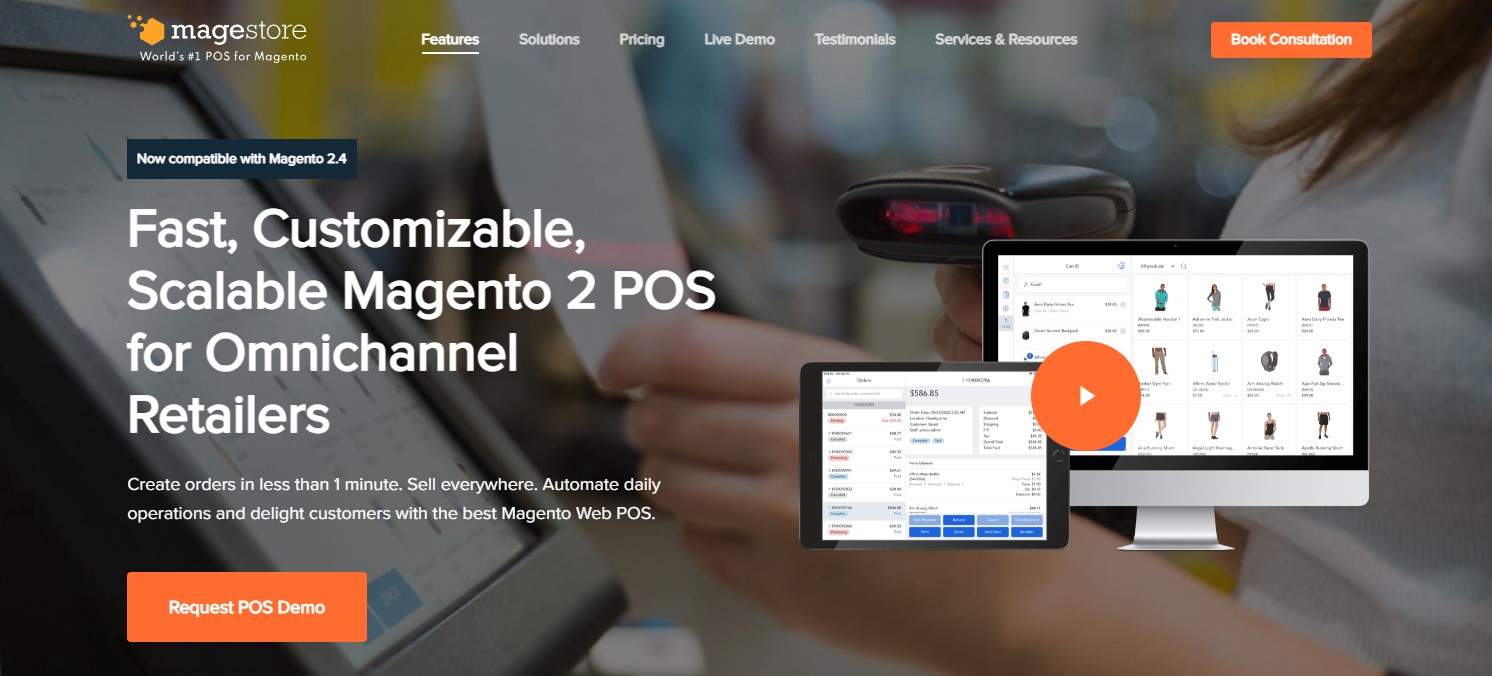 One of the world's top POS systems for Magento belongs to Magestore with two unique matching systems: Magento and Magento-native POS.
Highlights
Multichannel management on one centralized platform
Utilize Magento functionalities and stay close to its standards
Real-time data synchronization
Streamline and automate daily store operation
No extra cost is needed when opening new stores/platforms
Curated user shopping experiences
Make better decisions with real-time and accurate reporting
Completely integrate with Magento Inventory
The first POS system can be integrated with PWA
Pricing
One-time payment
90-day money-back for license guaranteed
Free warranty for the first year

Magento POS system by Connect POS is the perfect point-of-sale solution that receives various prizes and global recognition.
Highlights
Real-time data synchronization with inventory
Barcode scanning
Multiple payment gateways access
Click and collect
Custom POS specifically fit for businesses
Support smart self-checkout with PWA Consumer App
Apply AI for facial recognition and product recommendations
Discount verification at the checkout process
Pricing
A free trial of 14 days is available.
Pay yearly:
Standard plan: $39 per device/month
Advanced plan: $69 per device/month
Premium plan: $89 per device/month
Pay monthly:
Standard plan: $49 per device/month
Advanced plan: $79 per device/month
Premium plan: $99 per device/month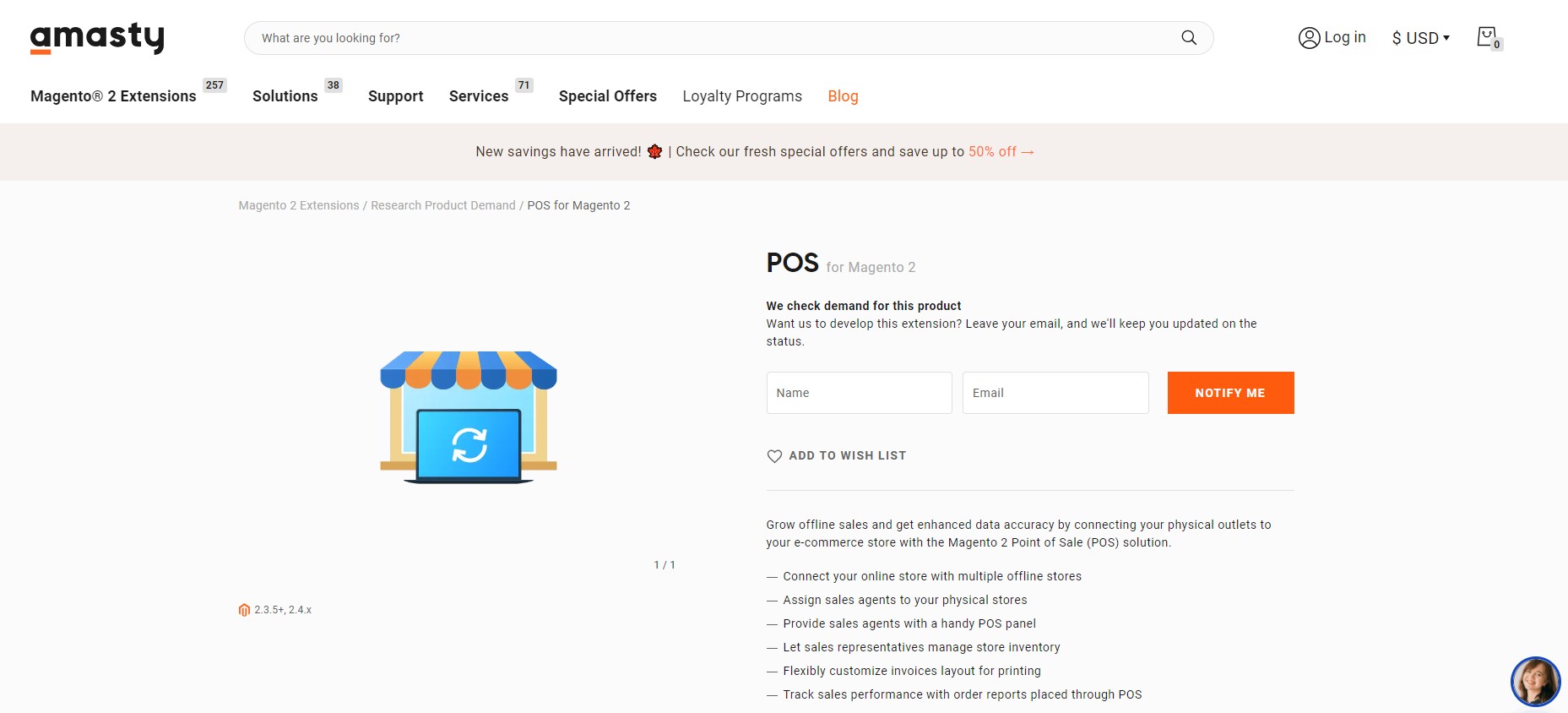 Amasty POS solution built for Magento 2 is here to help you fix issues with mismatching or lack of imminent data between online and physical stores.
Highlights
Barcode scanning for products or product attributes
Different payment methods
Connect POS system with cash drawer
Apply coupons, gift cards, or discounts at the checkout
Sync unlimited offline stores with one online store
Multiple users profiles with detailed in-depth reporting
Make changes to invoices layout before printing
Track sales performance with order reports available
Pricing
Bill is $299 for the first year, then it's $185/ year, with product updates and support for 12 months.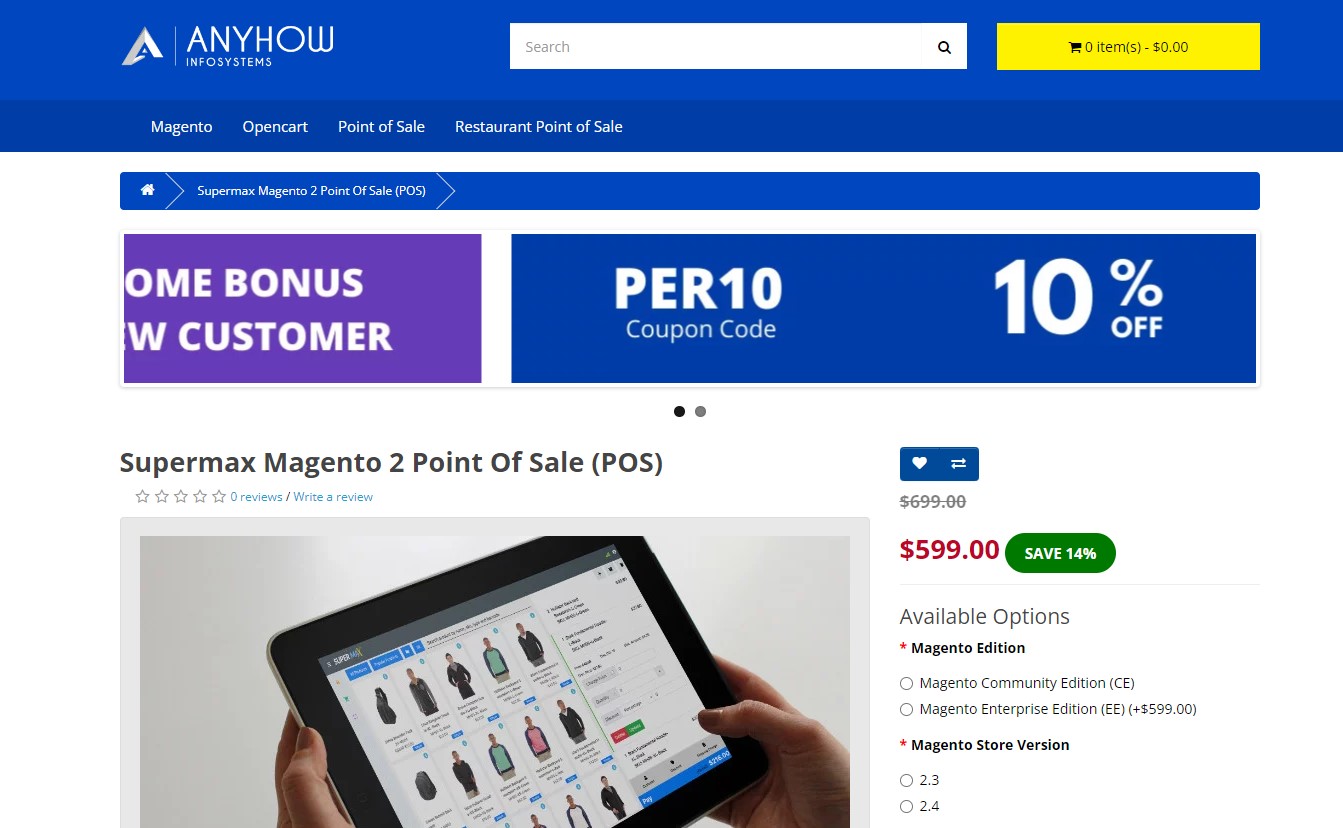 At the Admin Panel, you can create unlimited outlets and assign each cashier and inventory source for each outlet. Add the items with the necessary info to the POS Terminal cart to complete the order.
Highlights
Support a multi-language and multi-currency site with RTL.
Responsive design across various devices.
Separate login panel for the POS terminal.
Support Magento default product types
Support Outlet Management, Cashier Management, Receipt Management, and Register & Cash Management
Support barcode screening for the product with a product ID or SKU.
Available for offline usage and automatic syncing after Internet access is back
Pricing
$699 for Community edition, for Enterprise Edition: +$599
Installation service starts at $49. Free 3 months of technical support
15 months of extended support (One year + Extra 3 Months): +$499
27 months of extended support (Two years + Extra 3 Months): +$799
39 months of extended support (Three years + Extra 3 Months): +$999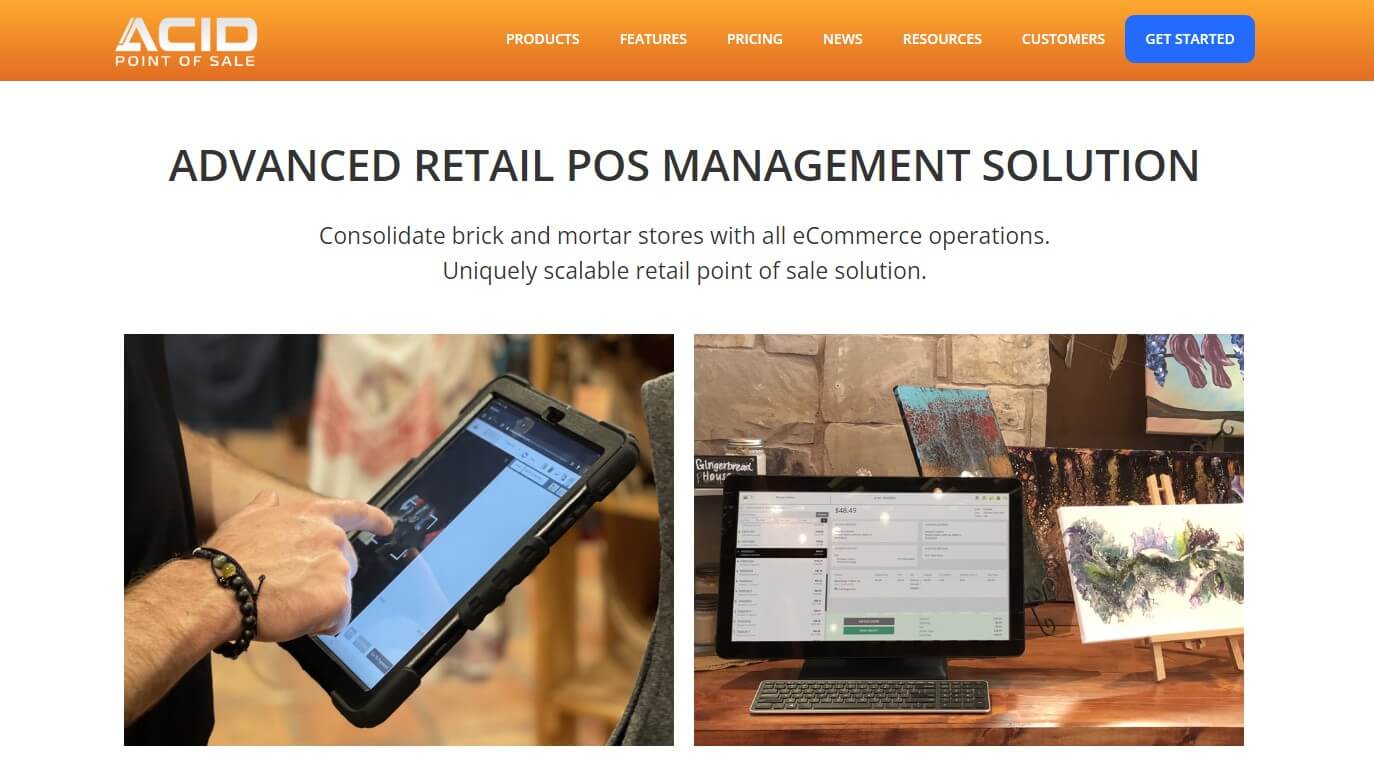 Acid POS gives you total granular inventory control over suppliers and orders management, inventory tracking, out-of-stock and inventory valuation calculation.
Highlights
Built for an ultra-fast checkout process
Real-time syncing for accurate inventory and sales management
Sales transactions can proceed with an ACID portable tablet
Support both online and in-store payments
Support various payment plans like refunds, returns, exchanges, voids
Accept all popular credit cards with no extra fees
Pricing
Different pricing options for different plans serve each type of retail store. Bill $299 for the first year, then it's $185/ year, with support for 12 months.
Startups and small retail stores:
1 register for 1 store location
Support up to $20K monthly sales
Single medium retail stores or multi-stores:
Support multiple registers
Unlimited sales
Retail enterprise (custom or franchise):
ERP system connectors + API syncing
Customized eCommerce solutions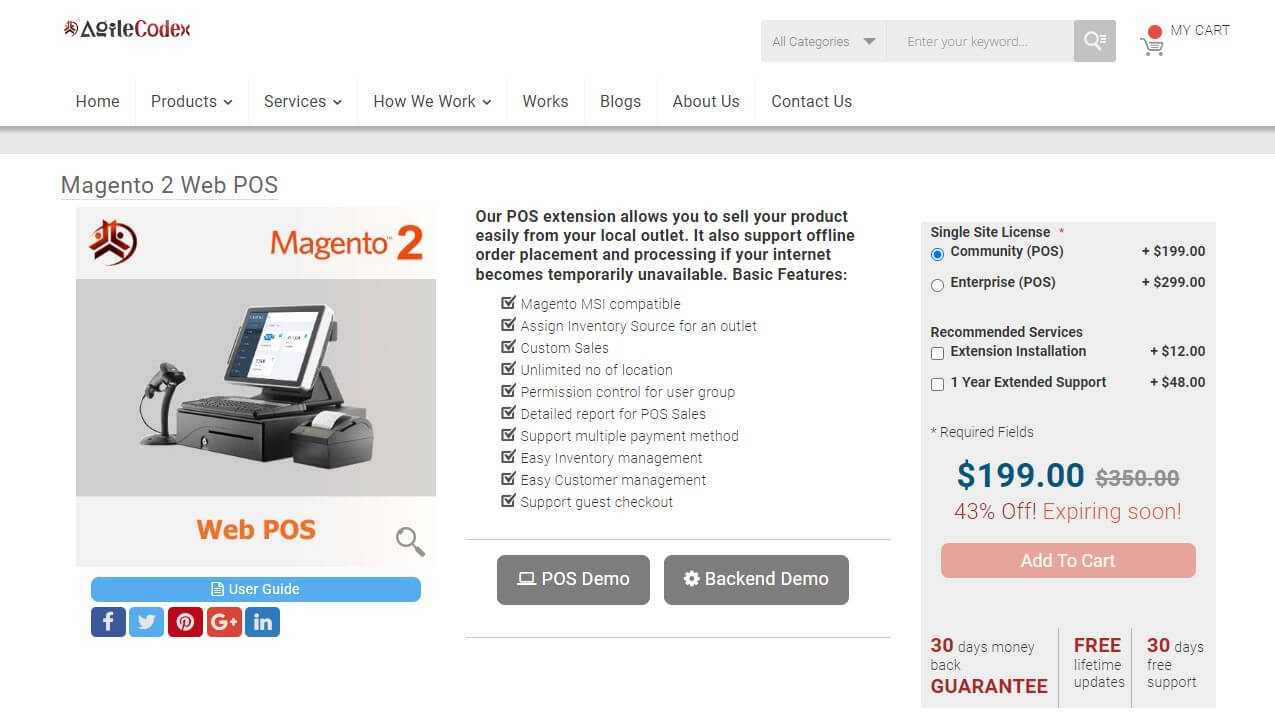 AgileCodex Magento 2 POS extension's offline order management will help you continue making more sales, and put the uncompleted transactions on hold.
Highlights
Compatible with the Magento MSI features in the admin panel to create multiple sources.
Each outlet's stock is designed to sync with a separate source of inventory
Unlimited user profiles to create and assign
Detailed report for POS Sales
Advance Customer Management just by searching their name, email, contact, and more
Support guest checkout
Support various payment methods like cash, debit, or credit card, etc.
Easily manage your inventory from the product page
Pricing
Free lifetime updates
30 days of free support
30 days money back guarantee

Overview
The PayPal POS Extension by IWD Agency is driven by a single powerful idea to help you manage your Magento store's sales performance from anywhere, at any time. With 3 simple requirements to work, a Magento 2 Store, a PayPal account, and an iOS device equipped with their PayPal POS iOS app. Reduce the risks of online fraud and stay extra secure with the data encryption and anti-fraud technology guaranteed by PayPal.
Highlighting Features
Built For Magento Stores & iOS Devices
Synchronizes various input types with your Magento Store
Search products by name & SKU
Support a custom delivery method built for the POS system
Secure Login with a 4-digit code access
Support Online & Offline payments
Adopt your existing catalog structure & information for ease of usage
QR Code payment is available
Pricing Strategy
IWD's PayPal POS System is free of usage. Free installation service. For advanced support, contact them directly.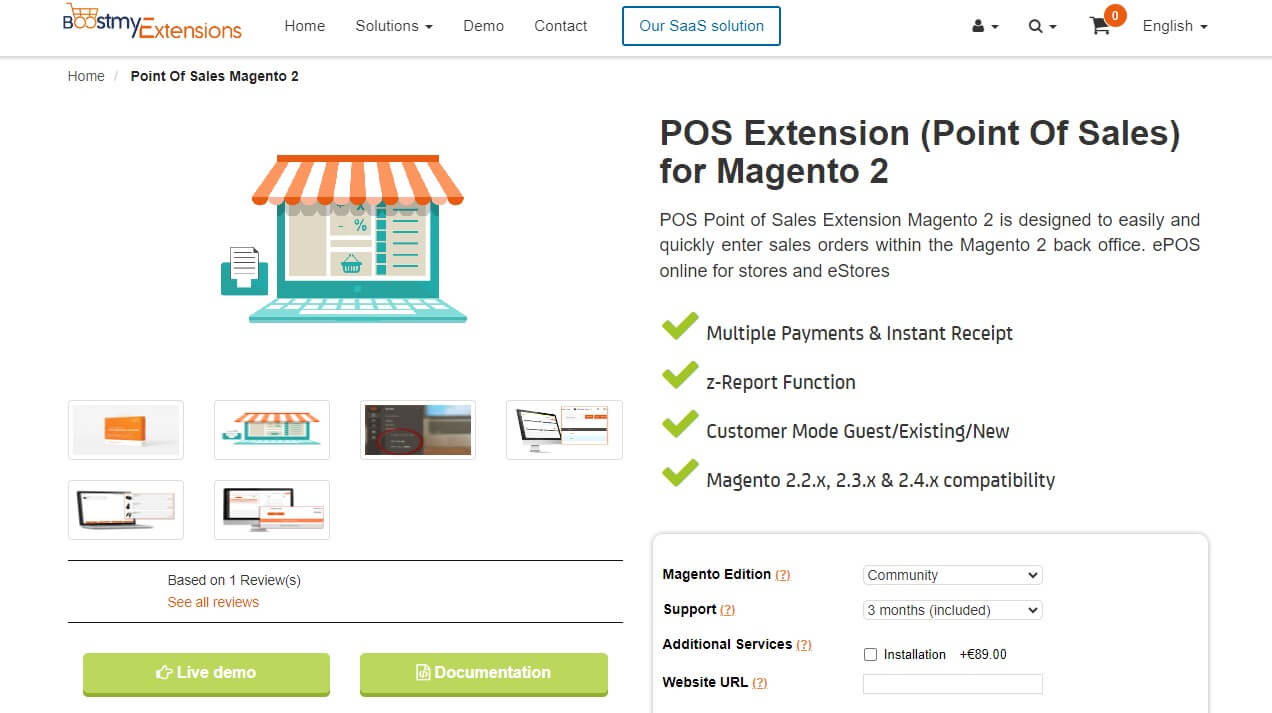 Boost My Shop brings you the worry-free solution of POS to enable you to manage your Magento stores' inventory, orders, and sales reports with ease. Via an intuitive and easy-to-use touch-screen interface added to your Magento backend, you can access, and check data with tracking info at any time, smoothly.
Highlights
Barcode scanner for products fillings and order tracking
Different payment options, including coupon codes and custom pricing
Allow making new orders as either guest, existing, or new customer
Real-time synchronization
In-depth sales reports
Enable online orders, store pick-up
Generate receipt/bill and print (with thermal printers compatibility) with automation
Apply different prices based on certain customer groups
Pricing
Bill at €495
Installation service starts at €89
Free 3 months of support. To get extended support in 6 months, pay for extra services of $69.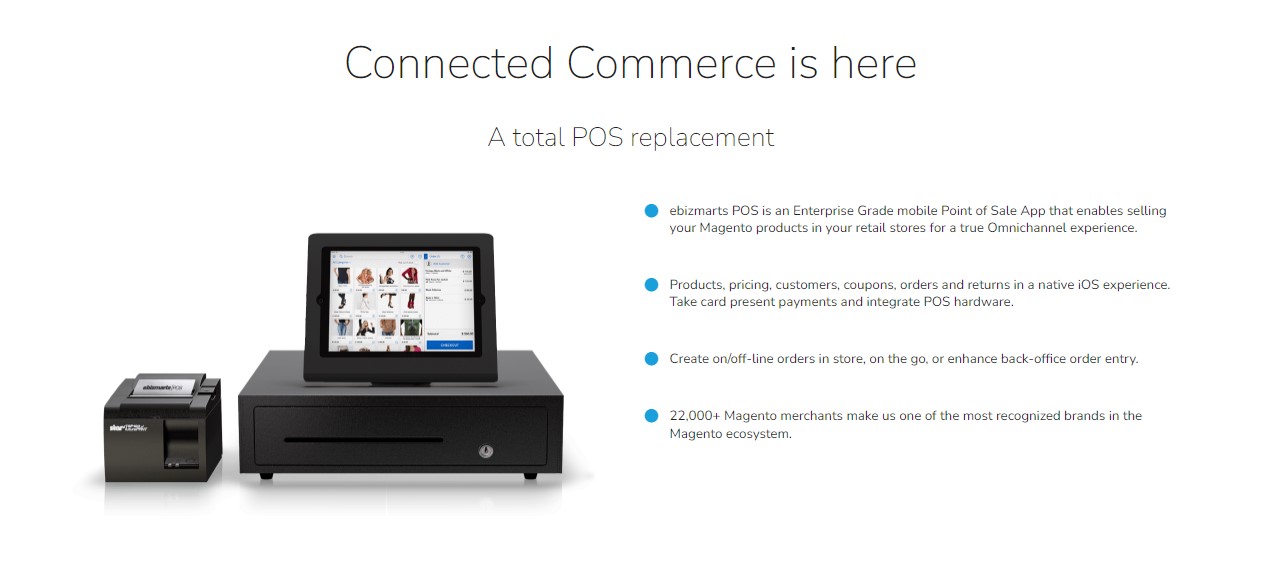 Magento POS system by Ebizmarts made with a mobile app is here to take your payments, barcode scanners, cash drawers, and ticket printers to another level with automatic data synchronization. Create orders with or without Internet at ease, and enhance back-office order entry with their philosophy of providing phenomenal support.
Highlighting Features
Full Magento data synchronization
Various payment plans like pick and carry, click and collect, etc
Multiple payment methods are accepted (swipe, chip & pin, and cash)
Support order in-store, ship from warehouse/ ship to store
Configurable products under various criteria as needed
Provide compatible MSI to Magento
Support gift card options and customer loyalty programs
Create omnichannel wishlists and shopping carts
Support printer, Cash Drawer, Scanner integrations
Support card presents chip & pin integrations
Pricing
The Enterprise plan starts at $350, with additional device keys at $99 per month per key.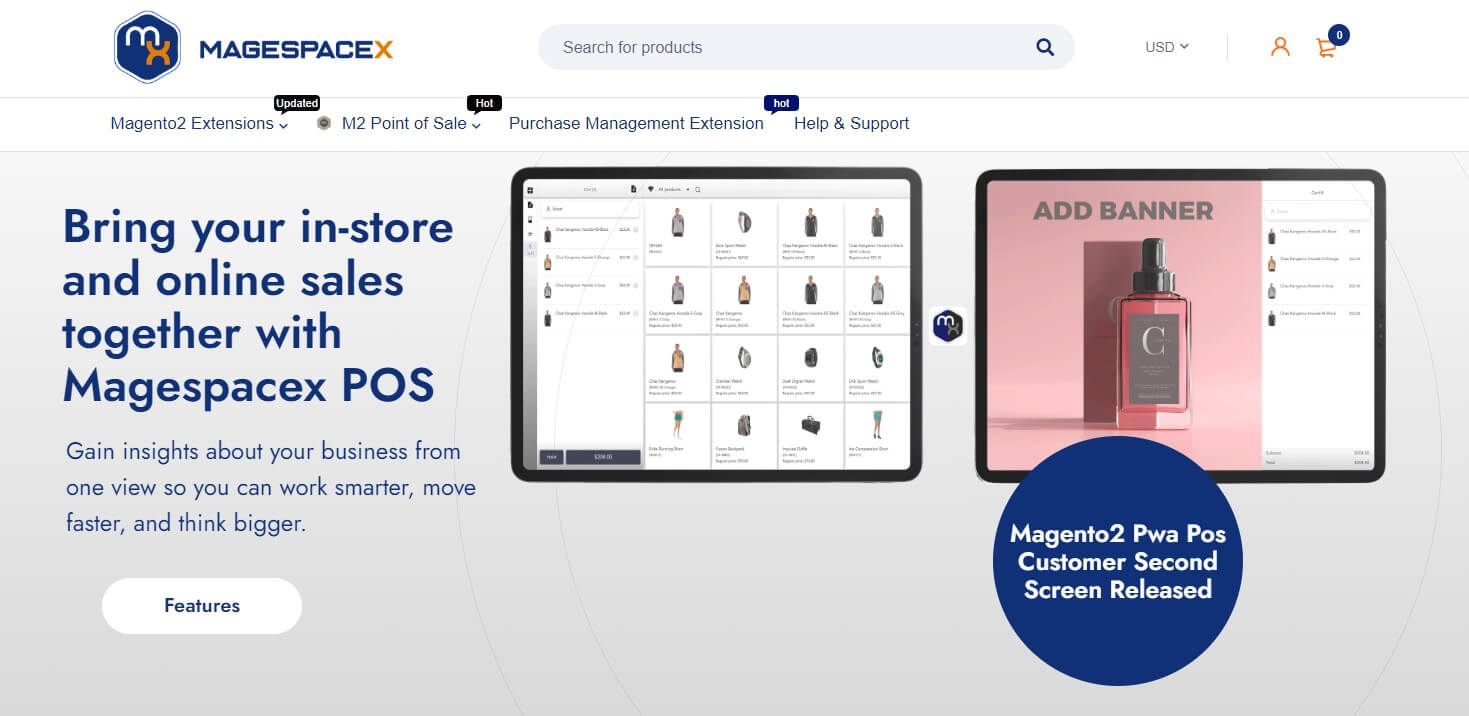 Make sales growth an easy and effective task with the Magespacex Magento 2 POS app. Smoothly uploading products and processing orders with ease as all products are neatly placed by category and symbolized with thumbnails for visualization. Offline mode to put unfinished order tasks on hold is another noticeable feature of this POS system.
Highlights
Real-time inventory synchronization and reports
Support reward points & gift cards for loyalty programs
In-depth sales reports with any real-time data
Allow backorder in store
Unlimited user profile and used devices
Support various payment plans such as buy at store, home delivery
Quick and easy product search with barcode scanning
Custom staff permissions are available
Pricing
Contact Magespacex for a custom quote, with the 30-day refund policy.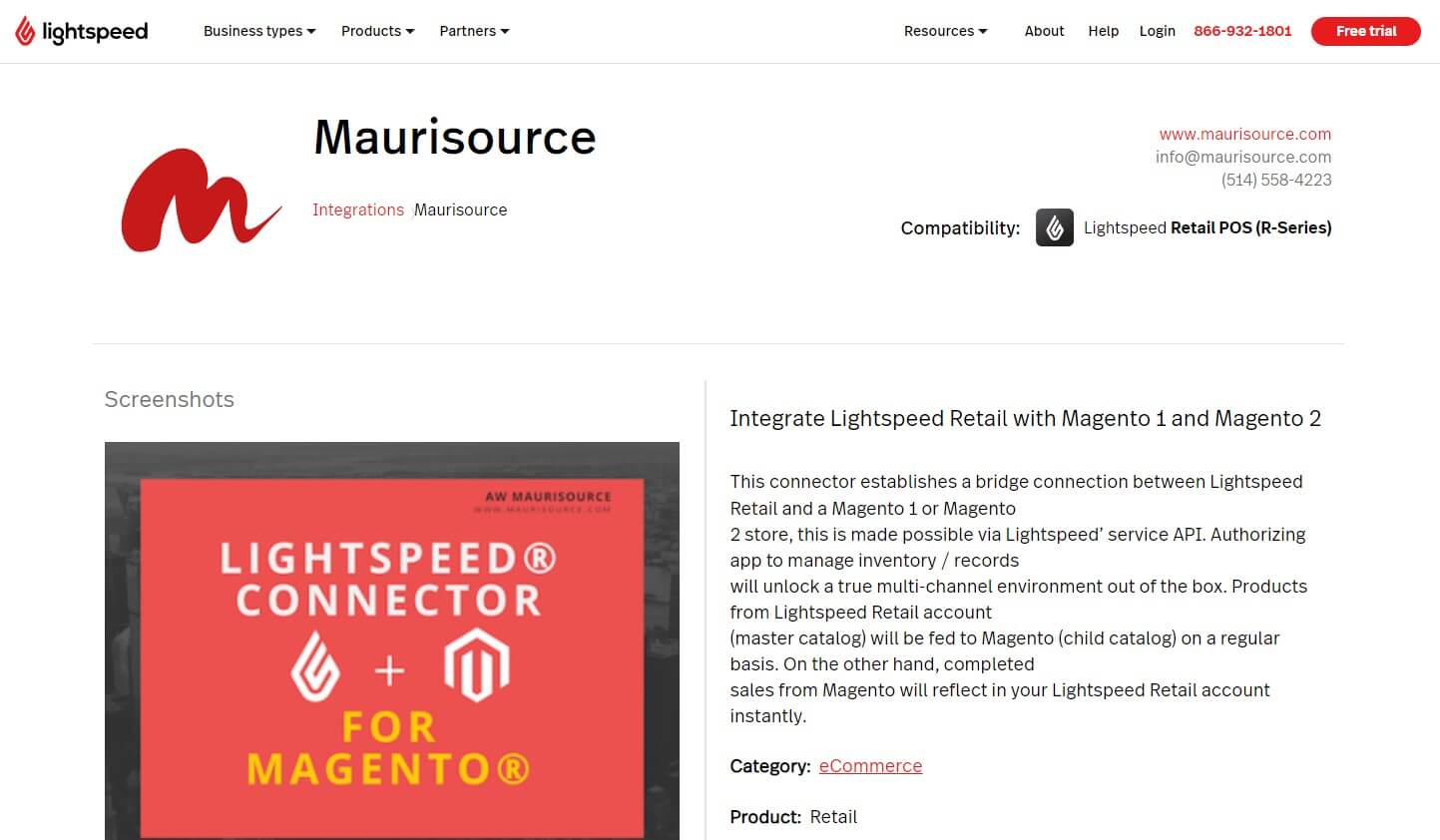 Lightspeed Retail POS system for Magento is the cloud-based point of sale offering you an effective way to manage in-store inventory and intuitive order processing. This solution brings up an out-of-the-box connection bridging the Lightspeed Retail account (act as the master catalog) via Lightspeed's service API to Magento (child catalog) that will help you improve the accuracy of your stock levels.
Highlights
Lightspeed centralized interface and reduced administration actions in Magento
Unlimited data syncing to catalog, stock levels, categories, product images
Real-time bi-directional syncing to live stocking
Allow selecting to sync with which Lightspeed store inventory
Allow using the Lightspeed Vendors field as Brands attributes in Magento
Pricing
$525 with Installation service starting at $99
1 year of free extension updates
No recurring costs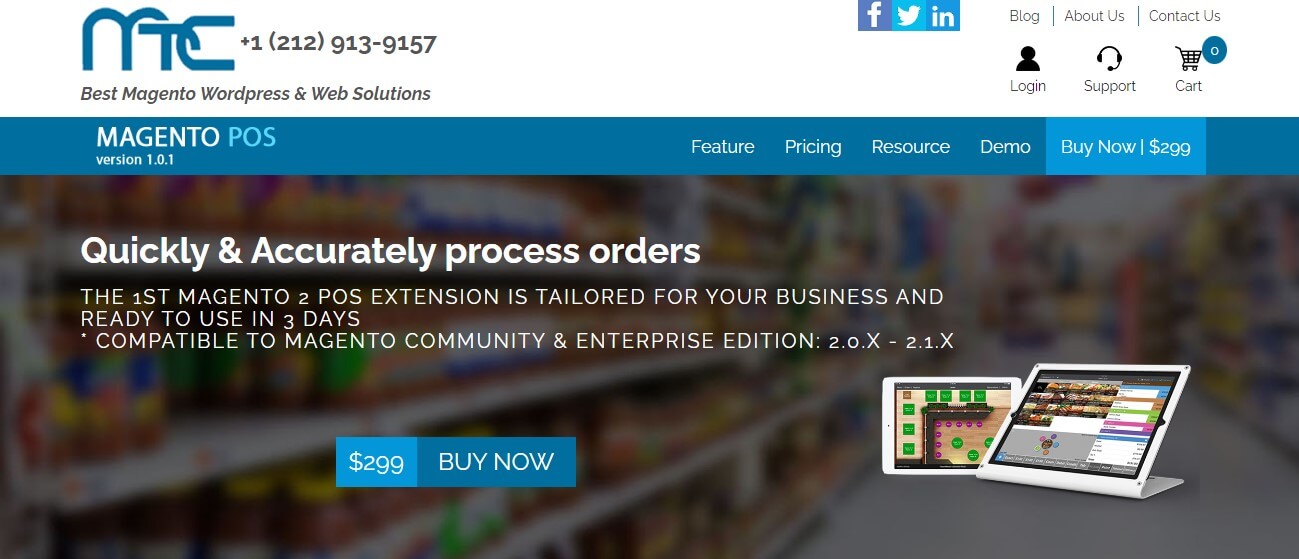 The very first tailored Magento 2 POS extension by Mosaic Tech Consult on offer at a reasonable might be just what you need. This POS comes with seamless integration offers with native Magento extensions like Inventory Management, and the Reward/ Loyalty Programs.
Highlights
Barcode scanning for products added to carts
Give errors and signs about out-of-stock products to customers
Synchronize sales and transactions data into one place
Allow unfinished transactions to be put on hold for later updates
Offline mode available for POS order
Multiple offline and online payment methods
Fully compatible with Magento 2 Reward Points, Gift Card, Store Credit
Advanced on-site and in-store order tracking management
Pricing
Billing at $299, ready to use in 3 days.

One noticeable benefit of the Magento 2 POS extension by Wyomind is to importing each and every address of any of your local stores on your Google Places account and thus making it way easier for you to be seen and found.
Highlights
Unlimited number of stores
Show directions to all your stores from any location
Responsive interface and easy configuration to the POS system
Allow each specific page created for each point of sales
Personalize the display of your stores with CSS code
Import all your store data into Magento using a CSV file
Pricing
Billing starts at €145.

The Magento 2 Point Of Sale extension from Webkul is a full web-based POS solution for handling brick-and-mortar stores and other retail outlets alongside the presence on Magento.
Highlights
A no-frills, to-the-point, and snappy checkout process
Real-time data synchronization
Support online and offline POS mode
The interrupted or uncompleted cart can be placed on hold for future processing.
Work in duo with popular hardware like barcode scanner, cash drawer, and receipt printer
Discount and coupon verification at the checkout process
Pricing
Bill at $249, one-time payment, with Installation service +$39.80
Available for Enterprise Edition and Enterprise Cloud Edition: +$199
30-day refund
What Makes A Good Point Of Sale (POS) System?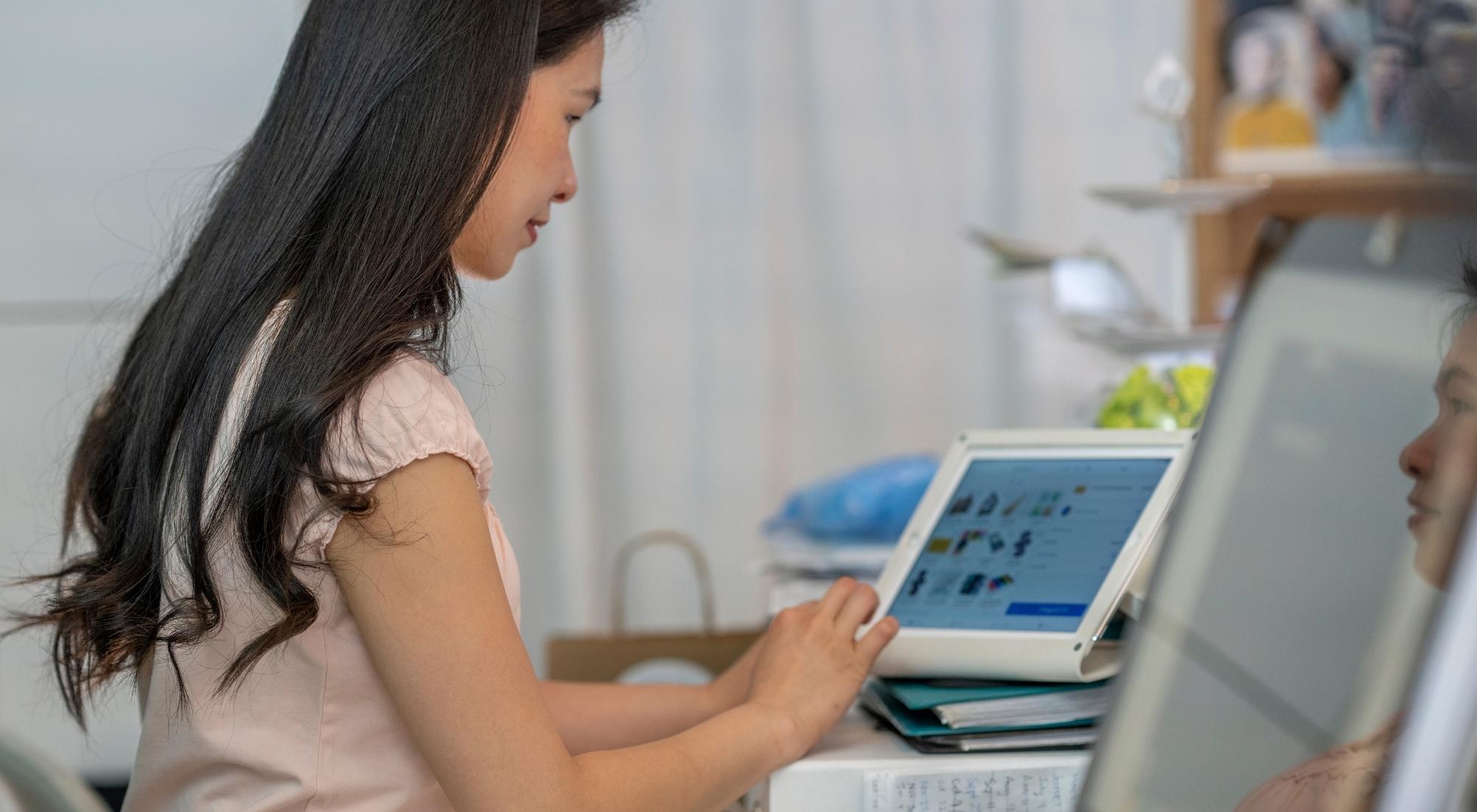 For Business Owners To Use
First of all, your ideal POS system should have an easy-to-use, intuitive, and clear dashboard for you to read and take action based on the real-time data of inventory, uncompleted sales, or the remaining cash. Everything must be organized and nearby to pull out at once.
A good POS system would be the best one to assist you with the whole transaction process from start to finish, but shouldn't overwhelm you with fluff and unnecessary features. If it looks nice and inspiring but lacks or fills too many things and can't help you get the job done, then it's not going to work.
However, a decent one to invest even for a short time period should be able to generate detailed sales reports for you by taking all inputs it has into account: total cost of the items sold, the results of the average one-hour work of your employee, net profit, gross margin, and so on.
At the very least, you could get a snapshot of the sales performance of your product and employees via charts, graphs, and color illustrations, in order to help you make any kind of decision at the right moment. Because sometimes, protocols can be seen like red tape, and you could lose a potential advocator, a volunteer promoter.
For Business Owners To Create Effect
Other than the core functions that a POS would promise you like real-time data synchronization and automating the checkout process, here are some useful features that you should consider including to have.
This is the convenient and hassle-free experience that modern shoppers would expect. Instead of staying in line at your store, they could order takeaways in other stores or head online to shop and receive their needs delivered to their doorstep.
If you're lucky to have a business that often serves more than one customer at a time, you should think of having a mobile POS to accelerate the checkout process. Make the POS terminal comes to your customers and lose the stress off your employee's shoulder in high times for better accuracy and effectiveness.
Integrated payment processing and various payment options
Because it's either too expensive or too difficult to manage cash flow for a long time if you get the direct contract from all credit cards. You'd like to pay the same low rate and be able to offer payments from all the popular credit cards to boost sales and increase profits.
Sometimes things at the workplace can go so wrong so fast, the whole diverse environment can be complicated. So your POS system should have a backup for you, a separate sales conductor runs parallelly that only the owner has the access to.
Apart from that, pay attention to the number of staff accounts that you can create. You'd like to have the scheduled tasks for each person on the POS system so you can view the report on their performance.
Flexible order fulfillment options 
Today, businesses have more opportunities to approach their dream customers, at their local stores or through different channels. And in exchange for that benefit, customers should have the flexibility to shop however they wish. What's important is you maintain a meaningful touchpoint with your customers, by offering them their value and not yours.
Highly demanding delivery options such as click and collect, order and receive at the doorstep, or curbside pickup will easily help you boost sales, and build customer satisfaction and brand loyalty. So choose a POS system that aligns with your business strategy.
Multichannel inventory management and multi-store management
There's a great possibility that the right POS system can help your business grow faster, but when you actually get to open another store or open a new potential channel, only to find out that the current POS software can't help you manage the inventory of the new store?
Effectively managing inventory across all stores is critical to keeping the business going strong. So choose a POS system that provides an automatic centralized system for multi-channel and multi-store. You won't want to learn how to use and master another POS system.
Customer relationship management
Your POS system records what the customers bought, where and when they bought it, along with their purchase amount. But if you can have it to record who bought it, and treat your customers more than just numbers, then it will be the very input fuelling your customer relationship strategy and building long-lasting connections.
It would be a disaster if your point of sale goes down when you rely entirely on it. So make sure your POS software comes with a failproof solution in needed times. It should be around-the-clock free customer support via various lines like email, chat, or phone.
How To Choose The Best Point Of Sale (POS) System For Your Magento Business?
Understand What Your Business Would Need In A POS System
Today's POS systems can help you handle many aspects of your business, which are: invoicing, inventory, reporting, and even accounting. So what current software are you using? Do you need a more specialized service in accounting or inventory? How will the operational cost plan work?
Because there's nothing that comes in handy as an automatic centralized system, you would need only the features that matter, and the critical data to make use of. More technology to help you better keep track of events, not complicating your heads and limiting your sales.
It's best that you can talk to an expert in the POS systems, reach out to your network, or take a free consultation. If you know what you're looking for and they don't have it, then there is nothing salespeople can talk you out of.
Look Out For Proof
Read through several trustworthy review sites, and see the real feedback, ratings, and thoughts from previous clients. There are many articles from industry experts giving their opinions and fair judgment over one POS system to another.
Next, you can dive deeper into looking at case studies, going through their journey from issues to the outcome as if you were in their place, and carefully considering what you'd do. Many POS software providers publish their own projects as well, providing insights into how their POS service helps other businesses towards their goals.
Try Out The Demos
It's easier to find out the best fit if you should have used the trial version earlier. Trying out the POS on your specific needs and issues can quickly and honestly give you a better sense of judgment. It's important that you know how to use all the features, and test the quality of driving more efficient customer service.
Words sometimes are just opinions, while many say this POS system is easy to use and that POS system looks bad but has everything for you, if you don't feel the same, it's just for you. It's the mistake and misunderstanding of the providers to offer what real businesses actually want.
Wrapping Up
With each Magento store being a unique case on its own, merchants should match their needs and budgets to what a POS system provides and the benefits it brings back to choose the most suitable one.
We hope this article has given you a comprehensive view of what a POS system can do for a retail business like your Magento store and all the top Magento POS systems available out there.
We are Tigren, a full-service Magento agency based in Vietnam with over 10 years of experience. If you need help with your POS system development, our experts can help!