When it comes to marketing for Magento stores, Magento SEO is a hot topic. This digital marketing strategy can bring considerable revenue and profit for most Magento merchants.
However, it requires entrepreneurs to have a sufficient understanding of search engines, websites, and the like to apply every SEO technique to their business model successfully.
If you are also facing the same problem, don't worry, this article will summarize all the information you need to know about Magento SEO. You'll learn all the concepts, SEO process, pro tips, some SEO extensions, and reliable SEO agencies.
An Overview Of Magento SEO
What is Magento SEO?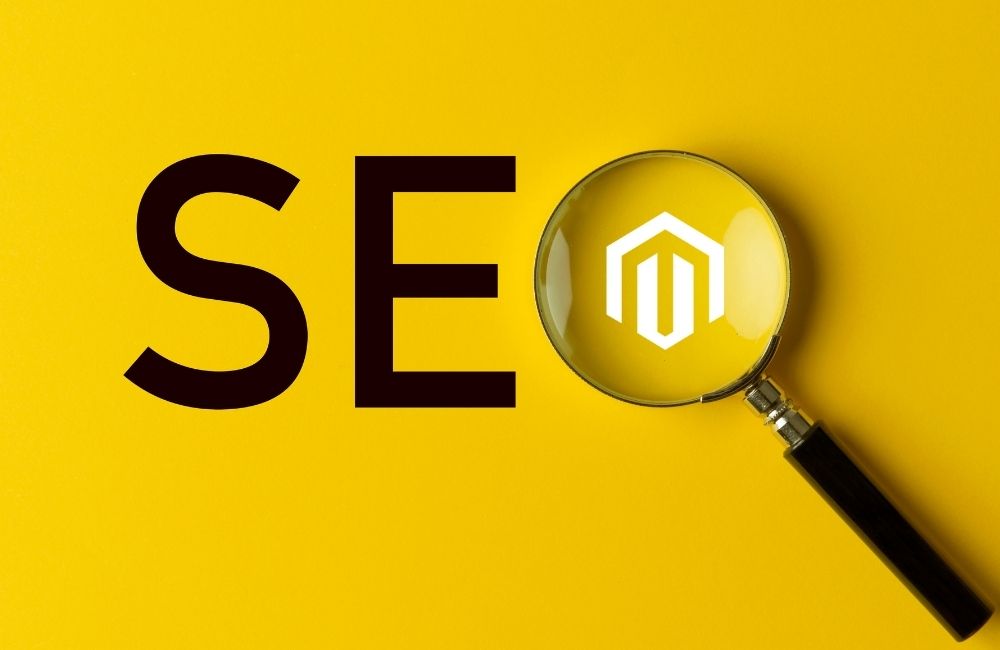 Magento SEO stands for Magento Search Engine Optimization. This is a digital marketing process and technique to increase organic traffic for Magento websites. The final goal is for the eStore to be listed on SERPs' first page (Search Engine Results Pages).
Specifically, Magento SEO is the activities to improve page quality, improve your site's visibility to search engines, rationally manipulate page power, etc. If you do these things well, your web will be highly appreciated by the search engines (Google, Bing, etc.).
How does Magento support SEO?
Most experts agree that Magento is supporting SEO quite well. In particular, Magento 2's default SEO settings are of great help to businesses' on-page SEO needs. You can take a closer look at the SEO & Search section, where there will be four main functions for you to use: catalog search, search term, catalog navigation, and SEO best practices.
These functions provide quite a few good SEO backgrounds for your business. On the other hand, you will clearly understand what your customers want and what you should add to your eStore, thereby guiding its catalog.
Why is Magento SEO important for online stores?
SEO is not just about making search engines understand your site, it is also about improving the user experience and web usability. Users have great faith in Google's first SERPs. Therefore, a successful SEO strategy also means you gain greater trust and loyalty from them.
Better yet, Magento SEO's most significant benefit is considerable revenue from low marketing fees. Let's do the math together!
Google now has 5.4 billion searches per day. Let's say you are running an online clothing store, and 0.0001% of those searches are related to your product. Thus, there will be about 5,400 searches for clothes every day.
It helps to lower marketing expenses while improving the consumer experience
SEO also has some marketing expenditures, but it is still less expensive than many other marketing techniques and more successful in the long term. That's why firms tend to look at whether they can improve SEO while promoting.
Proper SEO implementation drives traffic and income to businesses for a long time after it is implemented. Furthermore, it will create a positive feedback effect for the company and the website.
In addition, high-quality SEO paired with a positive user experience will assist the business considerably. Some SEO variables, such as security, site speed, content value, relevancy, etc., directly impact user experience.
If you have a successful SEO strategy to the top of Google, you will attract approximately 35% of users (1890 people) to your store. With a 10% conversion rate, you will have about 189 new orders per day! If each product you sell for $20, you'll have up to $113,400 per month in revenue!
Of course, the process of converting from a search to order will depend on other factors as well. As a result, you may end up receiving fewer or more orders than in this example. However, this is enough to demonstrate the power of Magento SEO.
We have mentioned that SEO costs relatively little (you can even do it yourself – which means it's free), but spending a few extra bucks optimizing your web and making it more user-friendly is recommended.
You need to have the right strategy, quick thinking, and investment. Please understand that you are competing with many SEO experts globally to get to the top of Google.
It aids in the growth of consumer trust
SEO's ultimate and most essential aim is to allow users to easily and quickly locate your company's website. Your Magento website may ascend to the top of search results if you use appropriate methods to improve the consumer experience.
For those searching on Google, if a website is ranked among the top results, it means that the company is trustworthy; thus, they are more likely to click on your website.
It increases the competitiveness of small companies
This is especially essential for small enterprises. Retailers cannot compete with resellers in terms of brand recognition. As a result, they must discover SEO optimization strategies to make the brand visible to customers.
Even though your stronger competitors are better players in your business than you are, you may still outperform them and get more visitors to your website. When you invest in SEO, you climb the ranks, and if your brand optimization is done correctly, you may even outrank them.
The most acceptable SEO tactics will propel your small business to the top of the search results, making it the first choice for your targeted consumers. Your company will expand exponentially as a result of the most remarkable SEO optimization techniques.
Best Practices For Magento SEO
Here is an exemplary process to build your SEO strategy successfully.
1. Doing a proper keyword research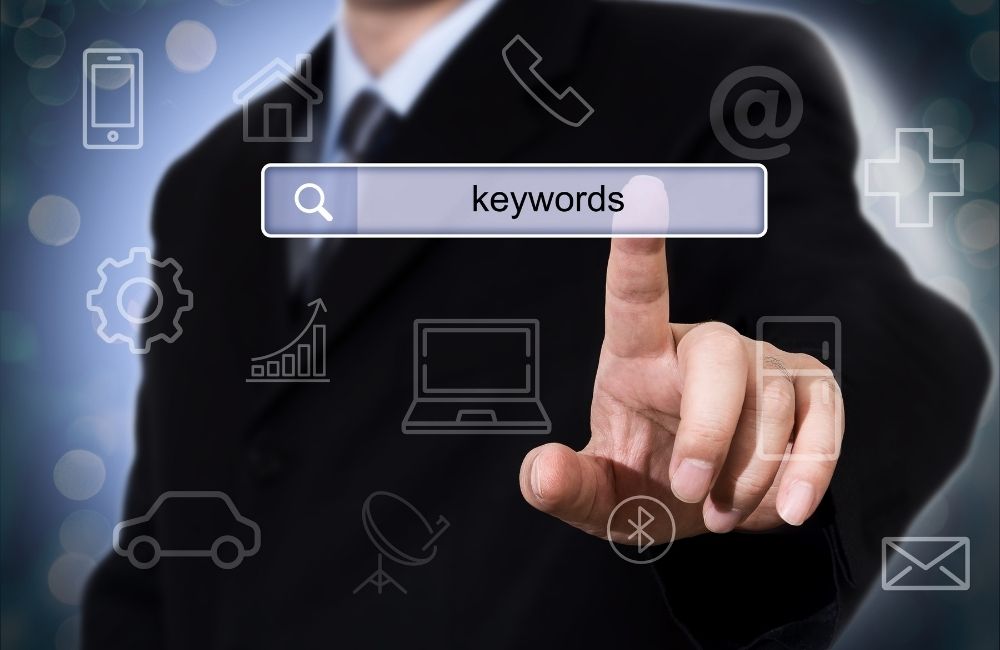 The first step to carry out is to look for potential keywords. To find the best keywords, combine using multiple research tools at once. You can use Ahrefs (paid) or Google Keyword Planner (free) to research the factors of the keywords (volume, traffic, competitiveness, etc.).
Not only that, but you should also find LSI (latent semantic indexing) and long-tail keywords. They help build the theme around your keywords and make the web more relevant to user search intents. Significantly, the first one is likely to add value to your article, and the latter is often searched by customers with a clear need.
After getting the keyword list, categorize them into groups based on why customers are looking for them. There are usually two types of intent: commercial & non-commercial search intent. Then, classify them together according to their meaning. Ones with similar meanings should be in the same group. This will come in handy later.
Finally, add selected keywords to rank tracking tools. This step is vital since you might want to track your working results later.
2. Site structure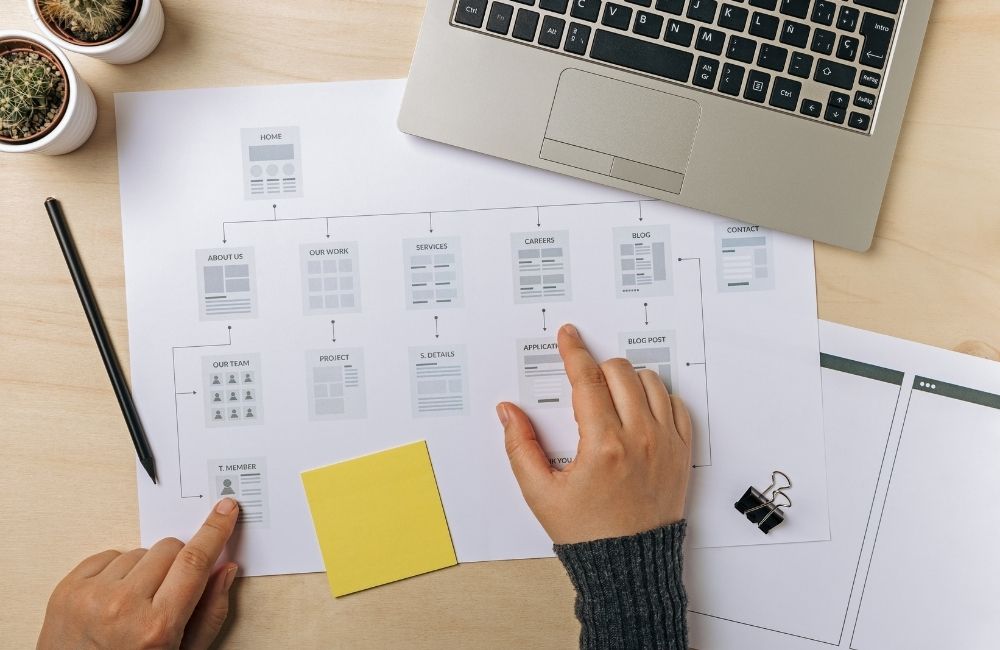 An ideal site structure will help you in the website SEO process. In fact, it plays a vital role in improving user experience and distributing web power. So make sure it's straightforward yet scalable as your store will grow even more in the future.
If you still find it difficult to understand, here is a criterion to help you self-assess the relevance of your site structure. Make sure that customers only need to click at most three times from your homepage to access the other pages on your website.
Magento SEO tips: You can configure SEO in Magento 2 to integrate both HTML and XML sitemaps. The XML sitemap is for search engines to index and rank your site better, and the HTML sitemap is to help customers access your eStore more conveniently. Go to your store's Magento backend to confiture both sitemaps to enhance your SEO effort.
3. On-page optimization
To upgrade the on-site elements, you must first check whether all the content on your Magento eCommerce store is in SEO standard format. Then, optimize your home page, meta, title tags, internal links, and URLs by adding the focus keywords.
Next, let's optimize Magento SEO metadata. This feature will help you get better SEO performance on Google result pages. Please fill in all the necessary items on the Magento website (headings, meta titles/ descriptions, content, URLs) to improve the SEO-friendliness of your home page, Category pages, Product pages, and CMS pages. Users will decide to visit your web or not from Google SERPs based on how clear and informative these elements are.
Page loading speed is another essential factor affecting search engine optimization results. There are two effective ways to improve it: reduce the image size and optimize the code on the website. It would be best to consider building an exemplary user interface since search bots use this element to rank a web. A fully-responsive and mobile-friendly design would be best.
In addition, you can also upgrade your website to PWA or AMP versions to improve page load speed and optimize UI&UX. Your site will be equipped with various functions and an app-like appearance with PWA enhancement.
4. Content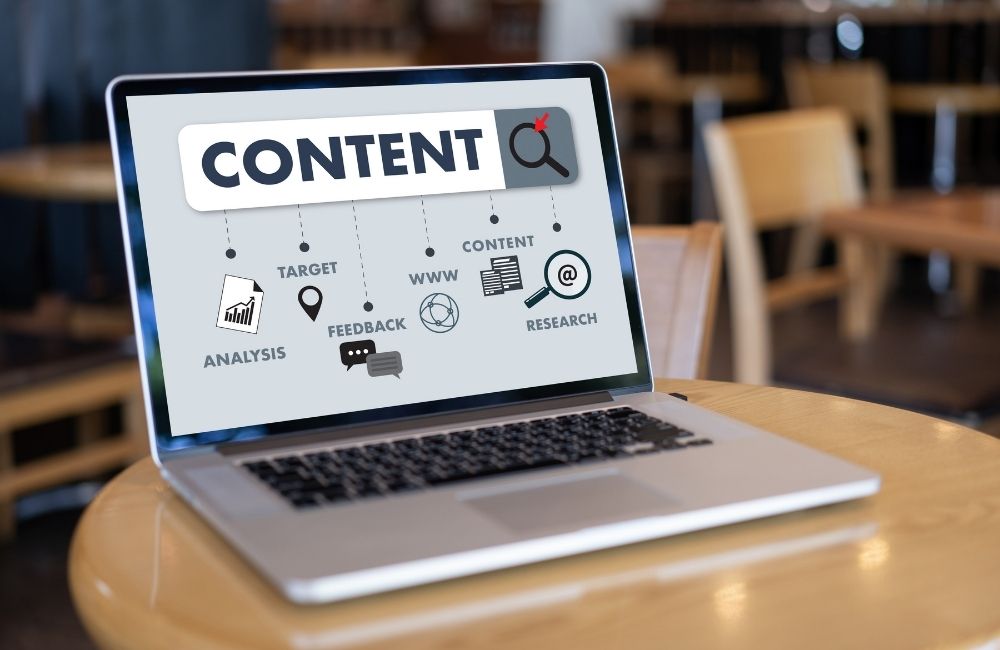 Now is the time to build your website's content. They draw customers to your store, so make sure you invest a great time and effort into it.
Build content based on the main keywords and keyword groups you found earlier. Put yourself in the customer's shoes, try to deduce what the customer needs when searching for those keywords, and write relevant articles.
The home page and category pages are the most powerful pages on your website. Therefore, they are more likely to rank high on SERPs than product pages or blogs. Please assign important keywords to those pages.
Magento SEO tips: There is a long list of keywords that customers are highly interested in. However, it is almost impossible to integrate them into the product pages, or search bots may see this action as keyword stuffing (which isn't good for a web's ranking). You also can't add new products too frequently. Therefore, rich content and a frequently-updated blog effectively attract customers to your store and convince them of the product's necessity.
5. Internal link building
Besides the above factors, this is also an important criterion when search engines evaluate your website. With a proper internal link-building strategy, you can help Google, Bing (and other search engines) to identify the strong connections between the content, posts, and pages on your website more efficiently.
You can use the "related products" section in Magento to do this. The platform allows you to add related items for each product easily. Not only is this better for SEO, but cross-selling like this may boost your sales at the same time.
In addition, related posts are also an excellent way to build a solid internal link network. Please add associated articles to every blog post. It allows link juice to be shared between your pages.
Magento SEO tips: Add anchor texts for maximum effectiveness if you're inserting internal links into your articles. Generally, there are six most common anchor text types: naked URL, exact match, partial-match, brand name, generic, and image.
6. Technical SEO
SEO is a long and continuous working process. Therefore, do understand that error occurrence is inevitable. A check-in process is needed to make sure no problems exist. You can do this process periodically if you are a careful person.
There are currently some of the most common mistakes with Magento 2 SEO beginners (even SEO experts may run into these issues): duplicate and thin content, orphaned pages, various domains, keyword cannibalization, and broken link. These errors can all seriously affect your work results, so automatic control is the best solution.
We highly recommend using SEO tools like Moz, Sitebulb, Screaming Frog, etc, to check for issues.
However, if you are going to do it yourself to save money, there are a few things to do:
Use a tool like Beam Us Up (free) to crawl your site.
Make sure there is only one domain.
Search yourself on Google to check the SEO status.
Ensure unique content using Copyscape.
Check if your homepage is SEO-friendly.
7. Backlink building
The more powerful the pages are, the more they are prioritized by search engines when ranking. As we mentioned above, your homepage owns the highest power, and this amount of power can be shared through links.
You can simply understand that links act as power conduits from one site to another. This distribution is called link juice.
The same is true for links that connect one site to another (backlinks). These backlinks will share the link juice from the external website with you. The more backlinks you have, the more trustworthy Google will consider your store.
However, these links need to be sourced from trusted websites, spam links will have a negative effect on your eStore credibility. Therefore, don't forget to check your backlinks regularly.
8. Measurement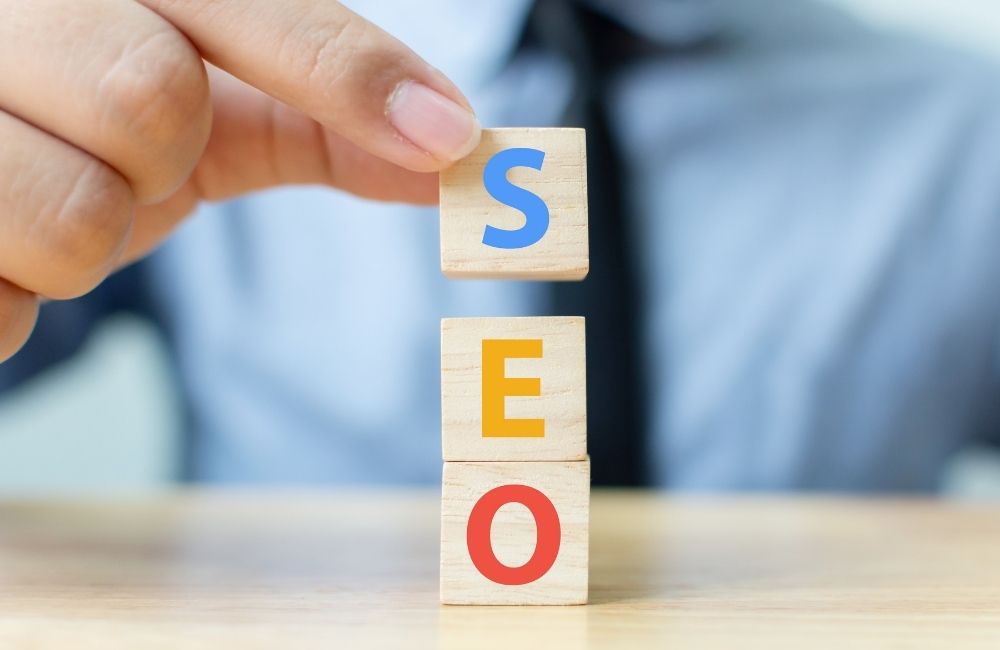 This process shouldn't take long if you've already added keywords to the rank tracking tools as suggested. You will receive keywords' rank-changing reports whenever it happens.
However, you also need to look at other data to build better search engine optimization strategies in the future, such as Pageviews, conversion rate, bounce rate, most visited page, etc. You can access Magento's report or install some extensions to find these stats.
In particular, with Magento, you can check which keywords are most searched by users on your website, this will help you a lot in determining which products or product categories are the potential to add in the future.
More Effective Magento 2 SEO Tips
1. Leverage Magento's SEO Features For On-page SEO
Magento 2 comes with some powerful tools for SEO, and since they are included in the package, why not make the best out of that?
The following SEO features are available in Magento 2:
Meta tags for product and category pages
Meta tags are essential if you want your website to appear high on the search engine results pages (SERPs) and get found. Fields Auto-Generation is a brand-new Magento 2 SEO optimization tool. They are utilized on a global scale.
Home Page Meta Tags
Meta tags are textual descriptions of a page's content that appear only in its source code, not on the page itself. They assist search engines in comprehending the content of a web page, which is beneficial for SEO. You can edit the meta description and meta keywords for your Magento site on the Meta Data page.
Product and category URLs that are SEO-friendly
You can optimize the URL structure to improve ranks on SERPs
You must activate URL rewriting in shop settings in Magento 2 to utilize SEO-friendly URLs. The unique product URL extension, on the other hand, may be used to generate product URLs automatically.
Canonical tag
The canonical tag informs search engines about the identity of material belonging to a path subject (a unique URL). If your article creates several URLs, Google will know which page the content belongs to and not look at the duplicate content on a website if the canonical tag is used. In Magento, you can enable canonical tags for items in your store's settings.
Integrated Google Analytics and Google AdWords
Google Analytics is a free service from Google that provides the ultimate solution for businesses to gather and analyze user activity data, resulting in multi-dimensional reports kept in a single location.
With Google Ads, you'll be able to reach your target audience and raise awareness of your company by building online advertising campaigns that promote your products and services worldwide.
You can easily use the integration tool of Google Analytics, and Google AdWords with Magento in the store's settings.
Rich snippets
Magento allows microdata to be automatically uploaded to all product pages. There are no options accessible because virtually all relevant tags are already present.
Sitemaps in XML
Search engines can crawl your site's content more easily with XML sitemaps. It provides them with a machine-readable list of all of your material. When producing XML sitemaps, Magento 2 includes several useful settings that may be found in Stores > Configuration > Catalog > XML Sitemap.
Robots.txt
Robots.txt is a text file that webmasters (webmasters) use to tell web robots (typically search engine bots like Google) how to crawl their material. The ability to modify your robots.txt file directly from the Magento 2 admin interface is one of the most significant SEO enhancements in Magento 2.
Layered navigation optimization improved.
It may not be immediately apparent, but the Improved Layered Navigation extension's settings can help SEO. Your Magento website can avoid long URLs, filter results, and related stuff with the correct settings.
2. Convert Website To A Magento PWA
Progressive web applications (PWAs) are online apps built on top of website technology, yet they offer the same functionality as native apps. Service workers, manifest, and HTTPS enables PWA to operate even without a network.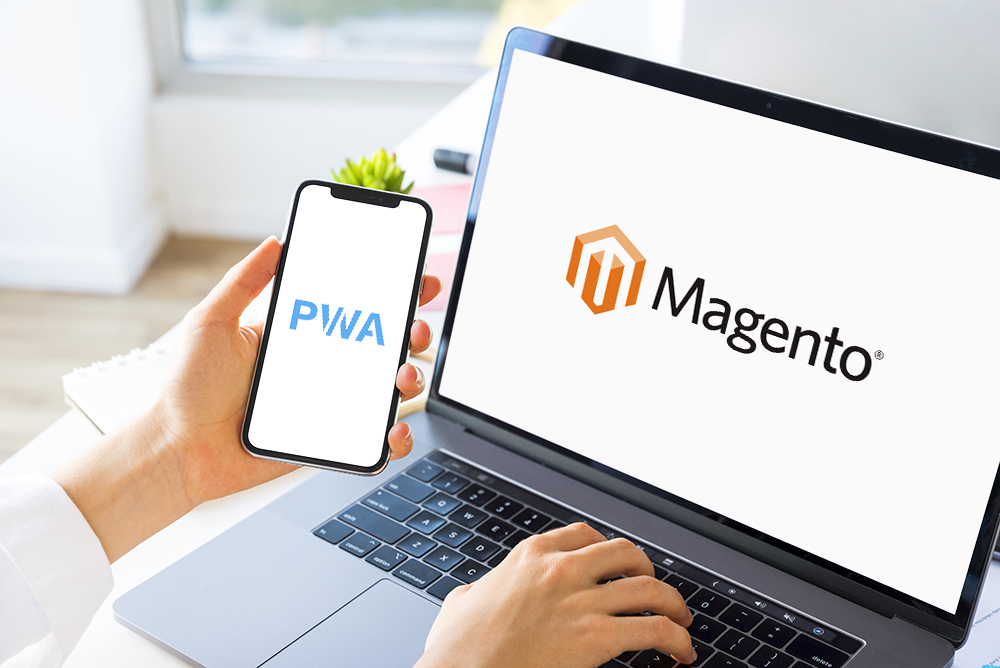 Users can download and install the PWA website on their phone's home screen when viewing it from their mobile browser. After that, users can return to the website by clicking on the icon, just like when they use a native app.
Progressive web apps include SEO best practices into their design and development processes to the fullest extent possible. So how is this beneficial for SEO?
The significant advantage of PWA is its indexability. While providing an app-like experience, a PWA can still be discovered by search engines like Google, aiding the process of SEO. Users can easily access your PWA from Google's search results like with normal websites.
Moreover, because of the underlying technology, these PWAs are significantly quicker than regular web pages. Increased speed boosts sales performance and conversion rates, both of which are important from a marketing standpoint. Furthermore, Google's request for a fast-loading PWA will be met since it recognizes that this can improve user experience concerning fundamental web vitals. In addition, customers will find it easier to convert because of the fast-loading web.
Read More: What Is The PWA SEO Relationship? How To Boost SEO For Progressive Web App?
Next, we'll tackle a question that any company considering developing a PWA for Magento will have. What are your options for converting your site to Magento PWA? What is the price of each solution?
There are two popular methods for building a PWA for your Magento store: using the Magento PWA Theme and customizing the Magento PWA. Magento PWA Theme is the best option for small and medium-sized enterprises that are just getting started with Magento e-commerce site development. It covers all of the essential functions of a PWA. In addition, you'll have various templates you can choose from for your company's website. The themes usually cost around $500 or more.
Read More:
Magento PWA Solutions: Time And Cost Comparison
Magento Pricing 2022: Explore The Real Cost To Run An Online Store
If you are looking for a quality PWA theme, try out the ready-made PWA theme and custom Magento PWA development service at Tigren.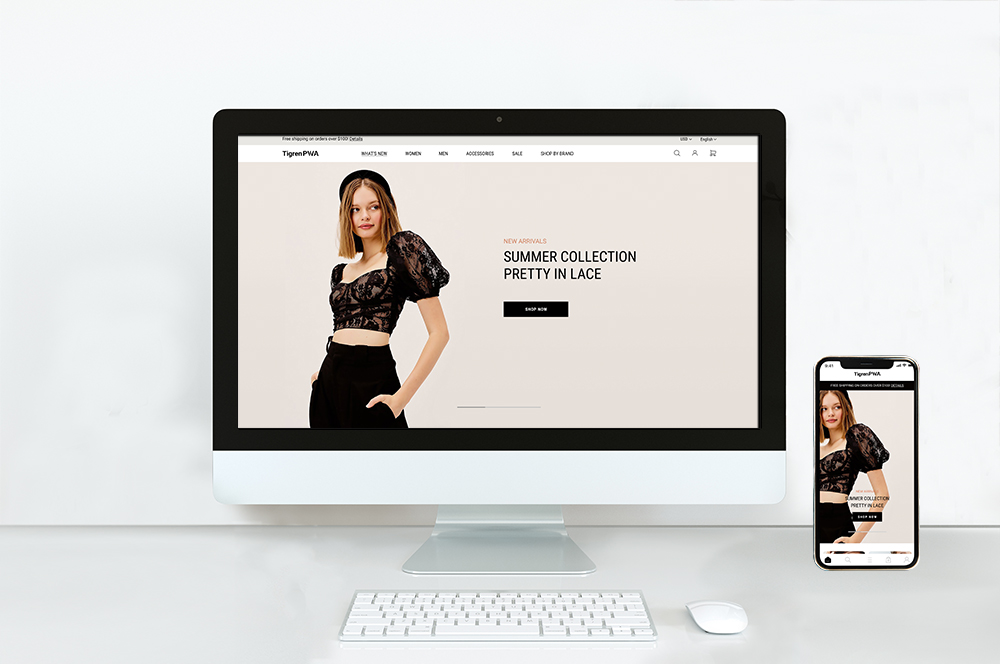 3. Install A SEO Extension For Magento
Now it's time to look at some of the best Magento SEO extensions that may help you increase traffic and lead generation.
Mageplaza's Magento 2 SEO Extension
Without making any changes to the source code, the Magento 2 SEO Extension from Mageplaza comes pre-loaded with a slew of useful features. In addition, it's helpful for your business if you have to include meta keywords and meta descriptions to your items. It'll do wonders for your search engine optimization efforts.
Price: Standard (free), Professional ($199), and Ultimate ($349).
SEO Extension by BSSCommerce
BSSCommerce Magento 2 SEO Extension is a complete SEO solution that will help your e-commerce business enhance search engine optimization efficiency. This Magento 2 SEO extension provides all of the necessary tools for outstanding SEO performance, such as Rich snippets, XML sitemaps, HTML sitemaps, SEO Reports, SEO Toolbars, and more.
Price: $119.
SEO Extension by Webkul
Rich snippets for goods, categories, and CMS pages may be shown using this plugin. Customers may share items on Facebook and Twitter by adding material to Facebook Open Graph and Twitter Cards. SEO Meter is also provided, which displays tips for improving Magento SEO.
Price: $149.
SEO Extension by FMEExtensions, SEO Suite Extension by Mirasvit, SEO Suite Ultimate Extension by MageWorX, and SEO Pro Extension by MageDelight are other SEO extensions with comparable functions that you may look into. The cost of these extensions ranges from $150 to $300.
There are also free SEO extensions, such as MageNest's Super Easy SEO and Emipro's SEO Suite Extension, which offer less functionality. Depending on your Magento SEO demands and goals, you can pick one of the extensions recommended by us to get the ideal SEO results.
However, SEO extensions have a few more restrictions than PWA because they can only optimize a few aspects of the Magento website and do not modify the structure or improve functionality as much as PWA does. You can, however, refer if you want to improve the SEO quickly and at a shoestring price.
4. Create A Blog Page
A blog is an excellent way to create content and engage your visitors. As a result, a blog is a perfect tool for generating leads and improving website visitor engagement.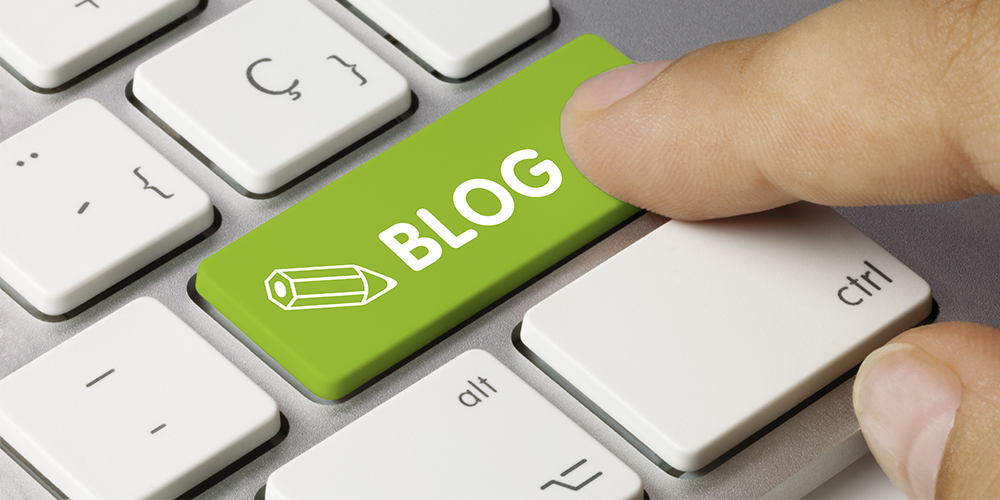 Furthermore, because the content on Magento-style sales sites is typically sparse (mainly ads and product listings), it won't be easy to include a lot of content to do SEO. Instead, the owner can start a blog, optimize it for relevant keywords, and include links to product sites.
When you build a devoted following, you can count on them to help you boost the number of daily visitors. To make the content more appealing, mix it with images, videos, title tags, and other elements such as links, keywords, etc. Work on updating the blog frequently with high-quality content to maintain SEO performance.
5. Build High-quality Backlinks
The more quality backlinks you have, the more Google will see your site relevant to specific search topics.
It is simple to alter connections to gain a better rating. However, manipulating external links from other websites is much more difficult. Backlinks are one of the most effective SEO factors because of this. It is more likely to rank higher if more high-quality links are going to it.
There are several methods for generating backlinks, each with various degrees of success:
Make use of a broken link
Many sites have broken links, which may be a goldmine for you if you stumble across them on a specific site. When you discover it, notify the webmaster and include the website or article from your site as a replacement proposal in the same email. If the admin finds your link is good enough, they can replace the broken link with it.
The Broken Link Checker from Ahrefs is the finest tool for finding broken link-building possibilities. Here's how to do it:
Site explorer > Pages > Best by Links > filter for HTTP 404 errors.
Create internal connections
You may spread the links you earn to new posts that don't appear to be ranking well with the appropriate internal linking. This method will have long-term SEO benefits, allowing other posts to rank higher.
Your users will explore your website more quickly and find the material more valuable if it has a good structure. It will boost your page rank by increasing the time people spend on the website. Make the most of the time people spend on your site because it is an independent ranking element.
Find the backlinks that your competitors have and obtain them for yourself.
Your internal connecting procedure will necessitate extensive competition research. When it comes to backlinks, the good news is that you can 'steal' them. It's probable that if a site already connects to a rival, it'll link to you as well.
Enter the terms you wish to rank for in Google. Let's assume you're looking for the most fantastic cat toys. When you get your findings, search for the pages that, depending on the domain, make the most sense if they connect.
You can also use the following methods to assist in creating backlinks and improve Magento SEO:
Produce high-quality material: Always provide excellent service since it is the only way to stay ahead of the competition. You utilize Ahrefs' Site Explorer tool to identify high-performing articles in your area.
Make an infographic: Because they are challenging to make, infographics are highly beneficial to your links. Others will wish to share your valuable knowledge in posts if you have it. Influential internet outlets will likely disseminate it.
Article marketing: It is one of the most efficient methods of obtaining backlinks. It is a method of getting high-quality backlinks for blogs; however, it only works if your material is valuable and of good quality.
6. Integrate Google's Tools And Other SEO Tools
To measure traffic data and links, evaluate user behavior, and track what content is performing well, you should connect your website with Google tools. You can use tools like Google Search Console and Google Analytics.
Google Search Console is a Google-developed tool that assists web admins in measuring their website's performance. And Google Analytics also tracks and provides customer insights. When you exceed your competition, your website will be on top. You'll be aware of the daily visit and where it originated.
Moreover, it would help if you have other tools to check keyword ranks and evaluate rival sites to learn and develop effective SEO tactics.
Website analysis tools include SEO tool Beam Us, SEO Web Page Analyzer, Panguin tool, etc.
On-page optimization tools like SEOquake, SEO Site Checkup, etc.
Link analysis tools like Ahrefs' Backlink Checker, LinkMiner, etc.
Content optimization tools like Yoast SEO, Ahrefs SEO toolbar, etc.
Top 5 Best Chrome Extensions For Search Engine Optimization
Price: Free. MozBar Premium from $99/mo.
If you are looking for a versatile and easy-to-use extension, then MozBar is the correct choice. This extension allows users to check their SEO status with just one click. You can also check that of your opponent without much effort. All you need to do is access your competitor's site and do as MozBar's instructions.
Besides, this extension also enables you to export SERP CRV files for easy analysis. If you upgrade to the Premium version, advanced functions such as keyword difficulty, digger SERP metrics, or page optimization will all be unlocked.
Price: Free
This tool can display information about CPC, competition, and monthly search volume from Google Adwords.
If you install this feature, you won't have to take extra steps to go to Google Keywords because you already have most of the information you need in your browser!
Price: Free for 5 days. Paid plans: Standard ($29/mo), Pro ($79/mo), Agency ($199/mo).
This is a powerful tool trusted by many SEO experts. It gives you instant access to important SEO data points on any web page. With its help, you can check the keywords and the growth channels they are using.
In addition, GrowthBar also allows you to see which keywords have the highest potential and which are the most difficult to reach a high rank. You can access some advanced features like looking up backlinks, word count, etc., with a small monthly fee.
Price: Free
SimilarWeb is a free extension that allows you to track most of the necessary indicators, thereby having the right strategies.
Especially in addition to your website, it also works on competitors' stores with just one click, which gives you more information to strategize against the competition.
Price: Free
This is one of the best add-ons for technical SEO. With it, you can quickly check the redirect path of a URL. In other words, you have complete control over the information domains and where they go.
Particularly, Redirect Path will flag status codes, such as HTTP, 301, 302, 404, or 500. As a result, you can immediately catch problems like broken links. This is very beneficial for controlling your internal links.
Best Magento Search Engine Optimization Company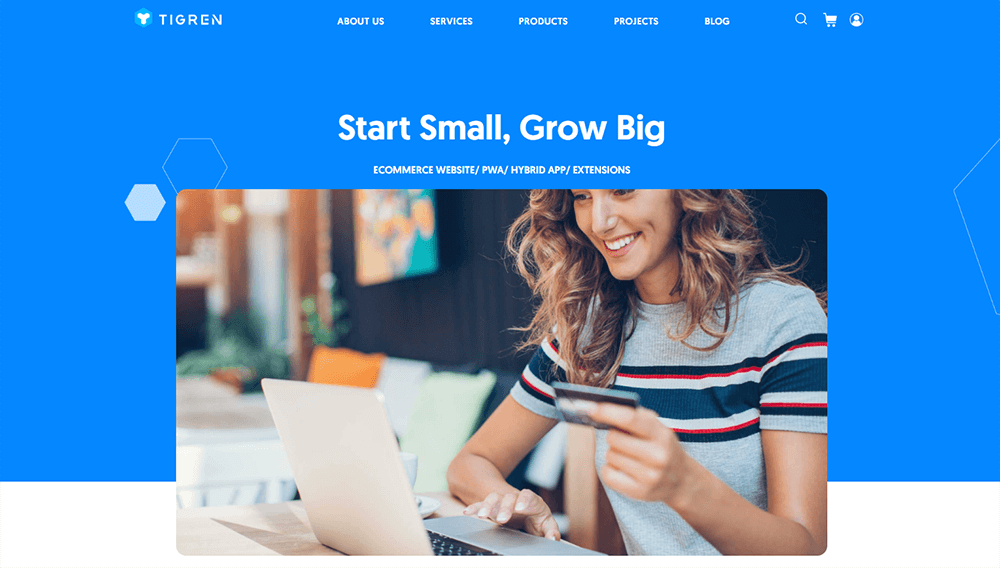 Location: Hanoi, Vietnam
Pricing: At least $1,000 for a project. Hourly rate: $25 – $49
Key clients: Stock In The Channel, MarginFrame Co.,Ltd., Big C Thailand, TechDirect, Croft, Haute Rouge, Shop Eddies, Tiny Blessings, Truclothing, Shop Linux Online.
There are three reasons why Tigren should be the Top 1 in this list:
Tigren is based in Vietnam – a country with relatively low living costs. As a result, we manage to offer high-quality SEO services at a very competitive price. And the affordable price is a crucial factor for businesses, especially the small and mid-sized ones.
In addition, Tigren has a large team of skilled professionals who have over 10 years of experience providing online business solutions for eCommerce businesses, especially for those with Magento stores. Many businesses have reached unbelievable levels of revenue with their support.
Finally, we are also an expert in website development, so they can help you get to the root of many problems. We can upgrade your website to a PWA if you want to optimize the website for a top-notch user experience.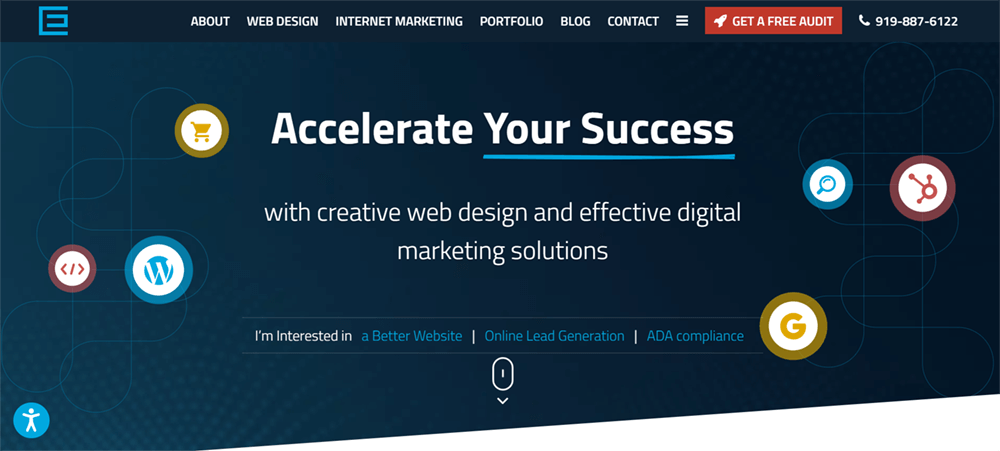 Location: Australia
Pricing: $100 to $149 per hour
Key clients: MyComputerCareer, Miss NC, NC State University, University of North Carolina, Premier Research, IUPAC, Empower All.
TheeDigital is also a company that provides comprehensive, effective online marketing and website services. They have had two decades of continuous development and skills enhancement.
As a result, the company has an optimal working process to produce high-quality products. Their highest criteria when cooperating with merchants are fairness, dedication, and fast. There's nothing to worry about if business owners let them take care of the websites.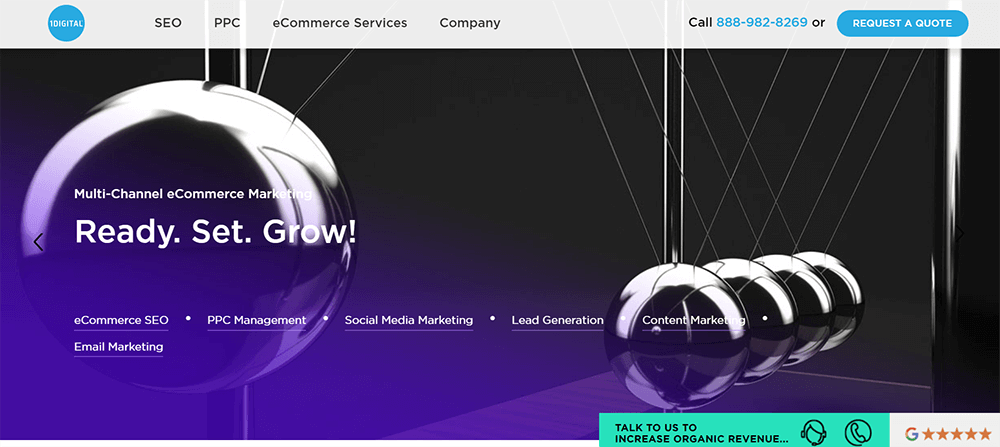 Location: Hollywood, FL
Pricing: At least $1,000 for a project. Hourly rate: $150 – $199
Key clients: Hitachi, Bob Ross, Rollie, Steinway & Sons, Mac of All Trades, Mac Me an Offer, Kate Spade, Synchrony, Gold & Silver Shop, and Lenoxr.
1Digital is a top-rated digital marketing expert with over ten years of experience. The company's team consists of various e-commerce professionals from various industries. With their help, businesses are guaranteed a great SEO strategy with a long-term vision.
Also, with 1Digital, revenue isn't everything. This company sees a limitless opportunity and potential in every of its customer. As such, they always try to invest in long-term partnerships with its clients. This makes their work results better and the benefits they bring to businesses more significant.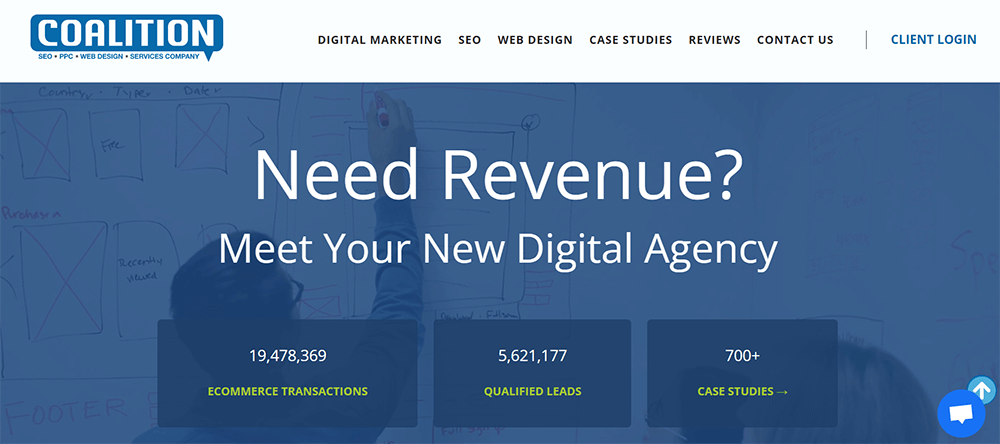 Location: Culver City, CA
Pricing: At least $1,000 for a project. Hourly rate: $50 – $99
Key clients: PayPal, Natori, Harvard, Whataburger, Pink Lily, Native Union, Ford, Jack Daniels, Trumpet & Horn, CoreCBD, Pompeii3.
Coalition is a reliable online marketing agency for businesses. Thanks to its excellent performance, it has a very high rating in the US. This company has an illustrious portfolio, which proves that it has helped most clients achieve a very high growth rate in the local and international eCommerce markets.
Here are some stats to prove its credibility in the market.
This company has generated over 5 million high-quality potential customers. They have succeeded with 19 million eCommerce transactions. Reach 1,000+ 4 and 5 stars reviews from previous clients.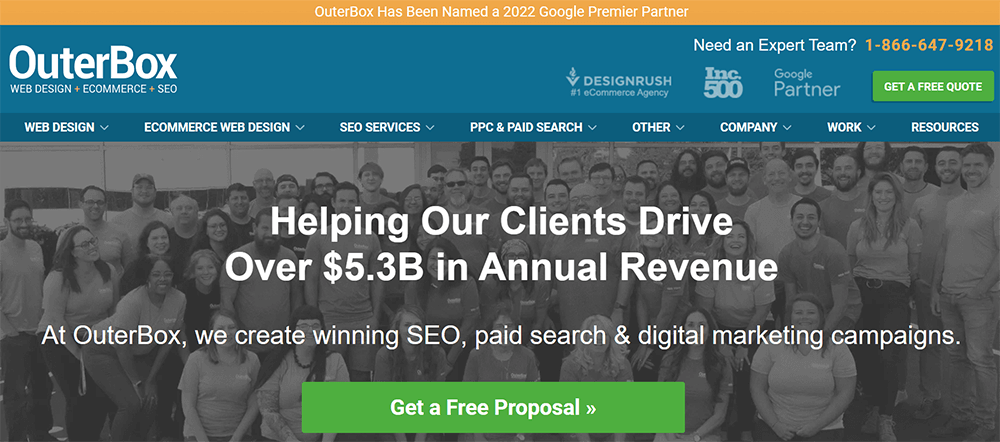 Location: Ohio, US
Pricing: At least $1,000 for a project. Hourly rate: $100 – $149
Key clients: K2awards.com, AtlasOil.com, UCFS.com, JetDock.com, HTGsupply.com, Morton Salt, Romeo's Pizza & More.
OuterBox is also a well-known unit for its professional and efficient workflow. This company has 18 years of experience in the field of digital marketing. It has supported more than 500 merchants worldwide with services like SEO, SEM, Google Ads management, and email marketing. Thanks to their positive and engaging working culture, previous OuterBox clients have rated them as a dedicated and reliable agency.
Bottom Line
Many experts have affirmed that SEO is one of the most important digital marketing techniques for eBusiness. This is true for all entrepreneurs, whether your store is running on Magento, Shopify or any other platforms. To achieve a good level of revenue, Magento SEO is the necessary support. You can reach thousands of potential customers every day with the right strategy.
However, there is no denying that Magento SEO is a complex technique. There are a lot of job-to-be-done if you want to achieve an excellent working result. You also need to regularly monitor the status of your website and keywords to make corrections in case unexpected errors appear.
Above is the complete Magento SEO guide for beginners. We hope it is helpful to you. Based on the provided process, it's recommended that you look up more articles from SEO experts to improve your marketing effort.