In this post, we'll delve into 25 excellent Magento website examples, each serving as a beacon of innovative design, seamless user experience, and successful conversion optimization. These examples span a variety of sectors – from retail and fashion to technology and healthcare, providing unique insights into how Magento's capabilities have been harnessed to create e-commerce experiences that both impress and convert.
Whether you're a seasoned e-commerce professional looking for fresh inspiration, a business owner contemplating a platform switch, or a Magento enthusiast eager to learn more about its latest applications, this blog post promises a deep dive into a world of remarkable Magento-driven successes.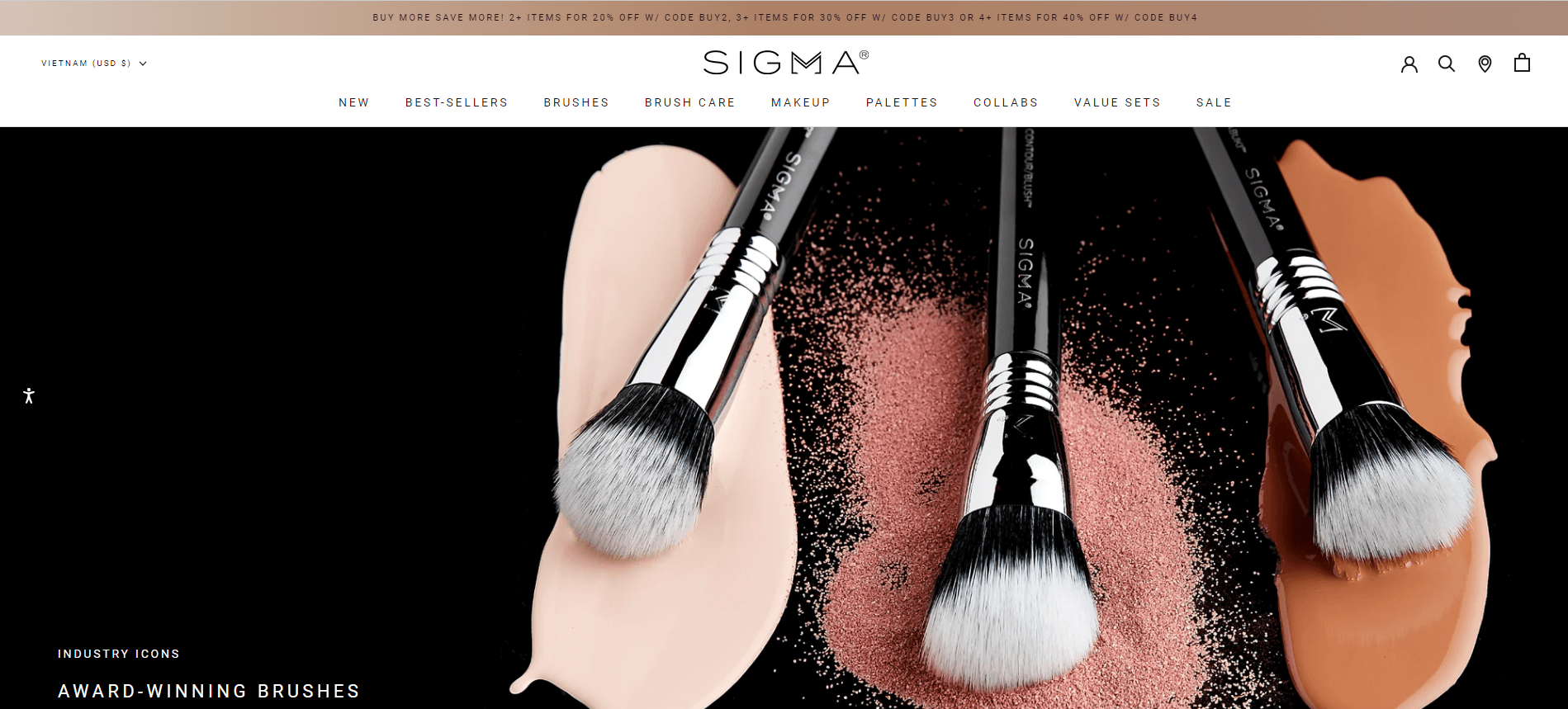 Sigma Beauty has effectively harnessed Magento's capabilities to provide an engaging and seamless online shopping experience. Offering an expansive range of high-quality cosmetics, award-winning brush designs, and innovative beauty tools, Sigma's website reflects the brand's commitment to innovation. The intuitive design, easy navigation, and superior user experience underscore the power of Magento in transforming their e-commerce presence, thus presenting an outstanding example of this platform's adaptability across the beauty industry.


Originally a tranquil retreat for ballerinas in Covent Garden, Sanctuary Spa transformed into an e-commerce titan using Magento. Although the physical spa closed in 2014, the brand's legacy continued with an indulgent body care range, brought to life online with Magento's robust features. The website exudes the brand's spa-like tranquility while delivering an exceptional online shopping experience, proving Magento's potential to preserve brand ethos digitally. Sanctuary showcases how to effectively blend heritage and technology to create a personal self-care sanctuary for customers online.


Högl, a family-owned Austrian company, has embraced Magento to transform their near 90-year expertise in crafting quality women's shoes into a superior online shopping journey. The Magento platform, known for its flexibility and advanced features, has empowered Högl to reflect their commitment to quality, comfort, and contemporary design on their e-commerce site. Customers are treated to an online experience that feels just as personal and meticulous as the shoes themselves, making Högl a shining example of Magento's ability to enhance brand storytelling in the footwear industry.


Harvey Nichols, renowned for its luxury fashion and beauty merchandise, has utilized Magento's potent capabilities to create an e-commerce experience as premium as its physical stores. Known as 'the place to be,' Harvey Nichols' site skillfully translates this exclusivity and variety into the digital sphere. With its sophisticated design, easy navigation, and a seamless blend of high-end and everyday collections, the Harvey Nichols website demonstrates Magento's prowess in accommodating the complex needs of luxury retail.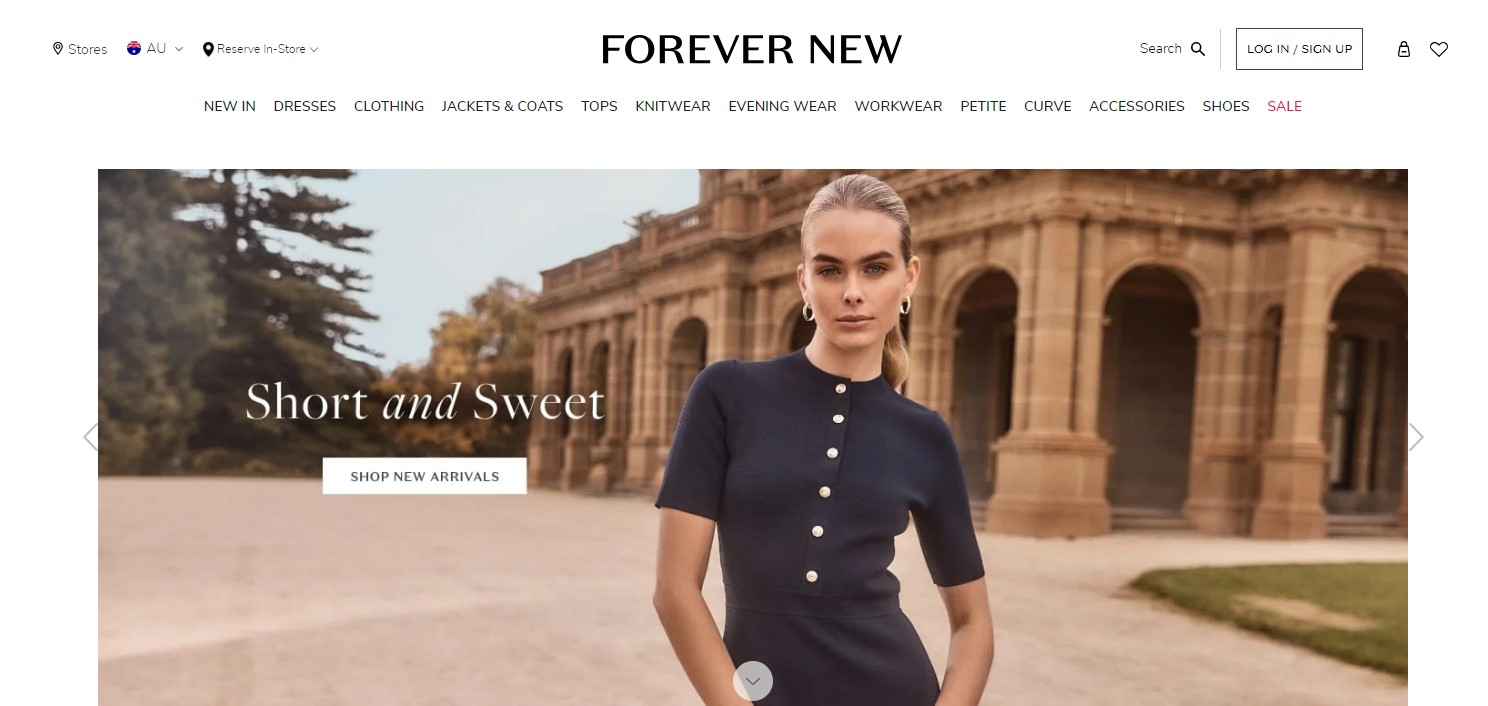 Forever New, the globally loved Australian brand, uses Magento to create an immersive e-commerce experience that echoes its ethos of celebrating modern femininity. By leveraging Magento's comprehensive features, Forever New's website not only showcases their blend of seasonal trends and feminine silhouettes but also empowers customers to elevate their personal style.


Kipling, a global handbag brand founded in 1987, has successfully harnessed Magento's platform to promote their philosophy of 'Live Light' online. Their website is a testament to the brand's commitment to designing lightweight, stylish, and functional bags, with its user-friendly interface and efficient navigation effectively reflecting Kipling's product qualities. The online platform delivers an e-commerce experience that's as carefree and diverse as the brand itself, showcasing Magento's ability to encapsulate and translate a brand's ethos into a digital experience in the accessories industry.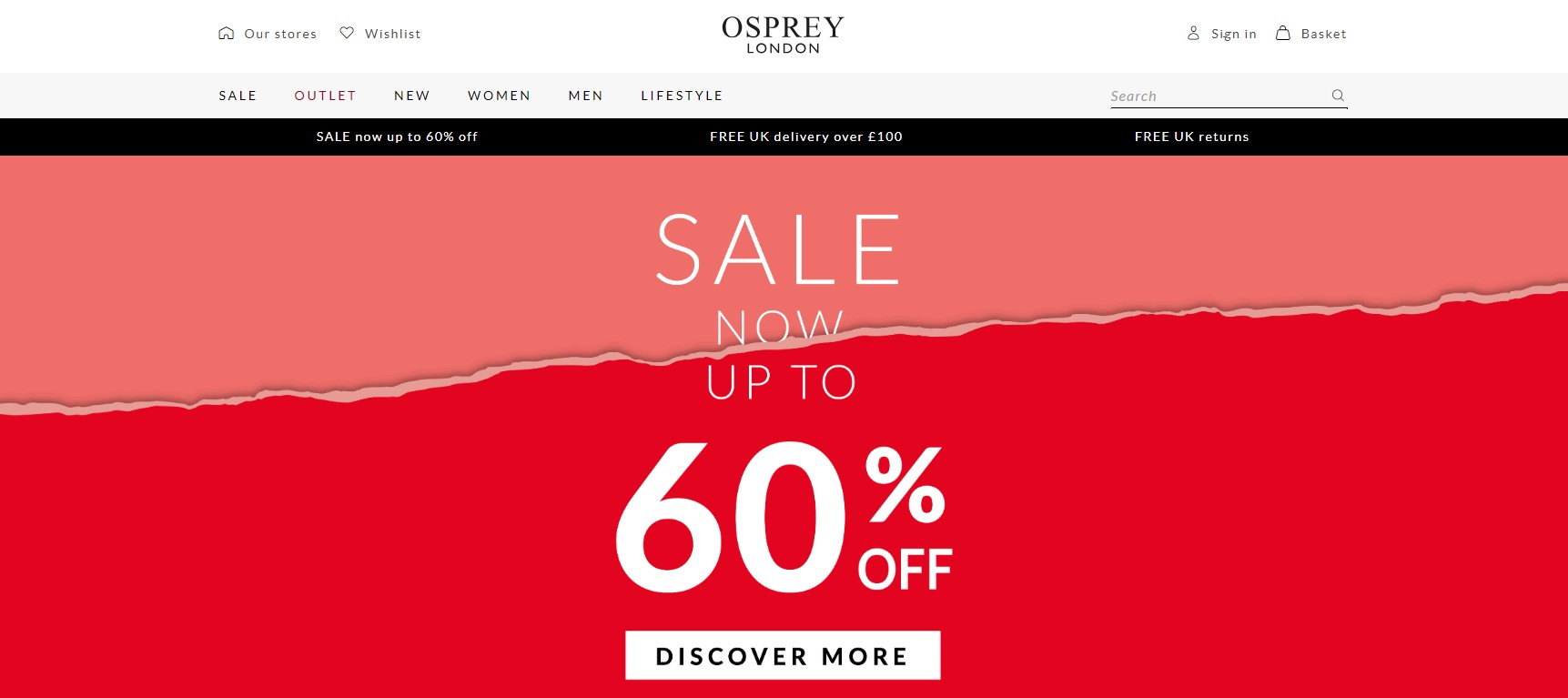 Osprey London, a luxury leather and lifestyle brand, has effectively utilized Magento to transition its traditional saddlery skills and British style to the digital sphere. The brand's website not only showcases their broad range of products, from leather bags to home fragrances and jewelry, but it also reflects their commitment to quality and the rich company history. It offers an exemplary demonstration of Magento's power to create a digital presence that complements and enhances the physical retail experience, making Osprey London a leading brand in the lifestyle and retail industry.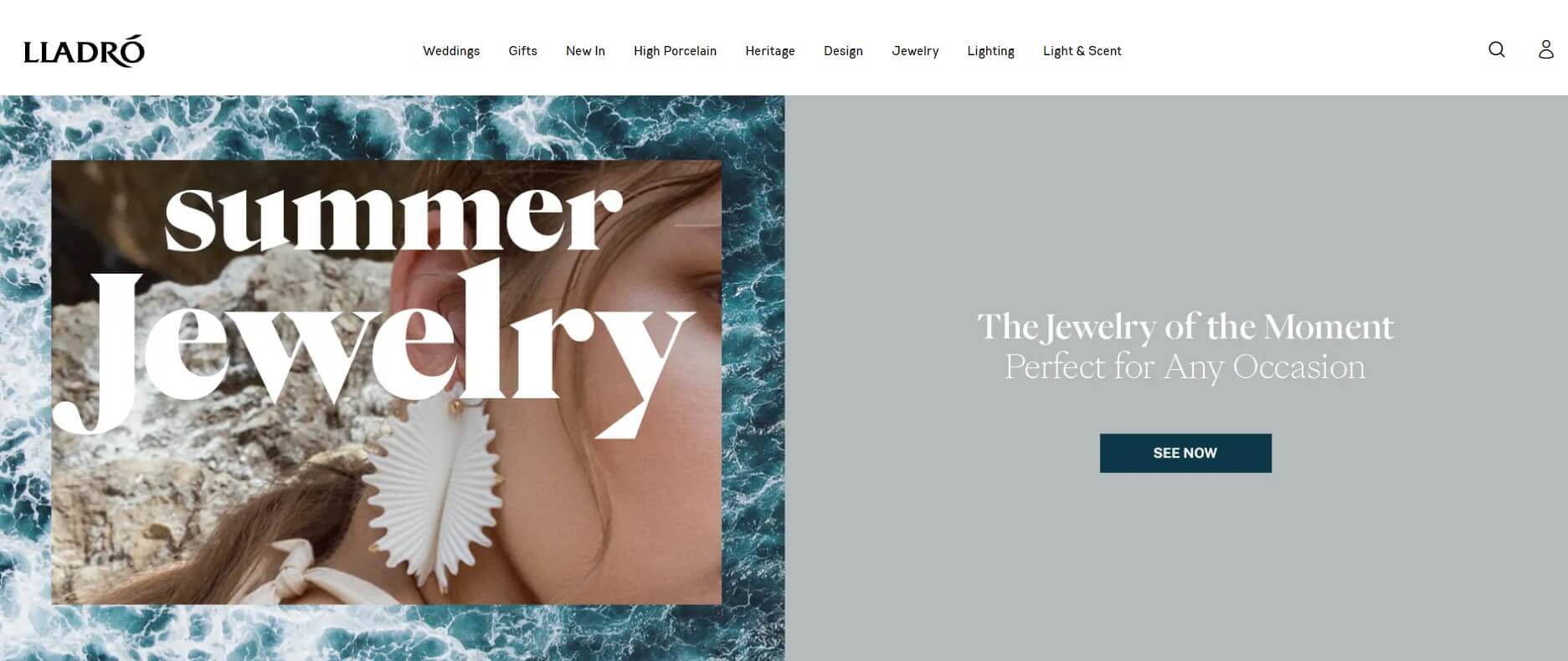 Lladró, an iconic Spanish brand known for its porcelain art creations, has demonstrated its innovative use of the Magento platform to capture its distinctive blend of talent, meticulousness, and audacity. The brand's website successfully reflects its transition from traditional porcelain sculpture to diversified lines such as lighting, home accessories, and jewelry.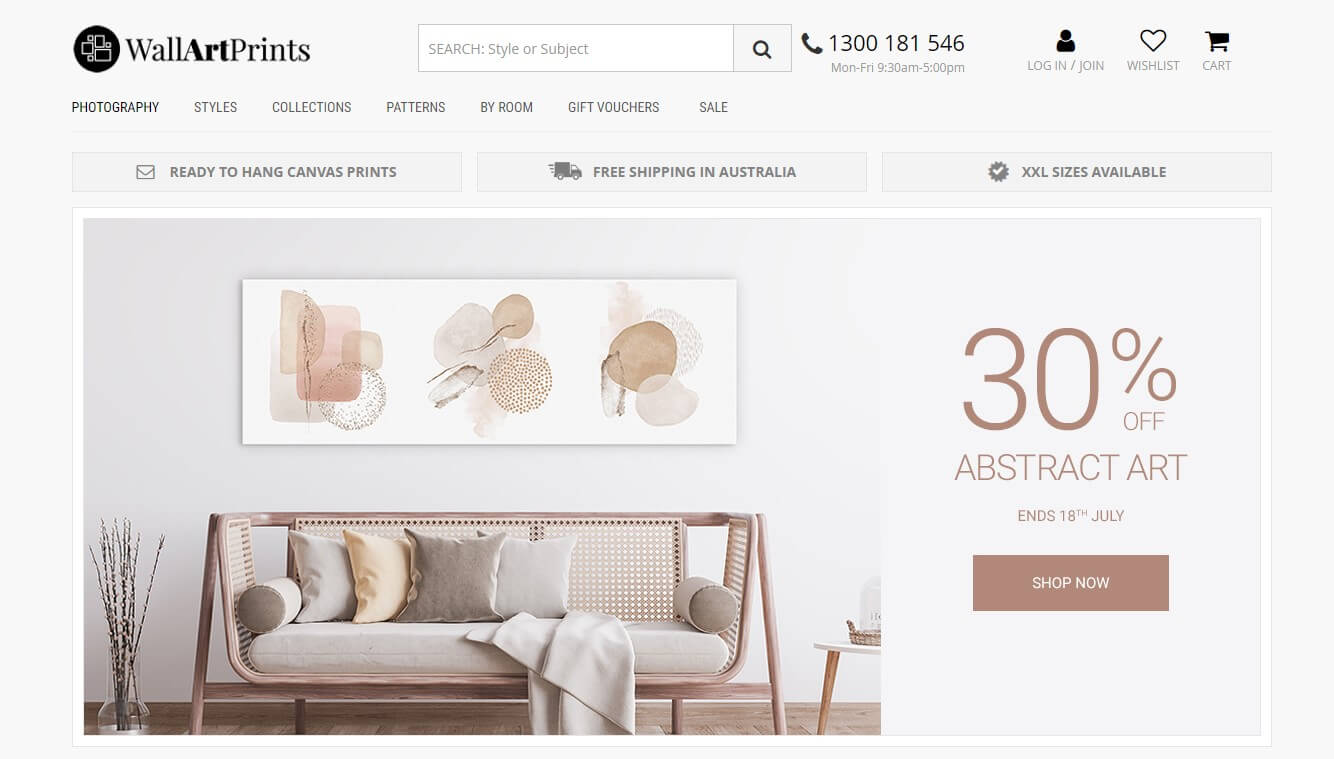 Wall Art Prints, an online art gallery with a passion for beautiful and affordable art, leverages the Magento platform to showcase its diverse collections and manage its e-commerce operations. The online platform allows Wall Art Prints to bypass many of the costs associated with traditional art galleries, and these savings are passed onto the customers.


Vision Boutique, a leading optometry provider, relies on Magento to facilitate its online presence and manage customer interactions. With more than fifty years of combined experience in the field, their team of optometrists and eye care professionals provides specialized medical services related to eye health. The platform helps ensure that patients have an outstanding user experience, from browsing their services to making an appointment, showcasing its potential to enhance customer service and engagement in a medical setting.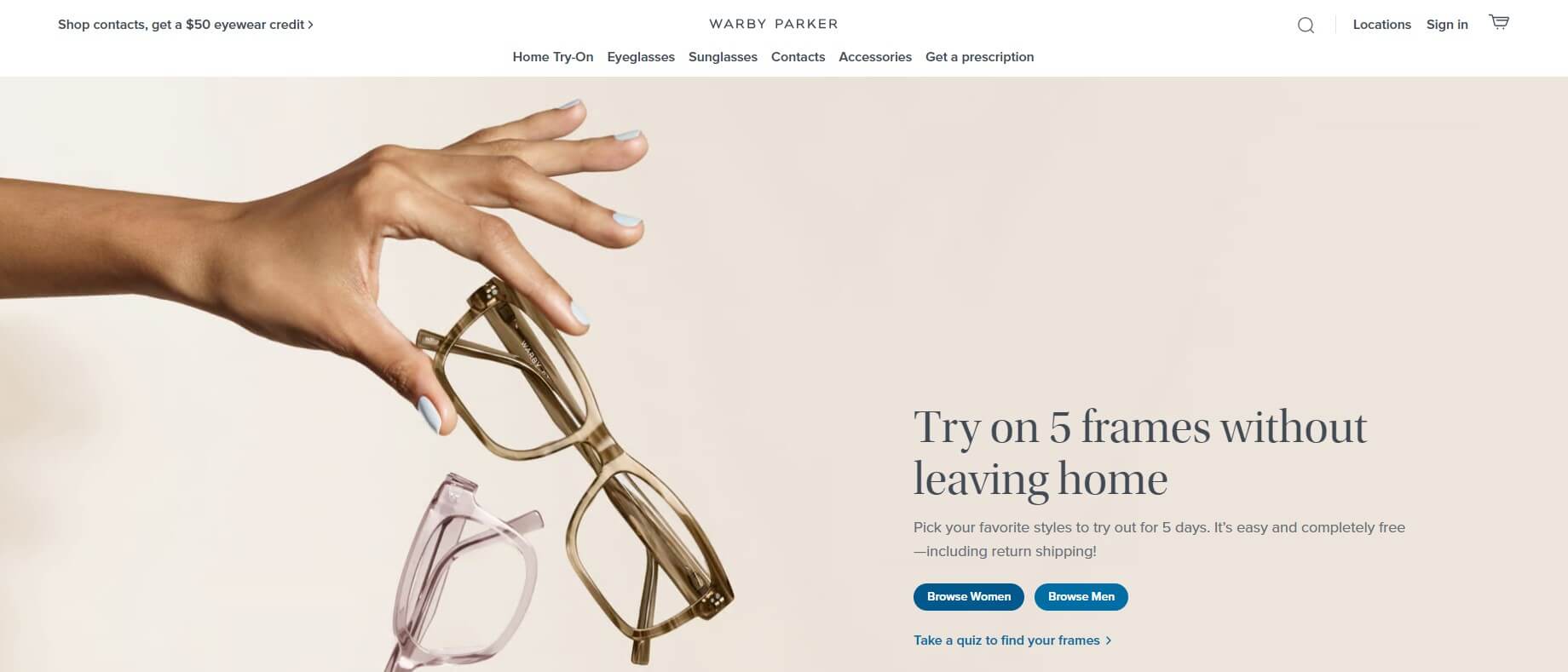 Warby Parker, an innovative eyewear brand, utilizes Magento to provide stylish, affordable glasses online, circumventing traditional sales channels. Recognizing that glasses were too expensive and often inaccessible to many people, Warby Parker was established with a mission to make stylish, high-quality eyewear affordable. Magento supports their unique business model, which bypasses traditional channels, designs glasses in-house, and directly engages with customers.


Rooted in Tyrol, Austria, EGLO leverages Magento's flexible features to offer its extensive collection of contemporary, functional, and affordable lighting solutions. The company boasts over 50 years of successful growth in the lighting industry. In the spirit of innovators like Thomas Edison, EGLO persistently explores cutting-edge technology, currently focusing on Smart Lighting to bring digitally networked and easily controllable lighting solutions.


QuestMark is a key player in the commercial flooring industry and their Magento website is a testament to their proficiency and dedication. As a division of CentiMark Corporation, QuestMark has established a vast network across North America. Their website showcases their services in polished concrete, urethanes, coatings, and more, and further demonstrates their dedication to safety and quality.


Soak&Sleep's website effectively conveys their passion for helping individuals create the perfect sleep sanctuary. They understand that sleep preferences are unique, so they've designed their site to accommodate this diversity. As a result, visitors can easily navigate their extensive product catalogue to find items that suit their specific needs. With a customer-centric approach and a broad range of quality products, Soak&Sleep's website excellently exemplifies how Magento can be used to create an intuitive, customized, and enjoyable shopping experience for customers in their pursuit of better sleep and a better life.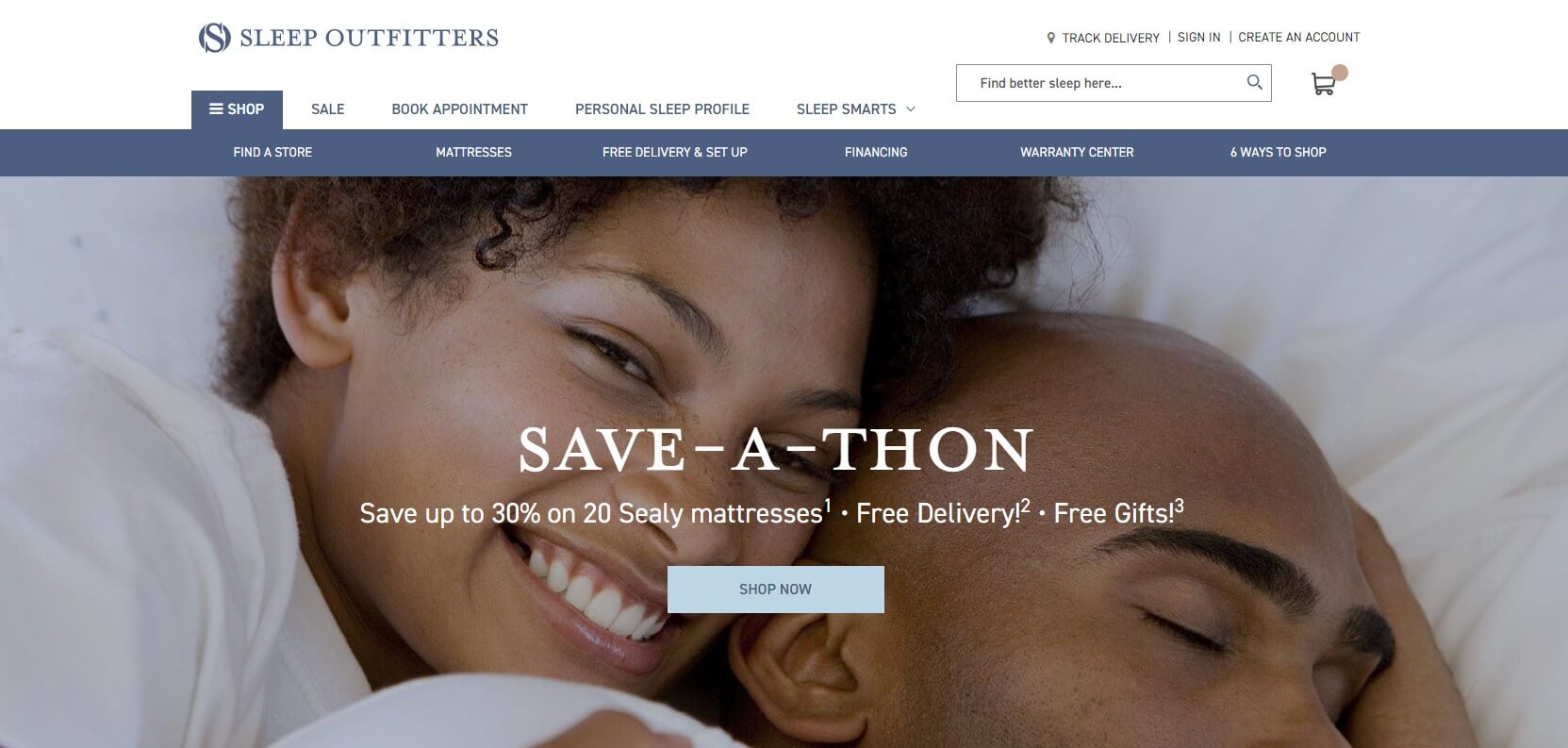 Sleep Outfitters' website perfectly reflects their commitment to delivering customized sleep solutions. Having been in the business since 1983, they leverage their extensive experience to offer an impressive range of premium bedding brands, such as Sealy, Stearns & Foster, and Tempur-Pedic. Sleep Outfitters' use of Magento to enhance personalization and customer service is an excellent demonstration of the platform's capabilities in delivering a seamless, customized online shopping experience.


Coyuchi, a pioneer in producing home textiles using only 100% organic cotton, offers a compelling example of an eco-conscious business leveraging Magento. Established in 1991 in Point Reyes, CA, Coyuchi's nature-inspired designs and commitment to climate activism are reflected in their website. They have blazed a trail in the textile industry by creating luxurious, lasting linens while maintaining an unwavering focus on minimizing environmental impact.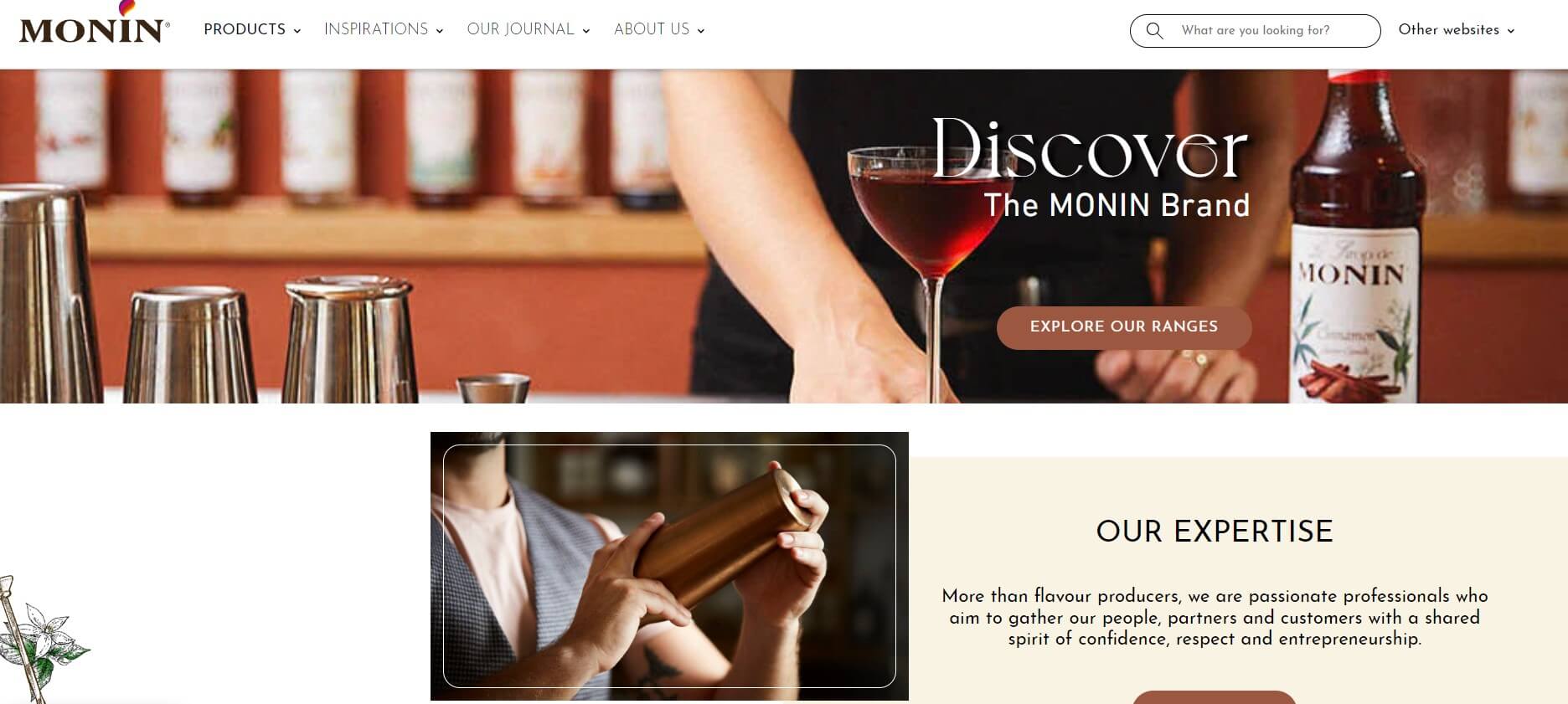 Founded in 1912, Monin, a premium French brand, delivers a captivating Magento example. Their website showcases their innovative flavor solutions crafted for hospitality professionals worldwide. With quality, creativity, and innovation at its core, Monin has an unmatched portfolio, featuring 6 ranges including syrups, fruit mixes, sauces, frappes, liqueurs, and smoothies across more than 150 flavors. Monin embodies more than just a drinks solution; it's a lifestyle experience built upon a century's worth of expertise, underpinned by a commitment to environmental respect, authenticity, and the power of community.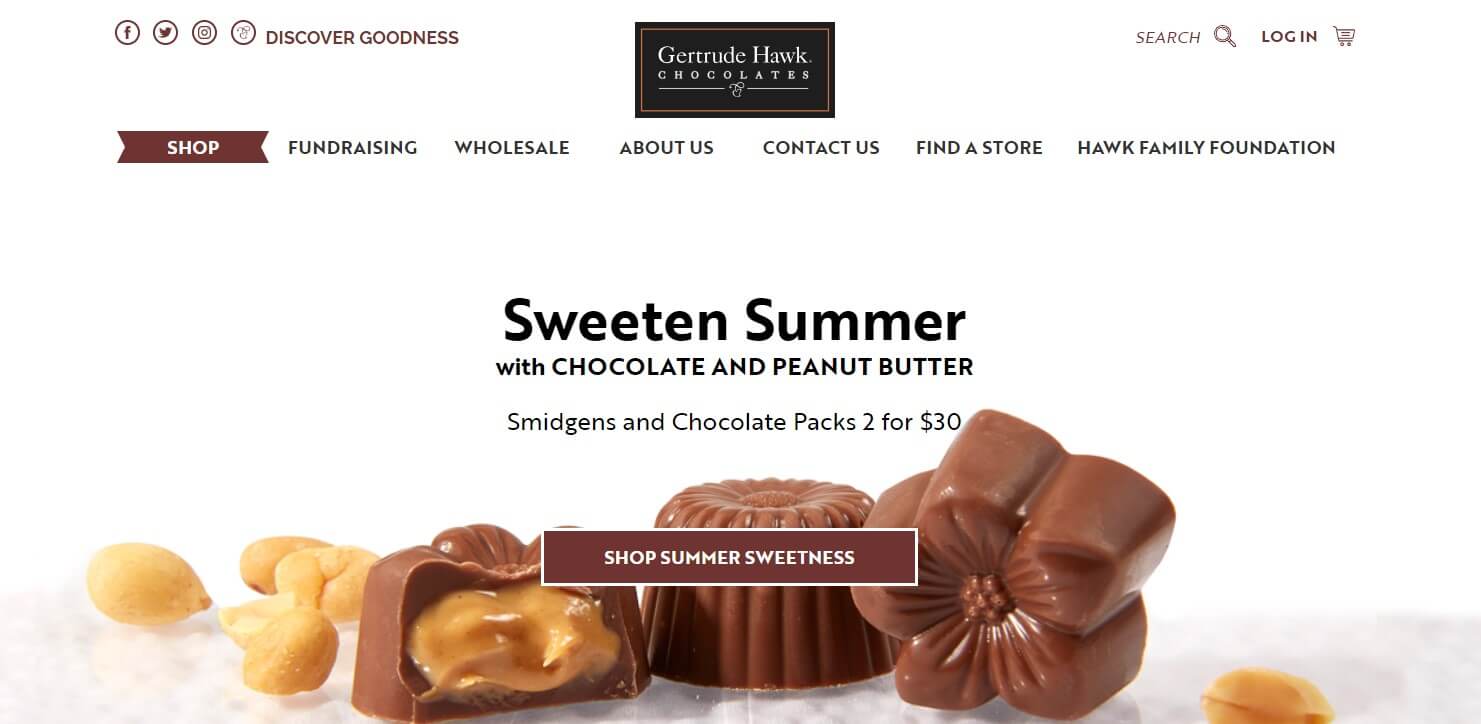 The Gertrude Hawk Chocolates website is an alluring Magento example, carrying the legacy of Gertrude Hawk, who began her chocolate-making journey in 1915. From its humble inception in the kitchen of a small Pennsylvania home during the Great Depression, the company has grown into an esteemed name in the chocolate industry known for quality, craftsmanship, and innovation.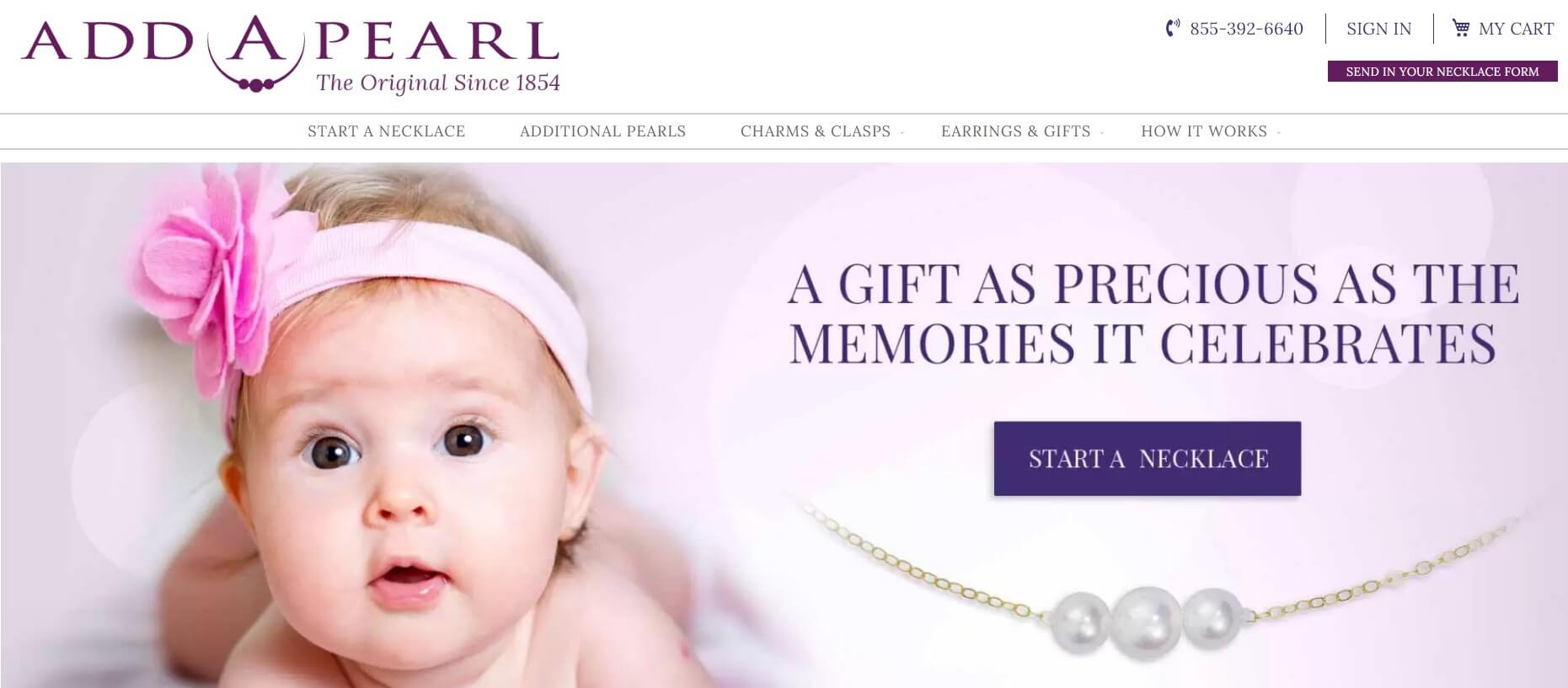 Add A Pearl, the Magento-based website for the timeless brand operating since 1854, presents an engaging shopping experience for those seeking quality pearls. Known for supporting responsible use of natural resources and environmentally friendly mining practices, the company ensures the pearls and gold used in their products come from ethical sources. Each pearl necklace is meticulously crafted, with pearls matched for color, size, and luster and hand-strung on pure silk.


Rubik's Cube, the iconic puzzle toy, offers a vibrant Magento-based e-commerce experience. Invented in 1974 by Ernõ Rubik, a Hungarian architecture professor, the Cube initially served as a teaching tool about 3-dimensional spaces. Little did Rubik know, his 'Magic Cube' would become a global sensation, selling millions each year and becoming a significant part of pop culture, featuring in TV shows, music videos, and movies.


Seniority, an online store specifically designed for seniors, provides a lively, fun-filled Magento-based e-commerce experience. The vision took shape in 2016 and has now been acquired by Healthcare India Pvt. Ltd, with a single-minded mission to become India's one-stop solution for senior care needs. From essential items like adult diapers to interesting gadgets, Seniority has curated a wide range of products specifically tailored to its target audience.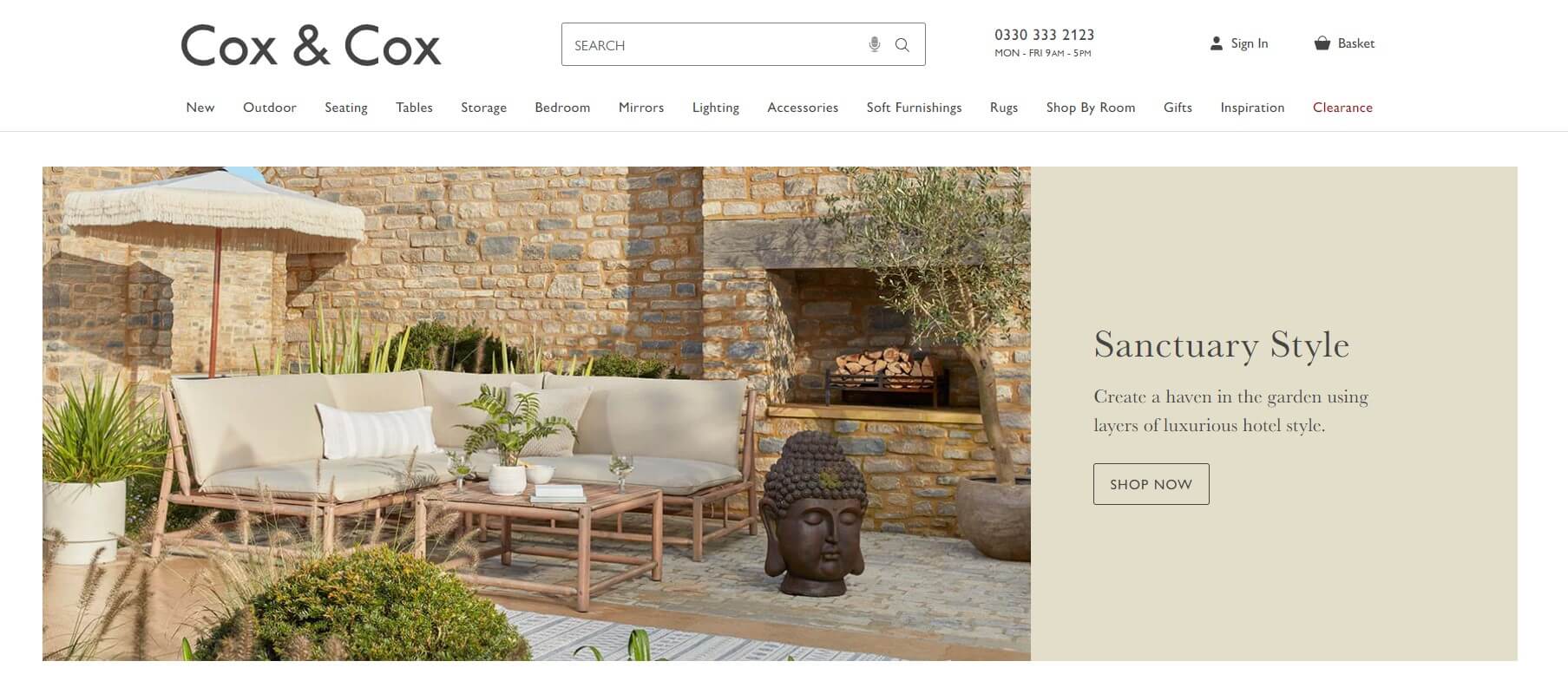 Among the notable Magento website examples is Cox & Cox, a prominent British interior design brand that's been serving customers for over 20 years. The brand's online platform beautifully reflects the aesthetic they bring to their products. It started as a venture by Fiona Cox, who starred in BBC's hit makeover series, Home Front. The company originated from her spare room, selling unique homeware items that viewers desired but couldn't find.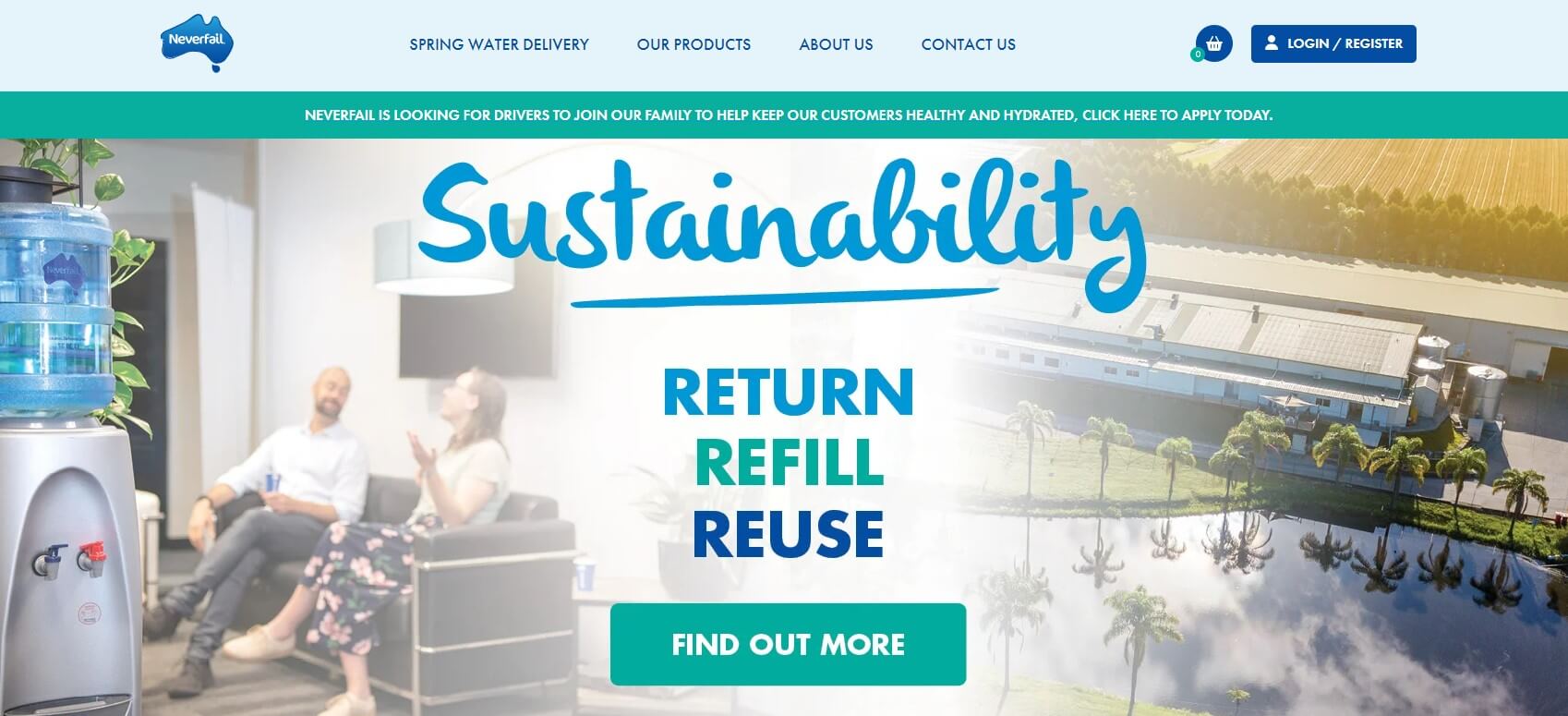 Neverfail, a distinguished Magento-based company in Australia, is renowned for providing high-quality, locally-sourced spring water. Established in 1987, the company has demonstrated a commitment to environmental sustainability and respectful sourcing, with a personalized delivery service bringing hydration directly to customers' doors. Besides providing top-tier products, Neverfail prioritizes protecting water sources and reducing environmental footprint, underscored by their use of returnable bulk bottles.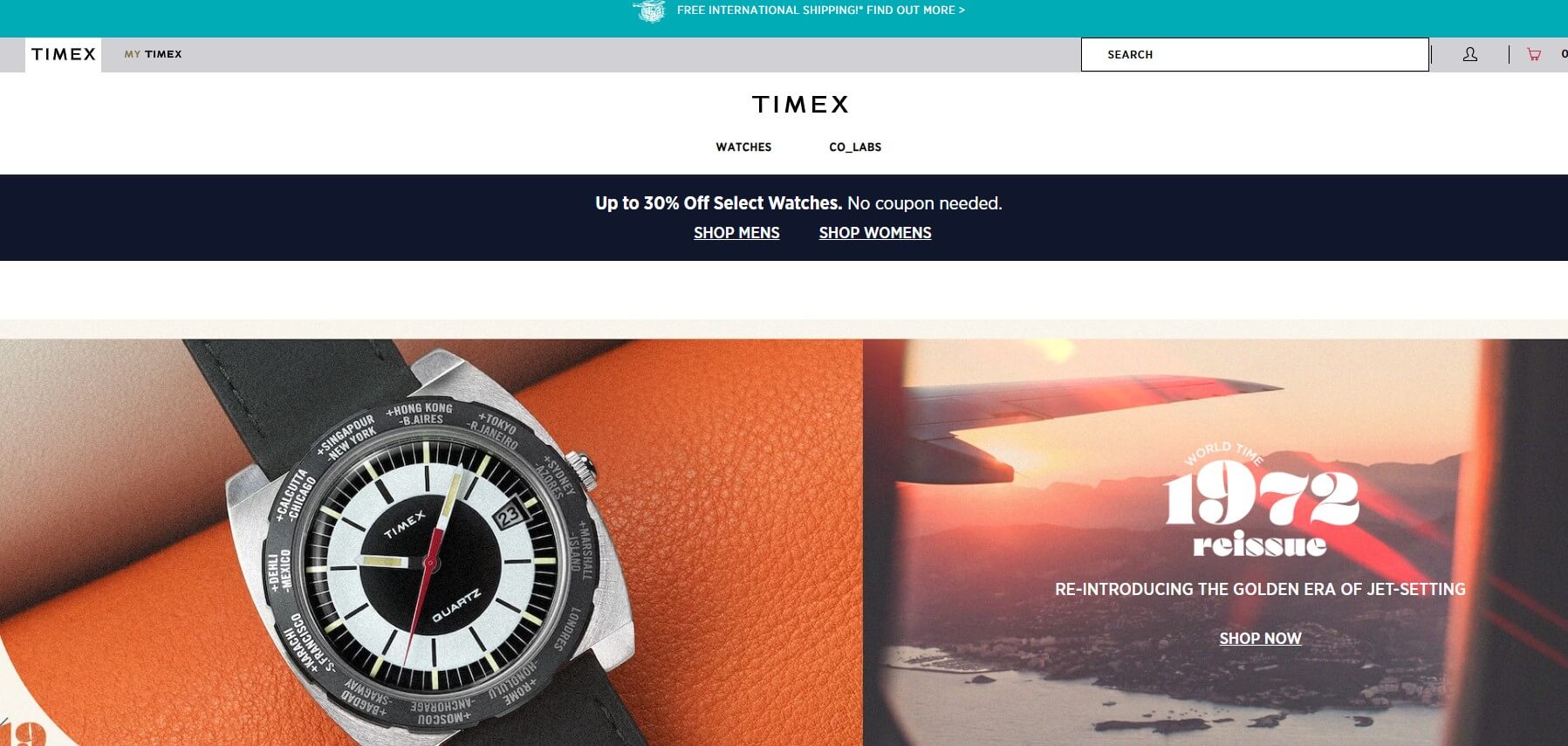 Founded in 1854 as the Waterbury Clock Company, Timex revolutionized the watch industry with innovative, cost-effective, and durable designs. Known as the "people's watchmaker," they shifted the paradigm from delicate curiosities to everyday accessories. Today, their Magento-powered site continues to offer an array of timepieces, maintaining the brand's legacy of affordability, reliability, and innovation.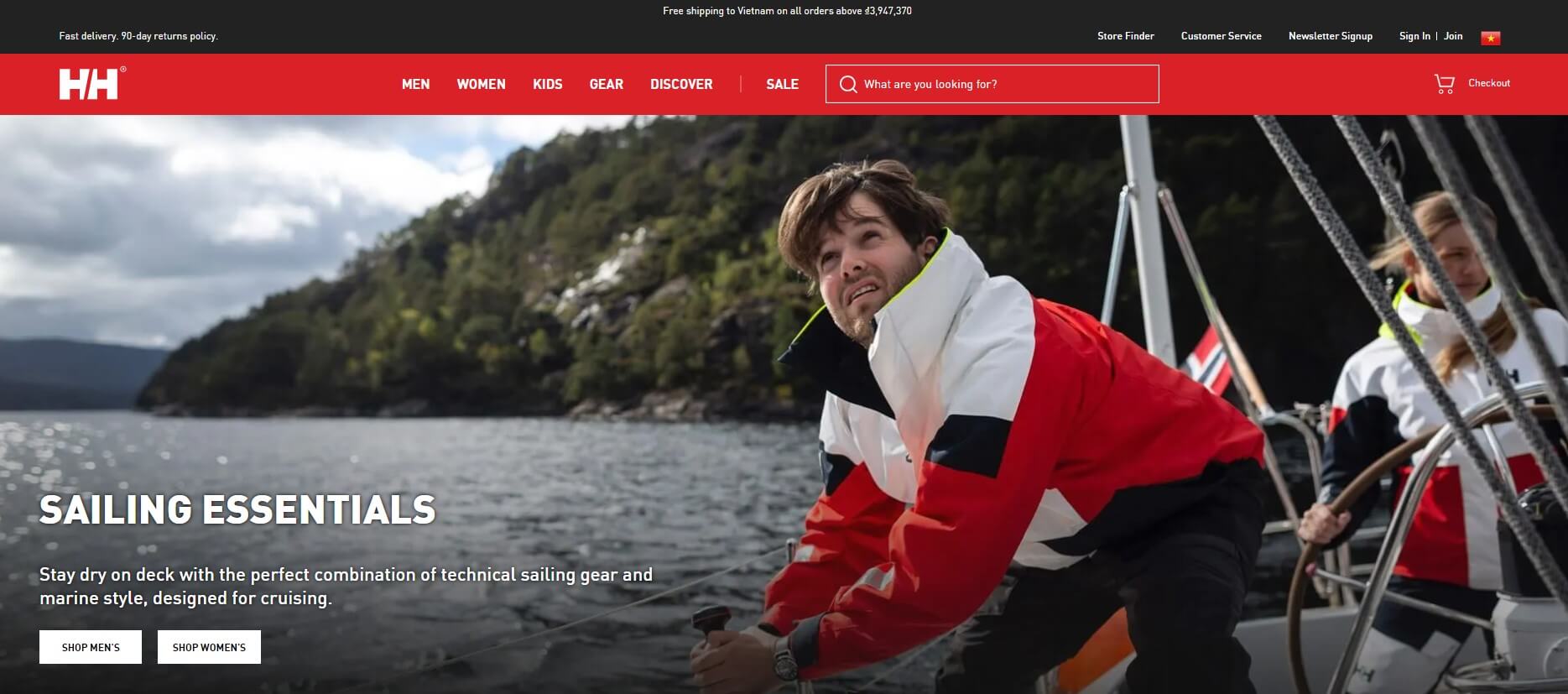 Helly Hansen, a professional-grade gear manufacturer based in Norway, has been aiding people to stay safe and comfortable for over 140 years. Today, their products, ranging from ski apparel to sailing gear, are trusted by professionals in some of the world's harshest environments. With their Magento-powered online store, Helly Hansen continues their founder's legacy by providing innovative gear to protect and perform in all conditions.
How To Build A Good Magento Website?
As we have explored these Magento website examples across industries, we've seen the power of Magento's versatile, customizable, and scalable platform. Each of these brands, whether selling custom pearls, puzzles, or professional-grade gear, has utilized Magento to create a seamless online shopping experience tailored to their unique customer base.
At Tigren, we've been crafting such unique and compelling Magento websites since 2012. Our clients, ranging from small businesses to large enterprises, have seen their success amplified through our detailed-oriented approach and commitment to ongoing support. Our development process, honed over years of experience, delivers high-quality results at a reasonable price, with a shorter time-to-market.
The right platform and a committed partner can make all the difference in the ecommerce landscape. As you've seen in these examples, Magento is a robust and flexible solution that can meet diverse business needs. If you're ready to leverage this potential and create a dynamic online presence that drives your business forward, Tigren is here to be that companion.
Read More: