This list will help companies in UAE find the best mobile app development company Dubai for them to create an excellent app for their businesses.
Top Mobile App Development Company Dubai – The Best 7
Location: Office #3203, 32nd Floor, Citadel Tower, Marasi Dr, Business Bay, Dubai, UAE
Royex Technologies is a young mobile application development company with a dedicated team of developers to provide complex solutions to clients.
The company goes to great lengths to meet the specific needs of its clients. Royex has built its reputation as a leading mobile application development company in Dubai with the consistent delivery of critical and technically demanding projects within tight timelines.
Service Categories: Responsive web design, E-commerce solution, Content Management System, Web app development, Social Media Application.
Location: Mezzanine Floor, Atrium Building, Land Mark: NBQ Bank Building Near to Al Qiyadah MetroStation, Next to Al Mamzar Shopping Centre Abu Hail, Dubai, UAE
Alwafaa Group has been a leader in the mobile app development industry for over 15 years and is considered the best mobile app developer in Saudi Arabia, Dubai. Since its inception in 2002, they have provided results-driven yet client-focused solutions for businesses. The number of their projects has exceeded 3000, spreading across multiple services.
Service Categories: eCommerce development services, mobile app development, Marketplace e-commerce solutions.
Location: 5th Floor, Gateway Building, Block A, Dubai Media City, P.O Box 454270, Dubai, UAE
With over ten years of experience, Mobiiworld is recognized as an award-winning full-service mobile application development company based in Dubai, United Arab Emirates. They have hands-on experience developing apps for various industries and have expertise in mobile app and game development, enabling them to deliver successful projects.
So, if you need the right mobile app development partner in Dubai or Abu Dhabi, Mobiiworld guarantees you tailored mobile app development services.
Service Categories: Mobile app development, website development, data analytics, digital strategy.
Location: 26th Floor, Mazaya Business Avenue, JLT, Dubai, UAE
Boost your business growth by partnering with Dubai's leading mobile app development company – Dubai Monsters – with all the experience to bring your brand to life. Their customers create a unique and memorable brand identity through in-depth research, modern designs, and eye-catching backdrops.
Dubai Monsters always strive to achieve customer satisfaction by providing timely and outstanding business solutions that their talented developers guarantee.
Service Categories: App Development, Digital Marketing, Web Development, Corporate Branding.
Location: SM – Office – E1-1822 G, UAE.
A2 Solutions is Dubai's fastest-growing web and mobile application development company. Since their inception, they have been committed to providing services that go beyond excellence, tailored to the needs of the ever-evolving digital environment.
They work hard to design and develop solutions that power today's businesses to shorten lead times for customer acquisition, accelerate revenue growth, create better brands and enable them to stand out from the competition. They develop services that develop new revenue opportunities for their clients using their technological prowess.
Service Categories: Mobile app development, web development, SEO, CRM/ERP software.
Location: Cluster W, Tiffany Tower, Office 1406, Jumeirah Lakes Towers, Dubai, UAE
Emirates Graphic is a digital agency in Dubai. Founded in 2013, the company employs approximately 35 people and serves mid-market customers in transportation, education, hospitality, business services, and e-commerce. After completing almost 300 projects, operating in 4 different locations, and winning multiple awards, Emirates Graphic is becoming one of the leading digital agencies in the UAE.
Emirates Graphic works in branding and digital marketing for an engineering firm. They developed new branding and logos for clients and applied the new look to unknown websites, blogs, email cards, and other marketing materials. Clients are impressed with the effective branding generated by the project.
Service Categories: Web design and development, Mobile Application Development, Digital marketing.
Location: Office 1301, Opal Tower, Business Bay Dubai, UAE
Quanta Software Solution is a software development company based in Dubai, U.A.E. Founded in 2005. Their team develops a website and app that serves many fields for Healthcare, Skincare companies, etc. They are also in charge of the client's social media marketing and SEO efforts. 
Quanta Software Solutions has developed a native app for iOS and Android. They provided both front-end and backend support for an online grocery app, resulting in a well-functioning platform. The team managed the project efficiently and transparently throughout the process.
Service Categories: Mobile App Development, E-commerce Development, Web Development, Enterprise App Modernization, and more.
Issue When Hiring App Mobile Development Company In Dubai
One of the problems SMEs face in Dubai when looking for a local mobile app development agency is the high prices. Many businesses on a tight budget can't afford to pay big bucks for an app, but they still want to build an excellent website for their business.
Our Recommendation
Our suggestion is to outsource cost-effective and high-quality services. The benefit of outsourcing is cost saving. Outsourcing e-commerce development can save 20% to 70%. Of course, the final cost depends on where you outsource.
Hiring developers in Asia is cheaper than hiring developers in other countries. This is solely due to the lower living cost, leading to a lower hourly charge rate. Rest assured that your app quality remains guaranteed.
Tigren is one of the best mobile app development companies in this region. We offer a wide range of development outsourcing services and have built many successful mobile apps.
Regarding your requirements, we will apply a custom work process and other practices so that your app is the most suitable for your business and promises more growth in the future. Take a look at our services, and if you have any questions, do reach out to us at [email protected].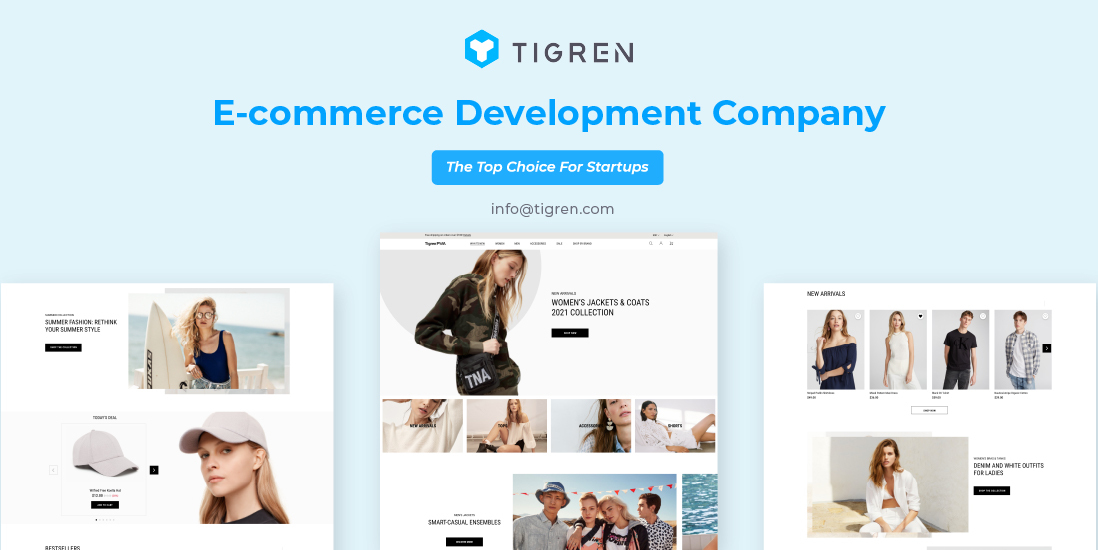 Bottom Line
Consider a mobile app development company in Dubai that grabs your attention. Remember that the choice is up to you, and no one understands your company's situation but you. Please consider our suggestions, as we know your requirements for an excellent app more than anyone.