Running an online business can be tough, like trying to play a game where the rules keep changing. With so much competition, it's hard for new businesses to win. That's where a multi-vendor eCommerce website comes in. It's like a big team, all working together to stand strong.
Does that sound interesting? If so, you're in the right place. In this post, we'll talk about how to build a multi-vendor eCommerce website and share some tips on how to make it successful.
General Overview
1. Definition of multi-vendor e-commerce website
A multi-vendor eCommerce marketplace allows several merchants to register with the same eCommerce website and add their line of items to the repository, which they may then show in separate categories. So, you have a single webpage with various collections of fashion items, electrical devices, books, and so on – depending on the merchants operating from the site.
More customers are turning to the Internet to purchase goods is the primary reason for the popularity of multi-vendor eCommerce platforms. So, while they're on a website looking for their favorite jeans, they are more likely to click on a menu on the same site to seek a branded headphone than frantically searching on Google's result pages. As a result, multi-vendor websites serve a more significant function.
It is a low-cost alternative for e-commerce businesses since it helps them offer their items to a broader audience more effectively. The operations of the multi-vendor eCommerce marketplace platform are inextricably linked as vendors provide their items to more consumers and a rising number of buyers seek more sellers on the platform.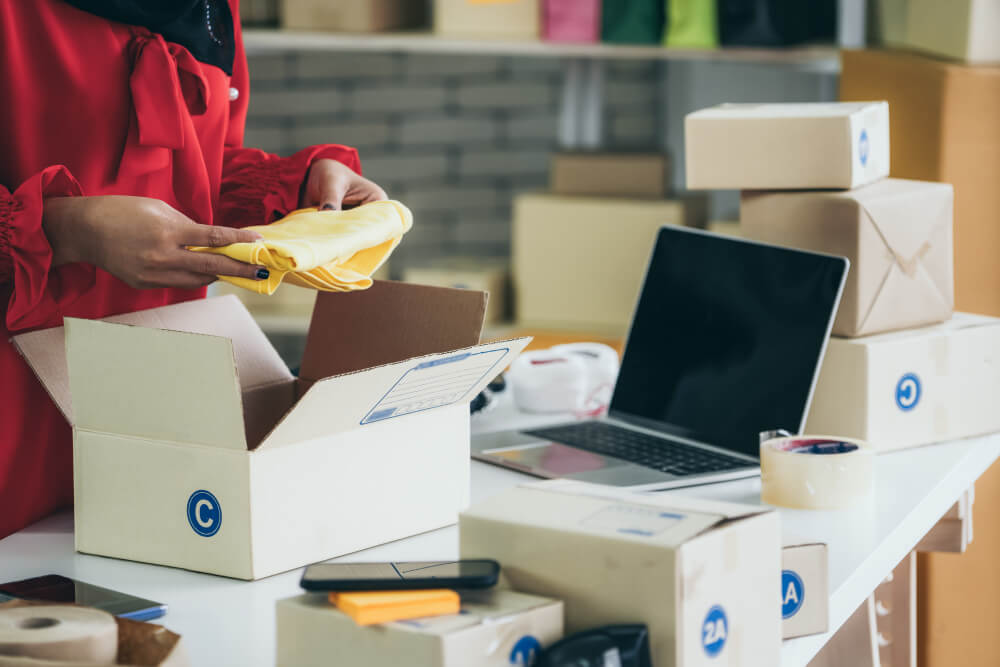 2. Popular types of multi-vendor websites
Multi-vendor eCommerce marketplaces can be categorized depending on the items they sell, the problems they address, and so on. The following are the broad classifications:
General Marketplace
This indicates that a eCommerce marketplace sells all types of items and categories. The market is not segmented, and merchants from all walks of life can put up their goods there.
Amazon is one of the most notable instances of such an eCommerce marketplace. The renowned online shopping site has an extensive product inventory from various merchants, ranging from fashion to technology to books.
Specialty Marketplace
These are eCommerce marketplaces that cater to a certain market. They bring together vendors who sell the same type of goods and present it to customers. These markets generally have a smaller audience compared to general marketplaces and target those looking for specialized items or services. Myntra, Jabong, Healthkart, and others are examples of marketplaces that cater to a particular client base.
Benefits Of A Multi-vendor eCommerce Marketplace
1. Lower investment
Setting up an online eCommerce marketplace requires less investment because your efforts will focus mostly on maintaining, promoting the online platform, and delivering the shipment. The remaining costs of marketing, packaging, and inventory management are no longer a source of concern for you.
It's also easier to manage your eCommerce marketplace so you may only need to hire additional employees when the platform's scale expands.
2. Less effort
As mentioned, inventory management, storage, warehousing, picking, and packaging are no longer your duty in a multi-vendor business. It is the responsibility of the merchants who sell in your store to take care of it. This exclusion is a relief since it saves you time, space, and money.
Moreover, you can stay away from time-consuming tasks such as writing product descriptions, predicting sales, or packaging them. You might devote effort to providing your vendors with a cutting-edge eCommerce marketplace that allows them to reach a larger audience.
3. Increased margin
Because there are numerous vendors who join the platform, an eCommerce marketplace owner can make a lot of money by charging a commission payment on each successful transaction between buyers and merchants.
You will have the flexibility of determining the margins you want to set for your store. Of course, the commission rate should not be too high, as the vendors need to see that they are benefitted by selling on your platform.
4. Boosted traffic
The most significant and obvious advantage of this business is that a website that caters to such a wide range of interests attracts many visitors. When you're selling items to a broad target group, footfalls are bound to be higher.
Furthermore, if sellers exclusively sell on this eCommerce marketplace, they will actively promote this website to enhance sales. A digital eCommerce marketplace can also increase buyers' trust and make them feel safer when purchasing items.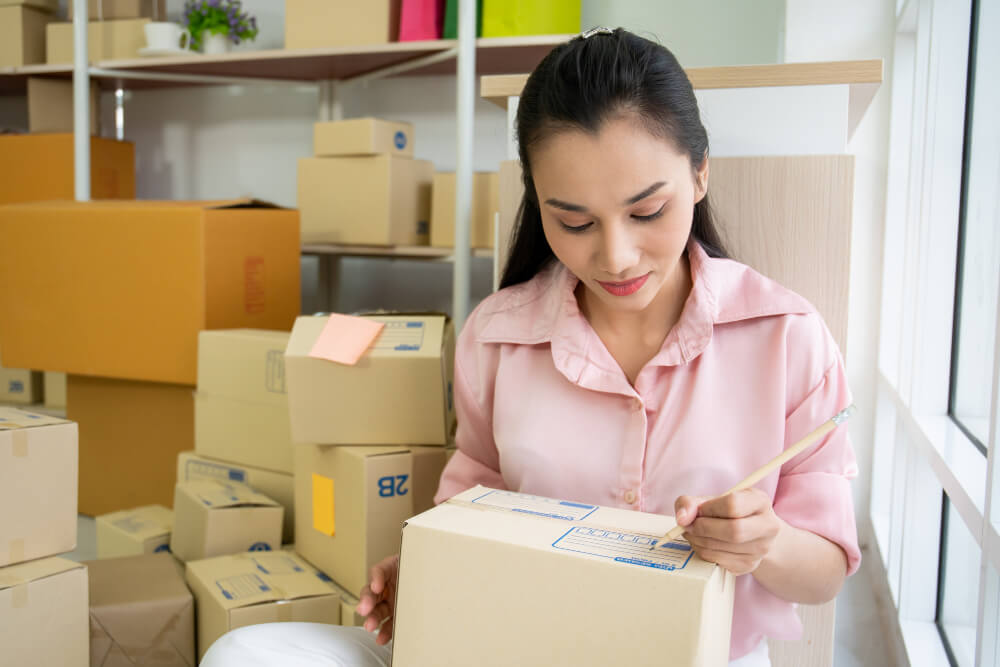 Essential Features Of A Multi-vendor eCommerce Marketplace
When creating a multi-vendor eCommerce website, you should consider these critical features for the admin, merchants, and consumers. Let's have a look at the elements that are necessary for all three of them.
1. Critical features for the admin
Subscription plans for vendors: Whether annual or monthly, subscription options are flexible features that may help you increase your income. The strategies can assist the administrator in increasing revenues by offering suppliers more possibilities to sell.
A robust payment system: In a multi-vendor environment, the administrator can choose between automated and manual vendor payments. Vendors can save 90% of their time by using the auto payout features.
A variety of storefronts: There's no need to start from scratch because there are worldwide storefronts for nations, sellers, and product categories. Create a new storefront for your multi-vendor e-commerce website with the desired language, currency, vendors, and items, then manage them from a single admin interface.
Admin access at multiple levels: Managing a large-scale eCommerce marketplace becomes easier when tasks are delegated to suppliers. With vendor registrations, the multi-vendor platform establishes different levels of admin panel access.
Compatible order management system: Your multi-vendor market will include hundreds of items. Customers may purchase numerous goods and pay for them all at once. For a smooth purchase, a robust order management system is required. The admin and vendor then can access all details of the orders.
Warehouse management: The admin will track real-time inventory, create different warehouse locations, and manage operations using this functionality.
Product review management: This feature aids administrators in establishing a product's reputation and preserving its brand value among customers. Additionally, the features products function assists sellers in showcasing their high-value items and assists administrators in generating an income stream.
2. Essential features for vendors
Inventory updates in real-time: Vendors should be able to get real-time inventory updates as well as detailed information about their orders. This will aid in inventory management.
Registration of vendors: Third-party merchants should be able to list their products quickly and register on your multi-vendor eCommerce marketplace. They must have their profile and be able to suggest product listings to their buyers.
Management of taxes: Various areas have different tax categories, and this functionality will allow sellers to provide the appropriate tax information for their items.
Storefront modifications: Vendors may use this feature to create more appealing looks for their small stores. They should be able to change elements like fonts, colors, themes, and layouts.
Promotions: A built-in Pay per Click (PPC) advertising function can assist merchants in promoting their items and tracking the effectiveness of their ad campaigns. The promotion function helps sellers to boost their revenue by setting their marketing budget, cost per click, and campaign duration.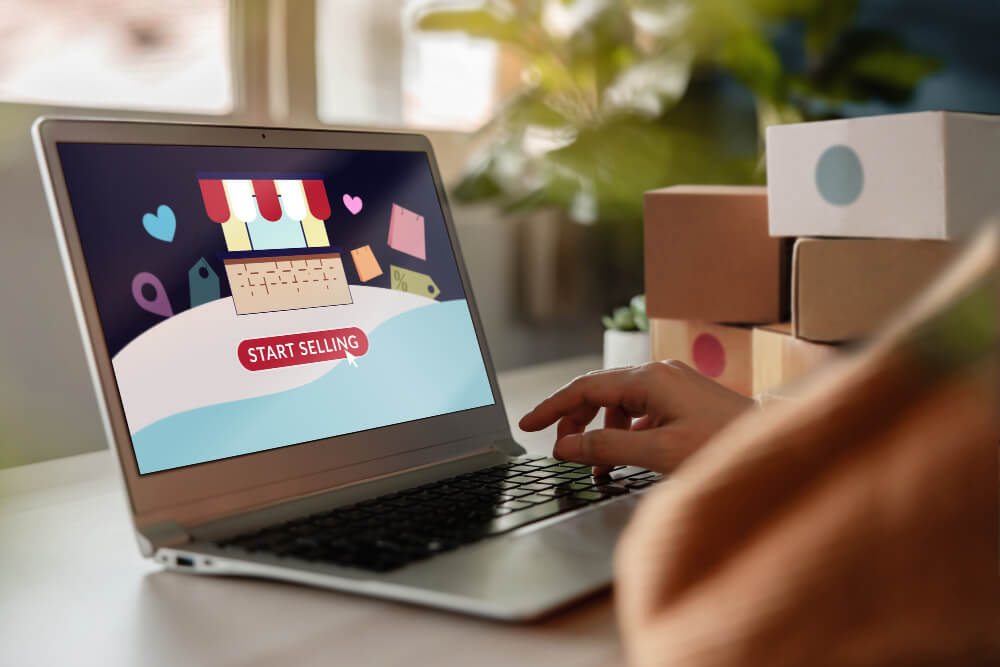 3. Must-have features for users
Captcha assistance: The Captcha Assistance function allows users to contact suppliers.
Products comparison: Users should be able to check prices by viewing or selecting several goods.
Ordering multiple products: Users should use the same cart to collect various items from numerous suppliers.
Delivery and fulfillment: People expect a regular status update on their shipment when they acquire something they truly desire or appreciate. 97% of buyers demand real-time order tracking. If your buyers can track delivery in real-time, this will enhance their experience, leading to more orders and fewer cancellations.
What To Consider When Developing A Multi-vendor eCommerce Website?
When it comes to multi-vendor eCommerce website development, there are several factors to consider. Because of its intricacy, it's best to entrust the project to a professional development company.
Let's have a look at things to bear in mind while you work on your plan:
1. Concept and purpose of the eCommerce marketplace
What is your marketplace's purpose? Do you want to add more services or goods to your own brand's ecosystem? Is the firm in the market?
How you approach sellers and customers is determined by the aim of your marketplace. Also, make sure you do your research. Check to see if the industry you'll be serving is expanding.
Furthermore, to attract more users, the marketplace's concept should be distinctive. It shouldn't be a carbon copy of something else.
2. User experience
A positive user experience will assist the multi-vendor e-commerce website in gaining trust and increasing traffic. Making it easier for customers to explore and categorize items is an important factor. Investing in a pleasing aesthetic and user interface design will improve their experience.
Customers need to have a strong belief in the online marketplace before making a purchase. To increase trust, you must provide reliable information about the platform.
TaskRabbit, for example, assesses all vendors in its outlets by conducting comprehensive checks to create reliability. Include financial guarantees such as a return policy, a money-back promise, and client loyalty insurance. Customers may trust AliExpress and Amazon because they provide money-back guarantees.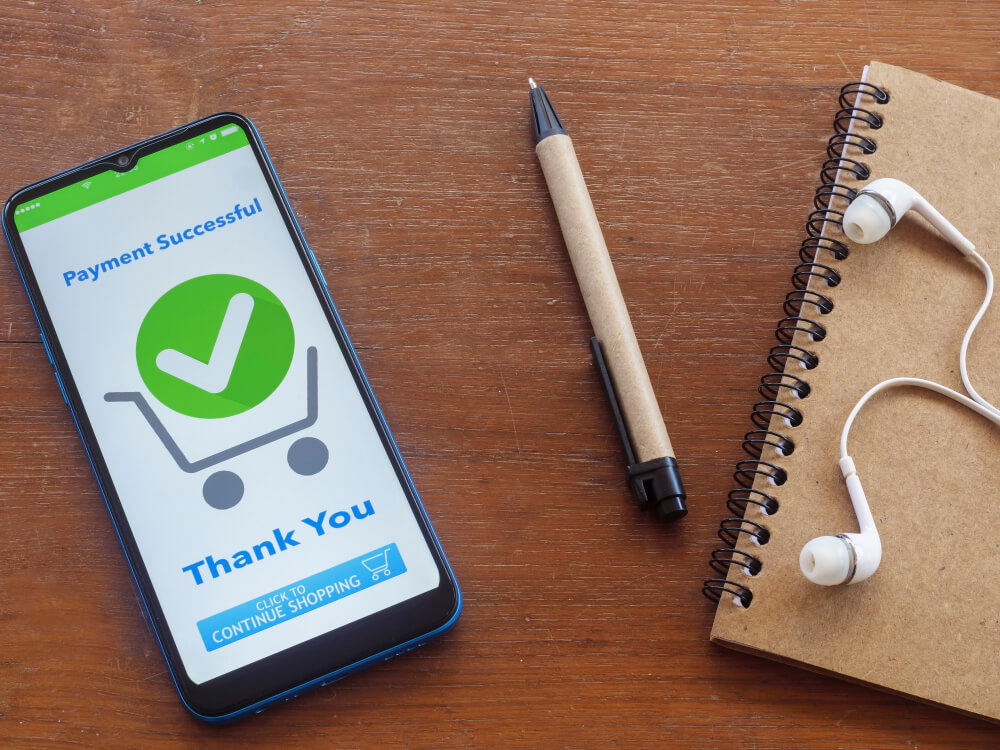 3. Targeted market segment and participants
Once you've established that there's a need, seek an underserved niche. Etsy, for example, began as a tiny marketplace for artisans. Do you know when Amazon was just a little bookstore? Additionally, devote effort to creating customer and vendor personas. You must understand the pain points of both parties involved in a transaction to succeed in your specialty.
Buyer questions to ask include:
Who are your target buyers?
Where are they buying from, and what reasons are they doing so?
What are the stumbling blocks in their procurement process?
Who and what has an impact on their purchasing decisions?
Communicate with potential suppliers on your website. Learn about their requirements for expanding into new areas and increasing sales. Concentrate on questions such as:
How do they market their products?
Do they sell on other websites, why or why not?
What are their main challenges?
How can you make it easy for them to sell?
You may begin addressing the demands of your customers and vendors after having a better understanding of them. They should also be tightly aligned with your multi-vendor eCommerce platform development route.
4. Create a list of your MVP's features
An MVP, or minimum viable product, is the bare-bones product version, having only the features required for first success. The MVP is based on the idea of creating a functional e-commerce website in a few months (or less). However, when people engage with the site and new data becomes available, you will continue to develop it and may even change the development direction.
You should start with an MVP when initiating multi-vendor eCommerce website development. The MVP gives you the minimum necessary functionality to prove the eCommerce marketplace's worth. It isn't a rudimentary market. It is practical, yet it is designed and built with care. This approach can reduce your initial investment and allows you to test the waters.
Below are some of the advantages of using the MVP method:
Proving the eCommerce marketplace's necessity.
The mechanism of monetization is being fine-tuned.
Buyer and vendor user interfaces are being tested and improved.
Identifying which traits are most important and which ones aren't.
An iterative approach is required to implement an MVP method for creating an eCommerce marketplace website with multi-vendor functionality. Developing, testing, deploying, obtaining feedback, and updating accordingly are the steps. As a result, you won't get on the wrong track for long and can find better approaches to optimize your marketplace.
5. Decide on a monetization strategy
What is your plan for generating income? In the beginning, how many leads can you provide? A subscription model's success hinges on your desire to market your vision of a vibrant eCommerce marketplace to potential suppliers and then follow through on that vision.
Will you give administrative services for free, or will you charge for them if you decide to do so? If you provide payment processing, will you charge vendors a fixed cost or a percentage of the sale? Will you be able to gain income from listing fees? These are the questions you should consider while figuring out how much money you'll need for a multi-vendor e-commerce site.
Make sure you produce enough cash flow, regardless of your monetization approach. The second most common reason for startup failure is a lack of funds.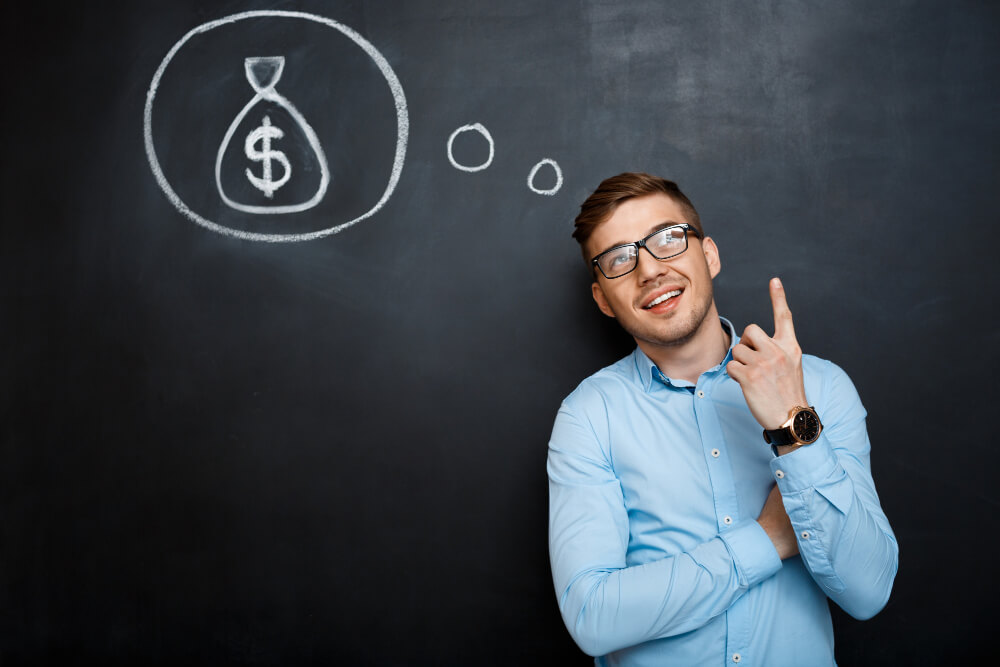 Steps To Build A Multi-vendor E-commerce Website
1. Conduct a comprehensive market niche & rivals analysis
During the development phase, you should choose a niche, a name, a business model, a technology stack, and software developers. It's important to research the target demographic, current e-commerce trends, competitors, technology, and other factors which we'll go over later.
Any effective multi-vendor marketplace website must cater to a particular industry. In other words, you must choose what you will give your prospective consumers.
To focus on the correct product category, keep an eye on potential rivals as well as the different sorts of e-commerce marketplaces, which are categorized as follows:
Platforms for products
Consumers use the platforms to make purchases, both B2B and B2C customers. In many situations, a P2P (peer-to-peer) alternative is also available. Amazon, eBay, AliExpress, Etsy, Google Play, and other well-known multi-vendor websites are examples of this marketplace type.
There is no one-size-fits-all solution for multi-vendor eCommerce website development. Different projects require different CMS, e-commerce frameworks, and JS libraries, depending on the business strategy. Furthermore, by default, both a desktop and mobile version will be available. For any multi-vendor marketplace platform, we believe Magento 2 is the ideal choice.
Platforms for providing services
Consumers go to service markets for things like household maintenance, startup funding, apartment leasing, vehicle sharing, medical and beauty treatment, freelance jobs, and a variety of other services. Both the payment options and the website functionalities are similar to those seen on product multi-vendor e-commerce websites.
Each builder of a multi-vendor marketplace website must choose a specialty and a platform category for their new enterprise. However, a massive target audience and extensive knowledge of the supplied products/services are strongly suggested. The audience you choose may affect what types of features your marketplace will provide.
2. Choose a suitable domain name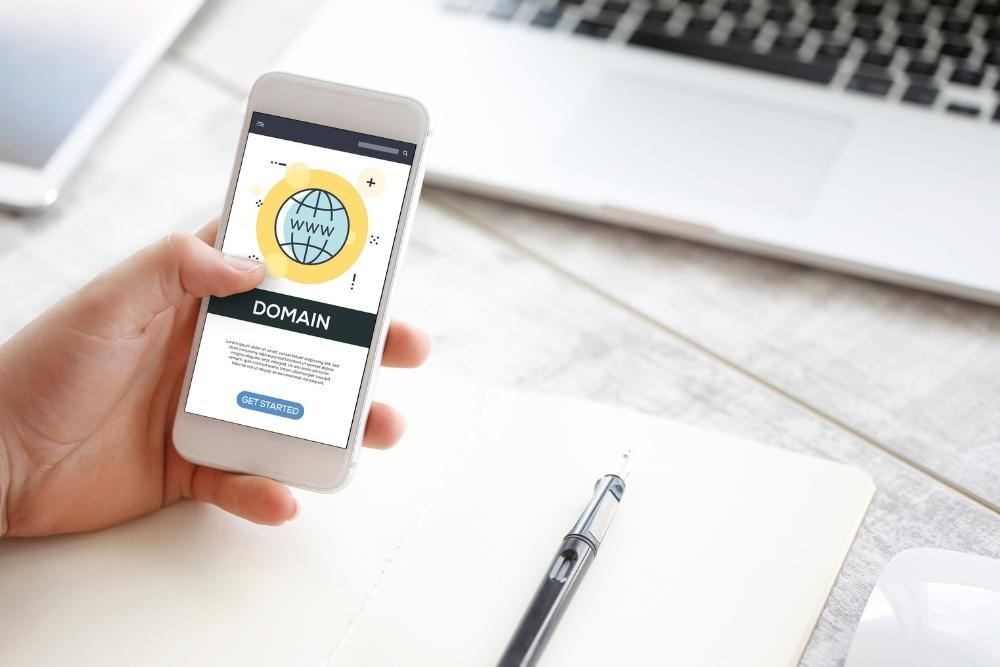 Try to envision your website's name as a banner over your store's door while coming up with a name. Customers should learn about the items that you sell and the purpose of your project by looking at the name.
This is just as important as having the proper development technologies and a good marketing plan. Before the current surge in multi-vendor marketplace systems, this wasn't a difficult task: the name of the primary product was frequently used to choose the name of the website. But even back then, many companies had to create their terms: Facebook, Twitter, and Spotify all arose from innovative online jargon.
However, don't go too creative with your name because strange names turn off potential consumers. The name should convey the project's core idea and why customers should visit your site. Avoid numbers and nontraditional domain zones in favor of brevity and cognitive comfort.
3. Integrate monetization and usability
A description of the essential aspects of your multi-vendor market should be the first step in the actual creation of your project. Goals, operations, markets & competitors, design principles, marketing strategies, and other essential aspects of your website should all be present in it.
This collection serves as a springboard for the future development of your idea. It should not, however, be overly comprehensive because particular points will emerge throughout development.
Another factor to consider is how your multi-vendor marketplace will monetize. You can apply the following methods:
A commission charge: A platform charges a set fee for each transaction that is completed through it.
Subscription: The site charges both buyers and sellers an annual (or monthly) fee to use it. But often, other websites only charge merchants.
A charge for listing: Sellers must pay a commission for their items to be listed on the site. The amount of the payment is determined by the product category.
A freemium plan: Some of the platform's fundamental functions are free, while premium features are not.
Whatever type of monetization is chosen, the platform should have a multi-vendor marketplace payment gateway pre-installed. Your platform's development team may advise you of the appropriate payment gateway.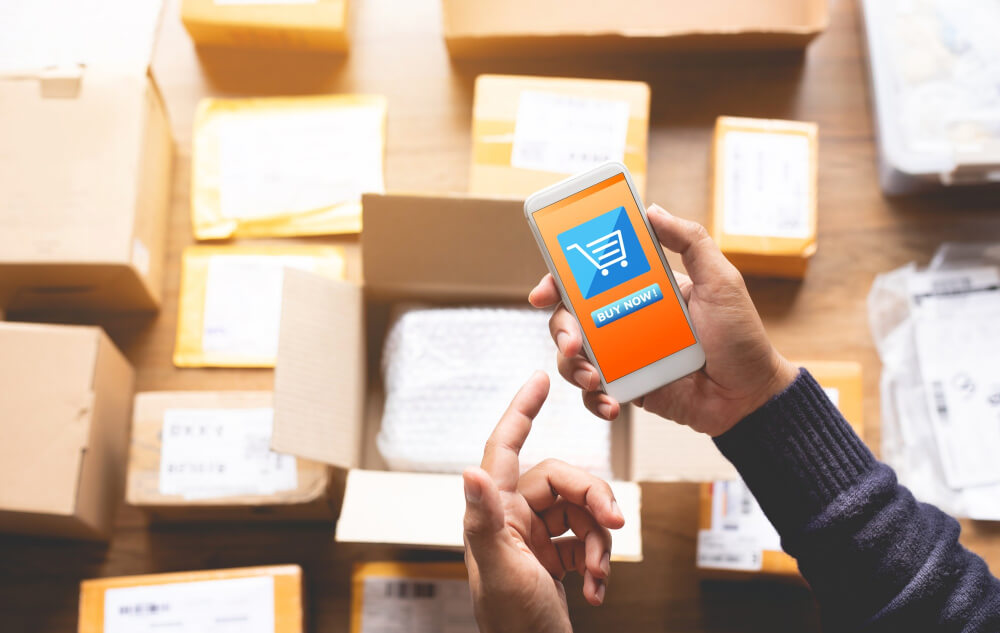 4. Choose a website development solution
Multi-vendor eCommerce website development can be conducted in three ways. In terms of deployment speed, development cost, and available functionality, each has its own set of advantages and disadvantages.
Starting-from-scratch approach
This is (obviously) the most expensive and time-consuming option for multi-vendor eCommerce website development. Yet, only the sky's limitations can compete with this approach in terms of inventiveness. It creates space for unique and unparalleled multi-vendor marketplace software solutions.
If you want a one-of-a-kind website, this is the way to go. But think hard before making such a decision: this sort of multi-vendor eCommerce website development requires both a great company plan and a specific budget.
The ready-to-use open-source software
This is the quickest and cheapest option. In many situations, open-source marketplace software allows the construction of a multi-vendor e-commerce website without the assistance of an expert developer.
However, the current multi-vendor market samples can only fulfill the needs of small businesses. Forget about your project's uniqueness: your website will have to appear and feel like many others. Furthermore, after a rocky start, you'll almost certainly have to deal with content updates.
CMS-based development
One of the golden mediums among the alternatives mentioned above with a flexible and highly configurable CMS platform is Magento.
The Magento platform provides a wide range of eCommerce functions by default. To make a regular Magento website become a multi-vendor marketplace website, you just need to install a Magento Marketplace Extension into it. Then, you can either apply a ready-made Magento theme for your website or create a unique design.
If the above steps seem complicated to you, finding a professional Magento website design and development company to help is necessary. With over 10 years of experience, Tigren is one of the top Magento development companies that can help you build your dream multi-vendor marketplace website. Send your requests to [email protected] and let's talk about your project!
5. Promote your website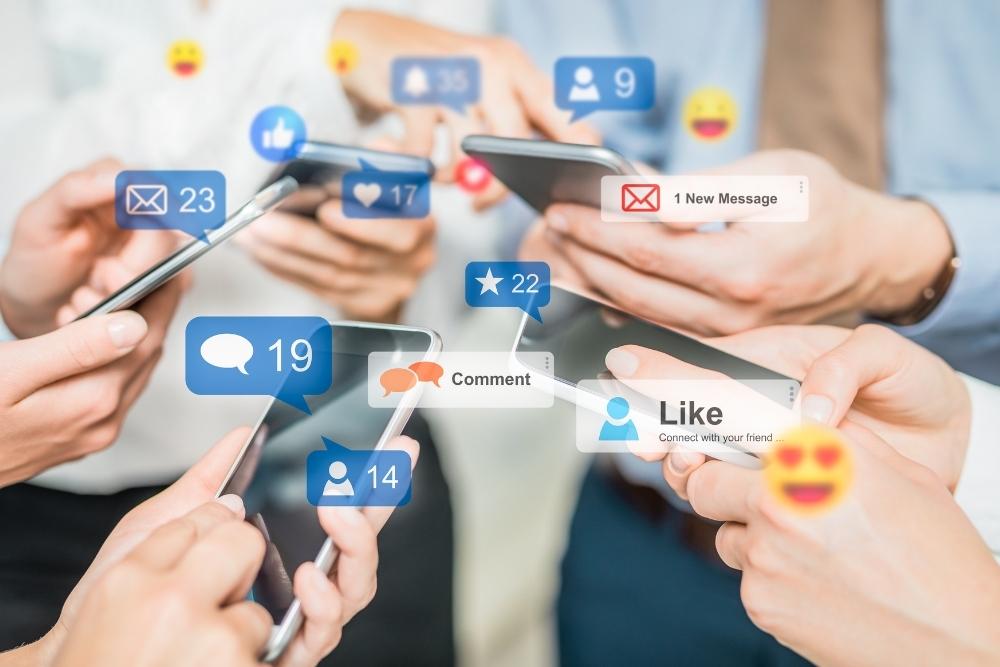 Several professional multi-vendor marketplace operators recommend initially looking for sellers during this phase. You can use one of the methods below:
Get in touch with vendors in different marketplaces.
Utilize Google to find vendors on marketplace sites.
Look for the vendors' social media accounts: Facebook, Linkedin, and Instagram have many social profiles for different goods suppliers.
Then it's on to the purchasers when the vendors have finished. The usual ad on Google and social media are influential. Discounts, gifts, and incentives will be enough for your multi-vendor marketplace project on a timely basis during the first stage of your website marketing.
6. Implement MVP and post-deployment development
The minimum viable product (MVP) allows you to expose your concept to a target audience quickly. It makes sense to test your multi-vendor marketplace under real-world situations at a low cost.
Following the creation of MVP, your team will have the opportunity to collect feedback from consumers, allowing developers to enhance your website's usability. Visual design revisions might be integrated with the addition of new functionality.
An effective feedback system aids in the analysis of your audience's user experience. The audience of a multi-vendor marketplace platform consists of both merchants and customers.
Google Analytics, focus groups, and surveys are just a few of the tools available for your project's post-deployment development. If you anticipate your multi-vendor marketplace website's significant commercial growth possibilities, a customer support service and an easily understandable help desk won't hurt either.
Wrap Up
A multi-vendor e-commerce website is an excellent environment to start your large-scale business. If you don't plan to sell something specific, you can consider this alternative approach. Contact firms that provide multi-vendor eCommerce website development and start putting up your store right now.