Payment gateways go hand in hand with the booming of E-commerce. The more profound their impacts are, the more UK business' attention they attract. So, if you are new to this field and find yourself spoilt for choice (FYI, the market of payment gateway providers is enormous), this article will give you a list of the top online payment gateways UK.
Let's get started!
5 Best Online Payment Gateway Providers UK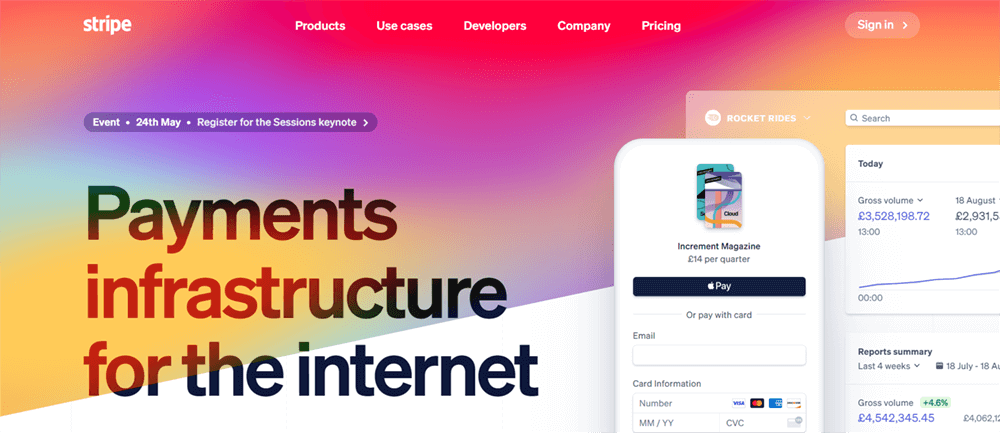 Stripe is probably the best online payment provider, not only for merchants in the UK but also for those who sell internationally. Many businesses worldwide use Stripe to accept payments and expand globally. The list includes Lyft, Facebook, DoorDash, Boohoo, etc.
Stripe comes with no setup fees and no hidden costs. It accomplishes the highest level of security certification, supports a wide variety of payment methods, and provides 24/7 support. Its checkout flow is highly optimizable, yet some open APIs and tools may be tough to get hold of.
Stripe offers a pay-as-you-go pricing, with 1.4% + 20p for UK cards (+1.1% for European Economic Area).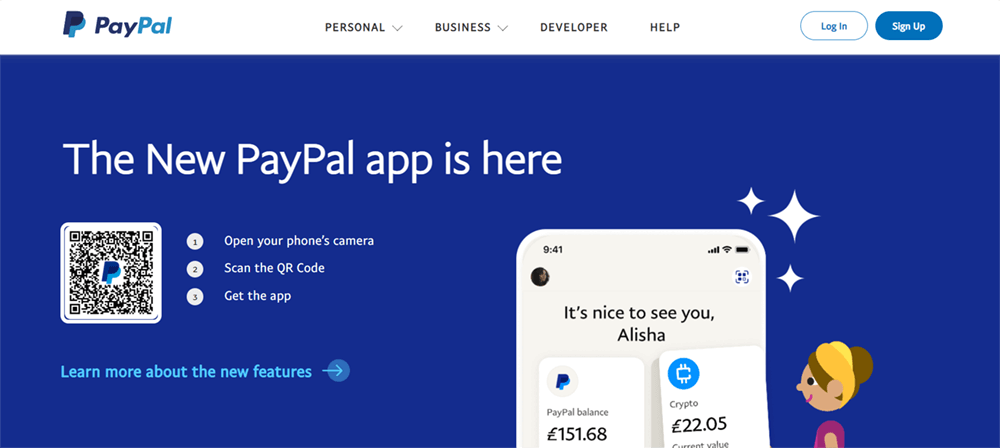 If you feel overwhelmed with the technical information of Stripe, then Paypal is an option you should consider. Known as one of the biggest names in the payment industry, Paypal is a secure and straightforward gateway for your business. Netflix, Adidas, Spotify, and Very are among the companies that accept payments using Paypal UK.
The payment gateway is straightforward to set up and operate. It also gives merchants extra security, fraud prevention,n, and additional business resources (e.g., tips to boost sales). Their customer support is decent, considering the size of the client base.
Paypal's standard rate for receiving domestic transactions is 2.9% in the UK.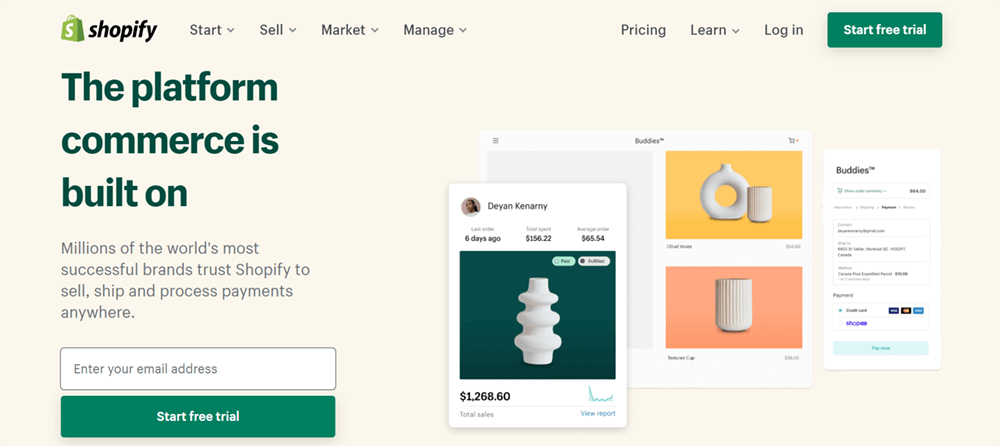 Shopify is one of many online payment providers UK. It contains all the features you need to manage your payment process effectively without the help of a third-party option.
Shopify Payments exclude a transaction fee of 2.2% that it applies to other third-party payment methods. Besides, you are also entitled to lower credit card transaction fees once you upgrade your subscription plan. Easy setup and high security are granted. However, Shopify Payments is restricted to certain countries.
Shopify pricing is divided into three plans, namely Basic (£24/month), Shopify (£69/month), and Advanced (£259/month).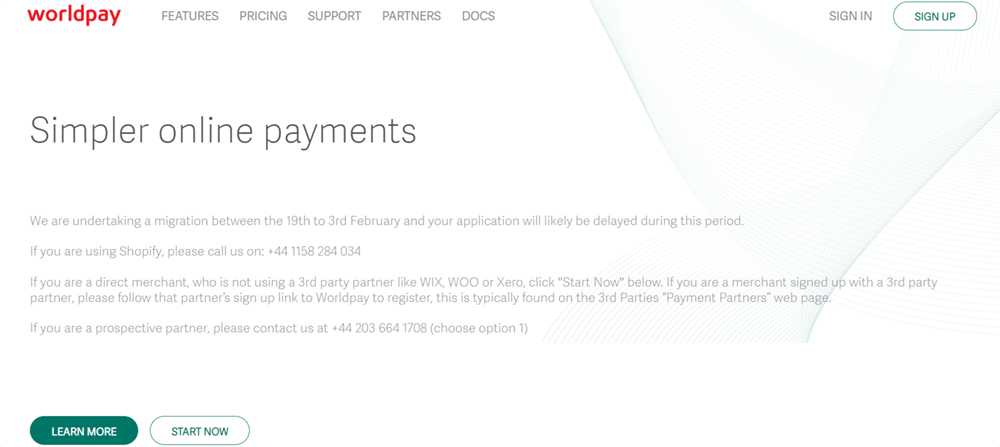 Known as "WorldPay from FIS" since its acquisition, the company is a leading global payment business with 30 years of experience in merchant services and online processing.
WorldPay is well-known for its top-notch data screening. Next, you can expect simpler payment processing and more payment channels (over 300). WorldPay also has a user-friendly and easy-to-navigate interface and frequent business reports.
WorldPay charges 2.75% of each transaction plus £0.20 or £19 per month for the monthly plan.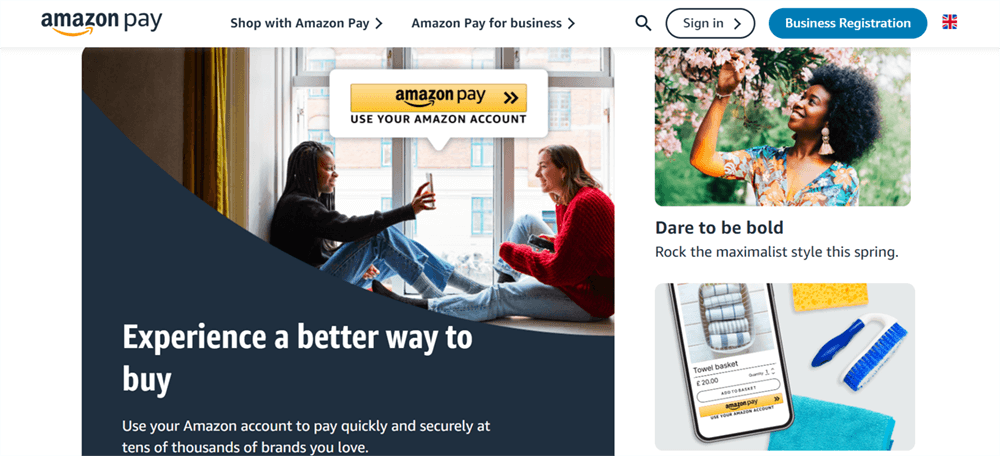 Amazon Pay provides buyers with a secure, trusted, and convenient way to sign in and pay for their purchases on your site by using their Amazon credentials.
Just as the name suggests, everything is done via Amazon. This payment gateway also leaves users on a positive note (ease of use, instant payment, great cashback, and high security). Besides, one perk of using AmazonPay is the integration of Alexa into your shopping experience. However, one drawback of AmazonPay is that you must have an Amazon account.
Amazon Pay fees are 2.7% + £0.30 (for domestic UK transactions.)
Things To Keep In Mind While Choosing Online Payment Processors UK
Variety of payment methods
A good payment gateway should include multiple options for the customers, such as credit cards, debit cards, digital wallets, direct bank transfers, etc. You don't want to lose a customer just because they cannot find an ideal payment method on your site.
Compatibility
Of course, the payment gateway of your choice must be compatible with your E-commerce platforms and your bank account. This is to prevent any potential technical errors during your transactions.
Flexibility/Customizability
By flexibility, we mean the number of steps involved in making a transaction. The more complicated they are, the more burden both parties (customer and merchant) must bear.
Security
Although online payment gateways are recognized for their security, data breach and other similar security risks are not inevitable. Make sure everything's safe!
Pricings
This totally depends on your financial capability. You are minted, you get a huge gateway. You have minimal cash, you get an average one. It's advisable to find a payment gateway suited to your corporate budget.
FAQs – Payment Gateway Comparison UK
1. What is the best online payment gateway for small businesses in the UK?
It's challenging to make a comprehensive payment gateway comparison in the UK, but the best one for small businesses may well be Paypal: Safe, easy to set up, no hidden costs, etc.
2. What is possibly the cheapest payment gateway in the UK?
Possibly Paypal. Its fees are less than other providers.
3. What may well be the best payment gateway UK?
In terms of quality and services, regardless of pricing, then WorldPay it is.
4. Are there any free payment gateways?
There's no such thing as a free lunch. All online payment gateways charge for their services.
Bottom Line
Online payment gateways have been a great help to online businesses worldwide and particularly in the UK. The market for this technology is so huge that sometimes it's a real task to choose a worthy gateway.
The guide has already provided you with the top 5 best online payment gateways UK and several things to look out for. If you're looking to integrate payment gateways for your online store, contact Tigren. Our support package offers all-rounded maintenance for your website.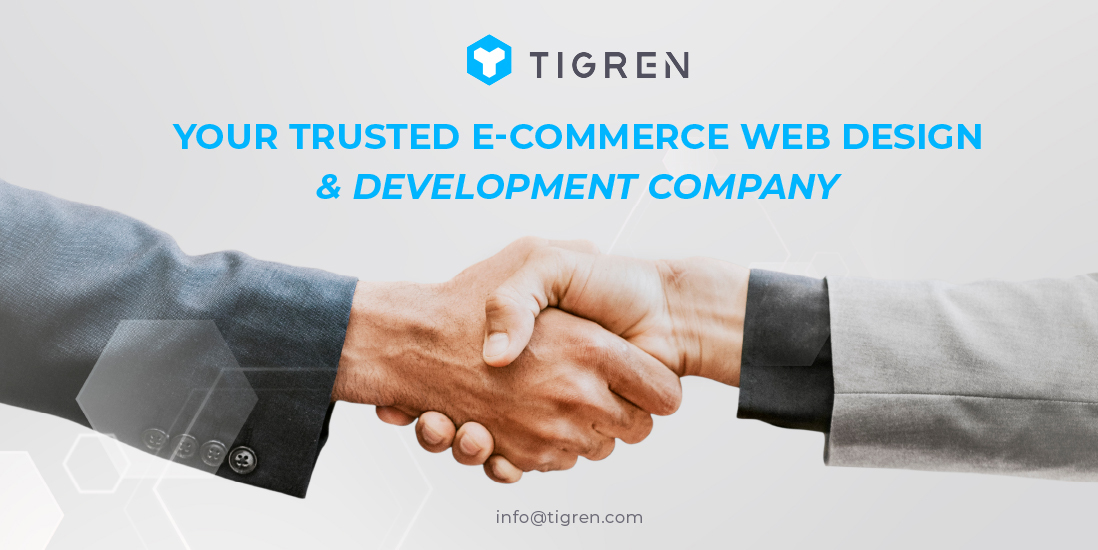 Read more: