As an ecommerce merchant, selecting the right and high-quality payment gateway is crucial for providing a secure checkout experience to your customers. With an abundance of options available, it can be overwhelming to determine which Magento payment gateway can benefit your business.
In this blog post, we've curated a list of the top 10 Magento payment gateways that are trending in 2023. Whether you're a small startup or an established corporation, these payment gateways offer great flexibility and amazing features to satisfy your unique customer's needs. Let's get started.
What Is A Magento Payment Gateway?
An ecommerce payment gateway is a service that allows online stores to securely process credit card payments. It acts as a bridge between the store and the bank, ensuring that transactions are approved and customers' financial information is protected. It works like a physical cash register in a store, but for online businesses. The payment gateway takes the credit card details, encrypts them for security, and transfers them safely between the customer, the merchant, and the bank.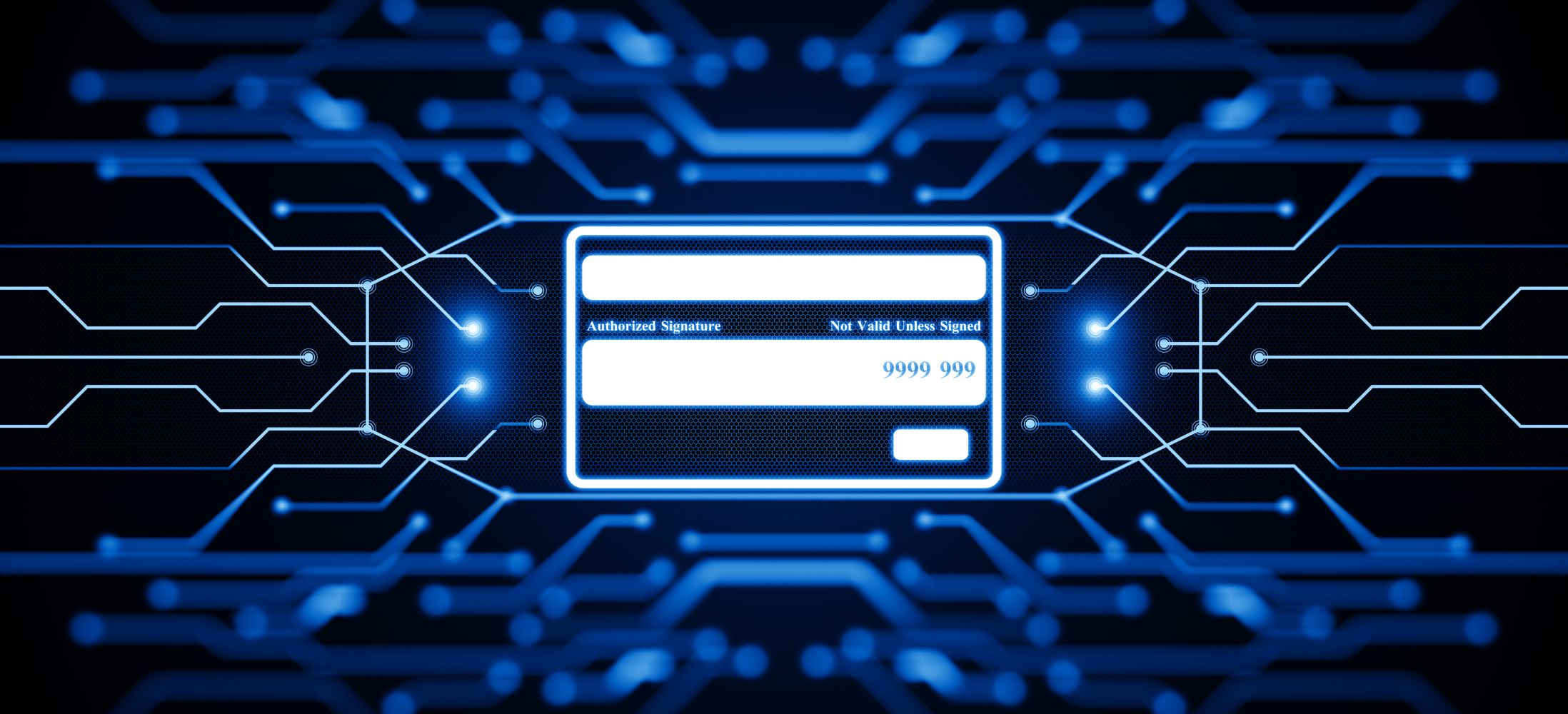 In Magento, popular payment gateways like PayPal, Braintree, and Authorize.net are included by default, and there are more options available as well. By using a payment gateway, merchants can offer various payment options for customers to pay and make the checkout process easy and secure.
How Does A Payment Gateway Work?
An online payment gateway acts as a secure link between a webshop and a bank. When customers use their credit or debit cards to make purchases, the payment gateway processes their information and communicates with the bank for a response. This response, whether the transaction is accepted or declined, is then sent back to the webshop's server, and the customer sees the appropriate message.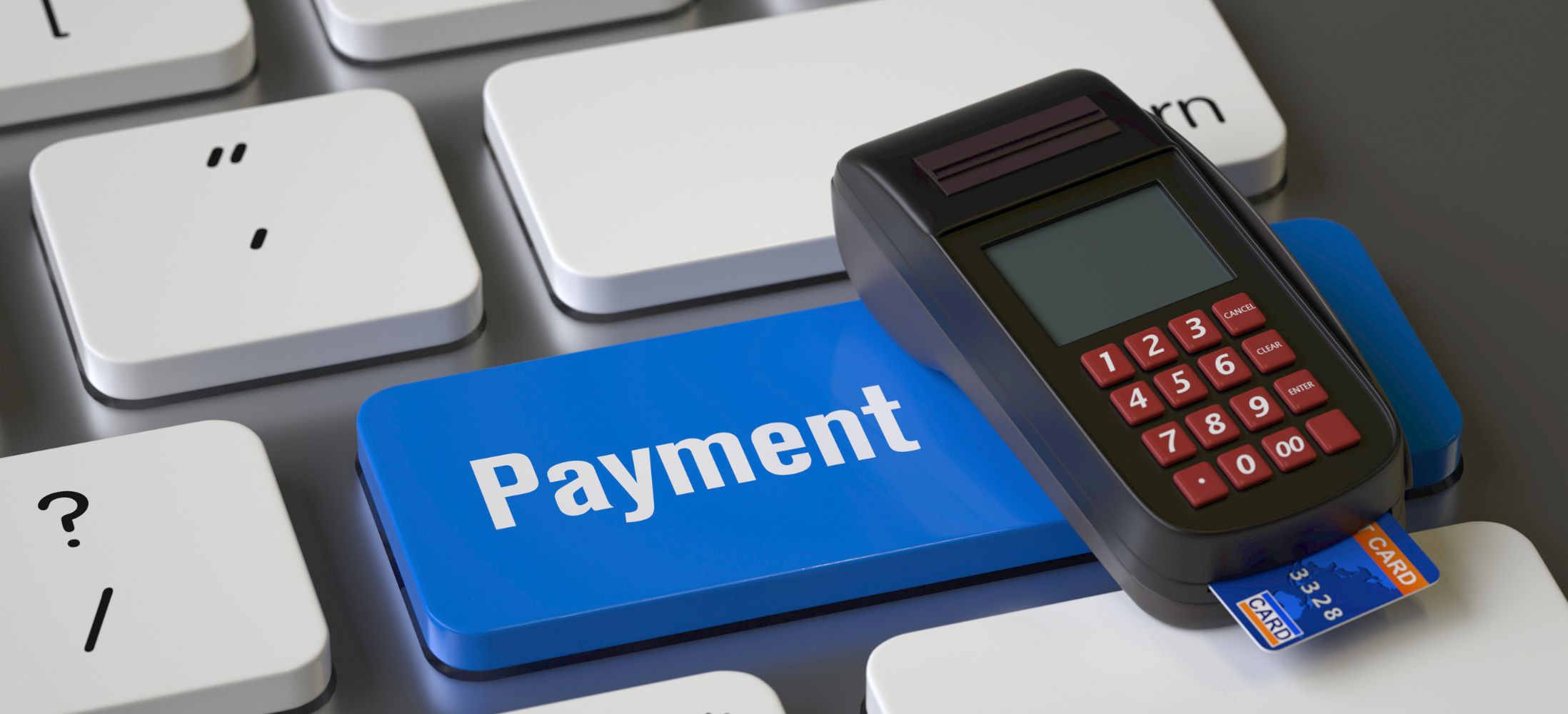 Here's how Magento payment processing works: Customers select the items they want to buy and enter their credit card details on the checkout page. The Magento payment gateway receives and encrypts this information before sending it to the payment processor.
The transaction is then authenticated by the bank, which decides if there are enough funds in the customer's account. The response from the bank is sent back to the payment processor, completing the transaction.
Once the bank transfers the funds through the Magento payment gateway, they are forwarded to the merchant account. The time it takes for the funds to appear in the account depends on the specific payment gateway used, ranging from a few minutes to several working days.
In summary, an ecommerce payment gateway ensures secure transactions between the webshop and the bank. It involves selecting products, submitting payment details, authentication by the bank, and the transfer of funds through the payment gateway to the merchant's account.
How To Choose A Magento Payment Gateway?
Choosing the right Magento payment gateway plays an important role in the success of Magento stores. Before making the final decision, you should consider 4 main factors: security, convenience, capabilities, and cost.
1. Security
When selecting a payment gateway for your Magento website, one of the most crucial factors to consider is the security it provides to protect customer data and prevent payment fraud. This is of utmost importance to maintain customer trust and protect your business's reputation.
To ensure the security of customer data, look for encryption methods to keep customer information safe during transmission. Encryption is a process that encodes sensitive information, such as credit card details, during transmission, making it virtually impossible for unauthorized individuals to access the data. Strong encryption measures will help create a secure connection between the customer's browser and your website.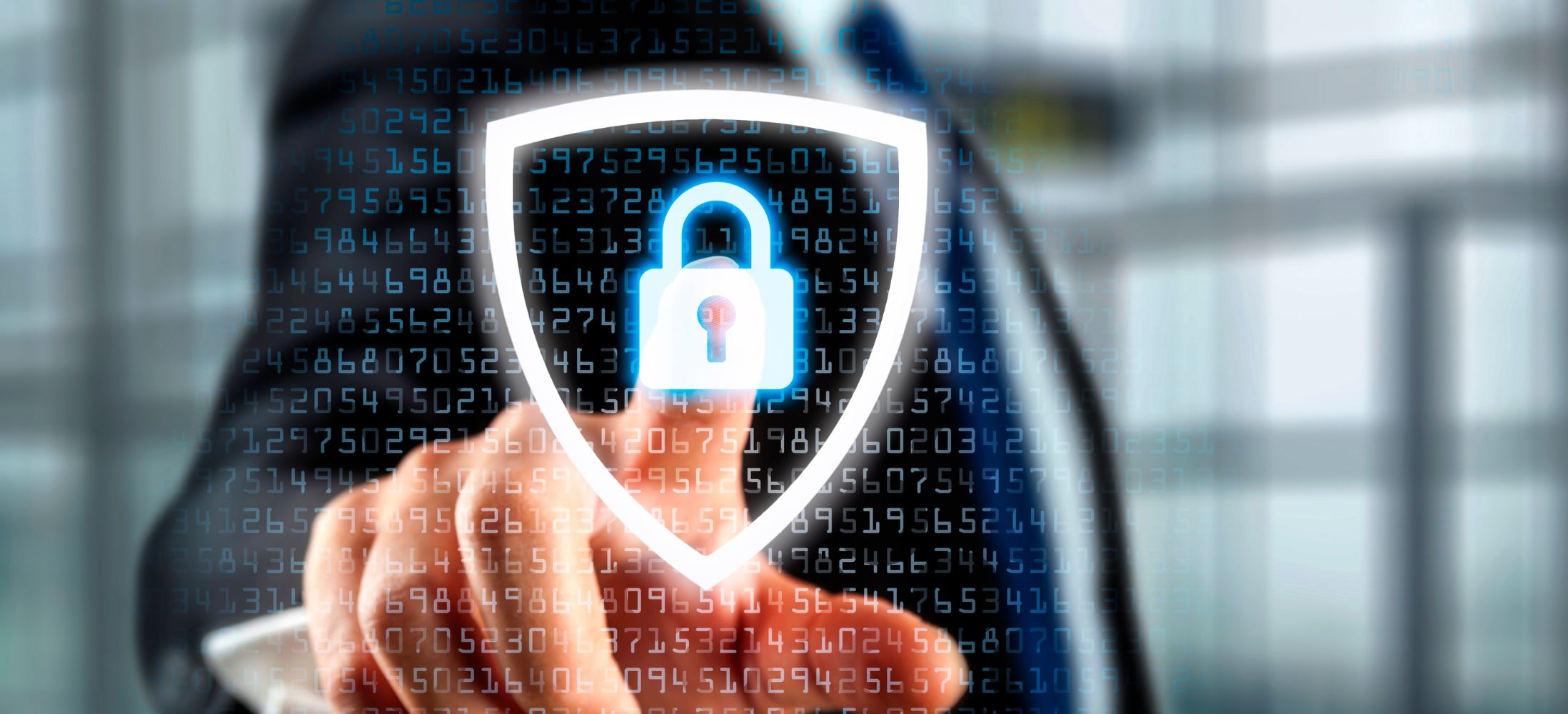 In addition to encryption, a reliable payment gateway should have advanced fraud detection and prevention measures in place. These mechanisms analyze various transaction patterns in order to identify and flag suspicious activities, such as unauthorized transactions or some potential fraudulent behaviors. By promptly detecting and addressing such issues, you can minimize the risk of financial losses and protect your customers from fraudulent activities.
It is also crucial to ensure that the payment gateway you choose is compliant with the Payment Card Industry Data Security Standard (PCI DSS). PCI DSS is a set of security standards established by major credit card companies to ensure the protection of cardholder data. Compliance with PCI DSS signifies that the payment gateway has implemented strict security measures and adheres to industry best practices.
By creating a secure website, you can not only protect your customers' sensitive data but also establish trust with them. Customers are more likely to complete transactions on a website that provides a secure and safe payment environment. Additionally, a secure payment gateway protects your business from financial losses, legal liabilities, and reputational damage that can result from data breaches or fraudulent activities.
2. Convenience
Customers want a gateway that is easy to integrate and use. Therefore, you should look for a gateway that offers a simple setup and clear instructions. The gateway should have user-friendly tools and resources available to assist developers in integrating the gateway into your Magento store. Additionally, consider choosing a gateway that offers plugins or extensions specifically designed for Magento. These pre-built solutions can simplify the integration process, saving you time and effort.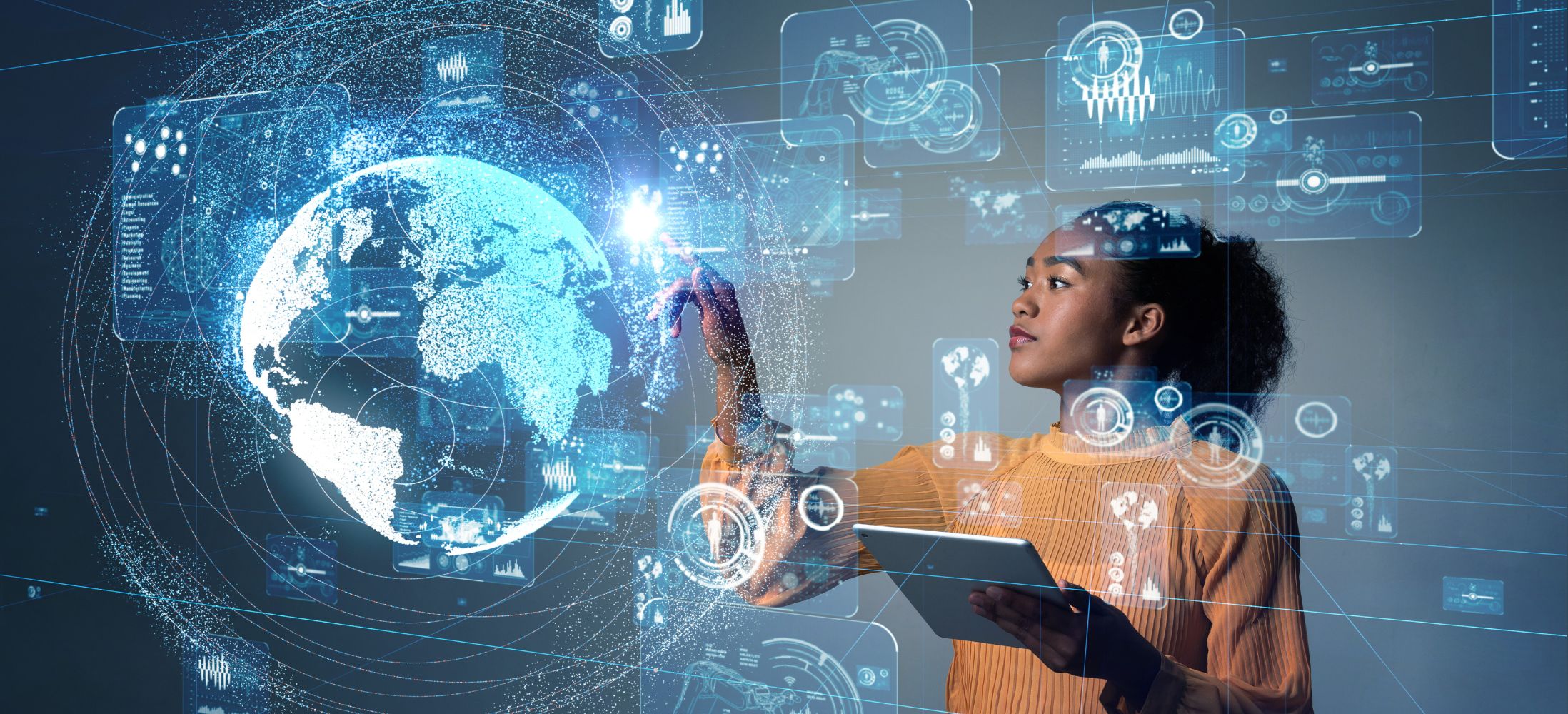 Furthermore, it is essential to choose a payment gateway that provides an easy-to-use interface within your Magento admin panel. This interface should allow you to manage payments, view transactions, and access relevant reports without any technical difficulties. Having a user-friendly admin panel empowers you to efficiently monitor and track your payment activities, contributing to the overall smooth operation of your business.
By opting for a convenient payment gateway, you can speed up your payment processes and save valuable time that can be dedicated to other essential fields of your business. A user-friendly gateway enhances the overall efficiency and productivity of your operations, which means you can focus on serving your customers and growing your business even more.
3. Capabilities
Make sure the payment gateway supports major credit cards, debit cards, and popular digital wallets like PayPal. Offering different payment options will make it easier for customers to pay. You should also check if the gateway supports local payment methods that are popular in your target market. This can help attract more customers and increase sales.
Think about the types of transactions the payment gateway can handle. It should support one-time payments, recurring payments for subscriptions, and pre-authorized payments for future orders. This flexibility allows you to meet different customer needs.
Some gateways offer extra features like tokenization, which securely stores customer payment information for future use. Others have tools to detect and prevent fraud.
By considering the capabilities of a payment gateway, you can choose one that suits your business and makes it easy for customers to pay.
4. Cost
One aspect worth considering is the transaction fee. This is the amount charged for each successful transaction through the payment gateway. Transaction fees can vary between payment gateways, so it's important to compare and choose one with competitive rates. Be aware of any extra charges, like a fixed fee or a percentage of the transaction amount.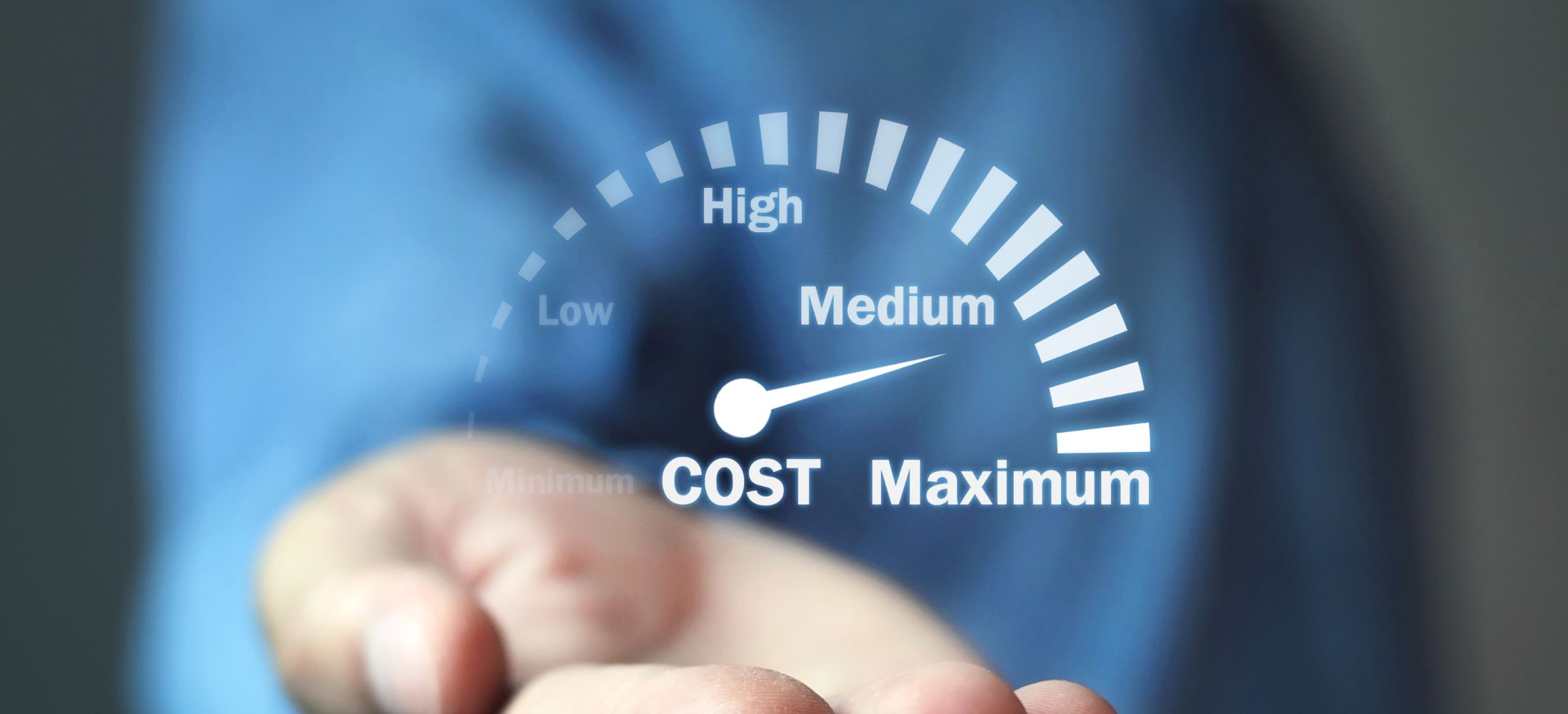 Some payment gateways may also have monthly charges. Think about your business needs and decide if the gateway's features are worth the monthly cost.
Don't forget to consider any discounts or special pricing offered by the payment gateway. If your business processes a lot of transactions, you might be eligible for lower transaction fees or discounted plans. Take advantage of these options to save money.
By carefully evaluating the cost of payment processing, including transaction fees, monthly charges, and additional fees, you can choose a payment gateway that meets your budget while still providing the necessary features for your business.
Top 8 Best Magento Payment Gateways
As you might know, PayPal can be considered one of the most preferable ecommerce payment gateways with nearly 500 million consumer and merchant accounts nowadays. There are a lot of benefits to making payments through PayPal for both stores and their buyers. For example:
PayPal is very friendly and easy to use. Whether you are a new seller or a new buyer, PayPal is the most convenient way to do trusted payments online.
It's free to create a basic PayPal account
The stores don't need a business license to receive money through PayPal but a valid email address and a bank account.
Customers can make payments easily through PayPal by using their credit cards
The buyers can make payments at any time regardless of the devices they use
PayPal allows a fast checkout process
It usually pays out very fast – within 1 business day
It is available in more than 200 countries worldwide
Besides a variety of advantages, there are several things about PayPal that you should keep in mind: Although PayPal lets you use its Standard or Express Checkout accounts for free, if you'll want to provide the best experience for buyers, you should go for PayPal Payments Pro plan (costs $30/month). For transaction fees, PayPal charges the standard 2.9% + $0.30 for transactions in the USA, and 3.9% + a standard fee for international payments. There are 2 "big guys" in the e-commerce industry using PayPal now, which are Walmart and eBay.
As you might know, Braintree belongs to PayPal, so comparing these two e-commerce payment gateways seems to be meaningless. However, PayPal and Braintree do provide different pricing models. Some essential things that you need to know about Braintree before integrating it into your Magento ecommerce stores are:
Braintree is a reliable name to employ easy payment for online stores, facilitating 130 currencies
Its outstanding features include local payment proficiency, multiple outlines, settlement currencies, and global fraud protection,…
Its well-designed architecture is compatible with 3-D secure and payment methods across the globe
It allows integration with PayPal, which means that you can accept PayPal payments with Braintree, and it works with Venmo, a digital wallet of PayPal
For the transaction fees, Braintree charges you 2.9% + $0.30 per transaction for both US and international transactions
It has been widely used in 44 countries
There are some famous companies utilizing Braintree now, such as Airbnb, Uber, Adidas, Bestbuy, TaskRabbit,…
If PayPal is a trusted brand having a long history of processing payments on the web, Stripe is one of the hottest new payment processors on the block. Some pros and cons of Stripe payment gateway are:
Stripe delivers great payment services, provides a set of essential tools that prompt effortless handling of in-app payments and other transactions
It supports over 100 currencies, available in more than 25 countries
It integrates both iOS and Android for in-app payments and also gives flexibility for instant debit card transfers
It works with AliPay, a famous Chinese payment platform. Therefore, if you're targeting the Chinese market, then Stripe would be ideal for your Magento ecommerce store
It accepts Automated Clearing House (ACH) payments (direct charges to bank accounts), which is unavailable from PayPal and Braintree
For the transaction fees, Stripe charges you 2.9% + $0.30 per transaction for both US and international transactions
It takes 2 days for transfers in the US and Australia, and 7 days for transfers in other countries
Note: Integrating Stripe into Magento 2 requires programming knowledge. Consider downloading a compatible Magento payment extension from a trusted marketplace. If needed, consult a Magento developer for assistance.
The fourth payment gateway that we want to suggest for your Magento ecommerce stores is Authorize.net. This payment gateway would perfectly suit your business when you have less time to spend on checkout. Its CIM (customer information manager) system allows you to store all payment details of the customers so that they don't need to re-enter their credit card information many times. Besides, Authorize.net payment gateway has some strong points as the followings:
It's very easy to integrate into your Magento ecommerce stores. There's just a little testing that needs to be done with this payment gateway
It comes packed with top-notch fraud protection systems. It's up to you to choose to just get warnings when fraud is suspected or hole the transactions in that case.
This Magento payment method brings about high customer satisfaction owing to quality and timely support.
It ensures that your customer's card information will be secure. All of the data will be kept on Authorize.net servers instead of on the store server, which makes getting PCI compliance much easier
For the transaction fees, Stripe charges you 2.9% + $0.30 per transaction, which equals the rate of the first three payment gateways. $0.10 per transaction + a daily batch fee of $0.10 if you use merchant account.
The final recommended payment gateway for your Magento ecommerce store is Amazon Payments. However, it's worth noting that while PayPal is available in many countries, Amazon Payments can be used in just the US and the UK. Hence, if you're an international e-business outside the US/UK, this payment gateway may be not appropriate. Here are some reasons why many people praise this payment gateway:
By using Amazon Payments, millions of Amazon purchasers can pay on your Magento ecommerce stores with the information already stored in their Amazon accounts
It's fast, easy, and secure and helps both merchants and customers reduce fraud costs. In other words, its amazing payment services help to leverage the trust of Amazon to grow your business and protect your business with the same sophisticated fraud detection technology used by Amazon at no cost
It's able to enhance your shoppers' confidence and encourage them to buy on your site regularly
For the transaction fees, Amazon Payments charges you 2.9% + $0.30 per transaction
WorldPay (Pay360) is a well-known merchant service provider, supporting over 400,000 merchants in 146 countries. It offers various features to benefit both customers and merchants.
WorldPay (Pay360) provides convenient payment methods such as the Virtual Terminal and pay-per-link features. Customers can make payments without leaving the site by entering their card details on the WorldPay-hosted payment page or others which are integrated with WorldPay extension. The details are then sent to the payment gateway for authorization.
Merchants can benefit from WorldPay (Pay360) integration regardless of their business size. It offers management tools to track transaction information, insights, and key reports. WorldPay also provides an upgraded fraud protection system for enhanced security.
Magento 2 stores have the opportunity to experience additional features through WorldPay (Pay360) extension, including eWallets payment, local card scheme payment, card saving using the Worldpay vault, and admin order management.
WorldPay supports over 120 currencies and offers multiple payment processing options. It ensures security through encryption and tokenization options and provides expert guidance. However, it's important to consider the fees and additional costs associated with the gateway, such as monthly fees and PCI compliance fees.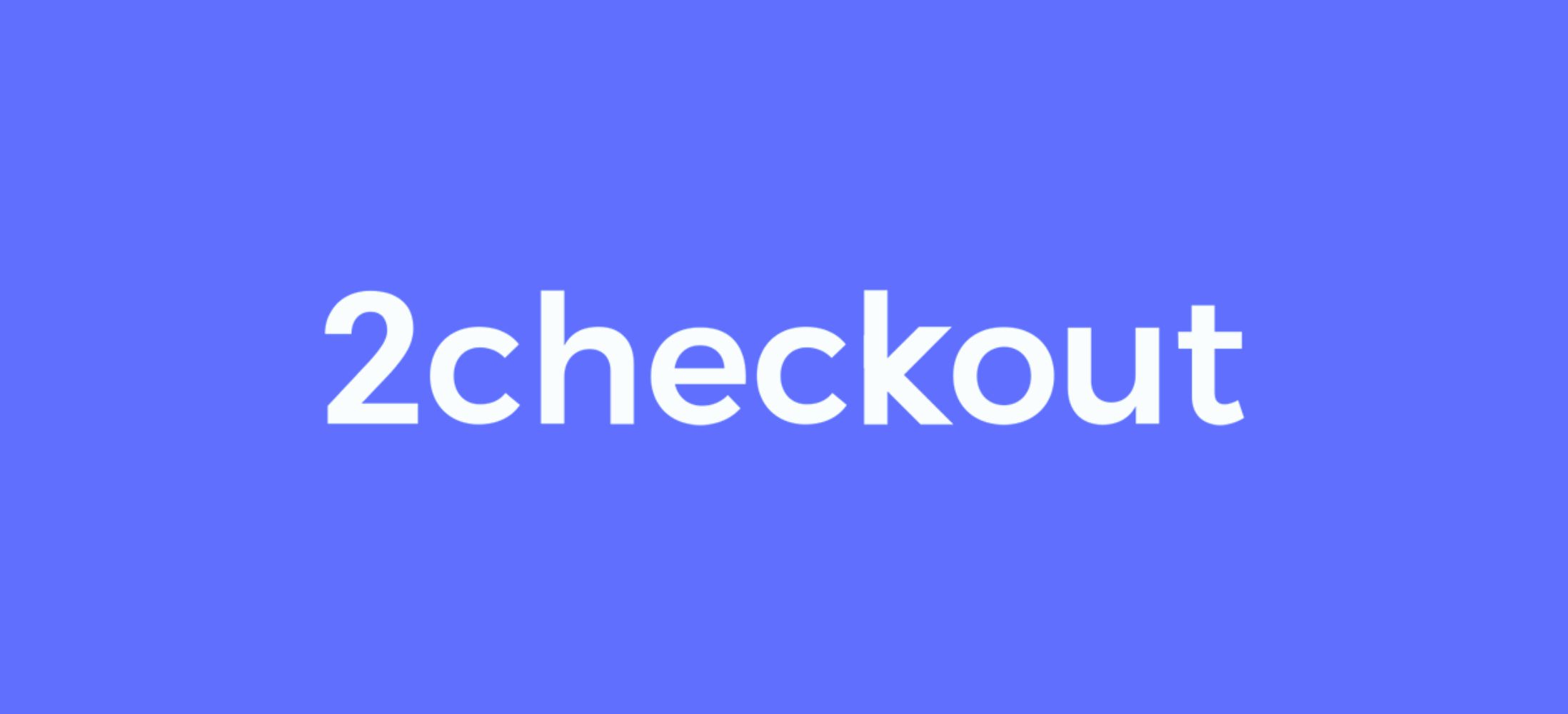 2Checkout (now Verifone) is a popular payment gateway provider for international retailers. It supports 87 currencies and 15 languages, accepting major payment methods like credit cards, debit cards, and PayPal. With customizable checkout options and integration with over 100 shopping carts, it offers flexibility for merchants.
There are no setup or monthly fees with 2Checkout, but the transaction fees are slightly higher than PayPal or Stripe, at 3.5% + $0.35 per transaction.
The gateway is trusted by over 50,000 merchants worldwide and ensures high security with over 300 fraud rules and compliance with industry standards.
For Magento 2 integration, 2Checkout provides an API-based solution. Merchants can download a connector from GitHub or hire a Magento developer for assistance. The gateway supports storing shopping carts paid via 2Checkout on the hosted page, providing additional storage space for order management.
2Checkout extension provides localized payment options, recurring transactions, and strong security measures. It also has a unique payment method, it doesn't support offline payments. Transaction fees differ depending on where your business is located. If you process more than $50,000 USD per month, you may qualify for high-volume discounts.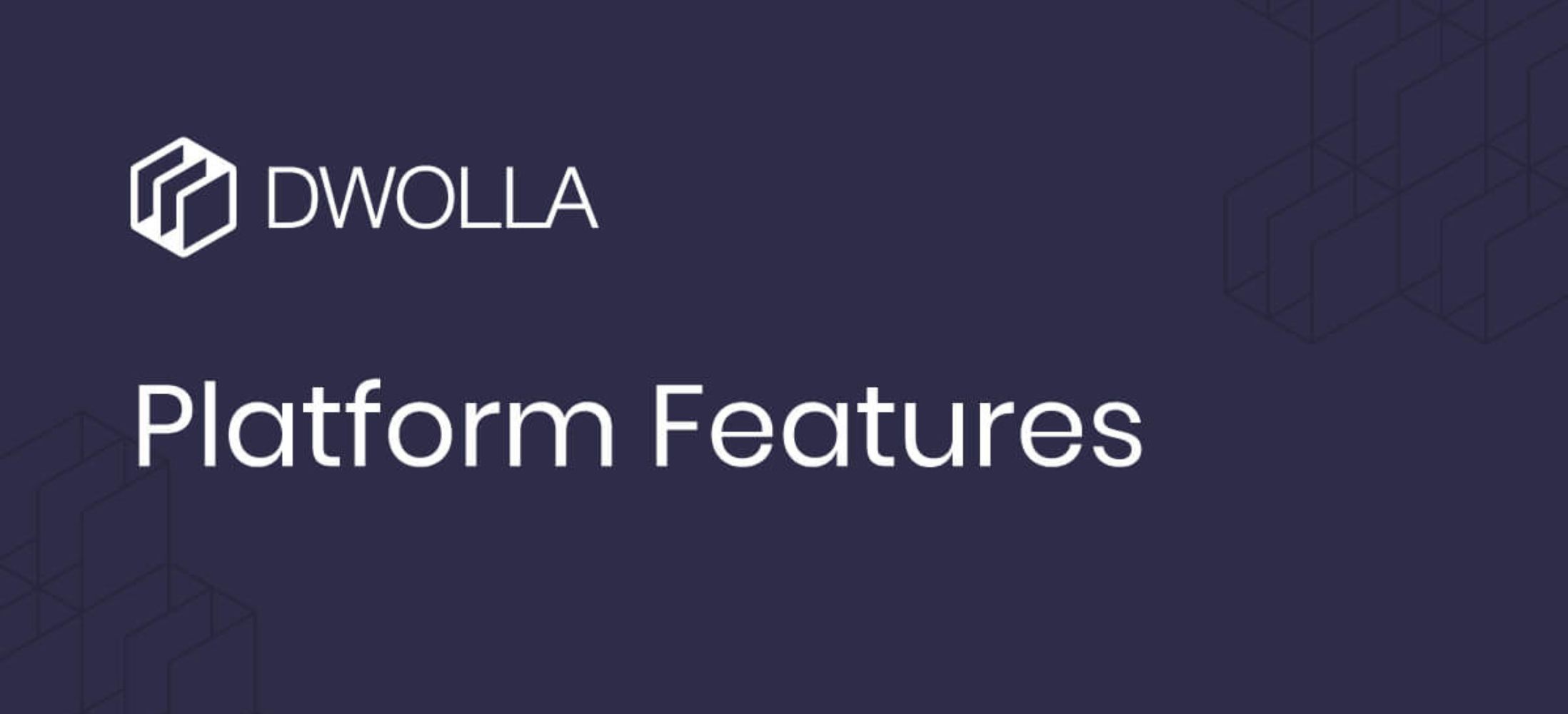 Dwolla is an ecommerce payment platform that specializes in ACH transfers for US-based banks. It offers an open-source payment gateway with a flexible ACH API, allowing developers to seamlessly integrate bank transfers into native tools.
Dwolla's API integration helps businesses oversee financial activity, validate bank details, search transaction information, and manage payments within the dashboard. This makes it particularly suitable for B2B businesses and marketplaces.
Dwolla offers three pricing packages: Pay-As-You-Go for startups with no monthly cost, Scale for mid-size and large businesses at $2,000, and Custom with a negotiable price based on specific merchant needs. Transaction fees may apply, ranging from 5 cents to a maximum of $5, with an additional 0.5% per transaction.
Integrating Dwolla with a Magento store may require coding expertise, so partnering with tech companies is a necessity to streamline the process and enable customers to pay via Dwolla quickly.
How To Integrate A Magento Payment Gateway Into Your Website?
To integrate a payment gateway into your website, you need to follow these series of steps to ensure a smooth and secure integration.
Step 1: Select A Magento Payment Gateway
The first step is to carefully choose a payment gateway that aligns with your specific requirements and business needs. Take into consideration factors such as supported payment methods, transaction fees, extensions, and security features.
Step 2: Set Up An Account
Once you have selected a payment gateway, proceed to create an account with the chosen provider. This includes providing your business and banking information.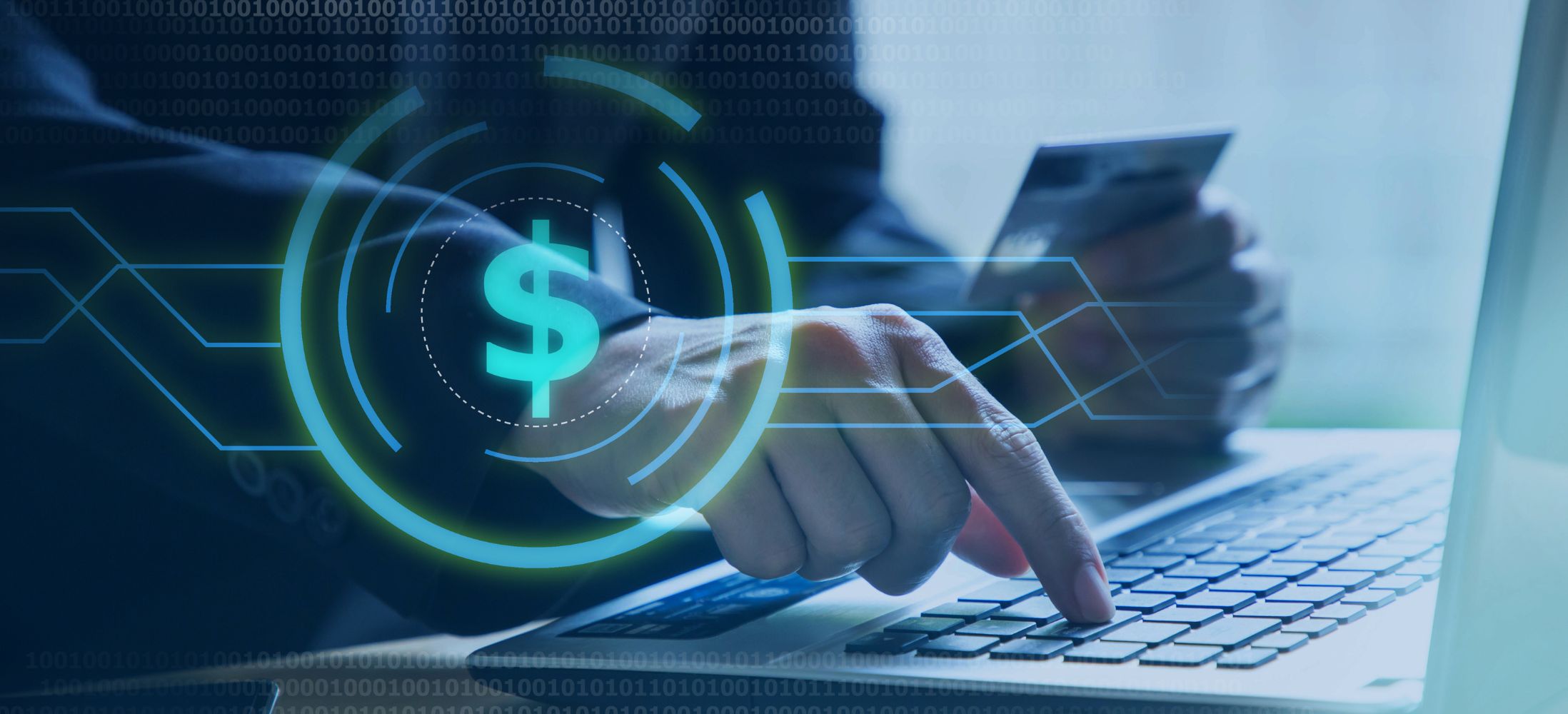 After successfully setting up your account, the payment gateway provider will provide you with API credentials. you can see it in your Magento admin panel. These credentials, including a unique merchant ID and API keys, are essential for establishing a connection between your website and the payment gateway.
Before proceeding with the integration, it's crucial to familiarize yourself with the security requirements of the payment gateway. Ensure that your website is equipped with SSL/TLS encryption to safeguard customer data and comply with industry standards such as the Payment Card Industry Data Security Standard (PCI DSS).
Step 3: Decide Integration Method
You'll need to decide on the integration method that meets your website's needs. You can choose from options such as a hosted payment gateway, where customers are redirected to a secure external site to complete the payment, or an API integration, which offers more control over the payment process but requires additional development work. Alternatively, you can utilize plugins or extensions specifically designed for popular website platforms, simplifying the integration process.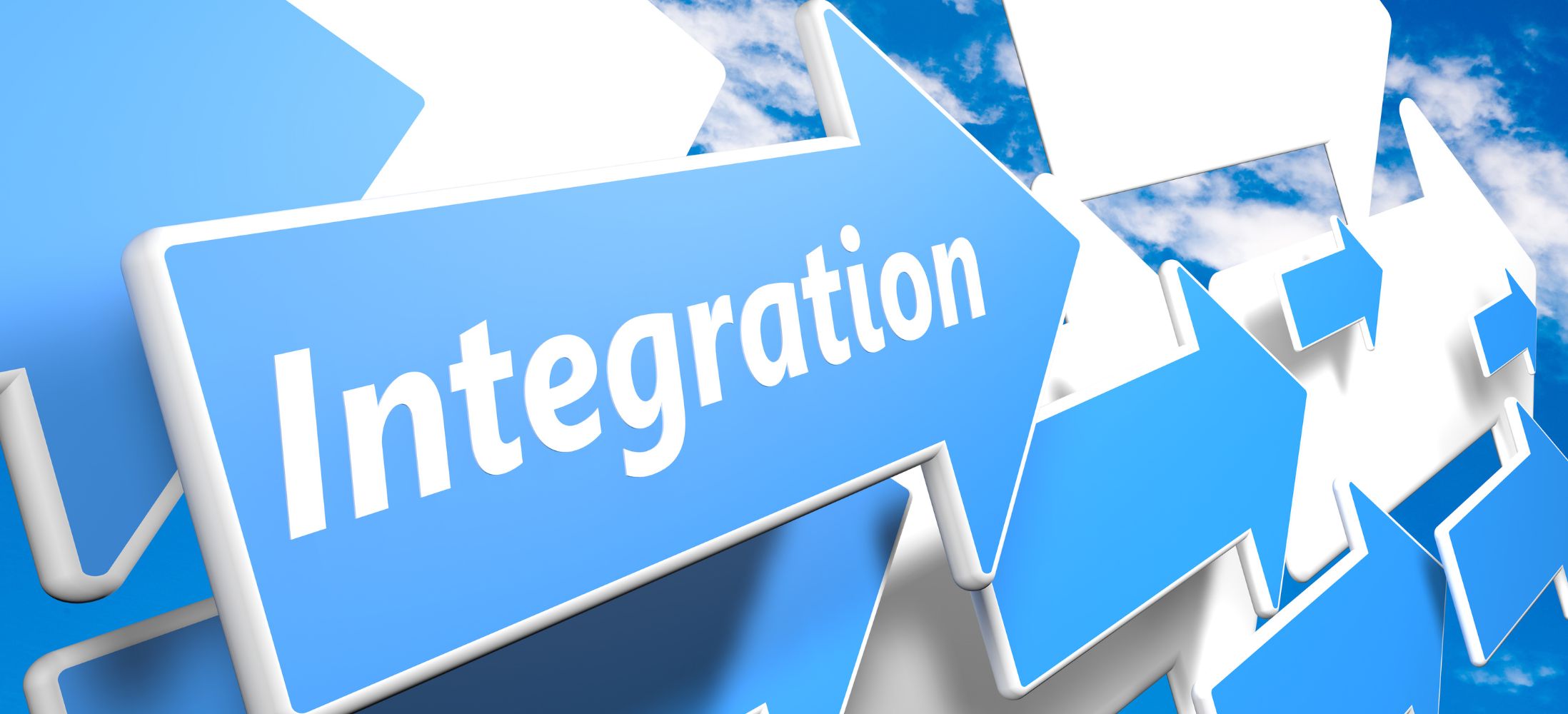 If you opt for API integration, you'll need to develop or install the necessary code to establish the connection between your website and the payment gateway. Most payment gateway providers offer comprehensive documentation, integration guides, and code samples to assist you with this process.
Step 4: Test Your Payment Gateways
After the integration code is implemented, it is essential to thoroughly test the payment gateway integration before going live. Conduct test transactions using different payment methods and scenarios to ensure that the integration functions smoothly and accurately.
Once you are confident in the functionality and reliability of the integration, switch to the live mode in your payment gateway account. Update any necessary configurations or settings to enable the processing of real transactions on your website.
By following these steps and ensuring a seamless integration process, you can effectively integrate a payment gateway into your website, providing your customers with a secure and convenient payment experience.
FAQ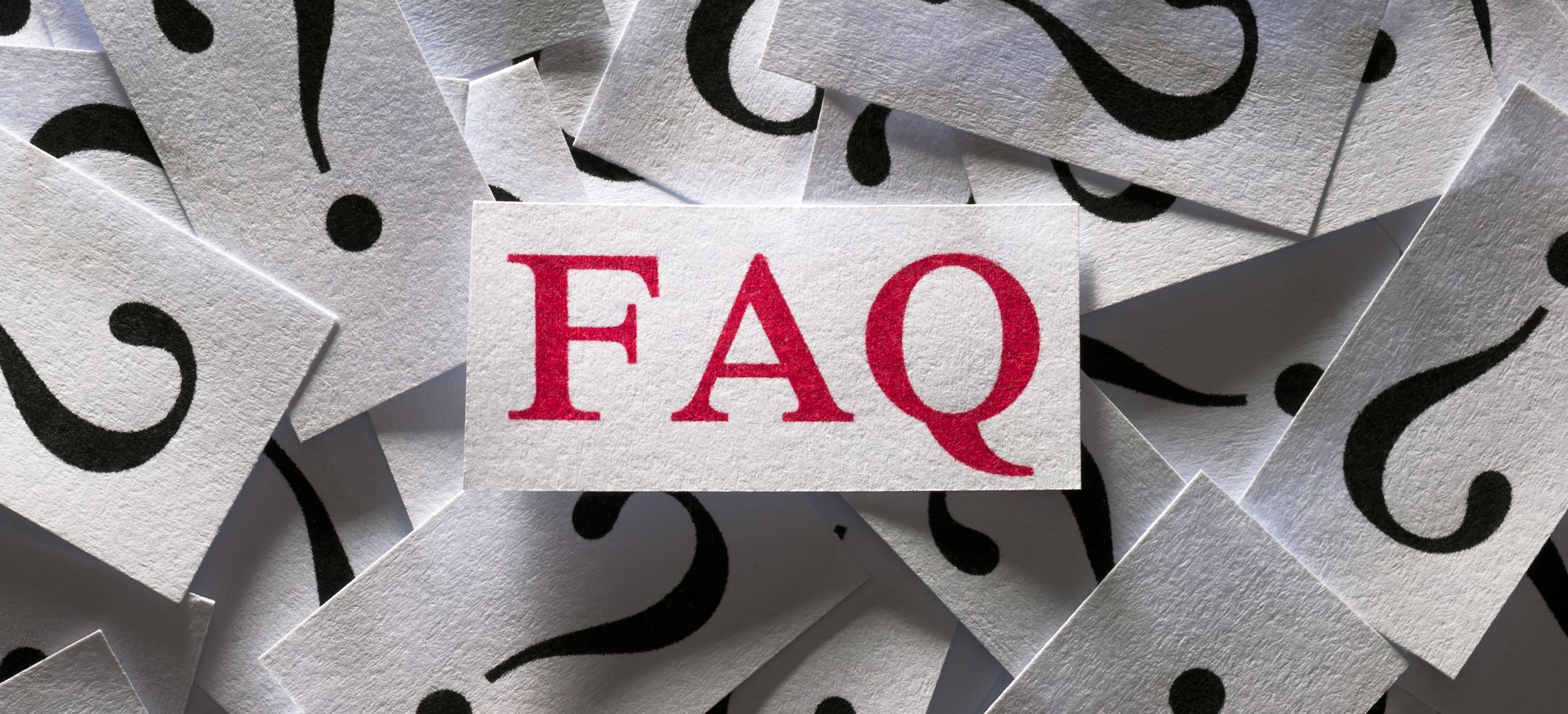 1. What payment gateway does Magento use?
Magento uses three payment gateways: PayPal, Braintree, and Authorize.net by default. But a merchant can make use of other Magento payment gateway providers mentioned above in the article.
2. How much does Magento payment gateway cost?
Payment gateway costs for Magento 2 can vary, with transaction fees typically ranging from 2.6% to 4%. Some gateways have no monthly costs, while others charge fees based on your business size and requirements.
3. How to set up a payment gateway in Magento?
To set up a Magento payment gateway, you have to follow 4 steps. The first step is to carefully select a suitable payment gateway provider that meets your business requirements. Next, set up an account with the selected payment gateway. In step three, you need to decide on the integration method for your Magento store. And finally, it is crucial to thoroughly test your payment gateways to ensure smooth and secure transactions.
Conclusion
All things considered, each Magento (Adobe Commerce) payment gateway has its own pros and cons, you should take all into consideration and finally opt for the most proper one for your Magento ecommerce stores. Consider factors like security, convenience, capabilities, and cost to make an informed decision. Choose a gateway that prioritizes security, is easy to integrate, offers various payment options, and has competitive pricing. By considering these factors, you can enhance your customer's shopping experience and ensure a successful online business.
Read More:
Rescuing Your Magento Store With Proper Caching Strategies
What's The Secret of Successful Magento E-commerce Stores?
7 Limitations of Magento E-Commerce Website Development
Why Is Magento Still An E-commerce Giant In 2022?