Print on Demand (POD) is no longer just a manufacturer of high-volume production based on a customer's idea. With the Internet and technology development, this model has become more convenient, flexible, and secure for online businesses. It is expanded to a variety of products, and promised to become a billion dollar industry in the future.
So to answer what is the best product to sell, how you can be susscess in POD industry, what product is sutable for you but portential to earn money in the future, in this blog post, we will give you 21 excellent print-on-demand product ideas to consider.
What Are Print-On-Demand Products?
Print-on-demand is a drop-shipping method that allows sellers to add unique designs and branding to various products and sell them online.
Print-on-demand products are usually everyday items that can be customized according to customer requirements. You'll create product designs, and once an order is placed, you forward it to a printing company. After finished, the product will be shipped to the customer.
In some cases, customers can submit the designs they want for printing.
Best Print on Demand Product Ideas
In this list below, we will mention 21 best creative Print on Demand product ideas that fit you the most:
1. T-shirts/Apparel
This is the first idea that comes to mind for POD. T-shirts never go out of style. Whether it's a graphic tee, an oversized, or a fitted tee, they can be worn by people of all ages. And their materials are the easiest to print on.
In recent years, the trend of personalized t-shirts has grown considerably. The global custom t-shirt printing market was $3.9 billion in 2021 and can grow at a compound annual growth rate (CAGR) of 9.9% from 2022 to 2030.
Unique, chic, and entirely wool full t-shirt printing is popular. A personalized all-over image is more than a fashion statement. They are a great way to expand your design portfolio and show your true creative self.
However, note that the POD T-shirt market is quite saturated right now. To build a successful business, try to find unique product ideas to capture your customers' interest.
2. Mugs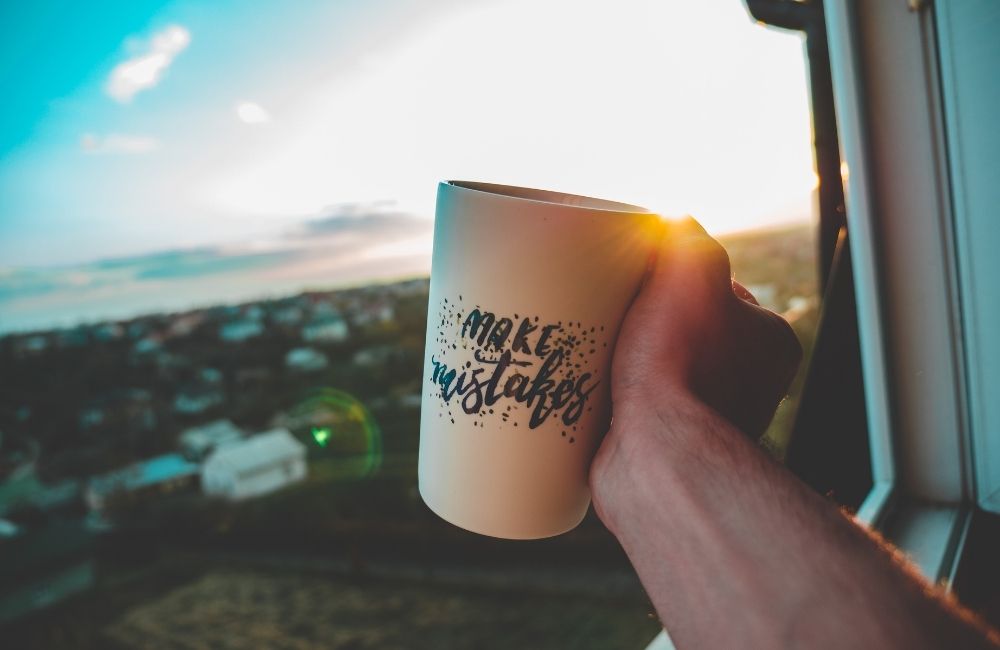 Custom mugs are another timeless print-on-demand product that is the perfect addition to any store. Interest in cups increases during the holiday season but remains stable throughout the year.
Mugs are the perfect gift option when you don't know what to buy or want to add an item to an already purchased gift. Also, many customers like printing some of their memories, anniversaries, or favourite quotes on mugs.
Reports show that the global beverage market size was at $3.87 billion (2018) and is expected to expand at a CAGR of 3.1% from 2019 to 2025.
3. Phone cases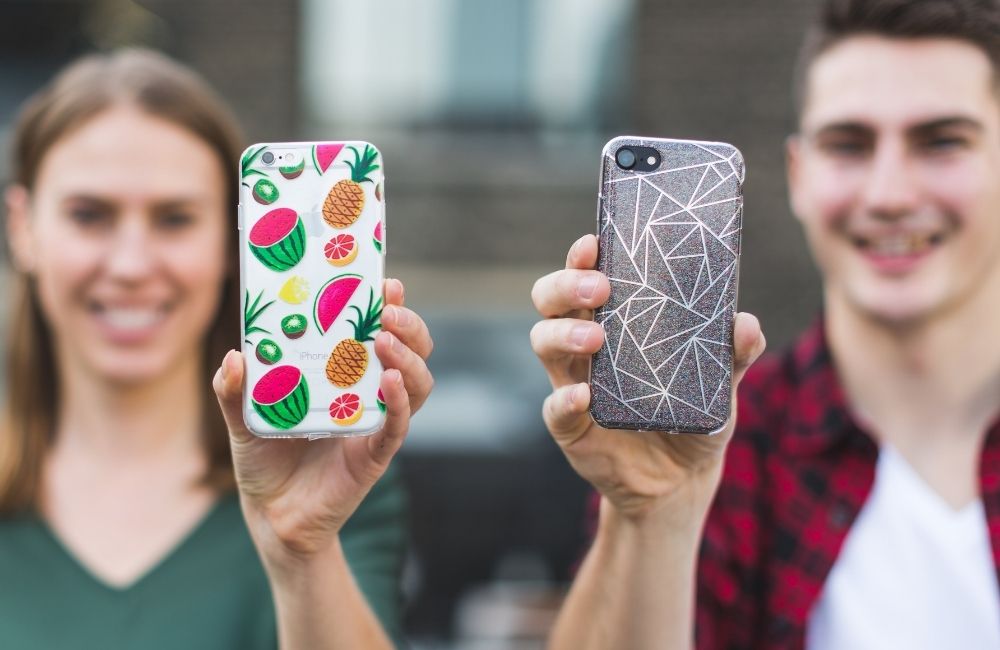 Phone cases will become one of the best-selling print-on-demand products. With how attracted people are to their phones, this is no surprise.
According to Research and Markets, the mobile phone case market is expected to grow at a CAGR of 6.5% from 2020 to 2028. In 2019, this market was already worth $21.36 billion in 2019.
Growing demand for mobile phone cases and eye-catching designs among young people is a crucial factor driving the market demand. From inspiring bold statements to extraordinary designs, phone cases can be printed with almost any type of message or design. With an image editing tool like Picsart, you can easily transform a photo into a cartoon for free and create a unique and eye-catching design for your phone case.
4. Canvas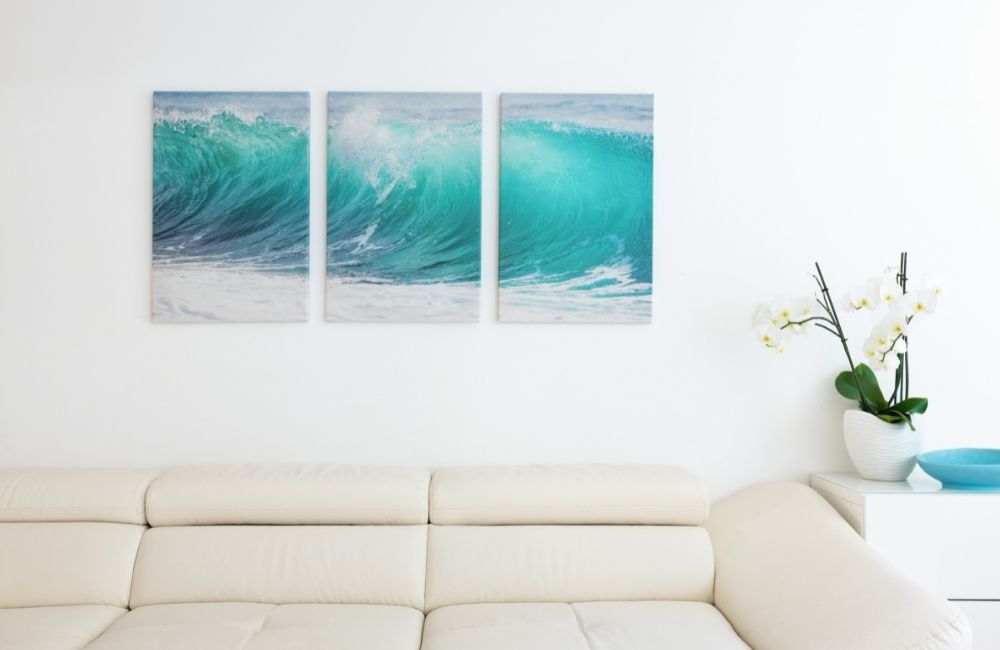 Like photo albums, canvas prints have also gained popularity in recent years. The fabric and the three-dimensional frame make it an attractive alternative to standard flat patterns.
The global canvas market was estimated at $328.3 million (2019). Additionally, the market is expected to grow 11.6% from 2020 to 2027.
Canvas prints are also coveted home or office accessories, whether a sizeable luxury lifestyle picture print for someone's living room or a smaller Instagram quote for a home office. They're especially interesting for people who want to put their favorite photos in their homes.
5. Art prints/Posters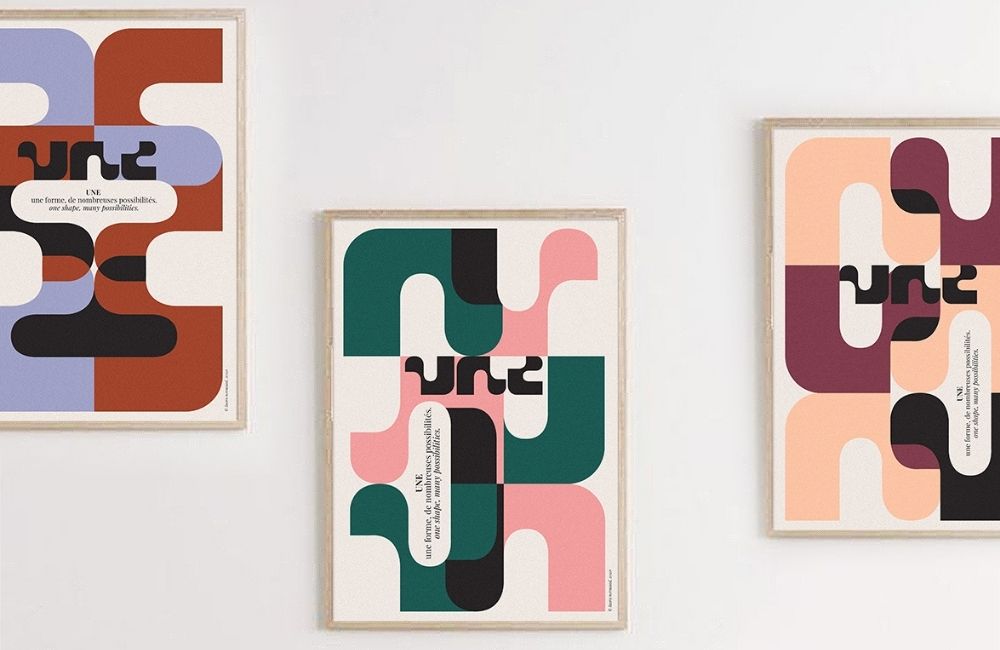 Suppose you are a graphic designer, photographer, artist, cartoonist, or writer and want to sell some custom merchandise. Especially if you already have an excellent personal brand and online presence. Then an e-commerce poster store is a great place to start, from wall art prints to original wall decorations with quotes.
Posters are one of the most popular print-on-demand products. They're easy to print, sell, and transport.
Despite the rise of digital media, posters remain popular. People still love the immediacy, simplicity, and tactility of ink on paper. The poster has nostalgic appeal and links to critical cultural moments.
6. Calendars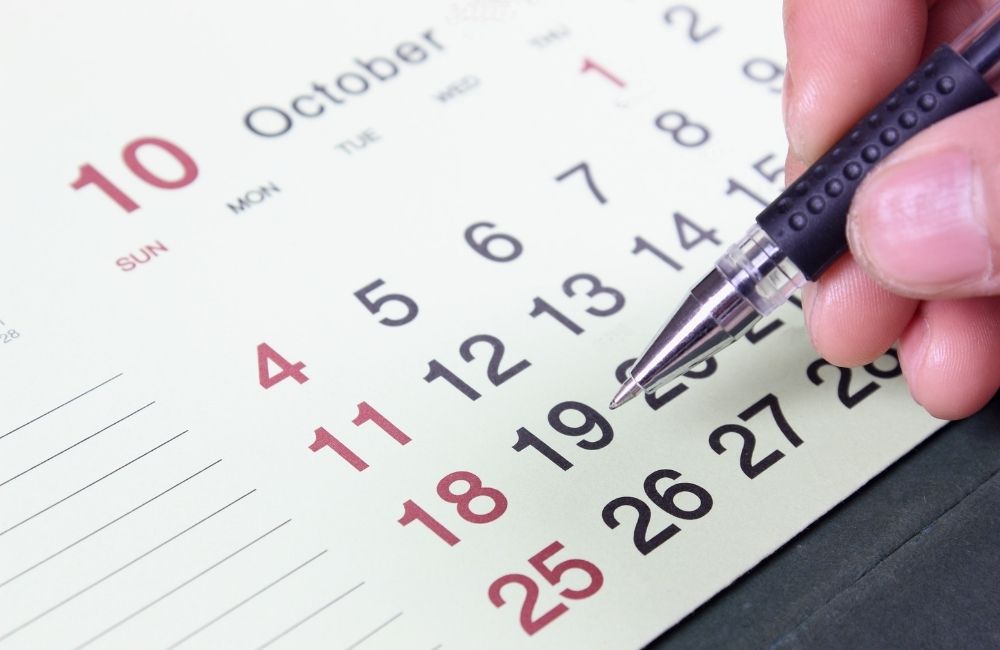 Are you looking for office supplies or stationary to add to your print-on-demand product ideas? A calendar might be a valid starting point.
While a calendar will expire, its POS is the capability for customers to print their photos and use them as a decoration collection. Traditional calendars remain popular because they combine aesthetics with practicality despite the rise of digital calendars.
According to Research Reports World, the calendar market may expand from $180.4 million in 2020 to $220.4 million in 2027.
So calendars are a print-on-demand niche worth trying.
7. Cards (gift cards/business cards)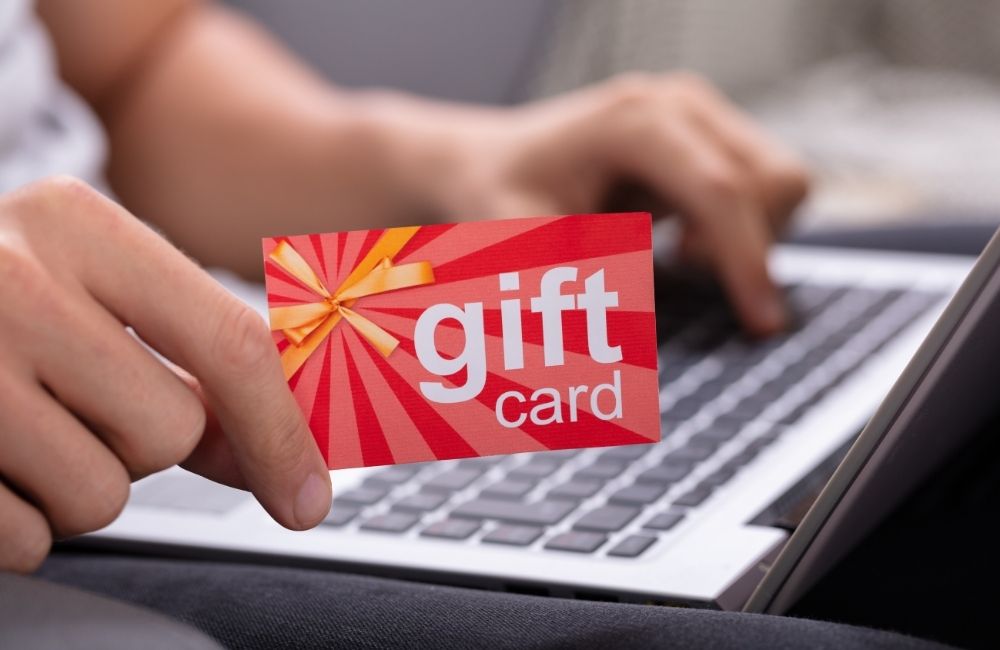 Gift cards are usually issued by merchants or banks. They help boost business, attract new customers, increase brand awareness, reduce fraud, and increase business sales. Additionally, gift cards can be an alternative source of funds for purchases related to goods or services at a particular store or business.
The global gift card market size was estimated at $619.25 billion in 2019 and can reach USD 2,076.51 billion by 2027, growing at a CAGR of 16.2% from 2020 to 2027.
Getting printing ideas is straightforward. Start with designs for special occasions or life events, then you can work with companies/stores if they have a demand for business cards.
8. Yoga Mats
With the growing trend of a healthier lifestyle, more people choose to work out. Thus, they buy yoga mats for excising and meditation. That's why yoga mats are on this list of print-on-demand product ideas.
Custom yoga mats make ideal merchandise for health and fitness influencers, as do sports labels. They're items for each person to show off their characteristics with fun, cool or aesthetic printings on them.
Investing in custom exercise equipment is in line with the wellness trend. Approximately 45 million US adults own gym memberships and 4 5 million adults in the UK.
9. Face masks
To prevent the spread of the COVID-19 pandemic, countries worldwide have implemented various restrictions, including wearing masks in public places.
The global face mask market was valued at over $74.9 billion in the first quarter of 2020 and is expected to grow 53% from 2020 to 2027. The appearance of the virus was a strong boost for the growth of the mask market.
On the other hand, from the first half of 2019 to the first half of 2020, the value of imported masks in the EU increased significantly from 800 million to 14 billion euros, an increase of 1800%.
Because people wear it as an everyday item now, they turn to POD service to make their masks more special, not only boring white or blue ones.
10. Wrapping Paper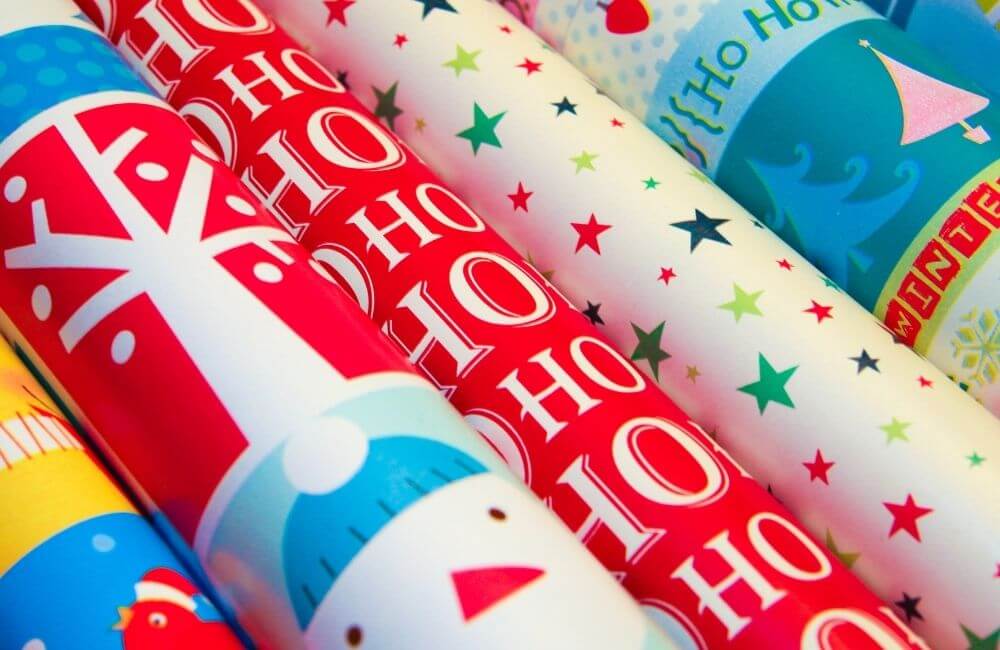 In Print On Demand (POD) industry, wrapping paper emerges as a hidden gem, ready to adorn any occasion. With the power to cater to diverse celebrations, wrapping paper holds the key to personalized gifting experiences.
Print-on-demand wrapping paper is a highly versatile addition to any business. With this product, you can sell on almost any occasion. From birthdays to anniversaries, from Christmas to Mother's Day, you can customize your designs to perfectly speak to your audience or the theme of your choice.
The market's magnitude is astounding. Global gift wrap sales soared past a staggering $15 billion within a single year. The appetite for wrapping paper is insatiable, a golden opportunity for profit that's waiting to be unwrapped. As you embark on your online business journey, remember that with wrapping paper, you're not just selling paper – you're selling the joy of giving and the art of personal touch.
11. Tumblers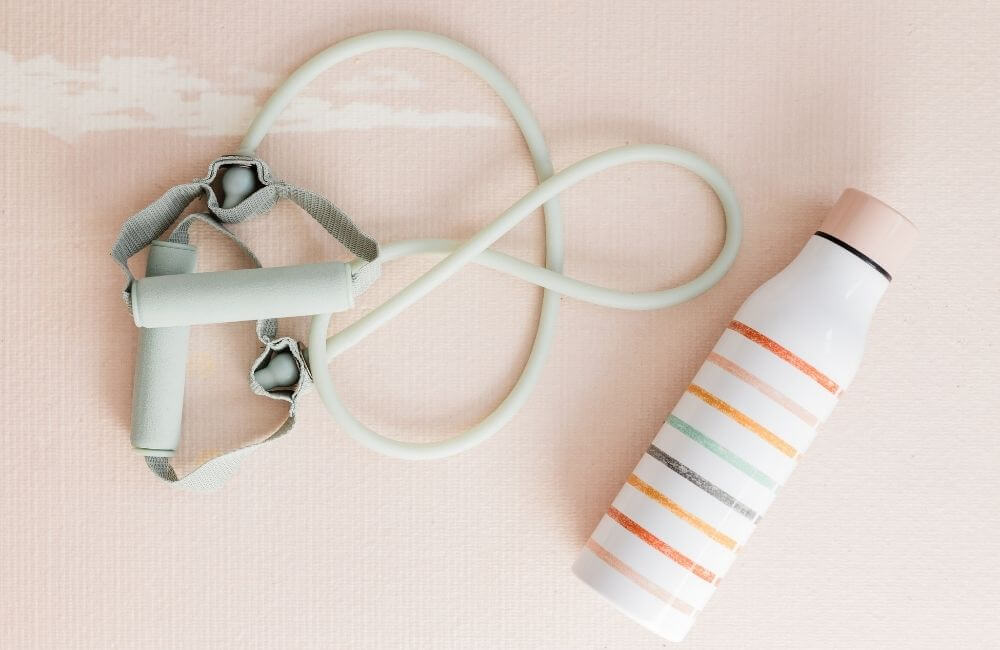 As consumers become more environmentally conscious, reusable water bottles have become an integral part of daily life in recent years. Tumbler is one of the newest and hottest print-on-demand ideas to help you get started.
According to Google Trends, the number of people searching for these products has remained high for the past five years. And businesses are particularly interested in brand-printed tumblers.
Unlike apparel, you don't have to worry about customer sizing with water bottles. Also, print-on-demand companies offer various types, such as water bottles, sports bottles, and thermos.
12. Towels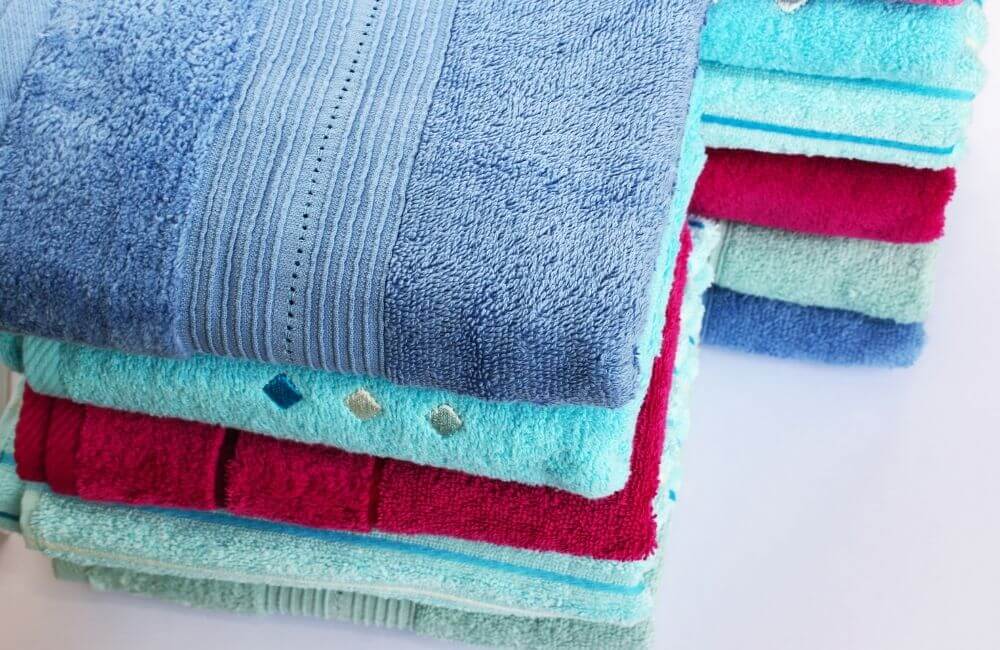 For customers, a towel's material is crucial, but that doesn't mean they don't like personalized ones. They may use these unique POD towels at home, in the gym, or in parks. The customization makes the experience more engaging to them, and also a pleasure to their eyes.
The global bath towels market was valued at $4,859.03 million in 2020 and is expected to reach USD 7,852.46 million by 2028, growing at a CAGR of 6.37% from 2021 to 2028.
The growing demand for high-quality towels from the thriving hospitality industry has fueled the growth of the global bath towel market. This also creates opportunities for your business.
13. Door Mats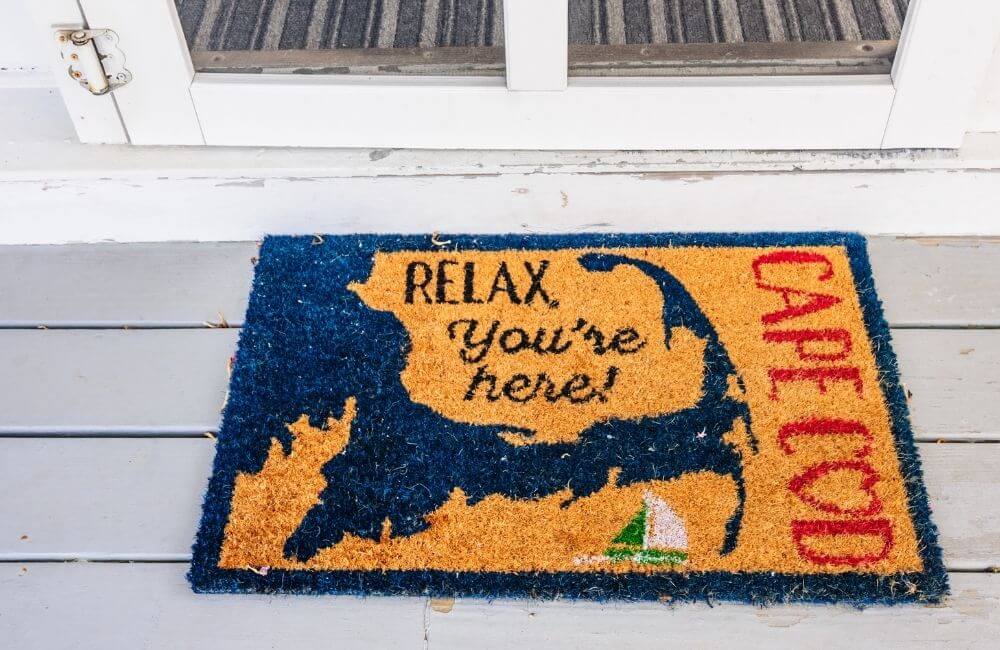 Every house has at least a doormat, it's simple as that. These household staples have evolved into decorative pieces, customers see them as another item for decorating their houses, creating a hot market for personalized designs. Everyone uses them, and custom designs are a hit. With POD, you don't need to worry about inventory or high upfront costs.
According to GrandViewResearch, the global entrance mat market is steadily growing at 5.1% CAGR from 2018 to 2025, reaching $7.18 billion. People want functional items with a personal touch, and that's where custom door mats come in.
With such reasonable growth rates, door mats offer new seller a fantastic entry point. Ride the wave of demand for personalized decor and functional products. As the entrance mat market expands, your custom door mat business can generate a lot of profits.
14. Blankets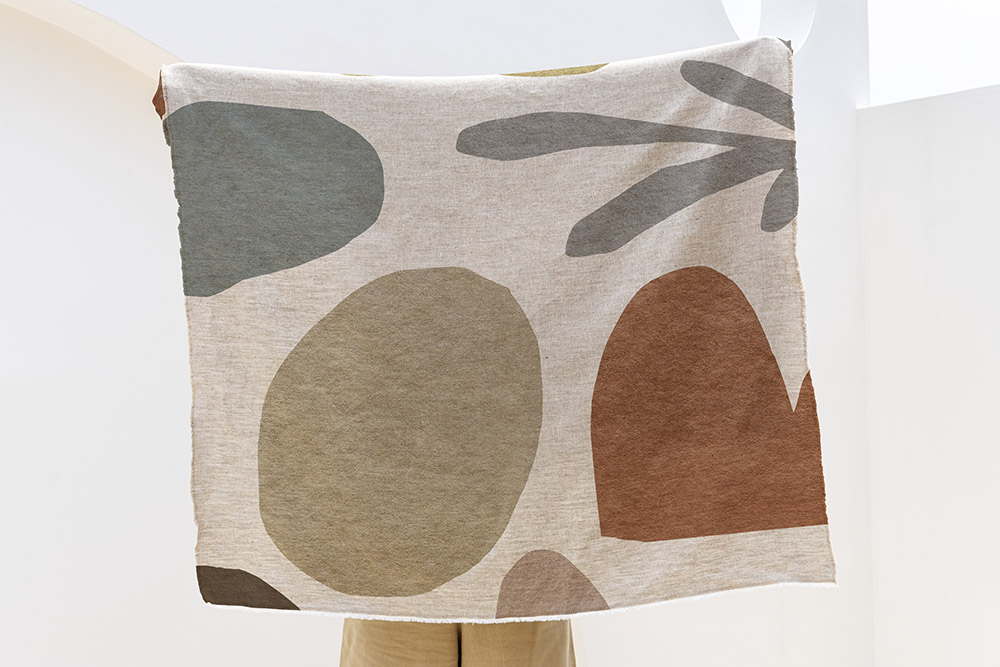 Custom blanket is a winning POD choice. As people spend more time indoors, the demand for comfort and personalization has skyrocketed, making blankets a sought-after home decor item.
According to Twilio's 2017 Personalization Status Report, personalization will be the best key to the future of business. Today's consumers crave unique products that resonate with them. Custom blankets fit the bill perfectly, offering both tactile comfort and the option to add personalized designs, photos, or messages.
Blankets also hit the mark in versatility. They're great as gifts, cherished keepsakes, and stylish decor pieces. Twilio's latest report highlights that 60% of customers are likely to buy again after a personalized shopping experience, underlining the potential for lasting customer loyalty. Custom blankets combine warmth, style, and personal touch, making them a smart choice for entrepreneurs. With custom blankets, you're not just selling a product; you're providing cozy havens imbued with personal meaning.
15. Tote Bags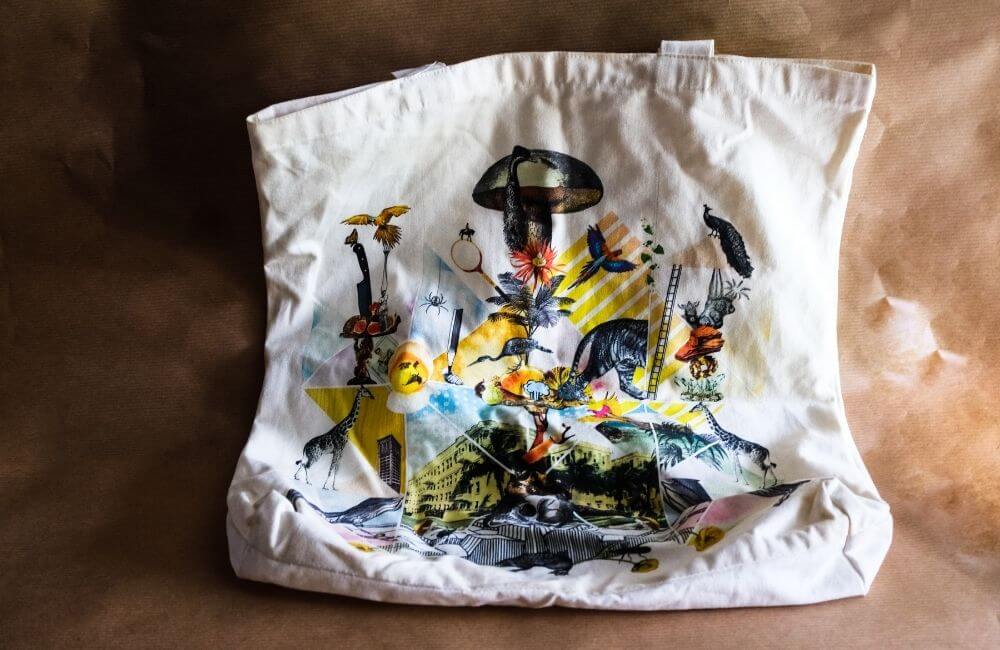 Tote bags emerge as a star product, combining style, sustainability, and marketing prowess. As new seller set their sights on the world of POD, tote bags present a prime opportunity to make a statement in 2023.
More than just a fashion accessory, tote bags have transformed into symbols of sustainability and environmental consciousness. With the global shift away from plastic bags gaining momentum, totes have taken center stage as eco-friendly alternatives. They embody the ethos of the plastic-free movement, making them not just products, but statements of values.
According to Google Trends, there will be over 100 weekly searches for "custom tote bag" in 2021!
The global tote bag market may grow by $5.85 billion from 2021 to 2025.
For businesses, custom tote bags serve as powerful marketing tools. The ability to personalize these bags offers an innovative way to enhance branding strategies. Companies are increasingly leveraging personalized tote bags to promote their brand identity, making them one of the hottest POD products in 2023.
16. Flags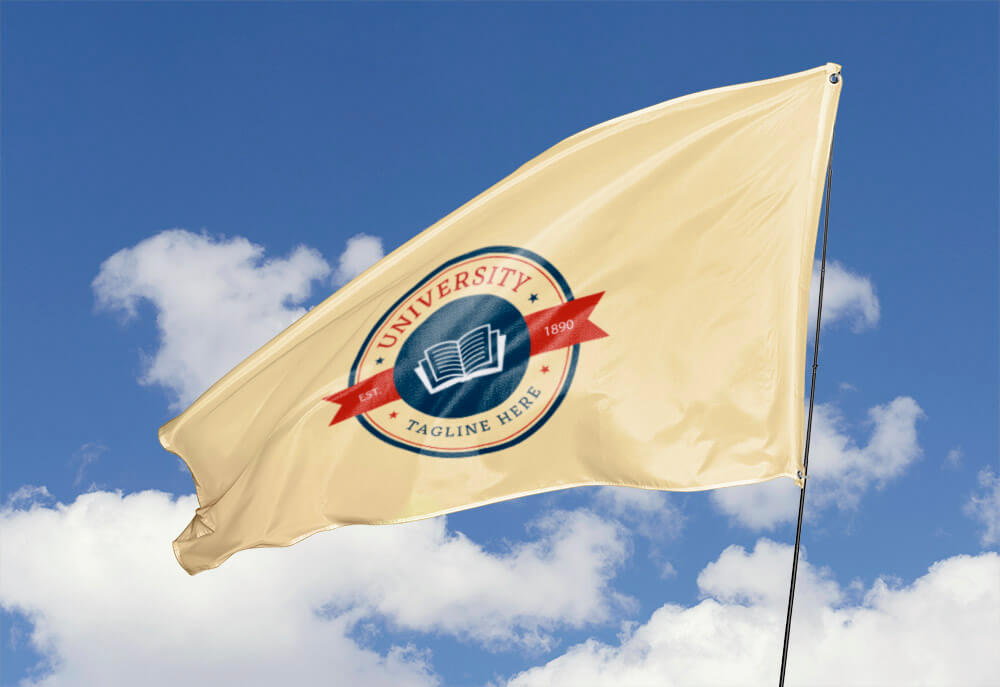 Custom flags are like chameleons of the marketing world—flexible and adaptable. Whether adorning spaces with vibrant decoration or aiding businesses in service promotion, flags have captured attention across diverse sectors. From events to storefronts, they make a bold statement.
A casual drive down the street reveals a vivid panorama of custom banners, signs, balloons, and flags fluttering outside nearly every establishment. This presents a golden opportunity for your POD venture. Small companies are hungry for ways to stand out, and custom flags provide just that.
The beauty of POD lies in its adaptability to the market's needs. With flags as your POD muse, you're not just selling products; you're crafting solutions. You're enabling small businesses to make their mark and express their uniqueness. So, as you embark on your entrepreneurial journey, let custom flags be your banner of success, waving proudly as you serve a market hungry for distinction.
17. Stickers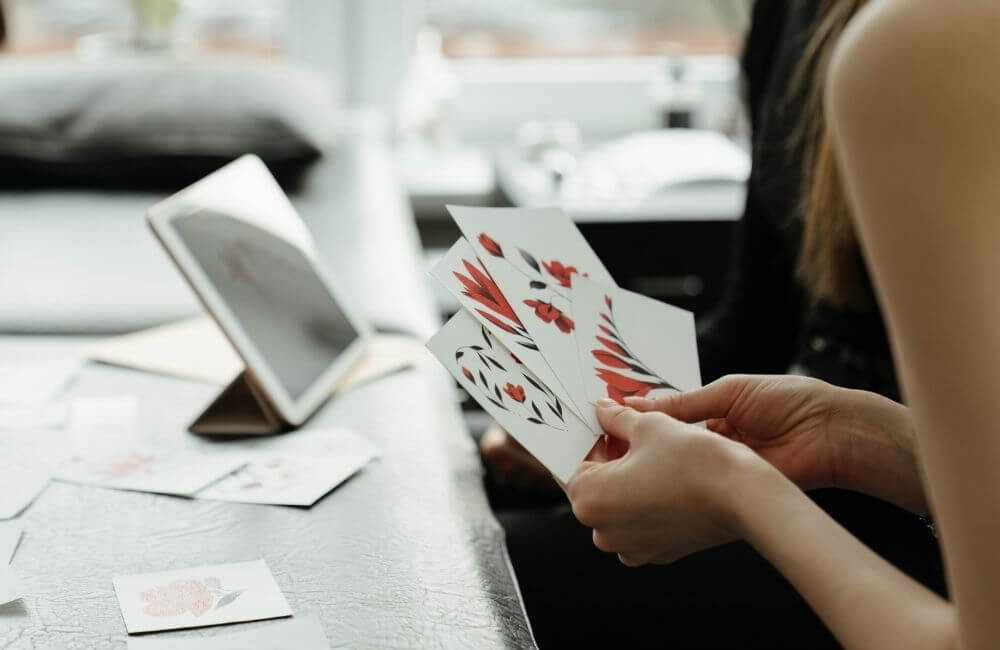 Stickers are another stationery product with many applications and can fit into many niches. They can be round or square, cut or cut, and geared toward adults or children with various interests. They are cheap products, but the low cost makes them easier to sell in larger quantities.
According to Global Stickers Market Insights, the global stickers market size will increase to $241.5 Million by 2025. This growth speaks volumes about the demand for these small yet impactful items.
Let's talk about the fun part—stickers are the epitome of enjoyable POD products. They're more than just decorative pieces; they're vehicles for self-expression. From eye-catching artwork to catchy taglines and local business promotions, stickers let personalities shine, stickers offer an affordable and creative way for consumers to stand out.
18. Hats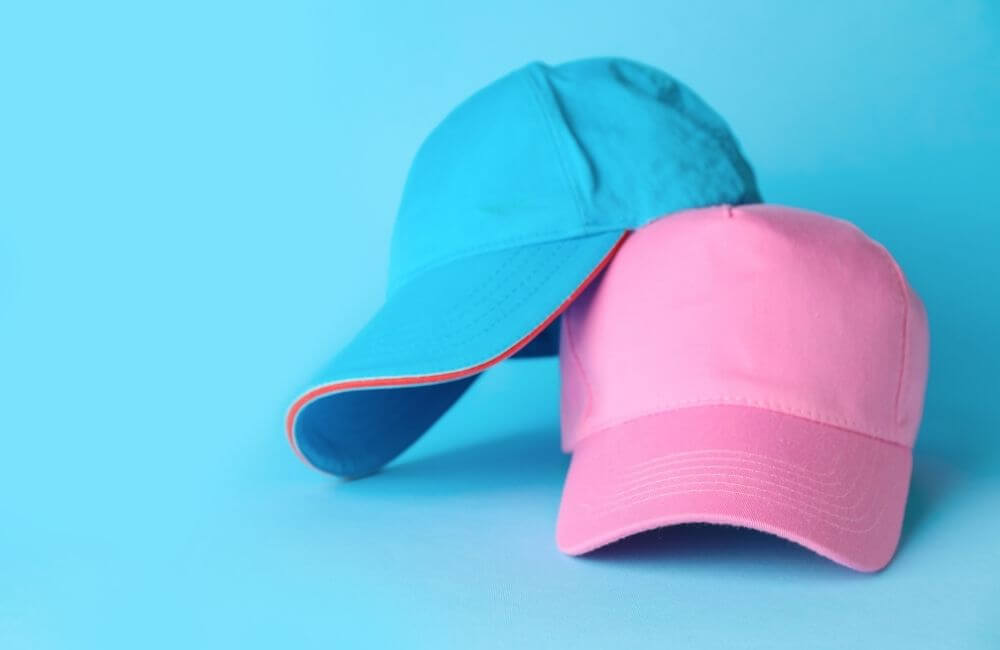 If you're on the hunt for a captivating Print On Demand (POD) venture, let's talk about hats. These head-turning fashion essentials are a treasure trove of opportunities, backed by impressive market growth statistics. This is evidenced by the headwear (mainly caps) market is expected to grow at a CAGR of 6.45% from 2020 to 2025.
The allure of print-on-demand hats is their variety. From classic caps to cozy knitted hats for winter warmth, there's a hat for every season and style. The customization journey is equally exciting. Embroidery, silkscreen printing, and more—POD lets you tailor hats to perfection.
Hats hold a unique space where utility meets style. Athletes rely on them, and fashion enthusiasts adore them. As you step into the world of POD entrepreneurship, don't overlook the vast potential of hats. They're more than accessories; they're statement pieces that can elevate your business journey. So, gear up for success with hats that reflect your brand and the unique personalities of your customers.
19. Socks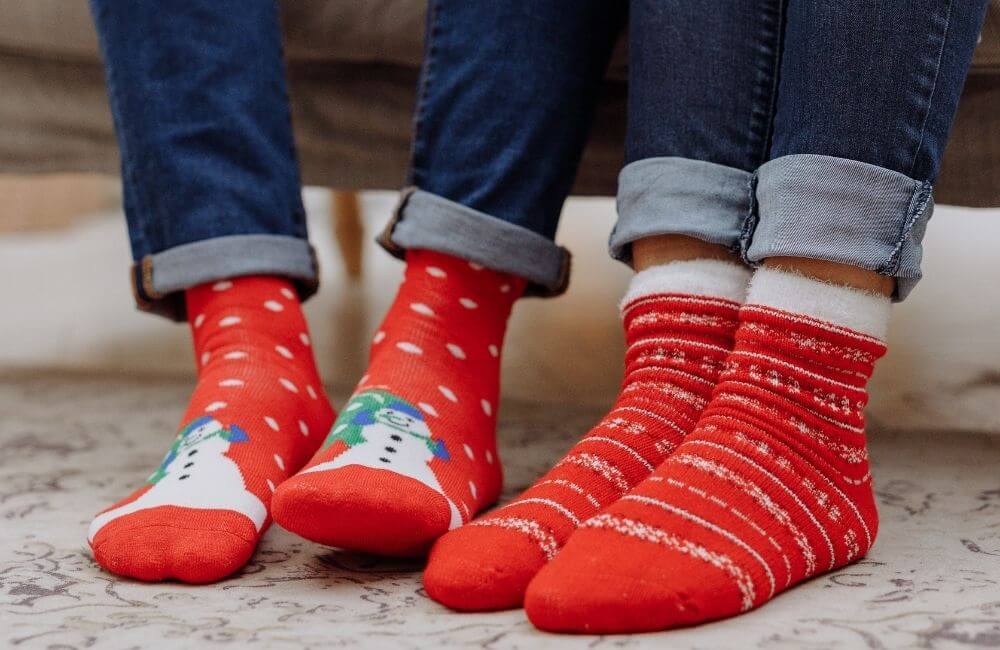 It makes no sense if socks aren't on the list of print-on-demand product ideas, as they are growing in popularity. Custom socks are in high demand worldwide for attractive prints and year-round comfort.
Statista shows that the global socks & socks industry will reach $14.2 billion by 2022. The numbers prove that socks & socks are a potential print-on-demand niche to start selling and making money.
Why are socks a solid POD choice? Because they're personal canvases for self-expression and style. Whether it's quirky patterns or personalized designs, these humble essentials can carry a lot of character. As you embark on your POD journey, remember that socks are more than just foot coverings; they're gateways to entrepreneurial success, comfort, and individuality.
20. Journals/ Notebooks/ Planners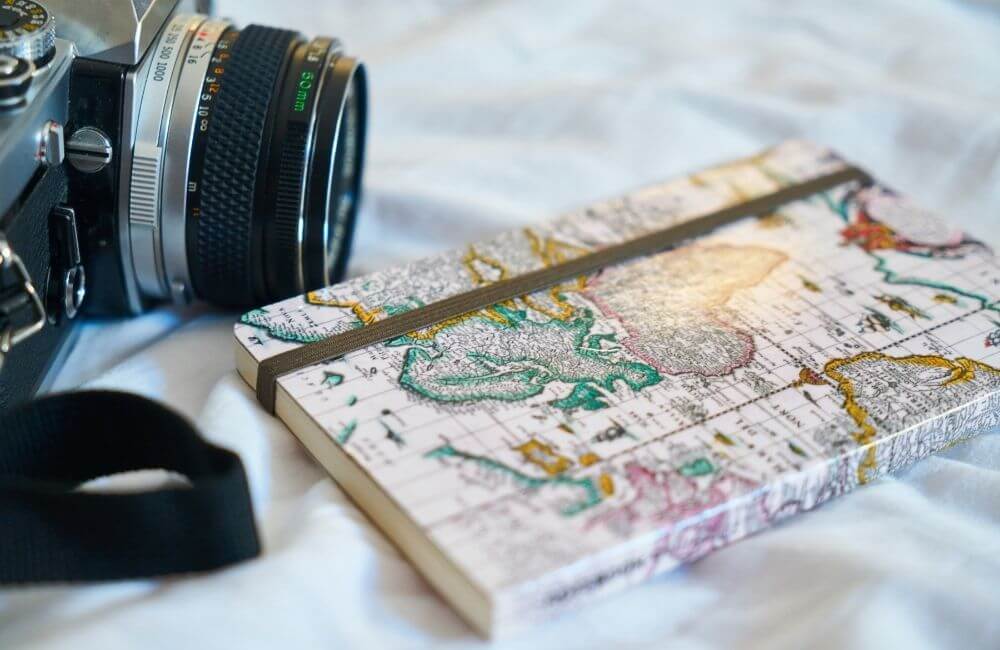 Notebooks and journals is a good choice to start your bussiness wwith POD products. Whether it's students jotting down notes, professionals planning projects, or influencers seeking stylish accessories, the demand is dynamic and far-reaching. The allure doesn't stop at functionality. Custom-printed notebooks and journals are like blank canvases awaiting artistic touch. They let you weave personalized designs, themes, or messages that resonate with your audience.
And here's the kicker: the paper notebook market isn't just growing; it's flourishing. Projections indicate a staggering $16.55 billion growth from 2021 to 2025, with a CAGR of 7.25%. This surge mirrors the enduring relevance of these products in a digital age.
So, if you're seeking a versatile POD option that bridges the gap between utility and self-expression, look no further. Journals, notebooks, and planners empower your customers to dream, plan, and create while bolstering your business journey. Get ready to script your POD success story—one page at a time.
21. Backpacks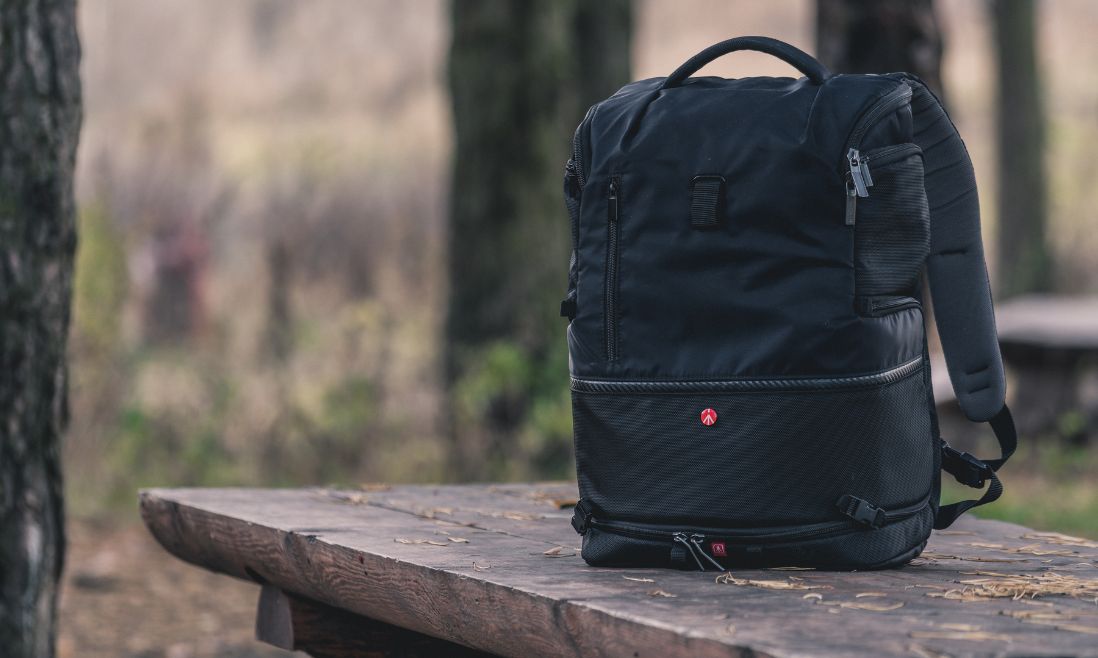 Backpacks's a POD gem to weave into your business tapestry. These versatile companions offer both utility and style, making them an potential opportunity in the Print On Demand world. Backpack is a
product that fuses functionality with personal flair. From schoolgoers to travelers, they're essential gear. But here's where the magic lies—for trend-conscious individuals, backpacks are a fashion statement, an extension of their identity. The POD potential of backpacks is undeniable. Imagine turning a practical item into a walking billboard for creativity. Your designs, your brand—on the backs of explorers, learners, and trendsetters.
As you are new in the POD bussiness, the backpack market caters to diverse niches. From sleek corporate designs to vibrant, artistic expressions, the spectrum is wide open. Plus, as the POD model dictates, you don't need to worry about inventory or upfront costs. In a world where personalization reigns supreme, backpacks offer a way to stand out. They become more than bags; they're vehicles of self-expression, brand representation, and comfort all rolled into one.
Final Thoughts
Print-on-demand products are a great way to add value to your business or introduce yourself to the e-commerce world. Find out what works best for you among the 20 best print-on-demand product ideas above.
Once you have chosen your niche, the next step is to have a good website, which makes your company outstanding from others and leaves an excellent impression on customers at first sight. Among many good web providers in the market, Tigren is confident to be the most legit one who can build you a fantastic website.
With nearly ten years of experience building e-commerce websites for different purposes, we provide a wide range of excellent quality services at reasonable prices. Our professional team will care for your website and ensure our customers are satisfied.
Contact us if you want more information.