If you're unhappy with eBay as your go-to online platform for selling products, there are plenty of other options available. In this article, we highlight 20 sites like eBay that you can use to sell products online. from Amazon to Facebook Marketplace, these platforms have something for everyone. So if eBay isn't working for you, try one of these alternatives!
Why Should You Find Sites Like eBay To Do Online Business?
No one can deny the influence of eBay, which has maintained its position as one of the top eCommerce platforms globally since its inception in 1995. Thousands more people have been able to run lucrative at-home enterprises thanks to it, turning thousands of enthusiasts into profitable salespeople.
Meanwhiles, many entrepreneurs now start looking for other sites like eBay to do business. This is because eBay has recently acquired several drawbacks:
Potential Costs And Fees
An insertion fee is charged when you first list an item on eBay, and this varies depending on the type of item. There's also a final value fee, which is charged once your auction ends and the money is transferred to your PayPal account. In addition, there are fees for upgrades to your listings (such as adding pictures or videos), as well as fees for withdrawing bids or canceling bids.
It can be difficult to make any money when selling items on eBay. Especially if you're looking to make a big profit because all of these additional costs will quickly add up. If you're looking to sell something small and simple, then eBay may be a better option than other sites like Amazon or Etsy, where the costs are lower but the profits aren't as great.
Limitations Of Control
When you sell products on eBay, you're giving up some control over how your listings look and what kind of exposure they have. This is because eBay owns the listings and can decide to limit how much brand presence your product has. They can also cancel your product listing at any time if they believe it's not compliant with their policies.
So be aware of these limitations and make sure that you've got everything in place so that your listings look and feel exactly the way you want them to.
Strict Policies
eBay policies usually dictate and require you to take only specific kinds of payments, limit which keywords you can use, put certain text in your listings, and prevent you from cross-marketing to other eBay sellers.
This means that it can be difficult to make a profit on your eBay sales if you're not following these policies. And, because these policies change from time to time, it's important that you stay up-to-date on them so that you don't run into any problems.
Top 20 Sites Like eBay To Do Online Business
There are a lot of great sites like eBay out there and it can be hard to decide which one is right for you. That's why we've put together this list of the top 20 sites like eBay that offer a wide range of online business opportunities.
These 20 sites like eBay can be categorized into three groups:
A website or app that sells goods or services from a particular industry or industry segment is known as a niche marketplace. If you're a fashion designer, for example, selling your creations to other designers on a niche marketplace would likely be beneficial to you.
Marketplaces, like niche marketplaces, concentrate on selling items from a specific category. Marketplace sites, on the other hand, provide a platform for producers from various sectors and locations to come together and sell their products to the general public. Since the products on sale are more diverse, they're easier to locate than niche marketplaces.
For the most part, eCommerce platforms that are centralized are the most popular. With these systems, you may create an account and start selling immediately from them. They have built-in tools for marketing and shipping, as well as all the features of a typical eCommerce website such as shopping carts and authentication systems.
If you're looking for an easy way to start selling online, these are the perfect options for you. Whether you're looking to sell products or services, these sites like eBay have something that will fit your needs. So, whether you're new to the online market or just want to take your business further, check out our list below.

Amazon is prevail over other sites like eBay because it not only sells a wide variety of goods at affordable costs but also provides a powerful and intuitive platform for buyers and vendors.
The Fulfillment by Amazon (FBA) service is one of the most popular features on Amazon. This allows companies to delegate the shipping of their items to consumers' residences. If you have a big inventory or don't have the resources to handle it yourself, this is a fantastic option. You may concentrate on other parts of your company, such as marketing and sales, thanks to FBA.
The inventory management software of Amazon is another noteworthy feature. You may be sure that your items will always be ready when consumers want them since you can keep track of what's in stock and where it is located. In addition, AMS offers powerful marketing and sales promotion tools to corporations.
In addition, Amazon provides a host of other services that are helpful to business owners. For example, the AWS cloud platform lets you quickly create and deploy applications in the world's largest public cloud. Additionally, Premier Support offers 24/7 technical assistance for your Amazon-powered businesses.
If you are looking for an alternative to eBay, Amazon is a great option.

Online businesses, apps, domains, web stores, and other products are all available for purchase on Flippa, making the key difference between this marketplace and other sites like eBay. You may estimate the value of your target company or product using Flippa's free valuation tool. This handy tool allows you to estimate the value of your target company or product using a simple input form. You can also use this information to help gauge whether or not selling is a viable option. Flippa's valuation tools are easy to use and provide valuable information about the market conditions for different types of products and businesses.
Flippa also has a large worldwide buyer community that can aid you to locate the ideal purchasers for your goods or company.
You can also use SEMrush reports to identify any potential flaws in your target company or product. When it comes to selling your item on Flippa, this will enable you to make the best choices. In addition, Flippa's visibility and attractiveness can be improved by upgrading your listing.
Let's create a major deal with Flippa, the top online platform for selling businesses.

Sellfy is an ideal platform for selling digital products like ebooks, music, and films. There are no limits on storage, payment processing, or marketing capabilities. You may grow your business and visibility by using it. In addition, it provides restricted downloads so that your consumers may be content without getting too much at once.
Sellfy gives you the opportunity to build your own storefront and administer it on your own. As a result, you have complete discretion over how your items are presented and marketed. Sellfy is also ideal for products that aren't meant to be sold indefinitely because it allows you to sell downloads in limited quantities. This way, you can control how much information they access at any given time, minimizing the chances of them downloading unwanted files or software.

Facebook Marketplace is a fantastic way to expand your company's presence and popularity. It's also a terrific way to attract new consumers in a simple and convenient manner.
The boosted listings feature is one of Facebook Marketplace's greatest features. For your products on Facebook Marketplace, boosted listings are a great way to get more attention. All new items you add to a category will be promoted on the main page by default. As a result, they'll be featured at the top of the search results list with a larger and more readable font size. Since prospective consumers can view your item right away, rather than having to scroll down through pages of listings, this greater visibility may help you attract extra customers.
You can promote on Facebook Marketplace using your existing e-commerce platform thanks to Shopify integration. You may also send real-time messages to prospective purchasers identifying and selecting them, as well as using AI software to assist you with choosing and contacting them.
Facebook has fantastic customer service, and if anything goes awry with the purchasing procedure, they'll do everything they can to assist you.

Craigslist allows you to find items and services near you. On a local level, you can list anything from furniture to automobiles with hundreds of categories that you can specify your precise location. You may also search for items by keywords or categories on Craigslist, which makes it simple to find what you're looking for.
The app is easy to locate on Google Play and the Apple App Store, making it convenient. Using Craigslist, you may also sell your talents in a variety of subjects (real estate, health & fitness, education, and so on). Whether you're looking for something specific or just want to browse the local listings, Craigslist is a fantastic resource

Among numerous sites like eBay, Etsy is the best platform to sell online handcrafts that has numerous options for customizing your stores.
The platform also has a large community of buyers who are interested in buying unique and meaningful pieces. Besides, Etsy allows sellers to set prices that are accurate and fair relative to other retail outlets. Shopkeepers can easily promote their stores through social media channels like Facebook and Twitter without spending a lot of money on advertising campaigns.
One interesting feature of this platform is that it offers store owners manifold promotion tools such as Ads, and social media sharing together with thorough traffic reports and analytics.
Besides, you can get a .store domain for a year without charging or a 50% discount on a custom one.

Poshmark is a great choice for selling clothing items for people of all ages and pets. The platform offers stories and tagging features that enable you to post your stories with a tag to market your goods. This makes it easy for buyers to find what they're looking for, and sellers can easily identify their best-selling items. Plus, Poshmark offers speedy shipping so customers don't have to wait long for their orders to arrive.
Merchants can use My Sales Report to gain deep insights into their business. The report allows store owners to track every item in their virtual closet, and see how much traffic each product is receiving. This information can be used to create custom bundle discounts for customers who buy more than one item, or keep track of inventory levels so they are always aware of what's available.
These aforementioned features make Poshmark one of the great sites like eBay to do online business.

Swappa is a local buying and selling platform for users. Swappa allows you to sell just about anything, from apparel to appliances to furniture.
Selling goods on Swappa is simple and hassle-free, so there's no need to spend hours online listing or photographing your items. In addition, selling through the platform gives you access to a large community of buyers who are looking for just about anything. With Swappa transactions being verified by the network before they're completed, you can be sure that your sales will go smoothly.
Swappa offers free IMI (International Mobile Equipment Identity) and ESN (Electronic Serial Number) checks for smartphones and gadgets before they are sold. This helps ensure that the devices being traded are not stolen or counterfeit. PayPal transactions are used due to extensive buyer and seller protection features included with the platform. In addition, your listing will be highlighted with greater visibility through the featured listings section of Swappa.

Sellers have a variety of options to sell their products on the Bonanza online marketplace.
Bonanza's inventory sync feature is one of the reasons why it remains a top choice for buyers and sellers alike. It ensures that all active listings are up-to-date and synced in real-time, eliminating the need for buyers and sellers to communicate separately about their listings. This makes it easy for buyers to find what they're looking for and eliminates any guesswork or confusion. Additionally, Bonanza keeps extensive records of past transactions so that both parties know exactly where things stand with regard to negotiations and disputes.
Sellers may also manage their inventory and create sales possibilities with the batch editor, which enables them to change numerous items at the same time. Bonanza helps you reach a wider audience by allowing you to advertise on other shopping sites.

Chairman is a furniture and home décor eCommerce platform that allows users to browse and buy furniture, fabric, wallpaper, flooring, lighting fixtures, and more from the comfort of their own homes. It has quickly become one of the most popular online destinations for quality furnishings and accessories.
Since its inception in 2013, Chairman has grown into one of the world's leading furniture and home decor retailers. With a combination of innovative design concepts and user-friendly navigation, Chairman makes it easy for buyers to find what they're looking for and navigate through its extensive selection. From large-scale commercial projects to individual pieces of furniture ornaments – Chairman has something for everyone.
Chairish's capacity to manage shipping processes is one of its main benefits. This allows you to improve your listings without having to worry about postage or handling costs by editing your photos and descriptions. Furthermore, because of the breadth of products available on Chairish, it's simple to find whatever you're looking for. You may also do so using the mobile app if you want to create a new listing.

Using VarageSale, you can host virtual garage sales. The platform has been a popular online selling platform since 2012.
VarageSale offers a variety of features that make it easy to organize and manage your garage sale, from setting up your auction schedule to managing payments and shipping. You can also create detailed listing descriptions and attract more buyers with featured listings and discounted prices. With VarageSale, there's no need to worry about setup or marketing costs – the site does all of this for you.
Every member needs to use their real name and picture on VarageSale, this ensures that buyers can trust that the items being sold are actually genuine. If you do not have a photograph attached to your account, or if your photograph is not suitable for display on VarageSale, then you must upload a new photo before you can start selling.
Buyers may discover what they need with an easy, clutter-free interface that includes no superfluous ads or complicated widgets, and sellers may administer their listings from any gadget with a responsive app design. Location-based listings can help buyers discover nearby sales, and sellers may be confident that leaving praise will ensure that they're getting positive feedback for their items.

Decluttr is the perfect platform for selling your old electronics. It has a free tool that makes it simple to list and locate devices, as well as a free shipping label and same-day payments. Plus, because Decluttr takes care of all the logistical details for you, you can focus on finding new homes for your old electronics without any hassle.
It also provides transit insurance, which covers you in the event of an unfortunate accident. Decluttr will refund you your money without question if you don't obtain the price offered for your item or if it does not meet your needs in any way.
If you want to find great sites like eBay to sell online, you can consider Decluttr.

Nextdoor is a neighborhood-based social network. Local news, events, commercial recommendations, and, of course, products for sale are just a few of the things you'll discover.
You'll join with other Nextdoor members in your area when you join up for Nextdoor. This will enhance your odds of discovering what you're looking for when it comes to items for sale or local news, as well as help you get to know your neighbors better.
Because your post will be accessible to all of your neighbors in the zip code, it will have a much larger effect than if you were just posting it to your own profile once you've published an item on Nextdoor.
You can also make sure that you never miss anything interesting happening in your neighborhood by signing up for Nextdoor's "News Feed" (which gives you access to everything new from your area).

eCrater is a free online marketplace where you can buy and sell products from around the world. It's a great option for people who are looking for a quick and easy way to get started in the market.
To use eCrater, you first need to create an account. Once you have an account, you can start browsing through the various products and templates that are available on the site. You can also search for specific items by keyword or category.
When you find something that you want to buy or sell, just click on the "buy" or "sell" buttons, and then enter the information about your purchase or sale. You'll then be required to pay 2.9% of the total fee of an item in case it brings you a sale.
Overall, eCrater is a great alternative to eBay, especially for those who long to explore the market and make some quick money.

eWorldTrade is the leading online B2B marketplace, with over 2 million registered users. It offers a wide range of products and services, from electronics and apparel to machinery and raw materials.
The platform is easy to use, and there are multiple ways to find what you're looking for. You can search by category, product type, or by country. Plus, the platform has a wide range of filters that will help you narrow down your search even further.
When you find something that you want to buy or sell, simply click on the "buy" or "sell" button and complete the transaction as usual. eWorldTrade also has 24/7 customer support available should you need it.

Ruby Lane is a website that allows sellers and buyers of art, antiques, vintage collectibles, and jewelry to connect and trade with each other. It has a significant global reach and is mainly popular in the US, UK, Germany, Canada, and Australia.
The cost of using Ruby Lane is high due to the fact that it requires users to pay a monthly subscription fee. However, this fee does offer some benefits such as increased visibility for your items on the site and access to exclusive sales events.
Overall, Ruby Lane is a good way for sellers and buyers of art, antiques, vintage collectibles, and jewelry to connect and trade with each other.

Walmart is a well-known and popular alternative to eBay with a vast reach and customer base.
Walmart has partnered with Shopify to allow you to sell products directly to Walmart shoppers. This means that you no longer need to go through an intermediary like eBay or Amazon in order to sell your products to Walmart. This is a great way to get more sales and make more money.
To take advantage of this opportunity, all you need to do is set up a Shopify store and add the Walmart product category. Then, start listing your products and wait for the rush of customers who are looking for affordable items that they can buy from Walmart easily.
One of the great things about selling through Walmart is that it's free and quite easy to set up your business. Once you have created an account and uploaded your inventory, all you need to do is set up shipping labels and send your products out to Walmart customers.
Mercari is a global e-commerce platform that offers a variety of different products from designer items to video games to phones. It has more than 100,000 products currently available, and it's growing rapidly in all three of its geographical regions (the US, the UK, and Japan).
One of the main benefits of using Mercari is that it's highly user-friendly. You can download its app and start shopping immediately – no need to create an account or fill out any forms first. As long as you have an internet connection, you can browse through the entire catalog and make purchases right away.
Mercari also has a large selection of designer items that are sure to appeal to anyone who wants quality merchandise at an affordable price. Plus, if you're looking for something unique and special, then you'll definitely want to check out their video games and jewelry sections.

Wish is a mobile e-commerce platform that allows you to sell branded or unbranded items. It boasts a wide range of products, including fashion, electronics, accessories, and more. Additionally, Wish has a great option to sell unbranded items.
What makes Wish stand out from the competition is its mobile optimization features. This means that your pages will look great and load quickly on all devices. Furthermore, it has a common destination for mobile shoppers to buy fashion, electronics, accessories, and more. As such, it's perfect for selling unbranded items.
Wish is an excellent choice for sellers who want to offer a wide range of products and quick loading times on all devices. It also offers great value to buyers who are looking for a convenient way to purchase branded or unbranded items.

Zibbet is a well-known source of handmade items and art, which offers a free plan enabling merchants to list and sell up to 10 items per month without transaction fees. Additionally, sellers can list on additional channels such as Etsy and eBay.
Zibbet also offers merchants the ability to accept payment through PayPal and Stripe, as well as dozens of other popular payment processors. Furthermore, Zibbet provides users with a built-in shipping system that makes it easy to ship products to buyers all over the world.
Zibbet is an ideal platform for sellers who want to expand their business into new markets or who need easy access to multiple payment processors. Thanks to its free plan, users can get started quickly and without any financial obligations.
How To Choose A Suitable Marketplace For Your Business
Choosing the right marketplace for your business can be a daunting task. There are dozens of options available, and it can be hard to know which one is best for you and your business.
To help make things a bit easier, we've compiled a list of key factors to consider when choosing a marketplace:
Cost
When it comes to finding a marketplace that is affordable, there are a few things to consider.
First, you'll want to search for a marketplace with low starting costs. This means that you won't have to spend a lot of money upfront in order to get started selling your products or services.
Second, make sure the marketplace has features and flexibility in terms of pricing. This allows you to set your own prices and control how much revenue you generate from each sale. There's no need to worry about the site imposing unfair rates or fees on you – allowing you to focus on creating quality content and building relationships with your customers instead.
Features
When choosing sites like eBay to sell your products or services, be sure to check out its features. This includes things like product listing capabilities and payment processing facilities. A marketplace that can handle high volumes of traffic and transactions quickly is vital for success. Furthermore, make sure the platform has a user-friendly design and easy-to-use interfaces so you can get up and running as quickly as possible.
Ease Of Use
When selecting a marketplace, it's important to consider how easy it is to find what you're looking for and how simple the transaction process is. If it's difficult or time-consuming to do anything on the site (especially when making transactions), then it might not be worth using!
Marketplaces that are easy to navigate and user-friendly have several benefits. First, they make shopping easier for both customers and merchants. Second, less customer frustration results in higher conversion rates and happier shoppers. And finally, happy shoppers are more likely to return again and recommend your business to their friends.
Support
eCommerce marketplace support and customer service are one of the most important factors to consider when choosing a platform. A good marketplace should provide24/7 customer support, as well as easy-to-use tools and tutorials so that customers can navigate the site easily. It's also important to have a responsive team who can solve problems quickly and efficiently.
There are several factors you should take into account before choosing sites like eBay to do online business, such as how responsive the team is, how fast repairs are handled, and how easy it is to contact them. Make sure you research each platform thoroughly before making your decision!
Security Measures & Fraud Prevention Mechanisms
Many markets offer features like 2FA (two-factor authentication) for increased security and protection against fraud. This ensures that your data remains safe during transactions, no matter who you are interacting with. Make sure to check out the market's security measures before making any purchases or investments – you wouldn't want to end up regretting not taking precautions.
Choosing the right eCommerce platform can make your life a lot easier. By taking into account factors like customer support, security measures, and ease of use, you're sure to find the perfect solution for your business.
Wrap Up
From the above 20 sites like eBay, you can see that they are more than enough to help you grow your business. All of them have a huge inventory and all kinds of products. Moreover, they also provide various payment options as well as shipping services to make your online shopping experience hassle-free.
So what are you still waiting for? Leave your hesitations behind and head straight to any one of these websites now.
You may read further into Tigren's blog for more information like this. Our team is constantly coming up with new beneficial information and advice for individuals who want to succeed in the massive eCommerce industry and have substantial expertise in the subject. From online marketing tactics to development secrets, our essays address a broad spectrum of eCommerce-related problems. When it comes to issues with your eCommerce sites, you can always count on us. We are always ready to assist as a group of eCommerce software developers.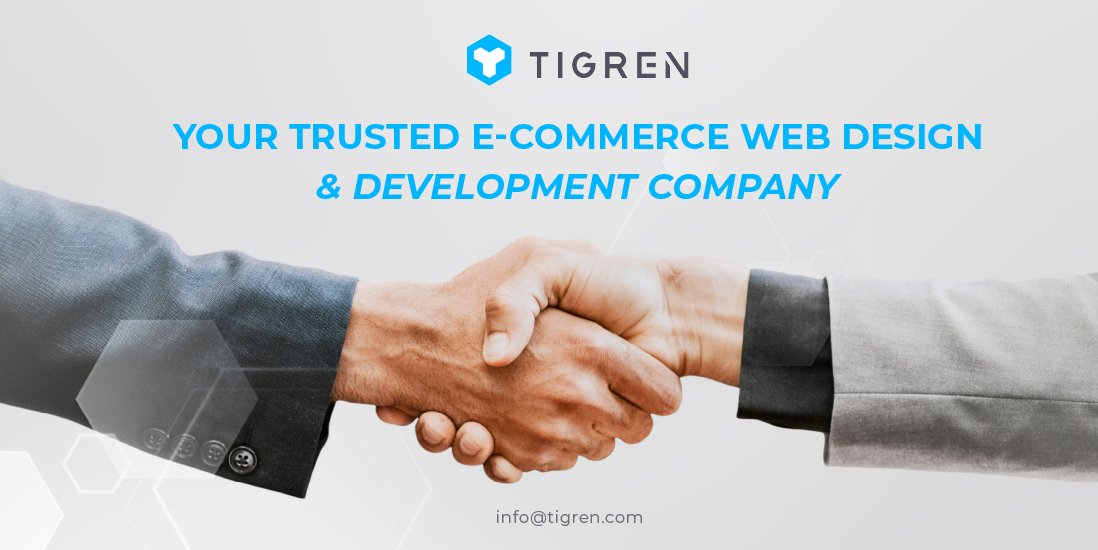 Read more:
Best Platform To Sell Online: Top 15 In 2023
How to Build an eCommerce Website Using WooCommerce – Step-by-Step Guide