Spotify is a well-known brand. It's safe to assume that it's the most popular and adored music player app right now. In the spirit of innovation and customer satisfaction, Spotify created a Progressive Web App (PWA) version to go along with their native mobile and desktop app. While the desktop app is still available, Spotify PWA has entirely altered the web browser experience.
Right after its launch, Spotify received positive support from users. So, why do people love it? Everything will be revealed in this article.
An Overview Of Spotify

Spotify is an online music streaming service that lets you listen to music without having to download anything. It gives you instant access to its extensive online music and podcast library. You can listen to whatever content you want, whenever you want. It's legal and straightforward to use.
Millions of songs from various genres and artists are available, including obscure indie rock, top 40 pop, movie soundtracks, and classical music. It also has curated playlists, internet radio stations, and a clever algorithm for recommending songs based on your listening history.
Spotify's basic, ad-supported version is free. It gives you unrestricted access to the whole collection of music and podcasts, but there are certain restrictions.
Subscribing to Spotify Premium, on the other hand, is a terrific way to avoid annoying advertising and listen to music offline.
An Overview of Spotify PWA
If you're unfamiliar with web applications or PWA, they're websites that have multiple native app-like features. Users do not need to open a web browser because these web apps run in their containers.
Spotify developed a PWA that offers a better user experience, ad blocking, and a more visually pleasing design than the desktop app.
Spotify's PWA version is substantially faster and more accessible than its native app counterpart. It offers a unique user interface that changes the background as the user interacts with the program and is highly adaptable. Spotify PWA, like other PWAs, can be pinned to the home screen as a shortcut, putting it right at your fingertips.
Reason Why Spotify Develop PWA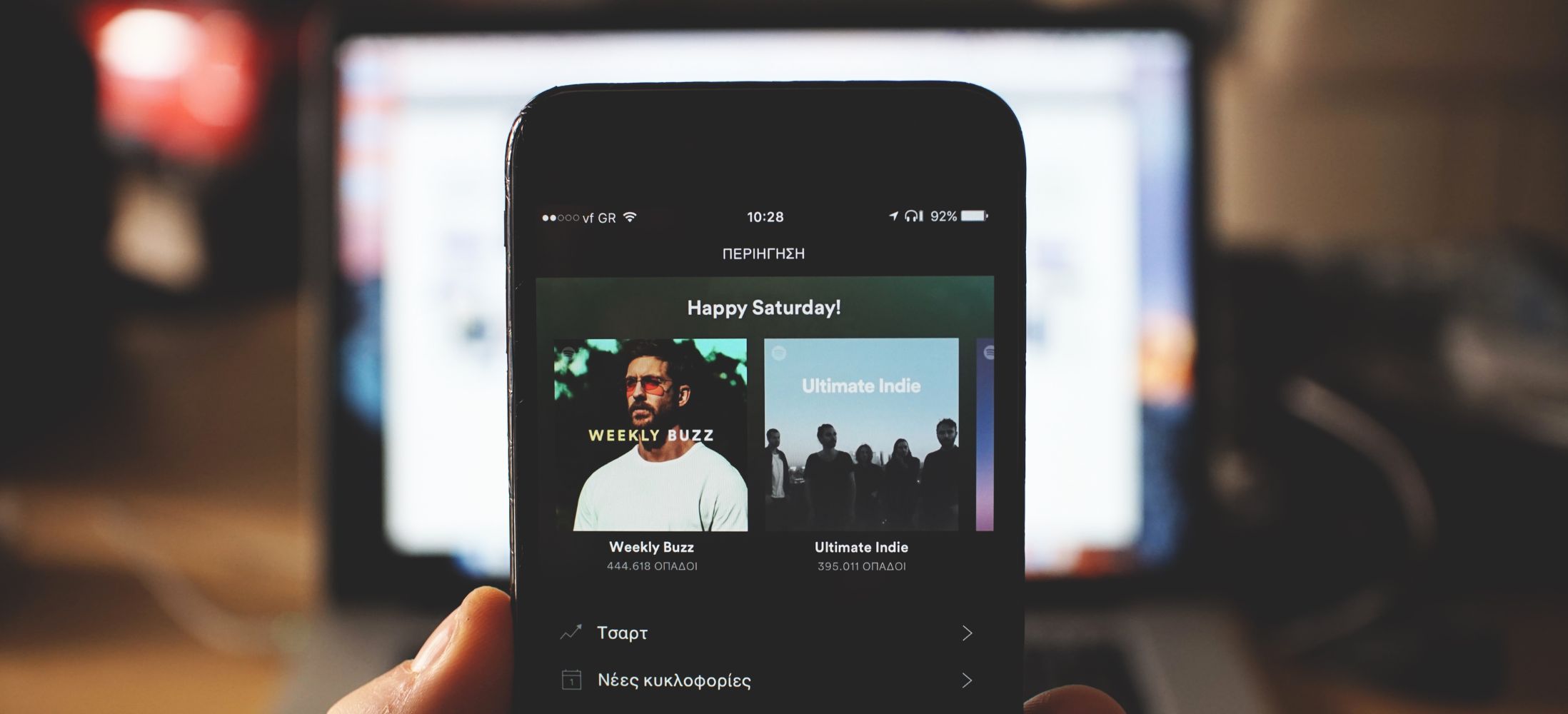 Spotify saw a timely opportunity to develop a PWA version due to the disagreement with Apple over the 30% app store commission.
With PWA, the music-streaming service can cut out third-party commissions and continue to build its subscriber base.
The PWA version is far faster than its native-app equivalent, with its unique and adaptable UI. Users are also invited to add Spotify PWA to their home screen. This encourages users to listen to music on Spotify more frequently.
The Aim Of Developing Spotify PWA
This PWA launch aimed to sign new users for the free version who would later upgrade to premium after seeing Spotify's fantastic product. They didn't even need to seek the link since the option to distribute or embed an interactive playlist became the most popular feature of the revamped app.
Spotify PWA wants to provide listeners with the most incredible possible user experience. The streaming platform killed two birds with one stone: it looks after listeners by providing a quick-to-load and simple-to-use app while avoiding the limits imposed by mobile technology's restricted environment.
Spotify has done an excellent job duplicating the desktop and native mobile app experience in the PWA.
Spotify PWA: Why People Like It?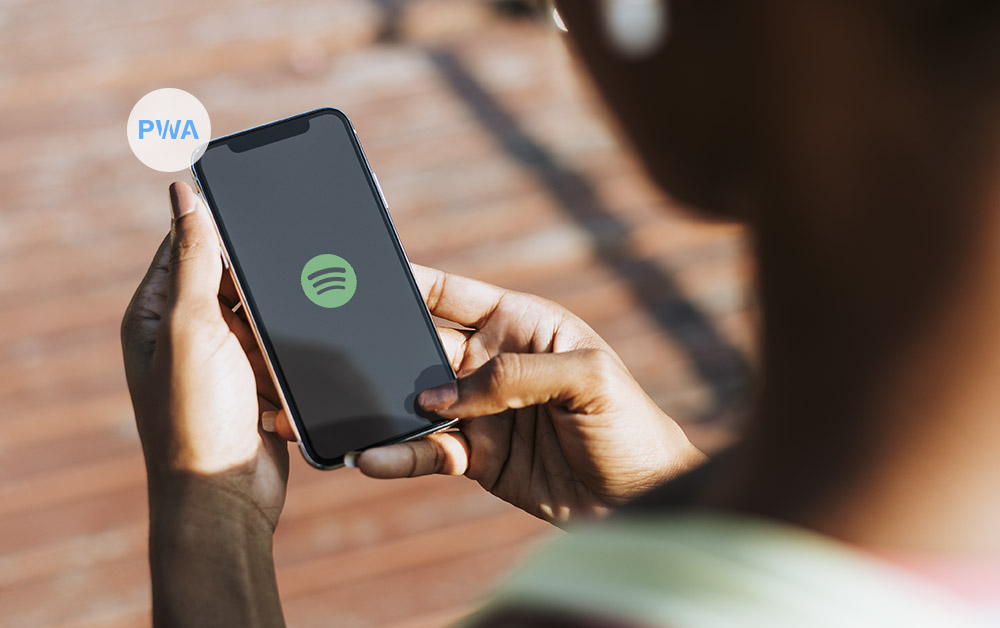 Spotify PWA has many amazing features such as
1. The New Monotone User Interface
Compared to the desktop app, we think the Spotify PWA is more polished and unique in appearance. It's also more reactive, adaptive, and responsive, with better in-app animations; these enhancements add to a seamless and personalized experience.
Background colors for listeners are now adaptive to album genres and change colors accordingly, making your experience more personalized and unique—just like a music player should be.
2. A Complete Redesign of the Functionality
Playlists, Made for you, Albums, and other menus have been moved above the central section, making the left panel less crowded and allowing more room for users. This is especially handy for music fans who have many playlists and need more space and those who can't bear a cluttered UI.
You can now select to have links from Spotify open in a separate Spotify PWA while browsing the Spotify PWA on the web, which is pretty fantastic.
The PWA version of Spotify is significantly faster than the native app.
3. No Advertisement
Ad-blocker extensions work on PWAs since they are technically still a website with the features and functionality of a native app. As a result, free users can enjoy an uninterrupted, ad-free listening experience without spending any money.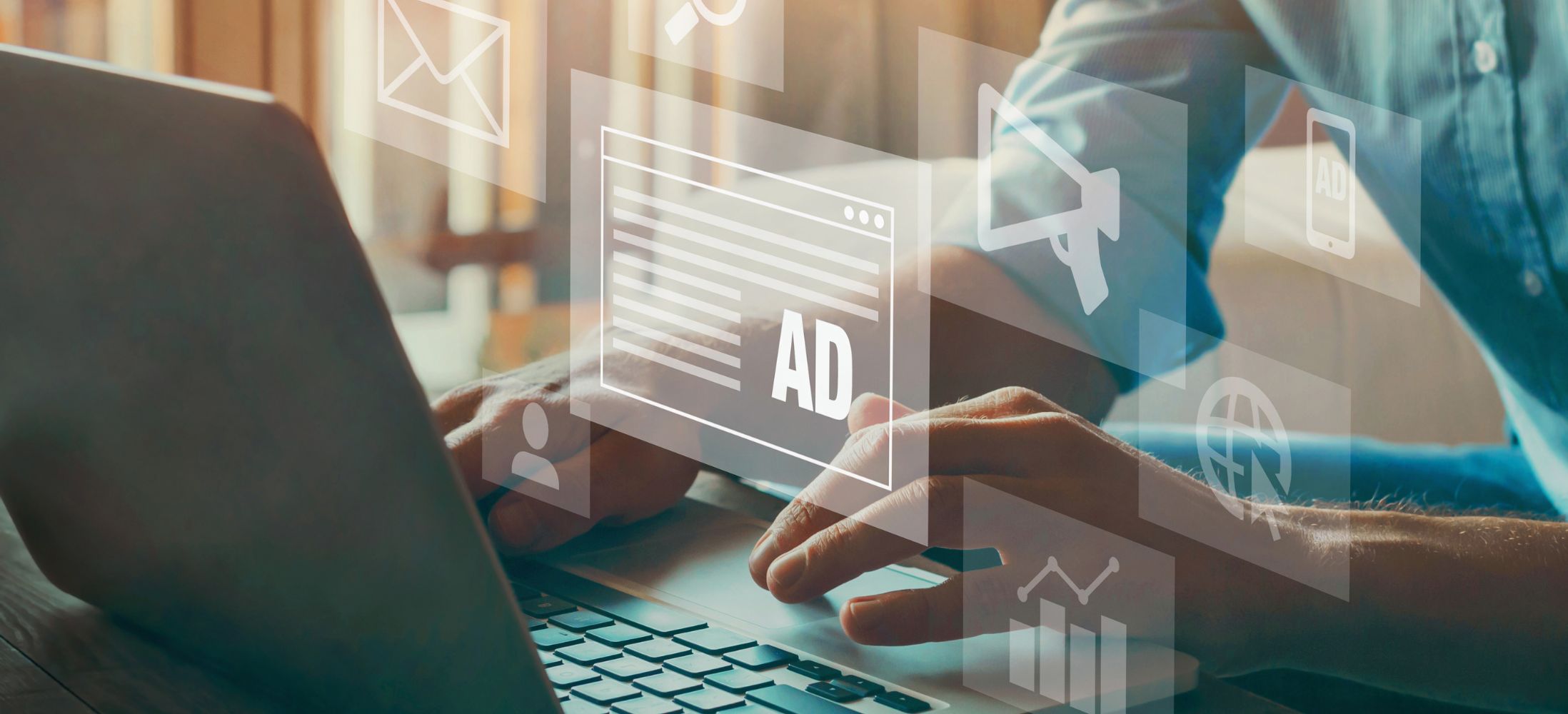 The only drawback of Spotify PWA: unavailable for offline use.
The only disadvantage we discovered was that Spotify PWA is not available for offline use. It's not as if Spotify PWA doesn't have offline capabilities. Yet, the company reserves this special solution for its Premium users only. Premium users can download songs beforehand and effortlessly listen to them without any network connection.
The following results well illustrate Spotify PWA's popularity:
After the deployment, Spotify's free-to-paid conversion allegedly went from 26.6% in 2015 to an industry record of 46% in 2019. And this figure keeps increasing by 24% year-over-year. It grew from 155 million premium subscribers and 345 million monthly active users in the last three months of 2020.
After Spotify's PWA launch:
There were +30% of monthly active users.
The number of desktop users rose by 45%.
+40% average listening hours per month.
More visually appealing.
More responsive and adaptable
Animations in the app have been improved.
Related Posts:
FAQs About PWA
1. Should I Use the Spotify Web Player or Desktop app?
This question has no definitive answer. Many users use both, depending on their location and the resources accessible.
Compared to the online player, the sound quality on the dedicated apps for premium customers can be slightly better. On these apps, you may also download songs for offline listening (more about that below).
The app is the way to go if you only want to listen to music on one device and are confident you'll use it to listen to music on Spotify regularly. The software provides the most incredible experience using your phone, tablet, or PC.
If, on the other hand, you know you'll be listening to music on various devices or won't be able to download and install the app, the web player is the best option. With user-friendly features, Spotify PWA is very much to try.
2. What is the difference between a PWA and a native app?
A user does not require to download a PWA from an app store before using it, unlike native mobile apps. Instead, they can access it via the internet.
When it comes to PWA development vs. native app development, PWA development is a more cost-effective option than native app development.
Another distinction between PWA and native apps is that app stores must first approve native apps before being made available to users. A PWA, on the other hand, does not require such certification.
3. When is the best time to develop PWA?
PWA is an advanced technology that is very popular around the world. To keep up with the growing pace of global brands and companies already using PWAs, our advice is to start now. However, you should carefully consider the requirements and situation of your company before building the most effective PWA.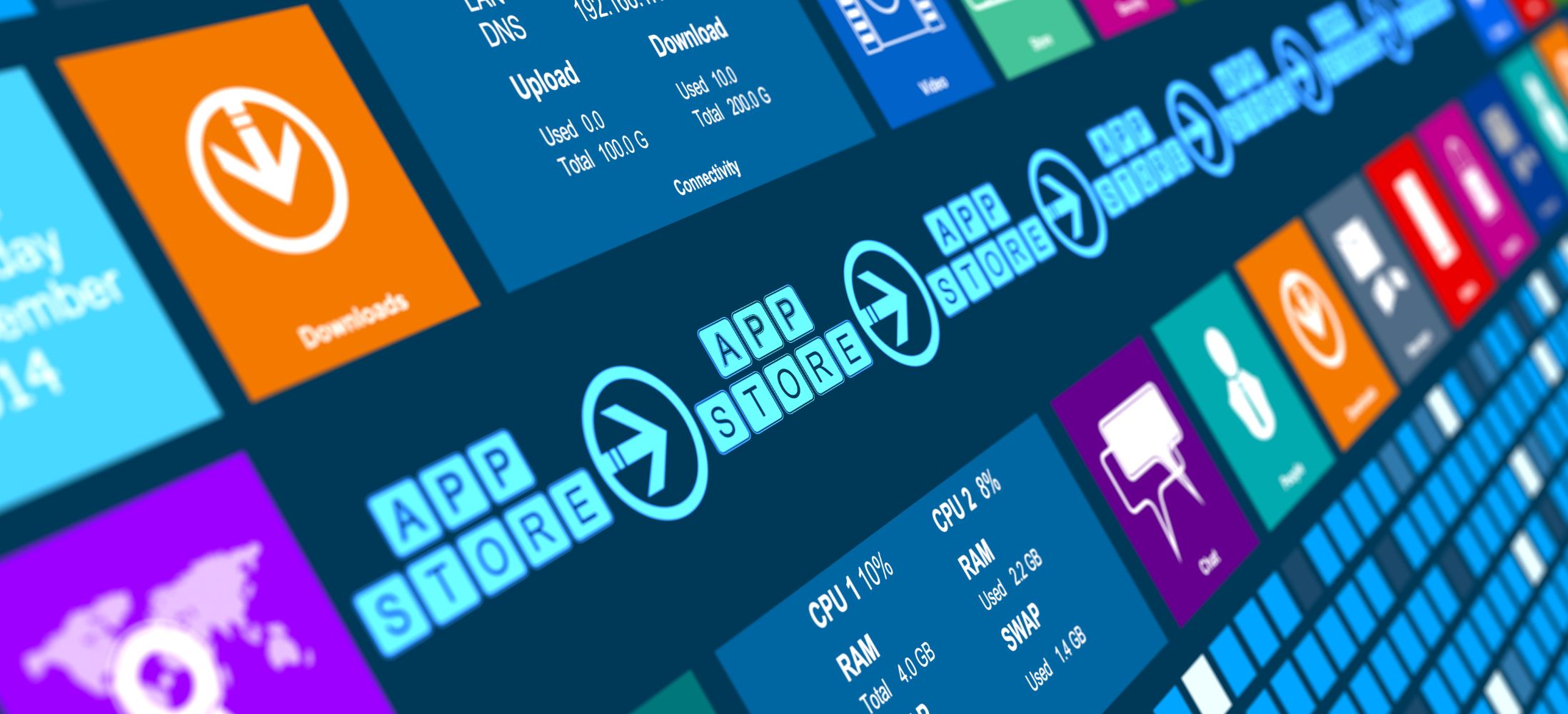 4. How much does it cost to build PWA?
If we use a $30 per-hour fee as an example, a simple PWA will cost around $5,000. A PWA of average complexity costs between $20,000 and $40,000. The price of a complicated PWA with complex functionality typically exceeds $40,000. These variations also depend on how many objectives and service packages you select from different agencies.
5. How can I create a successful PWA for our business?
PWA is a new technology and quite complicated to develop. Owning a PWA with good functions requires excellent technical skills. Therefore, the advice for non-technological businesses is that besides ascertaining the existing state of your company, setting specific requirements, and preparing a corresponding budget, you should hire a legit PWA provider.
6. How to find a legit PWA service provider?
You must conduct extensive research on PWA companies to locate the ideal match. Their previous work and client feedback, customer care line, work procedure, after-service policy, etc. Considering everything, you should be able to construct your PWA site to the appropriate quality while staying within your budget.
If you are looking for a legit PWA provider, consider Tigren. Tigren is one of the world's leading Progressive Web App development companies, seeking to provide you with the most reliable and high-functioning website possible, ensuring consistent growth in your return on investment.
We provide Tigren's premium PWA theme and bespoke PWA development at a competitive price to help more online businesses leap to the next level. Based on four criteria: clear, professional, transparent, and flexible, every PWA project we make has never disappointed a single guest in the world.
Sum Up
The success of the Spotify PWA shows that timely innovation pays off as everyone embraces and loves it. It is also through here that PWA is undoubtedly the key to the future of the Web. It is a wise choice for those intending to build a PWA for their business. Don't hesitate to contact us if you have any questions about PWA.