In the ever-evolving landscape of e-commerce, success is defined by innovation, customer experience, and the ability to adapt to the changing demands of the digital marketplace. The United States, a hub for technological advancement and entrepreneurial spirit, has seen the emergence of e-commerce websites that not only meet but often exceed the expectations of their diverse customer base. These sites have transformed the mundane act of shopping into an immersive experience, leveraging cutting-edge technology, personalized interfaces, and robust security measures.
In this insightful exploration, we will take you through the Top 11 Most Successful US Ecommerce Sites of 2023, shedding light on what makes them stand out in a crowded marketplace. From their business strategies to unique selling propositions, we will delve into the elements that have propelled them to the forefront of the industry.
Join us as we uncover the keys to success in modern e-commerce, providing valuable insights for consumers, business leaders, and aspiring entrepreneurs alike.
Top E-commerce Websites In The USA
Estimated Monthly Traffic: 2.3 billion
Amazon, founded in 1994 by Jeff Bezos, began as an online bookstore but rapidly evolved into the world's largest online retailer. Dubbed the "everything store," Amazon's e-commerce platform offers a diverse array of products, including books, electronics, apparel, and more.
Its innovative approach to retail, coupled with technological advancements, has disrupted traditional industries, making it one of the most influential forces in the global economy.
In the USA, Amazon's prominence is highlighted by its extensive product range, free one or two-day shipping through Amazon Prime, and successful integration of a third-party marketplace. The acquisition of Whole Foods and development of services like AWS, Amazon Prime Video, and Kindle reflect the company's relentless expansion into various markets.
Amazon's market value of over $1 trillion and status as the second-largest private employer in the United States further emphasizes its impact. However, its domination has also stirred debates about instant gratification culture in consumer behavior. As of 2023, Amazon's influence continues to grow, surpassing Walmart as the world's largest retailer outside of China, and setting new standards for online retail.
Estimated Monthly Traffic: 694.7 million
Founded in 1995 by Pierre Omidyar as "AuctionWeb," eBay quickly evolved into a global e-commerce leader, symbolizing one of the dot-com era's success stories. Renamed eBay in 1997, it became the world's largest online marketplace, connecting consumers and businesses through auctions and direct sales.
Staying true to its origins, eBay revolutionized the way people buy and sell a diverse range of items, from electronics and fashion to collectibles and cars. Its unique auction-style sales, coupled with options for instant "Buy It Now" shopping, set it apart in the industry.
Despite early struggles with fraudulent sellers and counterfeit items, eBay implemented robust verification programs and buyer protection policies to enhance user trust. The acquisition of PayPal in 2002 further streamlined the checkout experience, although eBay later diversified its payment partnerships with companies like Apple and Square.
Today, eBay dominates various categories, providing free shipping on many items and making shopping convenient with a mobile app that enables bidding and buying on the go. With operations in around 32 countries, eBay continues to influence the e-commerce landscape, maintaining its pioneer status through continuous innovation and adaptation to the ever-changing needs of the online market.
Estimated Monthly Traffic: 394.6 million
Since its foundation in 1962 by Sam Walton, Walmart has become synonymous with retail, growing into the world's largest company by revenue and the largest private employer with 2.2 million employees. From its humble beginnings in Arkansas, Walmart has expanded to over 10,500 stores in 24 countries, boasting an impressive e-commerce presence in the U.S., Canada, and Mexico.
Walmart's mission to provide quality items at low prices has translated into a broad online selection, encompassing everything from electronics and fashion to pharmacy and groceries. With its embrace of innovative technologies like artificial intelligence, Walmart has optimized inventory and efficiency, adapting to modern supply chain challenges.
In addition to home delivery, Walmart.com offers convenient in-store and curbside pickup, and same-day delivery in certain locations. The Walmart Marketplace, founded in 2009, further expands the company's offerings by allowing third-party sellers on the platform, akin to Amazon and Etsy.
Through strategic acquisitions of companies like Jet.com and Modcloth, Walmart continues to diversify its reach into various industries. Its commitment to continuous innovation, customer convenience, and expansive product categories ensures that Walmart remains a formidable force in both physical and online retail spaces, reflecting its legacy as a pioneering retail giant.
Estimated Monthly Traffic: 148.9 million
Target, the second-largest department store in the U.S. after Walmart, began as Dayton Dry Goods Company and opened its first store in 1962. Since then, it has expanded to over 1,800 stores and created an extensive e-commerce platform, offering a vast array of products including fashion, home decoration, groceries, and electronics. With Target RedCard, the company also delved into banking and finance.
Known for its heavy emphasis on marketing and celebrity partnerships with names like Isaac Mizrahi and Chrissy Teigen, Target has positioned itself as a cheap-chic player in the industry. The relaunch of its website as an e-commerce site in 1999 marked a significant boost in revenue. Overcoming early security concerns, Target invested in robust measures to protect customer data.
The 2019 introduction of Target Plus, an invite-only online marketplace, and innovative features like curbside pickup and same-day shipping further enhance the shopping experience. The company's rewards program and support for local charities reflect its community engagement.
Headquartered in Minneapolis, Target's approach to affordable quality, trendy collaborations, and strategic online growth continues to affirm its leading role in retail, ranking No. 32 on the 2022 Fortune 500 list.
5. Costco
Estimated Monthly Traffic: 91.4 million
Costco Wholesale Corporation, an American multinational, is renowned for its chain of membership-only big-box retail stores known as warehouse clubs. With over 855 warehouses across the globe, including the U.S., Canada, the U.K., Japan, South Korea, and several other countries, it stands as the fifth-largest retailer in the world. Established with its first warehouse in Seattle in 1983, the corporation's history extends to 1976 through mergers with former competitor Price Club.
Offering a diverse range of products, from computers and electronics to furniture and jewelry, Costco has earned a reputation as the world's largest retailer of choice and prime beef, organic foods, rotisserie chicken, and wine as of 2016. The company's commitment to quality and value has positioned it at #11 on the Fortune 500 rankings of the largest United States corporations by total revenue.
Headquartered in Issaquah, Washington, Costco's influence is felt in various markets around the world, and its Kirkland Signature house label reflects its roots in the region. With a unique business model that requires membership for shopping, Costco continues to be a leader in wholesale retail, providing a one-stop solution for a broad customer base.
Estimated Monthly Traffic: 100.3 million
Best Buy Co. Inc., a leading American multinational consumer electronics retailer, has a rich history dating back to the 1960s. Originally founded as an audio specialty store named Sound of Music, it rebranded to Best Buy in 1983, emphasizing consumer electronics. With over 1,000 stores in North America, including Canada and Mexico, Best Buy has grown into one of the top ecommerce sites in the U.S.
Known for a strong focus on customer service, Best Buy acquired Geek Squad in 2002, providing on-site and at-home tech services, along with home installations and repairs. Its wide-ranging product offerings include electronics, appliances, furniture, fitness equipment, baby products, and entertainment media like CDs and Blu Rays.
Best Buy's shift to ecommerce over the past decade has seen significant enhancements in user experience, including price matching, improved search functions, and personalized recommendations. From initially offering only electronics and appliances online, the retailer has expanded its digital catalog to include automation products, mobile devices, computers, and laptops.
Headquartered in Richfield, Minnesota, and operating internationally in Canada, Best Buy's commitment to innovation and customer satisfaction continues to make it the largest specialty retailer in the U.S. consumer electronics industry, ranking 72 in the 2018 Fortune 500 list.
Estimated Monthly Traffic: 450.9 million
Etsy, founded in 2005 in the U.S., has emerged as a unique e-commerce platform specializing in handmade, vintage, and creative factory-manufactured products. From art to clothing, accessories, food, and even psychic readings, the platform offers a wide array of unique goods.
With nearly 6 million active sellers and 90 million active buyers, as of 2023, Etsy ranks as the 19th largest marketplace globally, achieving a niche success with total sales of US$13.3 billion in 2022.
What distinguishes Etsy from conventional online marketplaces is its strong integrated community and commitment to independent artists and creators. The founders—Robert Kalin, Chris Maguire, and Haim Schoppik—created the website out of a need to find e-commerce options for independent artists, rapidly gaining traction.
In addition to its unique product offerings, Etsy has taken strides in eco-friendly initiatives, such as carbon offset programs, and has been proactive in supporting marginalized communities. A significant shift occurred in 2013 when Etsy allowed mass-manufactured items to be sold, easing business scaling, despite initial criticism.
8. Home Depot
Estimated Monthly Traffic: 220.7 million
Home Depot, founded in 1978 by Bernie Marcus and Arthur Blank, has grown to become the largest home improvement retailer in the U.S. Operating over 2,200 stores across the U.S., Canada, and Mexico, and boasting a substantial e-commerce presence, it stands as the second-largest home and garden e-commerce site globally.
Offering a wide array of products such as appliances, tools, construction products, furniture, and associated services, Home Depot has become the preferred destination for home improvement needs. Its commitment to innovation is evident in the release of a mobile app utilizing augmented reality, allowing customers to visualize products within their space, and digital tools for personalized recommendations.
Challenges such as competition with stores like Lowe's and initial issues with its e-commerce site have been navigated with strategic store redesigns, training programs, and enhanced online features. The company also prioritizes sustainability efforts and corporate responsibility, implementing policies to reduce carbon footprint and investing in community workshops.
With a revenue of more than $151 billion in 2021 and 490,600 employees, Home Depot continues to lead in the industry, providing conveniences like same-day delivery and curbside pickup, and maintaining a strong focus on customer experience and environmental stewardship.
Estimated Monthly Traffic: 16.7 million
Wish, primarily a mobile marketplace founded in 2010, has transformed the e-commerce landscape by allowing small businesses and manufacturers to sell directly to consumers. Operated by ContextLogic Inc., Wish has quickly become one of the largest eCommerce marketplaces in the world, leading in categories like computer electronics, technology, and video games.
Wish was initially created as an application for wish lists but evolved into a full-fledged e-commerce site, where sellers list products and Wish takes a portion of each sale. The platform's innovative approach includes visual personalization for customers and does not stock the products themselves.
The company's rise has been meteoric, with Wish becoming the most downloaded e-commerce application in the United States in 2017 and worldwide in 2018. Partnerships with high-profile entities like the NBA's Los Angeles Lakers and marketing campaigns featuring famous athletes have bolstered its profile.
Despite some regulatory challenges in France over compliance with European regulations and accusations of selling counterfeit items, Wish has continued to thrive. In 2020, ContextLogic went public via an IPO, and by 2023, Joe Yan was appointed as the permanent CEO. Wish's personalized and mobile-centric approach has revolutionized online shopping, offering a wide array of affordable products and an engaging experience to global consumers.
Estimated Monthly Traffic: 90.9 million
Macy's, an iconic American department store chain founded in 1858, has evolved from its roots as a brick-and-mortar retailer to become a global brand, even ranking number one worldwide in the fashion and apparel e-commerce category. Though launched in the 1850s, its significant growth as a fashion powerhouse occurred in the 1990s, expanding to various countries.
With over 700 stores across the United States and a flagship location at Herald Square in New York City, Macy's offers a vast line of accessories, shoes, beauty products, cosmetics, clothing, home, and decoration products. The Herald Square store, one of the largest department stores in the world, is valued at an estimated $3 billion and serves as the endpoint for the famous Macy's Thanksgiving Day Parade, conducted since 1924.
In recent years, Macy's has ventured into the finance sector by launching its credit card and announced a partnership with Toys "R" Us to open 400+ stores within Macy's locations starting in 2022. As the largest department store company by retail sales in the United States as of 2015, Macy's continues to shape the retail landscape, blending tradition with innovation to meet the diverse needs of consumers.
Estimated Monthly Traffic: 171.4 million
IKEA, founded in 1943 by Ingvar Kamprad in the Netherlands, has grown to become the world's largest furniture retailer since 2008. The brand's name derives from an acronym using the founder's initials, his family farm (Elmtaryd), and his hometown (Agunnaryd, Småland, southern Sweden). IKEA is renowned for its modernist furniture designs, ready-to-assemble model, and an immersive shopping concept that includes showrooms of decorated room settings.
The company has managed to establish lower prices than competitors through its unique approach to cost control and continuous product development. As of March 2021, there are 422 IKEA stores across 50 countries, with €38.8 billion (US$44.6 billion) worth of goods sold in the fiscal year 2018. IKEA operates under a complex corporate structure, with all stores franchised under Inter IKEA Systems B.V., and the majority of stores managed by Ingka Group.
While IKEA claims to use 99.5% recycled or FSC-certified wood, there have been reports of involvement in unsustainable logging in multiple Eastern European countries. Nevertheless, the company remains a leading player in the global market, with over 2.1 billion visitors to its websites between 2015 and 2016, reflecting its extensive influence and reach in the home furnishing industry.
What Do the Top US E-commerce Sites Have in Common?
Eye-Catching Designs
First impressions matter a lot, especially in e-commerce. The best sites know this and choose designs that look good and make shopping fun.
Easy-to-Use Features
Research shows that 76% of people think the best websites are easy to use. The goal is to help shoppers find what they want quickly without any problems.
Since online sellers have only a short time to make a sale, these e-commerce sites focus on the user. They provide things like shopping categories, filters, and comparison tools to help shoppers.
Strong Security
Shopping online is a big part of our lives, and everyone wants their information to be safe.
E-commerce sites can be targets for criminals, so online sellers work hard to protect customer information and keep it private.
Great Customer Support
Good customer service shows what a brand is all about. It's important because it keeps customers coming back and helps the business make more money.
By giving top-notch customer service, these e-commerce businesses leave a positive mark on customers, have many loyal fans, and make a lot of money from treating customers well.
Wrap Up
The fierce competition in the market has forced ecommerce companies to become more innovative to stand out. Startups can use this list of top e-commerce sites as a source of inspiration and work to build an excellent website for their business.
If you are struggling with building a good e-commerce site, then Tigren with top services in website building will be the best solution for you.
We offer reasonable-price services for businesses. If you are a startup with a limited budget or shortage of time, then using our all-in-one web design & development packages is highly recommended. Depending on your requirements, you can go for the Take-off or Fly packages, and your e-commerce website will be delivered with the best performance.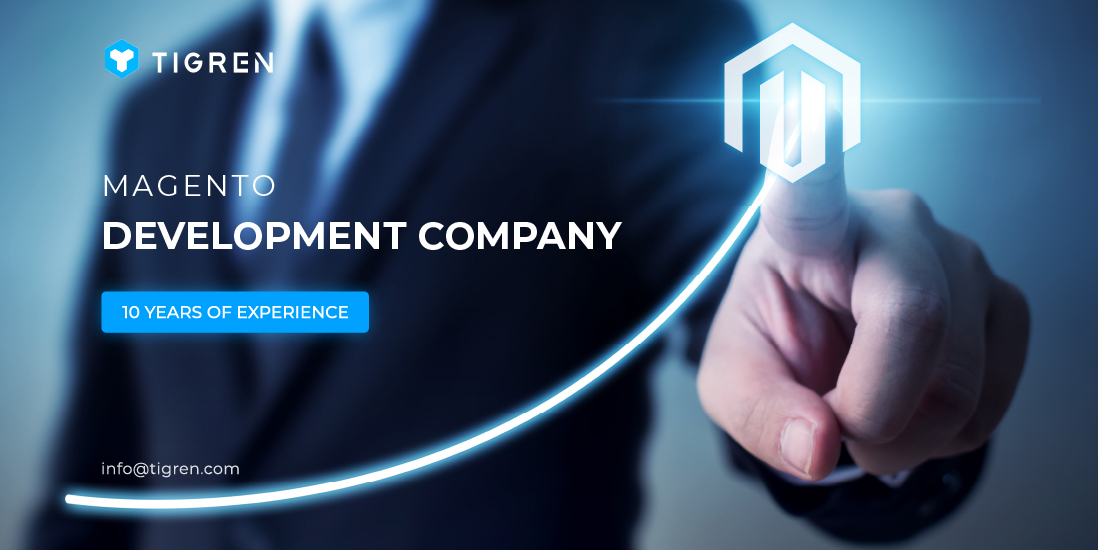 Read More: