By far the world's most developed market for online shopping, the United States is the global standard for e-commerce. The best US e-commerce sites are at the forefront in other countries, setting the pace and creating trends that shape the rest of the world's online shopping.
And where are the top 10 US e-commerce sites in 2022, and what can startups learn from their successes? This article will answer those questions.
What Do The Best US E-commerce Sites Have In Common?
Eye-catching designs
First impressions are significant, especially for e-commerce, and these businesses understand this principle well. They have researched and adapted the most suitable design to their websites to encourage and make the shopping experience enjoyable.
User-friendly features
Research shows that 76% of consumers believe that the essential elements of a great website is ease of use. The goal is to help shoppers get what they want faster without encountering unnecessary blocks.
Online sellers have minutes or even seconds to sell. So these e-commerce sites focus on user experience by providing shopping categories, filters, comparison functions, and plenty of other valuable features to their shoppers.
Trusted security
Online trading is an integral part of our lives. And any customer wants their information when using the website to be absolutely secure.
E-commerce sites can be lucrative objects for cybercriminals. Therefore, online sellers need to protect customer information and take steps to ensure privacy.
Excellent customer support
The quality of customer service represents a brand's image, mission, and values. It's crucial to your business because it retains customers and extracts more value from them.
By providing top-notch customer service, these e-commerce businesses have made a perfect impression on customers, have many patrons, and bring in a lot of profit from good customer service.
Top E-commerce Websites In USA 2022
Amazon was established in the United States in 1994, initially as an online bookstore. It later diversified its products, including media, electronics, clothing, furniture, food, toys, and jewelry, and further developed into physical retail through the acquisition of Whole Foods Market, electronics, cloud computing, video streaming, and many other businesses.
Outstanding features
Item-to-item collaborative filtering
Amazon provides a highly personalized service that makes the whole experience feel like you go shopping with a friend.
Amazon's product-to-product collaborative filtering matches individual user purchases and scores products based on other similar purchases to create a personalized recommendation list.
When customers click "your recommendations," they will be directed to an area where they can filter recommendations by product and topic, ensuring that they are not overwhelmed by choices and have seamless online shopping experience.
Their emails provide essential information about your purchase while promoting other products that may interest you and also remind you in case you abandoned your cart.
Amazon Flow on the mobile app — lets you buy things by taking a picture of them. This works best with distinctly labeled items, such as cereal boxes or bags of dog food.
As a pioneer of e-commerce, eBay is an online marketplace where people and businesses can sell directly through its online auction platform. Founded in 1995, eBay has now expanded to more than 20 countries.
Outstanding features
On the far right side of the search box on the eBay homepage. Click it to view the eBay search box, which allows you to search by location, price range, purchase format, bid quantity, sales currency, and more. If you are a savvy buyer and looking for great deals, this is a great tool to help you get to zero.
eBay Bucks and Bill Me later. These two marketing plans appear in the same area of ​​each list. The eBay Bucks program provides cashback for eBay purchases; if you shop a lot on eBay and do not use your eBay money, you leave the money on the table. The Bill Me Later plan is essentially zero down the payment credit line, similar to an in-store credit card, for those who like to shop in this way.
See something you're sure is a fake or a knockoff, or see something that breaks the rules or even looks suspicious? Use the "Report Item" link to report the item directly to eBay for inspection without any hassle for you.
Since the 1960s, Walmart has been a household name in the US, building itself into a sizeable low-priced warehouse. Later, it became the world's largest retail company, with stores in 50 states.
Walmart's online store offers numerous products in categories such as electronics, baby products, fashion, pharmacies, and auto parts, making it an attractive platform for all types of customers.
Highlight features
The new Walmart.com site offers a consistent experience regardless of the devices. Users will have a hamburger menu and can quickly navigate different parts of their website from there, just like on a mobile. This is considered a bold move for them.
Walmart.com's new look is designed to be more modern and cleaner. The hallmark of modern websites is the emphasis on images, and as a result, the new Walmart.com is a lot more intuitive. The homepage has a large image slider that takes up multiple screens. Similar image sliders are also widely used on the front pages of individual departments.
Target is the second-largest department store in the US after Wal-Mart. It operates more than 1,800 stores across the country and has a wide range of e-commerce solutions, allowing customers to obtain a full range of targeted products and services online and in-store.
Notable features
Target uses bold colors on its site to make it stand out and gives off a feeling of the luxurious brand to the premium community.
Categories are clearly outlined in the center of the screen. When you go online shopping, you will see all site areas neatly laid out on the homepage in nice buttons for users. If you want to get around the drop-down issue, they provide about 4-5 other ways to join a category.
Costco now provides online ordering and delivery services via its channels and other third parties. Director, Executive Vice President, and Chief Financial Officer Richard Galanti said that approximately 45% of its members had used e-commerce.
Outstanding features
White space on the website is essential. The new Costco.com does a great job in this regard. Costco moved most non-sales-related links to the bottom of the page to clean up and base the space above the sales fold.
Clear, easy-to-follow navigation is vital to a website. This is especially true for sites like Costco because they provide many products and services. Costco has divided its core products and services into less than 30 categories.
Another US retailer with a long history dating back to the 60s is Best Buy. What started as a consumer electronics retailer, Best Buy has grown to become a dominant brand with brick and mortar stores across the country and in Canada and Mexico.
Today, Best Buy offers customers a wide range of products, including electronics, home appliances, furniture, fitness, travel, children's products, and more.
Best features
Best Buy focuses on electronics, and people's first impression of them is the neat and outstanding arrangement of categories. The deals are arranged in the proper categories making it easy for users to find what they want.
At Best Buy, you can see the recent view button on top of the fold, a pretty good feature that can help customers easily find the item they missed when going online shopping. This is like a customized function for customers; you need to log in with your account, and your product search history will be saved.
Etsy is a US-born marketplace focused on selling handmade or vintage products and unique factory-made items. Etsy's e-commerce site allows people and companies to sell a wide range of goods, from art to clothing and accessories, food, bathing suits, beauty products, toys, and a myriad of items other unique products.
Significant features
Supportive, Educational Content
If you encounter difficulties or need advice on developing an Etsy store, the manual created by Etsy can help you. Its topics range from photography, and best represents your brand to growth strategy and pricing assistance.
Helpful Search Engine and SEO Options
One of the cool things about Etsy is that it can be SEO optimized. If you optimize the title listing with the product description, users can easily find your product when they search on the platform. You can also optimize by the keys people search for your items. Etsy also offers promoted listings, which is a good choice if you're interested in promoting a particular list.
Home Depot is the largest retailer of hardware and innovative supplies in the United States, with more than 2,200 stores nationwide. It sells tools, construction products, furniture, home and garden equipment, and associated services in brick-and-mortar stores and online store.
Best features
Mobile website with 3D augmented reality features
Augmented reality is a powerful tool to help shoppers answer the question, "but what will this look like in my home?" The Home Depot app's augmented reality feature can now track the dimensions of selected items, from refrigerators to chandeliers, making it possible to get an accurate 3D image of the product in any space.
Wish makes an exciting addition to the list because, unlike many other brands, it is primarily a mobile marketplace where small businesses and manufacturers can sell goods directly to consumers using the Wish platform.
Founded in 2010, Wish has risen to the top, leading in computer electronics and technology, adult merchandise and video games, consoles, and accessories.
Top features
The Wish app is a shopping app that connects buyers directly to sellers.
Much of Wish's success is due to its mobile-first functionality. Wish developers drew inspiration from the interaction generated by Instagram's infinite feed and Facebook's mobile games to build a highly addictive app. The Wish app ranks#1 and #2 on Google Play and Apple App Store.
Launched in the '90s, Macy's is an American fashion powerhouse that started as a brick-and-mortar retailer and quickly grew into a global brand with locations in many different countries and an online store ranked number one worldwide in the field of fashion and apparel.
Highlight features
Good Category-Specific filtering experience
At Macy's, category-specific filterings are offered, and their users are allowed to filter by the properties displayed in the list item.
Macy's allows users to apply multiple filter values of the same filter type (and simultaneously). While it may seem basic, 32% of websites don't offer their users these capabilities.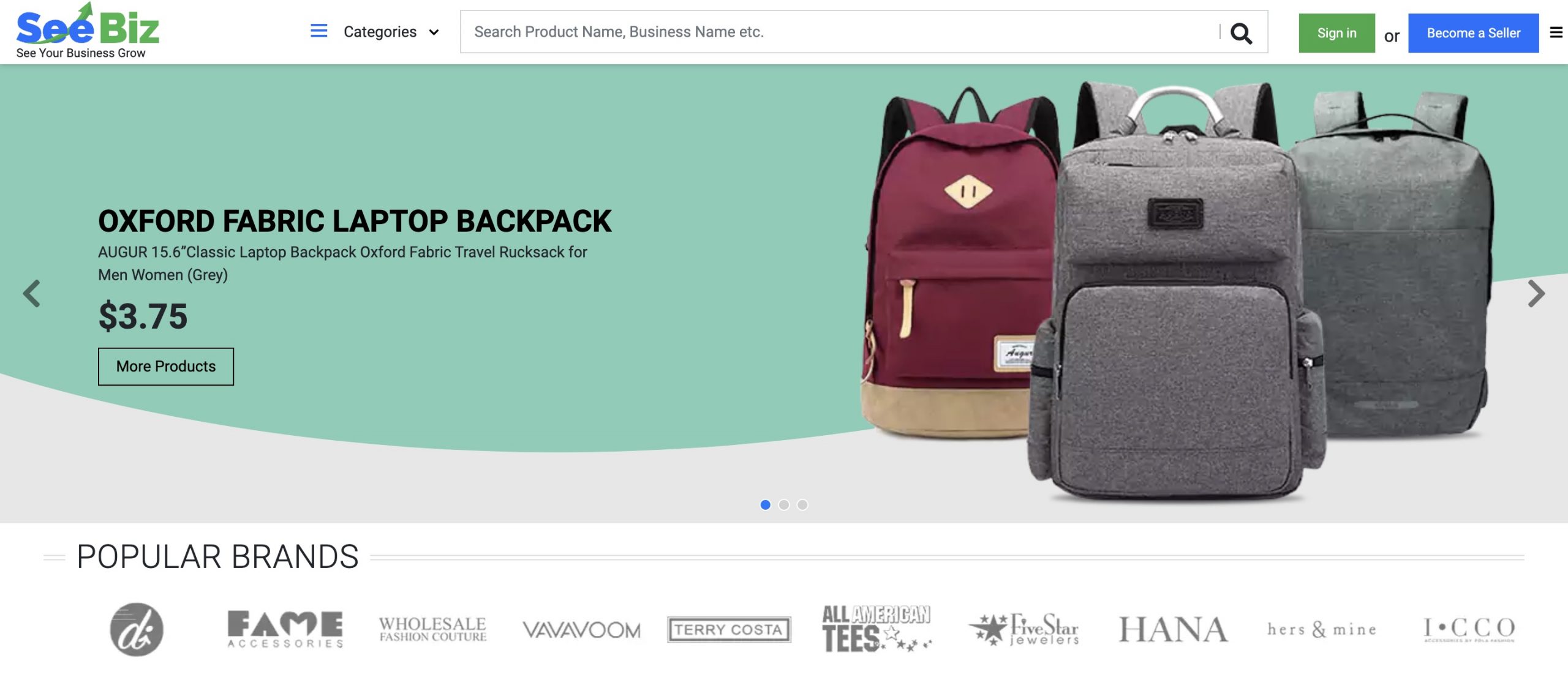 SeeBiz is a wholesale marketplace and business networking platform. It connects manufacturers, distributors, wholesalers, and retailers from all across the USA under a single platform.
Unlike other platforms, it covers a variety of industries including apparel, food, health & beauty, and much more.
Moreover, it has more than 1,000 verified vendors and over 650,000 high-quality products.
Significant features
Interact, share, and communicate with your desired vendor on SeeBiz.
Encourage your clients to buy more by setting up a tier price for your products and offering greater discounts on bulk quantities
Offer different prices to different clients based on relationship and purchase history.
Wrap Up
The fierce competition in the e-commerce market has forced companies to become more innovative to stand out. Startups can use this list of top e-commerce sites as a source of inspiration and work to build an excellent website for their business.
If you are struggling with building a good e-commerce site, then Tigren with top services in website building will be the best solution for you.
We offer reasonable-price services for businesses. If you are a startup with a limited budget or shortage of time, then using our all-in-one web design & development packages is highly recommended. Depending on your requirements, you can go for the Take-off or Fly packages, and your e-commerce website will be delivered with the best performance.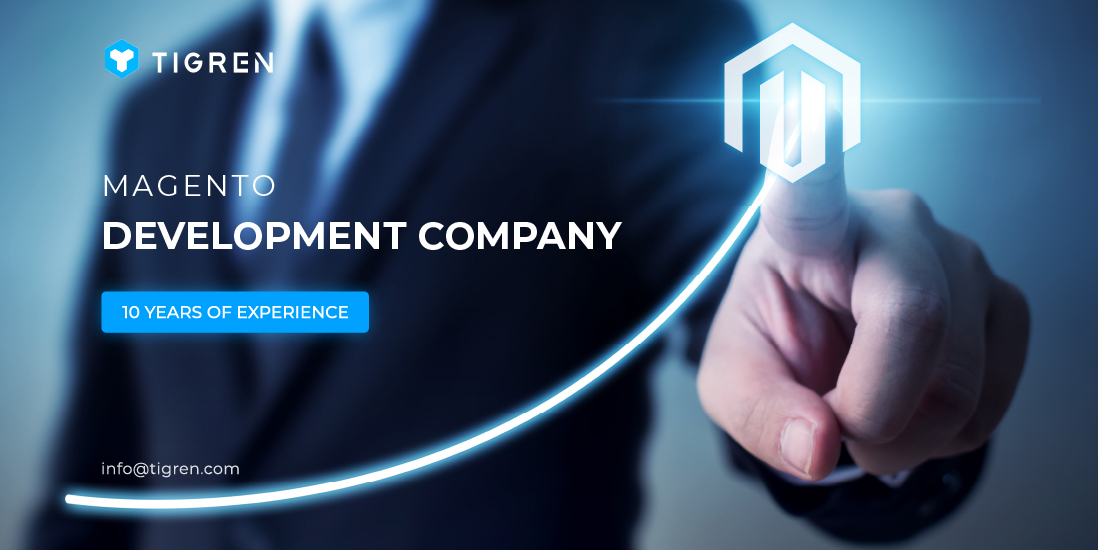 Read More: