Currently, the growth rate of eCommerce is exceptionally high, so owning a high-quality online store is considered a must for merchants. Nevertheless, the website building process is quite complicated, and it requires a large amount of money. Therefore, website development for small businesses has now become a headache issue.
The most challenging job is balancing the costs to build a powerful website within a minimum budget. If you are also facing the above problem, don't worry. This article will help you find the best way to develop a website for small businesses.
3 Website Development Solutions For Small Business
Use web development packages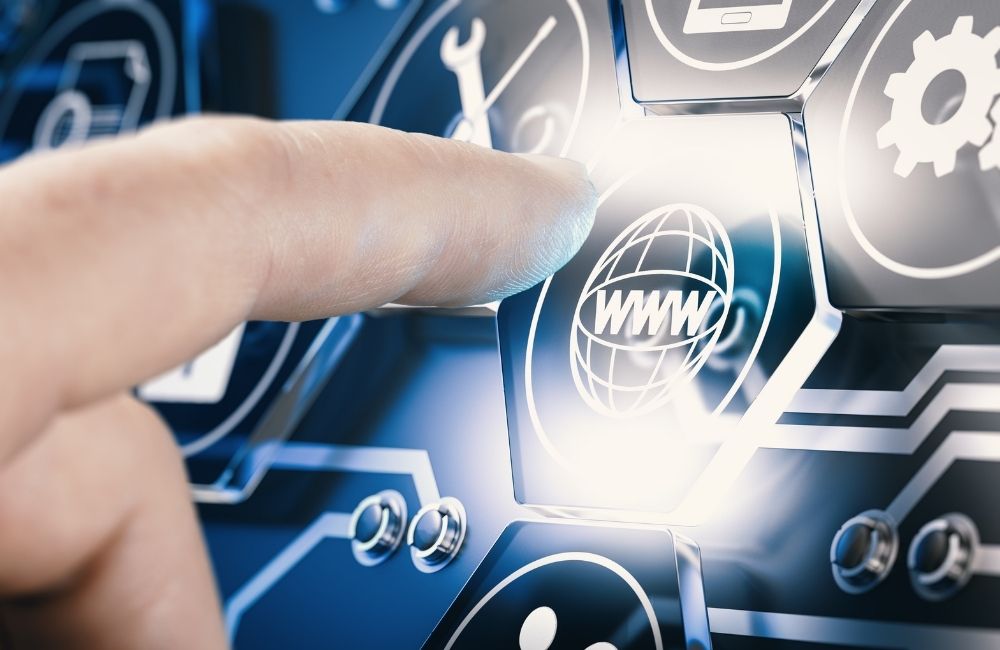 The web themes sold on the theme marketplaces, although beautiful and cheap, lack uniqueness. In contrast, although attractive and engaging, full-service web development is quite expensive for new businesses.
If you also face this problem, perhaps the web development package will be suitable.
You'll quickly see what is included in a web development package, making it easier to decide. After receiving the website, you can edit the interface to your taste. Usually, for simple changes, you just need to drag and drop.
On the other hand, the price for these packages will also be lower than custom services but still, provide enough features for your website.
However, a web development package usually limits the choices. For example, each package provider only allows specific themes to be used, and so do others.
Hire an agency to develop your website ready-made theme
This is a popular website service for small businesses. That's why sometimes you may see websites with similar interfaces arrangement. This similarity is due to the ready-made theme.
Businesses specializing in website design will build pre-built themes, then sell them on their eCommerce or theme marketplaces. Online retailers then choose the suitable one and buy and apply it to their stores.
This is the cheapest of the three options. The construction time is also fast. Simple web themes cost as little as $30, and the most expensive ones cost around $300. After purchase, you can customize it.
However, it isn't easy to completely match 100% of business requirements regarding brand characteristics, functions, performances, etc. The manufacturer doesn't make it solely for you but for other businesses.
On the other hand, you cannot customize all the elements in the theme. As a result, your website will have the same structure, functionality, and even design as other theme users. This can reduce your brand prominence.
Hire an agency to develop your website from scratch

This is the most expensive solution you can choose at present.
The price for an eCommerce website builder service usually starts from $1,000. The exact price depends on your needs regarding functionality diversity, web complexity, etc. Thus, you can save money by being selective, and applying only the necessary things to your store.
On the other hand, although the budget for website building activities increases, this is a good investment. With a properly built website, you will have a store with a beautiful interface, helpful functions, and outstanding performance. As a result, the retention rate, conversion rate, and repurchase rate will increase. Profits will soon be generated after a development period, and you will quickly get your invested money back.
Which One Is The Best Website Development For Small Business Solution?
To know which one is the perfect choice for your business, you must base it on many factors.
Small business's common characteristics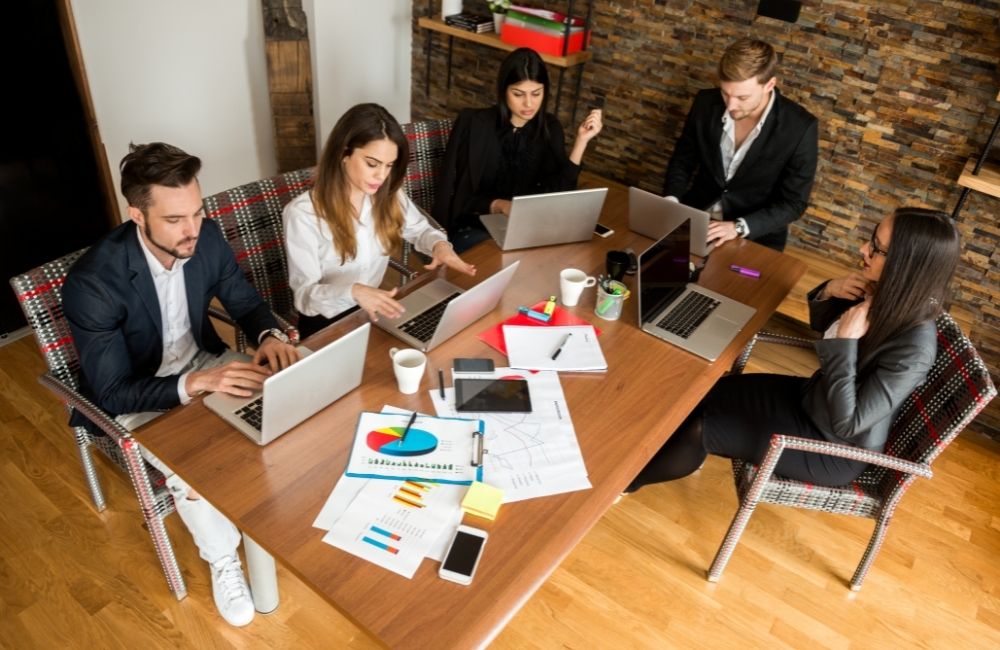 Budget and time are the most significant barriers for small businesses. Building a good website entirely from scratch will cost quite a lot. If you pay too much time and money for a website, the time to break even will be pushed far away. Therefore, this is one of the characteristics that cause the most obstacles in business development.
On the other hand, small businesses often do not have any special requirements, meaning they don't need too many functions for their websites.
However, eCommerce startups still need their online store to provide the best customer experience because this is a decisive factor in conversion rates, retention rates, and other vital things.
In short, new online stores often don't have a lot of money and time to build a website, so they need to save money by reducing the number of functions. However, the website's UI & UX needs to be optimized to deliver the best customer experience.
Which solution is suitable for a small business?
As mentioned above, low funding and time shortage are the biggest hindrances for small businesses.
As a result, you need to use your resources more efficiently by investing in reasonably priced options. These websites don't need to be very functional but still have to meet the requirements in terms of design and performance.
The first and second options will be highly suitable if you have the same problem as above. After your business grows, you can accumulate profits and upgrade your website after having a stable revenue stream. But for now, the first two options are probably better.
What Is The Best Web Development Solution Provider?
Sometimes choosing a good website development for small businesses solution is not as important as choosing a good provider. Even if you select a cheap solution but hire a reliable agency, the price can still be reduced, and the quality remains high.
If you wonder which business to choose as a companion in your business process, consider Tigren.
Tigren is capable of providing all three web development solutions above. However, our rates for services are highly competitive. We have a great price advantage because the cost of living in Southeast Asia is relatively low.
Moreover, we have a team of 10 years of experience in website development and the latest technologies.
Finally, after working with many different clients, we have developed a fast and economical website building process.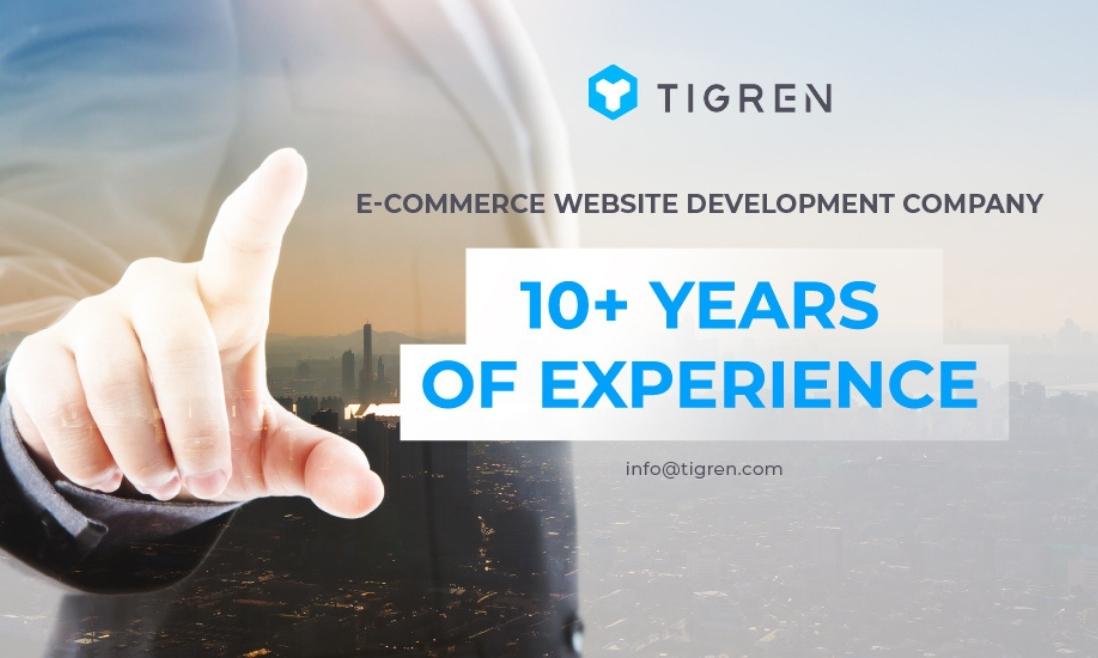 Bottom Line
To successfully develop an online business, the role of a website is huge. However, there is no denying that the cost to build a high-quality eStore successfully is quite expensive. This is a big problem for businesses that do not have strong enough resources.
Above is all information about "website development for small businesses". We hope you find it helpful. Thanks for reading!