Cost Per Action (CPA) marketing is becoming a multi-billion dollar industry since it gives participants an opportunity to earn thousands of dollars every year. This game-changing marketing tactic has allowed businesses to skyrocket their sales with significantly less budget spent on advertising. For CPA marketers, they can also make pretty good money.
What are the secrets behind this marketing method? How can it be so lucrative? Those are the most asked questions of beginners in this field.
In this ultimate CPA marketing guide, we will help you find the answers by covering every single aspect of it. Useful tips and advice for beginners are also revealed. So without further ado, let's get into it!
What Is CPA Marketing?
The term CPA is short for Cost Per Action or Cost Per Acquisition, which is an online advertising strategy and is also known as a branch of affiliate marketing. 
The main idea behind CPA marketing is that businesses will promote their products and services to users by collaborating with one or many affiliates.
Then, these affiliates will be rewarded with a commission from the companies every time a user takes a specific action.
Remember the last time you clicked on a link or submitted a random survey form that you saw on a hot influencer's Instagram?
Well, it's very likely that you just helped an affiliate get some more tips already.
CPA Marketing vs. Affiliate Marketing: Any Differences?
Although CPA marketing is a type of affiliate marketing, there are several differences between them.
1. The way they work
The affiliates can only receive their bonus when a user makes a purchase of products.
Even if the users don't buy anything, affiliates can still get commissions.
They just need to ensure that users interact with their actions, such as clicking on an affiliate link, downloading a trial, confirming an email address, or entering the phone number.
2. Running Costs
The cost of running an affiliate program depends greatly on whether your business builds an in-house program or joins an affiliate network.
Overall, it is estimated to vary from $500 to thousands of dollars based on the scale of your company.
Just like affiliate marketing, there is no exact number of the running costs of CPA marketing. The fee can range from a few hundred to thousands of dollars.
Despite variation across industries, an average number of commissions for CPA marketers can reach $50 per action. Some huge CPA programs even offer publishers more than $1,000 per interaction.
3. Effectiveness
Both affiliate marketing and CPA marketing are widely known for helping businesses grow brand awareness and reputation, and generate greater sales, particularly for online companies.
However, since CPA marketing is easier to conduct than affiliate marketing, more people now are willing to do it than start an affiliate program.
CPA Marketing: Glossary Of Terms
Business (or Advertiser): A company that wants to collaborate with affiliates to gain more promotion for its products and boost its revenues.
Affiliate (or Publisher): A person who agrees to promote companies' products by engaging with users via online activities.
Affiliate manager: A person who takes responsibility for running and managing a CPA marketing program for a business. He or she can be in-house or outsourced personnel.
CPA network: It acts as an intermediary between the affiliates and the advertisers. They can join a CPA network and find each other more easily.
Commission: The amount of money, usually counted as a set percentage, that an affiliate receives after completing his mission.
Chargeback: A chargeback is a deduction of affiliates' commissions if the sales are unsuccessful or the products are returned
Contextual link/ Affiliate link: An inbound link that appears on affiliates' websites or other platforms that leads to the products
Landing page: A page of a business website that offers a specific product or serves any purpose to exchange customer information. It is where the contextual link leads users.
Conversion rate: The percentage of website visitors performing the desired action out of the total number of visitors.
Earnings Per Click (EPC): The average profit generated by each individual affiliate click that an affiliate can get.
CPA offer: A company needs to promote a product's sale and they offer a commission of 5%, for example, for CPA affiliates. This is a CPA offer.
Return on Investment (ROI): The ratio between the budget that a company invests in CPA marketing and the profit it takes back.
Who Should Apply CPA Marketing Strategy?
The answer is literally anyone in the business world.
It can be a company that is searching for an effective, reasonably-priced marketing method to boost your sales and reputation.
For example, if your company is finding ways to advertise some products but it costs a huge fortune to hire a creative agency to launch a big campaign. Then, using CPA marketing is just the right move for you.
On the other hand, a micro/macro social media influencer, a blogger, a Youtuber, etc. who has an advantage of his/her influence can also make a profit with this marketing approach. They can cooperate with businesses to promote certain products in exchange for commissions.
Furthermore, CPA marketing can even be suitable for a complete newbie in the field of marketing. Actually, you don't even need to be famous to be an affiliate. If you own a website such as WordPress or any type of blog, you can make money with it by promoting some CPA offers from firms after joining CPA networks.
How Does CPA Marketing Work?
To Businesses or Advertisers (Brands, Companies, etc.)
Your overall goals are to increase conversion rates, generate revenues by driving more traffic to your websites. How can you do that effectively? By partnering with famous people such as influencers or celebrities to get them to promote your products or services.
These popular figures have a great number of fans or followers in their field. With their partnership, your products will definitely get closer to the audience quicker and more widely.
Here's an example of how your CPA marketing works:
Your cosmetics brand is collaborating with a beauty guru on Instagram to advertise a new lipstick. She will upload posts of pictures and videos attached with an inbound/ affiliate link that connects to your website. Her followers can click on it to see the product or even make a purchase.
For every $50 worth of your brand's lipstick, you can pay an affiliate with $5 as a commission. Your return on ad spend (ROAS) now is 10:1, which means you gain $10 for every $1 spent on advertising. This is an impressive outcome compared to other traditional marketing methods.
To Publishers or Affiliates (Influencers, Bloggers, etc.)
After joining a CPA network, you will receive a specific number of contextual links, which bring users to landing pages once they click on them. You have the mission to create attractive content and activities to draw the attention of users.
For instance, you can write a blog, film a video or design some photos and then attach contextual links to your creation. A lot of CPA marketers have to follow instructions from companies on creating content the way they want. Besides, your activities for users can be filling out a Google form, confirming an email address, providing the phone number, or making a download.
All in all, the more people interact with your activities, the more commissions you will get.
With the help of a CPA network, it will be much more simple for businesses and affiliates to find and contact each other. Affiliates can choose a suitable CPA offer for their skills and experiences while businesses can manage and track their CPA program with no difficulty. 
Why Is CPA Marketing An Effective Model?
CPA marketing is certainly a strong supporter in the competitive race with other rival businesses. It offers companies plenty of advantages, but namely these factors:
1. It helps reach a wider audience
Every celebrity or influencer has thousands or even millions of fans and followers. Therefore, when cooperating with them via a CPA marketing approach, your business will bring your products closer to more eyes. Eventually, you can expand your customer base and attract more potential customers.
If your business is trying to break into a new market, this marketing approach even allows you to catch up on new customer demographics. As time flies, your brand's recognition and reputation will certainly grow larger.
2. It is affordable
Unlike other marketing approaches, your company doesn't need to hire professional marketing experts or third-party agencies to launch million-dollar advertising campaigns.
But with CPA marketing, even a small business with a low budget can apply this method.
Moreover, fewer human resources are needed to run CPA marketing programs. Therefore, you can save up another amount of budget by minimizing the personnel cost.
3. It can create high ROI
A positive ROI indicates that your business is running an effective advertising strategy. To get a high ROI, you should spend less on advertising costs but ensure that the outcome won't be affected. 
CPA marketing can complete that goal because it works in a more simple way compared to other marketing methods.
You don't have to invest in things like email, pop-up ads, TVC, etc. like other methods but still enjoy more conversion rates and user engagement.
4. It has a low risk
CPA marketing is a performance-based marketing technique, therefore it is really low risk for your companies.
Only when the desired outcome is reached can affiliates receive their commission from companies. This will act as a motivation to make them work harder and fulfill the KPI. If they don't complete the missions, companies don't have to pay them money at all.
How To Implement A CPA Marketing Strategy
To Businesses and Advertisers
Step 1: Identify your desired audience
This is a crucial basis that every marketer should pay serious attention to before anything else. Your company should conduct thorough market research on customers' interests and behaviors to find out the target market. In doing so, you can choose to promote specific products that make them engaged. It will pave the way for smooth work with affiliates later.
Some common ways to do this are to conduct focus groups, follow and listen to customers on social media platforms or take notice of their feedback, etc.
Step 2: Join a CPA network
There are many types of CPA networks that serve specific purposes of the industry. That's why you need to choose a suitable one to apply based on the scale and specialty of your business.
After successfully applying to a network, your business needs to display detailed information related to the products, commission offers, KPIs, etc. for affiliates to follow.
Step 3: Build a specific CPA marketing plan
This plan aims to analyze your advantages and potential risks while using the CPA marketing method. It's also easy to keep track of and review the whole progress when you have a plan.
With a careful CPA marketing strategy, businesses can maximize their benefits to boost their performance.
To Affiliates or Publishers
Step 1: Create your website or landing page
Before registering to work as a CPA affiliate, you need to build a legitimate website. A well-designed and trustworthy platform such as WordPress can increase your chances among various competitors in the marketing realm. Otherwise, it will be hard for a beginner to get accepted into a CPA network. 
Step 2: Find and join a CPA network
It is advisable that you make a request to join a local or small CPA network before applying to large ones. In that way, it's easier for you to get accepted.
After successfully getting into the network, CPA marketers can choose any CPA offer that is suitable for your level. You must ensure that you are capable enough to complete the KPIs of that offer or you won't get the money.
Step 3: Promote CPA offers on your website
In this step, you need to drive as much traffic to your site as possible to promote CPA offers. You can do this by writing creative content, uploading videos, and pictures or designing appealing ads.
Generally, there are several affiliate marketing promotional methods but the most common ones are:
Sharing via social platforms such as Facebook, Instagram, etc.
Social media platforms are just the right place to attract more visitors because millions of people use them every single day. If you own a popular account with many followers, your chances of promoting CPA offers are incredibly high.
In fact, if your website ranks high in the Google search engine, it definitely attracts an organic traffic source. An increasing number of visitors will be more likely to interact with your links, posts, or banner ads on the website.
It is undeniable that we are sometimes attracted by an eye-catching online ad and can't help but click on it. You can start using Google Adwords or Facebook Ads in order to promote CPA offers. However, these tools need a specific amount of fees to run and as soon as you stop spending, the revenues go back to zero immediately.
How To Keep Track Of Your CPA Program
To Businesses or Advertisers
Based on your overall CPA marketing campaign, you can manage your CPA program and track its performance or sales by doing these things every quarter:
Providing affiliates with text links, emails, forms, banners, etc.
Negotiating with them about ways to promote your products (create posts, blogs, videos, or write custom content, etc.)
Send them the latest update about CPA offers if any
Review promotional activities and give feedback to affiliates
Besides, to ensure things go as they plan, businesses should provide commissions or bonuses for CPA affiliates who have excellent performance.
To Affiliates or Publishers
Affiliates will also need to keep track of their activities to ensure they meet the demands of CPA offers. Some useful actions should be taken into consideration such as:
Staying updated with the latest trends on the Internet
Constantly evaluating the promotional methods
Brainstorming new and creative promotional ideas
Regularly checking users' insights and interactions with your activities.
One more thing you should remember is to deal with taxes and set up your own accounting services so that it will be more convenient when receiving commissions.
Top 8 CPA Networks You Should Consider
Before joining a CPA network, you should bear in mind that each individual network is created with preferences for a specific industry.
CPA networks can differ from each other in terms of promotional methods, payment thresholds, types of offers, etc. 
Below are the best CPA networks to start with for beginners:
AdWork Media is the CPA network that offers multiple types of offers along with diverse payment methods. Affiliates can easily find lucrative offers with a minimum commission of $35.
These offers also vary by payment frequency, which means businesses can pay affiliates weekly, bi-weekly, or monthly.
This CPA network may be familiar to many experienced marketers or affiliate managers who already have in-depth knowledge and skills in the marketing realm.
One famous strength of this network is that it also provides inspiration and other services that are highly useful for affiliates. The minimum payment threshold starts from $50 and is offered via several methods like PayPal, Check, ACH, etc.
DMSAffiliates is one of the highest-ranked CPA networks with amazing reviews from advertisers and publishers.
This network differs from others by creating a point system. For every $1 made, affiliates earn 1 point and when you have enough points, they can exchange for an iPhone, MacBook, iPad, etc.
It has more than 2,000 high-quality offers with a minimum payment of $100 and payment frequency varies.
Founded in 2002 with the name Clickbooth, this CPA network is one of the most celebrated networks and you can find almost any kind of offer in the market here.
Perform[cb] puts a strong focus on AI technology that helps affiliates and businesses work more effectively. Its minimum payment for affiliates ranges from $50 to a few hundred dollars.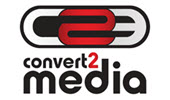 Convert2media is a top-ranked affiliate network worldwide and is favored by a lot of advertisers and publishers. It provides thousands of premium leads to advertisers every day.
Besides, it is totally performance-based with an average commission of $100 along with multiple payment options as well.

Despite being relatively young, Click Dealer has proved itself to be a top-ranked CPA network, particularly in the e-commerce industry. There is a huge range of exclusive offers on this network from various global brands.
With its massive scale, it is no surprise that the minimum payment for affiliates begins from $500 and the commission is paid once every week or monthly.
AdCombo is famous for its newbie-friendly affiliate dashboard and managers that work closely with beginners in the field. It also provides a new model that is hardly seen anywhere else: Cash on Delivery (COD) which is more convenient for customers.
Affiliates are expected to get $50 every week through casual payment methods like PayPal, Payoneer, or Bank Wire Transfer.
AdsMain is a rising star among CPA networks in the marketplace because of its large offer inventory. When joining this network, affiliates have a chance to get CPA offers from big companies like Amazon, Netflix, Facebook, Disney, etc.
Minimum payment starts from $50 and there are various payment methods, too.
How to Get An Acceptance Into Any CPA Network
In fact, it is comparatively struggling for inexperienced CPA marketers to get instant approval for a CPA network.
Such large and top-ranking networks as AdWorkMedia or DMSAffiliates usually interview you via phone calls for confirmation. They also require a specific level of experience in the field and have strict rules related to promotional offers.
Therefore, it will be better if you start with newbie-friendly networks like AdCombo or Click Dealer.
Furthermore, if you don't have a website yet, you should build one using platforms like WordPress or Blogspot. An appealing and trustworthy website will increase your chances of getting accepted to a CPA network.
Wrapping Up
In the world of marketing, everything is growing fast and the level of competition is extremely high. Every marketer must always catch up with the latest news and stay ahead of the trend in order to thrive.
To businesses, especially ones in the e-commerce industry, now is high time to incorporate CPA marketing strategies into your whole plans. Affiliates should start their CPA marketing career today as this fast-paced tactic will become competitive soon.
We hope that this ultimate guide has provided you with a deep insight into the basic knowledge of CPA marketing and how to get started with it. See you again in another post.