B2B eCommerce is one of the most profitable business models today as corporate customers tend to buy large batches of goods periodically over a long time. In particular, B2B clients are also characterized by high loyalty, they often hesitate to change providers once they have chosen a suitable partner. Thus, proper wholesale eCommerce platforms would sound like a good sense of investment, since you wouldn't want to lose any potential customers just because your eStore quality is not good enough.
On the other hand, it is undeniable that finding good platforms for building B2B eStores is quite tricky for newbies. There is so much information that can confuse the online reader.
Don't worry if you are having the same problem! This article will help you solve this headache issue by providing all the basic information you need about wholesale eCommerce platforms that might suit your business.
What Are Wholesale eCommerce Platforms?
Similar to the traditional wholesale definition, the B2B eCommerce term is also used to describe the transactions made between two businesses. In which, one party will pay and the other party will provide goods or services. Especially for this business model, the seller will always send goods in bulk at a discount price (lots cheaper than retail price) to their B2B clients.
In case the cooperation goes smoothly and smoothly, often it will continue periodically in the long run with long-term contracts.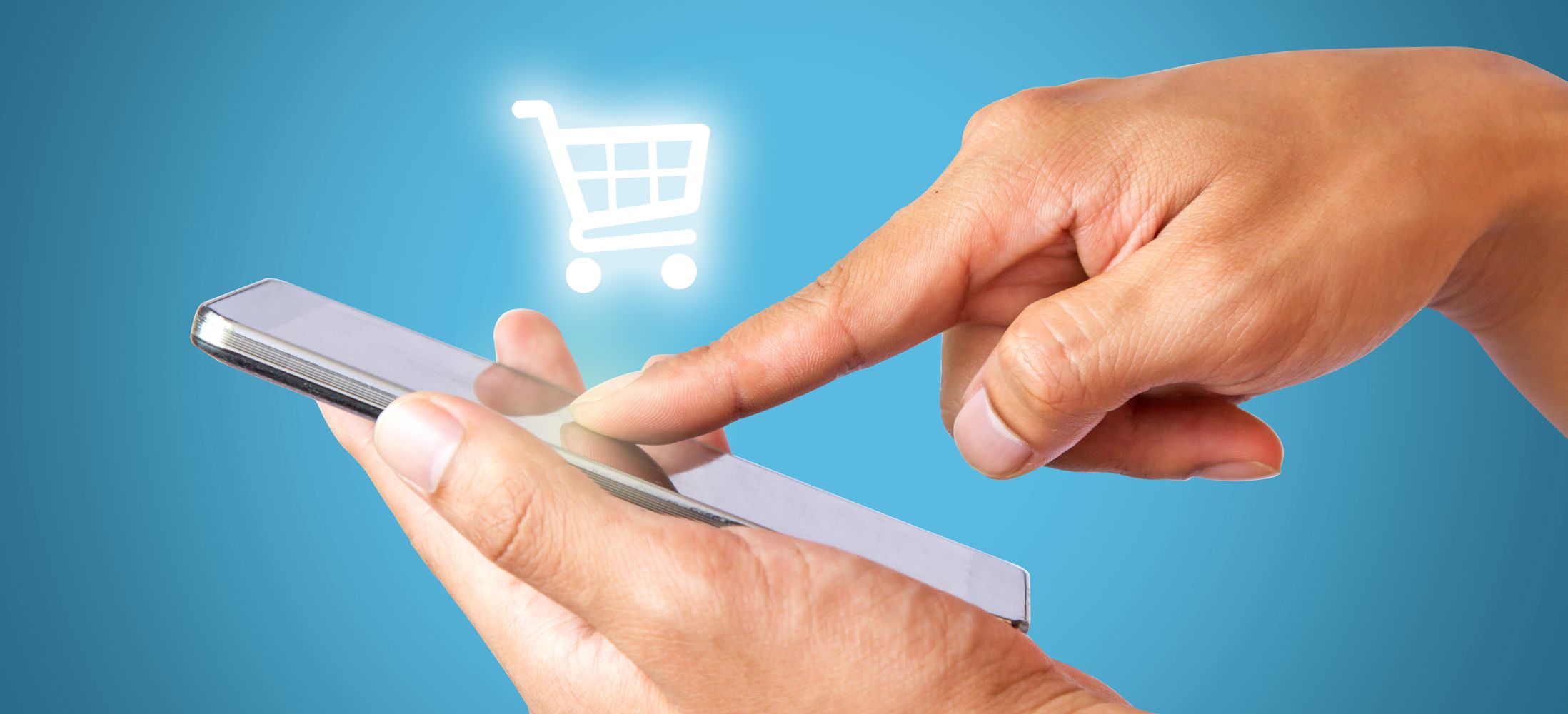 However, unlike traditional B2B, an online wholesale business distributes goods through the internet. In other words, this term refers to sales activities through online sales platforms.
So what are the wholesale eCommerce platforms?
You can simply understand that wholesale eCommerce platforms are what help you build professional stores for online sales. Those platforms are able to provide you with basic features to support B2B activities such as bulk selling functions, shopping carts, analytics, shipment, marketing, etc. However, in return, you will usually have to pay a certain price to use these services.
5 Benefits of eCommerce to Wholesalers
1. Lower overall spending
This is the biggest and most important strength of eCommerce wholesale, you can cut a lot of different annoying expenses, especially selling costs, personnel costs, and space rental costs.
Once you create amazing stores with your wholesale eCommerce platform, you can reach hundreds of different business customers worldwide every day for only a few thousand dollars annually (hosting, domain, and maintenance costs).
On the other hand, you can reduce the salary for direct sales staff, the pay for counter staff and the like, which does not always bring profit. Instead, with a good eStore, your customers will completely make their own ordering and payment activities without any help.
2. Higher spending per customer
Thanks to the development of eCommerce technology, stimulus programs are operating extremely effectively. These days, there are numerous ways to encourage customers to raise their order value, such as product recommendations, related products, "you may also like" corners, or pop-up discounts.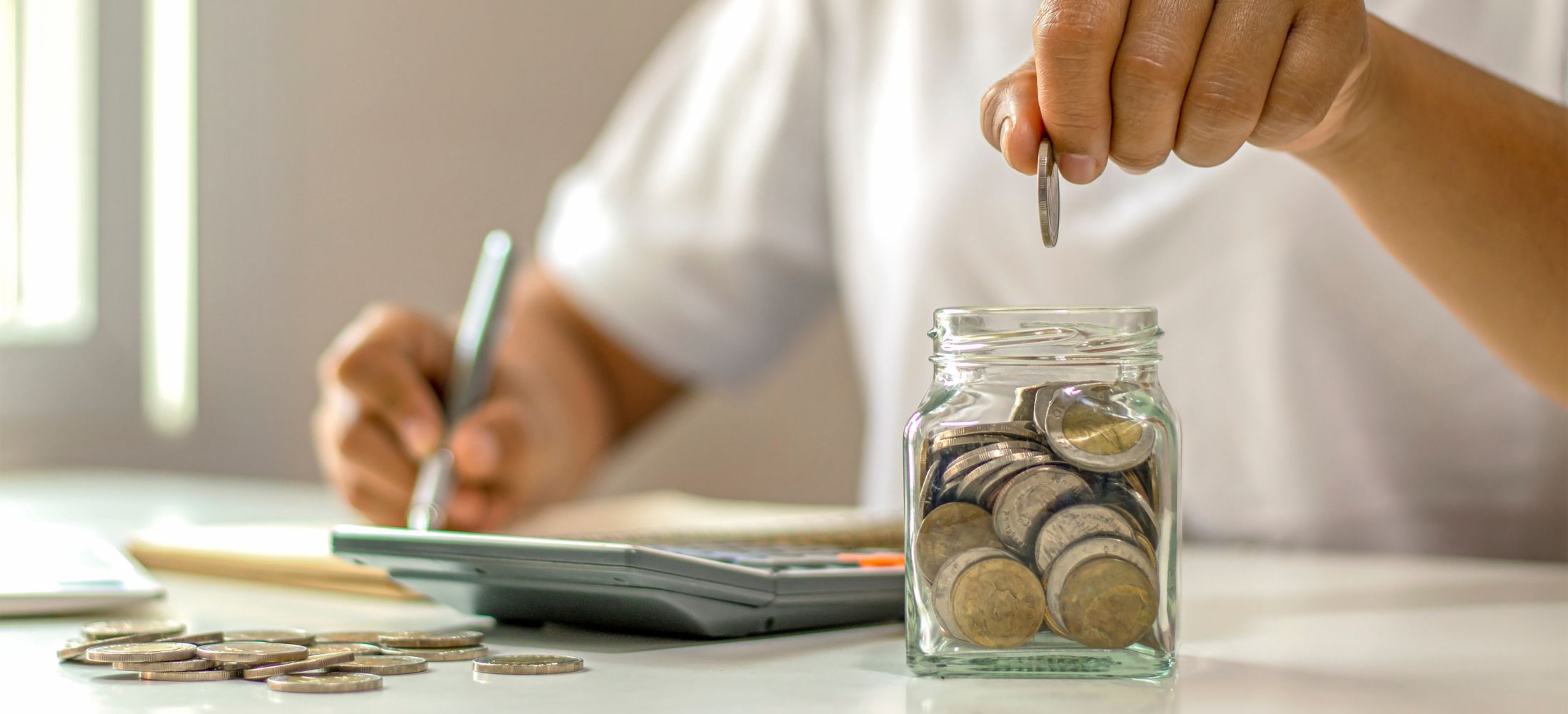 These suggested products and vouchers are all based on the actual needs of customers after thorough analytics through the data collected in the past. Hence, the efficiency and accuracy are surely very high.
In addition, because this business model's checkout process is usually relatively quick and easy, users' experience is also enhanced. Therefore, as long as your product meets the customer's requirements, they will often return to buy. This also helps to increase the total spending of each customer.
3. Improved scalability
Your business operates online, so your business scale-up process is also much more straightforward.
For instance, you do not need to open too many branches in any province or country. Instead, you just need to invest more money in bandwidth quality, website functionality, user interface, and the like.
In some cases, if you are planning to expand overseas, you may want to create a new localized website to optimize the customer experience. A website for one country is more than enough to reach all your potential customers!
4. Simplified buying process
If your website is designed optimally, it will be extremely easy to use. Often good websites will only require customers to click up to three times from the homepage to get to their desired destination. Only then can shoppers completely browse your eStore by themselves without any support needed.
In addition, B2B eStore usually has product filters and search functions, which will play an important role in optimizing the customer's search for the right product. With all of this, the customer buying process becomes extremely simple, you hardly have to have any help with your customers.
5. Ease of automation
As we said above, as long as your website structure is optimized, customers can do everything they need on your store by themselves, from product search to checkout. Therefore, it is not wrong to say that the sales activity will be completely automated.
In addition, unlike traditional sales, an eCommerce website will store almost all customer information itself with no need for your intervention. This is also a powerful automated function that the brick-and-mortar store does not have.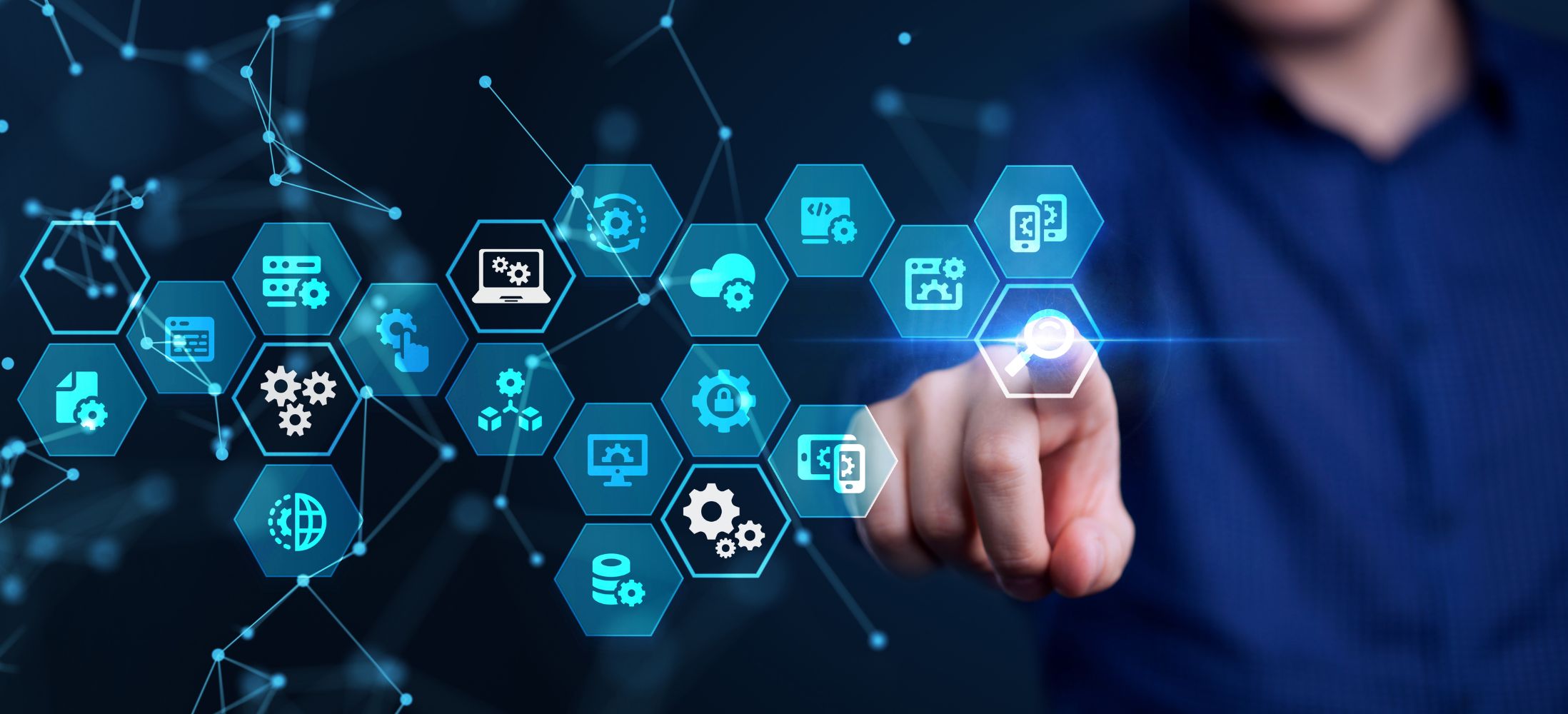 How to Choose A Wholesale Ecommerce Platform?
When selecting the appropriate wholesale e-commerce platforms for your business, several factors need evaluating. Pricing, features and functionalities, ease of use, inventory management, and multichannel selling are the most crucial considerations.
1. Pricing
The ultimate goal of every business is profit, so your web builder should not ask for a service price greater than the potential profit it can bring for you in the future.
Therefore, in order to find a good wholesale eCommerce platform, you shouldn't simply compare their service plan costs. remember to evaluate its profitability as well. Even if you have to spend a large amount of money now, as long as you can earn three times the same profit in the future, it is still fine.
2. Features and functionality
The next thing to keep in mind is of course the platform's functionality. This is the most obvious manifestation of your web builder's capabilities. In our point of view, your final choice should provide functions like bulk selling, inventory management, marketing, and data storage at least.
Try to look for a unit that offers as many features as possible at a reasonable price. However, don't forget to read the functionality of these features carefully because we believe you won't want to pay for something you never use!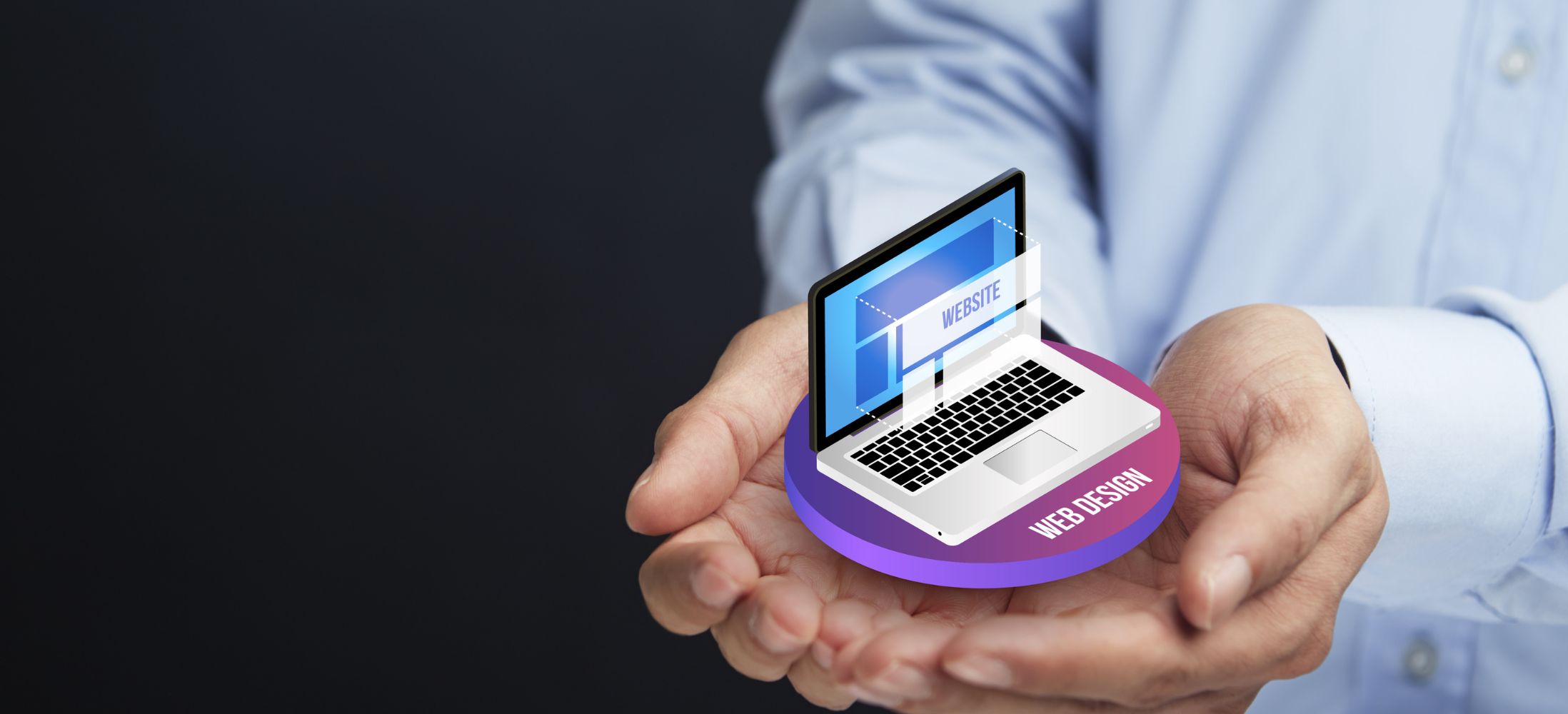 3. Ease of use
In the above, we talked about why an eStore should have an easy-to-use storefront. In fact, its backend should also be as user-friendly as possible since you will have to constantly work with it. So look for a place that can bring you a straightforward user interface and an adaptable admin panel. Only choose your desired wholesale b2b platform when it can fulfill both of these requirements.
Please note that your eCommerce site's backend should be easy to use but your web-building platform is not necessarily easy to use. The more technical knowledge your platform requires to use, the greater the flexibility your platform is.
4. Inventory management
This is one of the most important features for B2B merchants as their warehouses are often huge. Your wholesale eCommerce platform should be able to support your inventory management process. For example, the number of goods while should decrease as your customer makes a purchase. This number should also automatically increase again if the order is not successful (although we do not want this). If your companion cannot meet this minimum condition, no matter how suitable it is for your business, switch platforms as soon as possible.
5. Multichannel selling
Investing in a platform capable of supporting omnichannel and providing a consistent user experience would be a great idea. Today, your customers are not only buying through their desktops or laptops, they also buy using their phones, tablets, or even smart TVs. Therefore, it would help if you were able to deliver an optimal and consistent experience for your customers across all these channels.
Top 10 Best Wholesale Ecommerce Platforms

Magento Commerce is one of the first wholesale eCommerce platforms in the world. Thanks to the early start advantage, it has a fairly long time to continuously upgrade the platform and increase the number of functions. Currently, it already has a fairly large loyal customer base.
Especially, because Magento is an open-source platform, you can change almost anything you want to have a dream website. You can also integrate most of the extensions you want without worrying about the conflict between the platform and the plugins.
In addition, Magento is also famous for the quantity and quality of its features. Here we will list some of the most powerful functions of this platform:
Drag-and-drop building technique – The robust feature supports you to make an advanced product interface by picking and dropping UI elements with your mouse.
Fast order – enhance your clients' purchase process by allowing request list use, SKUs direct apply or previous orders enter.
Credit limit – An amazing feature that allows you to set up a different credit limit for each client. You can easily adjust this limit whenever you want.
Customer group – You can segment your previous or potential customers based on their browsing history, previous buy, recent products viewed, cart, and the like.
Cost: Start at more or less $22,000 every year
Portfolio: About 260,000 B2B merchants using Magento Commerce, including Procter & Gamble, 3M, and Big Bus Tour.

Like Magento Commerce, Shopify Plus is also a world-leading wholesale eCommerce platform. However, it is famous not for its versatility and complexity but for its simplicity yet effectiveness.
With the help of this platform, anyone can build a standard sales website on their own after only one to two days. It is no exaggeration to comment that Shopify Plus has brought online money-earning opportunities to many SMEs worldwide.
However, since it is extremely easy to develop, it is inevitable that it also has many different special limitations.
For example, you can only customize certain elements on your Shopify website. This can reduce the brand awareness of your store. Customers may find you no different from your competitor.
However, it is undeniable that Shopify Plus still has quite a few features compared to other closed-source platforms, especially in the marketing aspect.
Cost: Around $2,000 to $40,000 every month. This will depend on your revenue. Once you start earning $800,000 in total, your pricing plan will change from the subscription plan to the revenue-based plan, which will take you 0.25% of your monthly revenue.
Portfolio: Around 7,000 B2B merchants start their eCommerce business with Shopify Plus, such as Leese, Pepsi, Nestle or Bombas.

Alibaba is a reputable bulk selling platform in China. We bet a lot of people will immediately think of this marketplace when it comes to bulk sales. Thanks to its ease of use and large daily traffic, Alibaba is currently attracting a lot of B2B newbies to start their business using its platform.
You do not need any programming knowledge to use Alibaba. Setting up shop here is extremely easy, it will take you less than a day to get all your work done. However, like Shopify, you can't customize many things. This makes it difficult to stand out of the crowd.
On the other hand, you will have to compete directly with competitors from China. Therefore, a good business strategy is extremely important to survive here.
Cost: Begin at around $3,499 per year (Standard Package).
Portfolio: This is a huge platform so the number of wholesalers using it is also incredible, some of the famous names are Guangzhou Joyord SportsWear, Yiwu Ufo E-commerce, etc.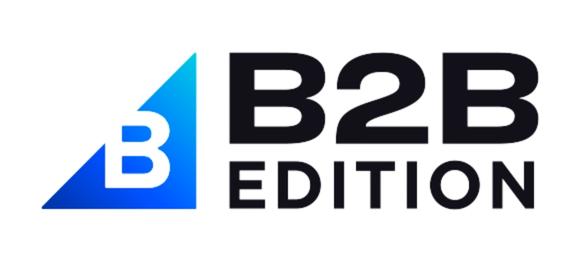 BigCommerce B2B is another great platform for wholesale activities. For those who don't know, it is recognized for its world-class cloud eCommerce web builder title. With a reasonable investment, you can fully benefit from its advanced cloud storage capabilities.
Besides, BigCommerce also has strong flexibility. Specifically, it will fully support you with automatic updates, security and hosting features. It also allows you to tweak the most important elements of your website interface with not much attempt.
In addition, this is also a seamless integration platform. You can connect to almost any existing system and extensions you want (ERP, PIM, CRM, etc.) with versatile APIs. As a result, you can equip the shop with whatever you need and remove anything you no longer need whenever you want.
Cost: Contact for a detailed quote, it will be customized to suit your need.
Portfolio: BigCommerce B2B service is still new, so its customer quantity is still unknown. However, currently, about 60,000 businesses are using BigCommerce to operate their B2C eCommerce stores. Some big corporations are Avery Dennison, Toyota, and The Real Yellow Pages.
Unlike any wholesale eCommerce platform listed in this list, WooCommerce is a WordPress eCommerce plugin, not a separate platform. Thus, you will need a little basic knowledge of WordPress to get the most out of this plugin's functions.
However, like WordPress, WooCommerce is also quite easy to use (even for non-technical users) with the famous drag-and-drop method. You can also customize pretty much every element of your eStore through this extension as it is also an open-source platform like Magento.
If talking about the weakness of WooCommerce, it is definitely about its extensions. Since it is just a plugin of a large web builder system, it cannot provide as much commercial functionality as other wholesale eCommerce platforms. Although you can optionally connect it with other WordPress plugins to add more business functionality to your store, this often causes conflicts. Solving this problem is often quite troublesome and annoying, to be honest.
Cost: There is no charge at all to buy a WooCommerce service but you might need to spend for some additional extensions, domain, hosting and maintenance.
Portfolio: Thanks to WordPress' reputation, many merchants choose WooCommerce as their partner. There is about 26% of all eStores are powered by this extension. Among them, there are some well-known customers like AeroPRess, Ghostbed or Weber.
This is one of the fastest-growing wholesale eCommerce platforms. It continuously wins the trust of users thanks to its optimal functions with high security. In addition, it proudly claims itself as a business born with innovative features to help its customers develop their business voice, thereby gradually reaching new sales milestones and entering global levels.
This confidence seems well-founded because eWorldTrade can perfectly connect customers and suppliers through powerful marketing features. Not stopping there, after completing the connection, it also supports your business to build a strong relationship between you and customers through the optimal CRM system.
Pricing: Starts at $399 yearly. There are a total of 7 service plans in all
Portfolio: eWorldTrade is known as a top wholesale Marketplace that completes about 1M verified online transactions with its trustable marketing and consulting services.

Netsuite B2B eCommerce is part of the large Oracle NetSuite family. This is an extensive system that specializes in building ERP systems.
Thanks to this strong backing, Netsuite has a great resource in both financial and technical aspects for building features that are optimized for omnichannel selling.
The multi-channel we are talking about here is not only limited to the online platform, we are also talking about offline business activities.
With the help of this platform, you will be given the opportunity to manage your brick-and-mortar stores more easily and efficiently. You can completely connect the data from your brick-and-mortar store to the website and start to manage inventory, store customers' data, track orders, marketing and the like here.
Cost: The pricing plan starts at more or less $2,500 every month.
Portfolio: More or less 3,000 online businesses believe and use SuiteCommerce, including The Noerr Programs and Lovesac.

TradeGecko has a completely different development history from the other names on this wholesales eCommerce platform list. It was originally designed to optimize the inventory and customer data storing and managing process only (for both offline and online businesses).
Later, it gradually developed and became an eStore building platform like it is today. However, despite continuously changing to fit the new direction for more than 10 years, TradeGecko still retains its strengths of simplicity and automation. This plays a big role in helping less tech-savvy merchants build eSites from scratch.
Cost: Small business package: $199 monthly. Business package: $599 monthly
Portfolio: Helping enterprises in every category worldwide. Here are some of its well-known client names: Cloth&Co., The 5th, Anothersole, etc.

If you are looking forward to working with a professional B2B eCommerce platform, then OROCommerce will definitely fit your requirement.
This platform will help you raise your digital presence to the highest possible level through its advanced and effective marketing methods. The more frequently you appear in front of your potential customers, the more sales you get in the end.
On the other hand, OROCommerce is integrated with a powerful CRM and data analytic system that helps business owners gain a deeper understanding of their customers, thereby enhancing their customer care capabilities.
Cost: Currently there are two different editions: 100% free OroCommerce Community Edition and Paid OroCommerce Enterprise Edition (no detailed price available)
Portfolio: Various well-known firms of different industries, such as Ecoburo, Dunlop, Igual and the like.

Shift4Shop was recognized as 3dCart until 2020, when Shift4 Payments bought this company was bought and renamed it. However, it is still known as an ultimate eCommerce platform for building an easy-to-use yet powerful online website.
With its help, your eStore will surely be capable of quickly and effectively attracting and converting your B2B potential customers to buyers. In particular, Shift4Shop can allow you to use and add required features (such as tax management, inventory control, international shipment, buyers segmentation and marketing tools) for your business easily without having to apply dry and confusing technical knowledge.
Cost: You must pay at least $379 for a month.
Portfolio: Currently more than 3,000 merchants have tried Shift4Shop. Among them, there are a lot were B2B merchants.
Bottom Line
Thanks to the development of technology and the internet, now, online business is a new trend that can help you diversify your source of income. This is true not only for B2C eCommerce but also for B2B businesses. Anyone can build a quality store on their own, as long as they find quality wholesale eCommerce platforms. We hope you have also found the right companion after spending time with this article. Thanks for reading!
Read More:
The Beginner Guide Of Multi-vendor eCommerce Website Development
Top 10+ Best Wholesale Websites For E-commerce Businesses
Top 10 Best B2B Ecommerce Platforms (Updated 2022)
The Definitive Guide on B2B eCommerce Website Development