Is your current platform holding you back from achieving your business goals?
Enter Magento 2 (now Adobe Commerce), the eCommerce solution that offers a world of benefits for businesses of all sizes.
From its mobile-friendly nature and fast-loading pages to its robust third-party integration and SEO support, Magento 2 has it all. If you're looking for a powerful, scalable, and secure eCommerce platform that can help you take your business to the next level, then Magento 2 is the perfect choice for you.
Join us as we explore the numerous advantages of Magento 2 that await those who choose this platform as their eCommerce companion.
1. Fast-loading page
The speed at which your web pages load can make all the difference between success and missed opportunities. Slow-loading pages can frustrate customers and lead them to abandon your site in favor of competitors.
This is why the exceptional page-loading speed of Magento 2 is a game-changer for online businesses.
Magento 2 utilizes advanced caching techniques to optimize performance and ensure seamless navigation throughout the site. This means that even complex and data-rich web pages load swiftly, and customers can browse through your online store with ease.
The fast-loading pages of Magento 2 contribute to an improved overall customer experience. Shorter loading times translate into higher conversion rates, as customers are more likely to complete their purchases when the shopping process is quick and hassle-free.
Even in the face of heavy traffic and high demand, Magento 2 empowers your online store to maintain lower load times. This means that whether you're experiencing a surge in visitors during a sale or encountering steady traffic, your website will consistently provide a speedy experience to customers.
2. Mobile-friendly nature
Customers are increasingly choosing to shop on smartphones and tablets due to their accessibility and ease. Acknowledging this trend, Magento 2 provides a plethora of benefits for mobile friendliness.
Responsive Website Development: Magento 2 empowers you to create responsive websites effortlessly. These websites adapt seamlessly to various screen sizes, ensuring that they are viewable and functional on tablets, smartphones, and other mobile devices.
Mobile App Development: Beyond responsive web design, Magento 2 also provides a solid foundation for mobile app development. Building mobile apps for your e-commerce business can be a game-changer. These apps offer a tailored and user-friendly experience for your customers, enhancing engagement and retention.
Convenience and Accessibility: With Magento 2, managing your online store is a breeze, regardless of the device you're using. Whether you're at your desk, on the go with your smartphone, or even lounging with a tablet, you can easily access and control your e-commerce operations.
Optimized Checkout Process: The checkout process is a critical aspect of online shopping. Magento 2 is designed to offer a mobile-friendly checkout process that is intuitive and user-friendly on various devices.
Responsive Design Reference Themes: Magento 2 boasts a library of responsive design reference themes. You can choose from these themes to create a website that aligns with your brand and ensures that your online store looks great on any device.
Touch-Friendly Admin Interface: Managing your online e-commerce business through the Magento 2 admin interface is made simple and efficient. The touch-friendly design ensures that you can effortlessly control and monitor your store's catalog, regardless of the device you are using.
3. Third-party integration
Integrating various third-party services and applications into your eCommerce website can be a pivotal factor in expanding the functionality and reach of your online store. Magento, with its robust support for third-party integration, opens the door to enhanced functionality and capabilities.
Magento's extensive ecosystem of third-party extensions and integrations means that you can adapt and expand your online store to meet evolving market trends and customer demands.
Whether you need to integrate a sophisticated analytics tool, a customer relationship management (CRM) system, or a shipping and fulfillment solution, Magento's rich ecosystem offers numerous options to choose from.
For instance, you can seamlessly integrate your site with popular payment gateways, such as PayPal, ensuring smooth and secure transaction processing.
One of the primary benefits of leveraging third-party integration services with Magento is that it relieves you from the burden of dealing with intricate technical details. As a result, you can divert your time and resources towards other essential aspects of your business. You no longer need to invest time researching various integration platforms or coding the necessary functionalities from scratch.
4. Simple and intelligent coding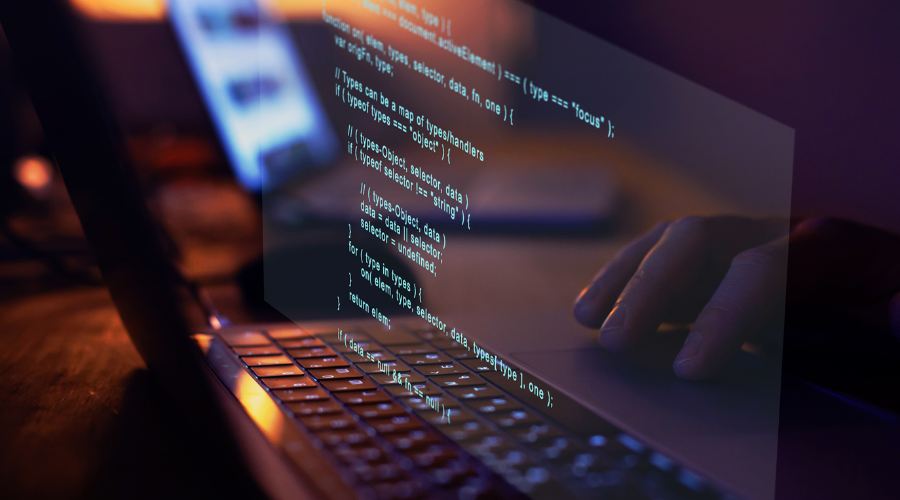 When it comes to eCommerce platforms, the simplicity and intelligence of the underlying code can have a profound impact on your website's functionality, stability, and ease of management. Magento stands out in this regard, offering distinct advantages in the domain of coding.
Magento's coding structure ensures compatibility and adaptability, providing a reliable foundation for your eCommerce venture. This means that as your business evolves, and new features become necessary, you can confidently enhance your website without the fear of disrupting your online store's operations.
This means that it can be seamlessly integrated with third-party coding and extensions. This flexibility enables you to extend the functionality of your website without encountering complex technical challenges. Whether you're integrating additional features or enhancing your site's capabilities, Magento's coding foundation makes the process straightforward and efficient.
Magento's coding foundation is designed with scalability in mind. As your business grows, you can easily scale up your website's capabilities, add more products, and expand your online presence without encountering coding-related constraints. This scalability ensures that Magento remains a viable and cost-effective solution as your eCommerce operations expand.
5. SEO support
Search Engine Optimization (SEO) plays a pivotal role in driving organic traffic to your online store. Magento 2 excels in providing robust SEO support, enhancing your website's visibility, and improving your rankings in search engine results pages (SERPs).
One of the fundamental principles of effective SEO is ensuring that users can easily find the content they're seeking. Magento helps in achieving this goal by ensuring that all the pages on your website are well-organized and designed with search engines in mind.
Magento enables you to create SEO-friendly URLs and implement essential meta information, such as meta titles and descriptions. This ensures that your web pages are not only appealing to users but also to search engine algorithms, increasing your chances of ranking higher in SERPs.
Magento 2 also introduces advanced features like rich snippets and optimizes XML and HTML sitemaps. Rich snippets enhance the visibility of your products or services in search results, attracting more clicks and improving your click-through rates. The sitemaps generated by Magento make it easier for search engines to crawl and index your website, which is essential for higher search engine rankings.
6. Vast community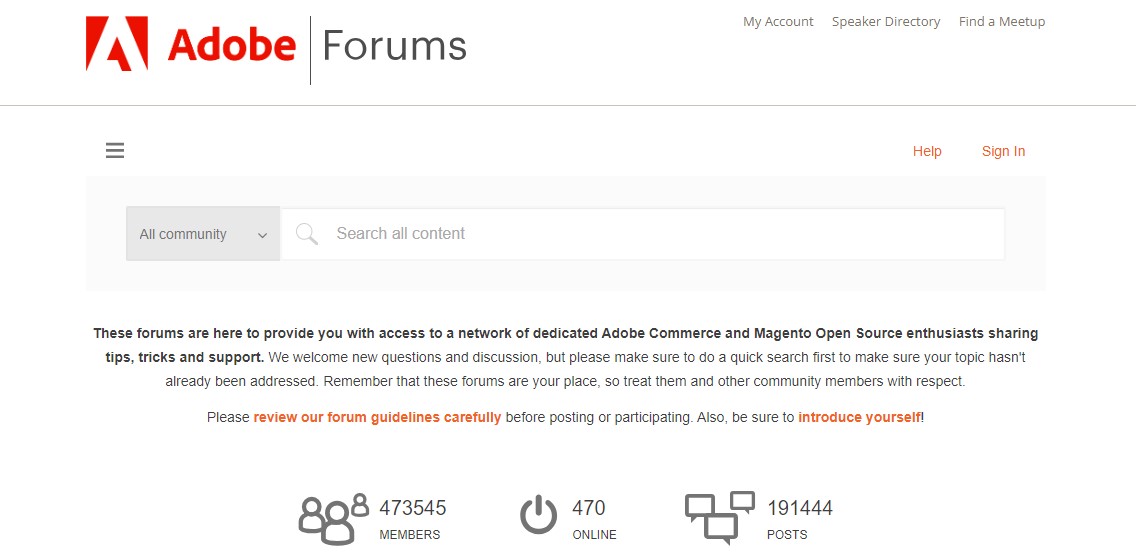 Magento stands out as a platform with a thriving and expansive community, offering invaluable advantages for businesses seeking support, guidance, and collaboration.
There are over 470,000 active members participating in Magento Forums, sharing insights, and contributing to the growth of the platform. This expansive network encompasses developers, business owners, designers, and enthusiasts from around the world.
The Magento community is renowned for its supportive and helpful nature. You can be sure that the Magento forums and discussion boards are full of advice and answers if you ever run into problems, queries, or doubts about your eCommerce ventures.
As new features, extensions, and best practices emerge, community members actively share their expertise and discoveries. This exchange of information empowers businesses to stay at the forefront of eCommerce trends, which enables them to expand and adapt in a market that is constantly changing.
The Magento community also provides an excellent platform for collaboration and partnerships. You can connect with like-minded individuals, potential business partners, or skilled developers who can assist in bringing your eCommerce vision to life.
7. Amazing default features
When it comes to building a robust and feature-rich eCommerce website, Magento is a standout platform that offers a wealth of built-in functionalities. The amazing default features of Magento eCommerce development not only enhance your online store's capabilities but also simplify the management of various aspects of your business.
These features include advanced search capabilities, wish lists, favorites, product comparisons, email lists, and support for various product types. With these built-in tools, you have a solid foundation to provide an exceptional shopping experience and customer satisfaction.
Regardless of the size of your product catalog or the volume of orders on your online store, Magento offers the power and scalability to meet your needs. It can effortlessly handle hundreds of products and maintain seamless performance.
Whether you're a small business or an enterprise, Magento empowers you to deliver an exceptional shopping experience and adapt to the ever-changing eCommerce landscape.
8. Effective report system
Magento's back-end reporting system provides in-depth insights into your website's performance. It reveals crucial data such as the popularity of products (the "hot items") and the status of inventory, including products that are out of stock.
These insights also include metrics such as the number of orders, average order value (AOV), tax data, shipping fees, registered accounts, product orders, and information about your best-selling products.
Keeping track of these key performance indicators allows you to manage your eCommerce business intelligently, utilizing the latest insights, data, and metrics to drive success.
Effective reporting requires real-time data, and Magento ensures that your reporting is constantly updated to reflect the latest information.
Whether you need to monitor changes in order numbers, taxation details, or product popularity, Magento's reporting system keeps you up to date, helping you adapt and make timely decisions.
9. Helpful content management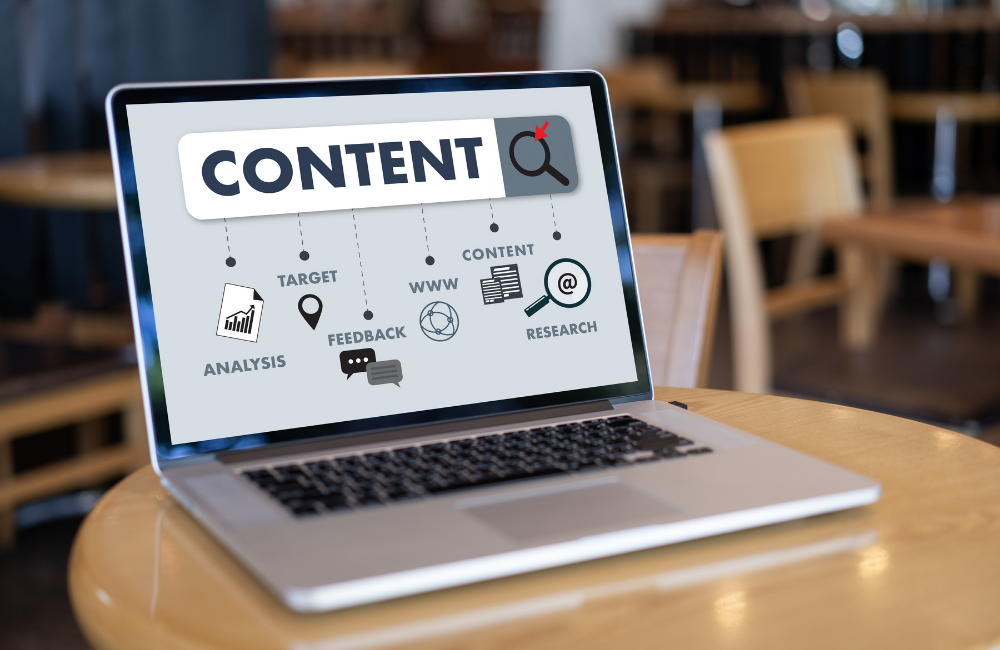 Magento offers a powerful content management system that simplifies the process of creating, customizing, and presenting your online store's content.
The platform incorporates a What You See Is What You Get (WYSIWYG) page editor, which is known for its user-friendly and highly visual approach to content editing. This intuitive editor allows you to make changes and updates to your website's pages without requiring advanced technical knowledge.
Magento's content management system features an easy-to-use drag-and-drop interface, empowering you to effortlessly arrange and organize your content. This interface simplifies the process of designing and structuring your website, ensuring that it aligns with your brand's vision and the needs of your target audience.
Magento's content management system (CMS) is highly versatile and capable of handling a wide range of content types. It supports the creation of blog posts, product descriptions, and more.
For businesses seeking a more creative approach, Magento's CMS can be used to create custom landing pages. These pages enable you to craft unique experiences for specific campaigns, promotions, or product launches.
10. High customizability
Having a unique and customized online store can set you apart from the competition and help you reach a wider audience. Magento is renowned for its exceptional customizability, offering businesses the freedom to create a distinctive online presence tailored to their brand and customer needs.
With Magento, almost everything about your online store can be customized. This includes the look and feel of the store, the organization of product categories, and the user experience.
While some customization can be achieved through configuration settings, Magento also allows businesses to create fully customized stores by coding everything from scratch. This level of customization is invaluable for businesses seeking a truly unique and tailored online presence.
Magento extensions are a key element of its customizability. Whether you need advanced features for product management, customer engagement, or analytics, you can find the right extensions to meet your business's unique requirements.
Customizing your Magento store is also made easier with the support of the Magento community. Whether you're a developer or not, you'll find assistance from fellow community members, ensuring that you can achieve the level of customization your business demands.