Are you a New Zealand e-commerce business that wants to leave a good impression on your customers? Then you need to provide a top e-commerce website design in New Zealand to create the compelling retail experience they're pursuing. Refer to some of our suggestions below to find the most suitable solutions for you.
Three Reasons You Should Hire A Professional Web Design Company
1. Save time and money
By building professional web designers, you can ensure that you will have an optimized website to stay ahead of the competition. Experienced web developers can make a perfectly designed website in the shortest time possible.
2. Look professional
Website designers are aware of different aspects involved in unique custom designs, responsive features when designing web pages. It will help enhance your brand and increase the number of visitors to your business.
3. Receive technical support from experts
You can get technical support and make appropriate changes based on industry needs or incorporate any changes you see in peer sites. Additionally, you can suggest any new features you wish to add to your website with the help of an expert.
Top Companies Specialize In E-commerce Website Design In New Zealand
Web Guys is a team of individuals proficient in multiple areas related to the online space, such as strategy, website development, creative content, and digital marketing. The team's extensive expertise makes it one of the best options for digital solutions.
Website designs from The Web Guys are functional, eye-catching, and easy to navigate. Those looking for an innovative team of experts as their next partner in their digital journey should check out The Web Guys' website for more information on their services.
Auckland Web Design is committed to delivering quality work. With members' backgrounds in advertising agencies and design studios, their web design team has a wealth of experience and talent.
They cater to all branding, graphic design, web design, digital marketing, and photography needs. Their boutique web design company serves clients in Auckland and globally.
Established in 2002, Fuel Design's primary goal is to help businesses build their brand and presence online.
The agency works tirelessly to achieve this, offering website design and development and digital marketing services on this adventure.
Fabric Digital is an Oakland-based digital marketing company focused on helping businesses increase. This small team of 8 professionals comprises customer service representatives and digital marketers to enable enterprises to keep their customers happy.
Fabric Digital is an option worth considering because of its prowess in handling all the technical processes to enhance your online presence. This way, you can focus more on your customers without worrying about spreading your brand in the digital realm.
If you need a unique e-commerce website, forward it to Koda Web! Based on Auckland's North Shore, it has a team of creative artists and software professionals.
The goal is to provide you with an optimized and navigable website design in New Zealand to drive sales and visibility. They don't use templates but customize them based on your needs and business model.
Creating web designs in NZ isn't always as complicated as rocket science. There is nothing more accessible and more professional than Small Business Web Designs to do the job.
With 15-day site completion and customer support every step of the way, this is one of Auckland's best web design companies. The team will give you better advice and keep your website efficient via email. Small Business Web Design has helped many companies thrive through their custom-built website.
Zyber is an A-based e-commerce agency exclusively working with Shopify. They pride themselves on building robust eCommerce solutions to drive conversions. They've been making award-winning websites for over 12 years.
Zyber focuses on e-commerce functionality and an incredible user experience (UX). Their skilled developers are experts in seamlessly integrating 3rd party applications, building custom integrations, and migrating sites onto Shopify.
Cost Of Hiring An E-commerce Web Design Agency Between In New Zealand And Other Countries
There is quite a big difference in hiring an e-commerce web design agency between New Zealand and other countries. Businesses often need to pay a designer in NZ with a price range ranging from $5000 to $200,000 to have an outstanding web design with full professional features. Obviously, with that price, many SMEs can't handle it.
Our Recommendation
Our advice to you is to outsource low-cost services and high quality.
And suppose you are looking for a legit name that provides outsourcing web development. In that case, Tigren – one of the leading names in Asia in terms of web design and development – can satisfy you. With ten years of business, we have much experience working with New Zealand firms.
We offer a variety of services at different prices, from custom e-commerce web design to all-in-one web development packages so as to suit varied customer requirements.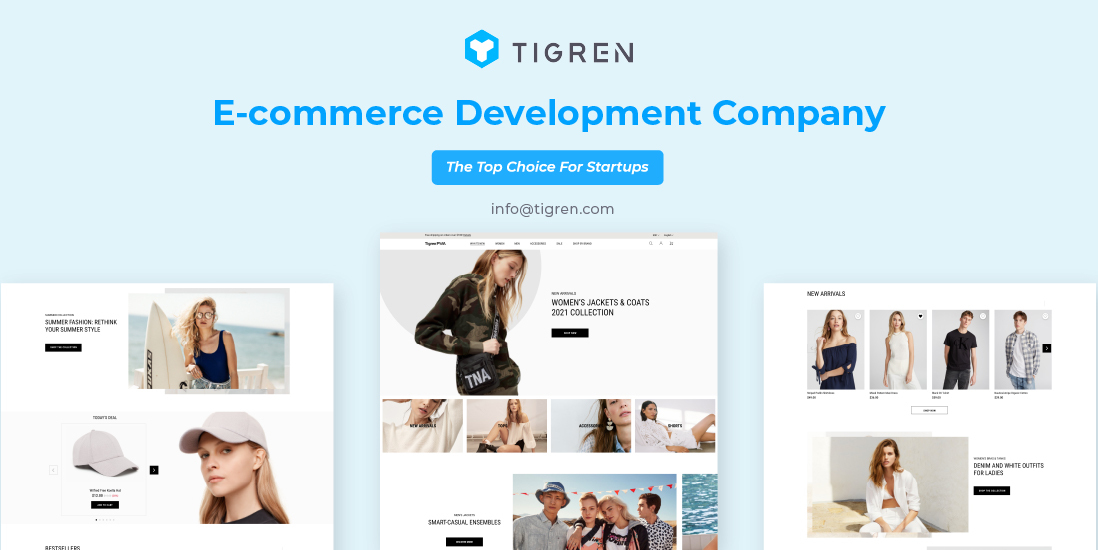 Wrap Up
Every web design company in New Zealand will offer you something different, just the nature of the business. That's why it's so important to choose the exemplary service for your company's situation and needs. Consider our advice because the best option is to own a website of the same quality as a prominent business while spending less money.
Related Articles: