How were your sales revenue and profit the last year? Was this a surge in sale volume, treading water, or a lag behind? Anyway, you must build a new plan to improve the current situation this year. Let's take a look at the following methods to increase online sales for your stores and find what suits you most.
1. Exploit A Huge Amount Of Abandoned Carts
Recent surveys have indicated that roughly 70% of online carts are abandoned before checkout which makes shopping cart abandonment become a considerable issue for E-commerce businesses. People tend to abandon carts since the buying process is quite complex or they get surprised about shipping costs. There are some ways to turn this disadvantage into an advantage in order to improve sales:
Send customers reminder emails about their abandoned carts (with a small discount recommended to motivate them to come back).
Decline steps needed to accomplish a transaction.
Make sure shipping cost is clearly stated (homepage or product page) and avoid listing the cost later in the buying process.
2. Facebook Livestreaming
Livestreaming on Facebook has become a phenomenon recently and has proved its effectiveness in selling products no matter how scale your business is. There are some reasons that encourage viewers to buy items through live streaming videos.
First, they can "see" the products in real-life (even only on the screen, it's still much better than images on the website). Second, many stores offer a small discount for those who watch and order instantly during live streaming, which gives a strong motivation for the buyers. Try this tool and you might be surprised by what it can bring about.
3. Make Videos – Create A Viral One If You Can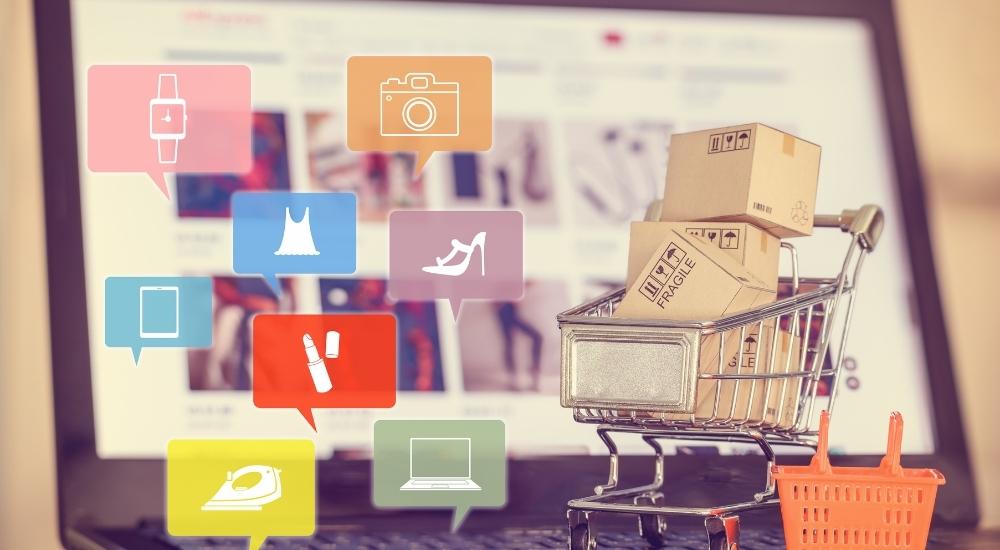 It is no doubt that the surge of video marketing has been one of the hottest trends in the last years. By creating exciting videos, you can easily introduce your products and services as well as wisely instill your message to your customers.
Especially, if you can produce viral videos (large amount of views and sharings over a certain period of time), the result brought about not only a high volume of sales but also your reputation and solid position in the market. Viral video marketing is definitely a great tool for any enterprise when implemented suitably and successfully.
4. Try The 3-Second Test And Act Now
Take a quick look at your homepage and ask yourself 2 following questions:
Can visitors realize what you are selling within only 3 seconds?
Should they trust and buy products from you?
If you say "No" to either or both above questions, you must work with your site as soon as possible.
Are products outstanding in your website design? When someone visits your online store, it must be plain on what you sell. Please keep your design clean and professional with high-quality images. In contrast, a complicated design might mislead purchasers from what their "main task" is – view and buy your products at last.
Do you make it easy to call you? The sale starts from the trust. To increase your credibility with buyers, you need to display your phone number, best in the header of pages. Consequently, people are ensured that you're not a virtual business, and therefore they can trust you 100% on you.
5. Build An Effective Pricing Strategy
Have you heard about "decoy pricing" – customers often ignore the cheapest products and the most expensive ones and find the middle-tier option the most engaging.
By providing the third "decoy" option in your pricing plan, you can stimulate people toward the middle option – the one you focus on selling. Although some people still prefer the most expensive one but the majority will intuitively pick the middle-tier option, which is exactly what we want them to do.
6. Show Off Your Positive Customer Testimonials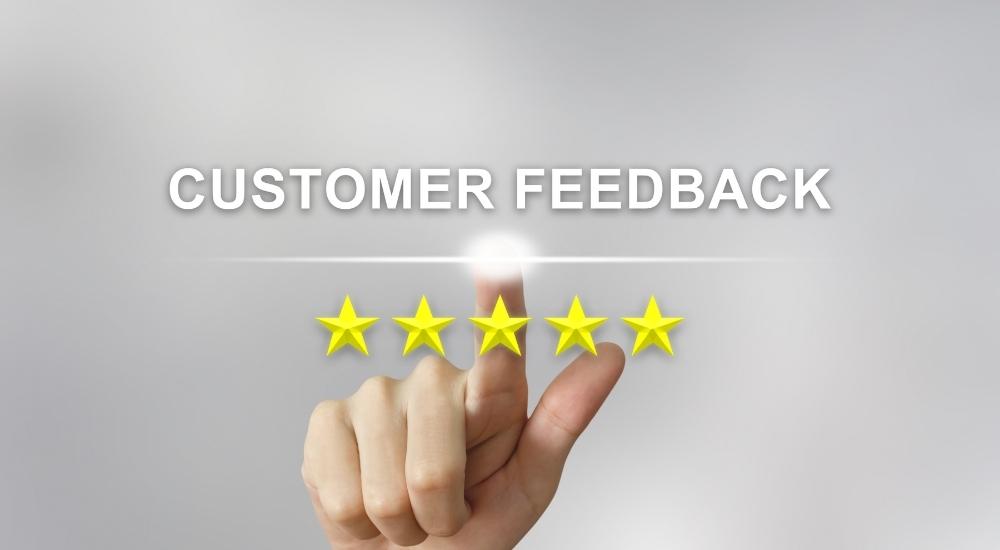 Nowadays, customers' feedback has become increasingly important in the social media environment. A huge amount of satisfied customers will have a strong impact on potential buyers so make sure you display reviews about how wonderful you are on your site (on the homepage, product pages, services pages, or your landing pages).
Do you have a lot of positive customer feedback? Show it off! Here are some tips on how to make the most of your customer testimonials:
Use quotes
People love reading quotes because they're short and sweet. When potential customers see that others have had a great experience with your company, they'll be more likely to want to try you out too.
Use images
Adding an image of the customer alongside their testimonial can make it seem more real and trustworthy.
Use social proof
If you have any celebrity endorsements or well-known people who have used your products or services, make sure to mention that in your testimonials. This will add an extra layer of social proof and credibility to your business.
Use video testimonials
A video testimonial is even better than a written one because potential customers can see the person's body language and hear their tone of voice. This makes the testimonial seem more believable and trustworthy.
Make it easy to read
No one wants to read a huge block of text, so make sure your testimonials are easy to skim through. Use short paragraphs, bullet points, or even just a list of key takeaways. To make it even more interesting, you can use a generator of fonts to spruce up the look of your testimonials.
By following these tips, you can make sure that your customer testimonials are working hard to convert potential customers into actual paying ones.
7. Create A Sense Of Urgency
Most buyers respond positively to incentives that come with a sense of urgency, from limited-edition products to time-limited special offers.
In case you can't provide a limited-edition product, you probably offer a financial incentive such as free shipping or a discount to customers who make a buying decision right away. It's essential that you are able to instill a sense of urgency in your visitors, urging them to buy now. You can do this in a number of ways:
Offering time-limited discounts and coupons
Displaying countdown timers on your product pages
Highlighting low stock levels on popular items
Featuring customer testimonials from those who have recently made a purchase
When used correctly, urgency can be a powerful tool to boost your sales and conversions. Just make sure not to overdo it, as this can have the opposite effect and turn potential customers away.
If you can create a sense of urgency without being too pushy, you'll be well on your way to increasing your online sales.
8. Offer Money-Back Guarantee
One of the most pivotal elements affecting a consumer's decision is risk aversion – when confronting ambiguity, people tend to dismiss that uncertainty by choosing lower-risk options.
Moreover, the perceived risk when buying online most of the time is finance-related. There is no more perfect solution for this problem is offering a concrete money-back guarantee policy. If you can eliminate risk from buying at your store, there are definitely higher chances that customers will buy from you.
This policy doesn't have to be complicated at all. You can offer a full refund within a certain number of days after the customer has received the product. This way, they can try it out and see if they like it before making a final decision. You can also offer partial refunds for products that are not returned in their original condition.
Making this guarantee prominently visible on your website will show customers that you are confident in your products and that you are willing to stand behind them. This is a great way to build trust with potential customers and increase sales.
Another way to reduce the risk for consumers is by offering free shipping or returns. This helps to alleviate any concerns about delivery times or whether the product will fit since they know they can always send it back if need be. Offering free shipping is also a great way to encourage customers to spend more since they know they won't have to pay extra for shipping costs.
Overall, by reducing the risk for consumers, you are more likely to increase sales and build trust with your customers. So consider offering a money-back guarantee or free shipping/returns the next time you launch a new product.
9. Approach Lookalike Audiences on Facebook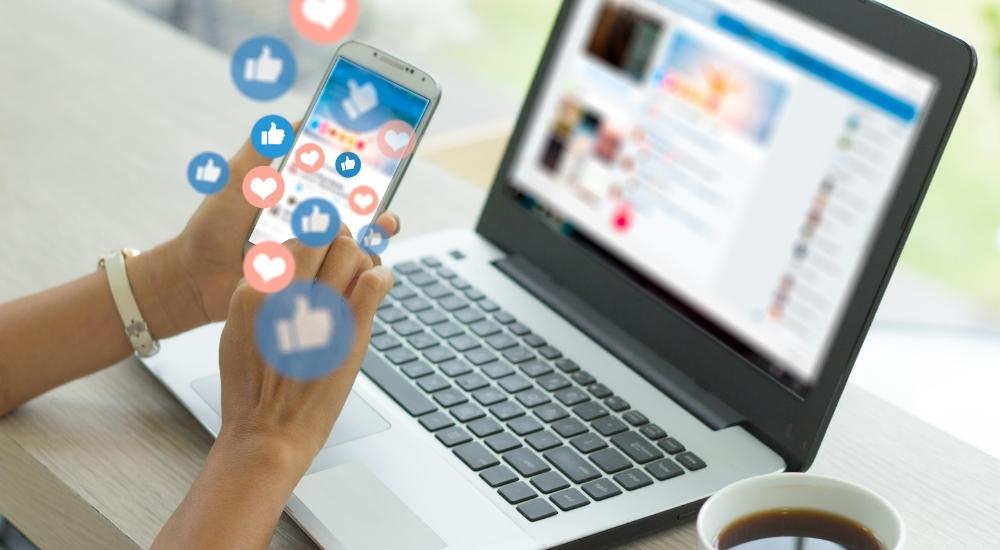 One of the most potent ways to increase online sales is to take advantage of existing customer data to find more people like them. Fortunately, Facebook gives us a great opportunity to do this by targeting lookalike audiences.
The lookalike audiences on Facebook are users on Facebook who have mutual characteristics as well as behaviors with your current customers. What you need to do is import your data to Facebook to create matches based on the criteria you have set.
You can use email lists, phone numbers, or physical addresses. If your data is on a CRM like Salesforce, you can also integrate it with Facebook.
The process is simple: create an ad account on Facebook, go to audiences and create a lookalike audience. Set the source (where your data comes from), location (where these people live), audience size (from 1% to 10% of the total population), and select advanced options like interests, behaviors, and demographics.
Once you have created your lookalike audience, you can create ad campaigns and target them. That's it!
10. Bring In Fewer Choices Of Products And Services
In many cases, a variety of selections can result in confusion, which consequently leads to dramatic sales loss. If you have an array of products and services, why not consider restructuring your site or product pages in a way that offers visitors fewer choices?
As a result, it will reduce the possibility that the visitor will be overwhelmed by dozens of different products. You can conduct this method by reorganizing all of your products into fewer categories or putting emphasis on certain products. Also, you want to make sure that the products or services you are offering are relevant to what the user is looking for.
One way of reducing the number of choices is by using a filtering system. This enables users to select certain criteria that they are looking for in a product. For example, if someone is looking for a specific type of clothing, they can use the filters to select the clothing that meets their needs. This way, they are not overwhelmed with too many options and can easily find what they are looking for.
Another method of reducing choices is by featuring only a few items on your page at one time. You can do this by having a "featured" section on your page where you showcase a limited number of products. This will help to prevent visitors from feeling overwhelmed by the number of choices and enable them to easily find what they are looking for.
By reducing the number of choices, you can make it easier for visitors to find what they are looking for and make a purchase. If you have a lot of products or services, consider using a filtering system or featuring only a few items at a time. This will help to prevent visitors from feeling overwhelmed and enable them to easily find what they are looking for.
11. Optimize Your Customer Experience on Mobile
In recent years, there has been a dramatic shift in how consumers use devices. If you don't want to leave online sales on the table, it's vital that your site is optimized for mobile – and not purely from a technical perspective.
For the goal of making it as easy as possible for mobile visitors to buy, it may involve an extensive overhaul of your checkout process or the design. First, navigation and user experience are among the most crucial elements of a well-designed, highly optimized mobile experience.
Second, pages should load near-immediately, and navigation should be logical. Don't ask for too much information, only the bare minimum you need to either make the sale or market to prospects later. Last but not least, you should allow visitors to come back to their carts later, even on another device.
12. Partner With Another Business For Mutual Benefits
Whether you do it locally or online, cross-promoting with a business that serves the same market can benefit you both. Your line of puppy baked goods is the perfect match for a local grooming studio – supply them with customer samples and they'll help spread the word.
In return, include their latest promotional flyer or item in your customer's bags… you'll both be increasing your market share without competing or spending any extra money.
13. Add Social Sharing Options On The Product Page
This is a simple change and absolutely required if you haven't done it already. Make sure you give customers the ability to share your products on social media (especially Pinterest, which has a higher checkout value per pin over both Twitter and Facebook).
14. Website Optimization – Time Is Money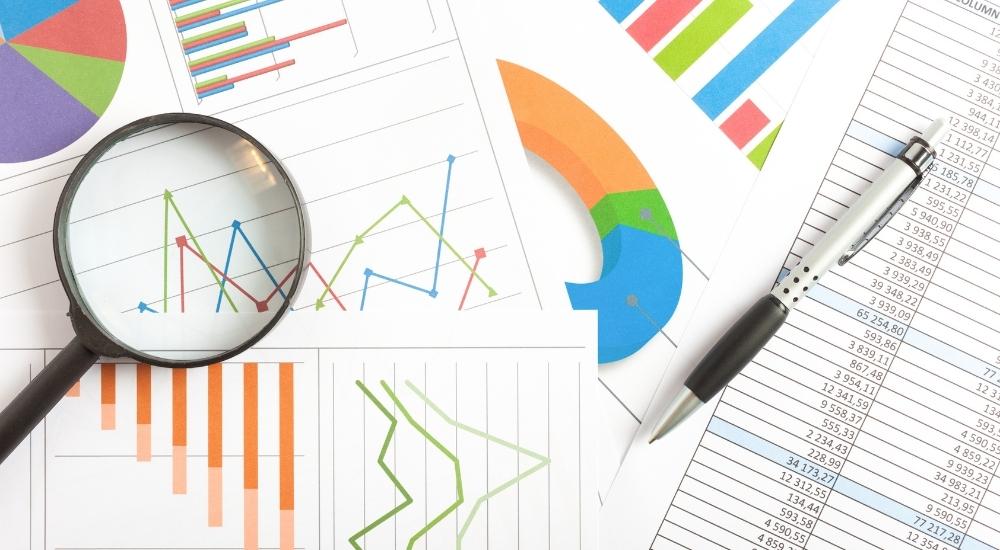 A slow loading site equals a huge loss in revenue: it's a simple equation. You just have two seconds to get people interested; for every second after that, you will lose 10% of your visitors. Increasing online sales is all about optimizing your website and the shopping experience for your target market.
15. Give Away As Much As You Can for Free
Everyone is fond of the free stuff, and the more you give away for free, the more favorably prospective customers are likely to perceive you and your brand, which can increase online sales.
Look at your current offerings. Can you give anything away for free? If you're in the software business as we are, it's easy to offer free, no-obligation trials of your software. Even if you're not, you can just as easily give away samples, trial memberships, two-for-one offers, and other reward-based incentives.
Giving stuff away for free is not only a great way to improve people's perception of your business, but also an effective way to introduce them to your products.
16. Provide as Many Payment Options as Possible
Consumers have more choices than ever in terms of how they actually pay for goods and services. By offering more payment options, including newer services that are becoming increasingly prevalent on mobile, you're making it easier for prospects to give you their money.
Sure, it can be a hassle to optimize your site (and checkout process, as we discussed above) to include all these options, but doing so is a great way to increase online sales, particularly if your site has strong mobile traffic.
17. Give Valuable Incentives for Referrals
Focus on mobilizing your existing fan base. After all, each attendee's post about your event drives serious revenue. For fans who need extra motivation to share, you can offer incentives. For example, anyone who refers five friends could receive a free upgrade or small discounts.
It may take some work to figure out what reward makes sense for your audience, but the payoff is worth it. If each attendee brought just one more person to your event, you would very quickly double and even triple your ticket sales.
18. Invest More In Your Most Successful Channel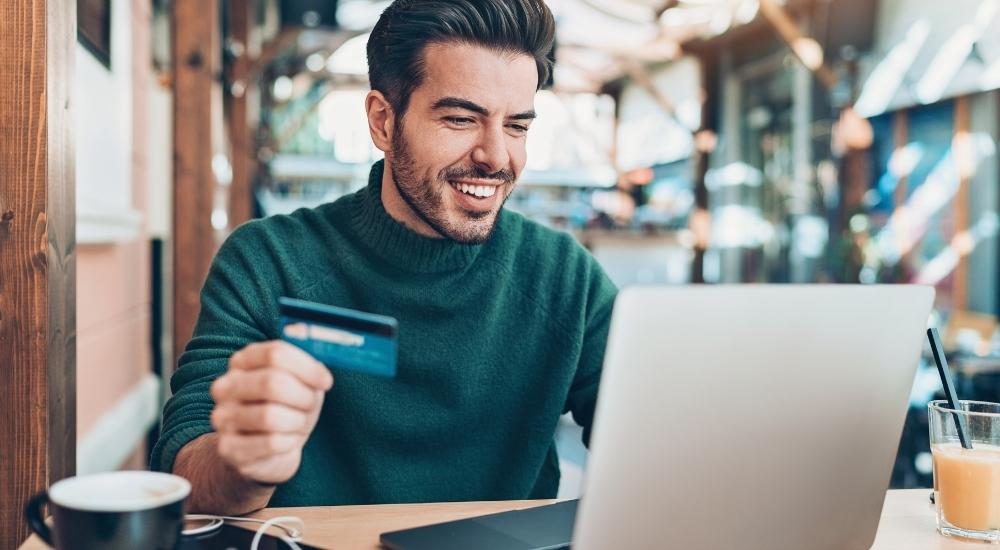 Review the numbers and analytics for your last campaigns. How many tickets have you sold through each of your campaigns? Which marketing efforts have driven the most ticket sales in the past? We've found that email and social media have a tendency to be the most effective methods.
Once you've identified your top-performing promotional channel, it's time to think about how can you do that to its fullest potential. For example, if the email is your most effective online sale driver, and you send the newsletter once a month, can you raise it to a weekly update?
If increasing frequency isn't a good idea, you can move to improve the quality of your most successful channel. Keep taking email as an example, you can conduct an A/B test to evaluate your subject lines or different email template content, try sending at different times of the day, and so on.
19. Experience with New Marketing Channel
There are many marketing channels for promotion to increase online sales that is untouched. Choose several new marketing channels and see how they perform and suit your business. Finally, select the platform with the highest ROI and put more effort into it.
Search engine optimization (SEO), paid social media ads, and often under-utilized platforms like Instagram and Snapchat are all worth experimenting with within this case.
20. Draw The Attention of New Audiences
It's easy to do this without alienating your core audience. Many beer festivals, for example, have successfully incorporated bars with cider and wine. If your cooking class typically attracts bachelorette parties, try marketing it as a "date night." If your conference is typically limited to members of an organization, consider allowing non-members to attend.
21. Get Feedback from Current Customers and Change
What's working – and what's not? The best way to find the answers is to ask your existing customers about your performance, your products, and your services. They've already dealt with you at least once and their feedback is incredibly valuable.
Use surveys on customer satisfaction to gather valuable feedback and analyze your results; you'll either get confirmation that you are doing things right – or a good idea of what you need to change to increase online sales.
22. Display Eye-catching Promo Banner on Homepage
Another way to optimize the site that entices shoppers to buy from you, especially new customers is to show an attractive promotion right on your Homepage.
Since almost everyone is keen on deals, if you offer a certain percentage or free shipping, your customers will perhaps give it a try. Then, after they have a great experience with your products and services, they are likely to become your loyal customers.
An attractive and well-designed promotional banner on the homepage can do wonders for your store. Not only will it help you get more visitors to click through to your product pages, but it can also increase conversion rates and boost sales.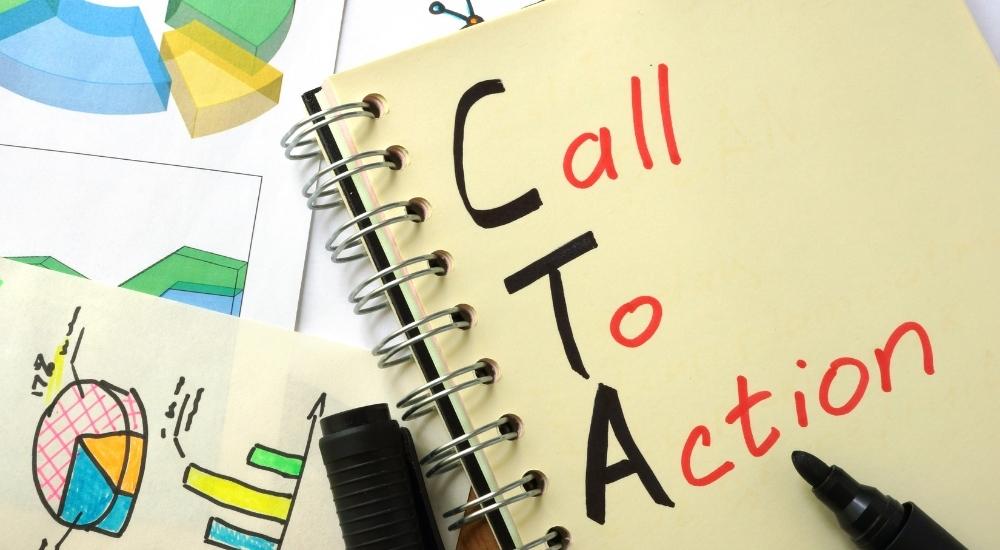 There are a few things to keep in mind when designing a promo banner for your homepage:
Make sure the offer is clearly visible and easy to understand – You want shoppers to be able to quickly grasp what the promotion is and how they can take advantage of it. Use clear, concise text and conspicuous visuals (e.g., an image of the discounted product).
Use persuasive language – A language is a powerful tool that can influence people's behavior. When creating your promo banner, use wording that will encourage visitors to take action, such as "Shop now and save X%" or "Free shipping on all orders over $X."
Use a call-to-action button – A call-to-action (CTA) button is an essential element of any effective promo banner. Make sure your CTA stands out and uses persuasive language (e.g., "Shop Now" or "Claim Offer").
Make the promotion time-sensitive – Adding a sense of urgency to your promotion can encourage shoppers to take advantage of it before it expires. For example, you might use language like "Hurry, this offer ends soon!" or "Shop now while supplies last."
Target-specific products or categories – If you have a particular product or category of products that you want to promote, be sure to mention it in your banner. This will help shoppers know exactly what they can save on if they take advantage of the offer.
By following these tips, you can create an eye-catching and effective promo banner for your homepage that will help increase sales and conversion rates.
23. SEO – Is this Optimized?
An e-commerce site is still a website, so obviously you need to optimize it in the usual way to boost traffic and consequently increase online sales. That means looking after off-page requirements such as friendly, transparent URLs to let people know what they will get after clicking on the link and the appropriate keywords to stand out your products on search result pages.
Moreover, one of the most important issues is avoiding duplicate content and optimizing images. Many surveys have found that the majority of young people prefer visual search. So, it is crucial to use the proper file name and tags while setting up an online store.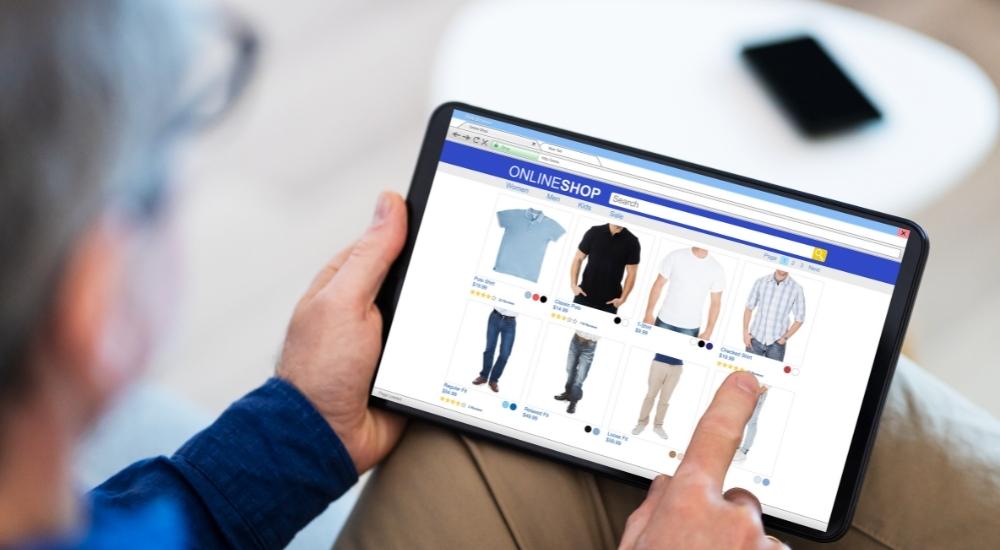 The next step would be providing easy navigation and a search box on every page of the website. Customers should be able to find what they are looking for without any hassle.
Besides, you need to make sure that your e-commerce website is mobile-friendly as the number of people using smartphones and tablets to shop online is constantly increasing. In other words, it should have a responsive design adaptable to any screen size.
Last but not least, security is always a major concern when it comes to online transactions. Make sure your site has an SSL certificate so that all information exchanged between the customer and the server is encrypted. This will give your customers the peace of mind they need to make a purchase.
Optimizing your e-commerce website is not much different from optimizing any other website. The main difference is that you need to pay special attention to avoiding duplicate content and ensuring security for online transactions. If you take care of these two aspects, you will be well on your way to increasing traffic and sales.
Wrap Up
Each of these methods can help increase your online sales. However, it is important to find the ones that work best for you and your business. Experiment with a few of these strategies and see which ones produce the best results. With a little effort, you can start seeing an increase in online sales this year. Are you ready to get started?
Read more:
Future Of eCommerce: 5 Trends That Every Business Must Know
Headless Website: Must Read Guides Of A Vital Business Trend
12 Trending Products To Sell Online And Reap Huge Profits In 2022
20+ Best eCommerce Platforms In 2022 For Small Businesses And Startups
Comparing Top 5 Ecommerce Platforms For Dropshipping. The Best Is?