As eCommerce continues to grow in popularity, so does the need for businesses to find the best eCommerce accelerators. There are a number of accelerator programs out there, but which is the best for your business? In this article, we list the biggest eCommerce accelerators out there, based on their size and popularity. These programs offer a range of services, from business growth advice to funding opportunities, so be sure to check them out if you're interested in growing your eCommerce business.
What Is An eCommerce Accelerator?
An eCommerce accelerator is a program that helps small businesses launch and improves their online stores. These programs typically offer resources such as software, marketing advice, and financial assistance.
There are a few different types of eCommerce accelerators, but the most popular ones are startup incubators and business acceleration programs. Startup incubators help businesses get started by providing them with office space, mentorship, and networking opportunities. Business acceleration programs provide smaller businesses with additional resources and support in order to help them grow faster.
There are several benefits to using eCommerce accelerators. They can provide you with the skills you need to launch and maintain an effective online store. They can also help you market your store effectively, which can lead to increased sales.
Accelerators often have partnerships with major retailers who offer discounts and other incentives for participating businesses. This means that you could be earning money while you're learning.
Operation Models Of eCommerce Accelerators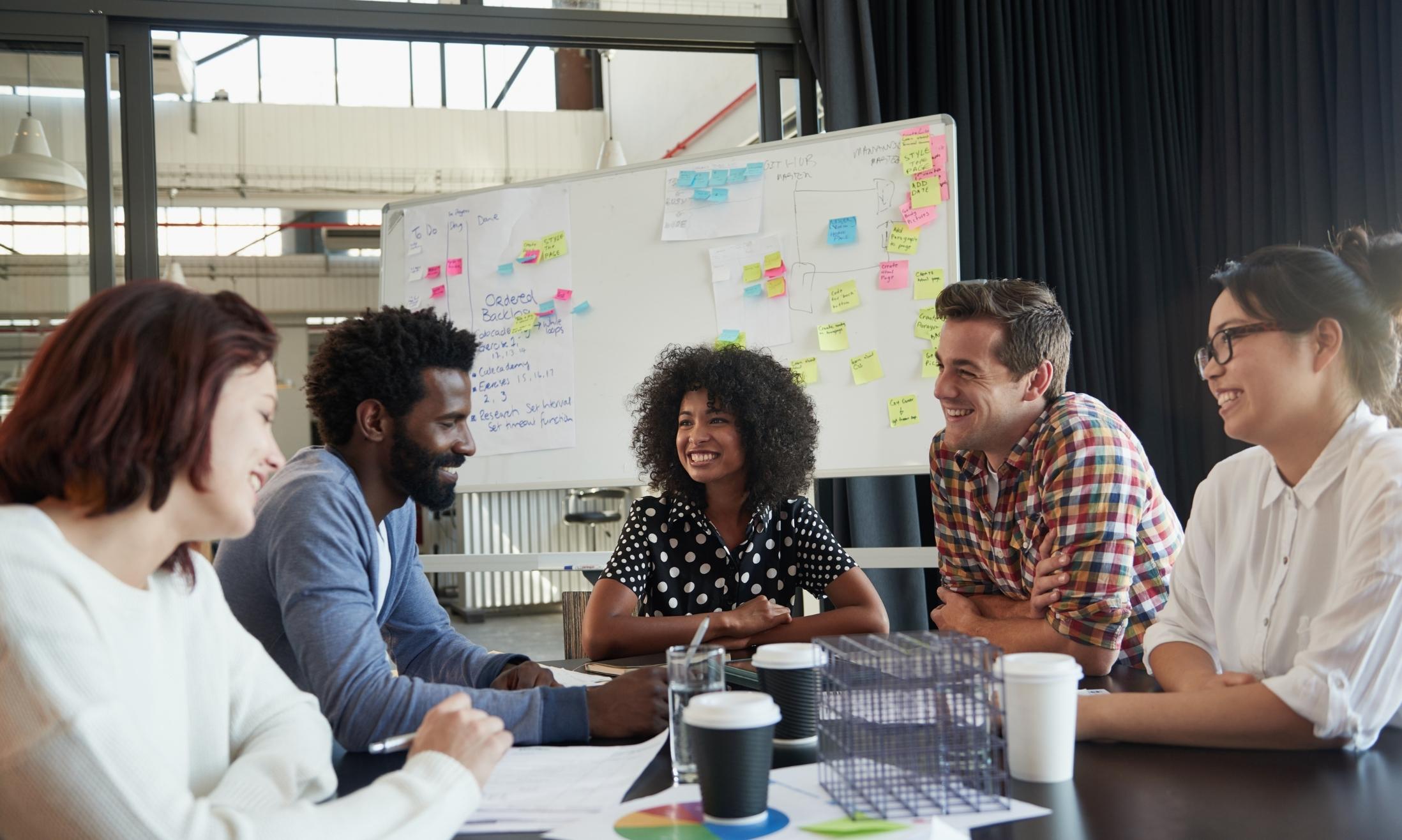 There are a few different operation models for eCommerce accelerators.
The Subscription Model
The subscription model is one of the most popular models in the accelerator business. It's affordable, allows accelerators to provide high-quality services, and keeps costs low for both clients and the accelerator itself.
There are a few things to keep in mind when using this model:
Make sure you have a clear understanding of your obligations as an accelerator client. You must be willing to pay for the services that you're receiving, and it's important to honor all deadlines set by the accelerator.
Be aware of your financial resources and make sure they can sustain monthly payments (or longer commitments) without too much difficulty. Ecommerce accelerators typically charge between 10% and 20% of total investment as fees, so it's important to understand how these will affect your budget before signing up.
The Custom Design Model
The subscription model is a common way for businesses to get access to quality services from an accelerator. Accelerators typically offer a set of services over a period of time, and clients can choose which ones they want access to. This model is popular because it's relatively affordable and it allows accelerators to focus on providing high-quality services while keeping their costs low.

There are several factors that determine the cost of a subscription service from an accelerator. The duration of the service, the number of hours offered per month or per quarter, and the type (i.e., web development, business acceleration) all affect the price tag. Additionally, some accelerators may charge fees for specific types of activities (such as whiteboarding sessions), while others may include these activities in the base fee without charging extra fees.

Some potential benefits associated with using an accelerator through a subscription model include increased creativity and productivity due to focused coaching and assistance; faster turnaround times on projects due to efficient team collaboration; better branding results thanks to expert advice provided during onboarding; improved customer acquisition rates through targeted content marketing campaigns; and more traction gained in competitive markets due to accelerated growth rates achieved during program participation
The Shared Incubation Model
There are several common models used in Accelerator programs – the shared incubation model, the co-working model, and the partnership model. It's important to choose a model that is best suited for your accelerator and its mission. Each of these models has its own benefits and drawbacks.
The shared incubation model is helpful because it reduces the cost of membership for accelerators while still providing them with the benefits that come with being part of a group. Ultimately, the model that an accelerator uses will depend on its specific needs and goals.
The co-working model is popular because it allows accelerators to share resources such as space, technology, and staff members with each other. This can help reduce costs for all involved parties while still providing access to valuable resources and expertise.
The partnership model is similar to the co-working concept in that both groups share resources willingly but without any Legal Contract stipulations governing how things should be run or governed between participants. This allows for more flexibility when it comes to setting up rules within an accelerator program since everyone involved may have different opinions about how things should work (or not work).
Top eCommerce Accelerators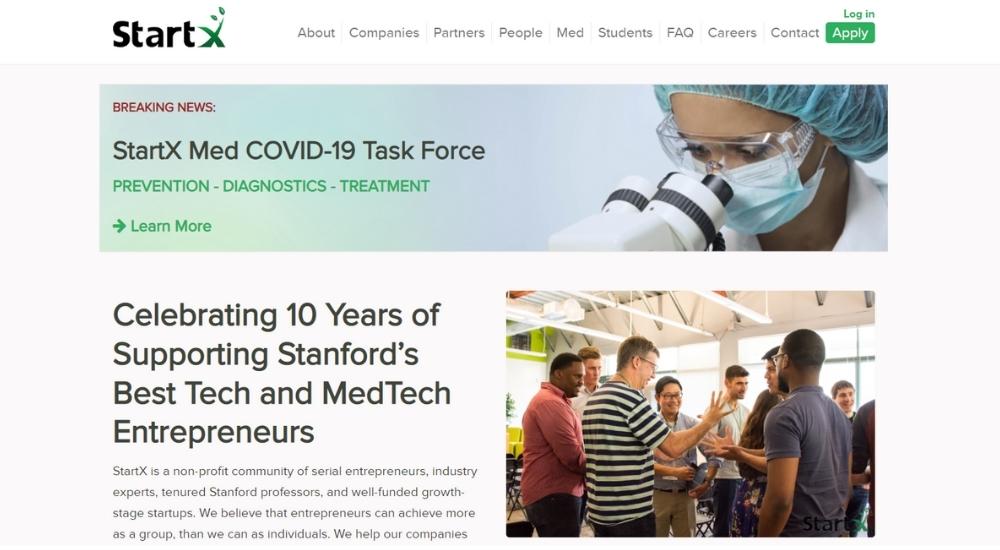 StartX is a non-profit organization that supports Stanford's top entrepreneurs in turning their innovative ideas into successful businesses. They provide access to resources and support, including mentorship, office space, funding opportunities, and networking events.
Founded in 2009
Location: Palo Alto, US
Investments: 333 projects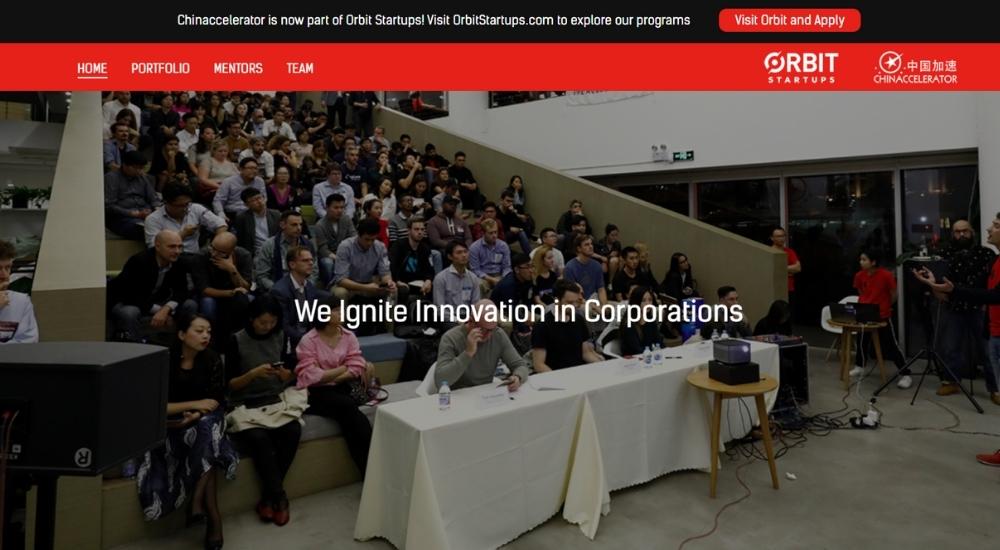 SOSV is a Beijing-based accelerator that offers initial investment, mentorship, and legal aid to software startups. They operate Chinaccelerator, their Shanghai-based accelerator. Chinaccelerator will offer startup founders access to SOSV's resources and network in order to help them grow their businesses.
Founded in 2010
Location: Shanghai, China
Investments: 251 projects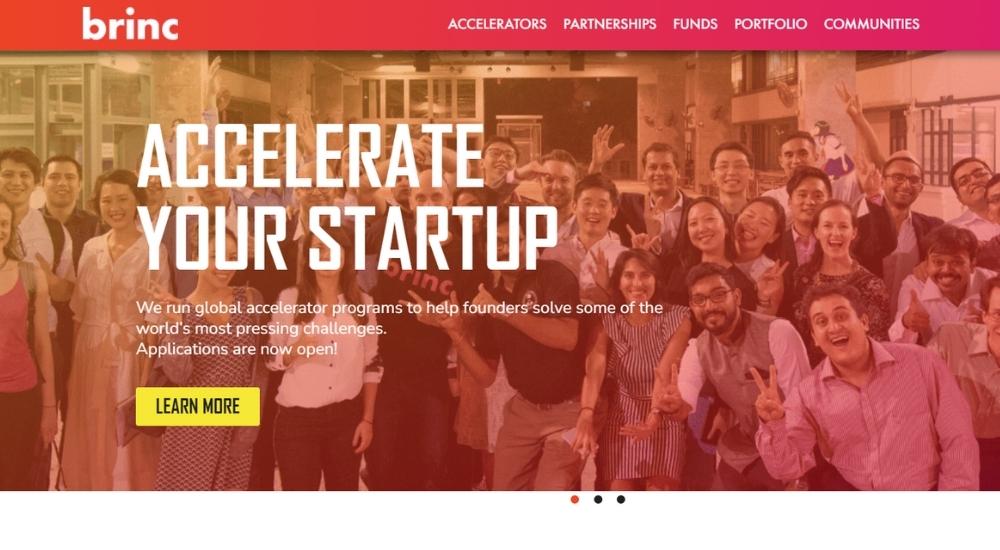 Brinc supports game-changing innovators in handling some of the world's most pressing problems via venture funding and acceleration. They do this by providing them with access to the resources they need to successfully execute their ideas. In addition, Brinc provides them with the mentorship and support they need to reach their full potential.
Founded in 2014
Location: Hong Kong
Investments: 127 projects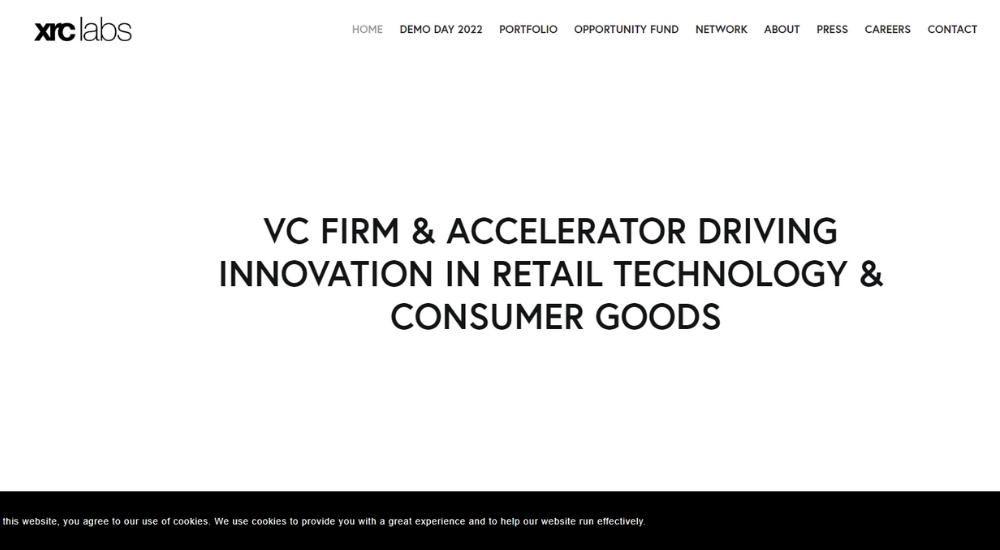 XRC Labs is an innovation accelerator specializing in retail tech and consumer products. Their mission is to help these businesses achieve rapid growth by providing access to world-class resources, mentorship, and funding. They partner with top industry leaders in technology, design, marketing, distribution, and sales to provide startups with the support needed to succeed.
Founded in 2015
Location: New York, US
Investments: 108 projects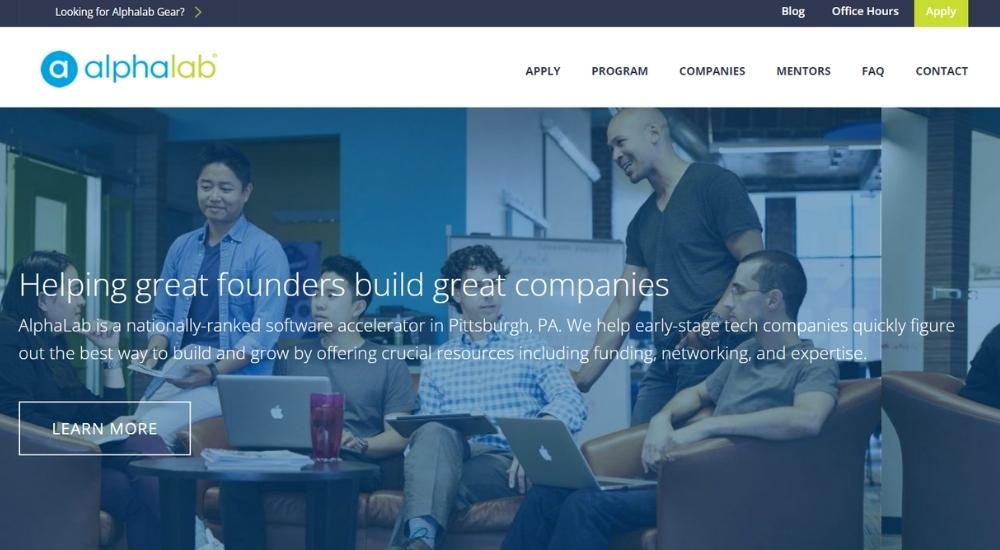 AlphaLab is a software accelerator that assists early-stage technology entrepreneurs in figuring out the best strategy to establish and expand their businesses. AlphaLab offers its clients access to world-class mentors, resources, and incubation facilities in order to help them build successful technology companies.
Founded in 2008
Location: Pittsburgh, US
Investments: 104 projects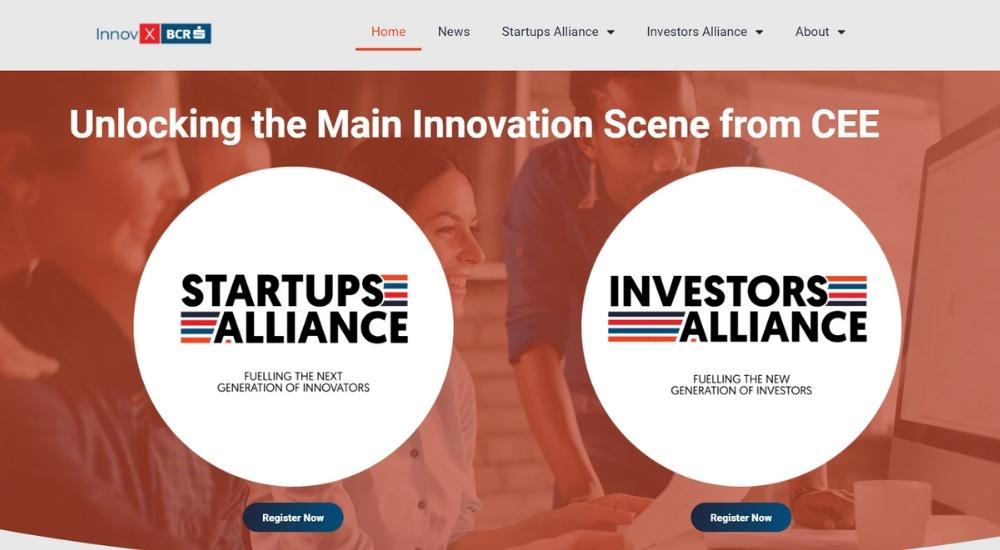 Banca Comerciala Romana, which is part of the ERSTE Group, sponsored InnovX BCR, a call-up program for outstanding technology firms in Central and Eastern Europe. The InnovX BCR Call-Up Program offers eligible companies access to state-of-the-art technologies and services that will help them improve their performance. Benefits include funding opportunities, mentorship from leading industry players, and connections with potential partners and investors.
Founded in 2019
Location: Bucharest, Romania
Investments: 97 projects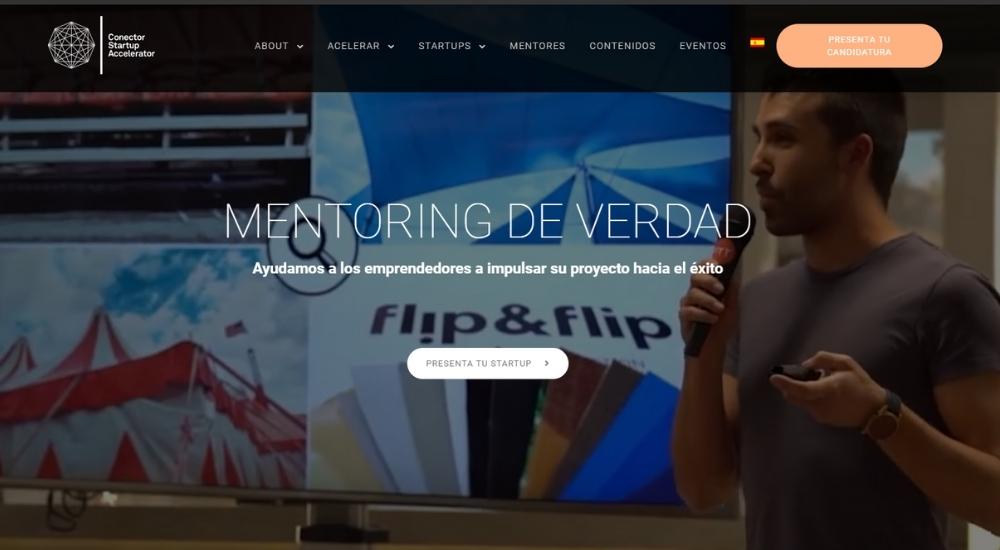 The Spanish startup incubator Conector Business Accelerator provides startup and entrepreneur mentorship. The program provides startups with the opportunity for partnerships, financial assistance, office space, and more.
Founded in 2013
Location: Barcelona, Spain
Investments: 52 projects
Nanabianca is an eCommerce accelerator based in Florence. It provides an environment for startups to develop their products and services, raise money, and network with each other.
Founded in 2012
Location: Florence, Italy
Investments: 34 projects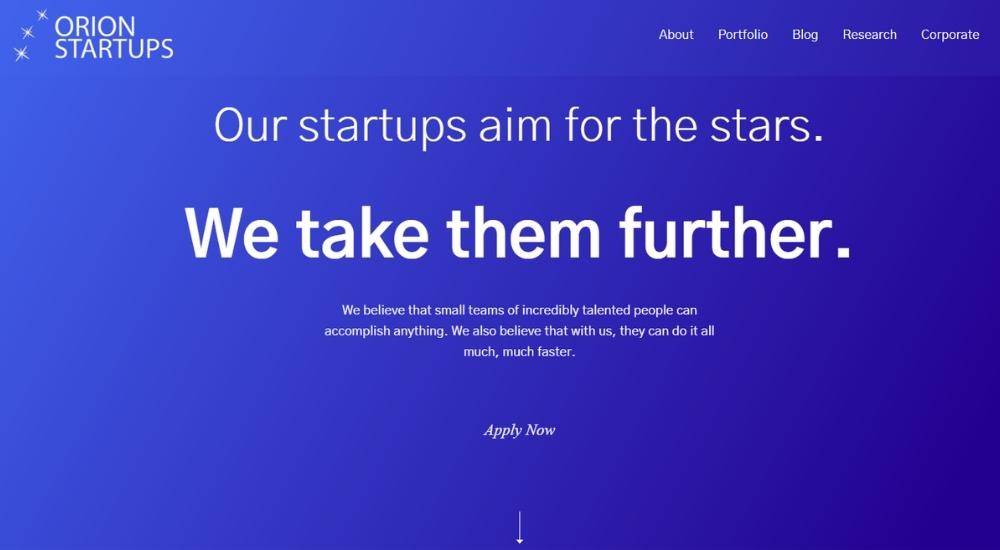 Orion Entrepreneurs is a business accelerator and funding program that helps software and internet startups in their early stages. It provides intensive coaching, resources, and seed investment to help these businesses grow into successful companies.
It focuses on providing support for the entire startup process – from ideation to growth hacking to scaling. The accelerator's goal is to help clients achieve rapid growth while maintaining the integrity of their original idea.
Founded in 2014
Location: Chihuahua, Mexico
Investments: 29 projects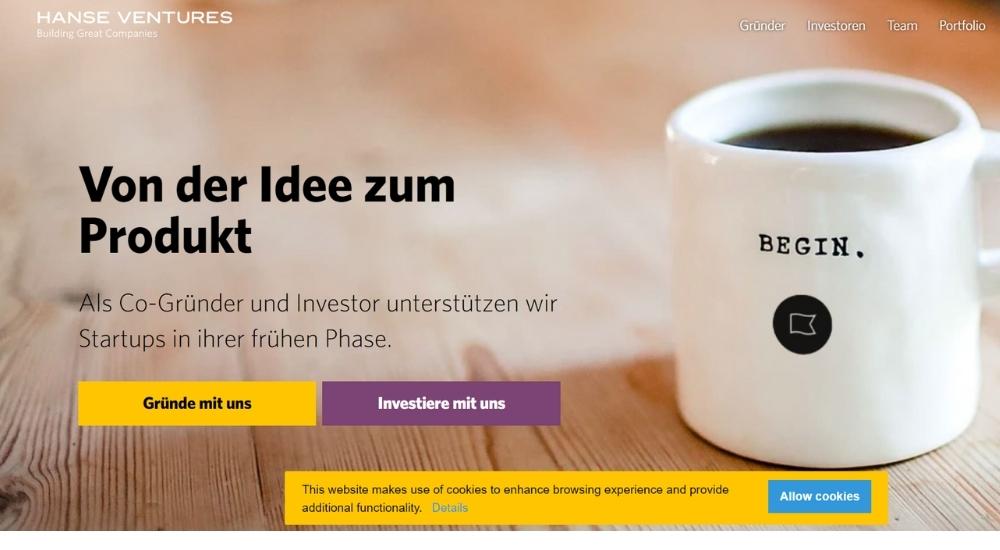 Hanse Ventures is an Internet and mobile technology venture capital company. They approach every investment with the goal of creating long-term value for their investors, while also helping these businesses reach new heights. They specialize in concept scouting, due diligence, business planning, and execution, as well as growth acceleration services.
Founded in 2010
Location: Hamburg, Germany
Investments: 19 projects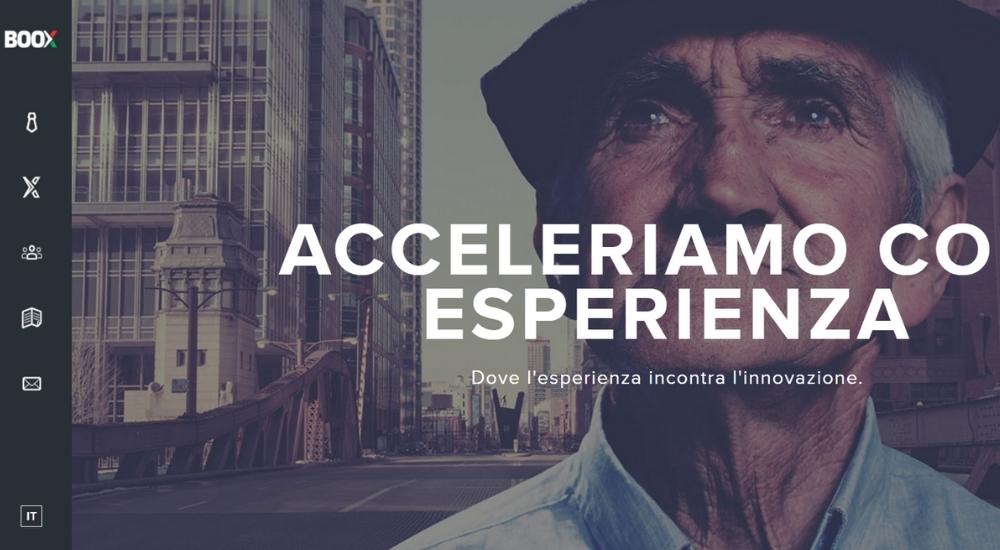 Boox is an eCommerce and SaaS seed-stage accelerator that provides entrepreneurs with the resources they need to grow their businesses. Their platform includes access to our talented team of business advisors, as well as incubation space and funding opportunities. They also offer partnerships with some of the best companies in the world, so you can be sure your business will have all the support it needs to achieve success.
Founded in 2013
Location: Milan, Italy
Investments: 13 projects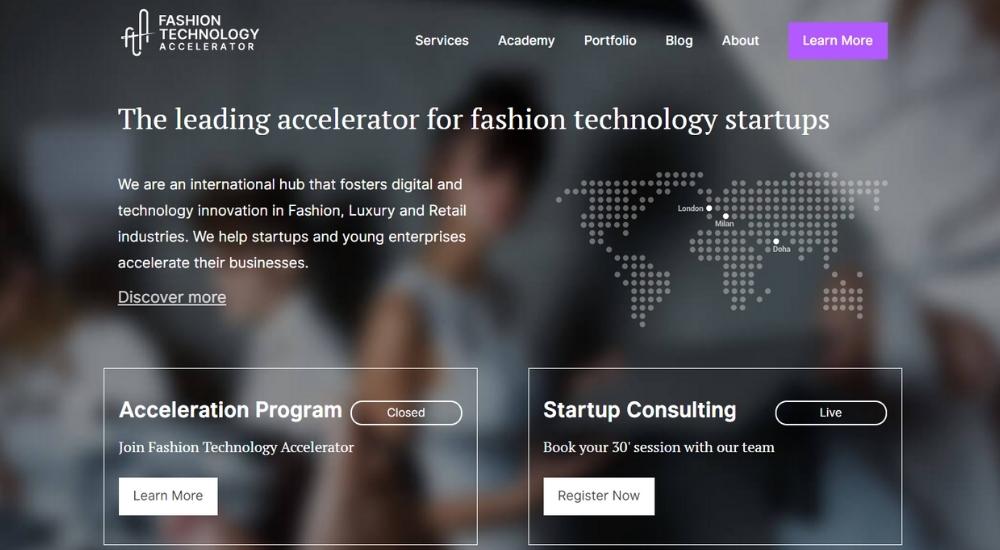 Businesses at the intersection of fashion and technology can participate in the Fashion Technology Accelerator program. Participating in the accelerator will give you access to resources and networking opportunities that will help you further your business goals.
Founded in 2013
Location: Milan, Italy
Investments: 9 projects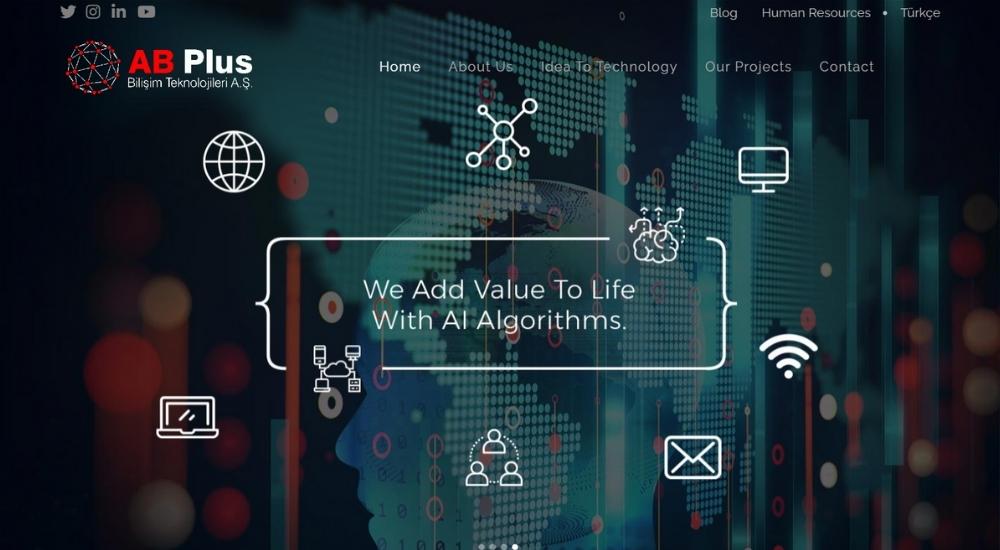 AB PLUS provides financing, substantial business experience, and a broad network of corporations. Their unique approach to lending helps businesses get the money they need to grow and succeed. They offer both short-term and long-term loans, as well as flexible terms that meet your individual needs.
Founded in 2016
Location: Kadikoy, Turkey
Investments: 8 projects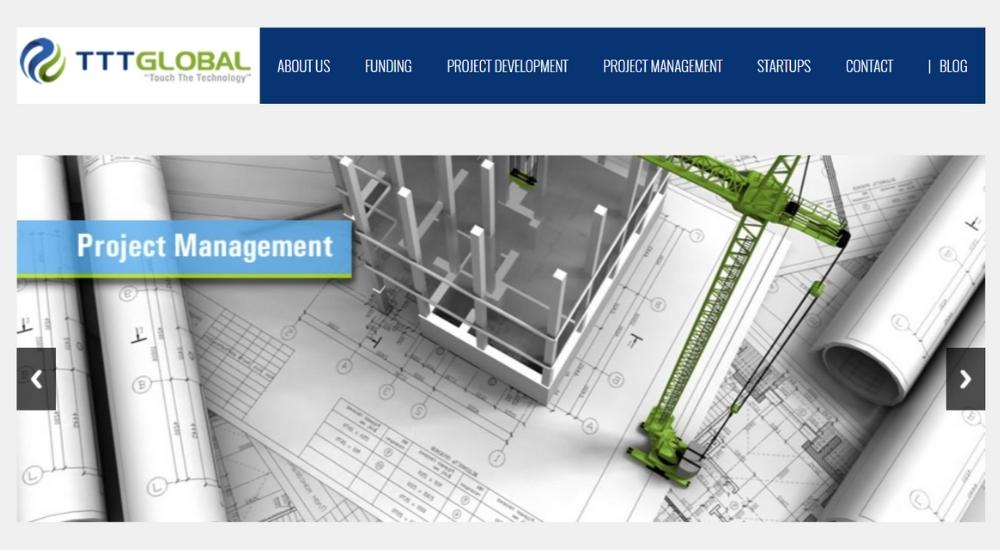 TTT Global invests in a wide range of categories of energy, technology, media, and startup projects in 40 countries worldwide. Their commercial growth teams are on the lookout for the best investment opportunities in foreign countries throughout the day.
Founded in 2014
Location: London, UK
Investments: 6 projects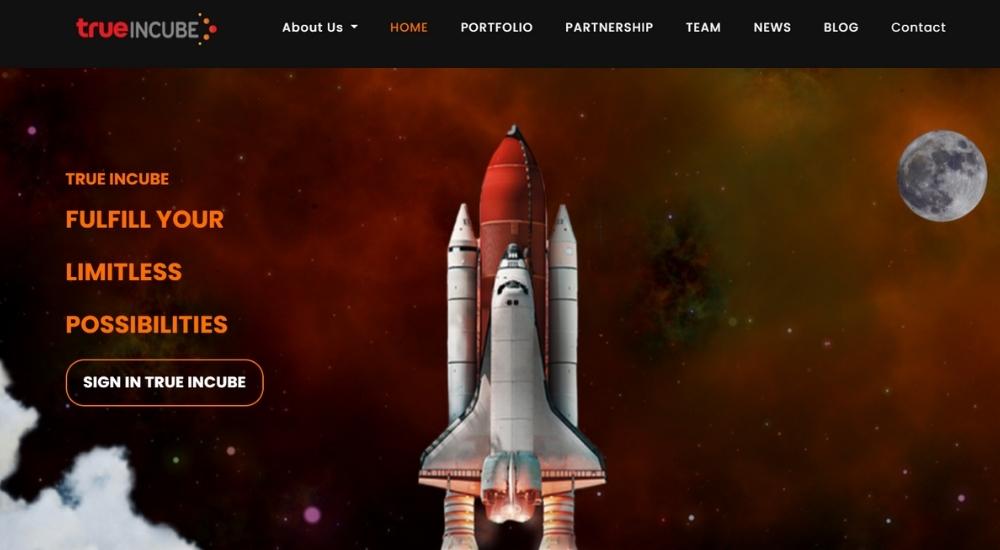 500 Startups and True Incube, a Thailand-based technology eCommerce accelerator, have formed a partnership.. As part of the alliance, True Incube will provide access to its resources and expertise to 500 Startups' startups. This partnership will allow 500 Startups to benefit from True's experienced team, technology infrastructure, and business model innovations.
Founded in 2013
Location: Bangkok, Thailand
Investments: 4 projects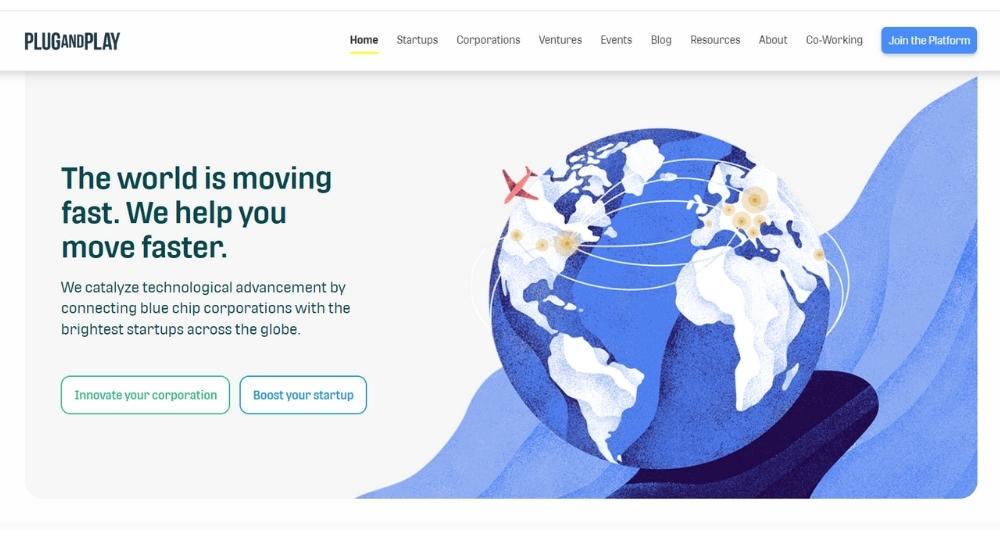 Lafayette Plug & Play is a cutting-edge innovation platform that provides businesses of all sizes with the resources they need to succeed. It offers everything from marketing and merchandising tools to eCommerce platforms and coupon management software. Their goal is to help you grow your business by providing you with the necessary tools and support system needed for success.
Founded in 2016
Location: France, Paris
Investments: 4 projects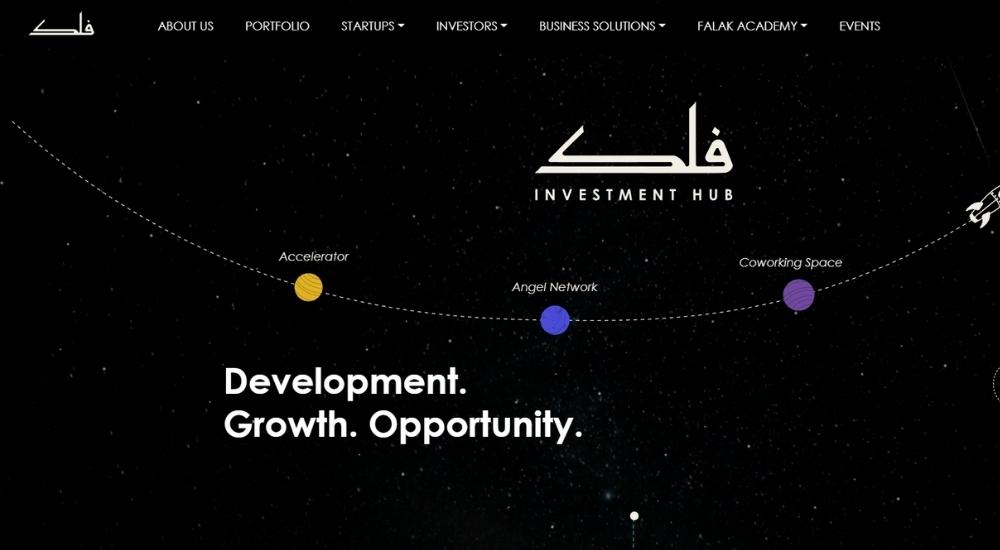 Falak Business Hub is venture capital, eCommerce accelerator, incubator, coworking facility, and angel investment company all in one. It provides entrepreneurs with the resources and support they need to grow their businesses in a safe and supportive environment.
Founded in 2018
Location: Riyadh, Saudi Arabia
Investments: 3 projects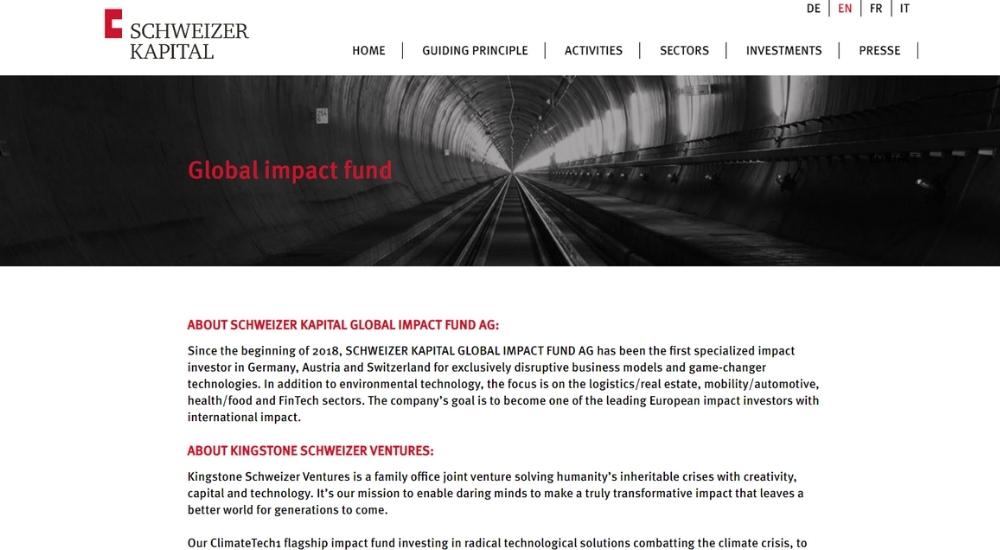 Schweizer Kapital is the first and only specialized impact investor for exclusively disruptive business models. Schweizer Kapital is focused on investing in early-stage startups that are working on innovative new technologies or businesses that have the potential to disrupt traditional industries.
Founded in 2018
Location: Zürich, Switzerland
Investments: 3 projects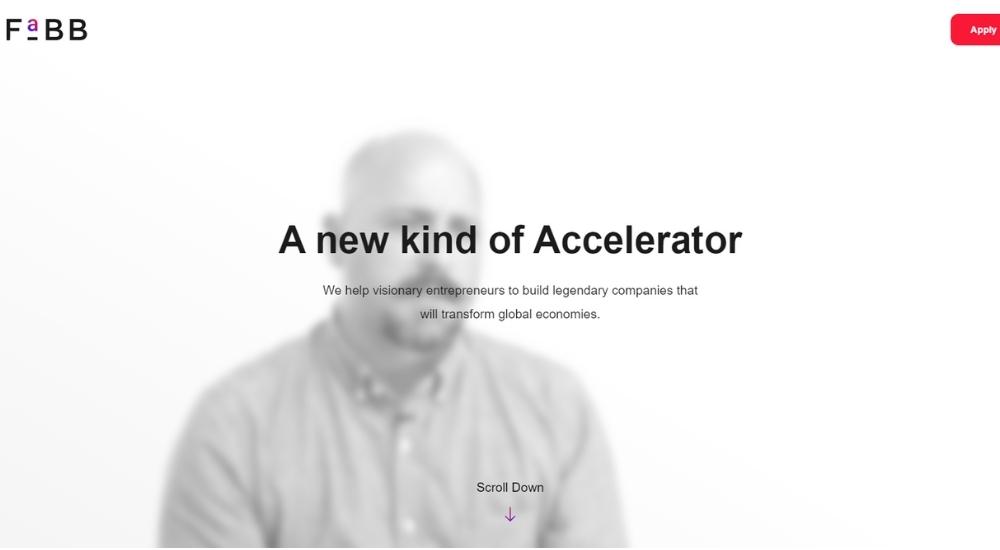 The creation of legendary businesses that will revolutionize global economies is aided by the invention of a new breed of accelerator, FaBB. FaBB's unique approach to business acceleration focuses on developing sustainable partnerships with some of the world's top corporations, VCs and Angels so that its startups can leverage their resources to reach market success at warp speed.
Founded in 2015
Location: Miami, United States
Investments: 3 projects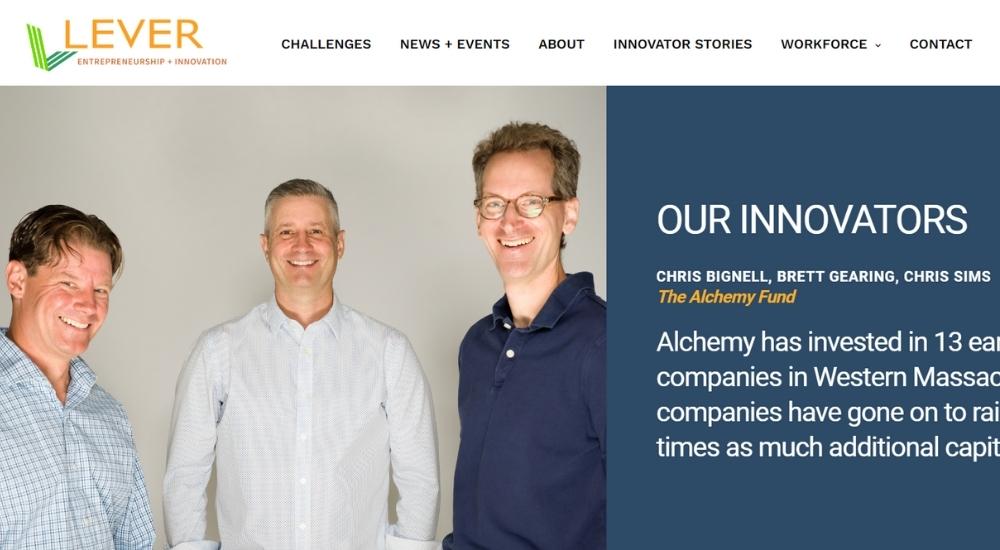 Lever is an eCommerce accelerator that focuses on youth empowerment, social entrepreneurship, and entrepreneurship. They believe that young people are the future of global civilization, and they want to help them reach their full potential. Through their programs and initiatives, they strive to provide young people with the resources needed to become successful
Founded in 2014
Location: North Adams, United States
Investments: 2 projects
Wrap Up
As an entrepreneur, it is your duty to keep yourself updated about the latest trends and developments. And one such trend that has been gaining momentum in the eCommerce space is the availability of top-notch acceleration services.
These programs usually come with a host of business growth advice and funding opportunities, which can help you take your store from zero sales to success in just a few months!
Tigren's blog has more insightful information like this for you to read about. Our team is constantly coming up with new beneficial information and advice for individuals who want to succeed in the massive eCommerce industry and have substantial expertise in the subject. From online marketing techniques to development tips, our articles cover a broad range of eCommerce-related topics. When it comes to issues with your eCommerce sites, you can rely on us. We always want to assist as a team of eCommerce software developers.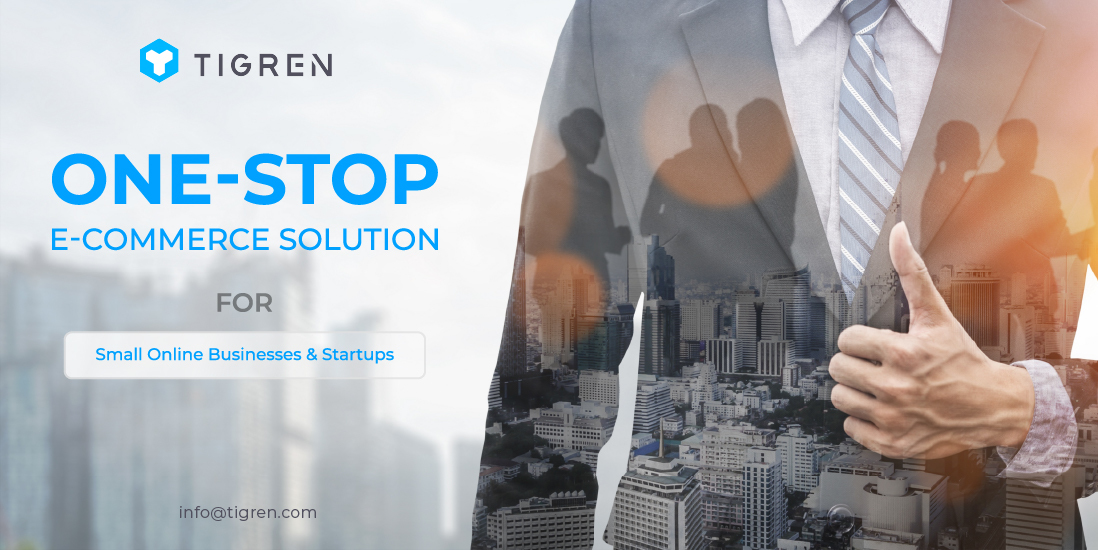 Read More:
The Definitive Guide On eCommerce Warehouse
eCommerce Ubiquity: What You Need To Know
20+ Inspiring Ecommerce Quotes That Will Help You Become Successful