eCommerce is one of the fastest-growing fields in the world, with companies like Amazon and Alibaba dominating the market. In this article, we take a look at ten of the biggest eCommerce exits in the 21st century, and how they helped to shape the industry as we know it today. From Amazon to Alibaba, these are some of the biggest names in eCommerce history, and their impact on the industry will be hard to ignore.
Why And When Should You Conduct eCommerce Exits?
eCommerce exits are the process of selling a business or its assets to another party. There are several reasons why you might want to conduct eCommerce exits and there are a variety of techniques that can be used to achieve it.
There are three primary reasons for conducting eCommerce exits: To raise money, to improve financial performance, or to reduce risk.
Depending on the circumstances, you may also choose to sell your business in whole or in part. You can also use an eCommerce exit as a stepping stone into another venture (such as starting your own business).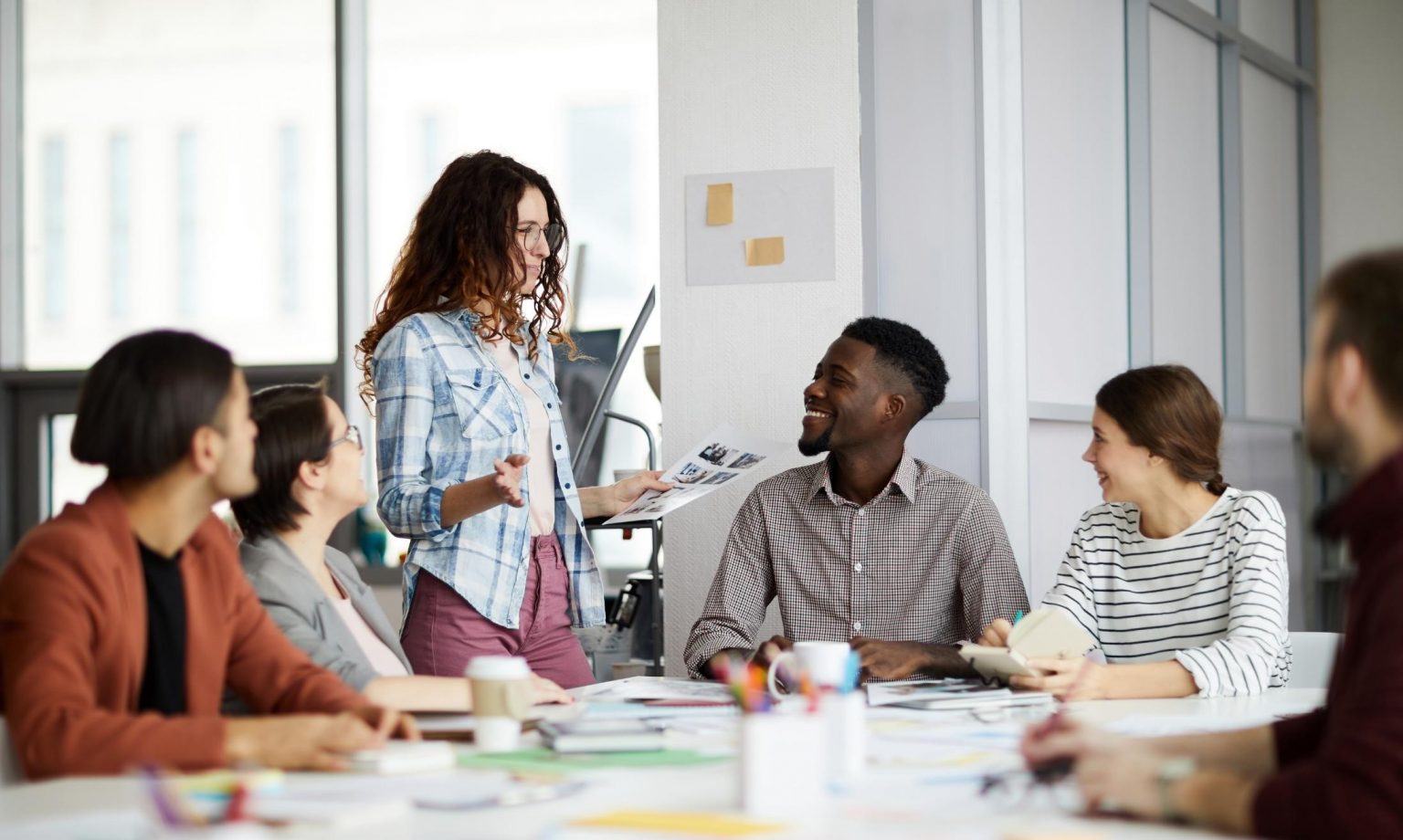 The best time for conducting eCommerce exits depends on many factors, including your situation and goals. However, most experts agree that exiting during market peaks is usually the best strategy because buyers are more likely to accept high bids and sellers receive higher prices than during market declines.
Soaking up valuable inventory before it's sold at a discount will also help increase sales velocity while reducing costs associated with inventory turnover rates (which tend not to decrease until after the sale has taken place). There are a number of effective techniques for conducting an eCommerce exit.
What Are The Most Common Types Of eCommerce Exits?
1. Forming a partnership or acquiring another business
One common way to sell your business is through a partnership or acquisition. Partnerships offer sellers the opportunity to remain involved in their businesses while raising capital and gaining access to complementary skills and resources, such as marketing expertise.
Acquisitions provide buyers with the opportunity to grow existing businesses by adding new products, services, or customers. Both kinds of transactions can be complex and require extensive due diligence before proceeding.
2. Selling your business to a third party
Another option for selling your company is through sales to third parties (also known as a private sale or direct sale). In a private sale, the seller and buyers are typically acquainted with each other, which can make the process smoother.
Direct sales involve selling your company to an individual buyer without going through a middleman. This option is often more affordable than selling through a partnership or acquisition and may be preferable for smaller businesses that don't want to endure the hassle of inquiries from potential partners or buyers.
3. Offering shares in your company to investors, employees, or customers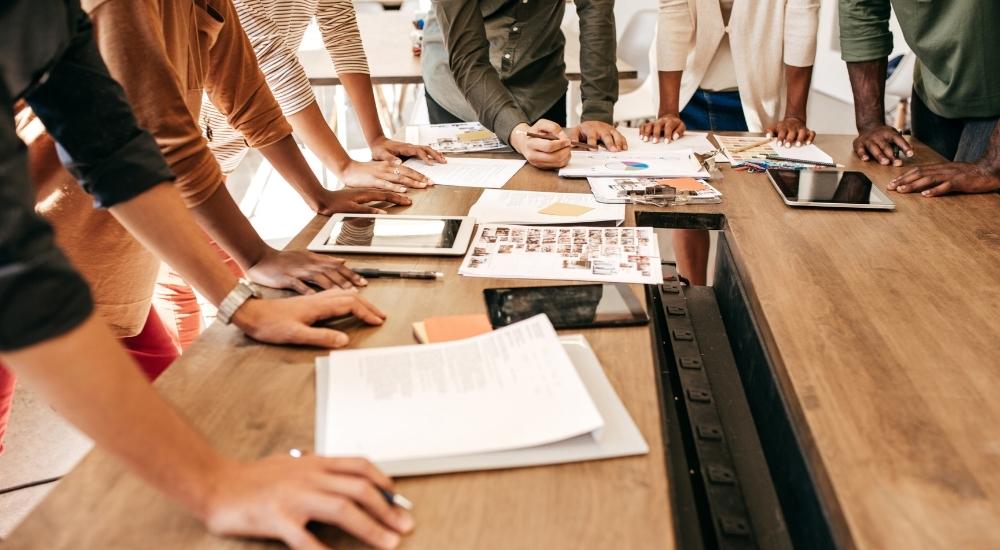 Selling shares in your business can also be an effective way to raise capital and proceed with eCommerce exits. Investors may be interested in purchasing shares of your company for a variety of reasons, including speculation or as a way to hold onto stock during times of market volatility.
Employee equity sales can provide employees with an immediate financial reward and the opportunity to become part owners of their businesses. Finally, selling shares to customers provides them with an ownership stake in your company and access to future growth opportunities.
4. Launching an initial public offering (IPO)
An IPO is another common way to sell your business. After registering with the SEC and seeking appropriate investor approvals, you will undergo a formal process in which you will provide detailed financial information about your company.
This process can be expensive and time-consuming, but an IPO may offer the most lucrative investment opportunity for your business. 
5. Offering your company for sale through a partnership or acquisition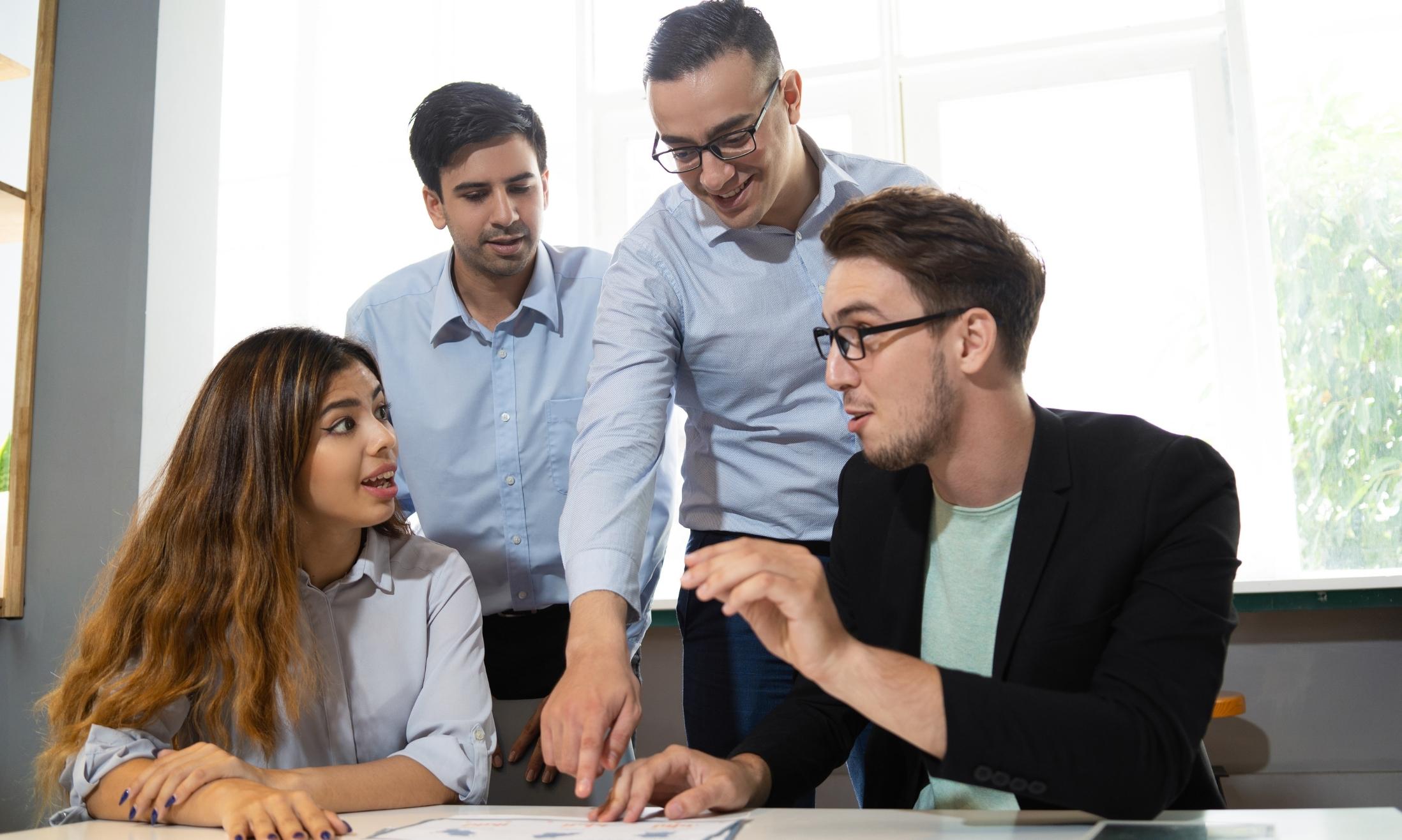 Partnerships and acquisitions are other common ways to sell your business. Through these transactions, other businesses purchase a portion of your company in exchange for money, equity, or services. This option can be more affordable than selling outright and may offer the potential to grow your business faster than if you were to go it alone.
However, partnerships and acquisitions can also be complex processes that require extensive negotiations and due diligence from both sides. Whatever route you decide to take, it is important to make sure that your business is in the best possible condition before selling. This will ensure that buyers are interested and able to invest in your company confidently.
Additionally, be prepared to answer any questions potential sellers may have about your company and its operations.
How To Evaluate Your Business For Successful eCommerce Exits
When it comes to making the decision to exit your business, there are a few key factors that you need to take into account. Here are four of the most important:
Financial performance
As a business owner, you want to know as much information as possible about your company's financial performance. This includes knowing how much money your company made, what its gross margin was, and whether or not this amount was enough to cover overhead and other costs associated with running the business.
To answer these questions, first, determine your company's total revenue (in dollars). Next, subtract any expenses related to running the business (overhead costs, marketing expenses, etc.) from this figure. Finally, divide this number by your company's total assets (outstanding debts plus equity) to find your company's net profit.
If the resulting number is positive- meaning that more money was brought in than spent on running the business- then congratulations! Your team did a great job managing finances and continuing to grow the business over time. If however,- like many small businesses -the result is negative,, it may be time for some tough decisions to be made regarding where cuts need to be made in order of priority.
Competitive landscape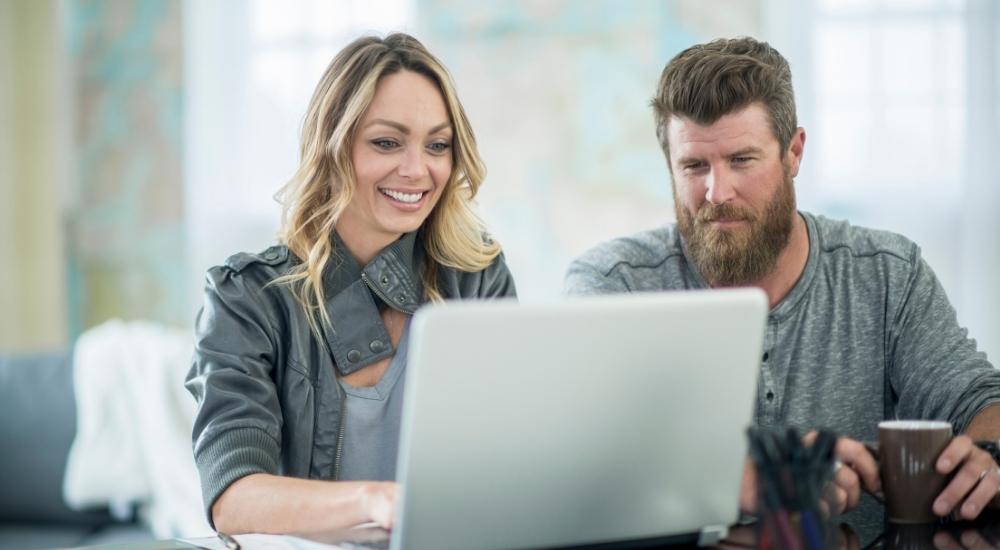 There is no question that the competitive landscape can be challenging. Technology advances rapidly, and new companies are entering the market every day. It's hard to keep up with all of the changes and stay ahead of your competitors.
However, there are a few things you can do to ensure your business remains successful in today's marketplace. First off, make sure you have a solid product or service that meets customer needs. Don't focus only on technology developments; focus on what customers want as well.
Make sure your company culture is supportive and encouraging so employees feel empowered to bring their best work forward. Plus, never stop learning! Stay current with industry trends so you can remain relevant for your target audience.
In terms of who is winning customers away from you – it really depends on individual cases but usually, it's newer companies that are better equipped technologically speaking and offer more attractive prices than established brands.
They may also have stronger branding strategies which make them more appealing to consumers. In some cases, older companies may find themselves struggling due to neglecting their core businesses while chasing after fads or trends instead.
Customer sentiment
It's important to constantly monitor customer sentiment in order to stay ahead of the competition. If you notice that customers are unhappy with their experience, it's important to take action. This may involve changing how your product or service is delivered, developing new marketing strategies, or improving upon existing ones.
If problems began cropping up recently, it may be worth investing in customer loyalty programs and social media monitoring tools. These systems can help identify negative feedback early on and respond accordingly. By doing so, you can avoid potential damage to your reputation and ensure that your customers continue coming back.
Exit strategy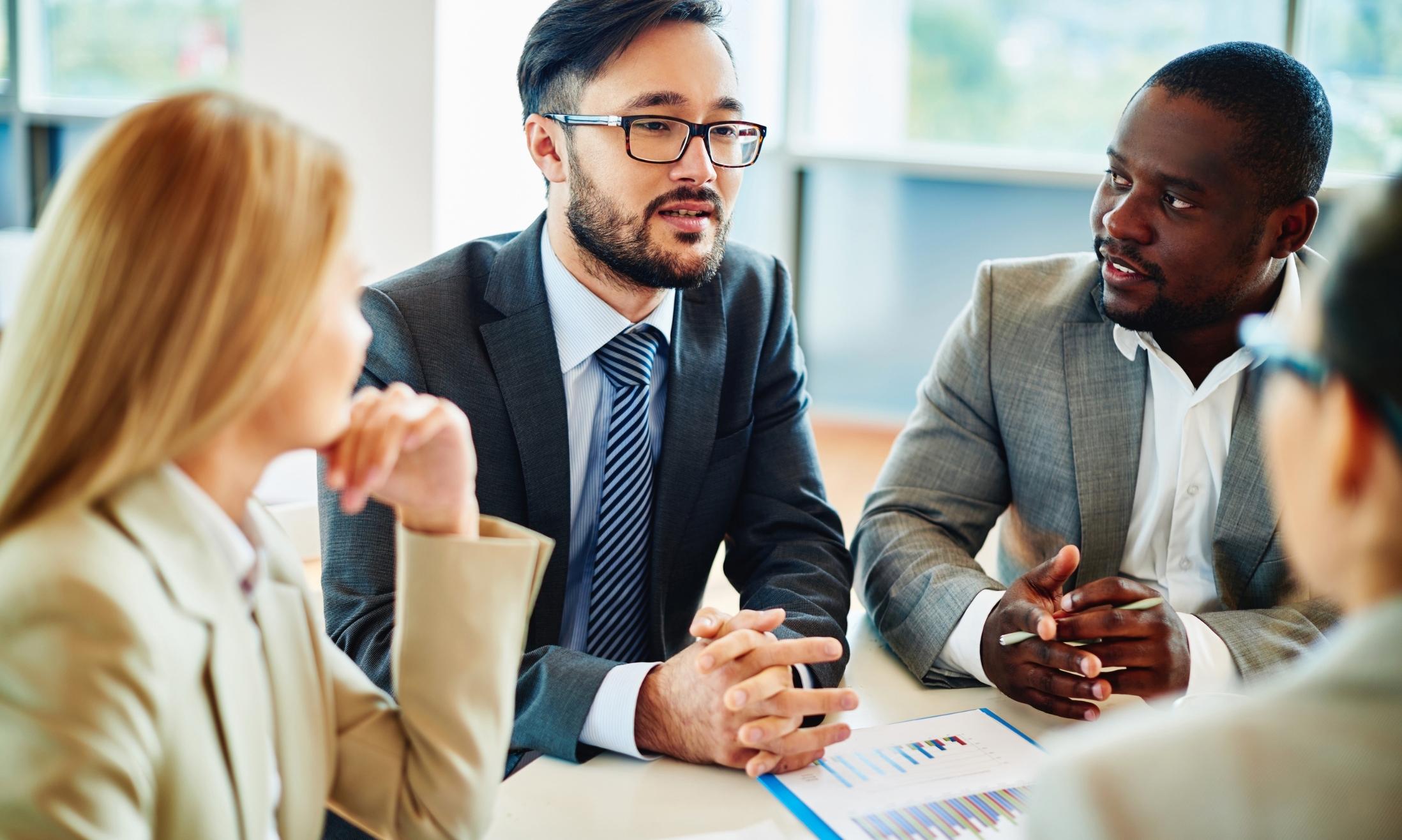 It's important to have a plan for exiting a business if it becomes necessary. Without a strategy, you could wind up losing everything you've worked so hard for. Ideally, your exit plan should take into account not only the financial aspects of the situation (e.g., selling assets and paying off debts) but also the emotional impact on both yourself and your team.
Ideally, your exit plan would include steps like communicating goals and objectives clearly to employees before leaving, setting up processes to ensure continuity in critical areas after you leave, and facilitating transfers or layoffs as needed. In order to create a fast and effective exit strategy, resources like legal counsel or management coaching may be helpful.
By taking these factors into account when evaluating your business for successful eCommerce exits, you can be sure that everything will go as planned.
Top 10 Biggest eCommerce Exits In The 21st Century
1. Chewy.com – $3.35 Billion (2017)
Chewy.com is the largest online retailer of pet supplies and accessories, and it was recently bought by PetSmart for $3.35 billion. The purchase marks the largest eCommerce acquisition in history, and it's been met with mixed reactions from consumers and analysts alike.
On one hand, many people are excited to see such a large company invest in an innovative startup like Chewy.com. On the other hand, some are concerned that PetSmart may not be able to successfully manage such a large platform with so many different products and locations.
While this was a huge gamble for PetSmart, they've had to transfer a third of Chewy's equity to PE company BC Partners to avoid a portion of bondholders who financed the original purchase. This move mirrors asset transfers by retailers in similar trouble, like J. Crew Group Inc. and Claire's Stores Inc.
While this was a huge windfall for Chewy which saw profits of $900 just five years later, it's unclear whether it'll ever work out for PetSmart.
2. Jet.com – $3.3 Billion (2016)
When Jet was originally sold to Walmart for $3.3 billion, the move caused a lot of speculation in the media.
Some people thought that Walmart was just trying to compete against Amazon, while others believed that the company wasn't really sure what it wanted to do with Jet.
However, after closer inspection, it seems clear that Walmart actually bought Jet because it believes in its potential as an eCommerce startup. The acquisition will give Walmart access to Marc Lore's expertise and experience, which could help the company grow even further within the online marketplace space.
3. Zappos.com – $1.13 Billion (2009)

Zappos.com was purchased by Amazon for $1.13 billion back in 2009. At the time, it was one of the largest acquisitions ever made in the eCommerce space and it set a new standard for how large companies could get into the online shopping market.
Nowadays, Zappos is still an integral part of Amazon's business model and helps to drive sales for other AWS services such as Kindle Direct Publishing and Amazon Web Services Marketplace.
4. Avito – $1.08 Billion (2015)
Avito is a Russian classified ads website that was acquired by Naspers for $1.08 billion in 2015. The South African conglomerate Naspers purchased Russia-based Avito when it was already the world's third-largest classifieds site and the third-largest internet company in all of Russia.
The move by Naspers was a success; Avito saw a 55 percent increase in page views within two months of being acquired, and its global traffic now exceeds 5 million monthly visits.
5. Lazada Group – $1 Billion (2015)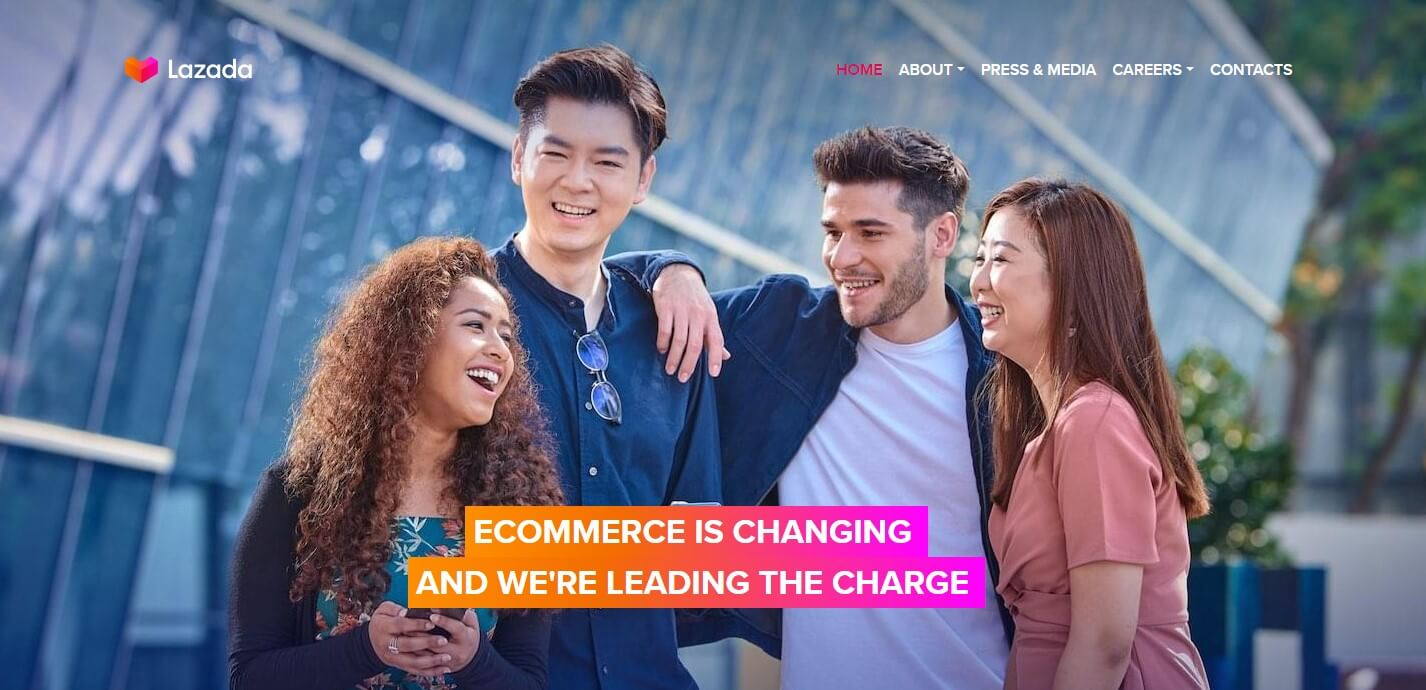 In 2015, Lazada was bought by Alibaba for $1 billion. This impressive acquisition signaled the beginning of a new era for the company.
Lazada would be part of one of the world's largest online and mobile commerce empires. With over 1 million active buyers and sellers in more than 190 countries, Alibaba boasts an enormous user base that will greatly benefit from Lazada's existing customer base as well as its innovative approach to eCommerce.
Lazada has always been committed to ethical practices, making it a great addition to Alibaba's already strong sustainable development policies. The two companies have shared goals of creating jobs and growing businesses responsibly while continuing to provide top-tier customer service and quality products.
6. Dollar Shave Club – $1 Billion (2016)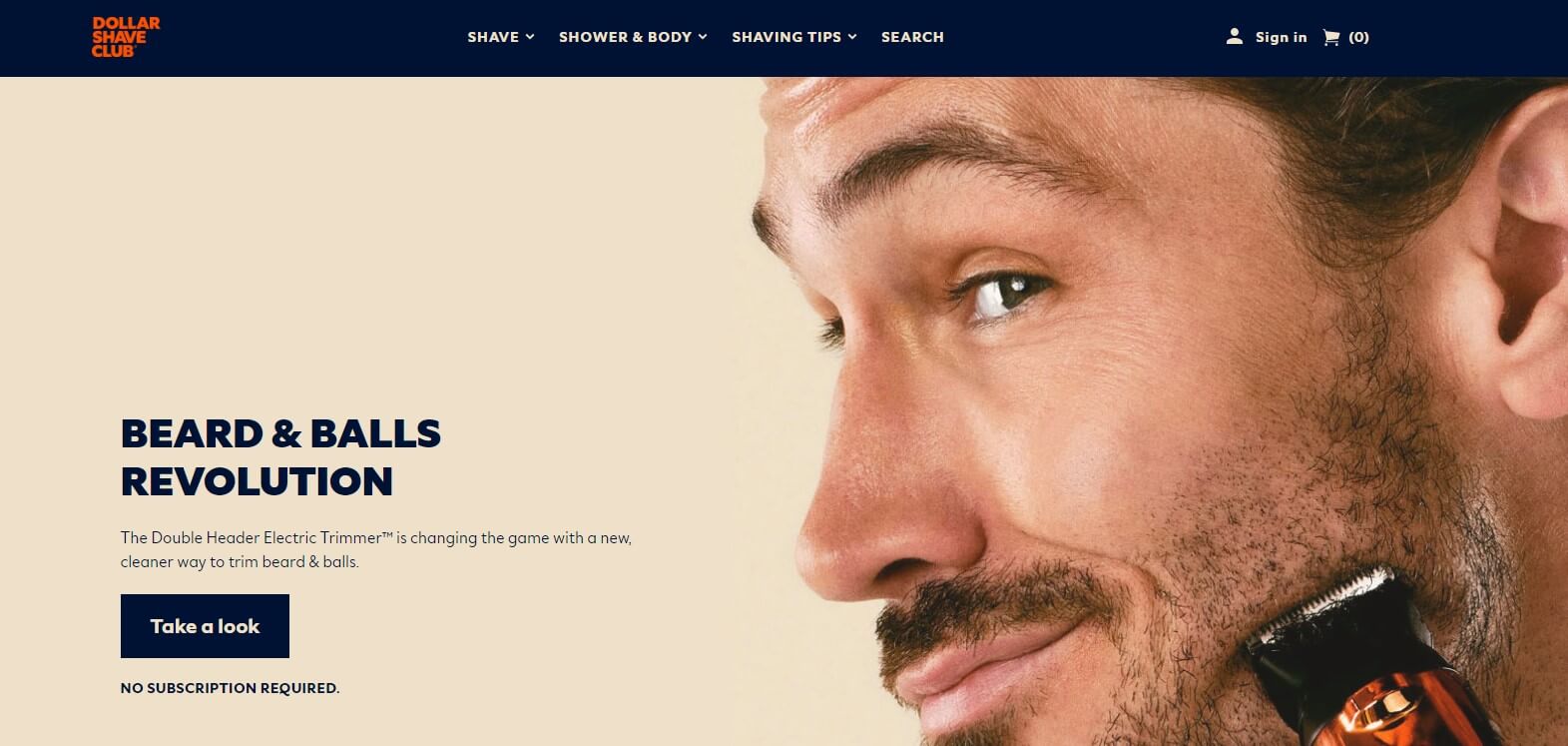 Dollar Shave Club was founded in 2012 by co-founders Mark Levine and Mike Dubin. The company's mission is to make affordable, monthly razors available to men everywhere, rather than the $20 or $30 men normally spend at convenience stores.
In 2015, Dollar Shave Club struck a deal with Unilever worth $1 billion. Under the terms of the agreement, Unilever will purchase all outstanding shares of Dollar Shave Club for an undisclosed price.
At first glance, it may seem like Dollar Shave Club failed during its time as part of Unilever – after all, their main product (razors) turned out to be a bust. However, this wasn't actually true – customers who purchased the products were refunded 100% when it was revealed that their blades didn't meet expectations.
This decision sets Dollar Shave Club apart from many other companies – not only did they have faith in their product and stick by it even when things got tough, but they also made sure that everyone who depended on them felt supported and taken care of no matter what happened.
7. Drunk Elephant – $845 million (2019)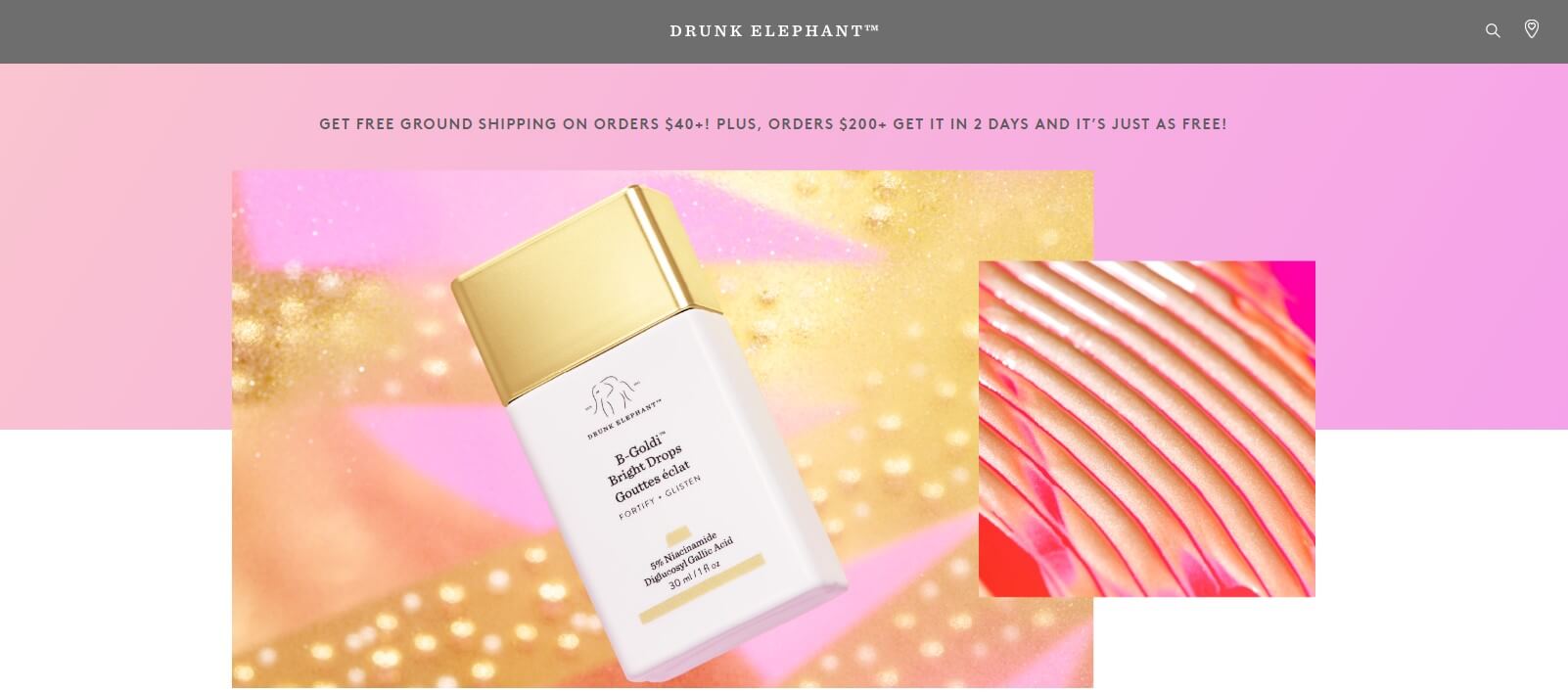 DTC clean beauty brands like Drunk Elephant are becoming increasingly popular. These brands focus on promoting natural and organic products, and they often have a unique selling proposition (USP). Drunk Elephant is known for its innovative skincare lines, which use ingredients such as honey and ginger to exfoliate the skin.
The acquisition was made by Shiseido because the company saw potential in Drunk Elephant's growing brand awareness and market share. Shiseido plans to continue to grow the Drunk Elephant brand globally while also ensuring that all of its products meet high standards of quality.
8. Bonobos – $310 million (2017)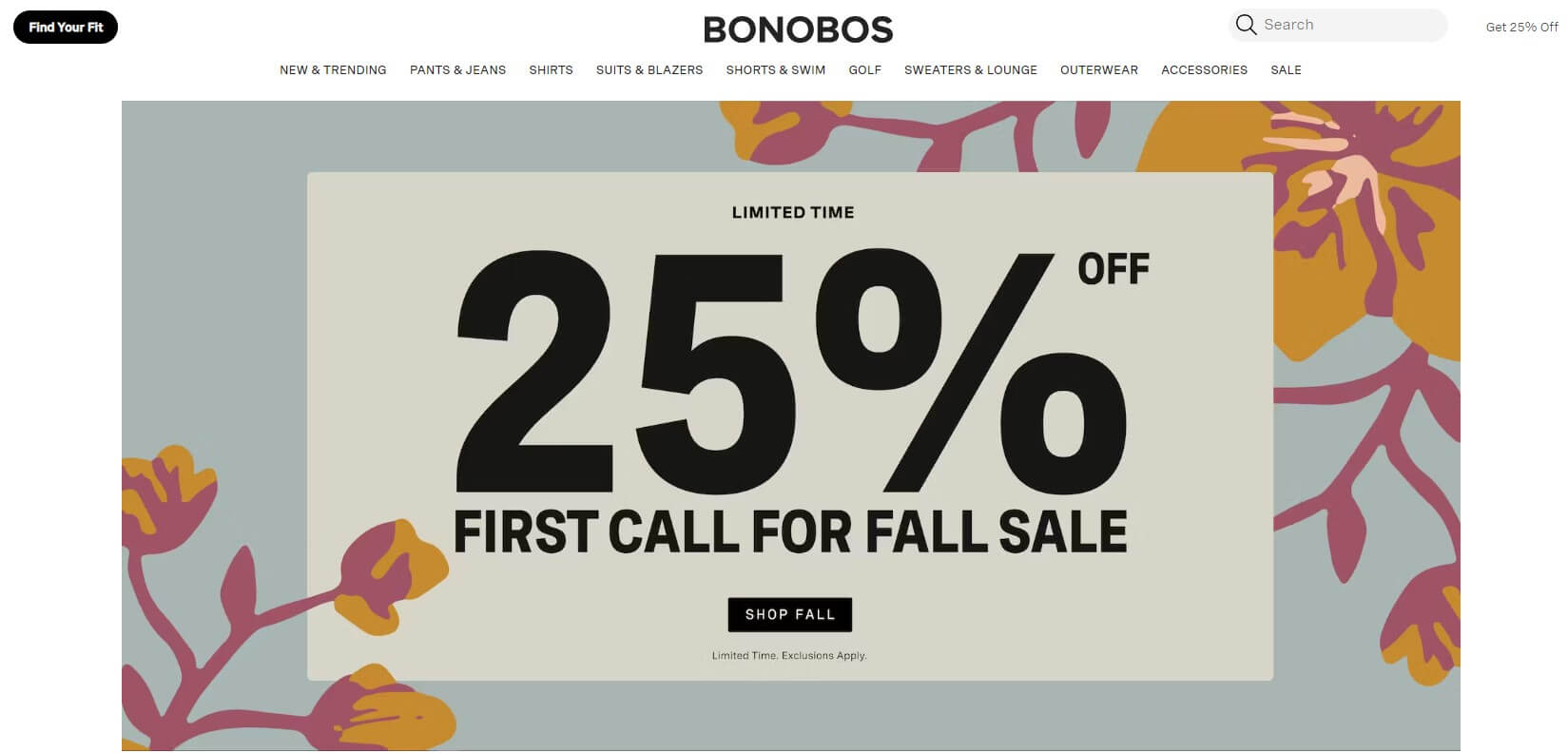 Bonobos is a DTC menswear brand that was acquired by Walmart in 2017 for $310 million. The company manufactures stylish, contemporary clothing for men and offers a variety of subscription plans to its customers.
As one of the leading fashion-conscious retailers, Walmart has high expectations for Bonobos. The company must continue to improve its customer service and expand its product line to meet the demands of an increasingly demanding market.
It will also need to ensure that the quality of its products remains consistent across all distribution channels if it wants to maintain customer loyalty and keep them coming back. 
9. Billie – $310 million (2021)
Billie is a DTC razor brand for women that was acquired by Edgewell in 2021 for $310 million. This acquisition marks Edgewell's sixth successful purchase this year and signals their continued investment in the female grooming market.
With over 2,000 products available across 45 countries, Billie boasts a strong global presence and provides women with high-quality shaving products at an affordable price point.
One of the reasons why Edgewell invested so heavily in Billie is its strong global presence. With over 2,000 products available across 45 countries, it has a strong foothold in many different markets around the world.
Plus, its prices are very reasonable – compared to other leading brands such as Schick or Gillette Fusion ProGlide razors. These factors make Billie one of the best options for both budget-conscious consumers and those who want high-quality shaving products without spending too much money.
10. Chubbies – $129.6 million (2021)

Solo is a leading DTC apparel company that was founded in 2001. They focus on designing stylish clothes for men, and their brands include Chubbies, Solo Sporting Goods, and Solo Clothing Line.
In 2021, they acquired Chubbies for $129.6 million. This acquisition marks the second time Solo has purchased a clothing brand; their first purchase was of Solo Sporting Goods in 2017 for $111 million.
Chubbie's mission is to provide fashionable yet affordable clothing that fits well and makes you feel confident both on and off the playing field. They believe in providing value above all else, which is why they strive to create quality products that are affordable without sacrificing style or quality.
Their goal is to continue growing the industry by offering stylish clothes at an affordable price point while upholding high standards of customer service
Wrap Up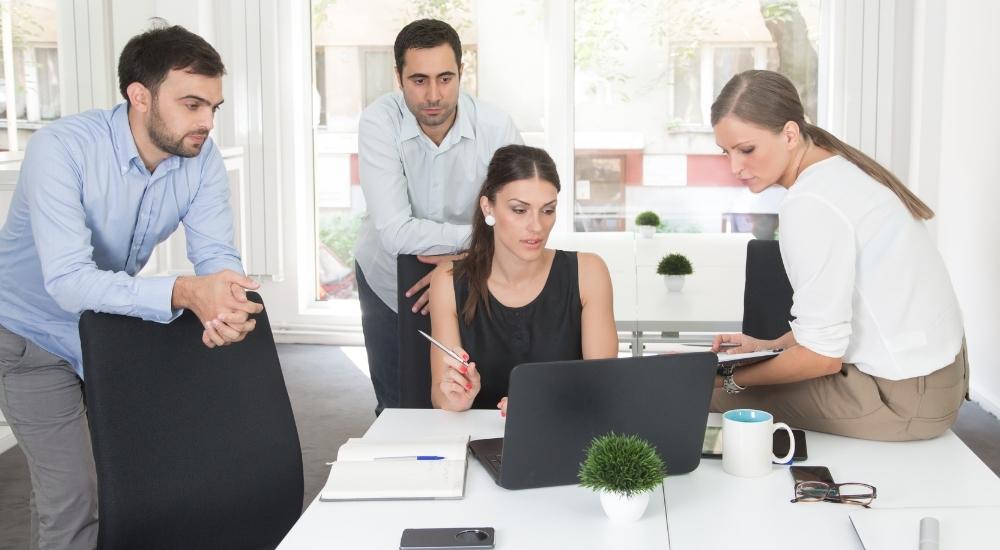 There you go! The Top 10 big eCommerce exits of the 21st century. However, now that we've covered the history and what makes these exits successful, you can figure out when it's time for your business to exit.
While some may have become household names in recent years, many of the others have been quiet lately. That doesn't mean they're dead yet! With a smart plan and good execution, there's no reason why an eCommerce exit cannot yield phenomenal results for its owner.
Because we know how much you love your eCommerce website, we want to help you improve it. That's why our blog has a wealth of valuable business information! From online marketing techniques for success at home or abroad (or wherever) to answers when things go wrong, we've got what you need right now.
Being able to provide reliable services and years of expertise that may be applied to address any challenge swiftly and satisfactorily without delay is also something we take pride in.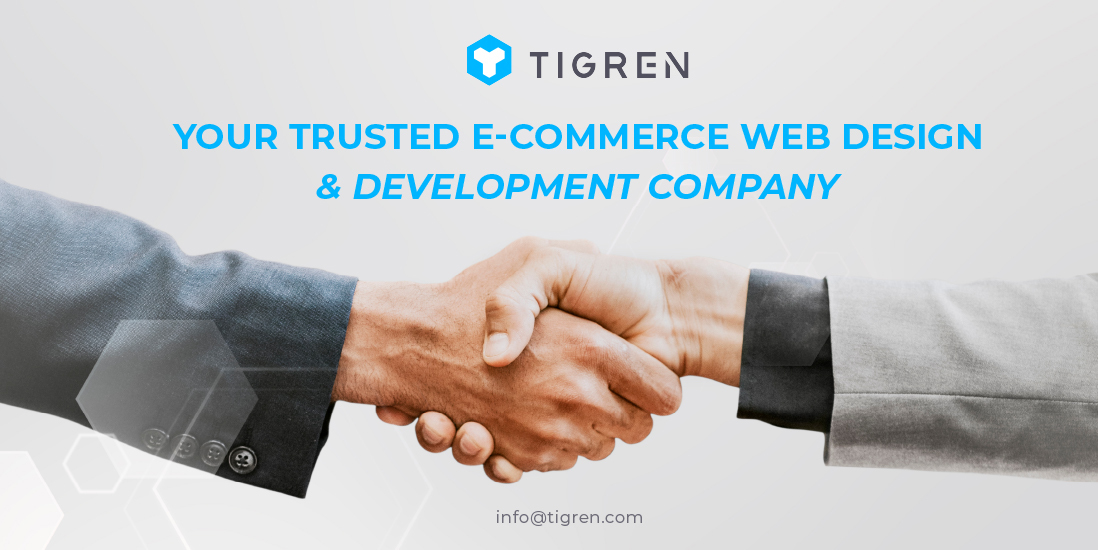 Related posts:
eCommerce Product Photography: The Definitive Guide In 2023
Positioning In Marketing: Why It Matters & How To Do It Right
Top 15 eCommerce Fulfillment Services In 2022 – Which One To Pick?