Along with the development of e-commerce, SEO has proven its essential role for online business. However, without a good eCommerce SEO checklist, most new online merchants only know about this tool as a method to increase traffic and sales naturally. To bring about the above benefits, you need to have a detailed plan, a specific process, and precise knowledge. For this reason, we have prepared this article with valuable information for you.
Why Is SEO Checklist For eCommerce Website Crucial?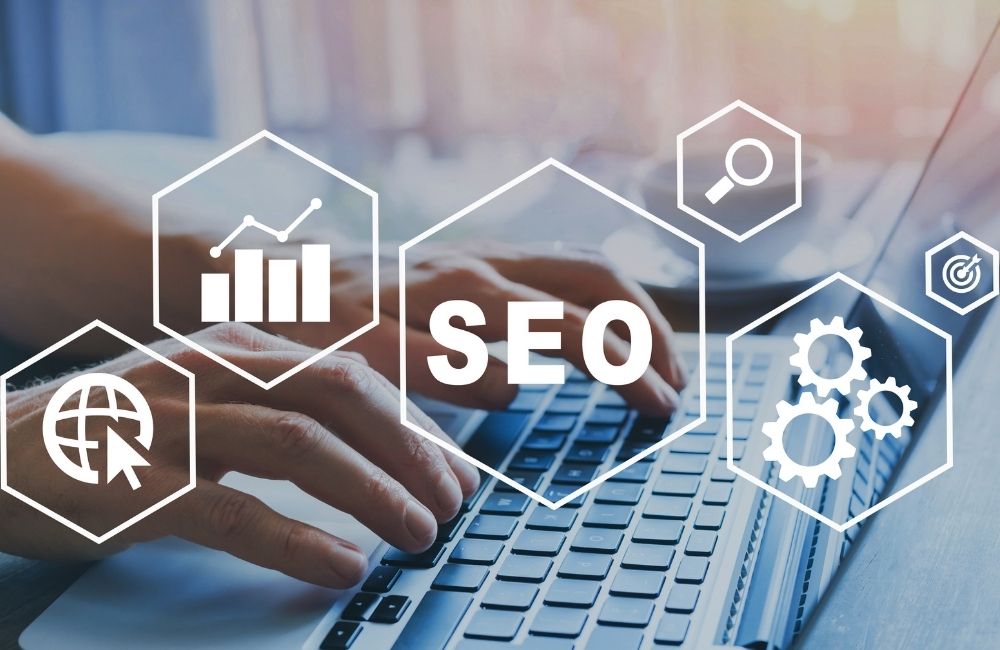 Sales triggering
First, having a website means you can reach millions of online users. You may find customers who need your product because they actively search for it on Google.
However, this is only possible if you are on the first search results page. 95% of people don't go past the first page. In other words, getting to the top position is the way to get actual results.
Don't believe in SEO potential? Let's do quick math!
Imagine you have an online boutique shop. You find a keyword about a shirt with 20,000 searches per month and successfully make your website the top 1 on Google.
From there, you get about 35% of traffic to the website and convert about 10% of this new access. With a successful article on the top of Google, you will have 700 new orders per month. If you're selling a product for $20, you'll make $14,000 in revenue.
If combined well with SEO keyword strategies, you can apply hundreds of keywords simultaneously. At this point, the dream of thousands of orders per day is not far away anymore.
Marketing cost saving
Having a proper Ecommerce SEO checklist is one of the most economical marketing strategies. Studies have shown that the cost for SEO to have a customer is 61% cheaper than advertising and telesales.
On the other hand, SEO can be completely free if DIY, but you must invest lots of effort. If you are busy with the business operation, you can outsource. This may increase the cost but is still cheaper than running paid ads.
Preparation Before Implementing eCommerce SEO Checklist
Before diving into the eCommerce website SEO checklist, there are some required materials.
Here we will introduce only the 3 most important materials:
Set objectives for implementing eCommerce SEO
You may set objectives such as the number of monthly visitors, rankings on Google, bounce rate, return rate, etc.
Select suitable SEO tools for analytics and tracking
Recommended tools are Ahrefs, Semrush, KWFinder, SEO quake and Answer The Public.
Integrate with Google tools (Ads, Analytics, Search Console)
Because you're aiming to rank with Google, it's best to use their tools. Plus, these are among the most robust marketing tools in the market.
These factors will help you quickly navigate and develop SEO in the future, so choose them wisely.
Effective Ecommerce SEO Implementation In 8 Steps
#1 Keyword research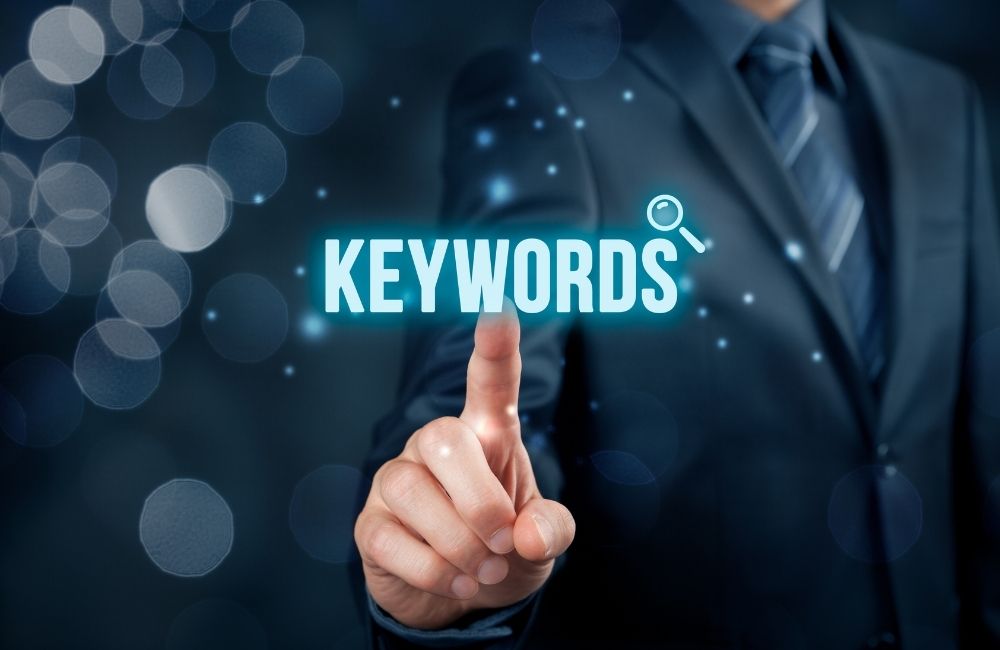 This is the most crucial step that determines your site ranking. Keywords are what search engines use to determine the relevance of the content on your website to customer needs. Therefore, choosing a suitable keyword is very important.
To find quality keywords, you should use several tools, such as Google tools, and paid tools like Ahrefs, Semrush, etc.
Aside from main keywords, search for LSI keywords. These are keywords related to the main keywords. An article with many sub-keywords will make your content more valuable.
Next, try to learn about the times when customers are interested in that keyword through Google Trends. This will help you understand which keywords to build first and later.
Make sure you do niche and competitor keyword research. You can do this by looking for competitors' websites with higher SEO rankings than you. Visit your competitors' stores, and look for their keywords on blogs, categories, and products.
In addition, to use keywords effectively, you can divide the keywords you just searched into two categories, commercial & non-commercial search intent. This division will help your content writing process later.
It would help if you also used long-tail keywords. Customers who use keywords with a length of 3 words or more often have a more apparent demand. These customers often already have a picture of what they want.
Finally, to track your performance, add selected keywords to rank tracking tools. SEO is not like social media advertising or SEM, there are no stats of the day for you to track. Therefore, this action is necessary for you to control your results.
#2 Site structure
A convenient and optimized web structure is essential to improving SEO results. On the other hand, it also comes in handy to enhance the user experience and expand the store as your business grows.
With a properly built website, you can distribute "link juice" appropriately. An ideal eStore would typically only connect the homepage to the product and category pages.
Pro tip: make sure your customers find a page with three link clicks or fewer from your homepage. Like this, your eCommerce website will be favored by Google and capable of providing an excellent experience for customers.
#3 On-page optimization
After completing keyword research and editing your site structure, it's time to improve the technical elements.
First, make your Home page, Category pages, Product pages, and CMS pages SEO-friendly. Edit your headings, meta titles/descriptions, content, and URLs by adding the keywords you've found. It's recommended to use SEO extensions to apply templates for meta titles & descriptions. They'll help you build optimal ones in a short amount of time.
In addition, select images and optimize code to minimize page load time. This is an essential criterion when Google ranks websites. In addition, apply fully-responsive & mobile-friendly design as more and more users access eStore on mobile phones. This would be a big plus for most brands.
Adding schema markup to the site is also crucial since it is a search engine-friendly language. If your website has the schema markup, search engines like Google, Bing, etc., will be able to display your web pages accurately and quickly, thereby rating your store higher.
#4 Content
Now we will guide you on precisely how to write SEO-friendly content.
You'll build content based on selected keywords & keyword groups. It will be best if the article content on your website contains about 1000-2000 words, in which keywords should be repeated about 4-5 times.
This content can be blogs, product category pages, or product pages. Try to write long enough, in-depth and unique content, Google will appreciate this.
Prepare content for home and category pages and then assign suitable keywords to them accordingly. Like this, Google can learn what these pages are about to rank them better.
Another task is to create a rich-content and a frequently-updated blog. This is where you can create content around main keywords and LSI ones.
#5 Internal link building
This term describes the link connection between different pages with the same domain name (content linking on the same website).
Internal linking shares the power of your website appropriately and effectively. Besides, if you build it planned, you can increase the conversion rate after attracting customers to read your blog pages. These are 3 effective ways applied by experts:
Add related products to each product page
Build related posts on every blog post
Add links to cornerstone content from the homepage or the top navigation
Pro Tip: To help customers know where they are heading, and Google understands your content, you need a good anchor text. There are currently three most common ways to use it – naked URL, brand name, and relevant long phrases.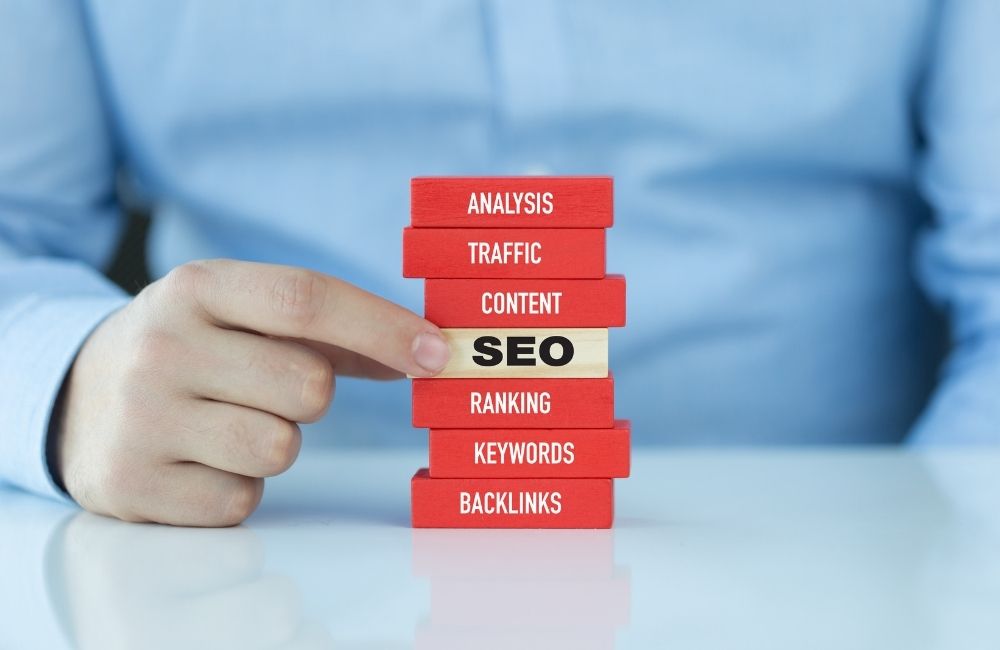 #6 Technical SEO
First, run a thorough SEO audit to find common mistakes:
Use a site crawling tool such as Beam Us Up (free) or Screaming Frog ($150 per year). They will help you find broken links, missing alt text, or thin content.
Sometimes an eCommerce website is accessible through numerous different URLs. This is a big minus. Make sure your site has only one domain name. If possible, choose the HTTPS version.
Check your homepage: Many merchants only optimize SEO content for blogs, product categories, and products but forget to do this for their homepage.
Make sure your content is unique: Search engines don't like duplicate content. So make sure everything is unique. You can test this with Copyscape.
Below are some common mistakes that will likely cause search engines to underestimate your website:
Duplicate content
Orphaned pages
Too many pages
Keyword cannibalization
Thin content
Broken links – 404
Missing alt text, headings, meta…
Make corrections and additions as soon as you find these errors; they will help improve SEO results significantly.
#7 Backlink building
First, you need to understand a little more about link juice. This is a term used to refer to a web's strength or value through external or internal links. Simply put, link juice is like a flow of power and is transmitted through the links. In other words, the more backlinks linked to your website, the more powerful your website is.
Currently, there are four direct strategies most commonly used by link juice experts: Link building, document sharing, guest posting, and social media marketing. In addition, you can also get high-quality free backlinks if you create excellent content and get it shared through other writers.
However, do a regular audit of your backlink profile to disavow bad links since untrustworthy links can affect the trust of both users and search engines in you.
#8 Others
In addition to the above factors in this SEO eCommerce checklist, look at other strategies that experts are interested in, such as Entity building, local SEO, and social signals.
Entity building refers to building valuable articles around an entity. This can be anything with four elements: single, unique, well-defined, and distinguishable. Thus, an entity is not just a physical object like an entity but also abstract things like colors, holidays, etc.
Local SEO is activities to make your business appear at the top of Google, Apple Maps, Bing, Yelp, etc., for searches related to your geographical location.
Finally, social signals are scales for social media activities, such as votes, likes, shares, etc. Search engines consider them as part of their ranking algorithm.
Ecommerce SEO Result Measurements
SEO is not like social media advertising or SEM. There are no daily stats for you to track. However, there are still ways for you to control your results.
There are two popular ways:
Pay for an SEO tool to track your SEO result. Ahrefs is one of the most popular tools today, and it will notify you when your rankings are improved. It can also help you compare your progress with your competitors.
Analysis with your Google Analytics account. You can find organic traffic and engagement metrics here, then note them in a Google sheet. Usually, these two stats will increase if your rank is improved.
Besides rankings, organic traffic, and organic engagement, you should also pay attention to other metrics such as page views, conversion rate, bounce rate, most visited page, etc.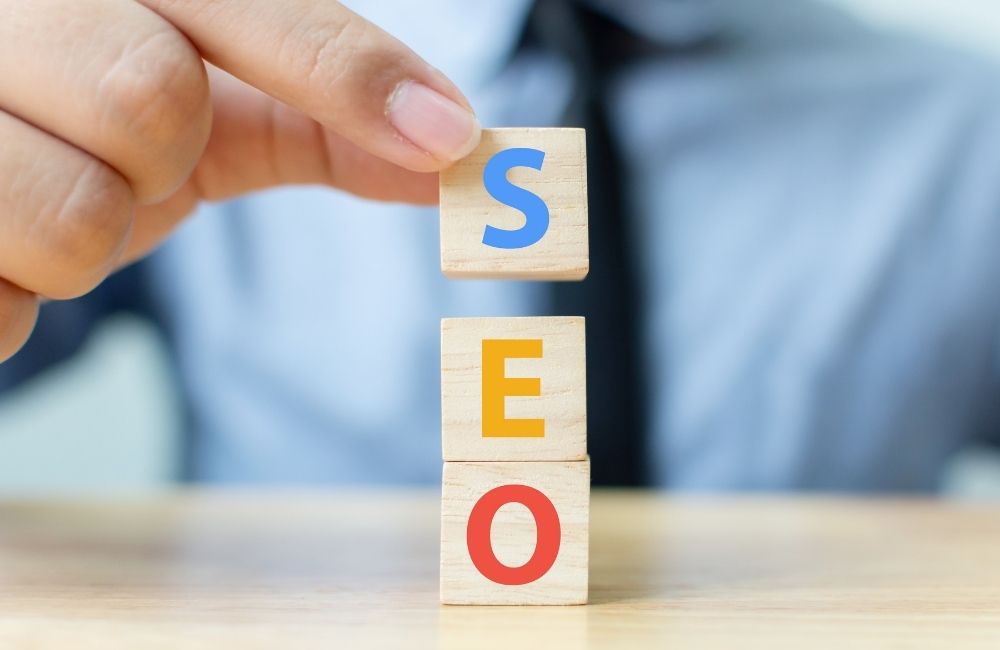 SEO Checklist For Ecommerce Sites FAQs
How long does eCommerce SEO take to show results?
The answer will depend on your SEO strategy. If you target keywords with low competition, the time will be shortened to about 4-6 months. This number can be up to 12 months for keywords with high competition.
How much does SEO for eCommerce cost?
Pricing for SEO varies widely, depending on your expectations of revenue and profit. Usually, a small business will spend about $500 to $15,000 per month on SEO for an in-house team. There are 2 common choices for outsourcing: a one-time project's cost will be from $1,000 to $30,000, and the consultant's fee will be between $100 and $300 per hour.
Which company is best for eCommerce SEO service?
Currently, there are Big Leap, Thrive, and Outer Box in the US and UK. In Asia, there are Tigren, TheeDigital, and Ezrankings. If you are a business with limited resources, choose an Asian agency like Tigren to get better deals.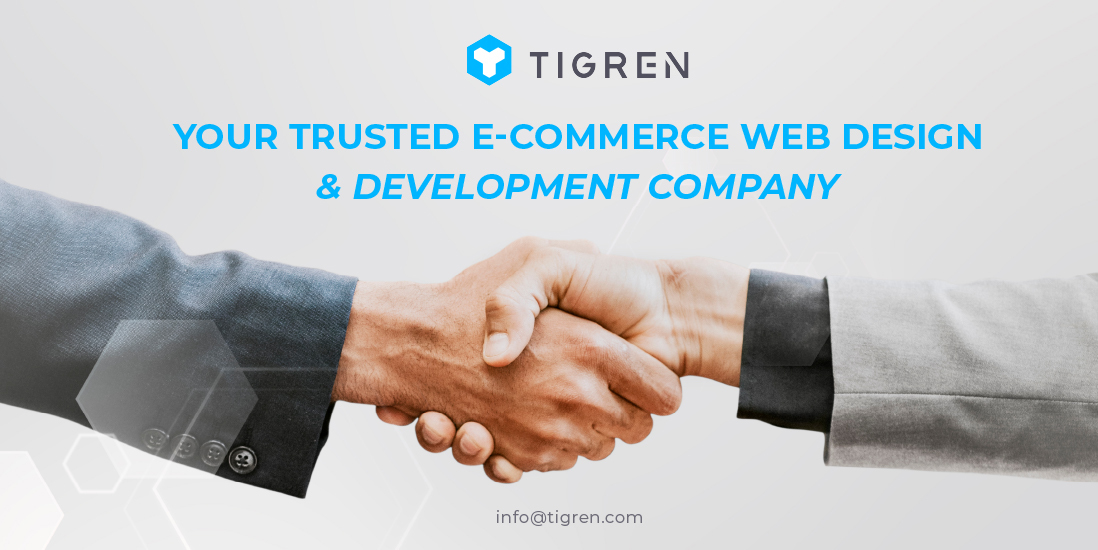 Bottom Line
Due to the development of search engines and eCommerce, SEO is also becoming more and more critical for online business channels. However, it also requires thinking, skills, and tactics to achieve high results. In fact, you are participating in fierce competition and facing many other SEO experts to achieve high rankings on search engines.
Above is all information about the eCommerce SEO checklist. We hope it is helpful to you. Thanks for reading!