Looking to start an online shop, or maybe you want to improve your current one? It's important to know what it might cost. But with so many parts to consider, it can be hard to keep track of everything.
This easy-to-follow blog post will help you understand all the costs that come with setting up and running an online store. Whether you've been in business for a while or you're just starting out, this guide will help you see what costs to expect and plan for.
We'll walk you through everything, from picking the right platform (like WooCommerce, Shopify, or Magento), to understanding how much you might pay for design and development, how to handle payment fees, extra features or plugins, and ongoing maintenance.
We'll give you real examples and advice on how to get the most out of your budget.
E-commerce Website Development Cost Breakdown
In this section, we will provide a detailed breakdown of the various costs associated with e-commerce website development. We'll delve into platform costs, design and development expenses, extension or plugin costs, payment processing fees, and ongoing maintenance costs.
Whether you're opting for an open-source solution like WooCommerce or a hosted platform such as Shopify or BigCommerce, we will guide you through the associated costs. We'll also discuss how the complexity of your website, the chosen payment gateways, and additional features can impact your total expenses.
Domain & Hosting
In order to provide you with a clear picture of the costs associated with domain and hosting for your e-commerce website, let's break it down into the key components: domain registration, self-hosted website costs, and SaaS-hosted website costs.
Domain Registration
Every e-commerce website needs a domain, which serves as its online address. Domain name costs are relatively minor in the grand scheme of eCommerce website expenses. Generally, a domain name registration will typically run you between $5 and $50 a year.
However, if your preferred domain name is taken, purchasing an existing domain from a private seller or auction could be more expensive, sometimes costing hundreds to thousands of dollars. In some cases, SaaS e-commerce platforms include a free domain name registration for the first year in their package offerings.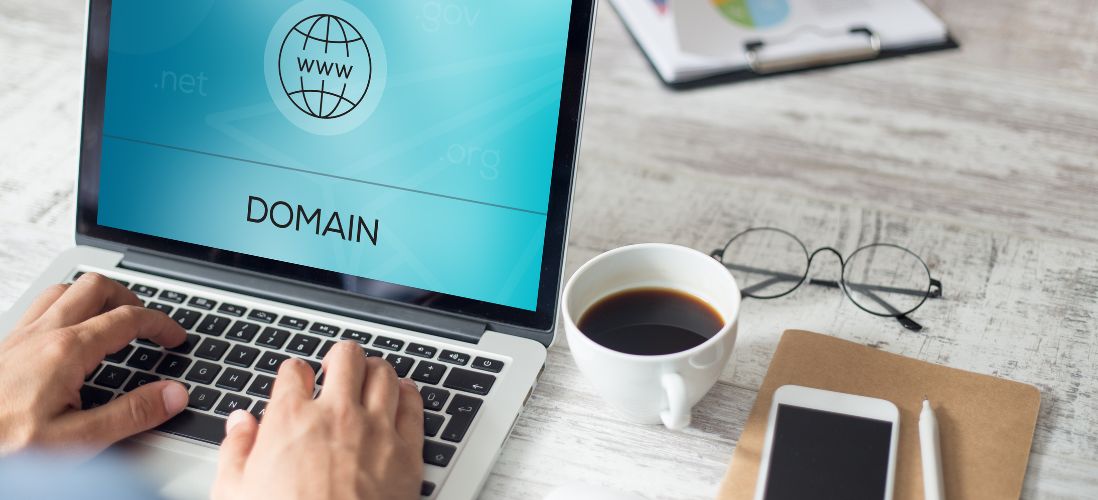 Self-Hosted E-commerce Website Cost
If you choose to go the route of self-hosting your e-commerce website, costs will vary greatly depending on your needs. With self-hosting, you have complete freedom to build your e-commerce site the way you want, with options to add unlimited products and select your preferred payment gateway. This freedom comes with the responsibility to manage the hosting of your website.
The costs of self-hosting can start as low as $1.99 per month, going up to as much as $2000 a month. The reason is that as your business grows, you might need to upgrade your hosting plan to handle increased traffic, potentially increasing your costs further.
SaaS-Hosted E-commerce Website Costs
The other option is to opt for an ecommerce platform that is SaaS-hosted. These platforms, such as Shopify, BigCommerce, and Wix, include hosting in your monthly subscription fee, eliminating the need for you to manage the hosting of your website. The cost of these platforms can range from as low as $25 per month up to around $399 per month, depending on the platform and the plan you choose.
While SaaS-hosted platforms can be more expensive on the surface, they come with a range of features, support, and security that can save you time and money in the long run. Additionally, these platforms typically offer domain name registration, an SSL certificate, and additional features like omnichannel selling, making them a one-stop solution for e-commerce businesses.
Estimate Cost
To sum up, your e-commerce website costs for domain and hosting can range anywhere from a couple of dollars to a few thousand per month, depending on your specific needs and the platform you choose. Whether you choose a self-hosted solution or a SaaS-hosted platform, it's important to consider your business's specific needs, including your expected traffic, required features, and your technical ability to manage a website. By doing this, you'll be able to choose the best solution for your e-commerce website and plan your budget accordingly.
Domain & Hosting cost estimates:
For small/medium businesses: start from around $7 per month
For enterprises: range from $400 to $2000+ per month
Website Design
Website design is a crucial aspect of your ecommerce venture that should never be underestimated. The design of your store not only needs to reflect your brand's identity, but it should also be user-friendly, engaging, and enticing enough to keep customers coming back. Let's delve into the factors that could affect the cost of designing your ecommerce website.
Template or Theme Design
Most Software-as-a-Service (SaaS) ecommerce platforms, like Shopify and BigCommerce, offer a lot of themes or templates. These pre-designed layouts make it easy for store owners to create a professional-looking website, even without any design experience. Some of these templates are included in the platform subscription, while others come at an additional cost.
Prices for premium themes usually start around $30 for WooCommerce, $59 for Shopify, and $160 for BigCommerce. These premium themes often come with added features, unique layouts, and sometimes priority support. However, while these templates provide a quick solution to setting up your online store, they may not perfectly fit your business's specific needs or stand out in a sea of ecommerce websites using similar themes.
Custom Website Design
For a unique, tailor-made design that aligns perfectly with your brand and meets your specific needs, you might consider investing in custom website development. This means hiring a web developer or a design agency to create a one-of-a-kind look for your online store.
A custom theme can incorporate exclusive features that help set your ecommerce site apart from the competition. The cost of a custom design varies greatly, depending on the complexity of the design, the features you require, and the developer or agency's expertise and rates.
For an average-sized ecommerce business, you might expect to pay anywhere from $1,500 to $6,000 for a custom design. Enterprise-level custom designs with unique features and companion plugins can range from $10,000 to $30,000. For instance, a custom Shopify design can cost between $5,000 and $30,000, while custom themes for BigCommerce usually range between $3,000 to $30,000.
Quality, Conversion, and Mobile Responsiveness
It's worth noting that a good design is more than just aesthetics. It also impacts your store's conversion rates. When investing in a theme or custom design, it's crucial to ensure that it is built with conversions in mind. Additionally, in today's mobile-first world, your ecommerce website needs to be mobile-responsive, providing an excellent user experience across all devices.
Finally, consider that ongoing website maintenance and potential redesigns as your business evolves will add to your ecommerce website's total cost over time. Regular updates are essential to keep your site secure, fix bugs, improve user experience, and keep up with changing customer preferences.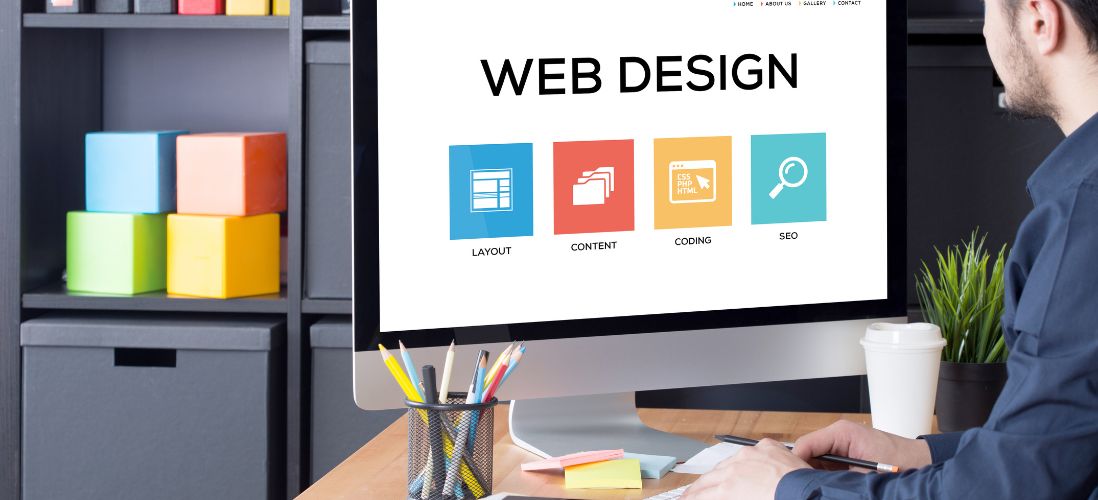 In conclusion, the cost of designing an ecommerce website can vary significantly based on whether you choose a template or invest in a custom design. Regardless of the route you take, remember that a well-designed website is an investment that can pay off in increased customer engagement and higher sales.
Web Design cost estimates:
For small/medium businesses: as low as $0 to $200
For enterprises: about $2000 or higher
Add-ons & Extensions
E-commerce website functionality extends far beyond its basic framework. To provide an optimal shopping experience and keep pace with industry innovations, you'll want to consider the addition of various features via add-ons and extensions. These may include shopping carts, checkout procedures, consumer identity protection, or customization tools.
However, this expansion in functionality invariably comes with an associated cost. Whether they're provided free of charge or require a monthly subscription, the ultimate impact on your total online store setup cost should be considered. Let's delve into this aspect of your e-commerce website cost breakdown.
Different Platform Capabilities
Almost every e-commerce platform offers some sort of extensions and add-ons, whether developed in-house or created by third-party developers. However, not every platform offers the same breadth and depth of extensions. Here are a few examples of popular e-commerce platforms and their extension offerings:
Shopify: The Shopify App Store houses thousands of apps, covering everything from email marketing and social media integration to SEO and consumer behavior analytics. While many Shopify apps are free, others require a monthly subscription. Custom apps developed specifically for your store can also be incorporated and may cost upward of $5,000, depending on your developer's experience and rates.
BigCommerce: This platform offers an impressive array of features right out of the box. For further customization, BigCommerce integrates with numerous third-party applications to add functionality. These range from CRM and marketing automation tools to shipping and accounting software.
WooCommerce: Running on the versatile WordPress platform, WooCommerce provides access to thousands of free plugins and numerous premium options. From enhancing your product listings and shopping cart to adding social media capabilities, there's a plugin for just about anything. The costs for premium add-ons typically range from $19 to $299.
Magento: Known for its robustness and flexibility, Magento boasts an extensive range of extensions to help tailor your online store to your unique needs. However, Magento often requires a higher degree of technical expertise to navigate, manage, and integrate these extensions effectively.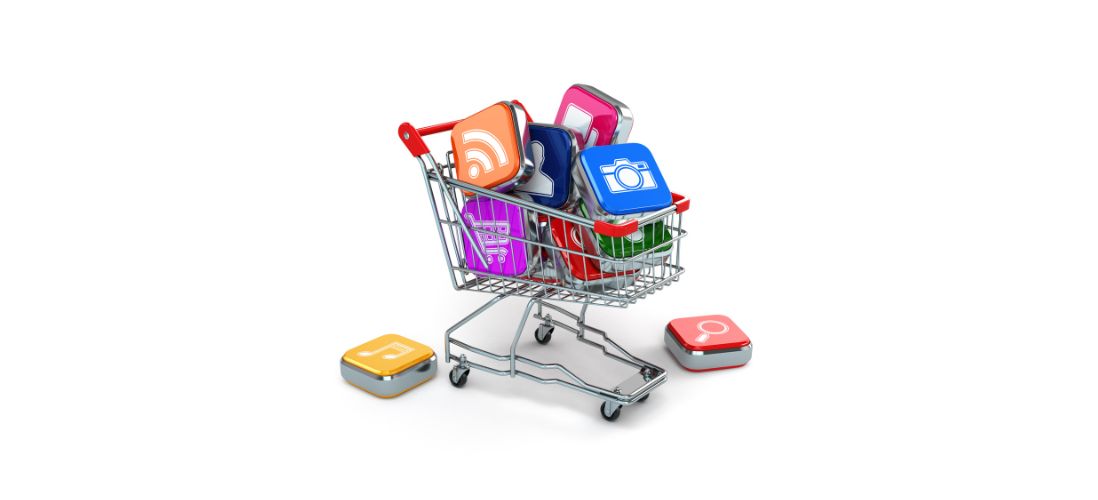 The Cost of Add-ons and Extensions
The cost of these features varies significantly, with prices ranging from free to a one-time purchase price or recurring monthly subscription. For instance, you may pay $10 to $400+ per month for each premium app, potentially amounting to a monthly bill between $500 and $5,000+. Remember, these costs must be factored into your e-commerce website budget.
If your business is already established with a more customized e-commerce platform, you might encounter challenges integrating new features. More complex setups often require technical expertise for custom development. These professional rates can range from $30 – $175 per hour, pushing the cost for adding essential plugins to about $2,500 – $10,000.
For larger businesses with more intricate ecosystems, developing custom apps from scratch may be the only viable solution. This involves building these extensions and integrating them via an Application Programming Interface (API). The cost for this custom plugin development can range from $500 – $10,000 per plugin.
Summary
An e-commerce platform might not be able to deliver every feature you need directly out of the box. The modular approach adopted by most e-commerce software allows for extending the core functionality with add-ons and apps. These extensions can range from free to paid, with costs either upfront or subscription-based. In the cost breakdown for your e-commerce website, remember to consider not only the cost of acquiring these add-ons but also the potential development costs for integration.
Add-ons & Extensions cost estimates:
For small/medium businesses: as low as $0 to $500
For enterprises: about $500 or higher
Payment Processing
Payment processing is a critical part of any ecommerce store as it allows customers to purchase your products. The cost associated with this process largely depends on the ecommerce platform you use and the payment gateways you choose to offer.
Let's delve into the cost breakdown associated with payment processing.
Payment Processor Costs
Payment processors like PayPal, Stripe, and Authorize.net manage transactions for your ecommerce store. Each comes with its own cost structure:
PayPal: 3.49% + fixed fee (depending on currency)
Stripe: 2.9% + $0.30 per transaction
Authorize.net: 2.9% + $0.30 per transaction + $25 monthly fee
These costs can significantly add up and impact your overall profitability.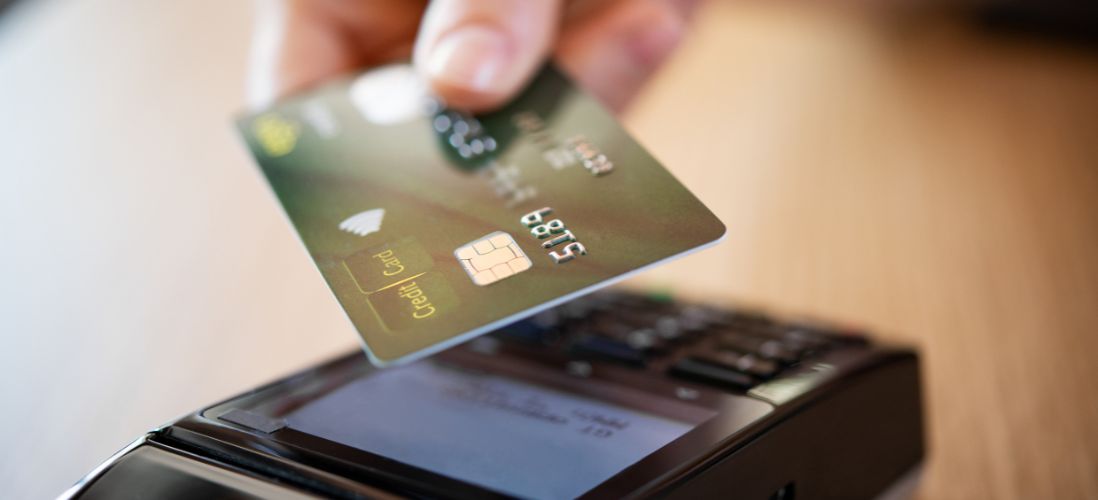 Ecommerce Platform Costs
The ecommerce platform you select also influences payment processing costs.
Shopify: Offers Shopify Payments, which accepts various payment gateways including Shop Pay, Apple Pay, and G Pay. You don't have to pay any transaction fees if you use Shopify Payments. If you use third-party payment gateways, Shopify charges an additional 0.5% – 2% per transaction, depending on the plan.
WooCommerce: An open-source software, it supports PayPal and Stripe, with numerous other payment services available as extensions. You pay only the processing fees to the selected payment gateway. The advantage is the flexibility to select from various payment platforms, even lesser-known regional ones.
BigCommerce: Allows selection from several third-party payment gateways, with no additional transaction fees. The charges depend on the selected payment service, currency, and country.
Hidden Costs
Apart from the apparent processing costs, there could be hidden costs including fees from your bank, overage fees, and region-specific costs. Remember, costs also vary based on the type of payments you offer, the currency, and the regions where you sell.
Selecting the Right Payment Processor
Choosing the right payment processor is a delicate balance between cost and customer convenience. It's crucial to identify processors available in your country of operation and compare their payment modes and costs. The chosen ones should offer the lowest costs on your customers' preferred remittance channels.
While payment processing is not an initial cost, it is an ongoing expense that must be factored into your financial planning. The costs are mainly influenced by your ecommerce platform, your selected payment processors, and the customer's preferred payment methods. A careful comparison of all these factors is vital to ensure optimal profitability for your ecommerce venture.
Payment Processing cost estimates:
For small/medium businesses & enterprises: about 3% per transaction + monthly fixed fee
Total Cost
E-commerce website development costs can widely vary depending on a range of factors such as the chosen platform, the complexity of the design, custom features, and payment processing systems. Here, we will summarize the potential costs associated with setting up and running an ecommerce site.
Platform Costs: These depend on whether you're opting for an open-source platform like WooCommerce, or a hosted solution like Shopify or BigCommerce. Shopify's basic plan starts at $29 per month, while BigCommerce offers a basic plan at $29.95 per month. WooCommerce, being an open-source platform, is free but will incur hosting costs which typically range from $3 to $30 per month.
Design and Development Costs: These can greatly vary based on your requirements. For a simple, template-based design, costs can be as low as $0 (free templates) to around $100. For custom design and development, costs can range from $500 to $10,000 or more depending on the complexity and the developer's rates.
Extension/Plugin Costs: Extensions or plugins can enhance the functionality of your ecommerce site. While some are free, premium options can range from $20 to $200 or more. For a WooCommerce site, you may need to consider costs for SEO, security, and backup plugins.
Payment Processing Costs: Costs associated with payment processing depend on the chosen ecommerce platform and the payment gateway. They typically charge a percentage of each transaction, ranging from 2.4% to 2.9%, plus a small fixed fee per transaction (around $0.30). Additional charges may apply if using third-party payment gateways on platforms like Shopify.
Maintenance Costs: Ongoing costs such as domain registration, hosting, security updates, platform updates, and general site maintenance can range from $100 to $1,000 annually.
Given these components, a basic ecommerce website using a platform like Shopify could start as low as $350 per year (without considering transaction fees). In contrast, a customized website with premium features on WooCommerce might cost $2,000 or more for the initial setup, plus ongoing hosting and maintenance costs.
Please note that these are just estimates and the actual costs can vary based on your specific requirements, selected platform, and the developer's rates. Remember, the goal should not merely be to minimize costs, but to create a robust, secure, and user-friendly ecommerce site that maximizes customer satisfaction and your return on investment.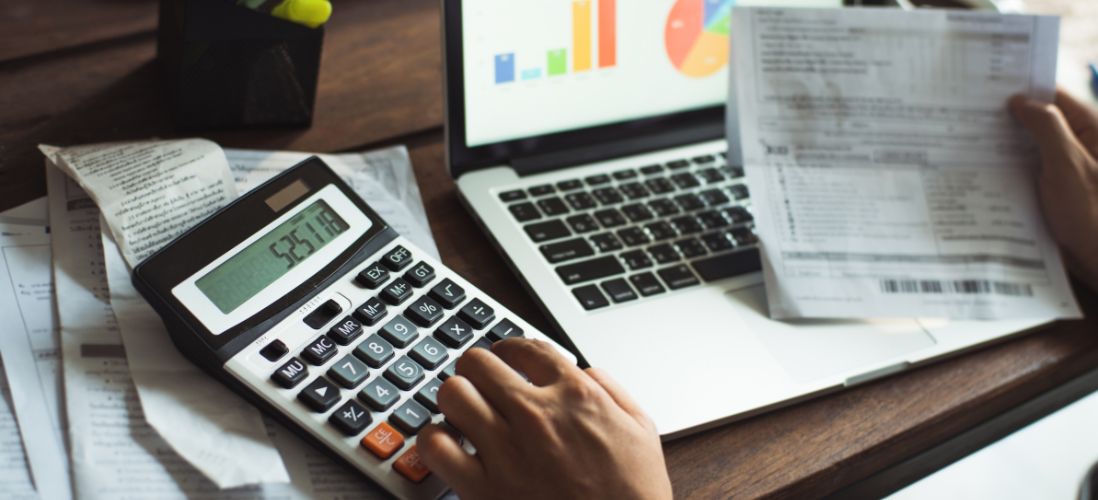 Things To Consider When Budgeting Your Ecommerce Website Cost
1. Determine your size of business
In terms of e-commerce, most firms may be divided into two categories: small and large. So, which of these classifications does your company fit into?
A tiny business is a more "mom-and-pop store" type, with privately-owned firms with fewer sales, accounts, and services. On the other hand, large businesses deal with many accounts and a much more comprehensive range of products and services.
So, what difference does it make if you're a small or large company? You'll be able to assess your e-commerce needs better and which platform would best satisfy them from there.
The cost and development factors will also vary depending on the size and complexity of the website. Determining the size of your company may help you create a better, more cost-effective financial strategy, which is essential for attaining the ideal website purpose for your company.
2. Select the method of developing your e-commerce website
The second step is to figure out the method of creating your e-commerce website that best suits your budget and the website's goal. When it comes to managing your e-commerce, though, you have some options.
To manage your e-commerce, you may utilize an Open source or SaaS e-commerce platforms like Magento, WooCommerce, or Shopify, among others. This technique requires clients to pay a portion of their sales in exchange for use and is less expensive upfront.
On the other hand, some firms can create a custom e-commerce site or plugin from the ground up. A personalized site provides the customer considerably more control over the buying experience, but it also necessitates more labour and problem-solving upfront.
However, it would help to consider your website's goals before deciding which e-commerce platform is appropriate for your online business and your budget.
3. Set budget limit
A successful e-commerce development project relies heavily on budget preparation. It's important not to get caught up in too expensive web development choices.
Setting a budget limit will assist firms to avoid wasting money on items that aren't necessary or relevant to their operations. Business owners would look at the budget limit and save to avoid risky situations to balance other costs. Website development is only the first and most crucial step in building an e-commerce firm; there are many more expenses that will be needed for the business to be successful.
The Best Cost-cutting Choice For E-commerce Website Development
Your website isn't a cost; it's an income stream that must be adaptable and well-designed. To compete online, you'll need to make a significant investment, so be sure you understand the e-commerce site development cost.
Building or enhancing your e-commerce website may rapidly become a challenging undertaking. Naturally, you'll need a dependable and competent companion to take on this task.
For a reasonable e-commerce website development cost, you can consider e-commerce web development providers in Vietnam.
Tigren has built and developed e-commerce websites for a range of Vietnamese enterprises and foreign brands and nations utilizing e-commerce development service packages. They offer a professional, trustworthy, and dedicated web development guarantee.
Read more: Multi-vendor eCommerce Website Development: A Beginner Guide