Nowadays, ecommerce websites are no longer unfamiliar to many individuals, particularly companies. With increasing consumer demand, not only does product quality need to be improved, but even the features of an e-commerce website must be noticed and upgraded. So, what functions does an ecommerce website need? Let's find out the top 20+ ecommerce website features that are useful and crucial.
1. Security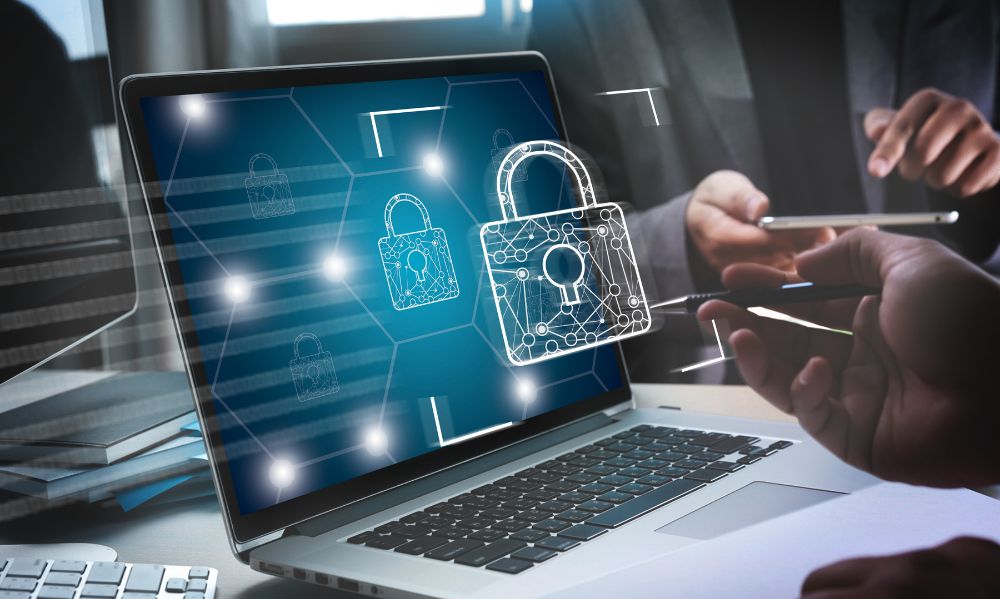 Regarding the features that make up eCommerce, security should be at the top of the list. As many users share their private information on these websites, the safety of customers' data is essential. Not only does it guarantee its integrity throughout each phase to secure its purchase, but it also means preventing customer fraud, hacking, phishing assaults, malware installation, and identity theft while keeping them aware of what's happening.
To improve your website's security, ensure it has an SSL certificate. For those who are unfamiliar, they ensure the privacy and confidentiality of clients' sensitive information, such as login passwords or payment data; this makes them excellent for protecting against cyberattacks that might result in identity theft. Furthermore, browsers display a not-secure notice on a non-secure page. Besides, sites lacking SSL certificates may not open due to security issues. Aside from SSL, you should make sure your site is HTTPS. It protects users from all types of assaults. What's more, Google prioritizes websites that use HTTPS.
2. Brand Design
If you want to make your brand distinctive and valuable so that people will want to keep in contact with your business, branding is another must-have feature for your eCommerce website. As customers are not physically connected to the business, they rely on representation to judge whether or not they can trust your brand.
Take Apple as a typical example, they developed their brand using basic yet efficient strategies. They pique people's interest enough to learn more about the firm while reminding them of what their brand stands for. As a result, capturing people's attention and making them feel connected to a brand is critical. This is why businesses should concentrate on branding strategy.
3. User Friendliness
One of the most important things clients want from an eCommerce website is a good user experience. Customers will quit a website if they cannot locate what they are looking for. As a result, it is essential to comprehend what customers expect from your website, what problems they are experiencing, and how you may effectively address them.
Conducting usability testing and organizing your website properly is a good way to get to know your audience well. A user-friendly design will boost customer engagement and retention with your brand.
4. Mobile Friendly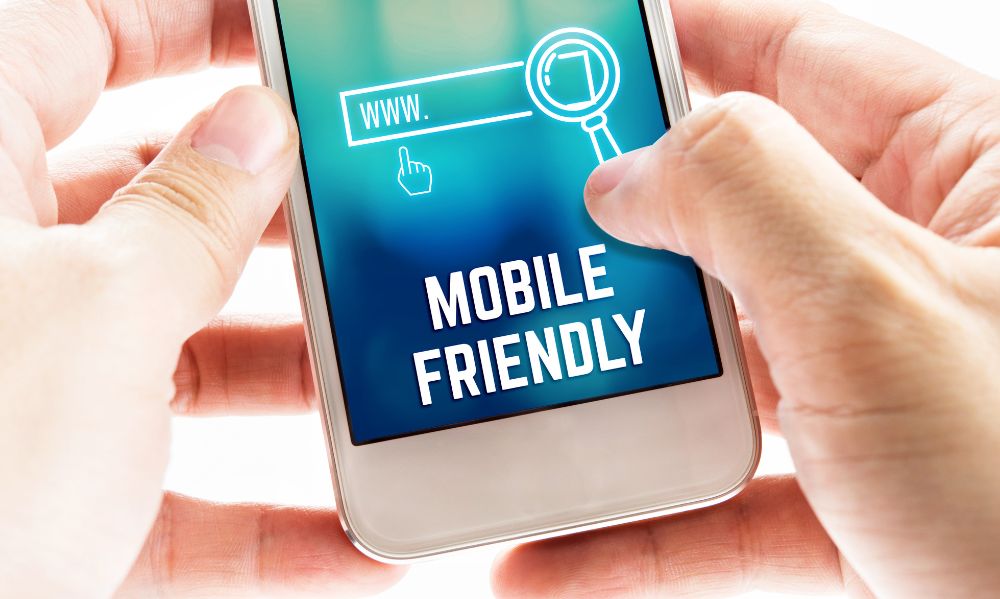 Another function that is indispensable in the eCommerce website features list is mobile-friendly. Mobile devices account for more than half of all online traffic, and there is no indication that this trend will alter.
Therefore, keeping current with consumer preferences, Google criteria, and converting a website to mobile devices will significantly increase traffic and income for your shop. You will lose clients if your website does not appear well on a phone or tablet. However, creating your website mobile-friendly is simpler than you would think. It's a must-have for every e-commerce business looking to maximize conversions and income.
5. User-generated Reviews
One of the features of eCommerce website development is Reviews. Many users refer to real-life evaluations before making any purchase. Specifically, more than 70% of clients believe in customer feedback and recommendations from friends and family. This indicates that reviews will give customers confidence in their purchases.
Your eCommerce site should include customer reviews so visitors can read them before purchasing. Integrating this function increases customer trust in your business and shows that you are willing to offer reviews.
6. Wishlists
Providing a smooth, enjoyable shopping experience will encourage your customers to spend more time in your business and return later. Allowing your customers to build wishlists on your website is an excellent method to help your site become one of the top sites where purchasers like spending time.
A wishlist differs from a cart in that it contains products the user may not be ready to purchase. It includes all the things customers would like to acquire shortly. Customers may store stuff for later purchases using this function. A desire list is one eCommerce feature that allows businesses to gain essential customer insights about their customers and items. They can make wise decisions based on this information.
7. Discount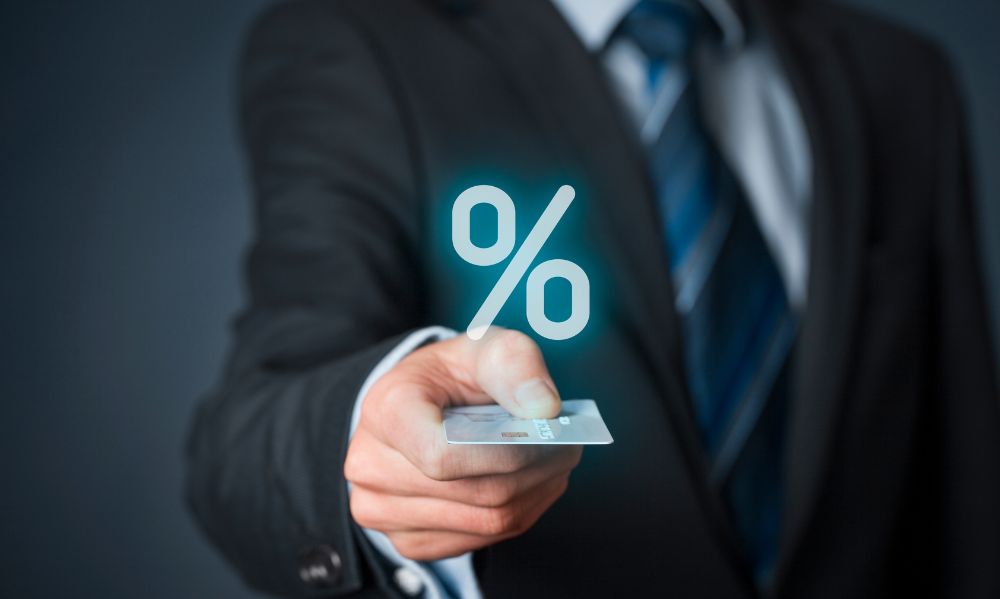 Discounts are a terrific method to capture people's attention and make them feel like buying immediately. Most consumers might be motivated by the fear of losing out on an opportunity. People have no choice but to order right away since restricted times force them to lose out on the chance to save money and acquire something exceptional.
The ideal strategy to ensure visitors notice your offer in the shop is to create top header banners that are visible on each page and add specific tags such as "Sales & Discounts" that are suitable for the product or category pages. Besides, you may also send them emails informing them of specials and discounts, so they are constantly up to date.
8. Find-in-store
Businesses with an existing physical store might benefit from additional capabilities. They can include a find-in-store option allowing consumers to walk to the store and see the merchandise themselves.
Also, it is advantageous for those who cannot wait to buy particular things since they may go to the store and get the product. It also lets individuals know if their local store has the desired goods in stock before traveling there in person.
9. Related Items
In the process of constructing an e-commerce website, you can add a "related items" function. This is a great approach to encourage people to pick from other nice items and enhance your company's sales.
Furthermore, this is an effective marketing technique. This not only increases your marketability but also assures consumer happiness and increases sales of other items. Customers respond positively to features like this, which reveals a lot about how you can improve your web experience.
10. Frequently Asked Questions
One downside of internet purchasing is the lack of appropriate sales assistance. People frequently inquire about items and brands in general. However, because it is an eCommerce site, they cannot communicate directly with the merchant, which may prompt them to decline the purchase.
Nevertheless, you may adjust this by including a FAQ section on each product page. You may also limit the text in the product description and replace it with more extensive information about the product and brand in the FAQ section. This gives consumers greater flexibility and improves their reading experience by allowing them to skip right to their questions.
11. Social Proof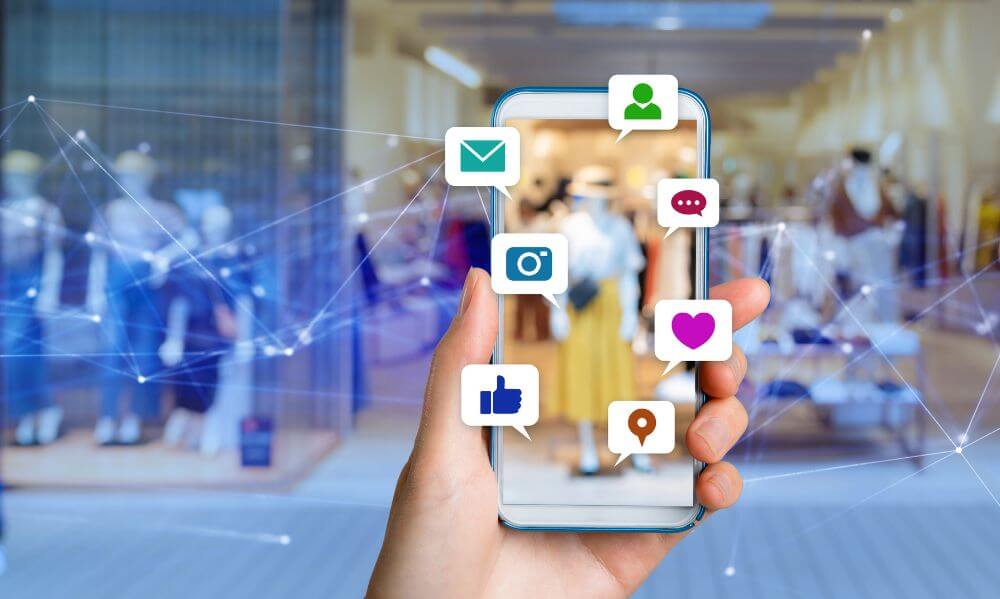 Even if your product has the perfect photographs, descriptions, and value for money, it may still generate no sales without building trust with your customers. Fortunately, social media allows you to interact with many customers worldwide, resulting in trust and support for your business. Instagram, Facebook, Snapchat, and other popular social media sites may assist you in bonding with clients and increasing organic sales. Allowing your clients to link their social profiles to the site would encourage them to share items more easily on social media, resulting in increased sales.
Furthermore, this is a better strategy to increase brand engagement rather than constantly prodding your clients to buy from you. People who believe in your brand will want to tell others about you and your products, which can help you develop popularity on platforms where you may create additional leads.
12. Advanced Payment Options
Offering various payment methods on your website gives your clients more alternatives.
By allowing individuals to link their numerous accounts, such as bank accounts, e-wallets, Pay later wallets, credit cards, debit cards, and so on, their shopping experience will be optimized even more and eliminate the steps needed in the checkout process. Also, explain why to your users if you do not provide a specific payment method. Be honest and transparent with your consumers from the outset!
13. Shipping Information
If your clients are adequately informed about the shipping costs, they can make a more accurate decision rather than leaving the site disappointed. You may include a delivery cost calculator depending on the zip code.
Many logistic solution providers have their own APIs and plugins that you may use to boost transparency in your clients' cost computation. Moreover, informing your consumers of an estimated delivery date is a more convenient technique to ensure client happiness.
14. Contact Page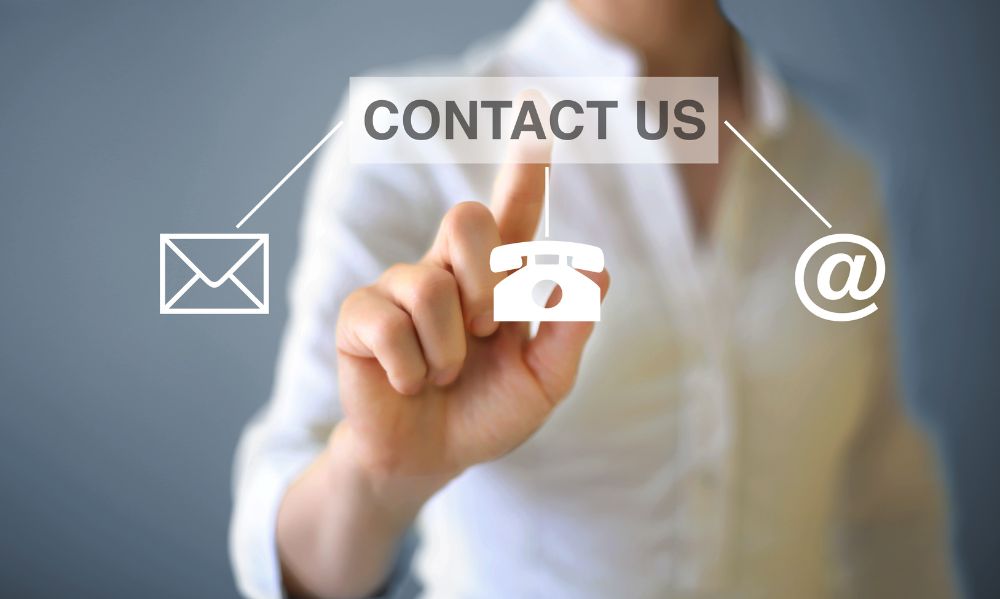 To foster trust between your customers and your brand, present them with straightforward ways to contact you in the event of a problem. In particular, eCommerce sites that respond quickly to client inquiries typically have more revenue and lead generation.
You may include email, live chat, phone support, a map, and social media connections to guarantee that your clients can instantly contact you and ask for assistance.
15. Return Policy
Like private policy, create an appropriate return policy and upload it to your eCommerce website.
People should be aware of the restrictions on returning things. Add replacement clauses for products where returns are not expected. A correctly crafted return policy will help your customers to trust your business.
16. Comprehensive Product Information
Shopping on e-commerce platforms has become the standard. However, many customers still hesitate to purchase things from a tiny merchant. As a result, it is critical to have a full product description, including color, size, brand name, material, contents, etc.
There should also be high-quality product images and videos. Also, a thorough product description assists search engines in understanding the material and ranking high in search results.
17. Search Bar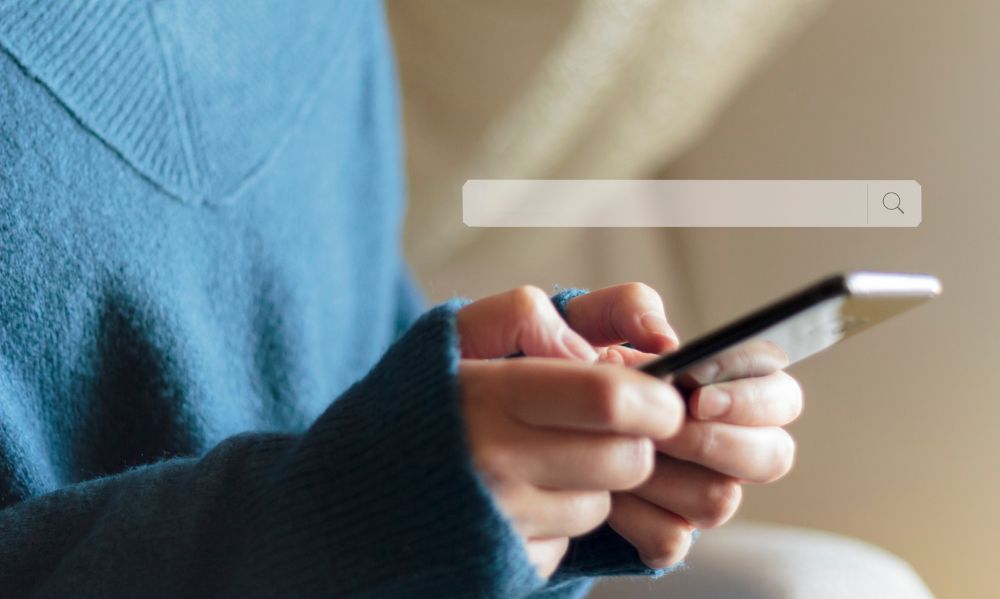 A quick and effective search bar is a must-have feature for an eCommerce website. Most people have hectic lives and do not have time to spend hours searching for a product online.
As a result, you should have a search bar that suggests the finest recommendations for them. Integrate and constantly enhance a search bar that provides the greatest results to users.
18. Fast-loading
Page speed also significantly impacts how much money visitors spend on your business. For example, if customers have to wait too long or see slow-loading pages, you will almost certainly lose potential clients and purchases.
Therefore, it is critical to devote time and effort to knowing how your website operates. Parameters often used for assessing e-commerce speed include bounce rates, conversion rates, and customer loyalty information, which can give insight into where changes are needed in this field.
19. Reporting Tool
The reporting feature is one of the functions of eCommerce website development. With this feature, businesses easily have an overview of the number of orders, new vs returning customers, best-selling products and most used discount codes, etc.
Apart from the overview metrics, the reporting feature will also report specific sales by date range and quantity.
20. Scarcity Tactics
Scarcity is defined as the state of being in low supply or shortage. Using this principle as a marketing approach will generate a sense of urgency, often known as FOMO. They will lose their only chance if they do not purchase the product immediately!
Scarcity strategies are among the most successful ways of providing customers with the required incentive. To generate a sense of urgency, make them feel your offer is a one-time chance!
21. Live Chat
Almost every eCommerce website today employs a client communications mechanism called live chat. In general, effectively integrated live chats improve your customer service and reputation. In other words, clients should believe you have solutions to all of their questions.
Moreover, they should be convinced that you're constantly available to assist them when needed. Furthermore, you will be able to comprehend your clients much deeper or even be able to forecast and be prepared for unasked questions that will surface sooner or later.
Wrapping Up
A well-structured and user-friendly website is attainable with time investment, studying eCommerce website examples, and staying on top of current website design trends. As an eCommerce business owner, you may encounter several roadblocks that prevent customers from pressing the buy button. Nevertheless, the proper eCommerce website features will assist you in removing such obstacles and creating a convenient shopping experience for your visitors.