WordPress is the most popular and widely used website builder in the world, and for good reason. It's simple to use, fast to set up, and provides a wealth of features that can be tailored to your specific needs. In this article, we'll walk you through the process of how to build a website on WordPress in 2023. By the end, you'll have a website up and running that looks and functions just like the websites you see on the internet today. Ready to get started? Let's go!
What Is WordPress?
WordPress is a popular open-source content management system (CMS) that enables you to create a website or blog from scratch or to improve an existing website.
This builder is free and easy to use, and it has a vast community of users who can help you with any questions you have. It also has an active development team that makes frequent updates to the software, ensuring that it remains up-to-date and secure.
All sizes of businesses can be beneficial from using this platform, as well as individual bloggers and web designers. It's also one of the most popular CMSs on the internet, being used by over 20 million websites worldwide.
WordPress is very popular because it's easy to use and flexible, making it perfect for any type of website.
Unlimited storage space for your blog posts and images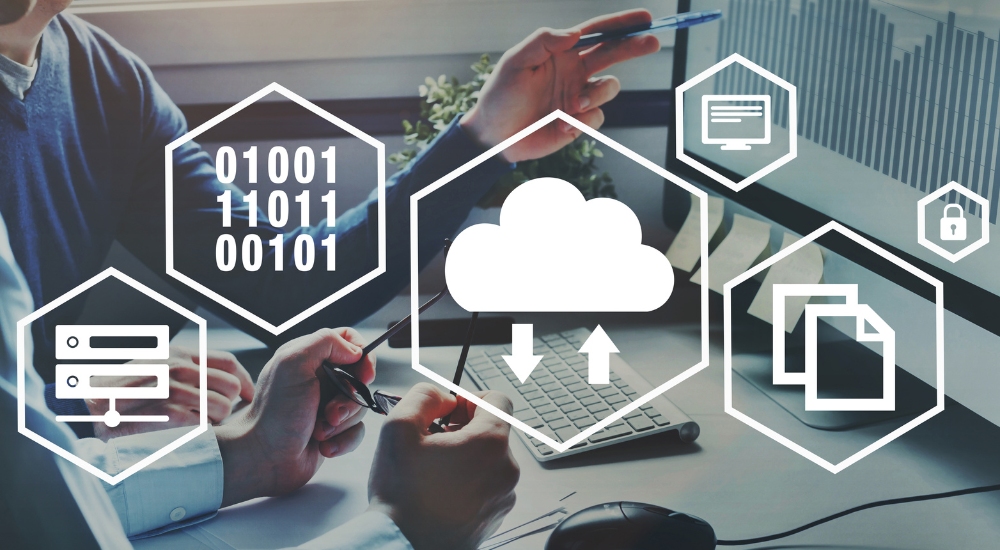 One of the most important features of WordPress is its ability to store unlimited amounts of data in your blog posts. This means that you can upload any amount of photos, videos, or text and still have room to grow. This is great news if you're a blogger who wants to keep your readers engaged with your content. Plus, it makes managing your blog posts much easier – no more worry about running out of space!
A variety of themes to choose from (including free ones)
There are a variety of themes to choose from (including free ones), and you can find any that you need on the WordPress.com website. Once you've chosen a theme, you will need to install it on your website.
Once installed, you will be able to create a new site or add an existing site to your account. You will then be able to begin customizing the theme's layout and features. You can also adjust the theme's colors and font, as well as its header and footer designs. Finally, you can add your own content and images, or use those that come pre-installed with the theme.
Built-in SEO tools to help you rank high in search engines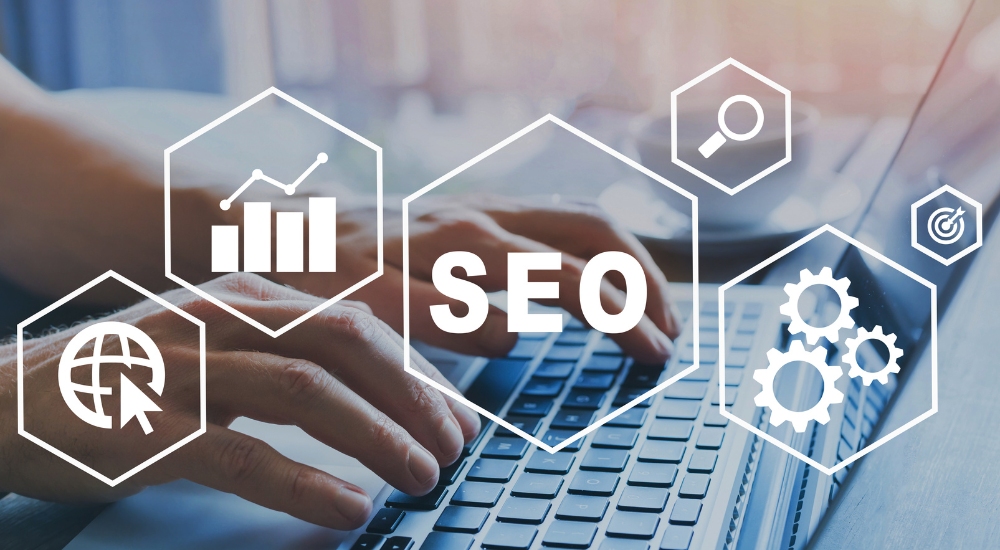 WordPress comes with built-in SEO tools that make it easy to rank high in search engines.
WordPress has a number of features that make it an ideal platform for ranking high in search engines. These include:
A well-designed and easy-to-use content management system (CMS)
A large and constantly growing database of content
Plenty of opportunities to optimize your website for search engine visibility
Powerful SEO tools that make it easy to get your website higher up on the search engine results pages (SERP)
An easily customizable interface that makes creating and managing your site simple
Some of the most important features that make WordPress an excellent choice for website creation are its intuitive customizable interface, expansive plugin library, and easily searchable database of articles.
WordPress also has a variety of built-in features that make it easy to manage your sites, such as its blog editor, social media integration, and security features. Overall, WordPress makes creating and managing your website simple and straightforward.
How to Build A Website On WordPress?
A website is a perfect platform for businesses of all sizes. It's fast, easy to use, and provides a way for you to connect with your customers directly. Plus, it's one of the most cost-effective ways to promote your business online.
To build a website on WordPress, all you need is a computer with an internet connection and a WordPress account. Once you have those things set up, you can begin building your website on WordPress by following these simple steps:
1. Choose Your WordPress Plan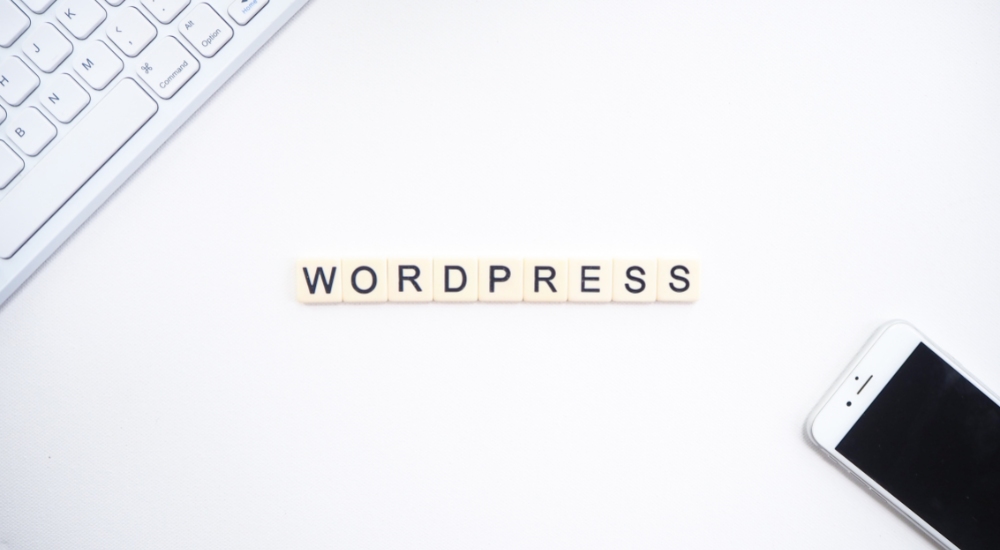 WordPress.org offers several plans that vary in terms of price, features, and customization options. If you're just starting out with WordPress, or if you plan on using WordPress for a small business rather than an entire website, the free plan is ideal. It includes all the basic tools you need to get started.
However, if you plan on using plugins or themes that are not available in the default plugin repository, or if you want more site customization than what's offered by the Free plan, then upgrading to one of the paid plans is recommended.
The following four paid plans include additional features that can be helpful for businesses of all sizes: Personal ($4/month), Premium($8/month), Business($25/month), and eCommerce ($100/month). All these plans offer 1-year free domain, hosting, Ads removal, support via email, and collect payments.
2. Choose Your Domain Name And Hosting
When choosing a domain name and hosting for your WordPress website, there are a few things to keep in mind.
The domain name should be easy to remember and spell correctly.
Your domain name should be accessible from anywhere in the world.
You'll need an appropriate hosting plan that meets your needs (more on this below).
Make sure you have all the necessary software installed before beginning setup – including WordPress and GDPR compliance plugins if needed!
Choose a host with adequate server specs – enough RAM, CPU cores, storage space, etc. You don't want anything slowing down your site or causing problems later on.
Choose a host with good customer service – if something goes wrong with your website or hosting account, you want someone who can help you fix it as quickly as possible!
Domain names are important, but so is host location: Ideally, you want your site hosted with a provider who offers global DNS resolution so that visitors can access it no matter where they are located on the planet or how their internet connection is configured (private or public).
This way, people can explore your blog without feeling shy about asking strange questions during live chats because they're not sure where "www" goes on their computer's screen!
Another reason why checking availability across multiple providers is essential; some hosts may offer better deals when certain regions reach capacity – meaning you could end up paying more than necessary just because you didn't catch it in time!
Fortunately for busy bloggers looking to get started ASAP with minimum fuss, most of today's leading web hosting providers allow users to register domains through their control panel at no extra cost – saving even more time overall as everything falls into place perfectly from there!
3. Install WordPress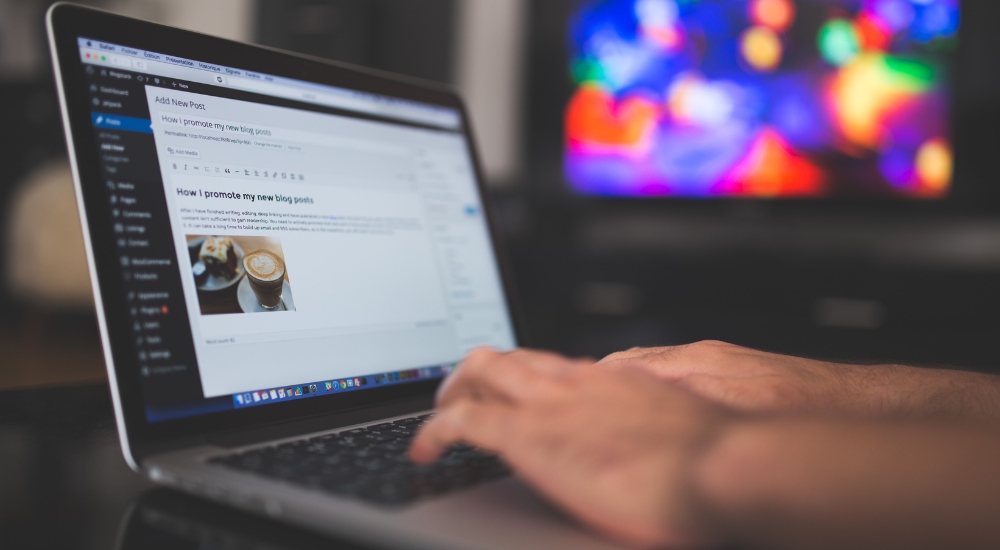 If you are using a hosting provider outside of WordPress, you'll need to install the CMS to connect your new domain to your website. This is a crucial part of the guide on how to build a website on WordPress.
Managed WordPress hosting services were built specifically for WordPress and will have WordPress installed for you. This means that all of the administrative tasks (like installing and configuring plugins, themes, or domains) will be handled by the host rather than requiring individual bloggers or business owners to take on these responsibilities themselves.
This makes managing your blog much easier, reduces stress levels associated with online content management, and frees up valuable time to focus on other aspects of running your business instead.
4. Choose The Suitable Theme For Your Site
There are dozens of free and paid WordPress themes available to choose from, both in the ThemeForest and elsewhere on the internet. Once you find one that interests you, it's time to customize it.
To get started, visit your site's admin dashboard and click Appearance. From there, scroll down until you see Themes.
This will list all of your installed plugins (and any new themes which have been uploaded recently), as well as provide a wide range of options for customization. You can change everything from the layout and design to colors, fonts, and even header images!
Once you have found a theme that fits your needs perfectly – be it in terms of style or function – take some time to explore its features carefully before making a purchase. There is no need to hurry; choosing the right WordPress theme is an investment that will pay off many times over.
5. Start Adding Posts And Pages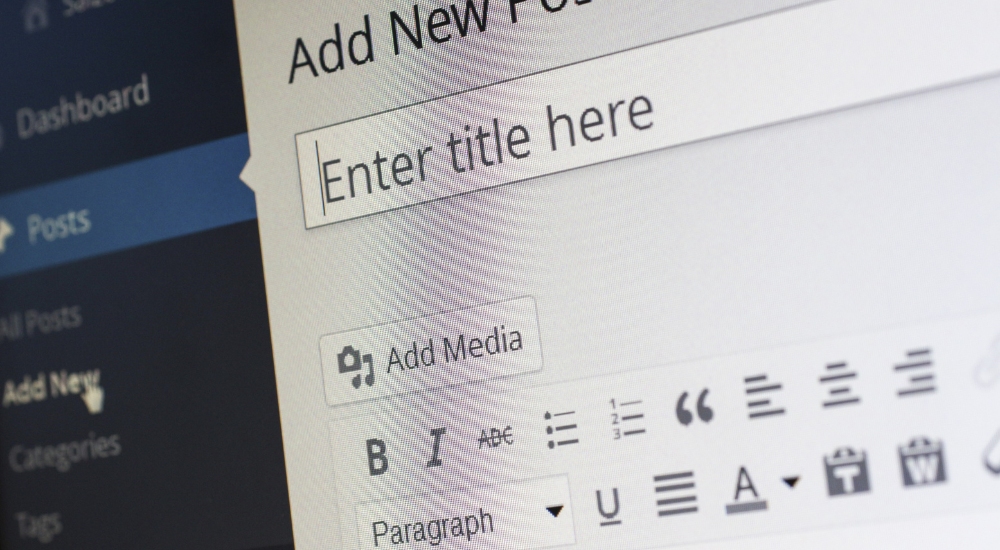 Adding posts and pages to your WordPress website is vital to building a website on WordPress. Follow these simple steps:
Log into your WordPress account.
Click on the Posts or Pages tab at the top of your screen.
Add a new post or page by entering the relevant information in the fields provided.
Save your changes by clicking on the "Update" button located at the top of each field.
Adding posts and pages to your WordPress website is easy enough, but there are a few things to keep in mind. First of all, make sure you have the proper permissions set up on your site so that you can add content. You may also need to activate post-writing privileges if you only want to be able to create posts.
Once you have those settings sorted out, it's time to start adding content! Posts typically consist of a title, body text, and images (if applicable). Images should be large enough for people on mobile devices to see without scrolling down or zooming in, and they shouldn't contain any copyrighted material.
Pages work a little differently than posts. Instead of having an image associated with them as posts do, pages just include links back to the corresponding blog post or page on your website. So if someone clicks one of the links inside a page, they will actually go back to the original post/page from which that link came instead of landing at their current webpage – perfect for keeping track of where somebody is supposed to be while browsing your site!
6. Customize Your Site
There are several methods to further customize your website beyond the theme you select. Let's take a look at some possibilities.
In order to customize your site's title and tagline, you need to first head over to your admin dashboard. From here, you'll be able to select Settings > General. Once there, you'll be able to add your website title and tagline.
You can also change other basic site information like your URL, email, time zone, and more from within this same settings panel.
To customize your reading sections, first head over to Settings > Reading. Here, you can choose a static home page that will be the same each time you open the app. You can also choose which articles to read first and how long they'll stay onscreen. You can also adjust how much content you see at a time and disable text marking for easier reading.
When it comes to website design, there are two main options business owners have static pages that contain all the content and no change is allowed or dynamic pages that allow content to be updated on a regular basis.
For businesses that prefer static pages, using a dynamic page can be a good option. This way, your website will always look fresh and up-to-date, without having to worry about maintaining multiple versions of the same content. Dynamic pages are also great for bloggers who want their newest posts to appear first in their readers' feeds. By using a dynamic page, you can easily keep track of which posts are being most popular and make sure they stay at the top of the list.
You can also customize your navigation bar to make it look exactly the way you want it to. This enables your visitors to easily find information on your website.
7. Integrate Plugins
One of the best things about WordPress is its plugin ecosystem. This is a community of developers who write code for plugins that add extra functionality to your website. These plugins can be used by anyone who wants them, and they're often updated with new features and bug fixes.
There are literally thousands of plugins available on the WordPress plugin repository, so there's guaranteed to be something that will enhance your user experience. If you're looking for ways to improve your website or just want some extra flexibility and control, the plugins are a great way to go.
HubSpot WordPress Plugin
Adding forms and live chat to your WordPress website is a great way to build an engaging website on WordPress. And by pairing this plugin with your HubSpot CRM, you can easily manage all of the customer data in one place.
To add pop-ups, forms, or live chat to your website, first install the HubSpot WordPress Plugin. Once it's installed, you'll need to configure it. First, go to the Plugins menu and select HubSpot Forms & Chat. You'll then be able to add new forms or configure existing ones. You can also choose how users will be able to interact with them — through email addresses or social media profiles (if they're logged in).
You can also use the plugin to send automated messages or responses when users submit data through forms or live chat. This way, you can keep everyone informed about what's happening on your website and ensure that customers have a positive experience interacting with it
Yoast SEO and All-in-One SEO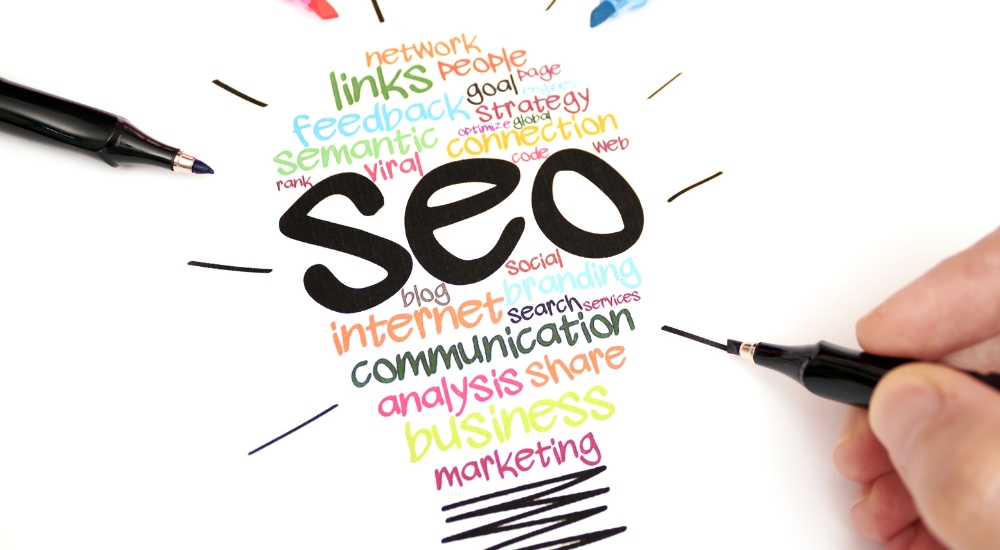 To buy a profitable website on WordPress, SEO is of paramount importance. One of the most popular SEO plugins for businesses includes Yoast SEO and All in One SEO.
Yoast SEO is a popular plugin that was created by Joost de Valk, who is also the co-founder of Yoast, a website optimization company. Yoast SEO is known for its easy-to-use interface and comprehensive feature set. It offers everything from basic search engine optimization (SEO) to more advanced techniques, like backlinking and link building.
All-in-One SEO is another popular plugin that thousands of businesses around the world have used to improve their rankings and discover new growth opportunities. All-in-One SEO provides a unified solution for both web design and online marketing, making it possible to track all of your website's progress in one place. It also has features like blog commenting and social sharing, which makes it easy for you to interact with your audience and generate leads from them.
The Events Calendar
There's no need to waste time trying to find and edit event dates or search for events on different websites – with the Events Calendar plugin for WordPress, everything is handled for you.
Simply enter the details of your events, and the plugin will create a calendar with all the relevant information automatically. You can also add images, videos, and testimonials to each event, making it easy for people to learn more about what you're offering. Plus, if you need to make any changes or amendments to your events, later on, it's a simple process that won't take long at all.
In short, the Events Calendar plugin is an easy way to streamline your event management process and make sure that everything is organized perfectly before launch. So why wait? Get started today!
Weglot
Weglot is a top translation plugin for translating WordPress and WooCommerce websites. It has a wide range of features, including the ability to automatically detect different languages and translate them into other languages, as well as the capability to import and export translations so that you can manage them easily.
Weglot is also very easy to use. Once you've installed it, you just need to activate the plugin and enter your domain name or website URL. From there, it will start translating your content automatically. You can also use Weglot to translate single posts or pages, or entire websites.
Overall, Weglot is a great translation plugin that makes it easy to translate your WordPress and WooCommerce websites into different languages.
In your admin dashboard's Plugins section, start the installation process. This will show you a list of all the plugins currently active on your site. You might have multiple plugins installed already, depending on your host. It's worth noting that once you install a plugin, it must be enabled.
Click the Add New button to add a new plugin. Then, click Install Now and wait a few seconds before clicking Activate.
8. Optimize Your Site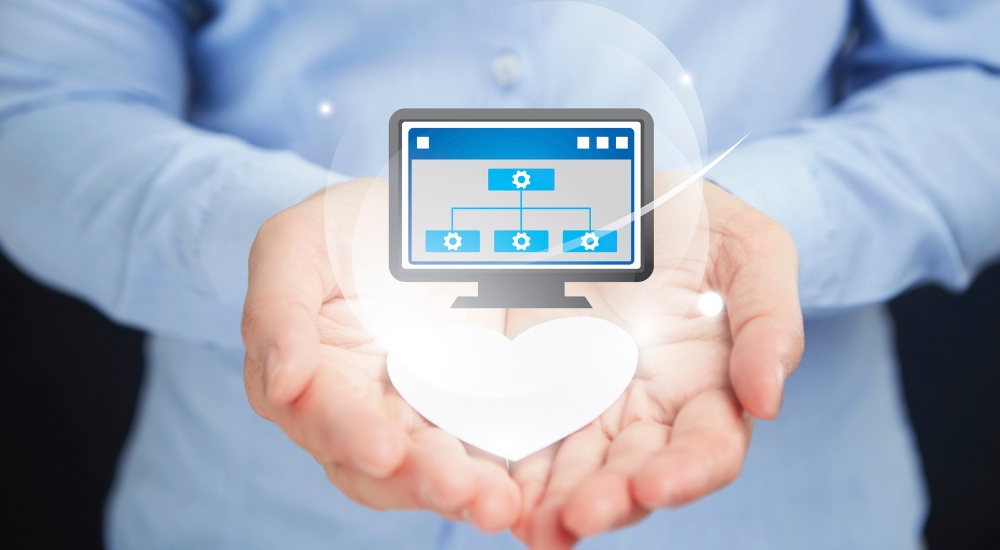 There are a few things you can do to improve your website's performance.
One of the most important things you can do is to optimize your site for caching. This means making sure that your content is compressible and that your pages load quickly in browsers. You can do this by enabling browser caching, installing and activating a caching plugin, and following the process described above.
Another important thing you can do is to make sure your site is responsive. This means designing your site so that it looks good on all devices, from desktop computers to mobile phones and tablets. To achieve this, you need to follow some basic guidelines like using an adaptive design system and using media queries to adjust the layout based on device size or type.
Finally, keep in mind that website performance is a critical part of the user experience. Make sure you understand how it affects them and takes steps to improve it wherever possible.
What Are The Best Practices For Building A Website On WordPress
1. Focus on minimalism
When it comes to website design, the basics always matter most. And, one of the most important things you can do to create a great user experience is to focus on creating an easy-to-use and intuitive WordPress theme.
There are a number of excellent WordPress themes that perfectly match your business and website content. You don't need to spend a lot of money on a theme if you don't want to – in fact, there are plenty of free themes available that will do the job just as well. However, if you're looking for something more professional, then you'll likely want to invest in a good-quality theme.
Choosing the right WordPress theme is important when starting to build a website on WordPress, not just because it looks great on your website – it also plays an essential role in helping your website rank higher in search engines. By choosing a theme that's designed specifically for your business or website, you'll make it easier for visitors to find what they're looking for. Plus, they will enjoy using it because it's easy to navigate and use.
2. Use dashes instead of underscores
To help improve your SEO, you should use dashes instead of underscores in your file names. This will make it clearer to Google that your files are separate words and not just one big word.
Using dashes instead of underscores will also help to improve the readability of your content, which will make it easier for Google to index and rank it.
3. Call on WordPress online support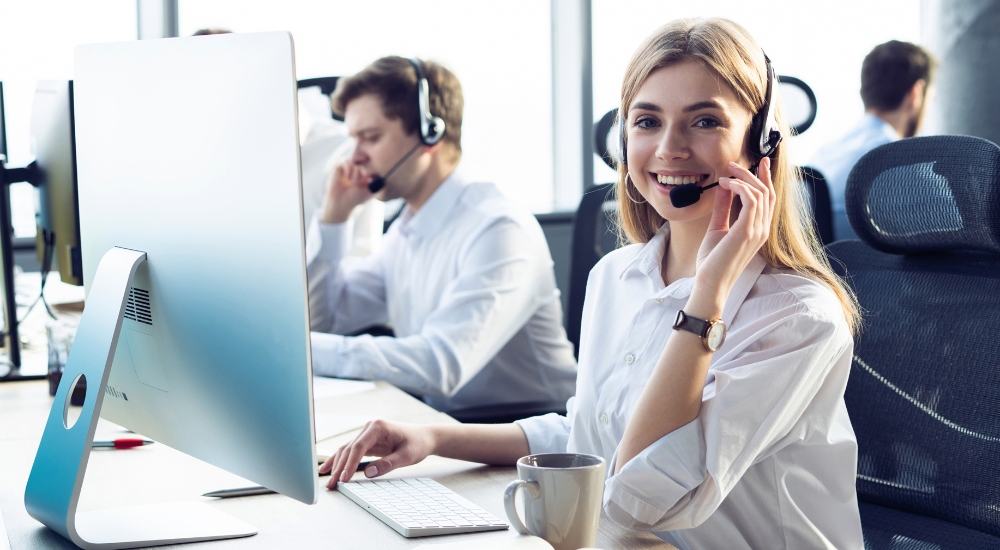 If you're having any questions or concerns while creating or using your website, WordPress has an online support system that's designed to help.
You can call on WordPress online support via their website, or use one of the many forums that are available. These forums are specifically designed for WordPress users, and they offer a wealth of information and support.
If you need more help than what the forum can provide, there are also experts available who can assist you in a more personalized way. You can also reach out to them via email or live chat, whichever is more convenient for you.
4. Use Image Alt Text
Image Alt Text is a simple but powerful way to improve your SEO and Google rankings.
Alt text is the information that appears below the image on a web page. It's usually used to provide additional information about the image, such as its size or what it is used for. For most images, you can use Alt Text to increase click-through rates (CTRs) and improve your SEO.
Here are three tips for using Image Alt Text effectively when building a website on WordPress:
Add a brief description of the image. This will help people understand what it is and why they should be looking at it.
Use keywords in your alt text. By including relevant keywords in your alt text, you can help people find your image more easily when they're searching for related information online.
Include alternative versions of your image with different Alt Text options so that people have multiple ways to consume it. This will help increase CTRs and ensure that people see your image in the best possible light.
5. Keep an organized sidebar
One of the most important things you can do to make your website easier to navigate is to keep your sidebar as organized as possible. This will help you give your visitors and buyer personas quick and easy access to the information they need.
There are a few key things you should keep in mind to build a website on WordPress:
Make sure each section is relevant to the page it's on. For example, if you have a page about products, make sure the section for product descriptions is included on that page.
Keep it simple and organized. There's no need for lots of extraneous information or duplicate content.
Keep it concise – don't go overboard with long titles or descriptions. Save them for inside the article itself, where they will be more visible and easy to read.
Use boldfacing and italics when necessary to highlight important words or phrases.
Use headings to group related content together (for example, under "Product Description" might be "What are the features?").
Use images sparingly – they should only be used if they genuinely add value to your content (for example, an image of a product that's being sold). Otherwise, just include a link to the product's webpage instead.
6. Back up your WordPress website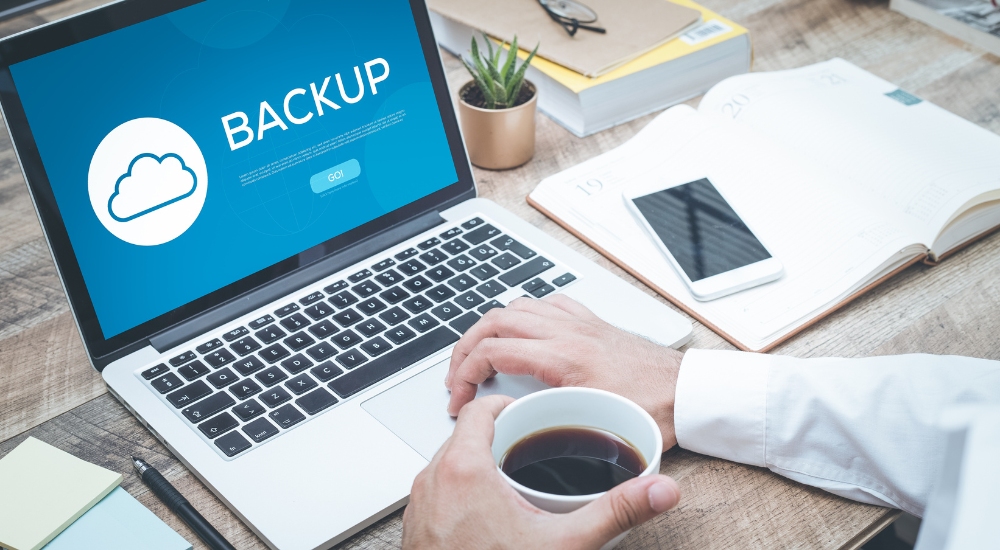 To build a website on WordPress, it's important to back up your website regularly so that you have everything you need if you ever lose access or have technological difficulties. There are a number of plugins that can help you do this, such as Site Backup Pro or W3 Total Cache.
By backing up your website regularly, not only will you be able to restore it if something happens to it, but you'll also be able to keep all your content intact – even if there are formatting changes or new content added. This is especially important in the event of a data breach, where someone could steal your website's sensitive information. By keeping your site backed up, you're ensuring that any damage done will be reversible.
7. Understand SEO basics
If you want to increase your website's traffic and improve your conversion rate, then you need to learn and understand SEO basics. SEO is the process of optimizing your website so that it can be found by online users who are looking for information about specific topics.
There are a number of different factors that affect how well your website ranks in search engine results pages (SERPs), but the most important thing you can do to improve your SEO is to ensure that all of your content is optimized for search engine visibility. This means that every article, image, video, etc. must be properly tagged and include all the necessary keywords so that they can be found by potential customers.
In order to get started with SEO, you first need to determine which keywords are relevant to your niche and what kind of content will rank highest for those keywords. Then, you need to create quality content featuring those keywords in an appealing way so that people will find it and click on it. Finally, you need to promote this content through various channels like social media and email marketing so that as many people as possible can see it.
By following these simple steps, you can boost your website's visibility and improve its conversion rate without any expensive advertising campaigns or design alterations
8. Create a customized homepage
You should create a customized homepage to build a high-performance website on WordPress. This can be a great way to improve the user experience and give your visitors a more unique and personalized experience when visiting your website.
To get started, first navigate to your WordPress dashboard and click on the "Appearance" link in the left-hand menu. From here, you can select the "Theme" option in the main menu. Once you've selected it, you will be able to browse through various available themes and choose one that best suits your needs.
Once you have chosen a theme, go back to the homepage screen and click on the "Appearance" tab again. This time, you will be able to select the "Customize Main Menu" option under "Design Elements". From here, you will be able to add new pages or posts to your website by clicking on the respective icons located at the top of the page. You can also choose to add any custom text or images that you wish to appear at the top of your homepage.
9. Track your website's performance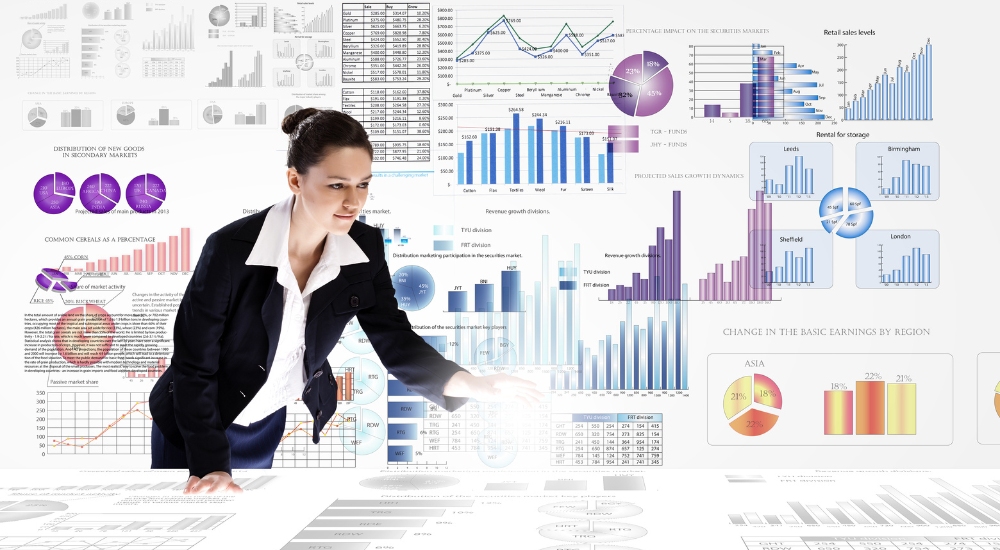 Website performance is critical for any business, and it's especially important for online businesses. If your website is not performing as well as you would like, then you may not be getting the exposure that you need to grow your business.
There are a number of useful WordPress plugins, as well as Google Analytics software, to help with this. By using these tools, you can track how users are interacting with your website and see which sections are most popular. This will help you identify which areas need more attention and make changes to your website so that it can better serve its visitors.
In addition to tracking website performance, it's also important to monitor user engagement to build a website on WordPress. This will help you determine whether or not you're meeting the needs of your audience and whether or not they're enjoying spending time on your site. By monitoring both performance and engagement, you'll be able to keep track of both your short- and long-term goals and ensure that your website continues to thrive.
10. Create an "About Us" page
Creating an "About Us" page is a great way to show your visitors that you're a trustworthy person and/or business. This page can include information about your company, mission, values, and history. It can also include photos of your team and products. In addition, it should be easy to navigate and use the utmost SEO best practices.
11. Ensure your site is secured
As with any online presence, your website is at risk of being hacked if not properly secured. Hackers are constantly looking for ways into websites and businesses, and a successful hack can result in sensitive data being stolen or even the destruction of the site itself.
There are a number of ways that you can protect your website on WordPress from being hacked, but the most important thing is to make sure that your site is fully protected from infiltration. This means using a secure URL (Uniform Resource Locator), using SSL (Secure Sockets Layer) when conducting transactions, and installing appropriate security plugins like WP Defender.
Although it's impossible to prevent all hacking attempts, by taking these simple steps you can drastically reduce the risks associated with your website.
12. Use custom permalinks
One of the most important features that you can add to your WordPress site is custom permalinks. Permalinks are the permanent URLs that you plan to keep static for the foreseeable future. They're important because they improve user experience and enhance your WordPress site.
Permalinks are specific to each post, article, or page, and they determine where that content will appear in search engines. They also allow you to easily link to specific pages from other pages on your website.
To create custom permalinks, navigate to the "Settings" panel on your WordPress admin page and click on "Permalinks". In the Permalink Settings section, you will need to enter the base URL (the primary URL for your website) and then decide how you want each post or page link. You can choose between using an anchor text (the text that appears in front of a link), a title tag (the title of a post or page), or both.
FAQ
1. Can I build my own website with WordPress?
Yes, you can build your own website with WordPress. WordPress is a popular content management system (CMS) that makes it easy to create a website from scratch. You can use WordPress to create a website for your business, personal blog, or any other type of website.
To create a WordPress website, you will need to log in to your WordPress account and navigate to the "Website" menu item. From here, you can select "Create a Website." You will then be prompted to enter a name for your website and provide some information about your site. You will also be required to set up a password and confirm your registration.
Once you have completed these steps, you will be able to access your newly created WordPress website. You can start adding content by clicking on the "Blog" tab and selecting "Add New Post." You can also add new pages by navigating to the "Pages" tab and selecting "Add New Page."
WordPress is an easy platform to use and offers a wide range of features and options for creating custom websites. If you are interested in building your own WordPress website, we recommend consulting with an experienced web designer or developer who can help you get started.
2. Is making a website on WordPress free?
Yes, making a website on WordPress is free. However, there are a few things that you'll need to pay for if you want to have a fully functioning website. These include:
A domain name – You'll need to purchase a domain name (or host your own) in order to use WordPress.
A hosting plan – If you want your website to be hosted on WordPress.com, you'll need to purchase a hosting plan. This plan will include everything from space and bandwidth to security and backup features.
A plugin or theme – If you want to add any custom features or design elements to your website, you'll likely need to purchase a plugin or theme from the WordPress repository. Prices for these vary, but they're generally affordable.
Overall, making a website on WordPress is free – but there are some costs associated with having a fully functioning site. Keep this in mind before starting anything!
3. Is WordPress easy to learn? Do you need coding for WordPress?
WordPress is an incredibly versatile platform that can be used for a wide variety of purposes. Even those without any coding skills can easily create a site using WordPress. In fact, WordPress makes it easy to add customizations and modifications to your site without needing to learn any coding.
That being said, if you do want to add some coding enhancements or modifications to your site, there are numerous resources available online that will help you get started. Either way, coding is not necessary for using WordPress – it's just another way that you can customize your site to make it look and feel the way you want it to.
4. How long does it take to build a website on WordPress?
While it can definitely depend on the complexity and size of your website, most WordPress websites take around two to three hours to create from start to finish. This includes setting up your website, choosing a theme, and installing and activating WordPress.
If you have any questions or concerns about how to build a website on WordPress, don't hesitate to contact us! We'd be happy to help you get started on the right track.
Wrap Up
By now, you must have understood how to build a website on WordPress. So, don't wait any longer and start using it today.
From planning your site to writing content and managing a complicated database, WordPress can do everything for you in just a few minutes! All you need is the right strategy and back-end knowledge. Using this blog post as a guide, though, things should be much easier for you in the future. Just make sure not to use outdated practices or tools to build a website on WordPress.
If you want to know how to build a website on WordPress on your own, we have shown you the basic steps. However, if you are still finding these instructions difficult or need help from a professional designer, Tigren can provide that assistance. Tigren has over 10 years of experience in designing and developing WordPress websites, so she is well-equipped to help you create the perfect website for your needs.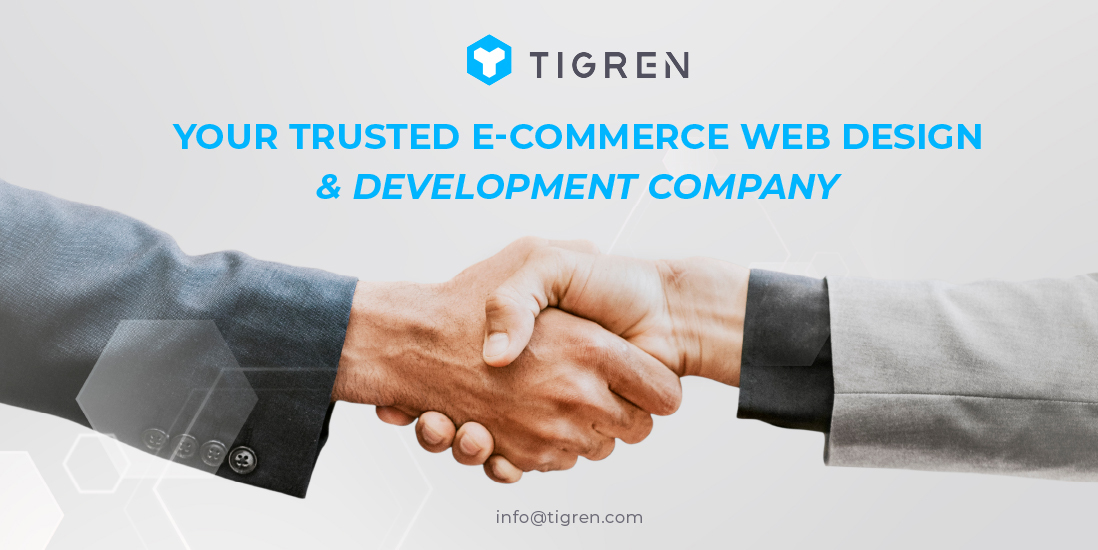 Related posts:
eCommerce Product Photography: The Definitive Guide In 2023
Positioning In Marketing: Why It Matters & How To Do It Right
Top 15 eCommerce Fulfillment Services In 2022 – Which One To Pick?