Sit back and let your mind wander into the imaginary city of Dubai, what would you see? It's easy to visualize the breathtaking views, the ultramodern infrastructure, or the citizens' flashy look. Everything about Dubai exudes a vibe that can be captured in one word: Wealth. Besides, Dubai's prosperity also brings great opportunities for online merchants. In fact, Dubai is also synonymous with luxury shopping. The broad scope is there, but so are challenges. If you are having trouble with how to start an eCommerce business in Dubai, read on!
We'll provide you with everything you need to prepare for your entrance into the lucrative market of Dubai.
An Overview Of The Ecommerce Climate In Dubai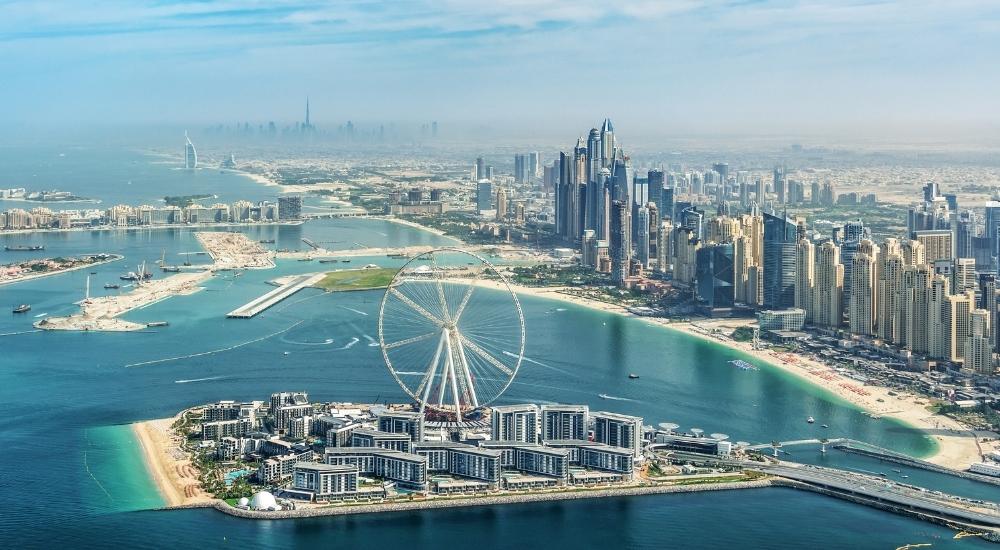 Before diving into how to start an eCommerce business in Dubai, let's take a look at its eCommerce market!
Albeit its serious consequences, the COVID-19 pandemic has also paved the way for Dubai's eCommerce market to thrive. The pandemic facilitated a seismic shift to the digital marketplace as the need for online shopping surged amid social distancing phases.
Back in 2020, Dubai's eCommerce sector reached its peak in growth. Even nowadays, the propensity to purchase things online still remains. Statistics from Dubai Customs indicate that eCommerce sales in Dubai are expected to rise 23 percent to US$27 billion.
On the individual side, Dubai has a young and tech-savvy population. Moreover, those people place a lot of trust in the digital marketplace with a remarkably high smartphone penetration rate. When it comes to shopping online, the criteria that Dubai's people value the most are price, customer service, and ease of use.
On the business side, the pandemic has dealt a blow to traditional brick-and-mortar stores. While many struggles with the economic damage, others adapt to the status quo by launching their online shopping portals.
Of course, there are also other eCommerce start-ups (such as yours) that are preparing to jump on the bandwagon. Foreign brands are also worth mentioning. They have already penetrated the local market by removing language barriers and providing cross-border shipping options.
The government also plays a notable role in promoting the growth of Dubai's eCommerce. As public services expand online, it is more convenient for citizens to access and familiarize themselves with online transactions.
Legislators in the UAE also encourage the development of duty-free eCommerce hubs with 0% taxation. However, since mid-2023, all UAE companies profiting from selling to consumers will be required to pay 9% corporate tax.
However, the eCommerce climate in Dubai still has some minus points. To begin with, COD (cash on delivery) still reigns supreme over other methods of online transaction. Contrary to people's trust in the eCommerce market, there are still cases of fraud, security breaches, and such offenses.
Logistics is sometimes inadequate, making it hard to distribute goods to buyers in time. These problems are still lingering and should require solutions from future eCommerce businesses.
A Brief Of Opportunities And Challenges Before You Learn How To Start An Ecommerce Business In Dubai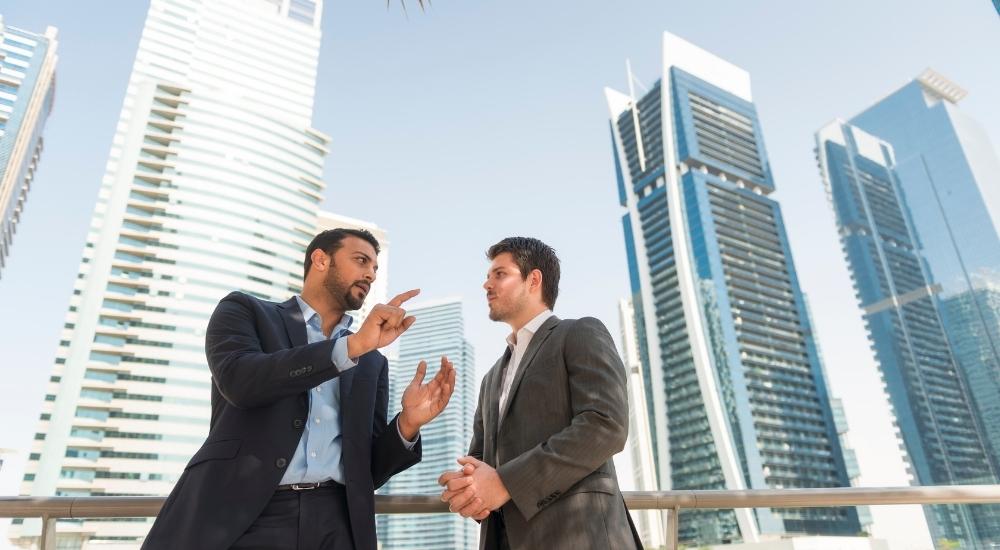 The eCommerce market in Dubai promises countless opportunities to grow your business and drive revenue. However, there still exist various challenges that a merchant should be ready to confront. Let's take a look at some of them:
Opportunities
1. Rooms for corporate growth
Throughout the article, we have repeatedly emphasized the ability of Dubai-based eCommerce businesses to earn huge profits. The opportunities are plentiful, just come and grab them at the right time!
2. Increasing digital adoption
As mentioned earlier, the COVID-19 pandemic has left Dubai's economy on a somewhat 'positive' note. People would practice social distancing and stay in their own house, and that's where technology came in and well, made things a lot easier. Suffice to say, people have fallen in love with the convenience of digital devices.
3. Cashless payment
Cashless payment goes hand in hand with the rise in digital adoption. What would be more favorable than directly transferring money from your bank account after an online purchase?
4. More popular digital wallets
Digital wallets are gaining ground among many Dubaian people. In fact, they have become a go-to daily item for them. Together with the rise of technology implementations and cashless transfers, the popularity of these wallets seems quite understandable.
Challenges
1. Cutthroat competition
The fact that Dubai is such a lucrative eCommerce market attracts a lot of corporate attention. There is a vast number of merchants who are jumping on board. So if you're about to enter this market, rivalry is something you should expect (and be ready for).
2. Security concerns
Just because the online commerce ecosystem is well recognized doesn't mean that it comes with high cyber security. Fraud, security breaches, hacking or virus attacks may still occur at times.
3. Payment preferences
While cashless payment proves popular and favorable, many people still prefer cash on delivery. Online payment provides companies with the money needed to keep their cash flow going swimmingly. By contrast, COD disrupts that cash flow as it takes time for buyers' money to reach the company. Needless to say, this causes some minor financial trouble for merchants.
4. Logistical issues
Some parts of Dubai lack a unified address system, which spells trouble for transport and logistics businesses. In other parts of Dubai, logistics are yet to be fully developed, and it takes more time for the goods to arrive at the customers' doors.
A Detailed Procedure Of How To Start An Ecommerce Business In Dubai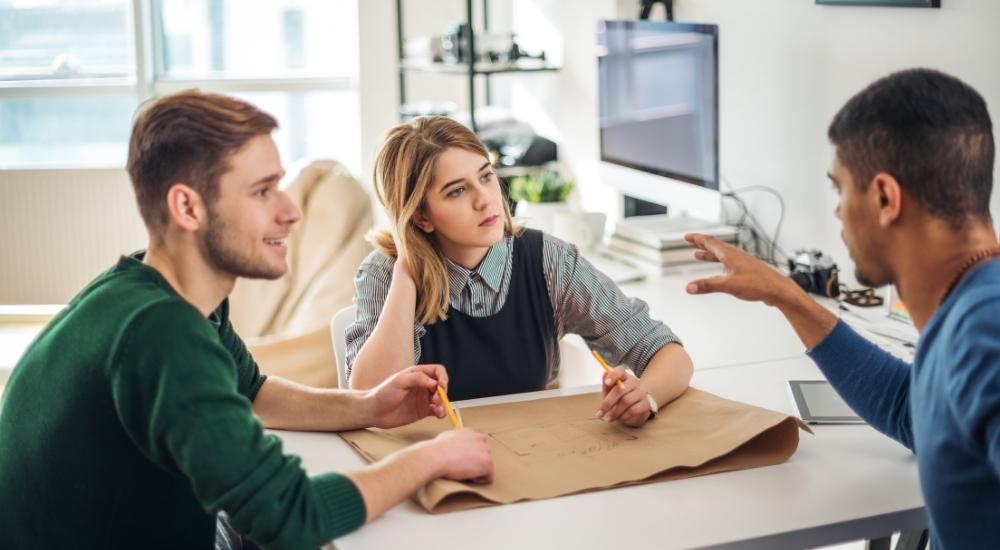 Step 1: Decide on your products
At the end of the day, doing business means selling something that makes a profit, so now you've got to find that 'something' for you to sell.
If you already have a product in mind, then congratulations! For struggling merchants, some potential options include:
A 'solution' to customers' problems
A certain skill you are good at
Knowledge and expertise that you mastered
A trendy service among consumers
(Simply) a product with a high-profit margin
From the get-go, it's advisable to do market research and find a product that drives good sales.
Step 2: Decide on your business model
The market potential of Dubai allows for various online business models. Some of them include B2B, B2C, C2B, C2C, and Dropshipping.
B2B (Business-to-Business): The concept is related to the transaction between one business and another. Typically, one business will provide input materials for another to use in their production process for output.
B2C (Business-to-Customer): This one is probably the most popular model in Dubai. The products will go straight from the business to the end user (customers). In this model, a third party is not required.
C2B (Consumer-to-Business): This one is simply the opposite of B2C. Let's take the example of freelancers on Upwork or Fiverr. They work for companies and get paid. That's C2B.
C2C (Consumer-to-Consumer): This model allows customers to trade with each other, mostly on an online platform. It contrasts sharply with B2C and B2B. Examples of C2C are auctions or classified ads.
Dropshipping: Retailers who go for the dropshipping model do not store the products they sell. Instead, when customers demand their product, they will get it directly from suppliers and request a delivery order from third-party logistics.
Step 3: Register your company's name
As a matter of fact, every company needs a name. Although it sounds simple, it actually isn't.
First, you need to fill in an application form from the Dubai Economic Department. The vast majority of Dubaian citizens are Islamic, so be careful with sensitive words and acronyms.
Besides, don't randomly pick a name, instead choose one closely related to your company activity. This will also help in designing your logo.
Finally, ensure your company name does not belong to an existing firm. Duplication ruins reputation.
Step 4: Get an eCommerce license
When it comes to the question of how to start an eCommerce business in Dubai, you cannot skip this crucial test. The authority here has rigid legal procedures for online merchants, so you should spend some time reading about them. It helps you to stay out of unnecessary trouble with the law.
To be specific, there are two options you can go for: A free zone license & Mainland license.
Free zone license: If you sell a service or product that can be provided remotely without being physically present, then a Free zone license should be enough. Note that your company operation will be restricted in the non-free zone, that's when local agent support is needed.
Mainland license: You need a Mainland license if you sell a service (or product) and a physical presence is required. Once you have the license, you can freely operate anywhere in the UAE in general and in Dubai in particular. a
Step 5: Develop your website/application
Of course, this step is unavoidable when it comes to eCommerce. In the absence of a brick-and-mortar store, an eCommerce website is the only space where customers can turn to and make purchases.
A website would be cool, but what about a mobile app? Great. In eCommerce terms, this is called omnichannel sales, a customer-oriented approach where channels are interconnected to create a seamless shopping experience.
You can hire freelancers or an agency to build the website and app, or simply do it yourself, but we do recommend the former option. The benefits of it are countless: better customer experience, better brand awareness, better revenue, etc.
Step 6: Pick an eCommerce platform
Ever heard of such big names as Magento, Shopify, or WooCommerce? These are just some big names in the huge online commerce ecosystem worldwide, not just in Dubai.
An eCommerce platform benefits both sellers and buyers. For sellers, it does not only help you build your site, but it also aids in managing your store with convenience and efficiency. For buyers, they should rejoice in a seamless shopping experience, easy checkout, etc. Everything can be done with an Internet-connected device.
Step 7: Establish a payment gateway
The main role of a payment gateway is to let you get the money from every product sold.
You only need two things for a proper payment gateway, i.e. your own bank account and a payment service provider. Pay them, get your bank account linked and you're good to go.
Step 8: Get ready with warehousing and logistics
[If you're going for the Dropshipping model, you may well skip this step]
Warehousing and Logistics functions of an eCommerce business cannot be comprehensively demonstrated in one article, so we will only provide you with the nuts and bolts of it.
Some factors you need to take into consideration are space, local climate (Dubai has a hot desert climate), distance to customers/suppliers, security, customization needs, and above all, budget.
Step 9: Plan your marketing strategy
This is a quintessential part of any online business. The higher your reach is, the more products you're likely to sell. Accordingly, your revenue stands a better chance of being boosted.
Marketing comes in various categories and classifications, such as Search Ads, Display Ads, SNS Marketing, etc. Remember to combine them wisely so that they suit your corporate budget.
Step 10: Make guidelines for customer acquisition and retention
Another name for this step is Customer Service.
How can you attract new buyers?
How can you maintain the loyalty of your close consumers?
How to deal with negative feedback?
You will have to answer these questions by yourself later on.
A guideline for customer service would be of great help from day one. Happy customers raise your brand awareness and vice versa.
FAQs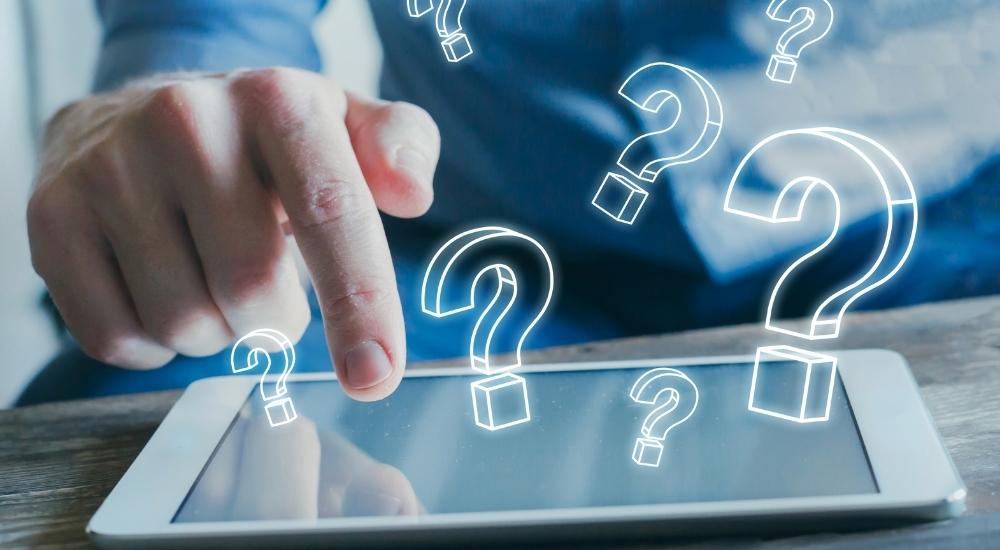 Can I start an online business in Dubai?
→ Sure, the opportunities are yours to grab.
Is the UAE (and Dubai) eCommerce profitable?
→ Yes, eCommerce makes up a great portion of Dubai's economy nowadays
Is selling online legal in the UAE?
→ It is, as long as you have the proper license and you don't sell illicit products or services. Researching the legislation should be a good starting point before choosing what you're going to sell.
Do you need a license for eCommerce in UAE?
→ It depends on what your company's activity is. There are two options available: A free zone license and a Mainland license.
Can I start an online business in Dubai without a large capital investment?
→ Yes. eCommerce may not be as financially demanding as conventional brick-and-mortar stores. You only need to pay the bare minimum for marketing campaigns, eCommerce platform/website setup, etc. Of course, the input price is still there.
Do I need to be tech-savvy to start an online business in Dubai?
→ Not really, you can hire someone to deal with any technical issues that pop up. Besides, a little computer know-how will suffice while working with an eComm platform/website.
Final Words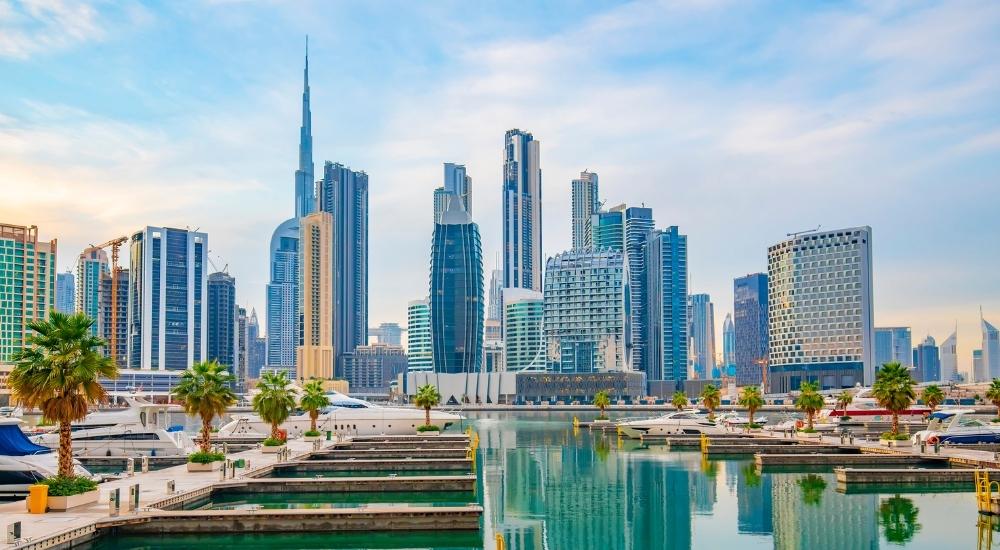 Dubai, the city of wealth, luxury, and opportunities, has forever been a target for many aspiring eCommerce business owners. Ecommerce gives you the chance to establish a cost-effective company and yield the most profit.
Throughout this guide, we have provided the ins and outs of how to start an eCommerce business in Dubai. In those steps, building a user-friendly and responsive website is one of the key components of a successful online business
If you find it hard to build an online store on your own, Tigren is here to help! With a 10-year-experience in e-commerce website design and development, we can help you to build a fully-functional online store with a unique design to stand out in the competitive market in Dubai. Find more about our Web Development Service or Contact us now for more information.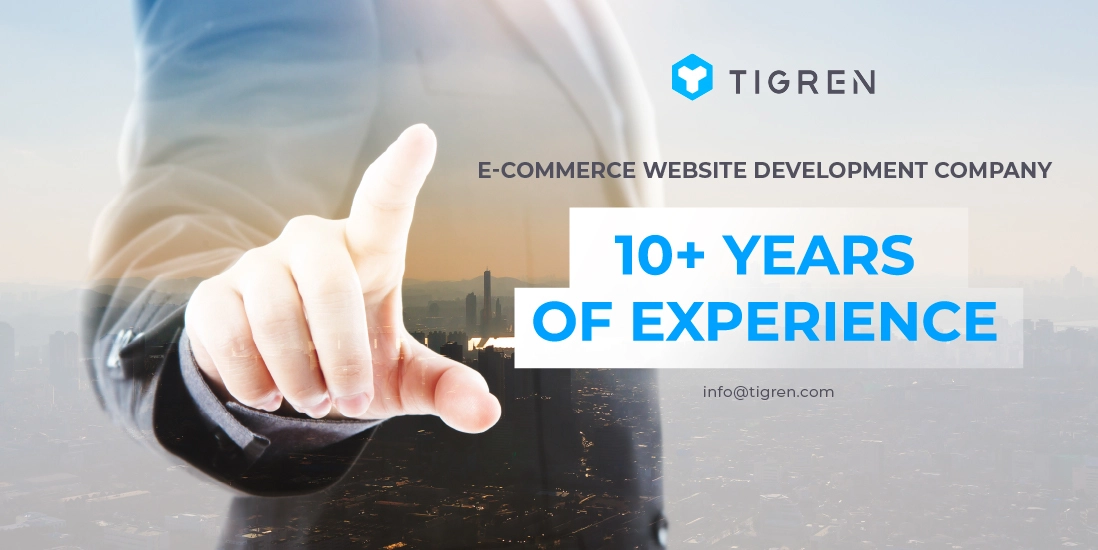 Read more:
Global Ecommerce in 2022: Statistics, Trends, and Growth
Ecommerce OKRs: Leading Your Business to Success