Today, having a website is crucial for any business. There are many platforms to choose from to help you do this, and one of the most popular ones is Magento. It's loved by many businesses, big and small, for its many features and flexibility. But just like everything else, Magento isn't perfect.
Even though Magento has a lot of great things to offer, it also has some downsides. And it's important for business owners to know about these before they decide if Magento is right for them. That's why in this article, we're going to talk about six important disadvantages of Magento.
Remember, our goal here isn't to make Magento look bad. We simply want to help you get the full picture so you can make the best decision for your business. So, let's get started and take a closer look at these possible issues with Magento.
1. Magento Might Be Slow On Small or Shared Servers
Magento provides fast page load by default but if you run your store on a shared hosting, it can result in super slow speed and cause a frustrating customer experience. The reason is because Magento is a large system consisting of more than 20,000 files and 200 database tables so it requires powerful servers and caching layers. What is the solution?
We have heard many clients' complaints about Magento's speed performance – but the reason is the same: inappropriate hosting environment and setup. If you have the same problem, do the following steps:
First, it is a must to utilize a dedicated hosting server to ensure your smooth operation.
Second, that host must be specialized for Magento. For example, between Godaddy and Magemojo dedicated servers, we will suggest our clients go for Magemojo.
Thirdly, you should have a look at 50 Ways to Boost Your Magento Website Performance Immediately, a comprehensive guide for not only website speed but also overall performance.
Fourthly, if you have tried the above solutions but don't see significant improvements, you should hire Magento experts/find Magento optimization services to get the best results.
2. Lack of Magento Technical Support

Running an e-commerce website means that you have to prepare how to deal with many security threats or sudden downtime. However, many times our customers try to get in touch with the Magento technical support team in urgent cases but get late or no response. As a result, your business was interrupted or even suffered. For this issue, we would like to offer 2 solutions:
Magento forum is a priceless resource for store owners seeking solutions to their challenges. Here, members can post about their problems and receive assistance from the vibrant community. Additionally, by browsing previous threads, you might come across similar situations to yours, providing you with immediate solutions.
Alternatively, you might consider enlisting the help of a professional Magento e-commerce website development company. Generally, they offer two types of support services. The first is 'Pay as You Go' (PAYG), which is perfect for small businesses or urgent situations. The second is 'Monthly Support', created for mid-sized to large companies requiring regular assistance.
Tigren provides three distinct Magento Monthly Support Packages tailored to offer your site round-the-clock support without breaking the bank. Discover more about the contents and costs of these packages here.
3. Magento 2 Migration/Upgrade Takes Time, Money & Effort
You may be aware that migrating to Magento 2 is akin to building a new website from scratch. The only elements you can transfer from your old site are data components like products, categories, orders, and customers. Your Magento 1 themes and extensions can't be transferred, which means you'll need to purchase their Magento 2 equivalents. This can significantly add to the cost. Without a deep understanding of the Magento migration process, you risk substantial data loss during the upgrade. Additionally, the migration process usually takes at least a month on average. So, what's the best course of action?
We strongly advise you to collaborate with a dependable Magento e-commerce website development company. They can ensure a smooth migration without data loss, allowing you to focus on your core business while the professionals handle your website. With nearly six years of experience in Magento development, Tigren Solutions can help you transition from Magento 1 to Magento 2 – that is, build a fresh Magento 2 site that's high quality, time-efficient, and budget-friendly. Reach out to us for more consultation and a free project quote.
4. Magento is Complicated For Beginners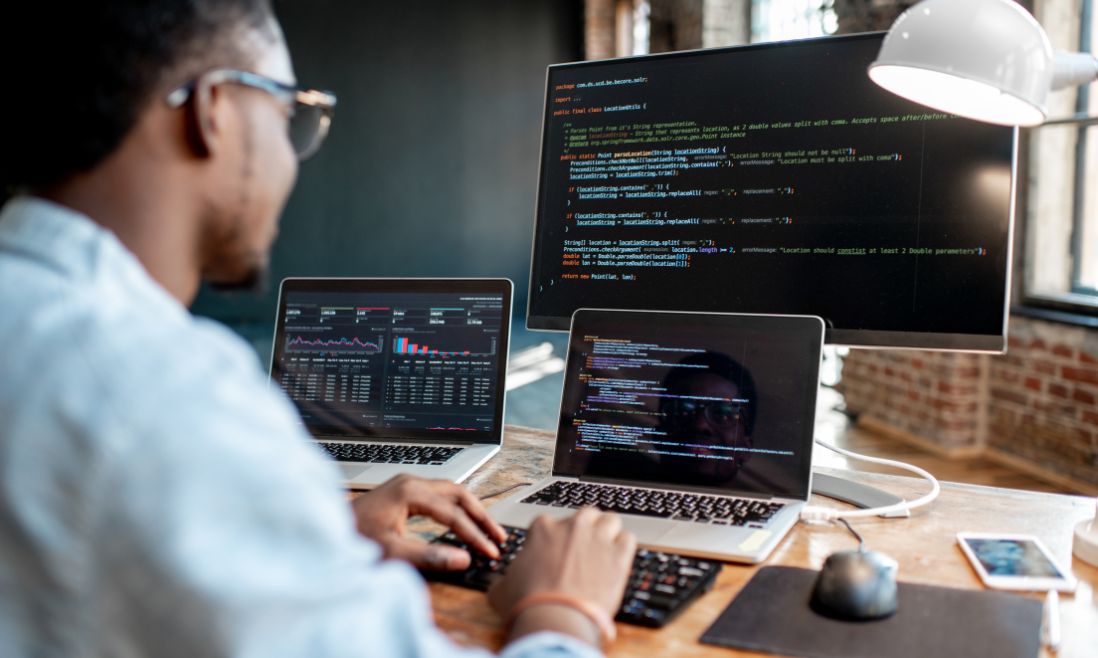 Despite Magento's vast range of high-level features and customization options, it can be quite challenging for new users. Magento, built on the Zend framework and utilizing the MVC approach, isn't as straightforward to customize as other e-commerce platforms. Any customization request tends to take longer to implement.
Magento's heavy, complex code suggests it doesn't embrace object-oriented programming or other best practices, which can be time-consuming to learn and modify. In essence, while Magento offers room for creativity, knowing "how to do it right" isn't always clear. Furthermore, the limited availability of technical documentation makes it harder to customize and adapt the program. So, what's the best way forward?
One potential solution involves providing meticulous training to developers and, subsequently, their clients. It's also advisable for your Magento website's admin to receive training from a reputable agency. On the development side, it's crucial to engage a firm or developer with profound Magento expertise.
5. Cost of Magento Development is Higher Than Other Platforms
There's a common notion that developing a Magento e-commerce website costs more than using other platforms. This may deter some small online businesses from choosing Magento. While there's some truth to this – Magento can indeed be pricier than alternatives like Shopify and WooCommerce – it's crucial to consider Magento's comprehensive range of powerful tools and features that could justify the investment. So, are there more budget-friendly options?
Absolutely. For smaller businesses, the Magento Community Edition is a great choice. It's open-source, meaning you can use it for free. Larger online companies, however, might find the Magento Enterprise Edition more appropriate. Also, instead of hiring development agencies from the US, UK, or Australia, consider outsourcing your project to a development firm based in Asia, such as Vietnam, India, or Singapore. With lower labor costs, these companies can provide highly competitive prices without compromising on product quality. While there might be minor challenges related to different time zones or languages, these are typically manageable.
6. Persistent Issues and Bugs in Magento
Magento, like any complex software, has its share of glitches and issues. These can range from minor inconveniences to larger problems that might affect your website's functionality or performance. Whether it's issues with updates, problems with certain extensions, or even compatibility concerns, these bugs can be a source of frustration for users.
However, it's crucial to remember that the Magento platform is in a constant state of evolution. It has been continually improving and expanding its capabilities over time, thanks to the unwavering commitment of the extensive Magento community. This community is always hard at work, actively identifying bugs, reporting them, and often developing fixes. They strive to enhance the stability and usability of the platform for everyone.
In this dynamic, open-source environment, the presence of bugs can also be seen as a testament to the platform's constant growth and refinement. Every discovered bug is an opportunity for improvement, and with each update, Magento becomes more robust and reliable.
Conclusion
All things considered, if you have a strong server, with a good hosting system, Magento would become a powerful platform and deserve your investment. Besides, if you lack knowledge and experience on Magento, just find and partner with a reliable Magento agency, whose savvy coders will help you to get the ultimate benefits of Magento.
Read More:
The Future Of Magento: Trends and Predictions
How To Fix The Magento Error: Google Shows Wrong Meta Description?
How To Install Magento Supee-10570 With and Without SSH (5 minutes)