Building a Magento website is a long "journey" for all online store owners, which requires a lot of time and effort. Especially before the launch, there are obviously a lot of things to concern and check to make sure a good start. To help the owners overcome this difficult stage at ease, we have created a detailed Magento 2 go live checklist including the essential tasks to be tested before launch.
To help the owners overcome this difficult stage at ease, we have created a detailed Magento 2 go live checklist including the essential tasks to be tested before launch.
1. Security
It is essential for Magento store owners to take the necessary precautions to secure their stores from potential cyber-attacks.
One of the most important things you can do to secure your Magento store is to install an SSL certificate. An SSL certificate encrypts the data sent between your browser and your server, making it much harder for hackers to steal your data.
In addition to installing an SSL certificate, you should also take other precautions such as using strong passwords, ensuring that your software is up to date, and restricting access to your store's backend. By taking these measures, you can help protect your store from cyber criminals and ensure that your payments are always processed in a secure fashion.
2. SEO
Installing Google Analytics and Google AdWords on your site is of paramount importance. These tools will help you track your site's performance and measure your ROI from SEO efforts. They will also help you identify any areas that need improvement.
Once you have those installed, it's important to focus on optimizing your site's title tags and meta descriptions. These are the snippets of text that appear on search engine results pages, and they are a valuable opportunity to attract potential customers to your store.
Make sure that your title tags are catchy and descriptive, and that your meta descriptions include a call to action.
You should also focus on optimizing your site's content. Make sure that all of your pages are well-written and keyword-rich, and be sure to add new content on a regular basis. You can also increase your site's authority by building links from other high-quality websites.
3. Marketing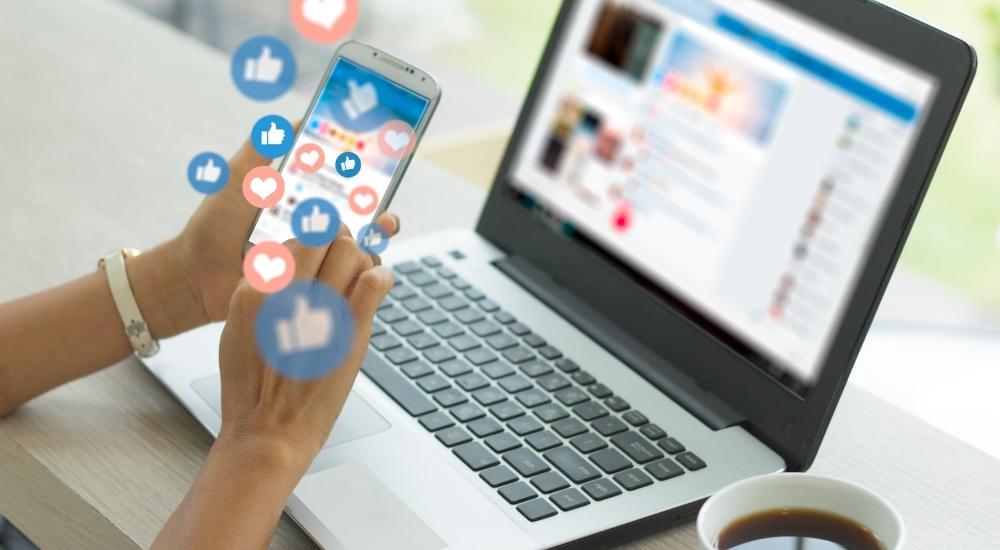 You should create a welcome and confirmation email to customers after they sign up for your mailing list or make a purchase.
The email should thank them for their interest and provide a link to your store's privacy policy. It should also include a coupon or discount code that can be used on their next purchase.
Besides, it's a good idea to send the newsletter at least once a month, but you can send it more or less often depending on your needs.
The final step is to create promotional materials. These materials can be used to promote specific products or sales events.
They should be eye-catching and easy to understand. Make sure to include a coupon or discount code that can be used on your website.
4. URLs
You will need to make sure that all of your pages are indexed by Google and other search engines.
A sitemap should be submitted to Google. Google Webmaster Tools can help you identify any errors that may be preventing your pages from being indexed.
To make sure that your URLs are user-friendly, you will want to use short and concise URLs that are easy to remember. You can use a URL rewriting tool to help you create user-friendly URLs. Alternatively, you can use a domain name provider that offers built-in URL rewriting tools.
5. Information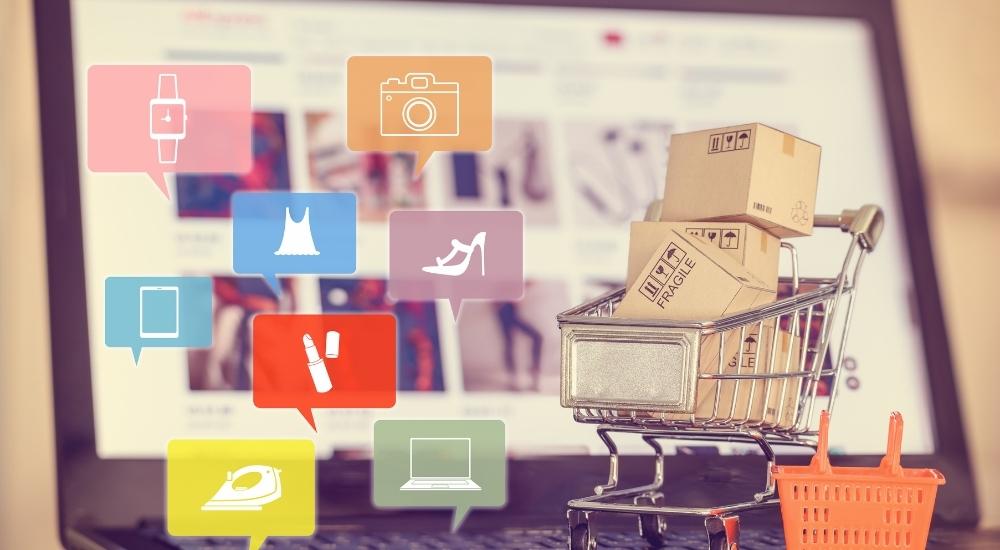 It's important to know what information you need to provide in order for your customers to be able to purchase your products.
In addition to the usual contact and product information, here are some specific things you'll need to include in your Magento store:
A list of the products you're selling, including images and descriptions
Information about your shipping and returns policies
Details about how your customers can pay for their purchases, including any applicable taxes
Your store's hours of operation
A contact form or email address where customers can reach out with questions or concerns
6. Email
Email is an important communication tool for online stores. It can be used to welcome new customers, confirm orders, notify customers of out-of-stock items, and more.
In order to use email effectively with a Magento store, you'll need to set up email sending and configure email templates.
The first step is to set up your email sending settings in Magento. To do this, go to System > Configuration > Sales > Email Sending and enter the information for your email server. You'll need to provide the hostname, port, username, password, and encryption method.
Once your email sending settings are configured, you'll need to create email templates. To do this, go to System > Configuration > Sales > Email Templates. Here you can create templates for different types of emails.
Each template can include HTML and plain text versions, as well as placeholders for variables such as the customer's name or the product's name and SKU. You can also specify the From Address and Reply-To Address for each template.
Once you have created your email templates, you can start using them in your Magento store. Simply go to System > Transactional Emails and select the template you want to use for each type of email.
7. Checkout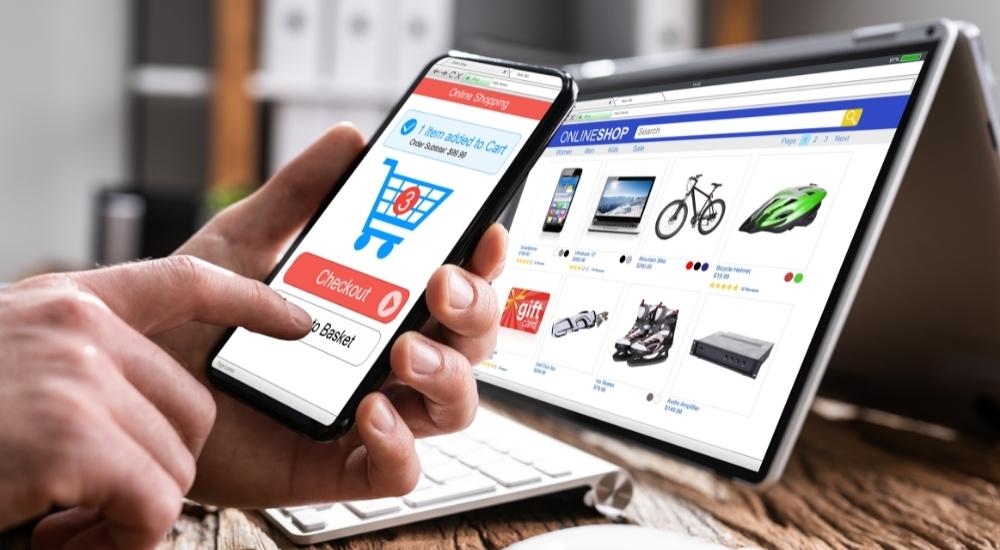 There are two different checkout options that you can enable for your Magento store: one-page checkout or guest checkout.
One-page checkout is a streamlined process in which the customer enters their information on a single page and completes the transaction in a single step. This is the recommended option for most stores, as it is simpler and faster than the guest checkout process.
Guest checkout is a process in which the customer completes the transaction in multiple steps, providing information such as their name, address, and payment information. This option is recommended for stores that sell products or services to customers who are not familiar with the store's website.
8. Inventory
Inventory is the lifeblood of any eCommerce business. No matter how great your products are, if you don't have enough stock to meet customer demand, you're going to struggle to make sales.
This is why it's so important to have a sound inventory management system in place for your Magento store.
There are a few key things to keep in mind when managing your inventory:
Make sure you have enough stock on hand to meet customer demand.
Regularly review your inventory levels and adjust them as needed.
Use automation and forecasting tools to help you make better decisions about stock levels.
Keep track of your inventory in real-time so you can spot and fix any discrepancies quickly.
9. Cart
Configuring cart settings in Magento is an important part of setting up your online store.
By default, the cart is enabled and ready to go, but there are a few things you can do to customize it and ensure a smooth, user-friendly shopping experience for your customers.
The first thing you'll want to do is set the number of items that display per page in the cart. This can be done in the Admin Panel under System > Configuration > Cart > Display Settings. You can also choose to show or hide the subtotal, tax, and shipping costs in the cart.
To enable customers to edit and remove items from their carts, you'll need to enable the "Enable Editing and Deleting of Items" option under System > Configuration > Cart > General. You can also choose how many items customers are allowed to edit at one time by setting the "Maximum Number of Items That Can Be Edited" parameter.
If you'd like, you can also set up a notification email that will be sent to customers when they add an item to their cart, change the quantity of an item, or delete an item from their cart. This email can be configured under System > Configuration > Cart > Email Notifications.
Finally, you'll want to make sure that the total amount of the purchase is calculated correctly by setting the "Calculate Tax and Shipping Costs" parameter under System > Configuration > Cart > General.
10. Taxes
There is a lot of confusion when it comes to taxes for online stores.
You should determine your tax jurisdiction. This is the area where your business is legally required to collect and remit taxes.
Once you have determined your tax jurisdiction, you need to calculate your tax rate. The rate varies depending on the type of tax and the jurisdiction.
Once you know your rate, you need to configure it in Magento. Navigate to System > Configuration > Tax > General Settings and set the Tax Percentage field to the appropriate value. Be sure to save your changes.
11. Shipping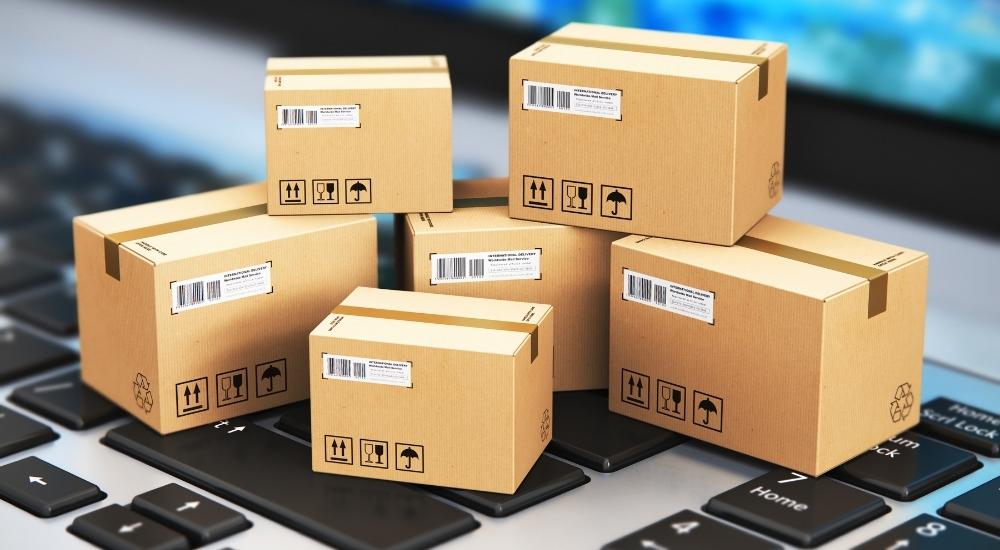 There are four basic types of shipping: Free Shipping, Flat Rate Shipping, Weight-Based Shipping, and Price-based Shipping.
To configure your store's shipping settings, go to System > Configuration >Shipping Settings in your Magento admin panel. Here you will find all of the settings related to your store's shipping methods.
Next, you will want to configure your Store's Flat Rate. To do this, go to System > Configuration >Shipping > Flat Rate Settings. Here you can enter your store's flat rate information
The last setting you will want to configure is your Store's Weight-Based Shipping. To do this, go to System > Configuration >Shipping > Weight Based Settings. Here you can enter your store's weight-based information.
12. Payment
By default, Magento comes with a few payment methods enabled, but you may need to disable some of them and enable others that are more appropriate for your store.
To configure the payment methods, start by logging into the Magento Admin panel and clicking on System > Configuration. Then, select Payment Methods under the Sales category on the left-hand side of the screen.
Here, you will see a list of all the available payment methods. To enable or disable a payment method, click on its name to open its configuration options.
To change an option, simply click on it and enter your desired value in the input field. When you are done configuring all of the options, click on the Save Config button at the bottom of the page.
13. Back-up
Backing up your Magento store is a critical task that you should perform on a regular basis. By doing so, you can restore the store to a previous state that did work properly. This should be included in Magento 2 go live checklist.
To back up your Magento store, you need to create a database backup. To do so, log in to your Magento server and execute the following command:
mysqldump -u [username] -p[password] [database_name] > backup.sql
You will be prompted for the MySQL username and password. Enter the credentials and press Enter. The mysqldump command will then create a backup of the specified database and save it in the backup.sql file.
Once the backup is created, you can copy it to a safe location. We recommend saving it on an external hard drive or on a remote server.
14. Test Data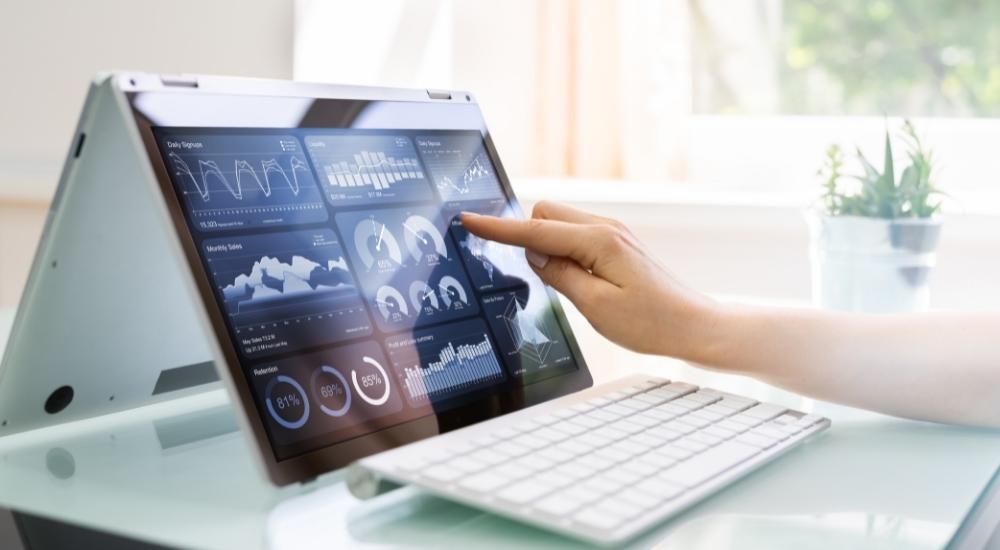 When you're done testing your website or application, it's important to eliminate all of your test data from the system. This ensures that your live site or application is functioning as it should and that your customers' data is protected.
There are a few different ways to eliminate test data from your system. One way is to delete all of the test data manually. However, this can be time-consuming and tedious.
Another way to eliminate test data is to use a script or tool. This can be a lot faster and easier than deleting the data manually. There are a number of different scripts and tools available, so you can choose the one that best suits your needs.
You can export your test data to a separate location. This can be helpful if you need to keep the data for future testing or reference.
15. Index Management
The process of index management in Magento 2 is an important one. After all, the index is what allows the store to keep track of all the data it contains. This means that if something isn't working correctly with the index, your store may not be able to function as it should.
Luckily, there are a few things you can do to troubleshoot and fix any issues with the Magento 2 index. The first is to check the Magento 2 logs for errors. This can be done by going to System > Logs in the admin panel. If you see any errors related to the index, this will help you determine where the problem is and how to fix it.
Another thing you can do is re-index your data. This can be done by going to System > Index Management in the admin panel. Re-indexing will ensure that any changes you've made to your data are reflected in the front end of your store.
If you're having problems with your Magento 2 index, take a look at the logs and re-index your data to troubleshoot and fix the issue.
16. Caching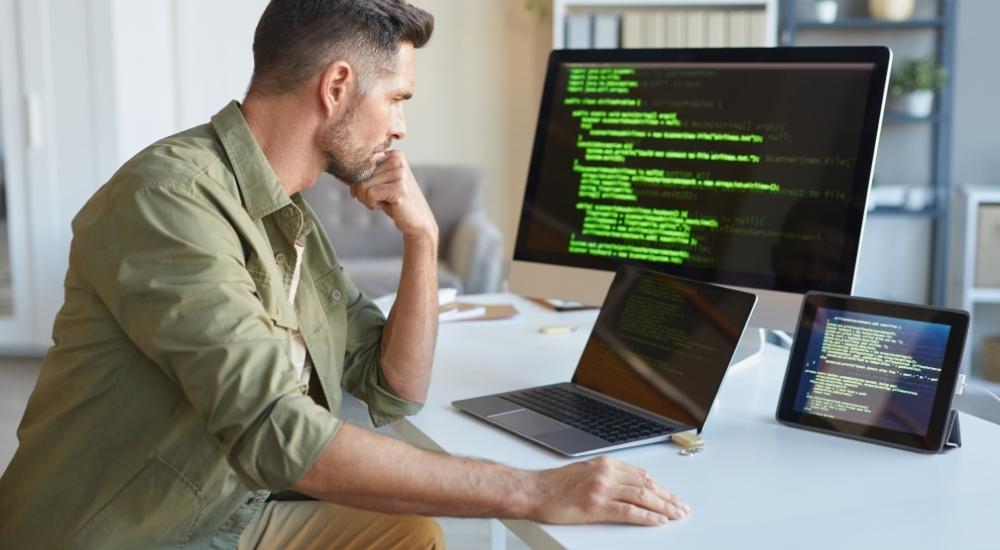 Caching is an important category of the Magento 2 go live checklist. When caching is enabled, Magento 2 will store a copy of the pages and static files it generates in a cache. This can dramatically improve the speed with which pages are displayed to customers.
To enable caching in Magento 2, navigate to System > Cache Management and select the Enabled checkbox next to the cache you want to enable. You can also select the Advanced Settings button to configure advanced options for that cache.
When preparing for showtime, be sure to re-enable caching and refresh the cache.
17. Sitemap
By creating and using a sitemap, you can ensure that your website is properly indexed by search engines, which can help increase traffic to your site. This is an important part of the Magento 2 go live checklist.
Make sure that the sitemap is accurate and up-to-date. This means including not only the main pages of your website but also any subpages or alternate versions of those pages. You should also include any links to external websites or resources on your sitemap.
It's also important to create a sitemap that is easy for search engines to crawl and index. This means using the correct file formats (XML, TXT, or HTML) and ensuring that all links are properly formatted. You should also use descriptive file names for your sitemap files, and include keywords that describe the content of your website.
Remember to submit your sitemap to search engines like Google and Bing. This will help them index your website more quickly and accurately. By following these tips, you can create and use an effective sitemap for your website.
18. Page speed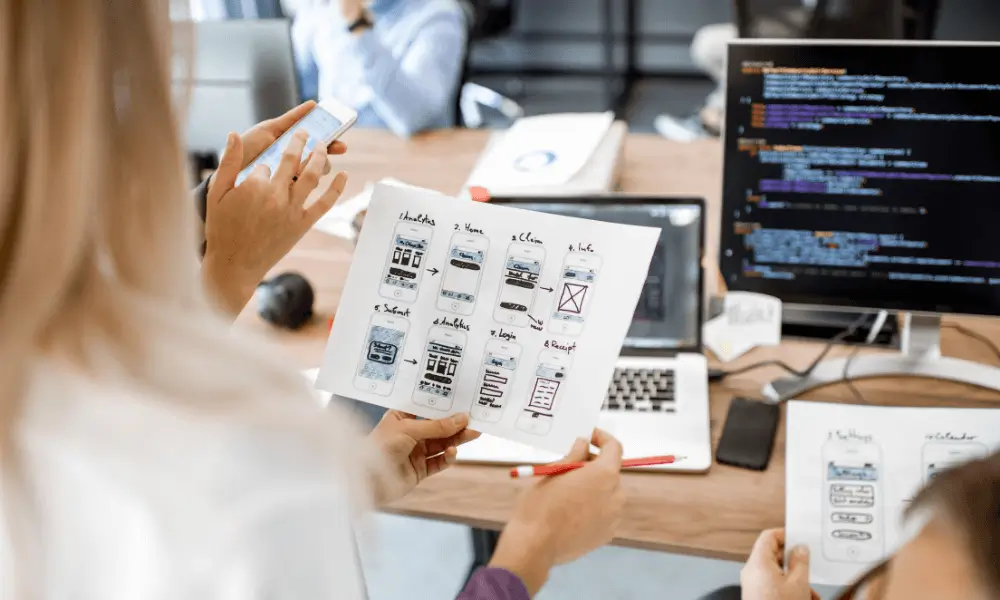 When preparing Magento 2 go live checklist, you should pay attention to page speed. There are a few things you can do to help your website load quickly and as planned. One of the best ways to improve page speed is to minify your code. This removes unnecessary characters from your code, which can help your website load more quickly.
You can also compress your images, so they take up less space on your server and therefore load more quickly. Additionally, you can use caching to store a copy of your website's pages on the visitor's computer, so they don't have to download them again the next time they visit your site.
Wrap Up
You might think that this Magento 2 go live checklist is still quite long, however, we tried to make it as concise as possible. Don't ignore even a thing if you want your Magento store to be launched successfully.
See Also:
[VIDEO] How To Install Magento 2 With No Error In 7 Minutes