Magento is an outstanding eCommerce platform, used by lots of businesses all over the world. As your business grows, however, it can become increasingly difficult to manage and develop the site on your own. That's where Magento development outsourcing comes in – a service that allows you to outsource the entire development process of your Magento site.
By working with a Magento development team, you can focus on running your business instead of managing a complex eCommerce platform. Why not give it a try today?
In this article, we will show you why outsourcing Magento development is a good solution and how to outsource the right Magento developers.
What Is Magento Development Outsourcing?
Magento development outsourcing is the process of hiring a third-party contractor to develop and manage your Magento store. This can be an excellent option for businesses that don't have the time or resources to do it themselves, or who want someone else to take care of all the administrative work so they can focus on their business objectives.
Most business owners outsource Magento development because they lack the necessary technical abilities. The act of outsourcing involves a company hiring a highly qualified outsider to carry out particular activities. Depending on the type of task the proposed project calls for, the third-party supplier may be either an individual or an organization. The majority of the time, outsourcing is used to obtain resources from IT, development, administration, etc.
Many business owners use Magento outsourcing services to design and run their stores without fuss. Additionally, it enables them to concentrate on their main business while reducing operational costs, relieving pressure on the internal team, and avoiding the need to hire and keep permanent technical staff. Given the advantages, it is advised that companies hire outside developers for Magento websites whenever possible.
Popular Types Of Magento Development Outsourcing
Two of the most popular kinds of outsourcing for Magento development are listed below:
Outsourcing to Agencies:

working with a Magento agency is another option for outsourcing Magento development. Whether you want to create a Magento store from the start or migrate from another platform to Magento, they can help.

Outsourcing Freelancers: Most new business owners opt to engage freelancers, but bear in mind that this has its own set of particular benefits and drawbacks.
To learn more about the pros and cons of each option, you can read this article.
7 Benefits When Outsourcing Magento Development
1. Better project outcomes
When working on a technological project such as the development of Magento, there are numerous bottlenecks and problems that may arise. However, the outsourced Magento agency partner will guarantee the team is capable of handling any issues and adheres to the prescribed approach to complete the project successfully.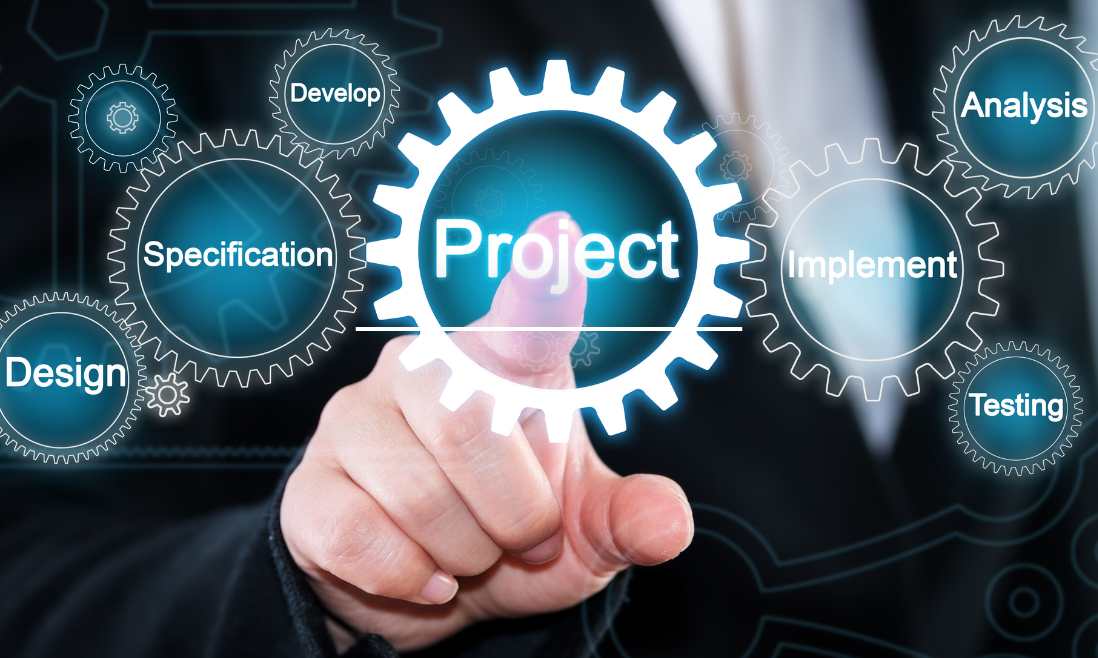 2. Time-saving process
Outsourcing can also provide access to specialized skills and knowledge that may not be available in-house, which can speed up development time. Furthermore, outsourcing can also provide businesses with more flexible working arrangements, such as 24/7 development cycles, which can help to compress project timelines.
3. Stability and consistency
Outsourcing Magento development can provide stability and consistency in terms of the quality and reliability of the final product. When working with a dedicated team of developers, businesses can be confident that the team has the necessary expertise and experience to deliver a high-quality, stable, and consistent product that meets the specific needs and requirements of the business.
Having a dedicated and experienced team for Magento development can also provide consistency in terms of project management, development process, and communication throughout the project. This can help to ensure that the project stays on track, that deadlines are met, and that the final product meets the business's expectations.
4. Exceptionality
How are you going to stand out from the sea of eCommerce websites? The market is now becoming more competitive due to demand increases and there are more online retailers. The only way to survive is to acquire distinctive qualities. You should focus on two key factors: distinctiveness and innovation.
Your website will be entirely original and personalized, thanks to a skilled Magento developer. It will help you by attracting plenty of customers and generating a ton of leads.
5. Access to the specialists
It is also important to note that when outsourcing Magento development, you will have chances to work with many skilled Magento developers that have a wide knowledge and experience in Magento development, from coding and design to the adoption of various business techniques. Remember that the websites built by these developers will be simple to SEO-optimize and can rank highly owing to their fast loading times and attractive designs.
6. Swift and efficient development procedure
The launch of your project will be automatically delayed if you choose to recruit an internal development team. Prior to beginning the development, you must set up HR operations, hire qualified personnel, plan for company bonuses and vacations, handle taxes, and other issues.
When compared to outsourcing Magento development, which enables all operations to be sped up, the process is more time- and money-consuming. Finding a vendor is all that is necessary because they will either identify the appropriate experts for you or handle the hiring procedure.
The typical team structure used by outsourcing organizations includes a project manager, system architects, developers, designers, and QA engineers. These teams follow predetermined procedures, which makes it possible to provide a new product to the market quickly.
7. Business help
In addition to development services, some agencies provide their clients with other services including market research, competitive analysis, study into potential solutions, and so forth. As a result, you may use one business to handle a variety of duties, resulting in a holistic strategy for Magento development.
How To Outsource Magento Development
Now that you are aware of the primary advantages of outsourcing Magento development and the reasons large corporations entrust outsourcing companies with the creation of eCommerce websites, it is time to discuss the steps involved in a successful outsourcing project. You can make your interaction with a vendor easy and successful by using the following recommendations to assist you to avoid making expensive mistakes.
Here are some helpful steps for businesses to follow when outsourcing Magento development:
Step 1: Select the type of project
Choosing the type of your project is the first step in outsourcing Magento development. You can create a small, medium, large store, or even a multi-vendor marketplace when creating a Magento website. Therefore, you must make the following choices about your eCommerce website before contacting a Magento development company:
Select the sort of project you wish to create.
Make a list of the specifications for your project.
Work on the spending plan you have in mind.
Prepare some inquiries for the vendor selection process for Magento.
Step 2: Choose the Magento version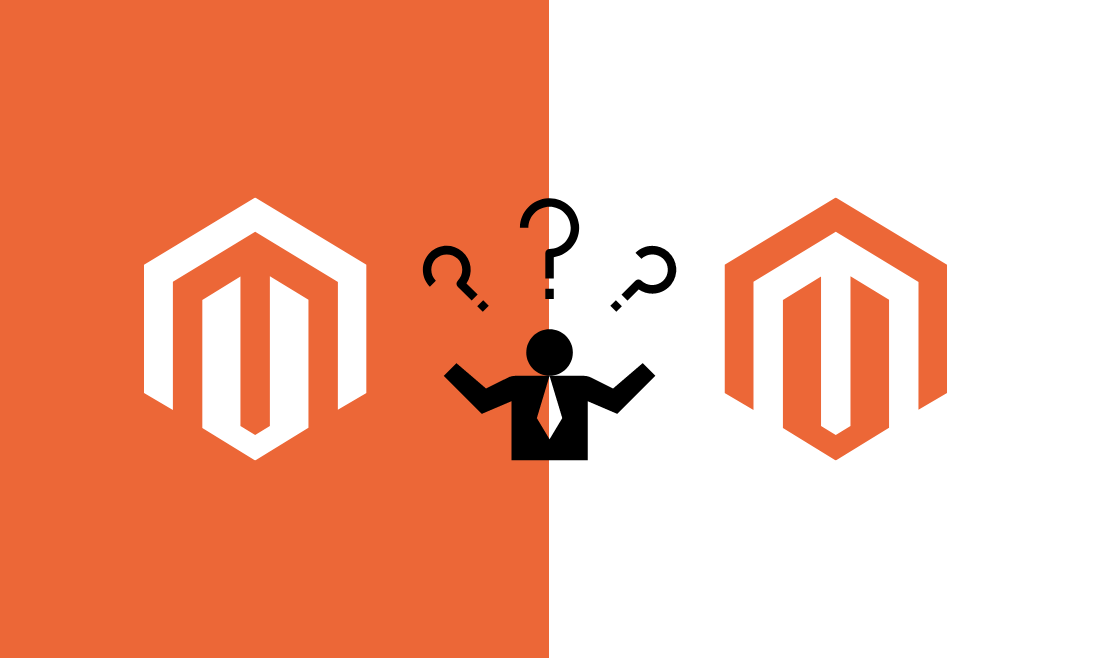 Magento comes in two different versions:
Magento Open Source – a free eCommerce platform that offers small enterprises an adaptable digital commerce option for online sales success.
Magento Commerce – premium version for large and established eCommerce companies
Each of these versions has its own set of features and requirements, which is why it's important to choose the right one for your project. If you're not familiar with these editions or don't know which one is best for your needs, then you should speak to a Magento expert who can help you choose the right version for your project.
Once you've chosen a version, it's important to find an outsourcing company that specializes in Magento. This way, they'll be able to provide you with custom development solutions that are tailored specifically to your needs. By doing this, you'll get better quality and faster turnaround times, both of which are essential when it comes to developing a successful online business.
Step 3: Make project requirements transparent
Once you've chosen the Magento version you're going to use, it's time to pick which features you want your website to have. Make a list of all the features you desire so that you can later utilize them to assist you to locate a development company:
Establish the features list.
Determine the distinctive traits you'll use.
Choose the number of pages your store will have.
Complete your prerequisites, then advance to the following phase.
It's time to move on to the next step and select a trustworthy development vendor once you've decided on the kind of project you're going to produce.
As we have just mentioned, there are two popular types of Magento development outsourcing: Agency and Freelancer. Each of them has its own pros and cons, if you choose to hire an agency, then it would be much easier to search and find information and the price can be higher. In contrast, if you go for freelancers, the information and pricing you have got about them will be more opaque compared to a Magento development agency.
Some platforms like Clutch or DesignRush are also among the finest agency to hunt for companies that offer Magento outsourcing services. Such websites solely feature top development firms and give you all the information you require:
Specialization
Experience
Customer feedback
Rate per hour
Portfolio
We are proud to say that Tigren is one such trustworthy company and has years of experience in developing tailor-made Magento solutions for our clients. With more than 10 years of working in this field and qualified staff, we always try our best to give the best Magento solution to every project we are required.

Step 5: Contact the suitable Magento development outsourcing service
Try to get as many questions about the project during the vendor contact. Feel free to contact two or more companies. Before deciding to hire a company, be sure to interview a couple of them. It would help if you weighed all the relevant factors before making a choice.
Experience of the developers
Quality of workmanship
Technical knowledge and skill set
Degree of project customization and flexibility
Client feedback and satisfaction
Once this process is complete, feel free that you have successfully chosen the best Magento development outsourcing service for your project.
FAQs
1. Why is outsourcing Magento development crucial?
The reason for the importance of outsourcing Magento development is that those beginning an online business lack the specialized technical knowledge or funds necessary to recruit a permanent team of technical experts. These entrepreneurs have the managerial skills necessary to run a profitable firm, but they lack the technical knowledge of Magento which is required to design, integrate, migrate, implement, etc.
In order to concentrate on what they do best, organizations outsource these projects to firms or developers at this point. You only need a quick internet search to find a Magento outsourcing provider that meets your needs.
2. Where should businesses hire Magento developers?
There are many places to find a suitable Magento developer to meet your demand. However, some good places to look for Magento developers include freelancing websites, job boards, and tech communities. Additionally, many large companies also hire Magento Developers through a third-party agency. So make sure to do your research and find someone who can meet all of your specific requirements!
Nowadays, there are various trustworthy companies that provide Magento development services with perfect working skills, depth experience, and good customer communication,…
You can consider Tigren – a company with 10+ years of working with Magento development services, we are proud that we could provide available solutions to customers' requests, always willing to receive feedback and improve as well as we can.
3. How much money should be paid for outsourcing Magento development?
A Magento developer in the US charges between $75 and $90 per hour. However, a Magento developer's hourly wage is based on a variety of factors. Their residence will affect their price in addition to their skills, knowledge, and education.
Developers with similar abilities might be found in Eastern Europe paying $15 to $30 per hour. While in India, depending on the companies you buy from, the pricing ranges from $20 to $35 per hour.
The money you put into outsourcing Magento development also relies on the size and type of project that you require. Furthermore, the fees of outsourcing Magento developers also base on the experience, portfolio, and skills of the developers that you choose.
Wrap Up
In this article, we have examined the grounds for contracting out Magento development work. Because a Magento development solution will involve a significant financial commitment, choosing one can be challenging. Be careful while choosing your collaborators if you want the best results.
If you are looking forward to hiring talented and highly-experienced professionals for your next project, keep Tigren at the top of your list!