With great features and friendly interfaces, Magento is definitely one of today's leading website-building platforms. That's why many merchants curious about Magento pricing for building an online sales channel.
However, it is undeniable that the e-commerce Magento website building and operating process requires quite some steps. As a result, it is not easy to calculate the necessary costs for setting up the desired store.
No worries, today this post will help you calculate the price to fully develop a Magento store.
Magento Pricing Breakdown
Magento Edition
In terms of pricing, Magento offers three different editions: Magento Open Source, Magento Commerce, and Magento Commerce Cloud. Each package has a different pricing plan, features, and support from Magento.
Many people admit that Magento is quite a supportive company when distributing an Open Source version that can be used completely free of charge. Although this edition will be limited in some features compared to the paid editions, it can still meet most businessmen's requirements.
Magento Commerce is a popular e-commerce platform that has many features that make it special. Among these features are detailed reports and B2B capabilities. However, the price of this service can be high, with the minimum fee set at $22,000 and the maximum fee at $125,000 per year.
If you're looking for a comprehensive eCommerce platform that can handle everything from product management to marketing, then Magento Commerce Cloud is the solution for you. This service costs between $40,000 and $190,000 per year, but it offers lots of benefits that are worth the price tag.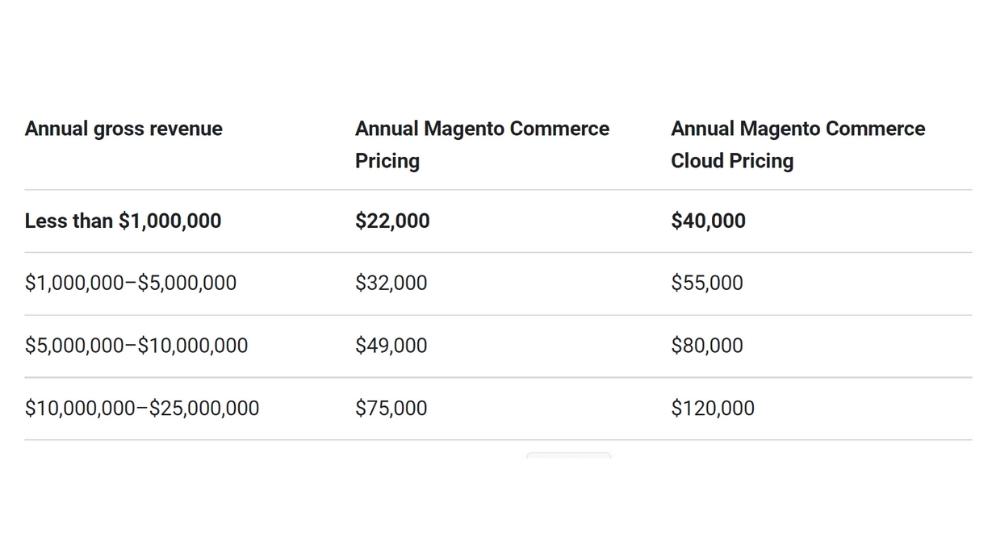 Extensions
There are many different types of Magento extensions, but the most popular ones are those that add new features to the platform or that improve its functionality. Some of the most popular Magento extensions include:
SEO Extensions – These help your shop rank higher in search engine results pages (SERPs).
Advanced Custom Fields – This extension lets you add custom fields to various parts of your shop, such as product pages, checkout processes, and order forms.
Social Media Sharing Buttons – These buttons let you easily share content on social media platforms like Facebook and Twitter.
Advanced Shopping Cart – This extension lets you manage multiple orders in a single shopping cart, which can save you time and money.
This part depends on your needs. You might want to equip your website with plug-ins to enhance its convenience and usefulness. There
However, a Magento website's functionality is complete, so you probably won't need it. The cost for an extension can be anywhere from $50 to $600 and should be carefully weighed when you plan Magento pricing.
Hosting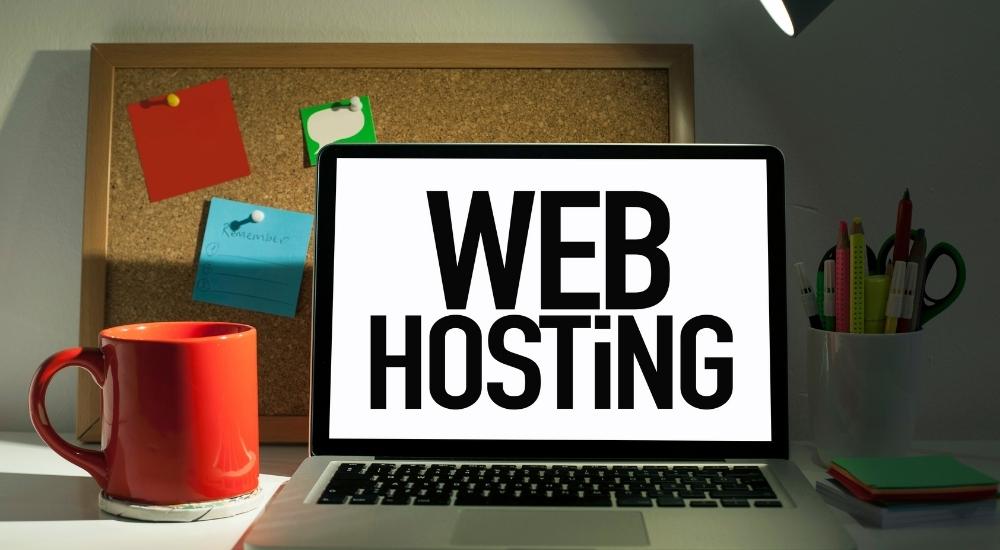 The cost of hosting is one of the main components of Magento pricing you should pay attention to. This is similar to renting a space on the main server to store your website data. This cost will vary depending on the Magento service packages you decide to use.
If you use Magento Open Source, the hosting fee is pretty cheap, probably $100-$500 a year. The hosting price for Magento Commerce will be much larger, varying from $500 – $6,500 per year, depending on your site's complexity.
However, if you choose Magento Commerce Cloud, this cost is eliminated as the data will be stored in Magento's cloud.
Read More: Top 12 Magento Hosting Providers [Infographic]
Domain
This is a fixed cost you have to pay yearly to maintain your website. A domain is the website address. It's what represents your brand to users. Usually, you'll invest about $10 – $400 per year for it. There are two main types of domains available in the market with different ranges of price:
A brand new domain will cost you from $10 to $20 yearly. It is a great option if you're looking to start your own business.
An expired domain will require you to pay from $20 to $400 yearly. It may be a better choice if you already have an established business and are looking to expand into a new market. This is because an expired domain will likely still be remembered by people who visit websites that use it. This means that more potential customers will see your website when they search for information about the topic or product you offer. This type of domain also tends to sell faster than brand-new domains because there isn't as much competition yet.
SSL Certificate
SSL or Secure Sockets Layer certificates are a certification that your website is secure and safe. Google will prioritize showing sites with this certificate over those that don't, which in turn increases the credibility of your customers. In addition, it also increases the pricing for Magento from $50 – $300 per year. So why choose an SSL certificate? Here are some reasons:
Increased security: Your site is more likely to be viewed as being secure and legitimate if you have an SSL Certificate installed.
Faster loading times: When browsers see a Secure Sockets Layer (SSL) Certificate, they understand that the website is encrypted before sending any data over the network. This can significantly reduce the time it takes to load your pages!
More sales lead: One study found that 66% of online shoppers trust websites with an SSL Certificate more than those without one. This means that you're increasing potential revenue by attracting more lead forms and higher conversion rates on your eCommerce platforms!
Digital promotion and SEO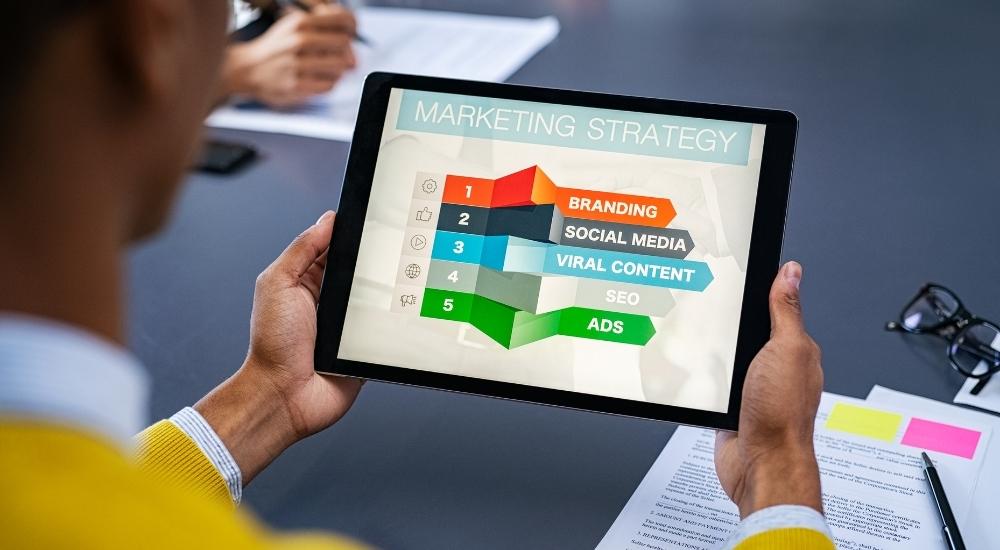 Online stores make money by selling products to customers. But in order to reach more people, you need to use SEO (search engine optimization) and digital marketing techniques. All of these methods help increase traffic flow into your store and convert shoppers into buyers.
Based on this information, a reasonable budget for website marketing for an average e-commerce website would range from $10,000 to $40,000. This amount should cover all necessary costs associated with online advertising, search engine optimization (SEO), content creation and distribution strategies, social media management services, etcetera.
Make sure you allocate enough funds to cover any unexpected expenses that may crop up during the course of your campaign – after all, nothing ruins a good investment more than unnecessary stress!
Payment Gateway Providers Fees
A significant percentage of global payment transactions are processed by payment gateway companies such as Stripe, Authorize.net, and PayPal. With over 100 million users, Stripe is the most popular payment gateway provider in the world. The fee for a successful transaction starts from 2.9% plus $0.30, notwithstanding the fact that these providers charge different fees for their services. This implies that a successful payment through one of these companies costs around 3% on average.
Maintenance
Magento pricing also involves the cost of website maintenance and upgrades.
Website maintenance is essential for any business, and it's especially important for those that operate online. Website speed is critical these days, as consumers are increasingly turning to the internet for their daily needs. By improving your website's speed and overall experience, you can create loyal customers who will continue to visit your site time and time again.
Website upgrades can be a great way to improve your business. Not only do they look nice, but some website interface upgrades also have the potential to boost your revenue. However, implementing these updates will require time and money – typically costing around $90-$130 an hour in total. So, it's important to weigh the benefits of upgrading against the costs involved before making any decisions.
Magento Website Design Cost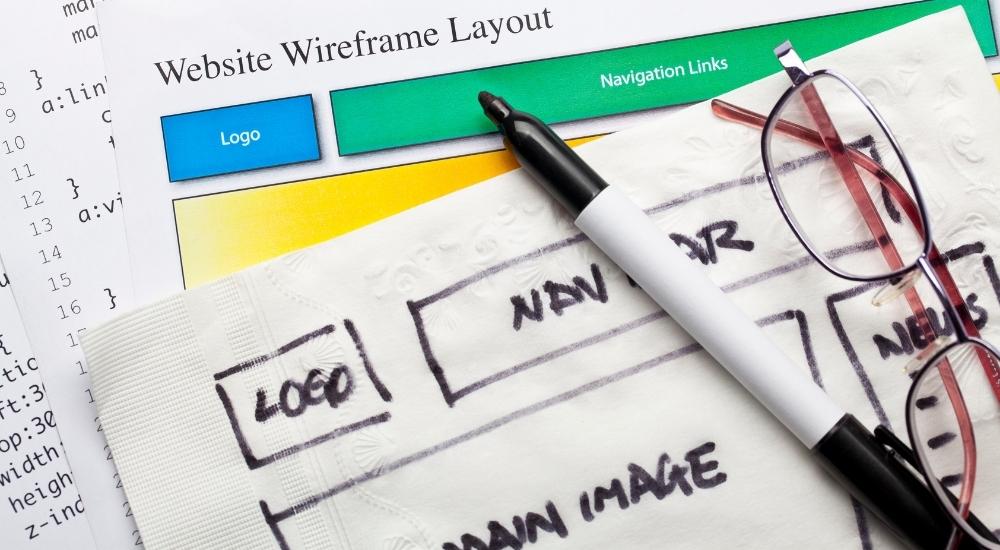 Use Ready-made Magento Themes
There are a number of ready-made Magento themes available for purchase, all of which cost between $0 and $180. If you're just looking to get started quickly, then one of these themes may be ideal for you. They all come with pre-built pages and designs, so you don't have to spend time creating your own from scratch.
Design A Customized Theme
Theme design can take a lot of time and effort, but it's definitely worth it if you want a custom-made theme that looks great and functions perfectly.
To get started, you'll need to come up with a detailed proposal that outlines what you would like your theme to look like, as well as the specific features and specs that you need. Once you've received approval from your client, you'll then begin working on the project. You should expect to spend between 40 and 160 hours on this project, which will total up to $5,000+ in total.
Magento Website Development Cost
Usually, you will have four choices for website-building activities:
Hire a web design agency.
Build your own web development team.
Hire a freelancer.
Build it yourself.
Those options have different pros and cons. Let's dig into it!
Web Development Agency
This is the most useful option, however, it requires a certain budget. But don't worry because the amount you spend will often come with quality.
Therefore, if you accept to spend a relatively large amount of money on hiring an agency, you will receive support from a professional and experienced team. They have the capability to turn your ideas into exquisite products in reality perfectly. This investment surely sounds like a good sense of finance.
Moreover, these agencies often have many different service options for you to choose from. Thanks to this, you can reduce Magento pricing.
For example, instead of hiring an agency to do a whole site from scratch (this usually costs $25-$200 an hour), you can save money by purchasing their pre-made theme, then hiring them to edit it. The price often ranges from $300 or less for one website theme.
One of the most reliable Magento web developers to work with is Tigren. We provide diverse Magento services, including Magento website development. We have worked with Magento since 2012, and we know the ins and outs of it.
Developing a Magento store with us means a worry-free process. We will accompany you through the entire process and give advice so that the final result promises to boost your e-commerce business.
In-house Website Development Team
This model is usually only suitable for medium and large companies that need to develop and take care of one or more websites on their own in the long term. Owning a design team will speed up the store developing and updating process. Besides, you can also control the development cycle easily.
However, you will have to pay your team for a very long time. It will be much more expensive than hiring an agency if you calculate the total cost. On average, you need between $60,000 – $80,000 per year for an inexperienced programmer.
Therefore, if your company lacks strong resources, you should not consider hiring a separate team.
Freelancer
Hiring a freelancer will often have a larger price swing than the options mentioned above.
Southeast Asia: $10 – $20 per hour
Eastern Europe: $20 – $60 per hour
Western Europe, US, UK: $150 – $200 per hour
However, freelancers are a special breed of worker. They have the flexibility to work from home, on their own time schedule, and often don't have fixed hours with which they must work. This can create communication difficulties between the freelancer and the client – both parties may not always know what is expected of them.
To avoid misunderstandings, it's important for both sides to be clear about each other's expectations from the start. Make sure all agreements (such as payment terms and deadlines) are written down in a clear and concise manner so there is no ambiguity or confusion later on. Skipping steps in the process can lead to frustration on both ends, so take care during the negotiation phase to make sure you get everything you need!
Self-built
This option is quite difficult but not impossible. You can still make a website yourself without anyone's help.
However, to do it, you will have to take some programming courses on your own. These courses' prices can be free or up to thousands of dollars.
Even with extensive knowledge of web development, the amount of work you have to do will be immense. If you aim to be a business person and not a website developer, we don't think you should choose this option.
What Is The Best Magento Pricing Option?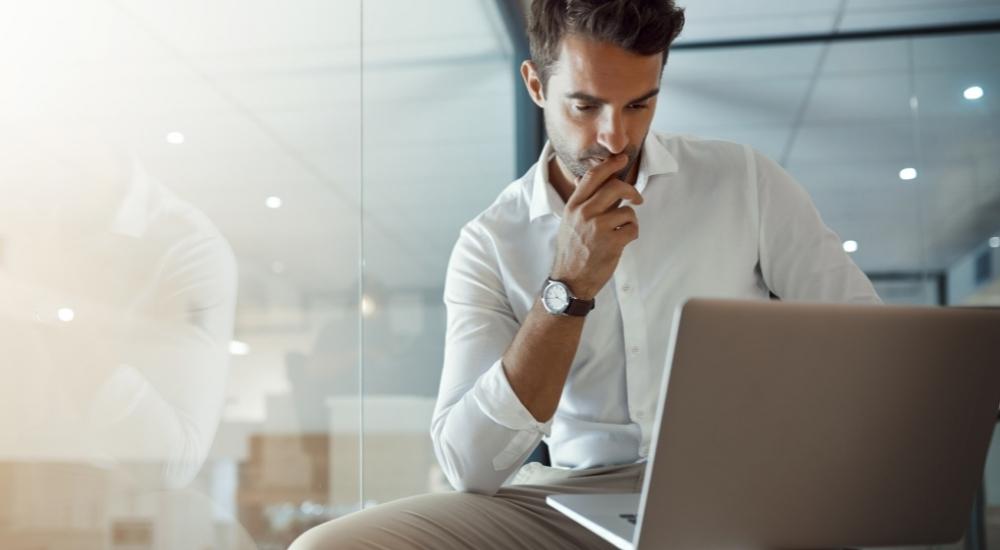 You can use the information provided in this article to calculate the total cost that you may need to pay for developing a Magento website.
For referral, building a website using Magento Open Source will cost you an average of $12,000 to $57,000, depending on your choices of web development and relevant costs.
For Magento Commerce, the total cost you need to spend will range from $43,000 to $190,000. As for Magento Commerce Cloud, you will need to prepare a budget of $60,000 – $250,000 per year.
There is no formula to calculate the right budget for all companies. You should choose the most suitable price based on your resources, business type, and yearly revenue.
However, there are a few key points that should always be taken into account when calculating a budget:
Calculate your annual revenue (before taxes). This will give you an idea of how much money you can realistically spend without running out of cash.
Use your resources wisely. Don't overspend on items that don't contribute significantly to your company's success or profitability.
Be realistic about how long it will take you to recuperate the costs of any investments made in the budgeted amount. Remember: A penny saved is a penny earned!
FAQs
1. How much does Magento cost?
Magento is a free open-source platform, but there are many paid extensions and themes that can be used to enhance your store. There is no one-size-fits-all answer to this question, as the cost of using Magento will vary depending on your needs and requirements.
Some of the factors that will affect the cost include:
The size and complexity of your store
The number of products you sell
The level of support you need
Whether you need a custom design or theme
2. Is Magento free or paid?
Magento provides three different editions: Magento Open Source, Magento Commerce, and Magento Commerce Cloud. You can use Magento Open Source for free while you are required to pay for Magento Commerce and Magento Commerce Cloud.
3. Why is Magento expensive?
Because it is a comprehensive eCommerce platform with a wide range of features and capabilities.
Magento is an open-source platform, which means it is free to download and use. However, Magento also offers paid versions with additional features and capabilities. These features and capabilities make Magento an expensive eCommerce platform compared to other options like Shopify or BigCommerce.
4. Does Magento take a percentage of sales?
No, Magento does not take a percentage of sales. Instead, it charges merchants a licensing fee for use of its software. The fee is based on the number of products a merchant has in their catalog.
Bottom Line
Building a website is usually quite expensive, no matter which platform you choose. Therefore, it is great that Magento offers many services at different prices. This brings you more choices about balancing costs between activities in website building in particular and business in general.
For more helpful information, such as Magento pricing, you can read further into Tigren's blog. For individuals who want to succeed in the huge eCommerce industry and have substantial expertise in the area, our team is constantly coming up with new beneficial information and advice. Our articles cover a broad range of eCommerce-related topics, from online marketing strategies to development tricks. You can always count on us for any issues with your Magento eCommerce sites. As a team of Magento development experts, we are always ready to assist.