E-commerce is now widely used by people of all ages, with 22% of the world shopping online. Undoubtedly, e-commerce helps businesses of all sizes enhance their revenue through an online customer base. Out of the reputable e-commerce platforms, Magento is an optimal solution that owners can entrust to build their website. However, does the Magento web development cost keep you up at night if you have a limited budget?
Many people consider that is a huge problem. But don't worry. This post will help you understand the Magento pricing breakdown and provide you with tried-and-true tips for reducing it.
The Average Magento Web Development Cost
There are 2 ways to create a Magento website.
The first option is to hire a local web development company, which can cost anywhere between $50,000 to $100,000.
The second option is to employ an outsourcing firm. The price for this option only stays between $5000 to $20,000.
Why is there such a massive difference in the costs? The answer has to do with the labor costs of different countries.
That is one of the main reasons why end-clients prefer to hire development businesses from countries with cheaper labor costs. And local enterprises also want to outsource projects to other countries to gain profits from cost differences for this reason.
Selecting outsourcing companies to design Magento websites is more popular as it allows businesses to save money. So this article will follow this direction to break down the costs involved when outsourcing a Magento development business.
Magento Web Development Cost Breakdown
Web Design Cost ($500-$3,000)
Theme selection is crucial since it determines the store's frontend appearance. There are two options for web design:
Ready-made Magento themes
Using a ready-made theme might cost anything between $500 and $1,000. You may start with a simple base theme (which is the closest to what you'd want your store to look like) and then hire developers to install and customize it.
Custom design
On the other hand, if you want a custom design from scratch, you'll need a clear understanding of what you want out of the theme before hiring a team of developers. Get inspiration from similar businesses as well as advice from the developer you'd work with. The budget for this option ranges from $2,000 to $3,000.
Web Function Cost ($150+)
Given the fact that the Magento platform includes all of the necessary features, many stores still require extensions. The answer is that it depends on the owners' goal to grow their businesses.
Some extensions are free, while others can cost hundreds (even thousands) of dollars.
There are two options to develop web functions:
Use Magento extensions: all you need to do is buy the extensions and hire developers for installation and customization. Each extension usually costs between $150 and $200.
Develop custom functions (in case there are no available extensions): the cost is determined by the function's complexity.
Payment & Shipping Method Installation Cost ($300 -$1000)
While the payment gateway plays the role of the guardian of your customer's payment data, capturing and transferring it from the customer to the acquirer, the shipping method guarantees that goods are delivered to your customers.
Therefore, they are of crucial importance for Magento web development. You usually have two options for installation payment gateway and shipping method:
Using payment gateway default and shipping carrier of Magento: the budget is up to $300.
Integrating any other payment gateway such as Paypal, Authorize.net, Google Wallet, Amazon payment, 2checkout, and the shipping carrier corresponds to your business needs.
Those gateway providers can support your store regarding security, payout time, and multi-currency, and each can cost between $500 – $1,000.
Project Management Cost
Many elements, such as the feature lists, design complexity, categories, and the number of localizations, can significantly influence the budget for a Magento project.
There is no fixed number as project management cost is around 10% of the project's total cost.
Support Cost
In the event that something goes wrong, support is a crucial service that your shop needs. Based on each company's policy, whether they charge a support fee or not.
If the agency offers free support, the period is usually 3 months.
The Best Magento Web Development Service Provider
Rather than hiring a local development company, which may cost thousands of dollars, Tigren Solutions can provide you with all Magento services with the best quality and at a reasonable Magento pricing.
Currently, we offer a variety of Magento development services, including building a new Magento website from scratch, Magento migration, Magento web development packages – starting from $2,499, and Magento progressive web app development.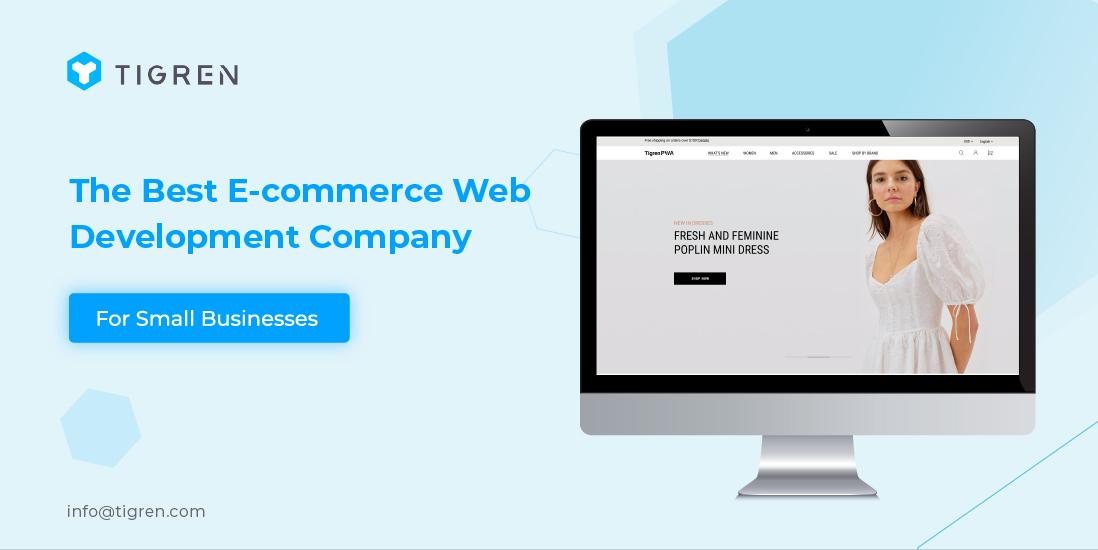 Wrapping Up
Though Magento web development cost varies depending on the shop owners' choice when running a Magento store, the typical cost in local firms is significantly more than that of outsourced companies.
Therefore, store owners must choose a good Magento service provider that ensures excellent quality and cost-effectiveness.