Recently, offshore outsourcing web development has become a popular option for many e-commerce businesses in developed countries. They get tons of benefits from these services since it not only saves a business a big amount of money but also opens a doorway for a business to grow further.
If you don't know much about offshore outsourcing web development, don't worry, this post will walk you through everything you need to know and help you decide if it is a good choice for your online business.
What Is Offshore Outsourcing Web Development?
Offshore outsourcing web development means you hire a third-party software business overseas to outsource your project.
For example, a company in the US outsources an offshore software company located in Vietnam for their company website.
Offshore Outsourcing Web Development Vs. Other Web Development Outsourcing Models
There are three models of outsourcing services: 
Offshore Outsourcing
Onshore Outsourcing
Nearshore Outsourcing
1. Offshore Outsourcing
Offshore outsourcing is getting a project done by hiring an outsourcing company from a different country that has a different time zone.
This is the favorite option for many e-commerce businesses in developed countries such as the US, UK, Canada because of its flexible and competitive price sets and labor resources.
Besides, with offshore outsourcing, you can find the best tech talents for your project and scale it quickly. Nevertheless, remember that there will be time zone distinctions and language barriers that can affect the development workflow.
2. Onshore Outsourcing
Onshore outsourcing is the way to get a project done by hiring an outsourcing company located in the same country as the hiring company.
The biggest benefit of this option is the geographical closeness, which means there will be no language and cultural barriers, and time zone differences.
However, this model is only suitable for companies with big budgets because onshore outsourcing costs more compared to other models.
3. Nearshore Outsourcing
Nearshore outsourcing is the way to get a project done by hiring an outsourcing company located across the border from the hiring company.
This model also has the same benefit as the onshore model, meaning it's easier to deal with issues.
However, keep in mind that nearshore outsourcing maybe also a high-priced option.
What Are The Advantages Of Offshore Outsourcing Web Development?
1. Lower costs
Offshore outsourcing web development is cost-effective, which allows your business to save cost and use it for other purposes.
By opting for offshore outsourcing web development, you spend less money without sacrificing your project's quality thanks to the difference in labor costs in different countries.
2. On-demand access to tech talents and experts
Offshore web development means finding the best specialists for your project and resolving the lack of tech experts' issues. The project can be handled by a team from thousands of kilometers away without disruption.
3. Time savings
Reliable offshore outsourcing companies can usually speed up the development process and deliver the project on time with continual development and flexibility to possible changes.
4. Decreased stress with experienced outsourcing companies
Reliable offshore software companies have experience working with multiple clients in different industries.
Therefore, they can take advantage of cutting-edge technology to provide you with a high-quality project that makes you stand out in the competitive market. This will also decrease your stress and worry about the project outcomes.
5. High scalability
Offshore outsourcing allows you to scale a project more quickly and avoid the expensive costs spent on scaling up and down the development team.
6. Secured project
A trustworthy company can promise you reliability since most projects must rely on legal contracts such as NDA. These legal contracts will make sure that your project is secured and under protection.
When To Use Offshore Web Development Services?
For Business Owners
If you are an e-commerce business owner, below are some situations in that you can get the most out of offshore outsourcing services:
When you're on a budget
When your business/website needs flexibility
When you want the quality of your business to be improved
For local web development companies
When you have a large number of projects from your clients that need to be delivered on time.
When you need help with some technical knowledge.
When you want to build some specific features for the websites.
Whether you are a business owner or a local web development company, you can both take advantage and get the best out of offshore outsourcing. However, you need to find a reliable and trustworthy offshore outsourcing company to work with.
One of the most trustworthy outsourcing companies that must be mentioned is Tigren. We have more than 10 years of experience providing outsourced web development services with plenty of successful projects delivered.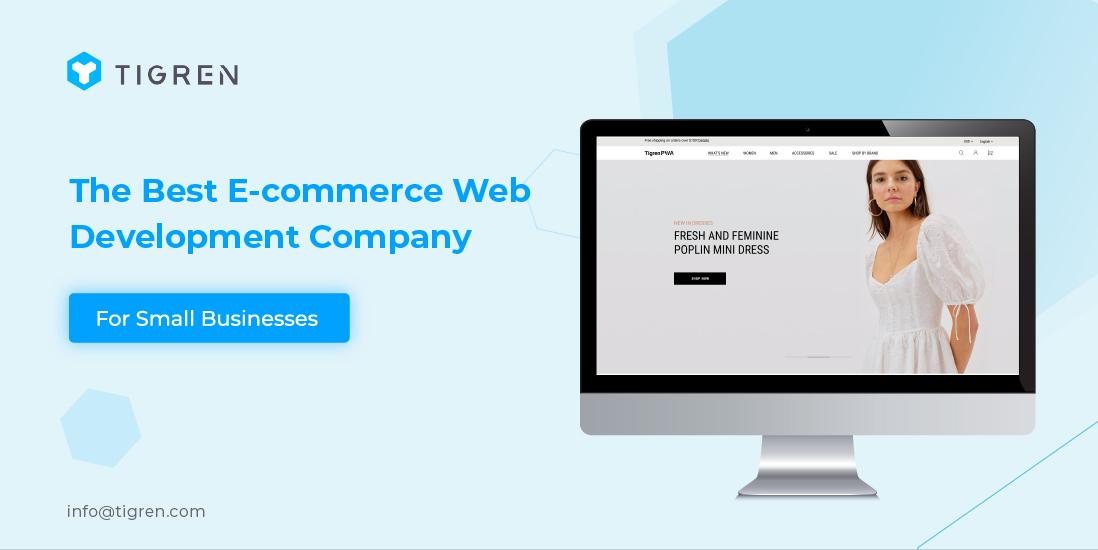 So Is Offshore Outsourcing Web Development What You Are Looking For?
Offshore outsourcing web development can provide a business with a range of benefits and opportunities, from cost-effectiveness to time and effort savings. If you are looking for saving resources and obtaining a new flexible website that would thrive on the market, offshore web development is your perfect option.
Read More:
In-House Vs. Outsourcing Website Development: Which Should We Choose?
Offshoring Vs. Outsourcing Web Development: What Is The Difference?
Outsource eCommerce Web Development: What To Know In Advance