It is now more accessible and less expensive to start an online business for women than before. Women with little or no expertise in entrepreneurship can launch a business. Here are some suggestions for online business for women, particularly homemakers, who want to begin lucrative enterprises from the comfort of their own homes.
COVID-19's Impact On Female Entrepreneurs
COVID-19's impacts have been felt worldwide, but it appears that women have been impacted the most, including female entrepreneurs.
One explanation for this is that household and childcare responsibilities have been disproportionately assigned to women. Because of schools and offices shut down, several female entrepreneurs juggle childcare and homeschooling while running their online enterprises.
Of course, this isn't the only reason. Female company owners were substantially less likely to solicit for and get business capital before the epidemic, implying that women fared worse during the outbreak.
Even though female-led enterprises were operating equally and male-led firms before the pandemic, COVID-19 has disproportionately disadvantaged women due to their less advantageous starting conditions. COVID-19 has also significantly impacted tourism and personal services, where women are increasingly likely to own enterprises.
10 Online Business For Women Which Can Be Started Right Away
1. Food catering service
Online food and delivery is not a new online business for women concept, but it has developed as technology has advanced. So far, many businesses have focused on grocery delivery, meal-kit delivery, restaurant table booking, late-night food delivery, and other ways of conducting business.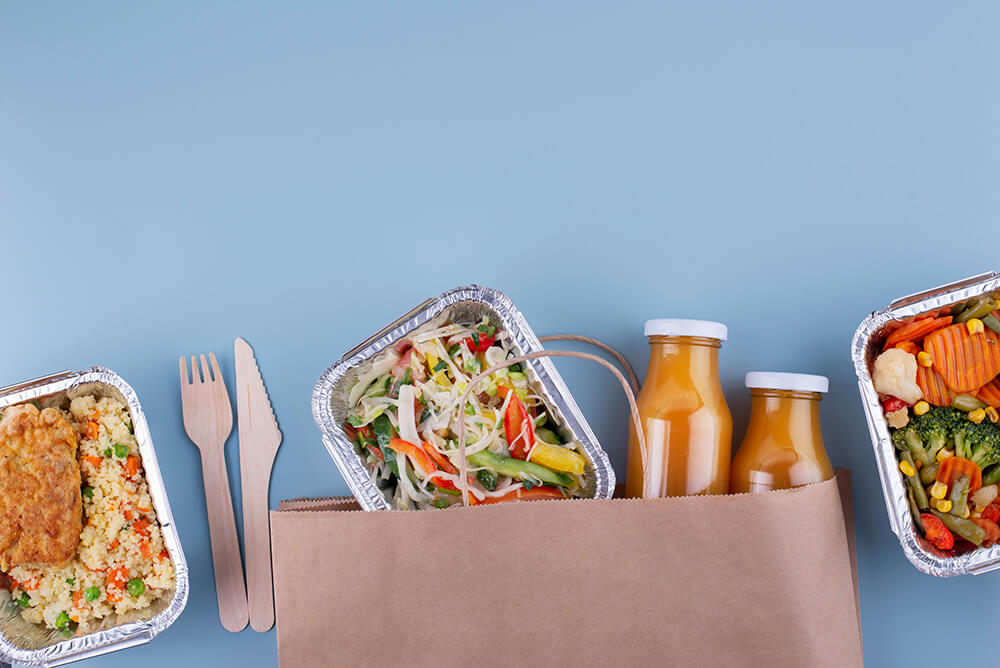 Home-cooked meal
Making the most of existing resources, avoiding high initial expenses, avoiding capital stagnation, and having a plethora of supporting tools, among other things, are all significant advantages to entering the online food business industry.
Meal advertising and websites/apps for rapid food delivery are booming, making it a fantastic time to sell food online. Women may make internet meals for 3, 4 times the original price with minimal effort, a little cooking aptitude, and some online marketing abilities.
Baked goods
Bags of roasted chestnuts, potatoes, and steaming corn are delicious throughout the frigid winter months. You may entirely integrate these meals in your online food business model to improve your income with low capital and simple processing (buy supplies, prepare, bake on a charcoal burner or oven).
To execute this business concept, you should not only choose high-quality, healthy, adaptable, and delicious components but also pay attention to the packaging quality. When delivering to clients, pick a bag made of cement material with a high heat retention ability or use heat-retaining delivery boxes to keep the food warm.
Organic product
If you decide to create an organic food shop, you will need time and effort. It's not only about the items at an organic food shop; it's also about identifying your target market. The customer segment for organic products is growing, and their requirements are also diverse. For instance, a family may buy different organic items compared to an individual who lives alone, so make sure you know who you're selling to advertise the right products.
2. Online boutique
Many people opt to start selling clothes on the internet. However, not everyone knows where to begin or sell online efficiently.
You need to know who you're going to sell something to before selling. This is a crucial stage since it will influence whether the shop succeeds or fails. The online boutique is also one of the best online business for women.
Design and make your own clothes brand
Starting a clothing line may be one of the lucrative online business for women. Depending on the clothing line you wish to start, the procedure will most likely require distinct processes.
To compete effectively, you'll need a unique selling proposition that sets you apart from the competition. You first need to find your target customers to see what can make them purchase your items. Will that be the price factors, or styles, materials, …?
Sell thrift clothes
There's a long-term benefit to selling worn clothing. WRAP, a waste-reduction nonprofit, estimates that £140 million worth of clothes are discarded in landfills in the UK each year. Giving our garments a second life in someone else's closet is one method to cut down carbon footprint.
Even when it's selling worn clothes, never neglect your customer service: make sure your products are in excellent shape when they reach their doorsteps. Give them a thorough cleaning, remove stains, and make any minor repairs yourself if possible.
3. Craft/handmade goods
Studies have shown that a group of consumers now yearn for things manufactured by a person— products made by an artist, a creator, a craftsman. The inspiration comes from the enjoyable feeling of recognizing the uniqueness and hard work shown through each detail.
Therefore, no surprise that selling handmade goods online is one of the best online businesses for women.
Jewelry/Accessories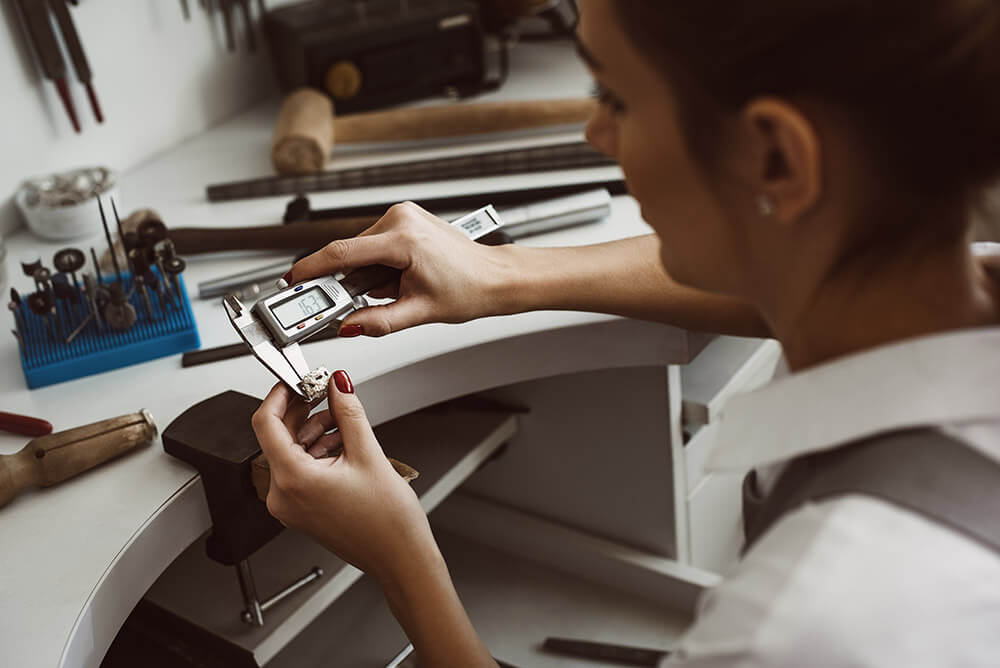 Handmade jewelry is a popular item to offer at craft events and online. It's probably reasonable to argue that jewelry is the most crowded handcrafted goods category.
Examine the many forms of jewelry you may manufacture, as well as what fascinates you and which areas are the least crowded. The most common jewelry items include necklaces, earrings, bracelets, and rings, but there are various methods to accessorize with gems and metal that are less well-known.
Candles
The candle industry has been on fire for some years now. Candles may be used for various functions, including leisure, decoration, and special occasions such as birthdays and weddings, allowing you to distinguish your brand and carve out a niche.
Selling candles is an excellent initial step into online entrepreneurship since candles are reasonably easy to create and can be made in any home kitchen. To get input from potential consumers, you'll need a unique business name, a logo, and a product prototype to get your candle business off the ground.
It would be best to focus on your business plan, which should include all of your small firm's goals, ambitions, and finances. Make sure to look into all of the restrictions and fees associated with running a candle company, as well as the processes involved in launching and maintaining an online store.
Handmade soaps
Handmade soaps and shampoo are currently in high demand and are considered premium items. As a result, you should consider expanding your company online whether you create handmade soaps from your home or a small workstation.
Soap makers like creating their distinctive blends and smells, and they are frequently enthusiastic about discovering their new favorite formula.
When it comes to making soap, the choices are nearly endless, and many soap makers develop their formulas depending on their hobbies or the materials available to them. Of course, if you want to provide more variety to your consumers, you may get your ingredients from any reputable provider.
4. Online education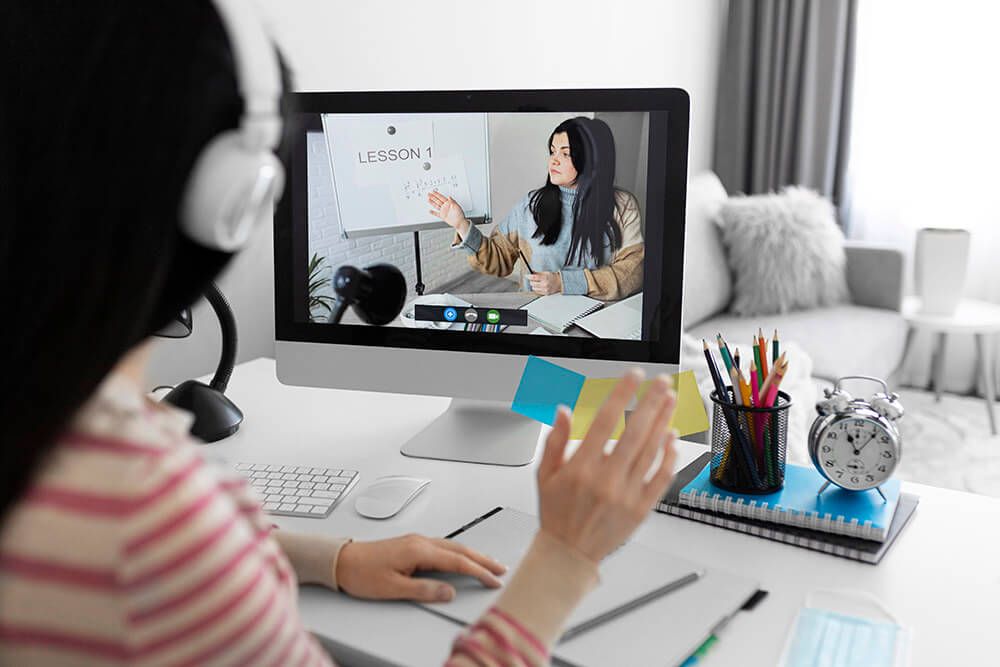 Online education is becoming increasingly popular, and many individuals use it to attend college and general education programs. It takes time to acclimate those who have never taught remotely before. This is also one of the most suitable online business for women.
Make your research, devise a strategy, and take the plunge. Because online education is still relatively new, there is no one-size-fits-all approach. You may be at the forefront of the online educational trend with little research and planning.
5. Make-up class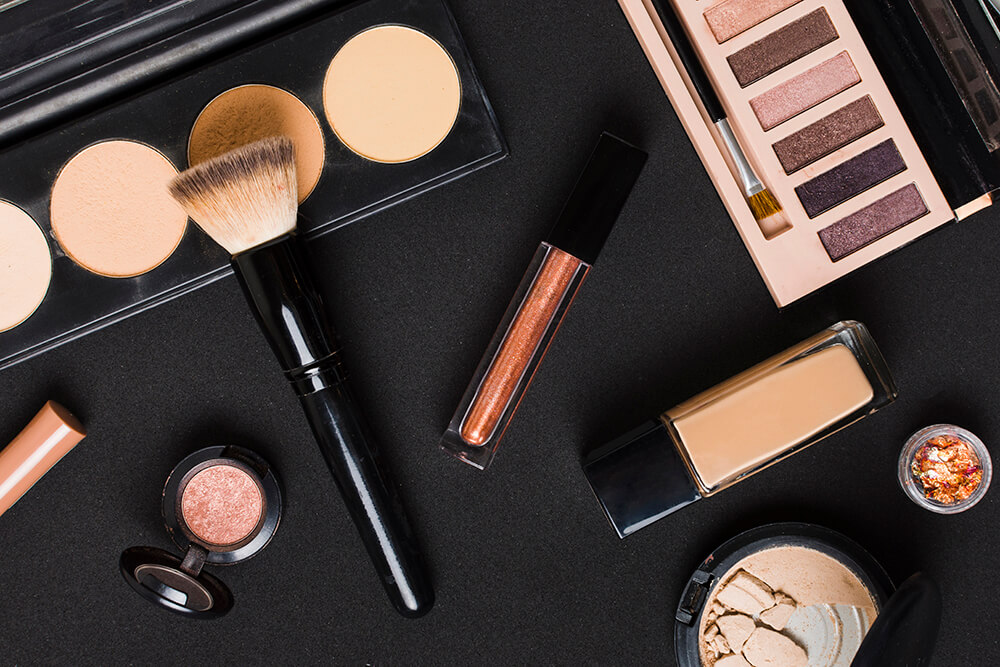 What would a world be without glitz and glam? Make-up has earned a significant position around the globe. Make-up has grown in popularity as an art form, with new branches opening every day. This is also one of the best online business for women.
The world is going digital, and we must follow suit! The epidemic harms the cosmetics business, just as it does in every other industry. Compared to the old way, providing online lessons is more helpful and safer.
There are a few prerequisites for taking online make-up lessons:
Make-up items: A basic set of cosmetic supplies for delivering hands-on instruction. All of these items may be found in almost any home. Additionally, specialized goods can be ordered online.
Mobile/Laptop: You don't need to invest in professional cameras and equipment. Mobile phones can be used to run online lessons. All you have to do is position your phone or laptop correctly.
E-commerce marketplace: We now have all the essential resources, but do we have the correct market? It is an online marketplace that links buyers and providers. The marketplace must be very functional and user-friendly.
It's a great time to start an online make-up business since the competition is low and high profits.
6. Visually-related work
Freelance designer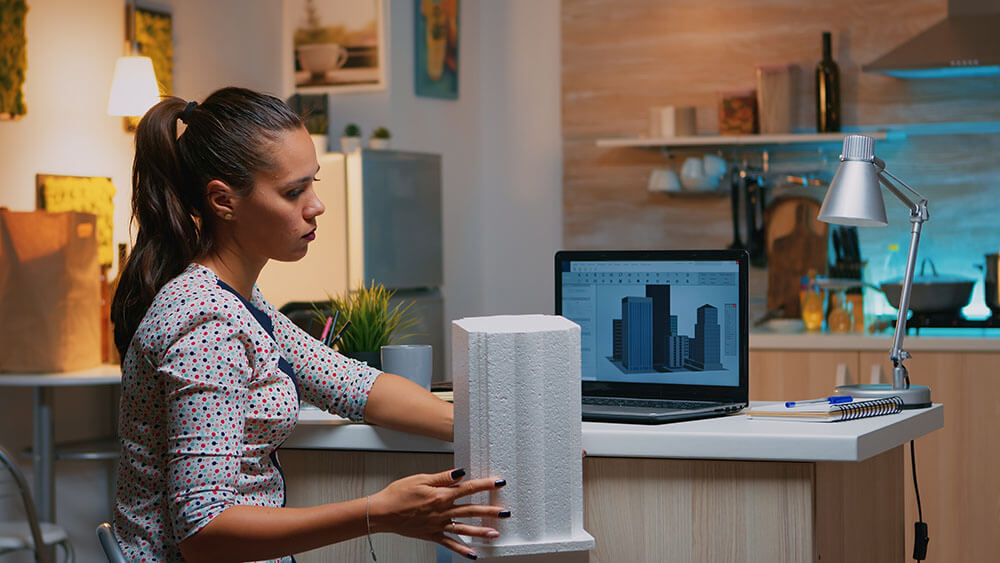 Do you have sufficient skills in design? If that's the case, and you're looking for outstanding work from our online small business ideas list, freelance designing might be a fantastic fit. Freelancing has a lot of advantages. You may take on customers at your own pace, create a strong reputation online and through word of mouth, and work on projects that interest you.
Photography
If you're a talented photographer, you may as well convert your hobby into a source of income. Stock picture sites like Shutterstock and iStock will give you a commission on the pictures you sell. This is a simple and easy way to promote your independence. For professionals, you can even sell your exclusive photos with higher commission rates.
Videography
Another item on our list of online business for women that you might be interested in is video, particularly if you're creative or have a history in digital production. With the emphasis on video on social media and other websites these days, you'll want to take advantage of this trend while you can. As a result, as a video producer, you may work with various customers in various sectors to capture, edit, and produce the right end product.
7. Blogging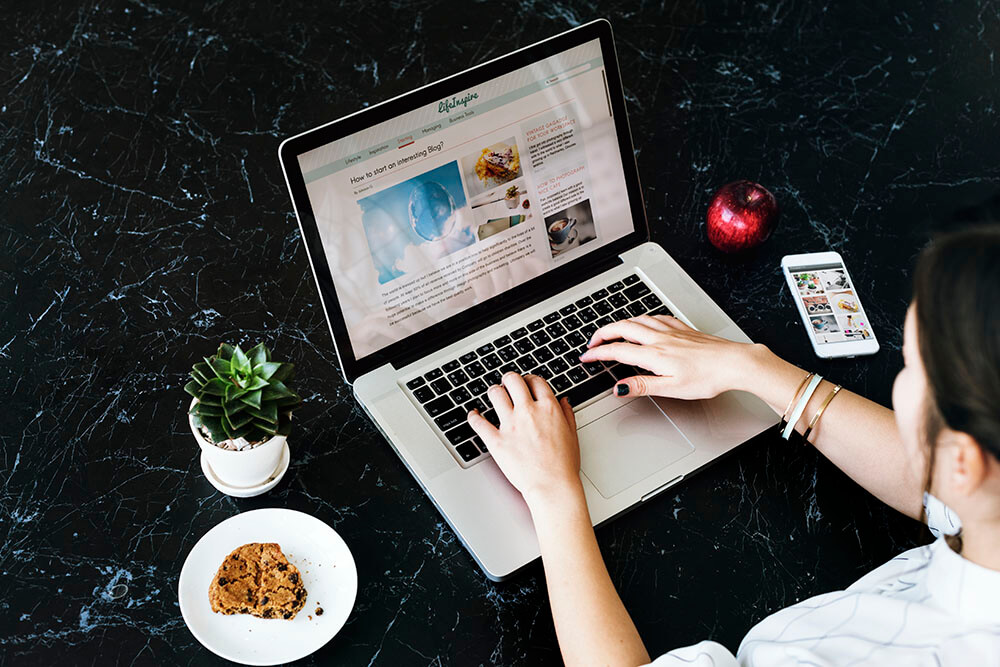 This may sound like an old idea that everyone has already done, but that should not prevent you from embarking on this online business for women adventure. Blogging might be a lucrative business for women who enjoy writing or have essential information to give.
Starting a blog as an online business with website builders like WordPress is straightforward, but consistency and quality are crucial to success. You must consistently create and generate high-quality content valuable to your readers if you want to build a loyal following. Readers will want to follow you if you publish content that educates, informs, or entertains them.
You may monetize your blog by selling items such as online courses, digital coaching, e-books, or webinars once you've mastered the art of constant content generation. You may also monetize your website by selling ad space or sponsored content. This business plan may take a bit longer to monetize, but it can pay off in the end.
8. Self-publish an e-book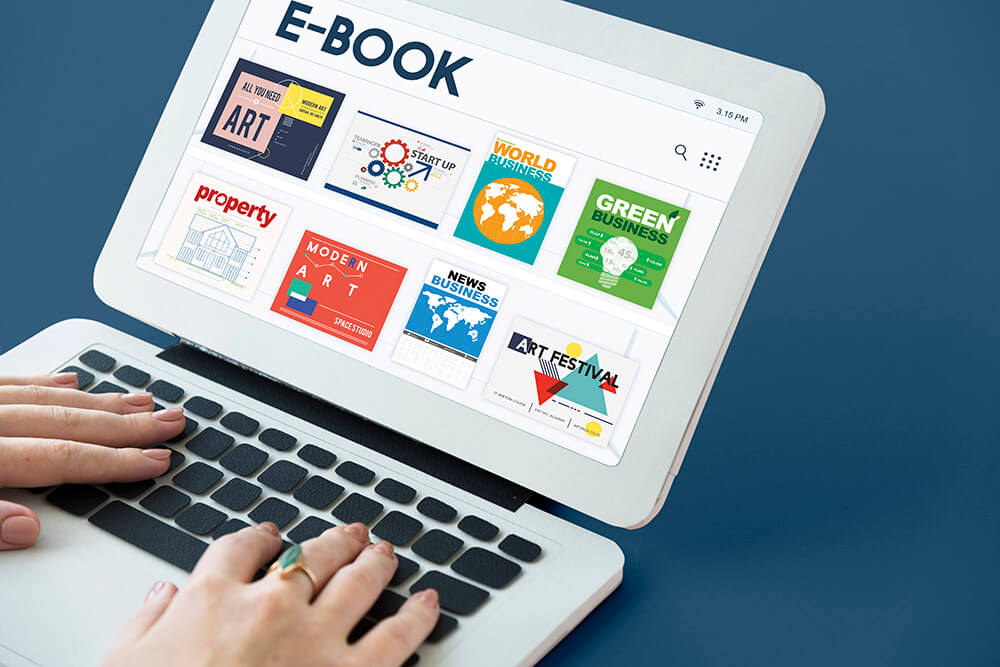 There are now lots of choices for effective self-publishing of your work, whether it's a science-fiction novel, a marketing guide, or a children's picture book—and it's one of the most exemplary internet business ideas for women.
Thanks to Amazon and other websites, self-publishing has never been more simple than it is now. Writing e-books might be a successful business if you think you have something fascinating or helpful to offer and feel others will agree.
You don't have to worry about designing, printing, or shipping your work when you use e-books. Write, advertise, publish, and sell to anybody, anywhere globally.
Furthermore, because you're self-publishing the book, you'll get a more considerable percentage of the earnings if the e-book succeeds. Of course, you'll need to learn how to properly format an e-book, pay for editing and cover design services, and devise an efficient marketing plan, but there are lots of resources to help you get started.
9. SEO consultant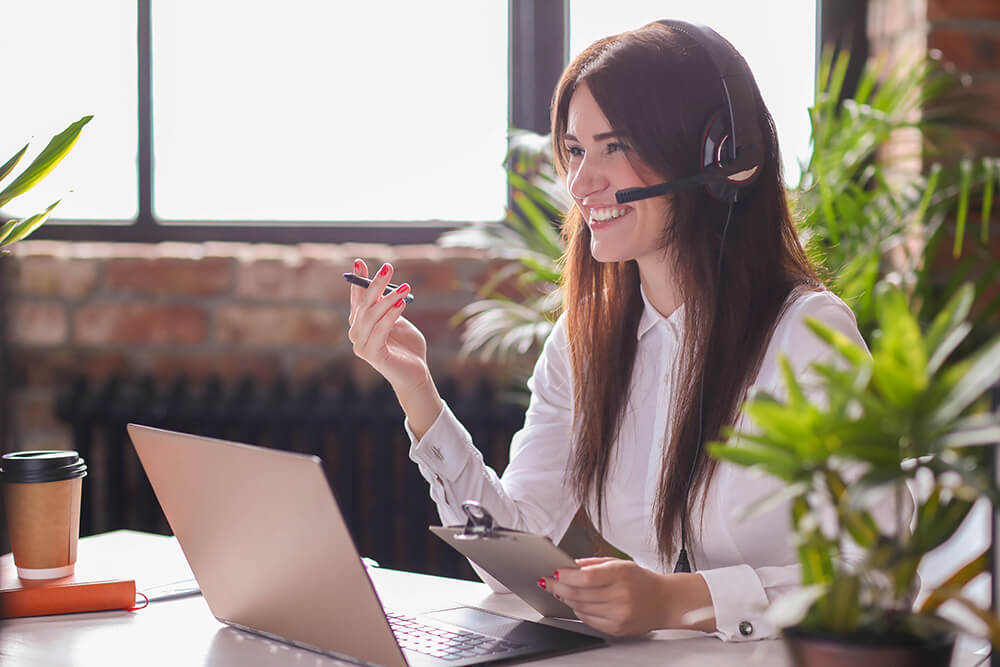 Maybe you're a whiz when it comes to SEO (search engine optimization). Many firms are prepared to pay dearly for your assistance if you have a lot of talent and experience in getting websites to rank well on Google and understand how to convert searchers into consumers.
A skilled SEO consultant working with a sound SEO plan can radically transform how a company's website looks to search engine users — even just a few spots on Google may significantly impact visitor counts. In other words, you can dramatically influence a company's bottom line, which implies this internet business concept is in great demand.
10. Podcaster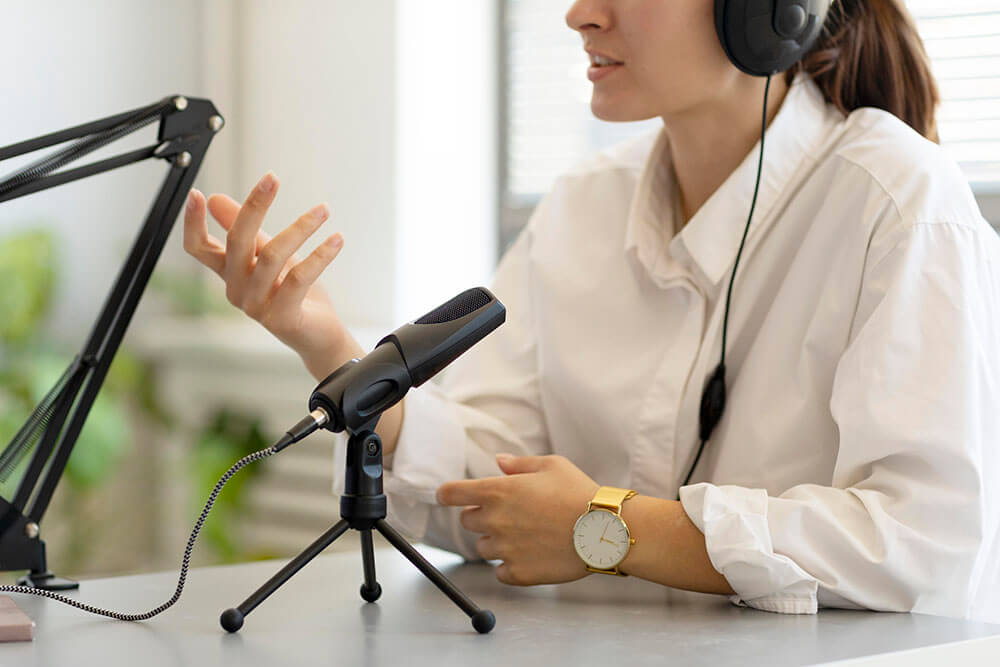 Many people didn't even know what a podcast was ten years ago, but the podcast business has since expanded, with newspapers, radio stations, and even average people jumping on board. You may consider podcasting if you have a fantastic tale to tell or something you believe you could talk about regularly and that others would like to listen to. This idea definitely seems like a fantastic last idea on this list of online business for women!
Women's voices are frequently pleasant and motivating, so you may use them to make podcasts more appealing to listeners. Of course, if you have the correct audio equipment, you can podcast from any place. You may then distribute your material through numerous podcast applications and websites and use social media to promote your business.
11. Starting a dropshipping business
Starting a dropshipping business is a great option for entrepreneurs who are looking for a low-cost online business for women idea. Dropshipping is a type of e-commerce business where you sell products online and ship them directly to your customers. You don't need to carry any inventory, which makes it a great option for entrepreneurs who are just starting out.
Once you build up your business, you can start adding more products and expanding your operation. Dropshipping is a great way to get started in the e-commerce world, and it's a business that can be easily scaled as your needs change. If you're looking for a low-risk, low-cost online business for women idea, starting a dropshipping business could be the perfect option for you.
12. Starting an Amazon FBA business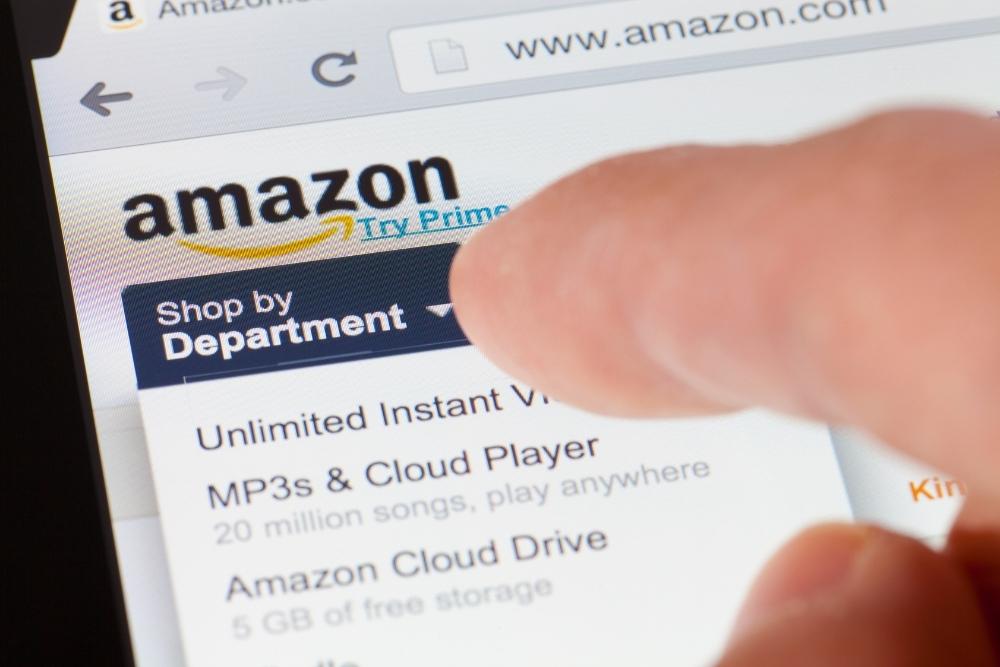 Amazon FBA is a type of e-commerce business where you sell products on Amazon and fulfill orders directly through the platform. You'll need to create and manage your own listings, but you'll have access to Amazon's massive customer base and fulfillment network. FBA businesses can be very profitable, but they also come with a few challenges that you'll need to be aware of before getting started. Here are the key things you need to know about starting an Amazon FBA business.
First, Amazon FBA businesses require an upfront investment. You'll need to purchase inventory in bulk and pay for shipping to Amazon's warehouses. In addition, you'll need to factor in the cost of storage, packaging, and product photography. While there are some free options available, it's important to remember that an Amazon FBA business is not a get-rich-quick scheme – it takes time, effort, and money to be successful.
Second, Amazon is a competitive marketplace. To succeed on the platform, you'll need to offer competitive prices and provide exceptional customer service. In addition, you'll need to invest time in marketing your products and building up positive feedback.
Third, there are some compliance requirements that come with selling on Amazon. For example, you'll need to ensure that your products are properly labelled and meet all relevant safety standards. Failure to comply with Amazon's rules could result in your account being suspended or even banned from the platform.
Despite these challenges, starting an Amazon FBA business can be a great way to build a passive income stream. With a little planning and dedication, you can create a successful business that requires minimal ongoing maintenance. If you're ready to take the plunge, click here to get started.
13. Becoming a web developer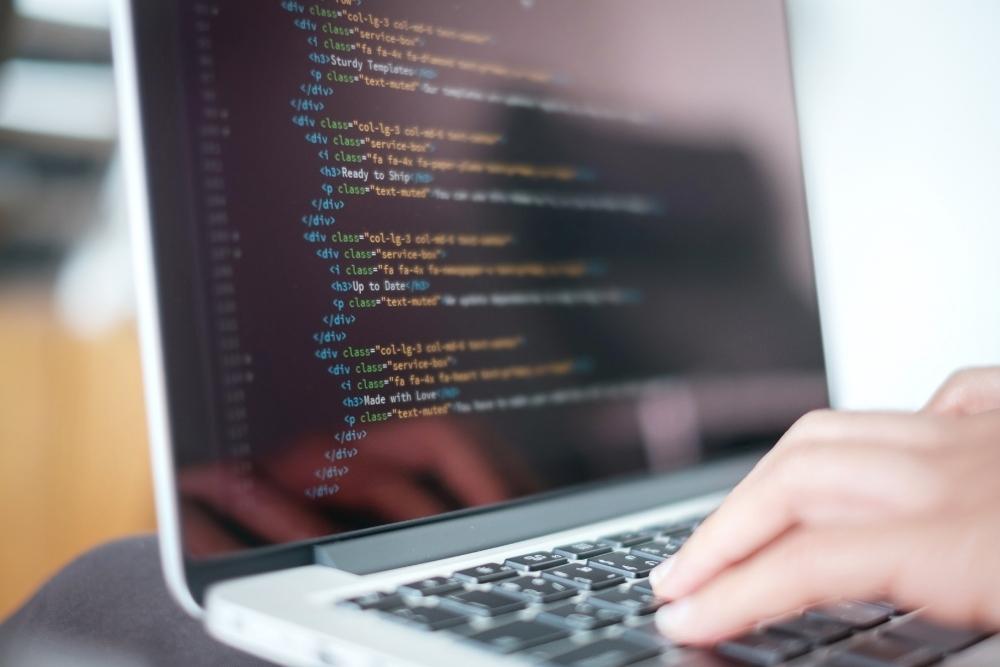 If you're familiar with coding and web development, becoming a web developer could be the perfect online business idea for women. You can work with clients to create websites or apps that are both functional and visually appealing. Once you build up a reputation, you can start charging for your services.
In order to be successful, you'll need to be able to market your skills and find clients who are willing to pay for your services. You'll also need to be able to stay up-to-date on the latest trends in web development so that you can offer your clients the best possible service. With dedication and hard work, you can build a successful career as a web developer.
14. Starting an eBay business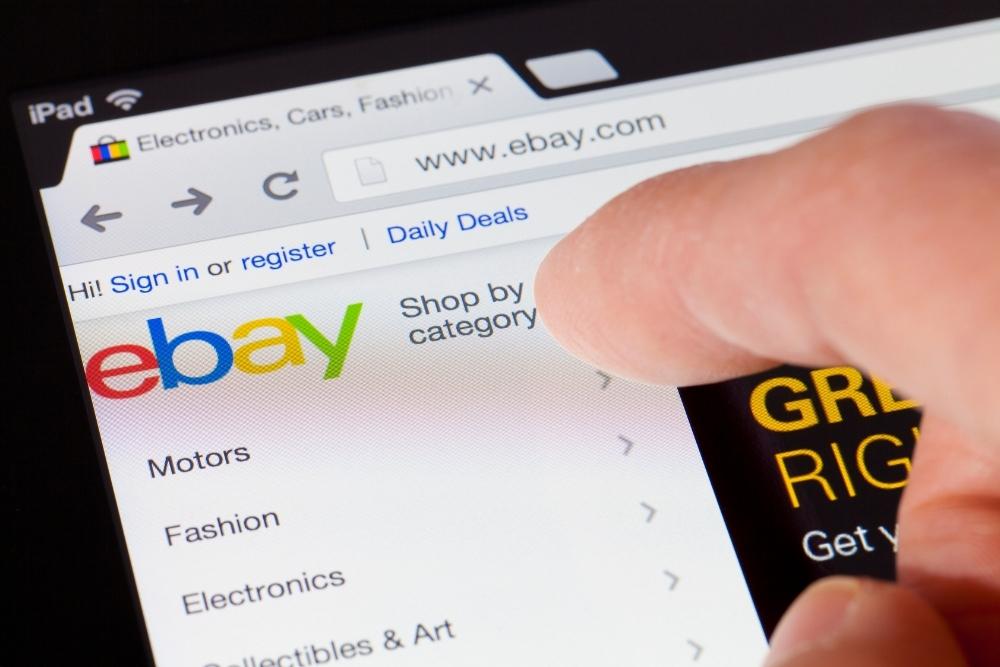 If you're looking for a creative online business for women idea, starting an eBay business could be the perfect option for you. eBay is a global e-commerce platform where you can sell practically anything. You'll need to create and manage your own listings, but you'll have access to eBay's massive customer base.
And, because eBay is a marketplace with buyers and sellers from all over the world, you can reach a huge audience of potential customers. Plus, with eBay's reputation for being a safe and easy-to-use platform, you can give customers the confidence they need to make a purchase from you. So, if you're looking for an online business idea that will allow you to tap into a global market, starting an eBay business is a great option.
15. Starting a freelance writing business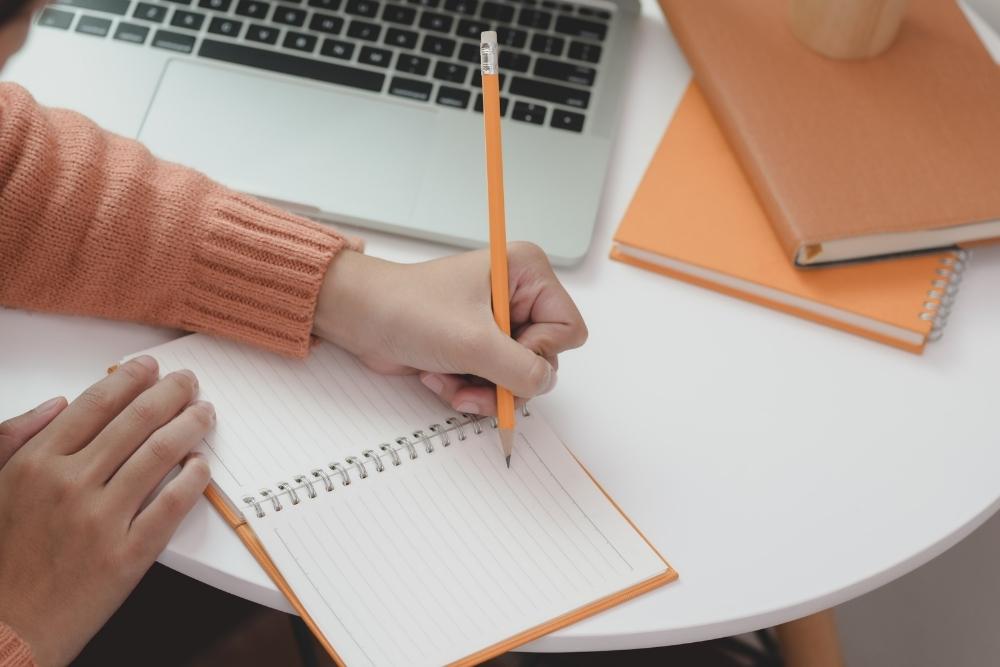 Freelance writing business is a great way to make money online. You can work with clients to create blogs, e-books, white papers, and more. Once you build up a portfolio of work, you can start charging for your services. To be successful, you'll need to be a great writer and have a knack for creating compelling content. You'll also need to build up a portfolio of work so you can show potential clients what you're capable of.
If you're interested in starting a freelance writing business, there are a few things you'll need to keep in mind. First, you'll need to find clients who are willing to pay you for your services. Second, you'll need to create a portfolio of work that you can show to potential clients. And third, you'll need to be a great writer and have a knack for creating compelling content. If you can do all of those things, you'll be well on your way to starting a successful freelance writing business.
16. Starting an affiliate marketing business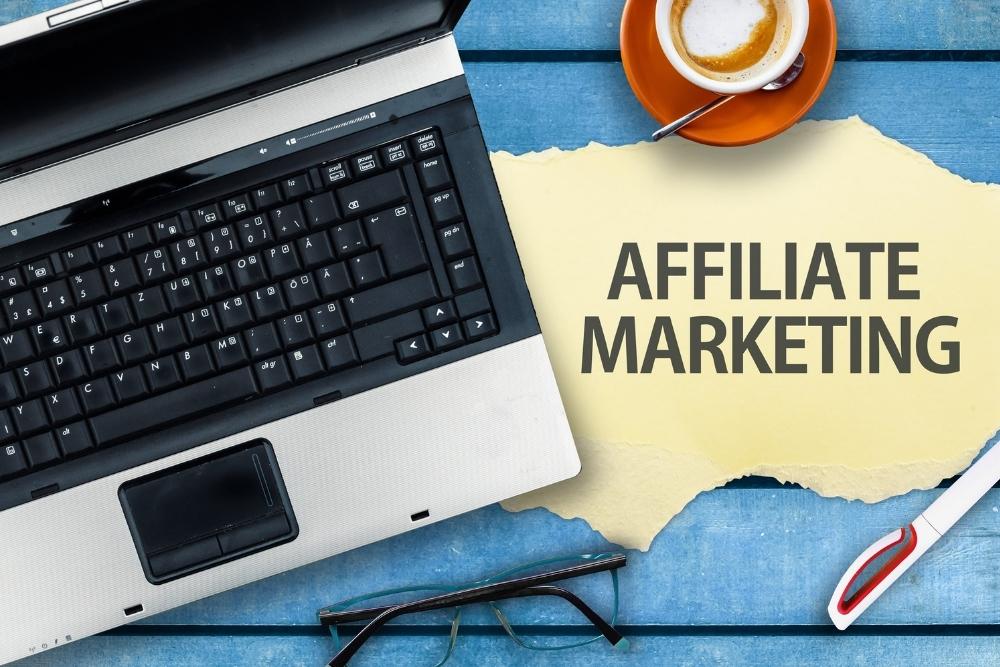 Affiliate marketing is a popular online business model in which businesses promote the products or services of other businesses on their own websites or blogs. This type of marketing can be extremely effective, as it allows businesses to reach a larger audience than they would be able to reach on their own.
In order to be successful with affiliate marketing, however, it is important to build up a sizable fan base first. Once you have a large enough following, you can begin to make money from sales. To get started, find some businesses that you think would be a good fit for your audience, and reach out to them about partnering. With some effort, you can build up a profitable affiliate marketing business.
17. Starting an Etsy shop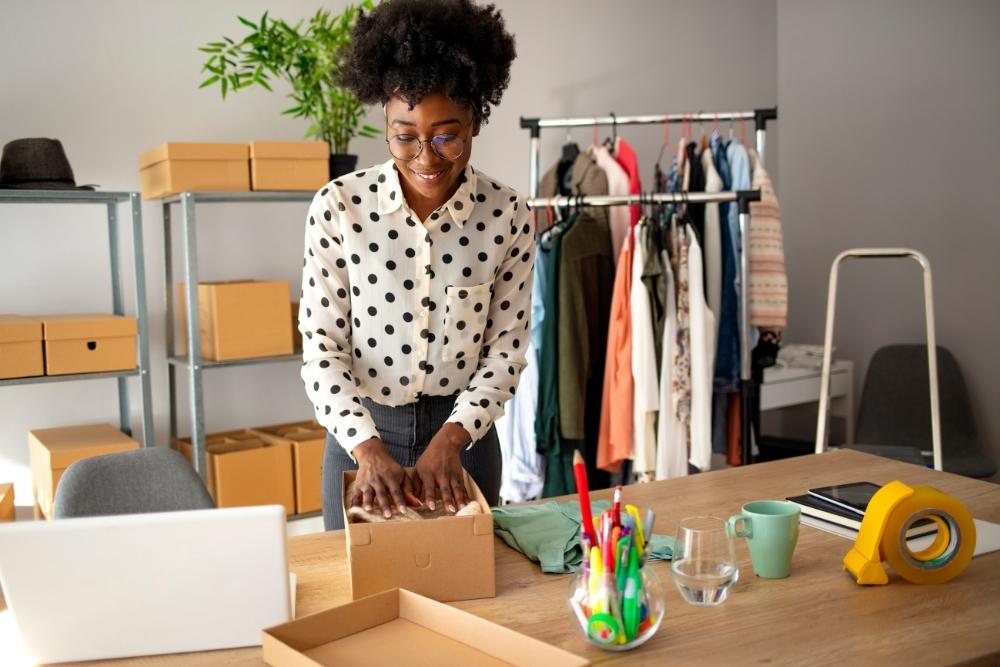 If you have a passion for crafting, there has never been a better time to start your own Etsy shop. With the rise of e-commerce, shoppers are increasingly turning to the internet to find unique, one-of-a-kind items. By starting an Etsy shop, you can tap into this growing market and sell handmade goods to customers from all over the world.
The first step is to create a profile and list some of your items for sale. be sure to include clear, high-quality photos and detailed descriptions. Once you start to receive orders, be sure to ship your products promptly and provide excellent customer service. If you build a strong reputation, you will soon have a loyal following of customers who are eager to buy your latest creations. With a little effort, you can turn your Etsy shop into a successful online business.
18. Starting a online fitness coaching business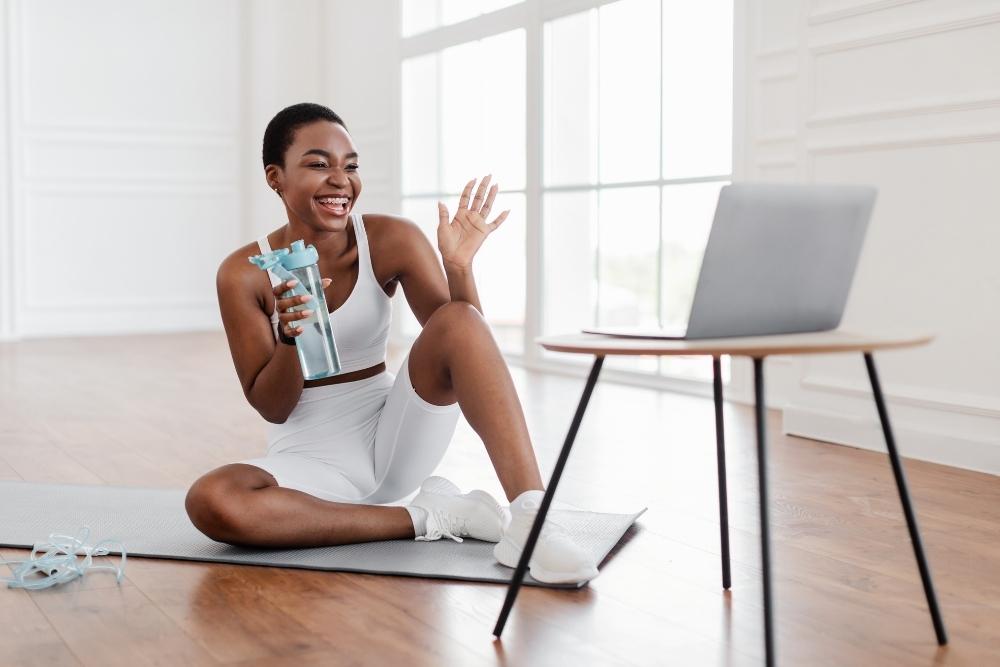 Starting a fitness coaching business is a great way to turn your passion for fitness into a profitable online business. As a fitness coach, you'll work with clients to create customized workout plans and provide guidance and support to help them reach their fitness goals. Your deep knowledge of the fitness industry will allow you to charge premium rates for your advice.
To attract high-paying clients, you'll need to build a strong online presence and establish yourself as an expert in your field. The best way to do this is to create informative content that positions you as an authority on all things fitness. By sharing your expertise online, you'll be able to attract clients from all over the world – and generate a healthy income in the process.
19. Provide tech support remotely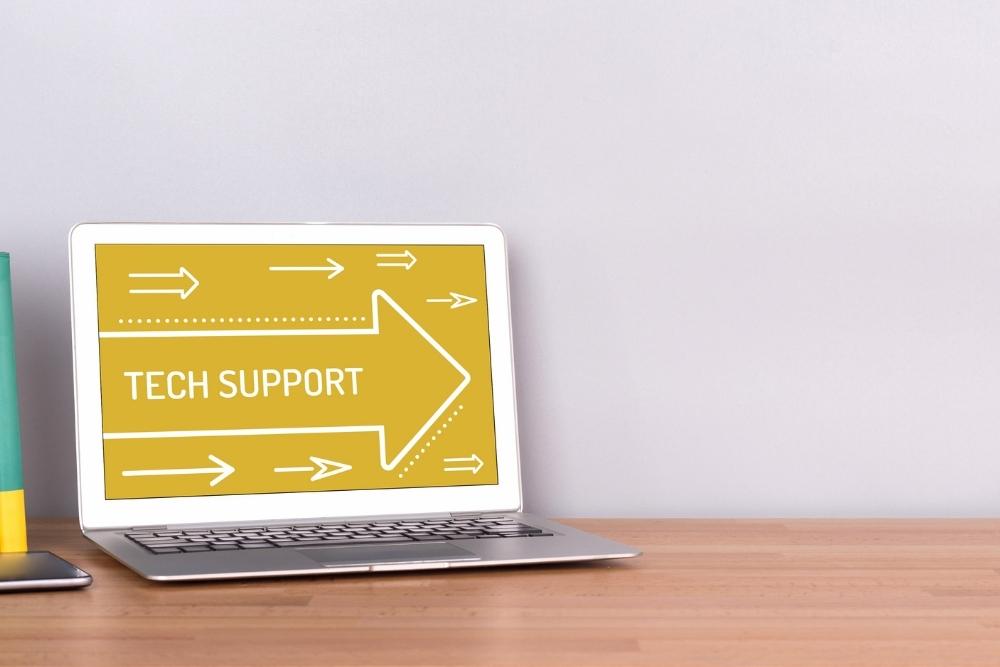 If you're passionate about fitness and helping others reach their fitness goals, starting a fitness coaching business could be the perfect online business idea for you. You can work with clients to create workout plans, provide guidance and support, and help them stay motivated. After you establish yourself as an expert in your field, you can begin to charge for your advice.
There are a few things to keep in mind if you're thinking of starting a fitness coaching business. First, you'll need to be knowledgeable about exercise and nutrition in order to give your clients the best possible advice. Secondly, you'll need to be able to build rapport and trust with your clients, as they'll be relying on you for support and motivation. Finally, you'll need to be organized and have good communication skills in order to manage your client relationships effectively. If you have all of these qualities, then starting a fitness coaching business could be the perfect online business idea for you!
20. Do transcription work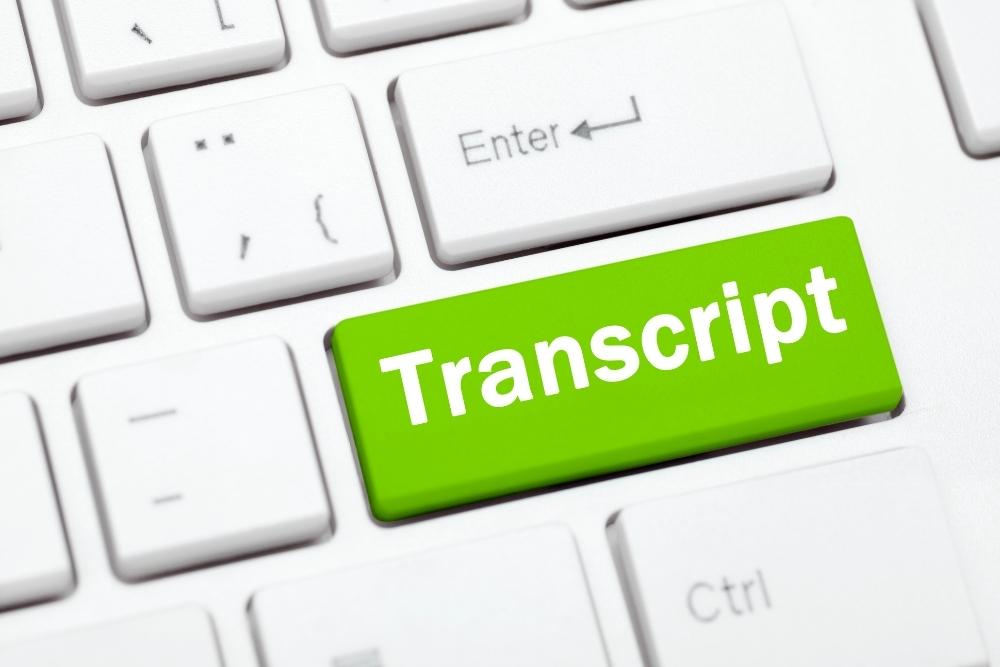 Audio and video files are an increasingly common type of communication, but they can be difficult to work with. Transcription services provide a valuable service by converting these files into text transcripts that can be easily read and searched. As a result, transcriptionists are in high demand, especially those with experience working in specialized fields such as law or medicine.
If you have good listening skills and a sharp eye for detail, transcription work could be the perfect online business for you. You can start by working with clients on a freelance basis, and then build up a reputation for quality work. Once you've established yourself, you can begin charging for your services. With a little effort, you could soon be earning a healthy income from this online business.
21. Manage a Facebook page or group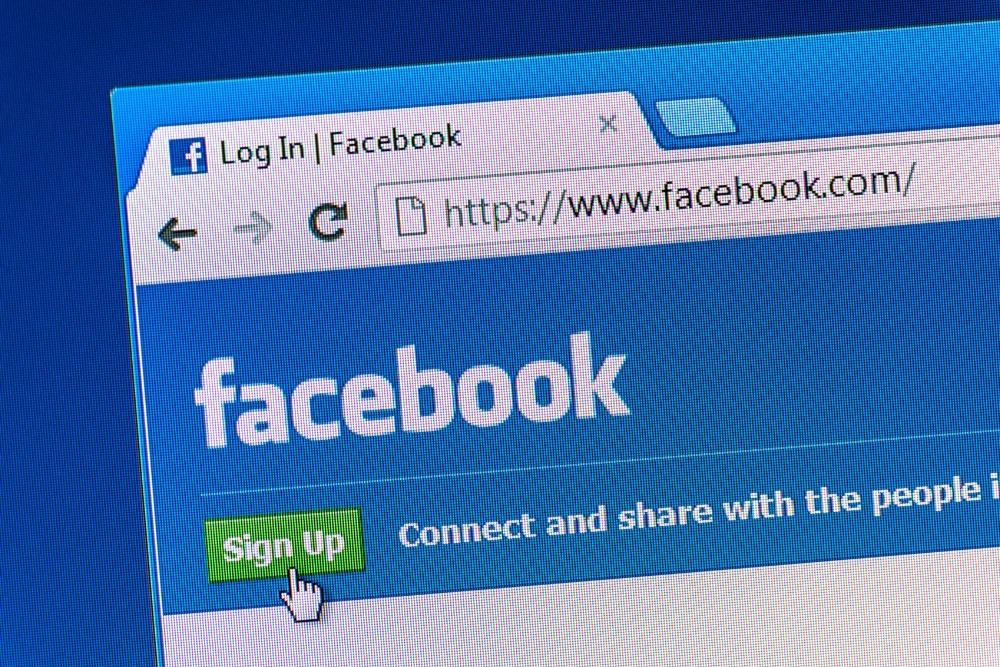 If you're familiar with social media, managing a Facebook page or group could be the perfect online business idea for you. As a social media expert, you will help your clients increase their online presence. Once you have established yourself as an authority in the industry, you can start charging for your services.
There are a number of ways to approach this business. You could work with businesses to help them build and optimize their Facebook pages. Or you could work with individuals who want help growing their personal brands on social media. Whichever route you choose, you'll need to be patient and diligence in order to succeed. But if you're passionate about social media and helping others, this could be a great business idea for you.
How Do We Start?
1. Decide which business model/type you want to go with
If your product or service doesn't have a market, even the most creative company concept will fail. Even if you've figured out a solution to an issue that affects a large number of people, if the problem turns out to be one that most people aren't interested in spending time or money on, you've wasted your time and money.
Keeping this in mind, you should assess your concept. Here are a few of the questions you should consider:
Is your product or service a viable solution to a problem that a significant number of potential consumers are experiencing?
Is your product or service an affordable answer to that issue?
Is there a willingness to invest money to remedy the issue?
How much will it cost you to get your product or service in front of the individuals who need it?
2. Conduct a market research
Market research may help you determine what's on people's minds in your sector, which can help you determine which way to take your company and whether your present concept would appeal to that market. For instance, you may use Quora to discover what questions people in your sector are asking and then reverse engineer how your company might solve those problems.
Alternatively, you may look into customer complaints about your competition and then learn how to enhance and give a better customer experience with your own company.
3. Determine the product/service you want to sell
If you don't have anything to sell, you can't run a business. So, before you begin, make sure you devote the necessary time, effort, and money to creating an unrivaled product or service.
Every firm will have a different approach to this part of the process. If you want to sell your items online, you may need to spend money on research and development. Suppose you're starting a digital products company that focuses on e-books. In that case, you may want to hire a professional editor to check over your material and make sure it's up to par before going online.
The point is that your internet company's success depends on your ability to market your product or service effectively, so don't cut corners and make sure that whatever you're offering is something that your clients will be thrilled to acquire.
4. Develop your website
The website of an online business for women is just as vital as the actual location of a brick-and-mortar firm, and you should treat it with the same care you would if you were looking for a space and a lease.
Consider various payment processors while planning how you'll create your website. Hiring a website developer to assist with the development of your site makes good commercial sense for many online businesses.
Tigren is a recognized Magento e-commerce website development company that you can rely on for both the quality of website development services and cheap costs tailored to each business's demands. All you have to do is tell us about your project and the goals you want to achieve for your company, and we'll build the perfect website for you and provide specialized assistance from the consultation stage to the warranty policy.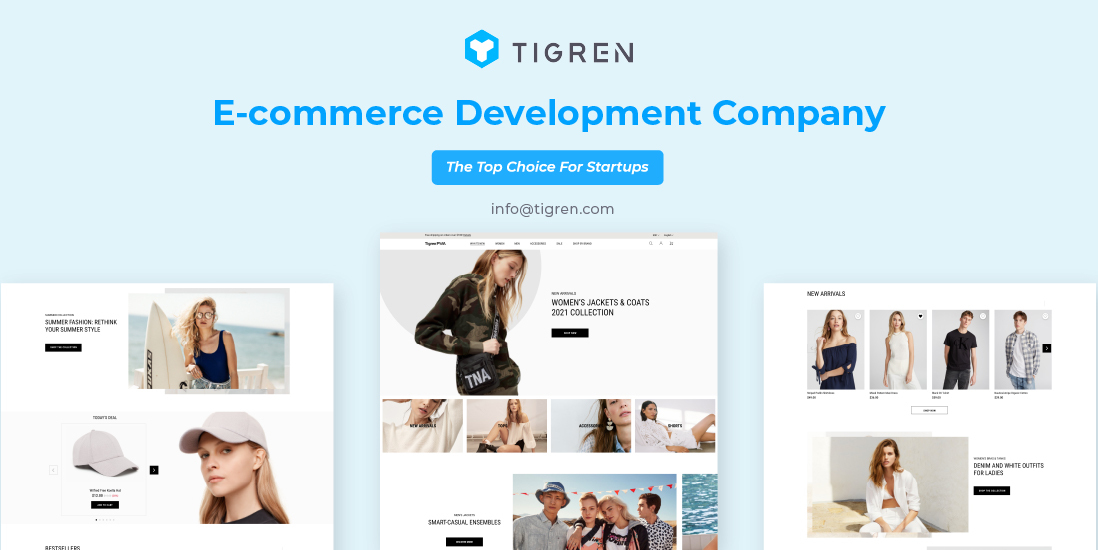 5. Figure out how you want to market your business
While you're working on each preceding process, it's critical to advertise your web business. Your business plan will have given you the data you need to create efficient marketing tactics for your target market. It's crucial not to cut corners on implementation, regardless of your tactics.
You will pave the ground for a successful launch by building up your target market's anticipation of your debut using social media and numerous promotional strategies.
Powerful Tips For Female Entrepreneurs
1. Be aware of your target market
One of the most crucial topics to consider when developing branding tactics is what you want your audience to think of you when they hear your name. And, before you can answer this question, you must first determine who your target audience is.
Knowing your desired customer inside and out is essential for designing your brand mission statement and other essential brand materials like your website and social media accounts.
2. Build relationships with your customer
Hold online workshops or a live stream to interact with your customers and offer advice on the topics you addressed that day. This will help you build a stronger bond with your consumers.
This may assist in establishing your company's reputation and support and place your company on the map. As a result of the epidemic, several online workshops and conferences are taking place.
3. Never stop learning
There will always be parts of your business that you don't fully comprehend, but you could surprise yourself and discover a new skill if you give them a shot.
You may never have attempted coding before, but you may find that you enjoy it. Then you'll have the extra benefit of using your newly acquired coding abilities to your firm and creating software that meets your specific requirements.
4. Have a professional website
You're going to do business online, so of course, owning a website is essential. But not just any website will do, you'll need an optimized one. Pay careful attention to the web's design and user experience. The best way to do this is to have an e-commerce web development provider build the website for you, as suggested above.
This approach might seem a bit costly at first. Yet you'll soon see the long-term benefits of a professional website for your business.
5. Make connections with other female entrepreneurs
Networking is the act of making and maintaining relationships with people, and it may assist you in learning new skills, exchanging ideas, and even advancing your career. You may network effectively in various ways, including attending networking events and networking online through social media.
6. Face challenges with courage
Being a female entrepreneur amid a sea of males might be difficult, but the advantages are immeasurable. However, you must understand your worth as an entrepreneur since you will undoubtedly encounter people who undervalue you.
For online female entrepreneurs, self-confidence is paramount. Women are prone to questioning themselves, yet it's critical to have faith in yourself and your ability when beginning a business.
A lot of businesses fail the first time they try it. That's just the way things go in life. However, while beginning a business, you can't be terrified of failing. Even if everything goes well, there will be flaws, and you'll be able to learn from them and grow over time. During decision-making, fear will only get in your way.
Wrap Up
Having said that, while beginning an internet business allows you to be more flexible, it also requires you to work exceptionally hard to locate clients, advertise your services, and maintain a consistent revenue flow. It is not for everyone to start an online business.
There's no better time to get started if you're contemplating any of the items on this list of online business for women. You'll be on your way to a prosperous lifestyle that most people only dream about by investigating the many options, choosing a startup concept that will work for you, researching ahead of time, and executing an excellent business plan.
FAQs About Online Business For Women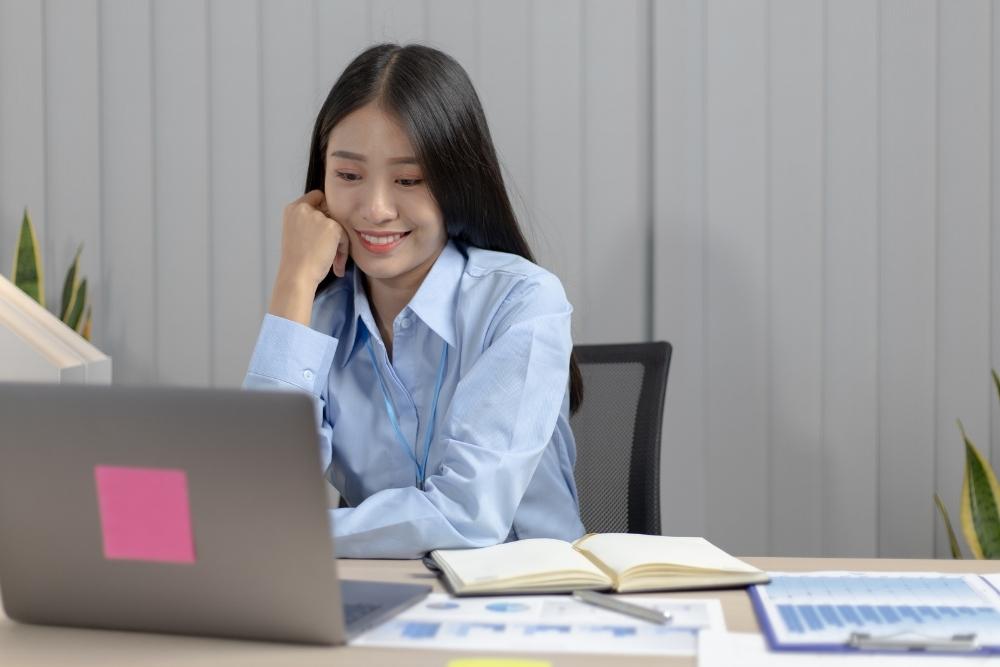 1. What types of business should I go for?
Two types of businesses to consider are internet service-based enterprises and product-based online businesses. Internet service-based enterprises require a less initial investment and can grow successfully over time. This type of business is a progression from a freelance side hustle. Product-based online businesses, such as online retailers, are another option. These businesses also require a less initial investment, and they have the potential to grow over time.
One factor to consider when choosing between these two types of businesses is your work experience. If you have experience in the internet service industry, then a service-based enterprise may be a good fit for you. On the other hand, if you have experience in retail or another type of product-based business, then an online retail business may be a better option.
Another factor to consider is your personal preferences. Do you prefer to work independently or as part of a team? Do you want to be responsible for developing and marketing products, or would you rather manage customer relationships? Consider your answers to these questions when making your decision about which type of business to start.
2. Are there any financial sources from which I can get my funding?
There are a few different financial sources you can tap into to fund your business. One is a personal investment. This could mean using your savings, taking out a loan, or even borrowing money from friends or family. Another option is to recruit allies, such as angel investors or venture capitalists. These people or groups are usually willing to invest money in exchange for a stake in your company.
Finally, you could also look into government grants or loans. These can be helpful, but you typically have to meet certain criteria to qualify. No matter which route you choose, remember that finding the right funding is essential to keeping your business running successfully. If you're not sure which route to take, check what you could afford to borrow using Keeper's calculator. That way you won't get in over your head with a business loan you can't repay.
3. What are the essential parts of a business plan?
A business plan is a document that outlines the goals and objectives of a business. It also contains information about the products and services offered by the business, as well as market opportunities and sales and marketing strategies. competitive analysis, operations, management team, and financial analysis.
The executive summary is a brief overview of the business plan, and it should include the main goals and objectives of the business.
The overview and objectives section provides an overview of the business, its products and services, and its target market.
The goods and services section contains information about the products and services offered by the business, as well as their features and benefits.
The market opportunities section discusses the potential for growth in the business's target market.
The sales and marketing section contains information about the company's marketing strategy, sales goals, and target customers.
The competitive analysis section discusses the competition in the marketplace, and it includes information about the company's unique selling points.
The operations section contains information about how the business will be run on a day-to-day basis.
The management team section includes information about the people who will be running the business, their qualifications, and their roles within the company.
Finally, the financial analysis section contains information about the company's financial projections, including income statements, balance sheets, and cash flow statements.
There are quite a few resources to refer to write an effective business plan. For example, you can refer here.
4. What are the challenges I may face at the beginning of my business journey?
Working for yourself without the security of a regular paycheck may be isolating, stressful, and challenging. First, it's easy to get caught up in the enthusiasm of a new company concept and launch without doing much planning ahead of time.
However, a lack of preparation might result in your company running out of funds or unprepared for critical tasks like marketing or working with suppliers. Entrepreneurs who plan and establish goals for themselves are more likely to succeed.
Furthermore, as a first-time entrepreneur, you are unlikely to know everything there is to know about running a firm. A lack of understanding can lead to costly blunders that could have been avoided. You'll also have to deal with many demands on your time and energy while starting a firm.
And one of the biggest challenges for those opening an online business is poor financial planning. Your business will fail if your operating expenses exceed your revenue.
5. Are there any events for women entrepreneurs to expand their networks?
Networking is critical for any business owner, as it helps to develop solid commercial connections and secure investment and project opportunities. However, networking can be particularly difficult for women entrepreneurs, who often face discrimination and exclusion in the business world. Thankfully, there are a number of events specifically geared toward women entrepreneurs looking to expand their networks.
These events include the Women Tech Global Conference, Selfmade Summit, Women into Leadership, Women in Retail Summit, and Women in Business & Tech Expo. These events provide a valuable opportunity for women entrepreneurs to connect with each other and discuss potential cooperation opportunities. With more and more organizations running similar events, it has become easier than ever for women entrepreneurs to connect with each other and boost their businesses.