Do you sometimes find yourself daydreaming of an exciting business journey where the dress code includes comfy pajamas and the longest commute is from your bedroom to your home office (which is just across the hallway)? Or perhaps you are a passionate woman looking to step onto the entrepreneurial platform, seeking to make a name for yourself in the vast world of online business. Well, my friend, you've clicked on the right blog post!
Welcome to "21 Ideal Online Businesses For Women to Thrive in 2023". Whether you're a stay-at-home mom looking for a way to turn her hobby into income, a seasoned professional wanting to break free from corporate chains, or a recent graduate seeking her first entrepreneurial adventure, this is the place for you!
I'm about to take you on a journey through the digital landscape, filled with opportunities as vast as the sea of memes in the internet world. Ready to dive in? Buckle up, because these ideas are going to hit you faster than the plot twists in your favorite drama series.
21 Online Business For Women Which Can Be Started Right Away
1. Food catering service
Welcome to the cyberspace kitchen, where online food services aren't a novel concept anymore, but continue to cook up new opportunities as technology evolves like a well-seasoned stew. From grocery deliveries that could put Santa Claus out of work, to meal kits that make IKEA furniture assembly look complex, or restaurant bookings that feel like VIP concert tickets – the virtual food business scene is practically an all-you-can-eat buffet.
Home-cooked meal
Imagine making a fortune by just leveraging what's already at your disposal – your cozy kitchen, a secret family recipe, and the fiery passion to whip up culinary delights! Sounds too good to be true, right? Entering the online food industry means you can dodge hefty startup costs faster than you avoid burnt cookies. It's an opportunity to ensure your capital isn't sitting idle like a forgotten potato at the back of your pantry.
In this era of bite-sized TikTok videos and Instagrammable dishes, advertising your delectable creations has never been easier. Plus, with the rise of speedy delivery apps, your meals can be on a customer's dining table faster than they can decide what to watch on Netflix. And the best part? You could be selling your dishes for a profit margin that would make even the savviest of business moguls blush. A dash of culinary skill, a sprinkle of digital marketing acumen, and voila, you have a recipe for success!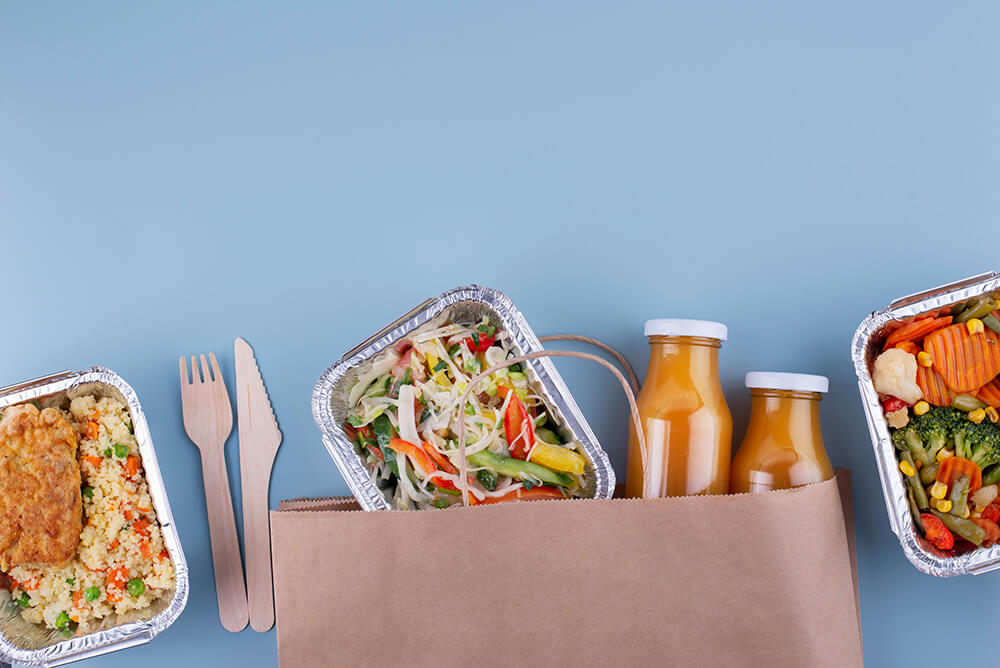 Baked goods
Bags of roasted chestnuts, potatoes, and steaming corn are delicious throughout the frigid winter months. You may entirely integrate these meals into your online food business model to improve your income with low capital and simple processing (buy supplies, prepare, and bake on a charcoal burner or oven).
To ace this game, remember it's not just about choosing ingredients that are healthy, versatile, and tasty, but also about picking the perfect packaging. Let's be honest, we all judge a book by its cover, or in this case, a meal by its packaging. Opt for materials that retain heat longer or use insulated delivery boxes, ensuring your customers receive their meals hot and fresh.
Organic product
If you decide to create an organic food shop, you will need time and effort. It's not only about the items at an organic food shop; it's also about identifying your target market. The customer segment for organic products is growing, and their requirements are also diverse. For instance, a family may buy different organic items compared to an individual who lives alone, so make sure you know who you're selling to advertise the right products.
2. Online boutique
Isn't it fascinating how we can run a boutique from the comfort of our couch? Yes, ladies, selling clothes online is the new fashion trend, but it can feel as confusing as putting together an outfit for a "smart casual" event.
Understanding your customers is as crucial as knowing your way around a Sephora store. This step is as vital as a little black dress in your wardrobe – get it wrong, and your virtual shop may end up being as unpopular as socks with sandals. The good news? An online boutique stands among the top online businesses for fashionista females out there.
Design and Launch Your Own Label
Starting your own clothing line could be just the profitable online venture you're looking for. Sure, the journey will be as diverse as the many cuts of jeans we love (or hate) but trust me, it's worth it.
Competing in the fashion world requires a unique selling proposition, as flashy as a sequined dress at a black-tie event. To succeed, you need to identify your target customers. Will they be attracted to the price tag, or is it the design, the fabric, the exclusivity that will have them filling up their virtual shopping carts?
Sell thrift clothes
According to WRAP, a waste-reduction non-profit, a staggering £140 million worth of clothes end up in UK landfills each year. Talk about fashion victims! Giving our garments a second life in someone else's closet is one method to cut down carbon footprint.
Even when it's selling worn clothes, never neglect your customer service: make sure your products are in excellent shape when they reach their doorsteps. Give them a thorough cleaning, remove stains, and make any minor repairs yourself if possible.
3. Craft/handmade goods
In a world where fast-food, fast-fashion, and quick fixes rule, isn't it refreshing to find a tribe of consumers who still value the human touch? They crave items born from an artist's hands, a creator's imagination, and a craftsman's skill. This appreciation stems from the joy of acknowledging the unique charm and painstaking effort that shines through each creation.
It's hardly a plot twist, then, that selling handmade goods online is like the golden snitch of online businesses for women.
Jewelry and Accessories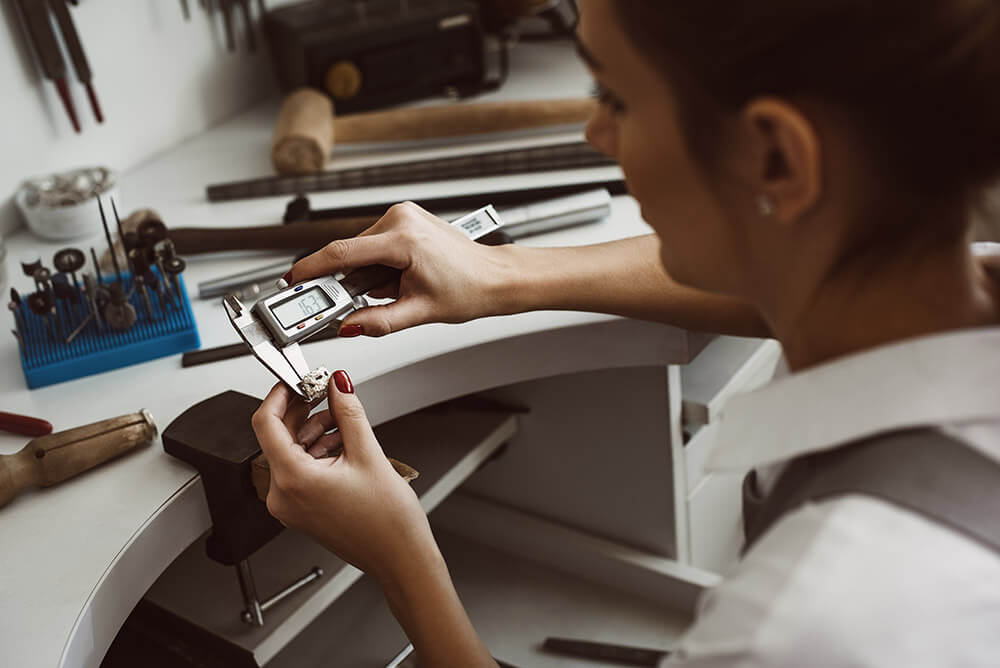 Handmade jewelry is a popular item to offer at craft events and online. It's probably reasonable to argue that jewelry is the most crowded handcrafted goods category.
Examine the many forms of jewelry you may manufacture, as well as what fascinates you and which areas are the least crowded. The most common jewelry items include necklaces, earrings, bracelets, and rings, but there are various methods to accessorize with gems and metal that are less well-known.
Candles
If businesses were parties, the candle industry would be the one everyone wants an invite to. It's been lit for quite some time now. Candles serve a myriad of purposes – relaxation, decoration, or making birthdays and weddings a tad more magical. This versatility allows you to mold your brand into a unique creation that stands out in the crowd.
Selling candles is an excellent initial step into online entrepreneurship since candles are reasonably easy to create and can be made in any home kitchen. To get input from potential consumers, you'll need a unique business name, a logo, and a product prototype to get your candle business off the ground.
It would be best to focus on your business plan, which should include all of your small firm's goals, ambitions, and finances. Make sure to look into all of the restrictions and fees associated with running a candle company, as well as the processes involved in launching and maintaining an online store.
Handmade Soaps
Handmade soaps and shampoo are currently in high demand and are considered premium items. As a result, you should consider expanding your company online whether you create handmade soaps from your home or a small workstation.
Soap makers love crafting unique blends and scents. They're often as excited as a kid in a candy store when it comes to discovering their next favorite recipe.
When it comes to making soap, the choices are nearly endless, and many soap makers develop their formulas depending on their hobbies or the materials available to them. Of course, if you want to provide more variety to your consumers, you may get your ingredients from any reputable provider.
4. Online education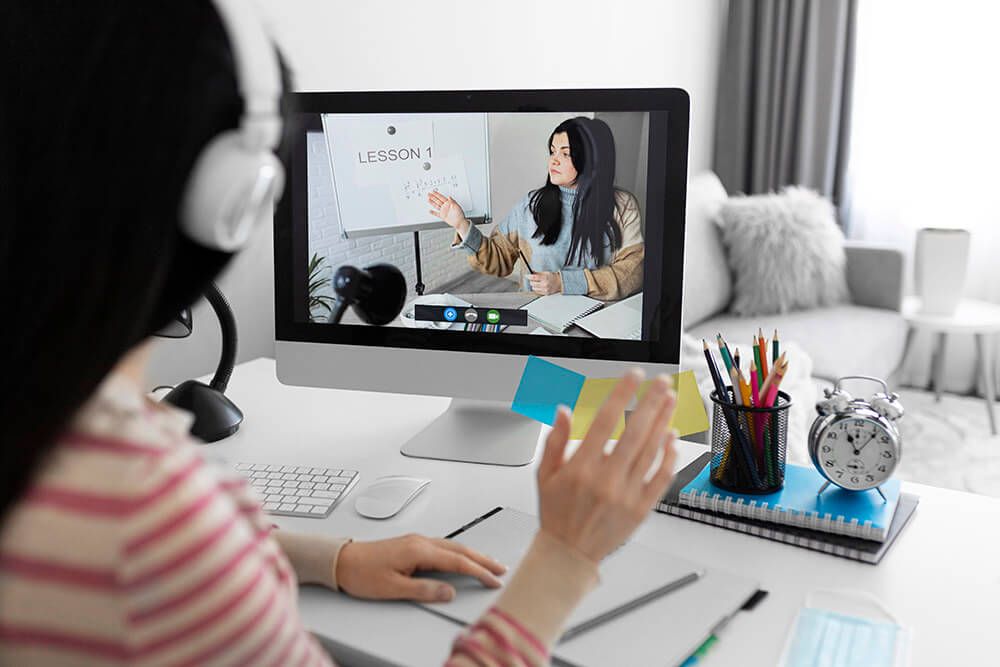 For those of you who've never experienced the thrill of teaching from the comfort of your living room, it may take a hot minute to get used to the idea. But hey, isn't every great thing worth a little effort? And trust me, online education is one of the most suitable businesses for women in the digital age.
So, pull out your research glasses, create a strategy, and dive right into this exciting venture. Remember, with online education still in its "teenage years," there's no cookie-cutter formula for success. It's a brave new world, and there's plenty of room for innovation.
Let's paint the picture a little clearer.
Choose Your Niche
What's your expertise? Maths, Science, History, or perhaps, something more creative like painting or dancing? Maybe you're a fitness enthusiast or a champion baker? The beauty of online education is that there's a demand for everything.
Know Your Audience
Your teaching methods will vary if you're dealing with high school students, college grads, working professionals, or seniors wanting to learn new skills. Understanding your audience is as crucial as knowing the subject you're teaching.
Create a Teaching Plan
Just as a chef needs a recipe, an online educator needs a teaching plan. It's a roadmap that guides you on what to teach, how to teach it, and what kind of materials or resources you'll need.
Market Your Classes
Much like a fabulous outfit, your online class needs to be seen! Social media, your website, emails, and even word-of-mouth are excellent ways to get the word out about your classes.
With careful research and a well-constructed plan, you could be riding the wave of the online education trend, making this world a bit wiser one virtual class at a time. And remember, every great teacher was once a novice.
5. Make-up class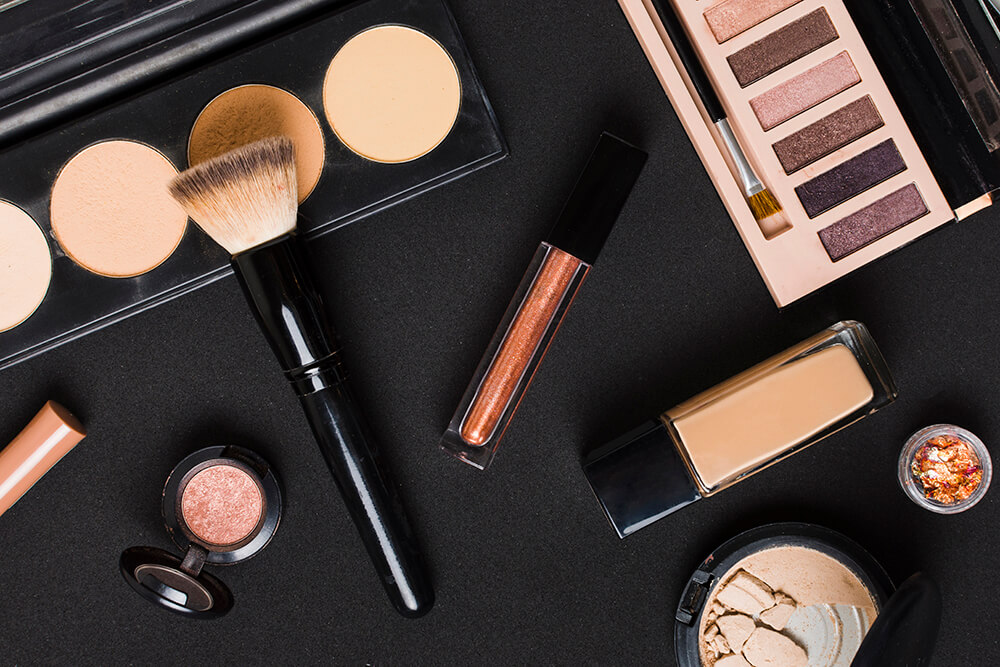 What would a world be without glitz and glam? Makeup has catwalked its way into our lives, from subtle everyday looks to high-fashion avant-garde, it has become an art form as diverse as a wardrobe during fashion week. No wonder it's one of the best online businesses for women!
And just like the fashion industry, makeup is strutting its stuff on the digital runway. Let's face it, the pandemic shook all businesses, including the cosmetics industry, like a poorly sealed foundation bottle. That's why, much like winged eyeliner, taking your makeup classes online could be a game-changer, offering convenience, safety, and the chance to reach a global audience.
But before you embark on this glamorous journey, let's do a quick inventory check for your online makeup class:
Makeup Products:
Your toolbelt for these classes is your makeup kit. Think of it as the bread and butter of your business, where you'll offer hands-on guidance. The great news is that most of these products already have a spot on your vanity table. And for any special items you may need, just whip out your phone, place an order online, and voila, it's like Christmas morning!
Mobile/Laptop:
You don't need to break the bank with professional cameras and equipment. Your mobile phone or laptop can be your knight in shining armor. Just make sure to position it right. After all, it's all about finding your best angle, isn't it?
E-commerce Marketplace:
With the right tools in your makeup bag, the next question is – do you have the perfect stage to showcase your skills? A user-friendly, highly functional online marketplace can be your runway, connecting you to eager students from all around the globe.
6. Visually-related work
Among the pantheon of online businesses perfect for women, visually-related ventures are like the high-fashion outfits of the entrepreneurial runway. Buckle up, ladies, because the visual world is a canvas just waiting for your masterpiece.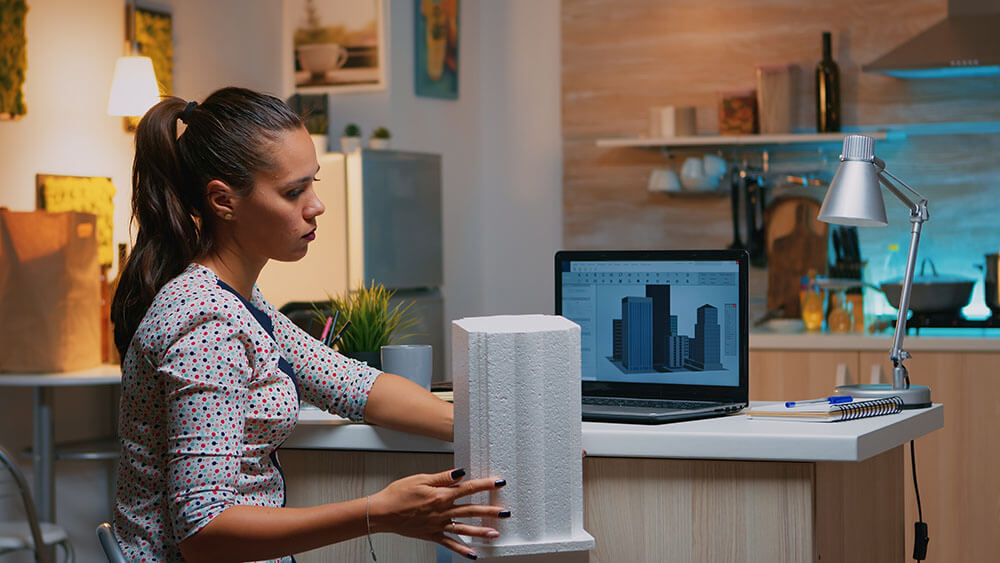 Freelance designer
Do you have sufficient skills in design? If that's the case, and you're looking for outstanding work from our online small business ideas list, freelance designing might be a fantastic fit. Freelancing has a lot of advantages. You may take on customers at your own pace, create a strong reputation online and through word of mouth, and work on projects that interest you.
Photography
Do your fingers itch to capture the world one click at a time? Then it's time to turn that passion into paychecks! Stock photo websites like Shutterstock and iStock can be your personal ATMs, offering you a commission for every snapshot you sell. It's like having an online gallery where your photos not only earn applause but also bring in the moolah. For professionals, you can even sell your exclusive photos with higher commission rates.
Videography
Another item on our list of online business for women that you might be interested in is video, particularly if you're creative or have a history in digital production. With the emphasis on video on social media and other websites these days, you'll want to take advantage of this trend while you can. As a result, as a video producer, you may work with various customers in various sectors to capture, edit, and produce the right end product.
7. Blogging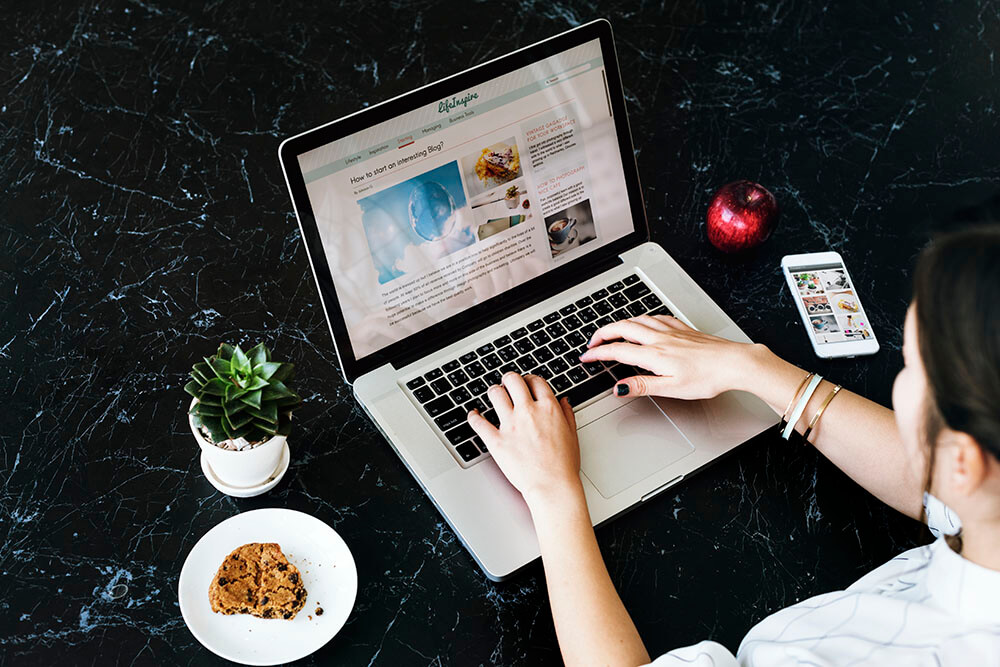 This may sound like an old idea that everyone has already done, but that should not prevent you from embarking on this online business for women adventure. Blogging might be a lucrative business for women who enjoy writing or have essential information to give.
Starting a blog as an online business with website builders like WordPress is straightforward, but consistency and quality are crucial to success. You must consistently create and generate high-quality content valuable to your readers if you want to build a loyal following. Readers will want to follow you if you publish content that educates, informs, or entertains them.
You may monetize your blog by selling items such as online courses, digital coaching, e-books, or webinars once you've mastered the art of constant content generation. You may also monetize your website by selling ad space or sponsored content. This business plan may take a bit longer to monetize, but it can pay off in the end.
8. Self-publish an e-book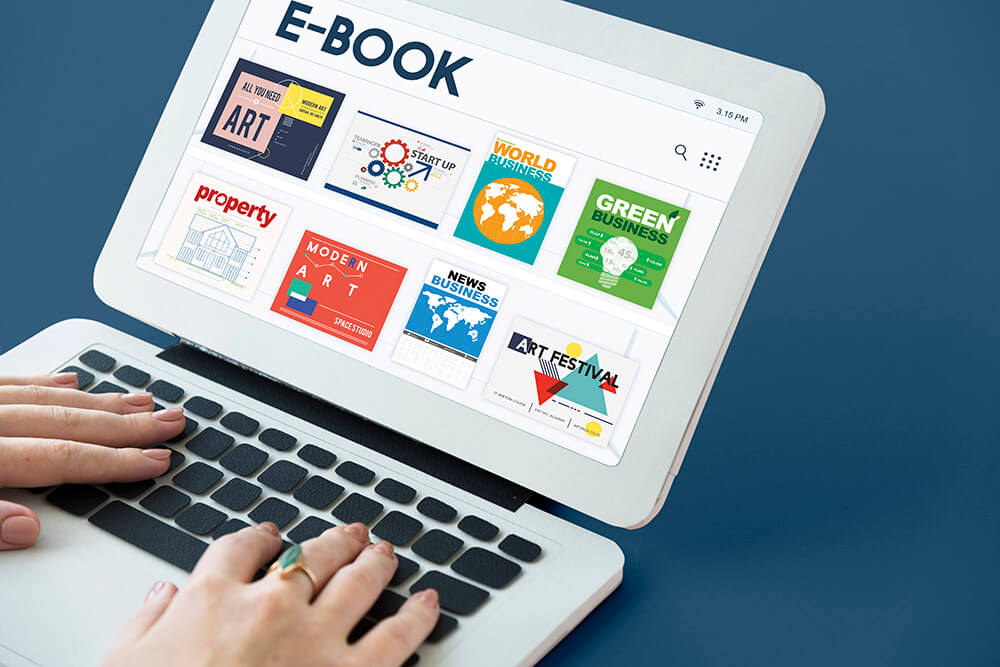 There are now lots of choices for effective self-publishing of your work, whether it's a science-fiction novel, a marketing guide, or a children's picture book—and it's one of the most exemplary internet business ideas for women.
Thanks to Amazon and other websites, self-publishing has never been simpler. Writing e-books might be a successful business if you think you have something fascinating or helpful to offer and feel others will agree.
You don't have to worry about designing, printing, or shipping your work when you use e-books. Write, advertise, publish, and sell to anybody, anywhere globally.
Furthermore, because you're self-publishing the book, you'll get a more considerable percentage of the earnings if the e-book succeeds. Of course, you'll need to learn how to properly format an e-book, pay for editing and cover design services, and devise an efficient marketing plan, but there are lots of resources to help you get started.
9. SEO consultant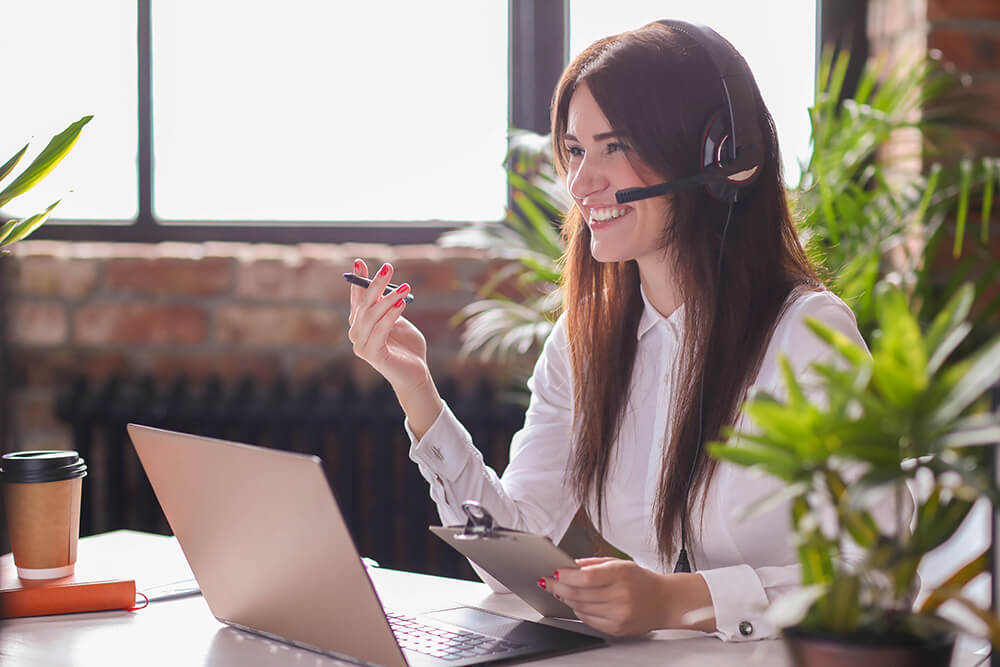 Maybe you're a whiz when it comes to SEO (search engine optimization). Many firms are prepared to pay dearly for your assistance if you have a lot of talent and experience in getting websites to rank well on Google and understand how to convert searchers into consumers.
A skilled SEO consultant working with a sound SEO plan can radically transform how a company's website looks to search engine users — even just a few spots on Google may significantly impact visitor counts. In other words, you can dramatically influence a company's bottom line, which implies this internet business concept is in great demand.
10. Podcaster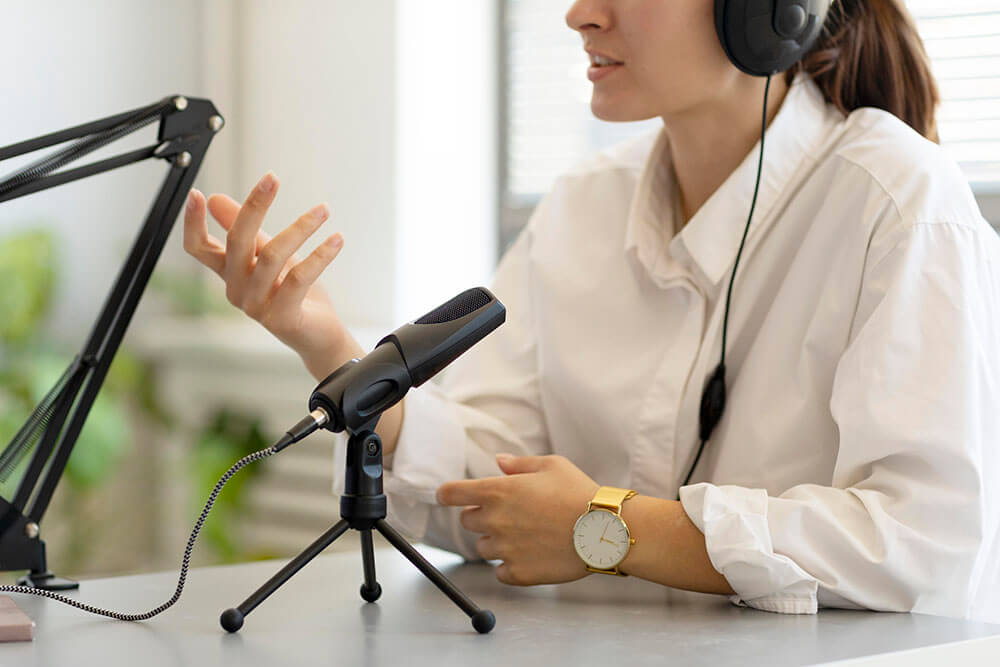 Many people didn't even know what a podcast was ten years ago, but the podcast business has since expanded, with newspapers, radio stations, and even your neighbor jumping on board. This avenue could be your golden ticket if you've got stories to spin or subjects to talk about.
So ladies, if you've ever fantasized about being the voice that millions wake up to or the comforting sound that lulls them to sleep, then podcasting could be your red carpet to the hall of fame in the online business world.
The best part? You can create a podcast from virtually anywhere, thanks to the magic of modern technology. All you need is the right audio equipment (and a quiet corner wouldn't hurt). After crafting your auditory masterpiece, spread the word through podcast platforms, websites, and the holy grail of modern marketing – social media.
11. Dropshipping
Imagine a world where you can run a successful retail business without ever touching a product. Sounds like a dream, doesn't it? But that's the magic of dropshipping. This fantastic model of e-commerce business has firmly parked itself on our list of dynamic online businesses for women, offering an accessible, low-investment gateway into the entrepreneurial world.
Picture this: You sell a product online and whoosh, it's shipped straight from your supplier to the customer's doorstep. No inventory to manage, no mountains of unsold products piling up, and no logistical headaches. It's as if you have an army of invisible helpers doing the heavy lifting.
As your online kingdom grows, you can start adding more products and stretching your business borders. Dropshipping is an e-commerce escalator, a business that smoothly scales up to match your pace and ambitions. It's a gentle introduction to the world of online sales, with plenty of room to grow.
12. Amazon FBA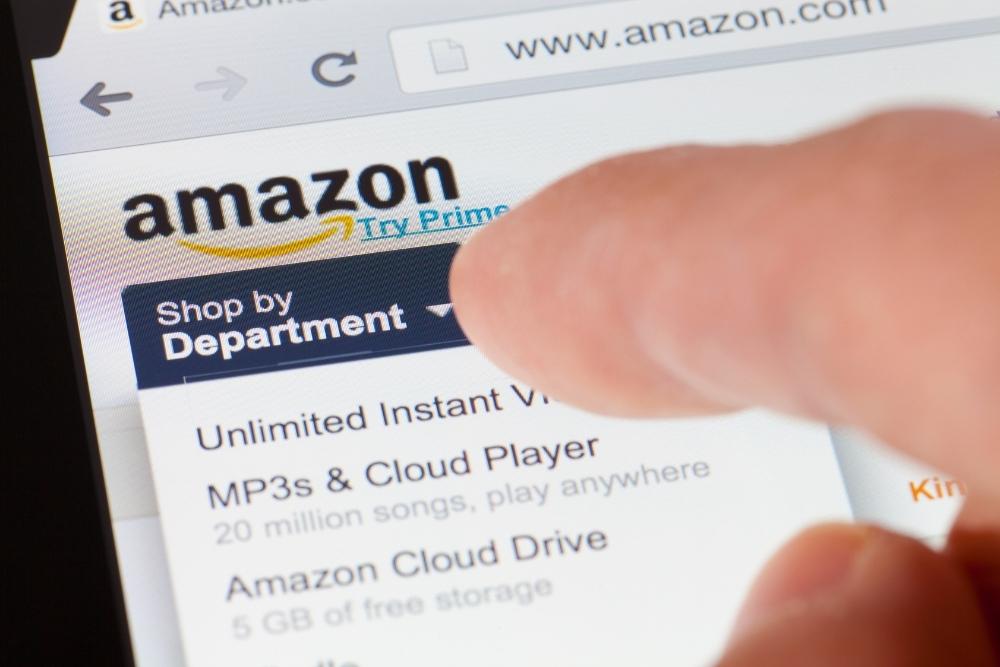 Amazon FBA is a type of e-commerce business where you sell products on Amazon and fulfill orders directly through the platform. You'll need to create and manage your own listings, but you'll have access to Amazon's massive customer base and fulfillment network. FBA businesses can be very profitable, but they also come with a few challenges that you'll need to be aware of before getting started. Here are the key things you need to know about starting an Amazon FBA business.
First, Amazon FBA businesses require an upfront investment. You'll need to purchase inventory in bulk and pay for shipping to Amazon's warehouses. In addition, you'll need to factor in the cost of storage, packaging, and product photography. While there are some free options available, it's important to remember that an Amazon FBA business is not a get-rich-quick scheme – it takes time, effort, and money to be successful.
Second, Amazon is a competitive marketplace. To succeed on the platform, you'll need to offer competitive prices and provide exceptional customer service. In addition, you'll need to invest time in marketing your products and building up positive feedback.
Third, there are some compliance requirements that come with selling on Amazon. For example, you'll need to ensure that your products are properly labeled and meet all relevant safety standards. Failure to comply with Amazon's rules could result in your account being suspended or even banned from the platform.
Despite these challenges, starting an Amazon FBA business can be a great way to build a passive income stream. With a little planning and dedication, you can create a successful business that requires minimal ongoing maintenance.
13. Becoming a web developer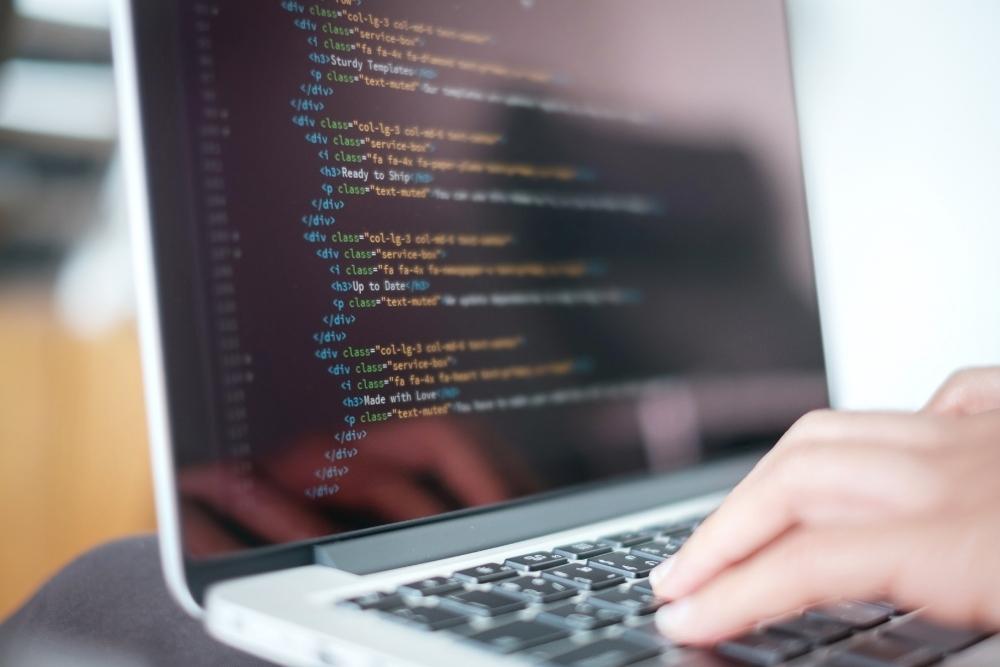 If you're familiar with coding and web development, becoming a web developer could be the perfect online business idea for women. You can work with clients to create websites or apps that are both functional and visually appealing. Once you build up a reputation, you can start charging for your services.
In order to be successful, you'll need to be able to market your skills and find clients who are willing to pay for your services. You'll also need to be able to stay up-to-date on the latest trends in web development so that you can offer your clients the best possible service. With dedication and hard work, you can build a successful career as a web developer.
14. Starting an eBay business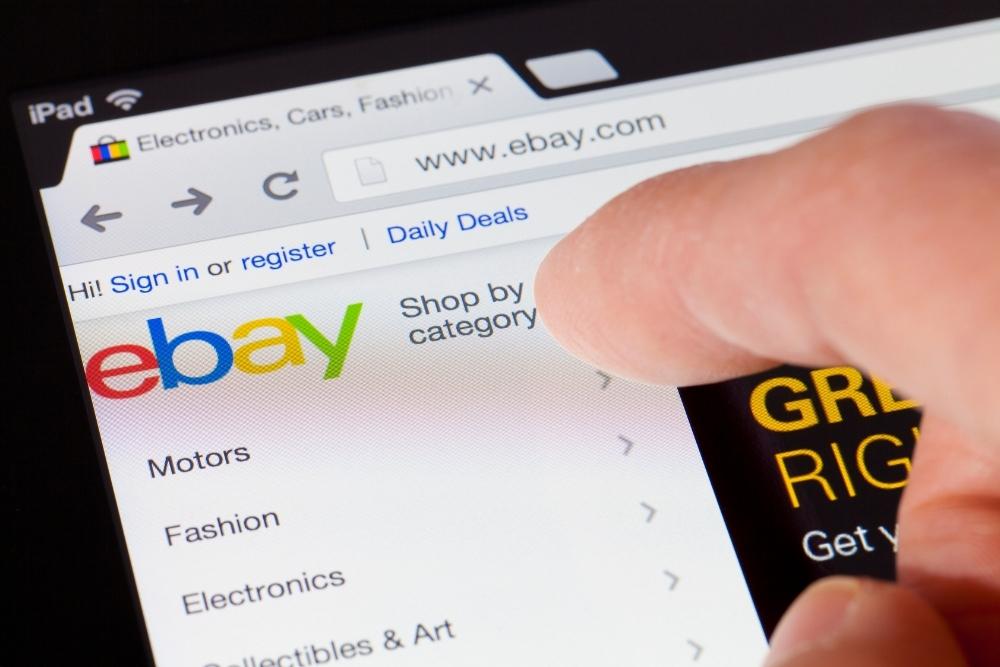 If you're looking for a creative online business for women, starting an eBay business could be the perfect option. eBay is a global e-commerce platform where you can sell practically anything. You'll need to create and manage your own listings, but you'll have access to eBay's massive customer base.
And, because eBay is a marketplace with buyers and sellers from all over the world, you can reach a huge audience of potential customers. Plus, with eBay's reputation for being a safe and easy-to-use platform, you can give customers the confidence they need to make a purchase from you. So, if you're looking for an online business idea that will allow you to tap into a global market, starting an eBay business is a great option.
15. Starting a freelance writing business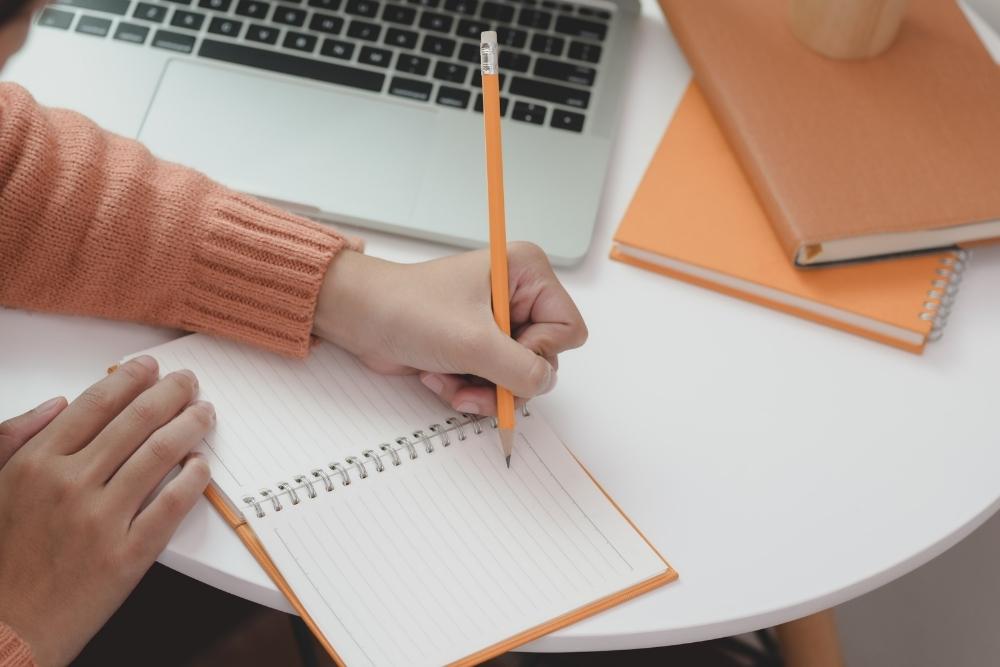 Freelance writing business is a great way to make money online. You can work with clients to create blogs, e-books, white papers, and more. Once you build up a portfolio of work, you can start charging for your services. To be successful, you'll need to be a great writer and have a knack for creating compelling content. You'll also need to build up a portfolio of work so you can show potential clients what you're capable of.
If you're interested in starting a freelance writing business, there are a few things you'll need to keep in mind. First, you'll need to find clients who are willing to pay you for your services. Second, you'll need to create a portfolio of work that you can show to potential clients. And third, you'll need to be a great writer and have a knack for creating compelling content. If you can do all of those things, you'll be well on your way to starting a successful freelance writing business.
16. Starting an affiliate marketing business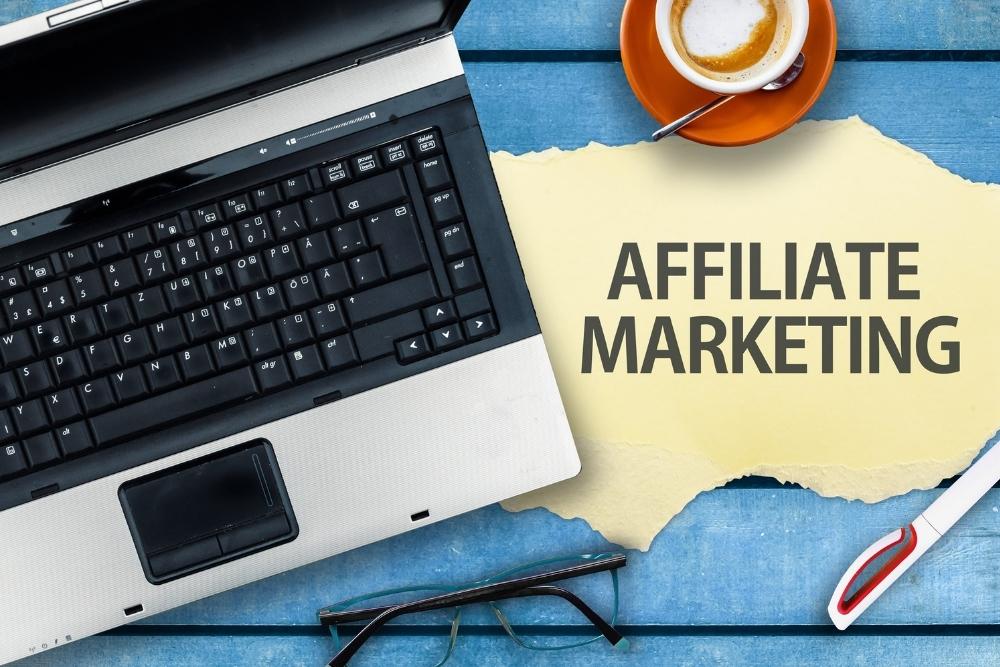 Affiliate marketing is a popular online business model in which businesses promote the products or services of other businesses on their own websites or blogs. This type of marketing can be extremely effective, as it allows businesses to reach a larger audience than they would be able to reach on their own.
In order to be successful with affiliate marketing, however, it is important to build up a sizable fan base first. Once you have a large enough following, you can begin to make money from sales. To get started, find some businesses that you think would be a good fit for your audience, and reach out to them about partnering. With some effort, you can build up a profitable affiliate marketing business.
17. Starting an Etsy shop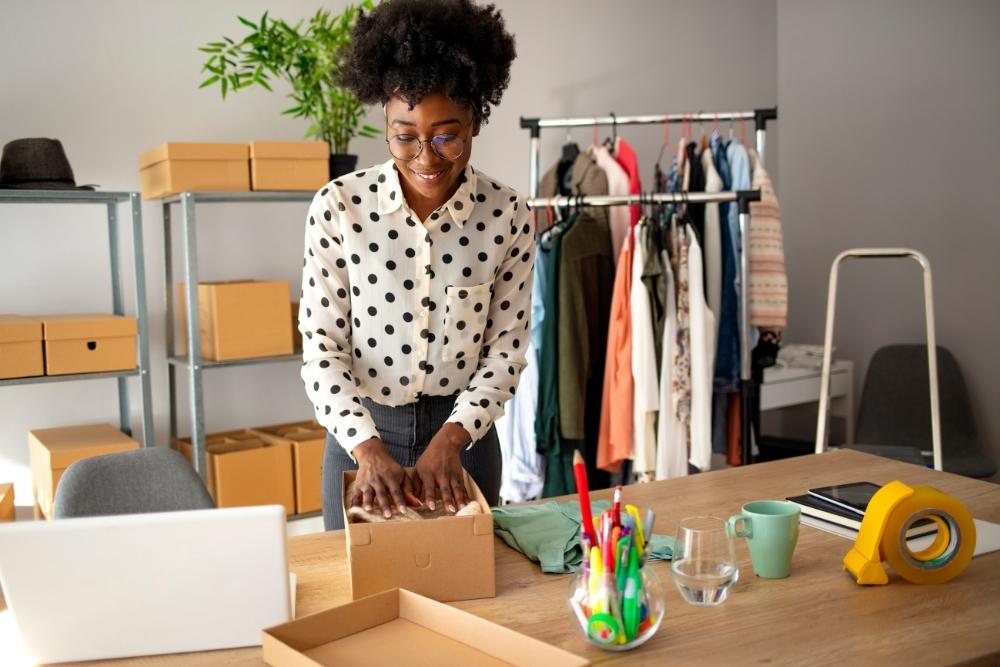 If you have a passion for crafting, there has never been a better time to start your own Etsy shop. With the rise of e-commerce, shoppers are increasingly turning to the internet to find unique, one-of-a-kind items. By starting an Etsy shop, you can tap into this growing market and sell handmade goods to customers from all over the world.
The first step is to create a profile and list some of your items for sale. be sure to include clear, high-quality photos and detailed descriptions. Once you start to receive orders, be sure to ship your products promptly and provide excellent customer service. If you build a strong reputation, you will soon have a loyal following of customers who are eager to buy your latest creations. With a little effort, you can turn your Etsy shop into a successful online business.
18. Starting an online fitness coaching business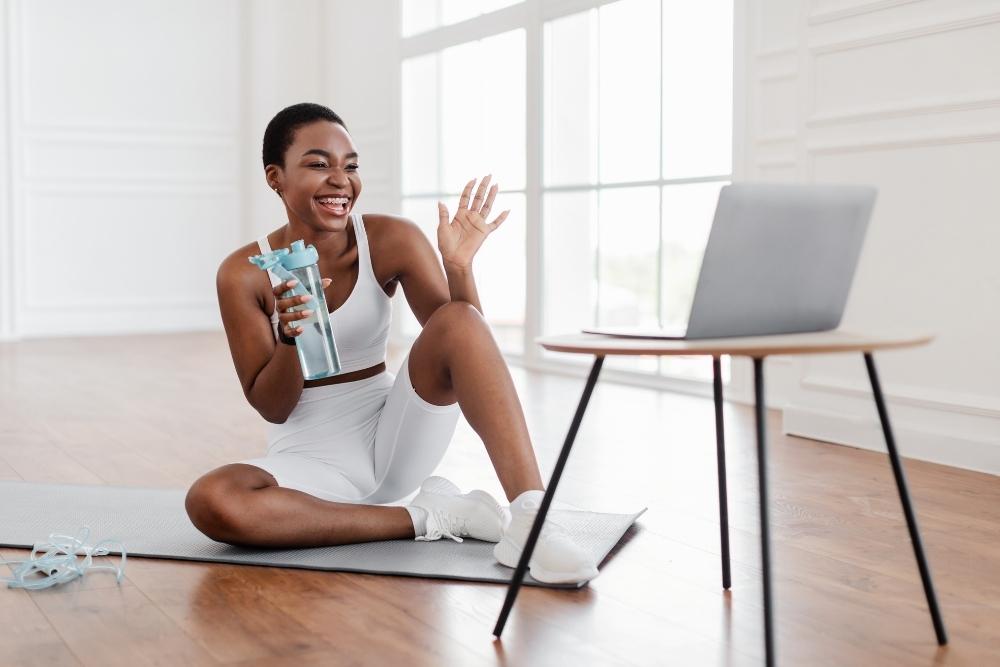 Starting a fitness coaching business is a great way to turn your passion for fitness into a profitable online business. As a fitness coach, you'll work with clients to create customized workout plans and provide guidance and support to help them reach their fitness goals. Your deep knowledge of the fitness industry will allow you to charge premium rates for your advice.
To attract high-paying clients, you'll need to build a strong online presence and establish yourself as an expert in your field. The best way to do this is to create informative content that positions you as an authority on all things fitness. By sharing your expertise online, you'll be able to attract clients from all over the world – and generate a healthy income in the process.
There are a few things to keep in mind if you're thinking of starting a fitness coaching business. First, you'll need to be knowledgeable about exercise and nutrition in order to give your clients the best possible advice. Secondly, you'll need to be able to build rapport and trust with your clients, as they'll be relying on you for support and motivation. Finally, you'll need to be organized and have good communication skills in order to manage your client relationships effectively. If you have all of these qualities, then starting a fitness coaching business could be the perfect online business idea for you!
19. Provide tech support remotely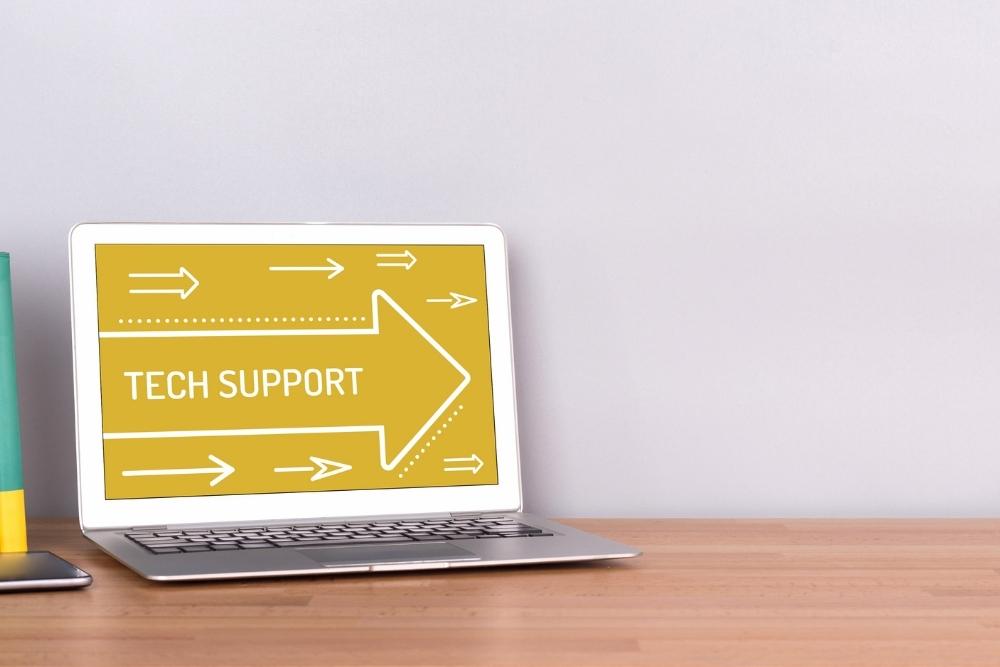 The necessity for technical support in an increasingly digital world is indisputable, making the provision of remote tech support a promising online business venture for women with expertise in the field.
This business model leverages the convenience and efficiency of remote working, allowing you to offer your services to a wide range of clients without geographical limitations. As a remote tech support specialist, your role involves addressing various technology-related issues, from Wi-Fi connectivity problems to malfunctioning devices.
Prerequisites for this business are a solid understanding of technology, patience, and strong problem-solving skills. Each tech-related query you receive is a unique problem to be deciphered and solved, much like a puzzle.
Entering the field of remote tech support means you have the opportunity to turn your technological skills and expertise into a viable, profitable, and scalable online business.
20. Transcription work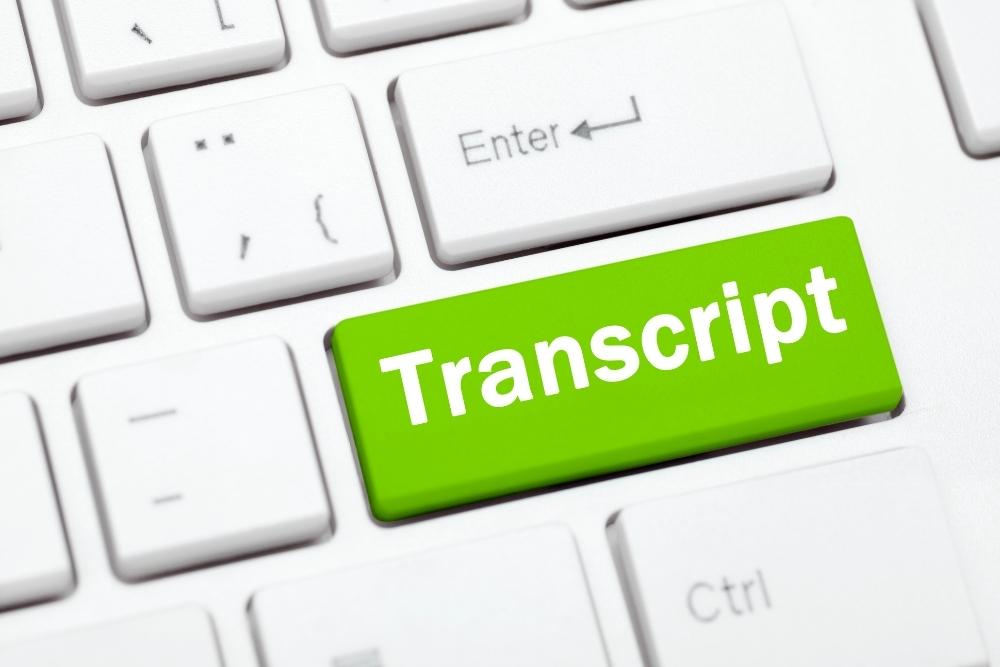 Audio and video files are an increasingly common type of communication, but they can be difficult to work with. Transcription services provide a valuable service by converting these files into text transcripts that can be easily read and searched. As a result, transcriptionists are in high demand, especially those with experience working in specialized fields such as law or medicine.
If you have good listening skills and a sharp eye for detail, transcription work could be the perfect online business for you. You can start by working with clients on a freelance basis, and then build up a reputation for quality work. Once you've established yourself, you can begin charging for your services. With a little effort, you could soon be earning a healthy income from this online business.
21. Manage a Facebook page or group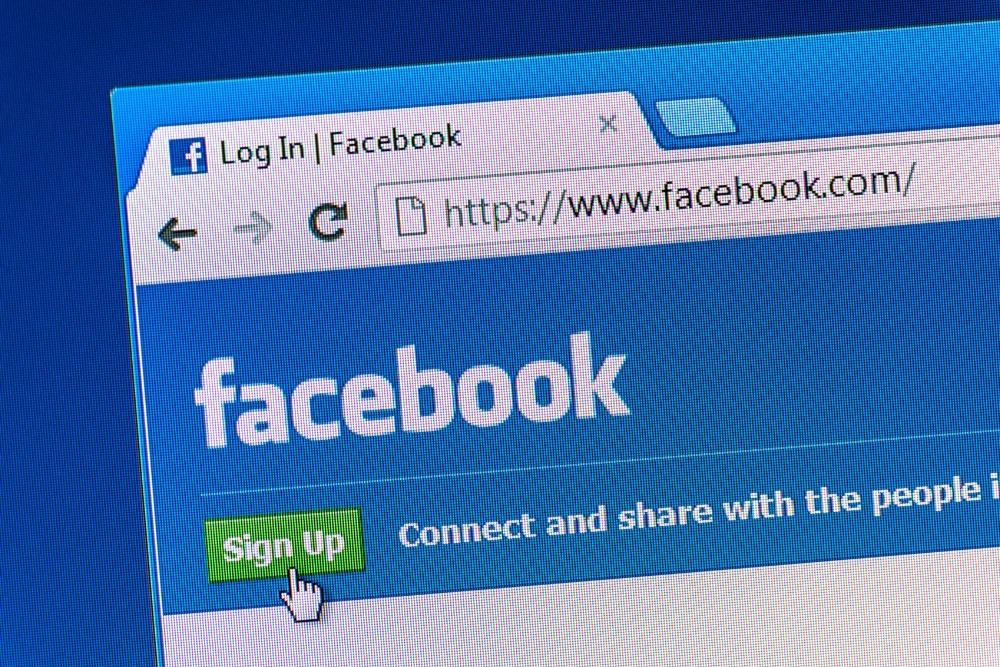 If you're familiar with social media, managing a Facebook page or group could be the perfect online business idea for you. As a social media expert, you will help your clients increase their online presence. Once you have established yourself as an authority in the industry, you can start charging for your services.
There are a number of ways to approach this business. You could work with businesses to help them build and optimize their Facebook pages. Or you could work with individuals who want help growing their personal brands on social media. Whichever route you choose, you'll need to be patient and diligent in order to succeed. But if you're passionate about social media and helping others, this could be a great business idea for you.
How Do We Start?
Step 1: Decide which business model/type you want to go with
If your product or service doesn't have a market, even the most creative business idea will fail. Even if you've figured out a solution to an issue that affects a large number of people, if the problem turns out to be one that most people aren't interested in spending time or money on, you've wasted your time and resources.
Keeping this in mind, you should assess your idea. Here are a few of the questions you should consider:
Is your product or service a viable solution to a problem that a significant number of potential consumers are experiencing?
Is your product or service an affordable answer to that issue?
Is there a willingness to invest money to solve the issue?
How much will it cost you to get your product or service in front of the individuals who need it?
Step 2: Conduct a market research
Market research is key to understanding what's happening in your industry. This can guide your business and help you figure out if your idea will work for your market. For example, you can use websites like Quora to find out what problems people in your industry have. Then, think about how your business can solve these problems.
You can also look at what customers don't like about your competitors. This can help you make your own business better and improve your customers' experience.
Step 3: Choose Your Product or Service
Before you can start a business, you need something to sell. Spend enough time, energy, and money to make a great product or service.
How you do this will be different for every business. If you want to sell things online, you might need to put money into research and development. If you're making digital products like e-books, you might need to hire a professional editor to make sure your content is great before you put it online.
Remember, the success of your online business depends on how well you can sell your product or service. So, don't take shortcuts and make sure that your customers will love what you're selling.
Step 4: Develop your website
Your website is as important for an online business as a physical location is for a traditional one. So, treat it with the same care. When you plan your website, think about different ways to process payments. For many online businesses, hiring a website developer makes sense.
Tigren is a recognized website development company that you can rely on for both the quality of our services and competitive costs tailored to each business's demands. All you have to do is tell us about your project and the goals you want to achieve for your company, and we'll build the perfect website for you and provide specialized assistance from the consultation stage to the warranty policy.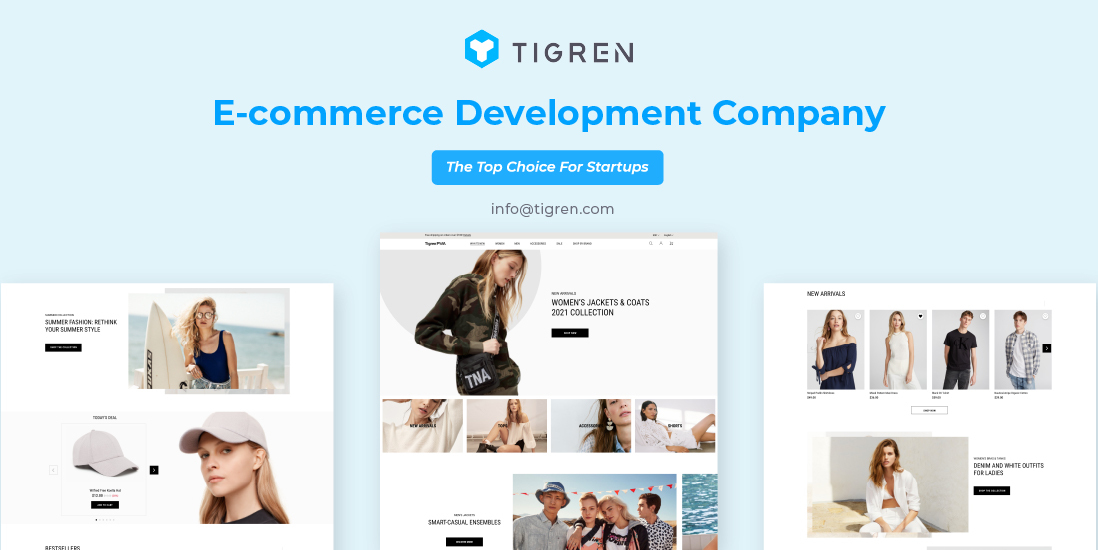 Step 5: Plan Your Marketing Strategy
While you're doing the other steps, make sure to also promote your online business. Your business plan should give you the information you need to come up with good marketing strategies for your target audience. Whatever your strategies are, make sure to do them well.
By building excitement for your launch with your target audience through social media and other promotional methods, you can set yourself up for a successful start.
6 Powerful Tips For Female Entrepreneurs
1. Be aware of your target market
When planning your brand strategies, it's vital to understand who your target audience is and what they should associate with your brand name. Deep knowledge of your ideal customer is necessary for creating key brand materials like your mission statement, website, and social media accounts.
2. Build relationships with your customer
Forge strong connections with your customers by hosting online workshops or live streams. Providing valuable advice on relevant topics can help strengthen your relationship with your audience. It can also boost your company's reputation and visibility.
3. Never stop learning
There may be aspects of your business you're unfamiliar with, but by trying new things, you may discover hidden talents.
For instance, you may never have attempted coding before, but you may find that you enjoy it. Then you'll have the extra benefit of using your newly acquired coding abilities to your firm and creating software that meets your specific requirements.
4. Have a professional website
You're going to do business online, so of course, owning a website is essential. But not just any website will do, you'll need an optimized one. Pay careful attention to the web's design and user experience. The best way to do this is to have a professional build the website for you, as suggested above.
This approach might seem a bit costly at first. Yet you'll soon see the long-term benefits of a professional website for your business.
5. Make connections with other female entrepreneurs
Networking is the act of making and maintaining relationships with people, and it may assist you in learning new skills, exchanging ideas, and even advancing your career. You may network effectively in various ways, including attending networking events and networking online through social media.
6. Face challenges with courage
Being a woman entrepreneur in a predominantly male environment can be tough, but it also comes with unique rewards. You'll inevitably encounter individuals who underestimate you, making it essential to recognize your worth.
For online female entrepreneurs, self-confidence is paramount. Women are prone to questioning themselves, yet it's critical to have faith in yourself and your ability when beginning a business.
A lot of businesses fail the first time they try it. That's just the way things go in life. However, while beginning a business, you can't be terrified of failing. Even if everything goes well, there will be flaws, and you'll be able to learn from them and grow over time. Letting fear hinder your decision-making will only hold you back.
FAQs About Online Business For Women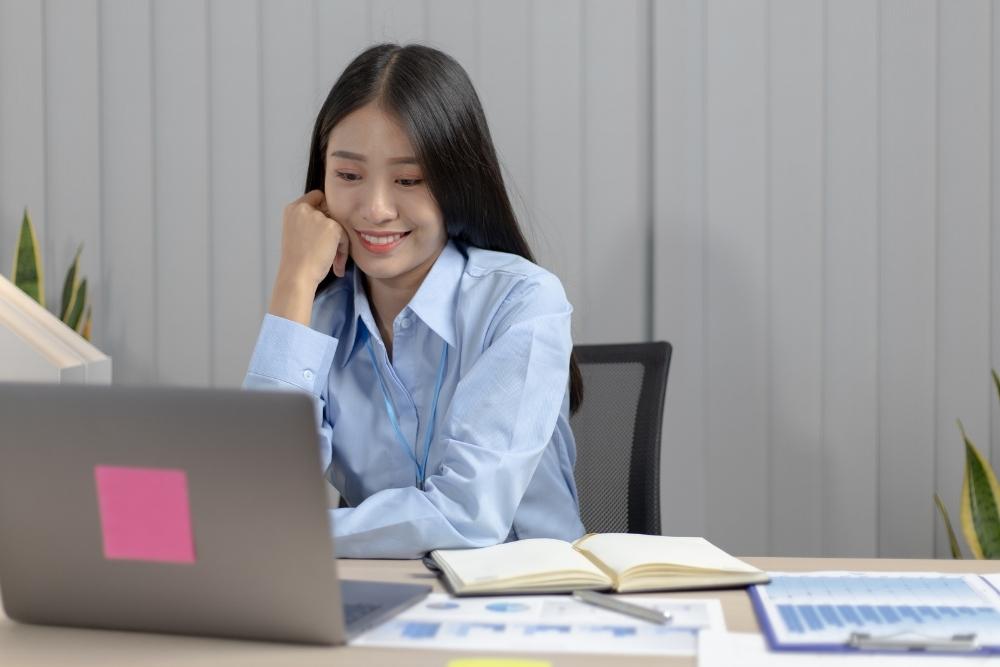 1. What types of business should I go for?
Two primary business categories worth considering are online service-based businesses and product-based e-commerce businesses. The former, which can evolve from freelance gigs, require less initial investment and have the potential for steady growth over time.
On the other hand, product-based online businesses such as online retailers, also demand a smaller initial investment and provide opportunities for growth.
One of the critical aspects to consider while choosing between these two types of businesses is your professional background. If your experience lies in the online service industry, it would be sensible to lean towards a service-based enterprise. Conversely, if you've previously worked in retail or a similar product-centric business, venturing into online retail could be a more suitable choice.
Another factor to consider is your personal preferences. Do you prefer to work independently or as part of a team? Do you want to be responsible for developing and marketing products, or would you rather manage customer relationships? Consider your answers to these questions when making your decision about which type of business to start.
2. Where can I secure funding for my business?
Several options are available for funding your business. Personal investment is one. This could involve utilizing your savings, securing a loan, or even borrowing funds from friends or family. Another possibility is to attract partners such as angel investors or venture capitalists. Typically, these individuals or groups are ready to invest in return for a stake in your business.
Finally, you could also look into government grants or loans. These can be helpful, but you typically have to meet certain criteria to qualify. No matter which route you choose, remember that finding the right funding is essential to keeping your business running successfully. If you're not sure which route to take, check what you could afford to borrow using Keeper's calculator. That way you won't get in over your head with a business loan you can't repay.
3. What are the essential parts of a business plan?
A business plan is a document that outlines the goals and objectives of a business. It also contains information about the products and services the business offers, market opportunities, and sales and marketing strategies. competitive analysis, operations, management team, and financial analysis.
The executive summary is a brief overview of the business plan, and it should include the main goals and objectives of the business.
The overview and objectives section provides an overview of the business, its products and services, and its target market.
The goods and services section contains information about the products and services offered by the business, as well as their features and benefits.
The market opportunities section discusses the potential for growth in the business's target market.
The sales and marketing section contains information about the company's marketing strategy, sales goals, and target customers.
The competitive analysis section discusses the competition in the marketplace, and it includes information about the company's unique selling points.
The operations section contains information about how the business will be run on a day-to-day basis.
The management team section includes information about the people who will be running the business, their qualifications, and their roles within the company.
Finally, the financial analysis section contains information about the company's financial projections, including income statements, balance sheets, and cash flow statements.
4. What are the challenges I may face at the beginning of my business journey?
Starting your own business without the safety net of a regular income can feel isolating, stressful, and tough. Initially, it's easy to get swept up in the excitement of a new business idea and launch without adequate preparation.
However, poor planning can lead to running out of resources or being unprepared for essential tasks like marketing or working with vendors. Entrepreneurs who plan and set clear goals are more likely to succeed.
Moreover, as a novice entrepreneur, it's unlikely that you'll know everything about running a business. This knowledge gap can lead to expensive mistakes. Starting a business also entails juggling many responsibilities, which can be taxing.
Another significant challenge for budding online entrepreneurs is poor financial management. If your expenses outpace your income, your business could fail.
5. Are there any events for women entrepreneurs to expand their networks?
Networking is critical for any business owner, as it helps to develop solid commercial connections and secure investment and project opportunities. However, networking can be particularly difficult for women entrepreneurs, who often face discrimination and exclusion in the business world. Thankfully, there are a number of events specifically geared toward women entrepreneurs looking to expand their networks.
These events include the Women Tech Global Conference, Women into Leadership, Women in Retail Summit, and Women in Business & Tech Expo. These events provide a valuable opportunity for women entrepreneurs to connect with each other and discuss potential cooperation opportunities. With more and more organizations running similar events, it has become easier than ever for women entrepreneurs to connect with each other and grow their businesses.