In 2022, 89% of Canadians used digital payment instead of traditional methods. Therefore, with a nation of card users like Canada, businesses need to keep up by integrating payment gateways into their e-commerce platforms.
Do you know popular Canada payment gateways for your e-business? Here are 7 popular payment gateways in Canada to help e-businesses optimize the checkout experience and increase revenue.
Payment Gateways and their importance in the Canadian e-commerce market
What is a payment gateway?
A payment gateway is a technology solution that facilitates online transactions by acting as a bridge between an e-commerce website or online platform and a financial institution. It also ensures data security and the flow of funds from the customer to the seller.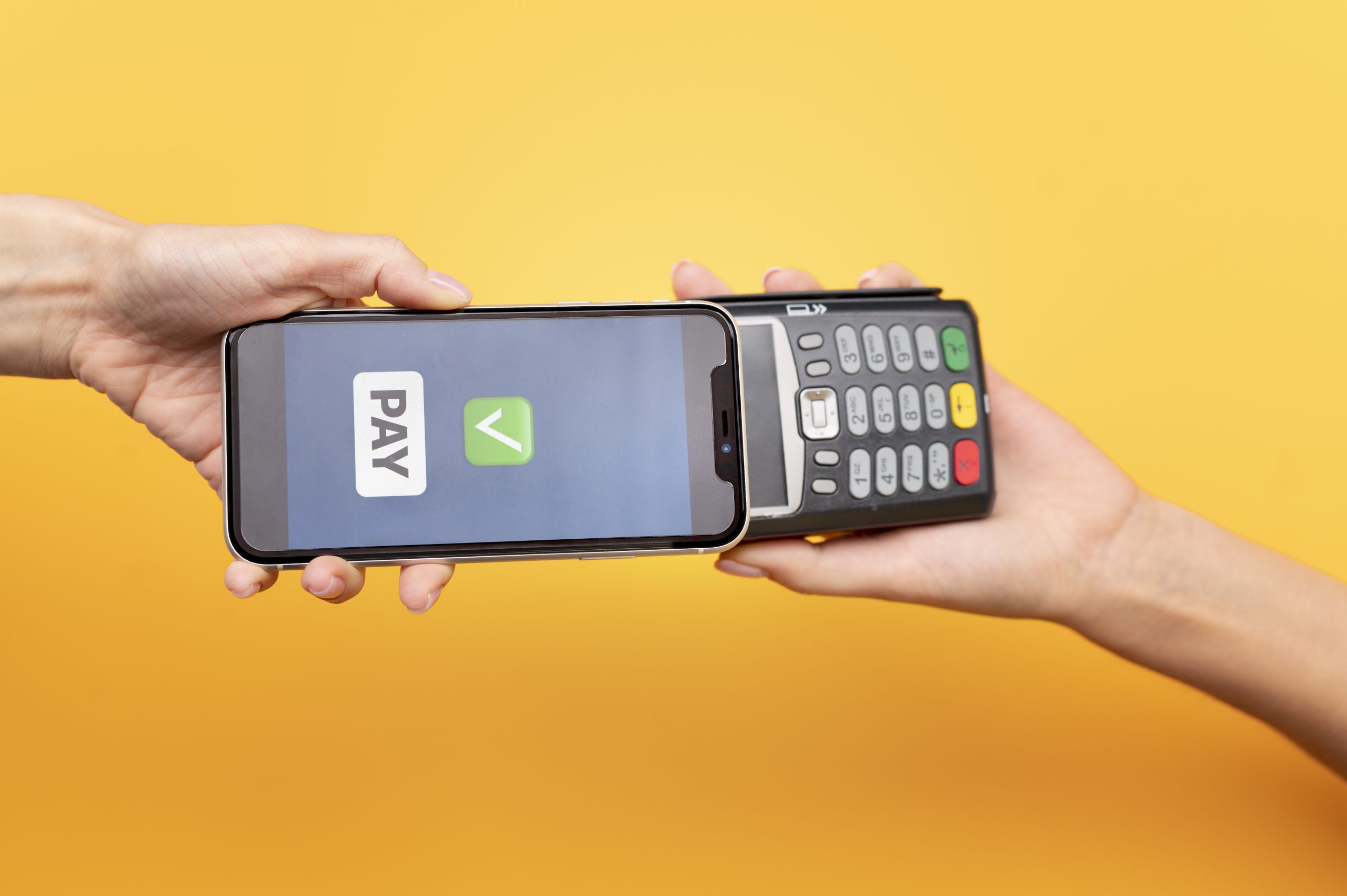 The status of payment gateways in Canada
The payment gateway landscape in the Canadian e-commerce market is dynamic and evolving with just a minority of Canadians choosing cash-based payments.
The significant increase in the number of payment gateways in Canada, with PayPal holding the top spot, reflects the growing demand for diverse and convenient payment options among Canadian consumers and businesses.
Image source: Statista
Criteria to choose a suitable payment gateway
Choosing a payment gateway is a highly individualized decision because it depends on the unique needs and circumstances of your e-business. While there's no one-size-fits-all solution, we suggest some important reference criteria below to help you make the best choice.
Payment methods supported: Ensure the payment gateway supports the payment methods your customers prefer, such as credit cards, debit cards, digital wallets, bank transfers, or alternative payment methods.
Integration with E-commerce Platform: Verify that the payment gateway seamlessly integrates with your chosen e-commerce platform to streamline the checkout process.
Geographic Coverage: Consider your target market to choose the best-suited payment gateways
Cost and Fees: Understand the fee structure, including transaction fees, monthly fees, and any additional charges to consider with your expected transaction volume and budget.
Reputation: You should choose reliable payment gateways to ensure the checkout experience of customers.
Top 7 Popular Payment Gateways in Canada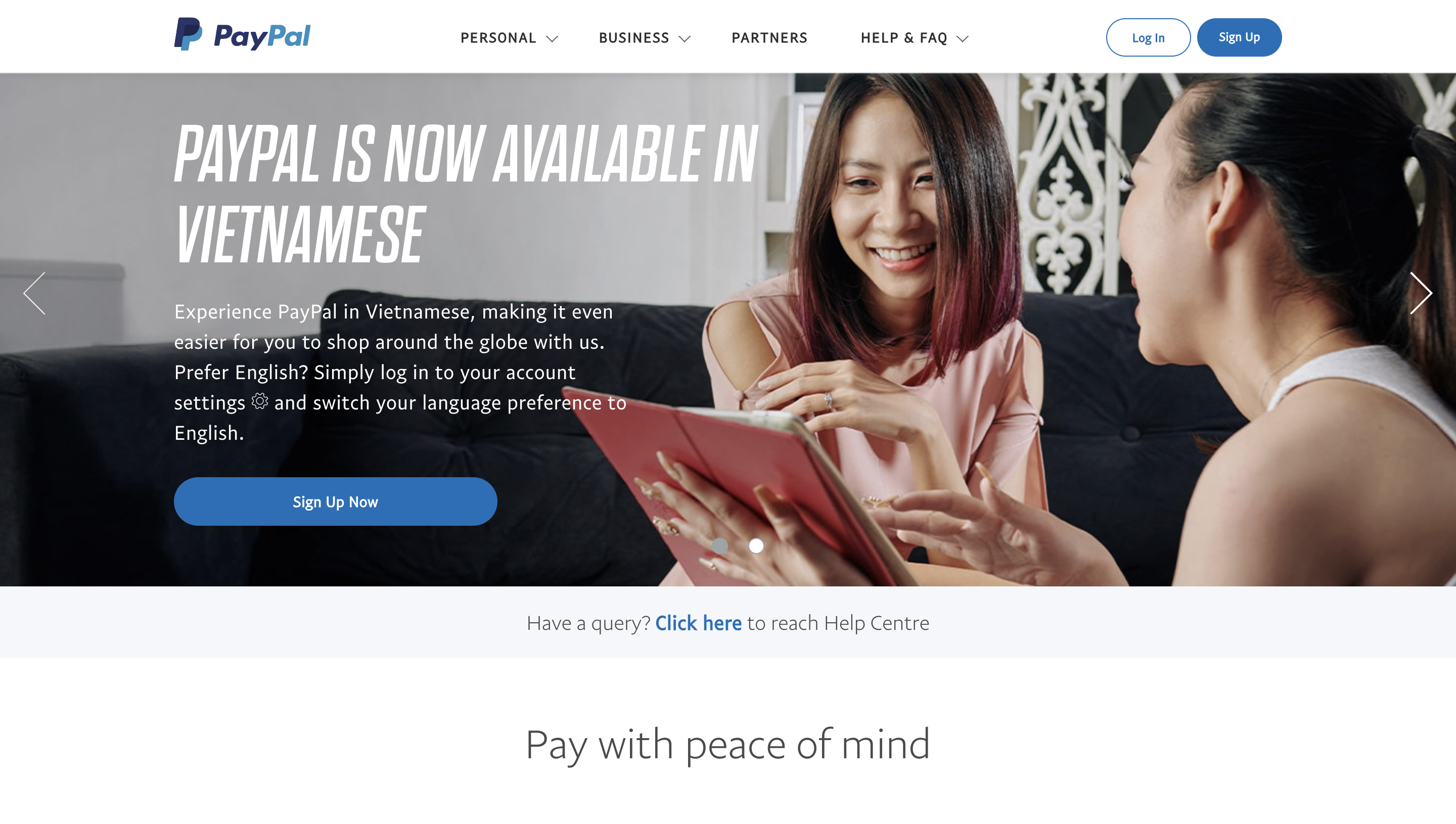 PayPal is the most popular payment gateway in Canada in June 2023. It supports various payment methods, including credit cards, debit cards, and PayPal balances. This versatility makes it suitable for a wide array of online and mobile payment needs.
Canadians use PayPal most because of these outstanding features:
Ease of use: Its user-friendly interface makes it easy for online payment. Customers can link their bank accounts or credit/debit cards to their PayPal accounts and use one-touch payments to simplify the checkout experience.
Data protection: PayPal provides a level of security and trust for customers with two-factor authentication
Wide acceptance: PayPal is widely accepted by online retailers and e-commerce platforms, making it a convenient payment method for a variety of online purchases.
For these reasons, PayPal is suited for small or new businesses that are just getting started.
Price: Paypal will cost you 2.90% + fixed fee per transaction for domestic transactions in Canada. PayPal's fee structure is relatively intricate, so you can discover more comprehensive details on the PayPal website.
If you believe that PayPal is the right payment gateway for your online store, especially if you're using a PWA, Tigren can help you seamlessly set up and integrate the PayPal add-on.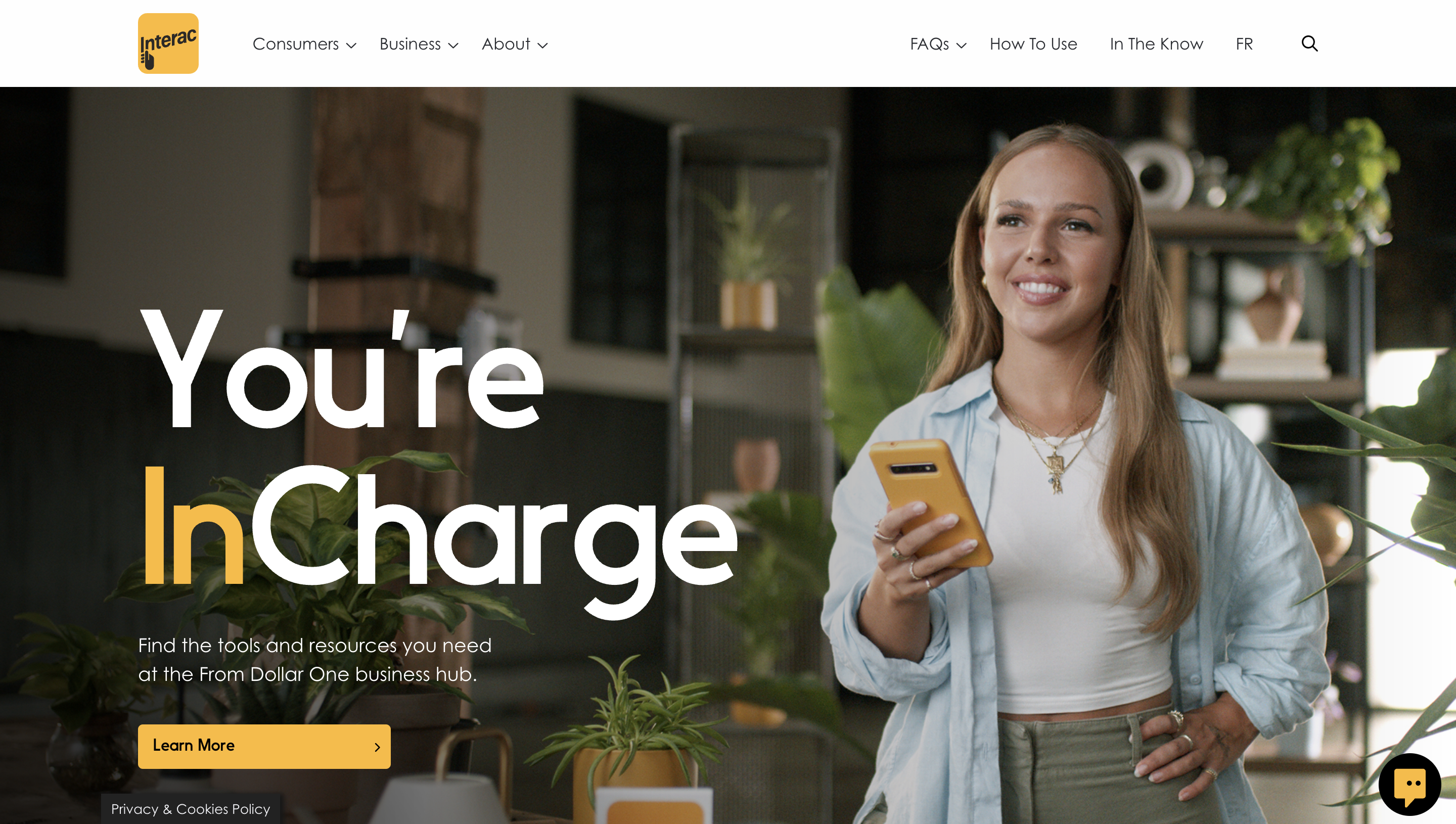 Interac is a Canadian interbank network. It is designed to connect financial institutions and various businesses, enabling the exchange of electronic financial transactions. It is also the second most-used payment gateway in Canada with many special features:
Interac e-Transfer: Interac e-Transfer is a widely used feature that allows users to send and receive money securely through email or text messages. It's a popular choice for peer-to-peer payments, splitting bills, and settling debts.
Debit Payments: Interac provides a robust debit card payment system in Canada. It enables consumers to make purchases and withdraw cash from their bank accounts at point-of-sale terminals and ATMs across the country.
Interac Flash: Interac Flash is a contactless payment technology that allows users to make fast and secure tap-and-go payments at compatible point-of-sale terminals.
Price: Sending an Interac e-Transfer from a personal account costs $0.50 for transfers up to $100 and $1.00 for transfers over $100. For business accounts, the fee is $1.50. Receiving and depositing an Interac e-Transfer online through a Canadian financial institution is free.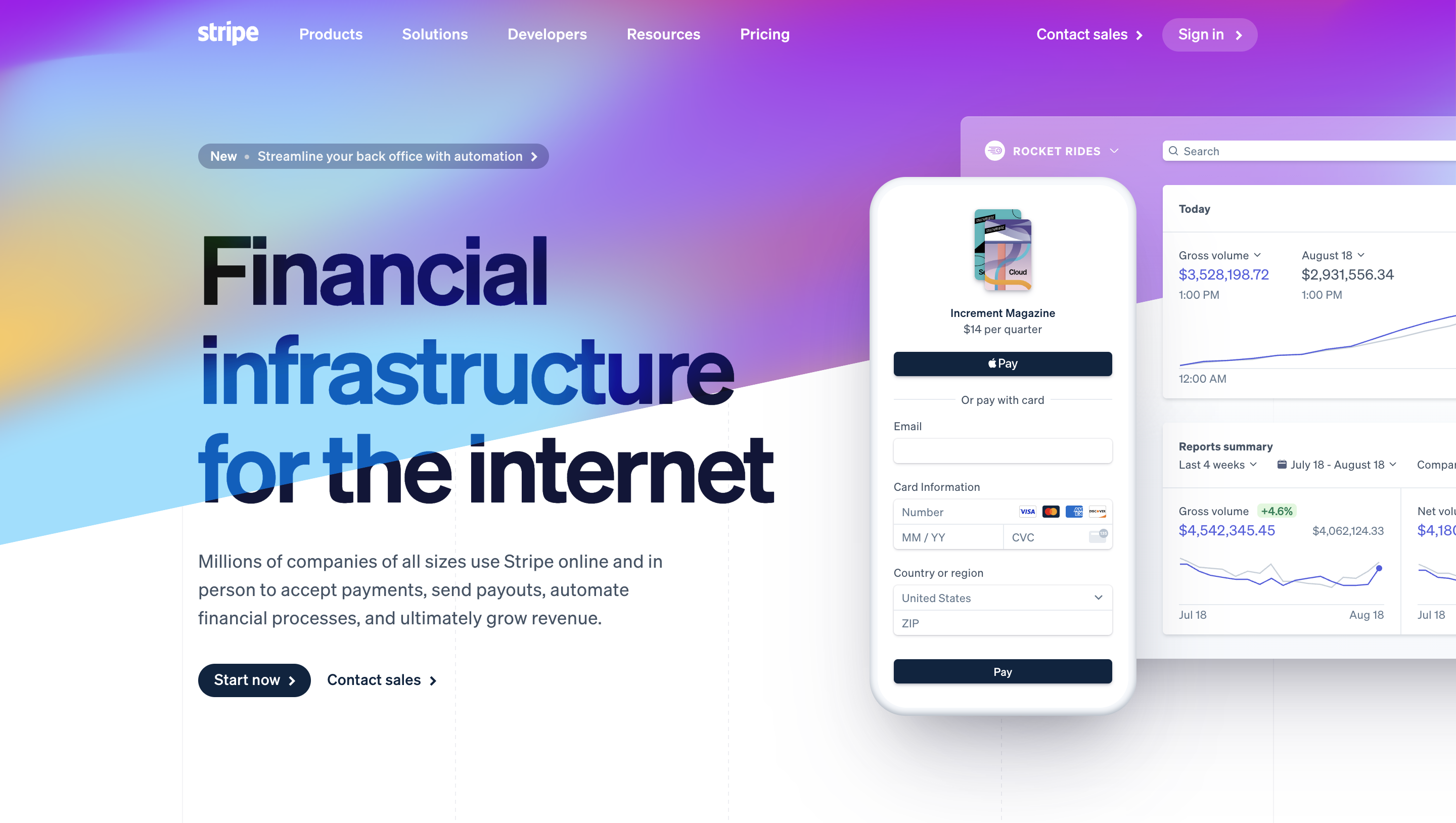 Stripe is a fit for all-size companies, from startups to large enterprises, as it provides a variety of options for payment customization with some key areas:
Payment Methods: Businesses can customize the payment methods they accept through Stripe. This includes credit and debit cards, digital wallets (e.g., Apple Pay, Google Pay), bank transfers, and various local payment methods, depending on the target market.
Branding Customization: Stripe's branding customization options allow customize the appearance of the payment pages to match your brand. You can add your logo, choose colors, and adjust the layout of the payment pages.
API Integration: Stripe offers a range of APIs and developer tools, allowing for deep integration into your website or application. Developers can customize payment flows, handle webhooks, and implement advanced features tailored to your business model.
Price: Stripe does not charge any annual maintenance or startup fees, except a standard transaction fee of 2.9% + $0.30 per successful transaction for most credit card payments. Therefore, affordable pricing has been one of the appealing factors of Stripe.
Stripe is known for its user-friendly and developer-friendly approach. This means that businesses can figure out how to add payment gateways to their online stores using Stripe and set it up on their own.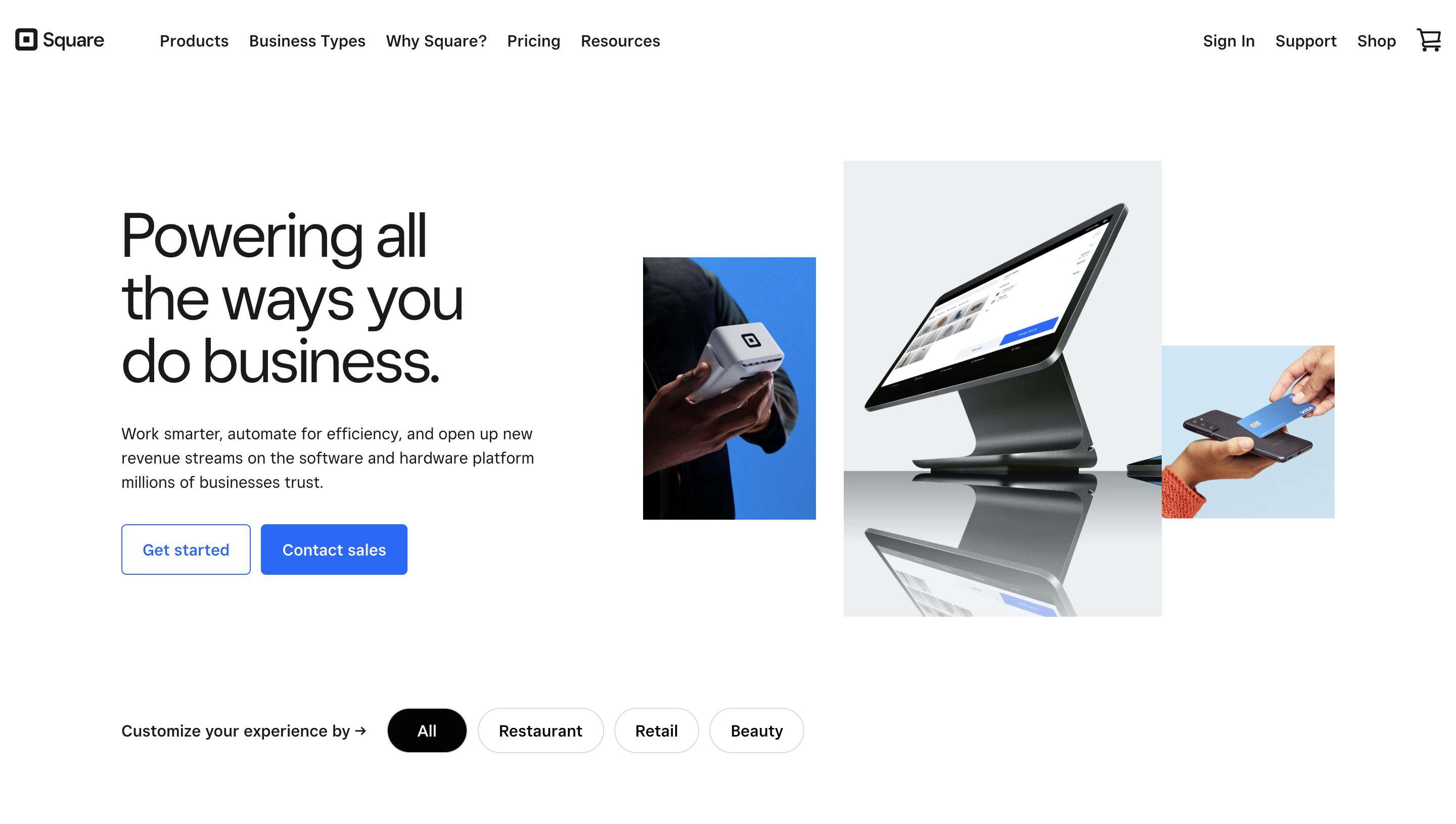 Square is a popular payment processing and business management platform. It is used by more than 4 million sellers globally with some notable features that are best suited for small and medium-sized businesses:
User-Friendly Point of Sale (POS) System: The intuitive and user-friendly POS system includes features such as easy itemization of products, support for various payment methods (credit cards, mobile payments, etc.), and integration with hardware like card readers and receipt printers.
Mobile Payments: Square allows users to pay directly from their mobile phones using the Square mobile app or contactless payment methods like Apple Pay and Google Pay.
Online Store Integration: Square provides seamless integration between its in-person and online payment solutions. Businesses can easily set up and manage their online stores, sync inventory, and accept payments through their websites.
Price: Square charges a fee of 2.9% plus 30 cents for each transaction when it is used for online store payments and no monthly fee. Moreover, Square provides a transparent breakdown of all specific fees for different payment types on its website.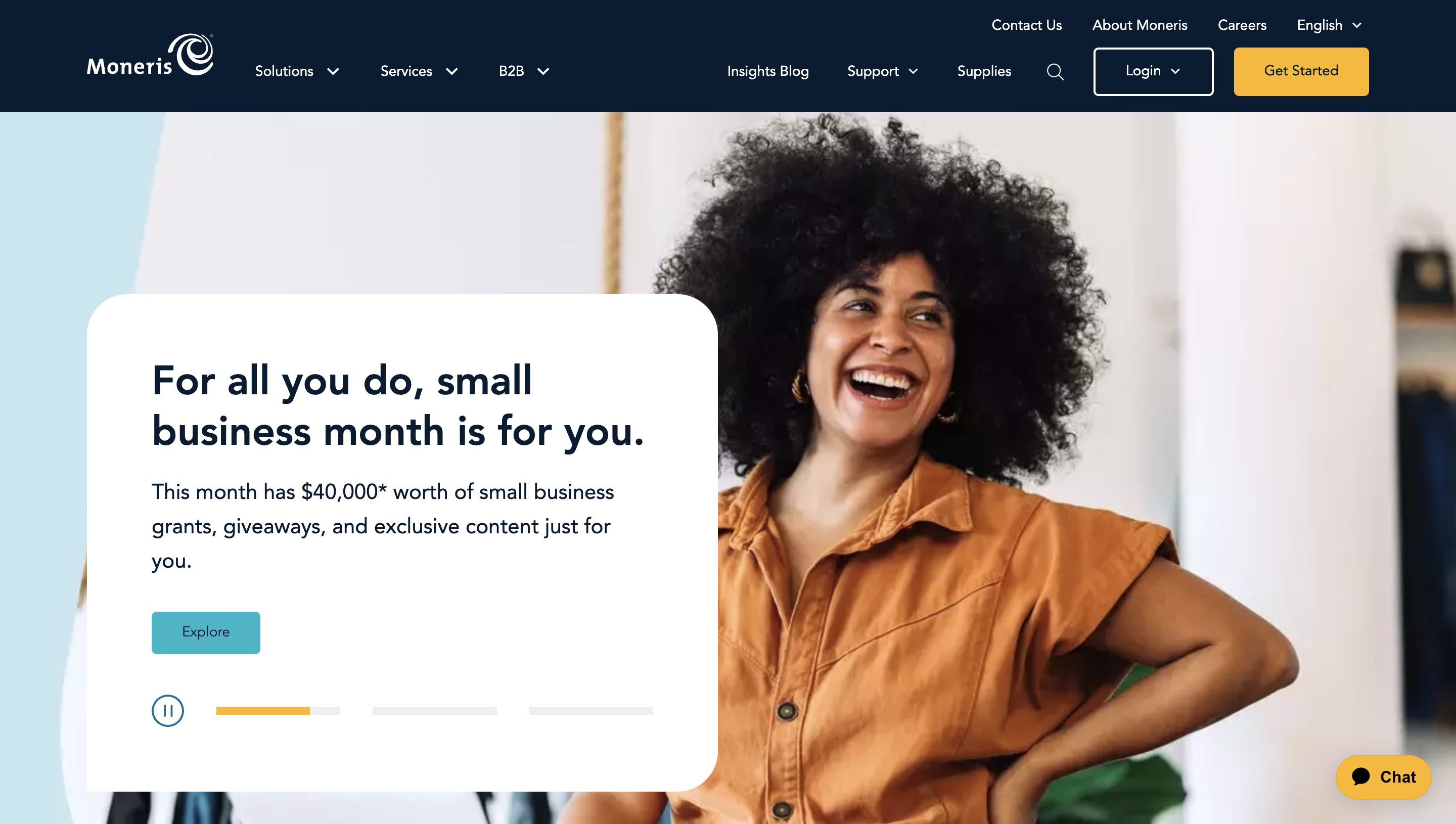 Moneris is the top 1 Canadian payment processor, empowering businesses with innovative mobile, online & in-store solutions with three outstanding features:
Diverse Payment Options: Moneris offers a wide range of payment methods, allowing businesses to accept debit, credit, Apple Pay, Google Pay, and even customizable eGift cards on their existing websites.
Multi-Currency Pricing (MCP): Multi-Currency Pricing allows businesses to display prices to customers in over 140 foreign currencies, helping international customers make payments in their local currencies.
Business-to-Business (B2B) Transactions: Moneris also offers B2B payment solutions that help automate transactions, improve cash flow, streamline processes, and reduce risks associated with traditional cheque-based payments.
Price: The fee for online payment is 2.85% + $0.30 per successful credit card transaction. In other words, Moneris pricing is perfect for fast-growing start-ups or small businesses looking for an affordable, flat monthly transaction rate.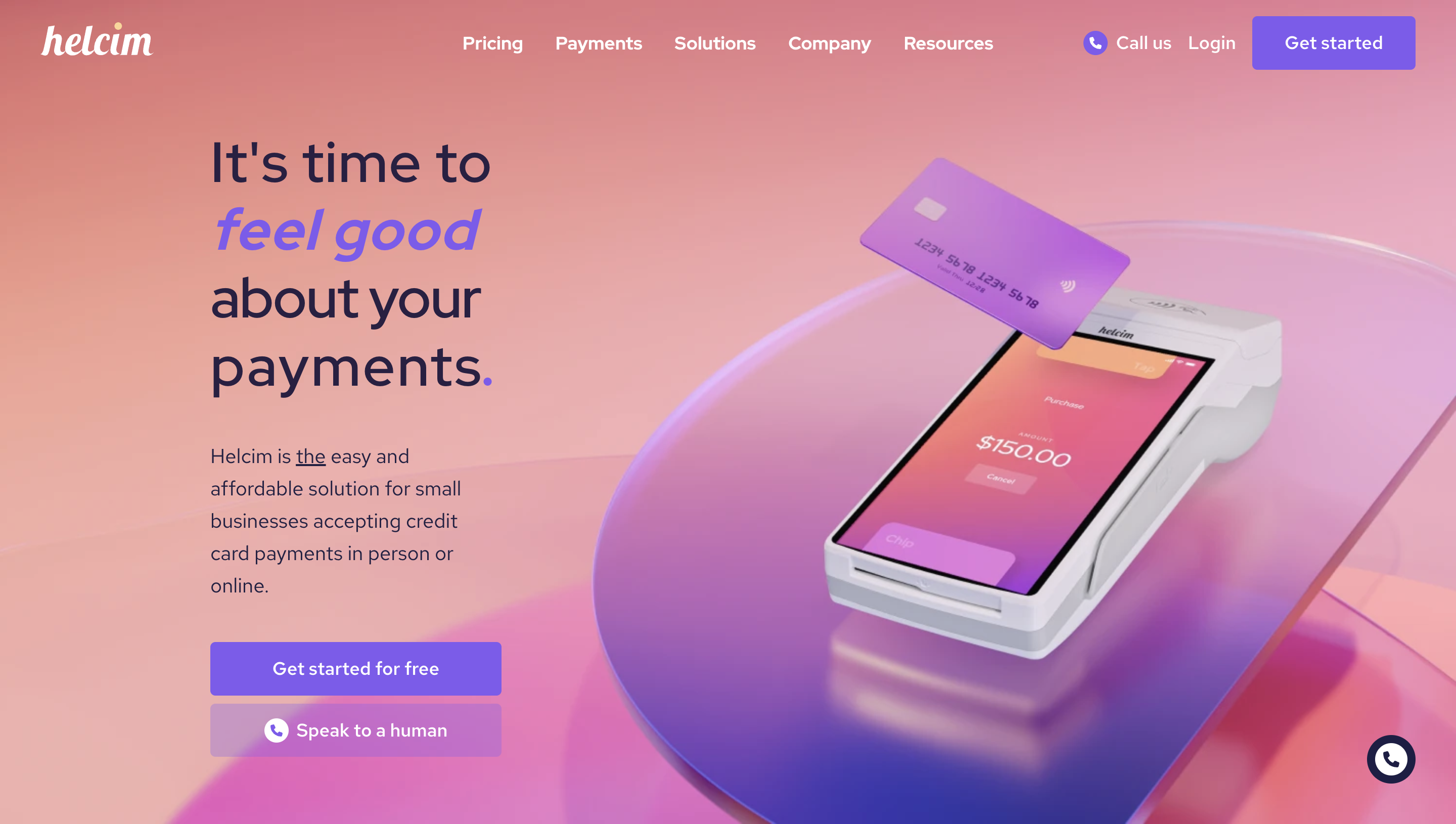 Helcim is a payment company, offering online and in-person payment processing services. Some of the key features of Helcim include:
Volume Discounting: As your business processes more transactions, the Interchange Plus margin automatically decreases. This feature helps businesses save on credit card processing fees, making it a cost-effective solution.
All-Inclusive Platform: It offers merchant accounts, credit card processing, point-of-sale software, payment gateways, invoicing tools, and business management tools. This all-in-one approach simplifies payment processing for businesses, as they can access a wide range of services from a single provider.
Transparent Pricing: Helcim is known for its transparent and straightforward pricing structure, as there are no hidden charges or surprises in the pricing.
Price:
Helcim estimates its average rate for in-person credit card transactions is 1.92% plus 8 cents. Its average for keyed and online purchases is 2.38% plus 25 cents. Besides, there is no catch, no hidden fees, and no monthly fees.
Although it may not be the most affordable option for businesses with low sales volumes, it's an excellent choice for most other small-business owners.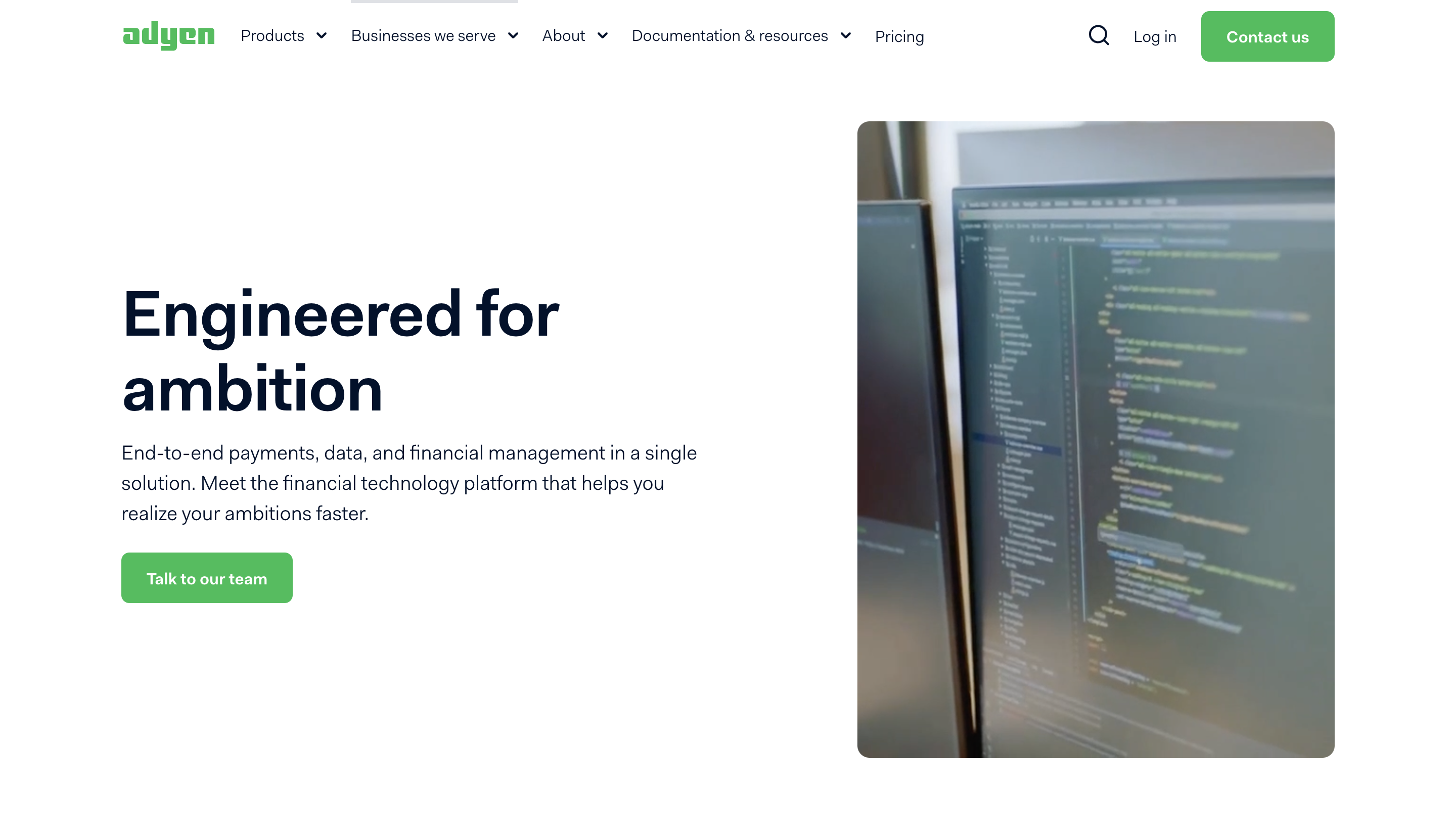 Adyen is one of the world's most technologically advanced online payment processing services. It allows businesses to accept e-commerce, mobile, and point-of-sale payments. The three most outstanding features of Adyen compared to other competitors are:
Omni-channel support: Adyen offers a versatile omni-channel payment solution. It enables businesses to accept payments not only online but also in physical stores, through mobile apps, and other channels. This versatility simplifies payment processing for businesses with diverse sales channels.
Global acceptance: It accepts and processes payments in over 120 currencies and is available in over 20 countries. This is suitable for Canadian companies targeting at global market.
Great customer support
Price: For each transaction, Adyen charges a fixed processing fee of €0.11 and a fee determined by the payment method, with no setup or monthly fees.
To provide you with a general overview, we have compiled a comparison of five popular payment gateways in Canada in the table below.
Payment Gateway
Key Features
Pricing
Suitable For
PayPal
Versatile payment options
2.90% + fixed fee per transaction (Canada)
Small and new businesses
Interac
Interac e-Transfer for secure money transfer
$0.50 for transfers up to $100
Canadian users
Stripe
Customizable payment options
2.9% + $0.30 per successful transaction
Businesses of all sizes
Square
User-friendly POS system
Mobile payments
2.9% + $0.30 per online transaction
Small and medium-sized businesses/retailers
Moneris
Diverse payment options
2.85% + $0.30 per successful transaction
Businesses with international customers
Helcim
Omni-channel support
Global Acceptance
Great customer support
Average in-person rate: 1.92% plus 8 cents Average keyed/online rate: 2.38% plus 25 cents
Most small-business owners
Adyen
Omni-channel support
Global acceptance
Great customer support
Processing fee €0.11 + payment method fee
Businesses with diverse sales channels or global company
Conclusion
The rapid growth of online payments in Canada is prompting e-businesses to integrate widely-used payment gateways. This not only helps them stay competitive but also provides a more seamless checkout experience for their customers.
Selecting the perfect payment gateway for your online store requires thoughtful consideration of various factors. We hope this blog proves to be useful for you. If you face any challenges, please contact us for assistance. We're here to assist you on your journey to e-commerce success!