In the modern world, it is essential for businesses to have an online presence. Customers expect to be able to find information about products and services online, and they often make purchasing decisions based on what they find. For businesses, this means that a website is no longer optional – it is essential. To be successful, businesses must always hold the importance of eCommerce in high esteem.
The advantages of eCommerce are manifold. Let's figure out the edge of online stores over other forms of business in this article:
1. Approach An Enormous Number Of Customers
It is no doubt that by starting an online business, you will have an opportunity to touch a significantly larger customer base. Let's make a small comparison if you are a local store owner, how many people will know and become customers in your store? It's quite hard to estimate but we can guess its maximum equals the number of local citizens, who are living next to the store, or within 30 miles.
On the other hand, if you own an online business, the number of your customers is no longer limited by geographical distances. Even a guest from a distant country can be attracted by your products and become your loyal buyer.
On the other hand, if you own an online business, the number of your customers is no longer limited by geographical distances. Even a guest from a distant country can be attracted by your products and become your loyal buyer.
Because of that, for small-scale businesses that have a low reputation, participating in the eCommerce industry will be the easiest and quickest way for them to find their first groups of purchasers as well as develop their customer base effectively. That's why SMEs should attach great importance to eCommerce.
2. Minimize Huge Overhead Cost
To open a physical store, you must take many overhead expenses into consideration such as salaries for staff, rental house, inventory, water and electricity, store decoration, and so on.
These terms do not only cost you a significant amount of money but also a lot of time and effort. In contrast, you can cut most of those fees owing to your online presence, and therefore save the money for more important purposes.
Some of the overhead costs you can avoid by having an online store include:
Renting or leasing a physical space
Paying for utilities like water and electricity
Maintaining inventory
Decorating and furnishing a physical space
Hiring employees to staff a physical store
Training employees on customer service and sales techniques
Security costs to protect against theft and vandalism
Advertising and marketing costs to promote your store
Insurance costs to protect your business against liability claims
By avoiding these overhead costs, you can save a significant amount of money that can be reinvested back into your business. This can help you grow your business faster.
3. Deploy Marketing Campaigns More Easily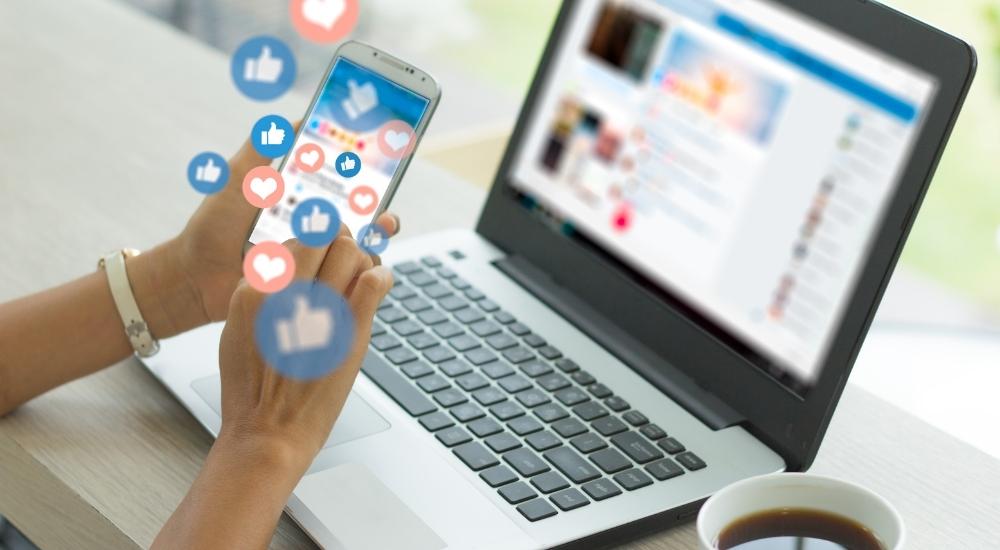 The fundamental targets of marketing are to increase the customers' awareness of your store and increase the number of sales. In case you own a physical store only, it seems to be more difficult to conduct online marketing campaigns.
Conversely, you can easily promote your store online by optimizing your SEO on-page and off-page, running promotions directly on your website, sending email marketing, using Google Adwords, Facebook ads, etc.
Furthermore, online stores can also connect to online marketplaces like Amazon and eBay to sell their products. Therefore, you should take advantage of eCommerce platforms to increase your brand awareness and sales more effectively.
4. Conduct Transactions Quickly And Safely
Currently, there are different types of online payments such as Paypal that are fast, convenient, and absolutely secure. The customers can easily buy an online or receive a refund from the store when staying in their home, which benefits the store owners as well. The customers have to just input their card details, and the amount will be deducted from their account.
Moreover, there are also some methods that allow customers to make payment offline. For instance, they can pay by Cash on Delivery (COD). In this case, the customers will make a payment when the product is delivered to them. This is a great option for those who do not have a credit or debit card. It is also safe as the customer does not have to share their personal details online.
There are many ways that store owners can enable their customers to make quick and safe payments. By offering different types of payment options, store owners can make sure that their customers have a convenient shopping experience. Because of this, both customers and store owners can perceive the importance of eCommerce.
5. Find More Affiliates To Expand The Business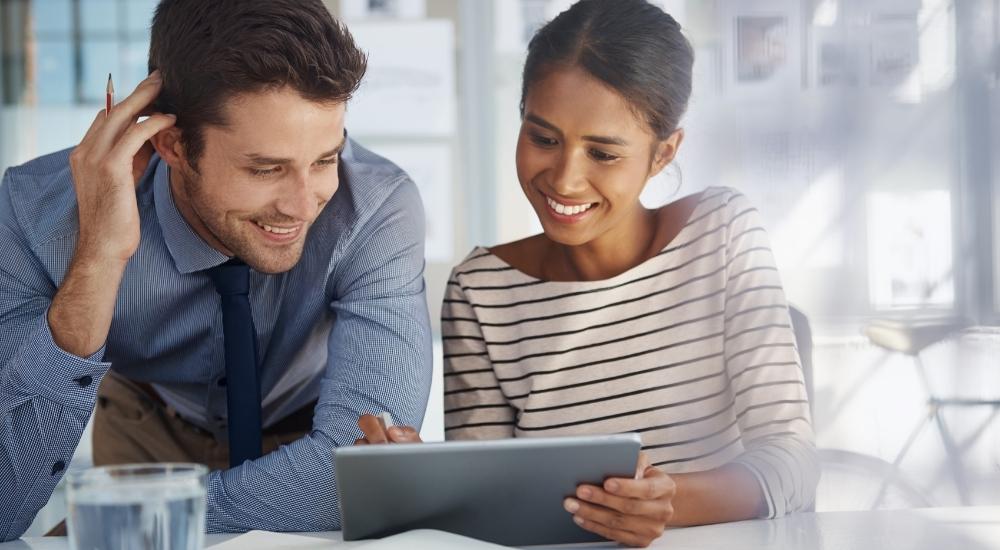 Have you ever thought about co-operating with another firm for mutual benefits? By starting an online business, there is a high probability that you can find a good affiliate to help each other. For example, you guys can exchange and display advertising banners on your websites, give bonuses to the customers for buying the products of the partners, and so on. If you are finding it difficult to run the business on your own, an affiliate can be a great help.
In the internet world, there are many opportunities for business collaboration. You should try to find one of the best ways to expand your online business is to find more affiliates who are willing to promote your products or services. By partnering with other businesses, you can tap into new markets and reach a larger audience. This can help you boost sales and grow your business.
There are a few things to keep in mind when searching for affiliates:
Make sure they have a similar target audience as you. You want to partner with businesses that serve the same type of customer as you. This will help ensure that your products or services are relevant to their audience.
Choose businesses that complement your products or services. For example, if you sell women's clothing, partnering with a jewelry company would be a good fit. This way, you can offer your customers a complete look.
Make sure the business is reputable and has a good track record. You don't want to partner with a company that has a history of poor customer service or shady business practices.
Once you've found potential affiliates, reach out to them and see if they're interested in partnering with you. If so, develop a partnership agreement that outlines the terms of the relationship. This will help ensure that both parties are on the same page and avoid any misunderstandings down the road.
6. Personalize Shopping Processes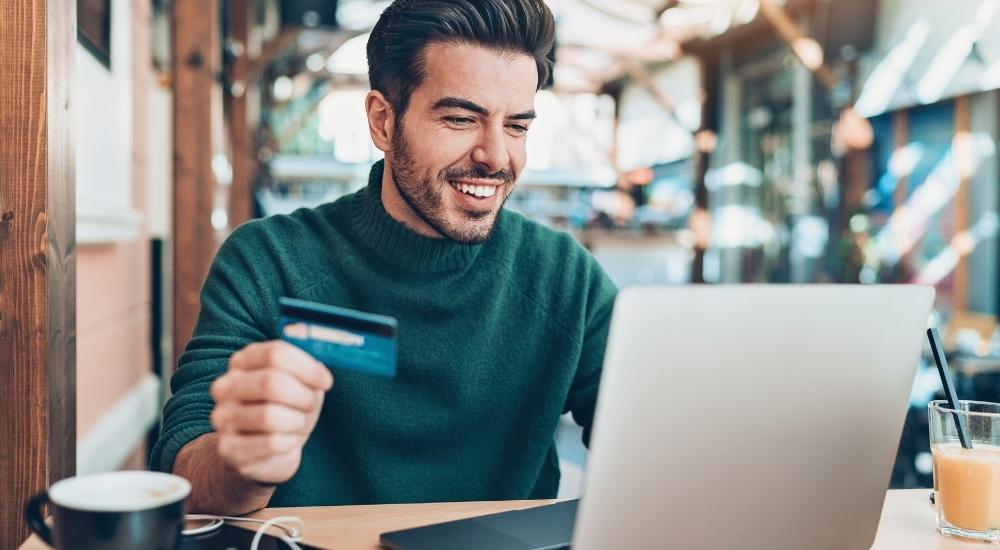 eCommerce enables businesses to monitor customers' journeys. It is essential to understand your audience and their behavior in order to be able to improve their experience and make it more personalized.
There are many ways to do this, but some of the most common methods include using data from social media platforms, web analytics, and even surveys. With all of this information, you can start to segment your customers and create targeted content that speaks to their specific needs.
In addition, you can also use personalization tools to recommend products or services that they may be interested in. By making the shopping experience more personal and tailored to each individual, you will encourage them to come back again and again.
7. Automate Your Business Processes
Another big advantage of having an eCommerce website is that it allows you to automate many of your business processes. This includes tasks such as inventory management, customer relationship management, order fulfillment, and accounting.
By automating these processes, you can free up your time to focus on other aspects of your business, such as marketing and product development. In addition, automating your processes can help to improve your overall efficiency and accuracy.
An eCommerce website can also help to streamline your customer service. By providing a self-service option for your customers, you can reduce the amount of time that you spend on the phone or responding to emails. This has stressed the importance of eCommerce.
In addition, you can use your eCommerce website to upsell and cross-sell your products and services. By offering relevant products and services to your customers, you can increase your sales and improve your profitability.
8. Get Insights into Your Customers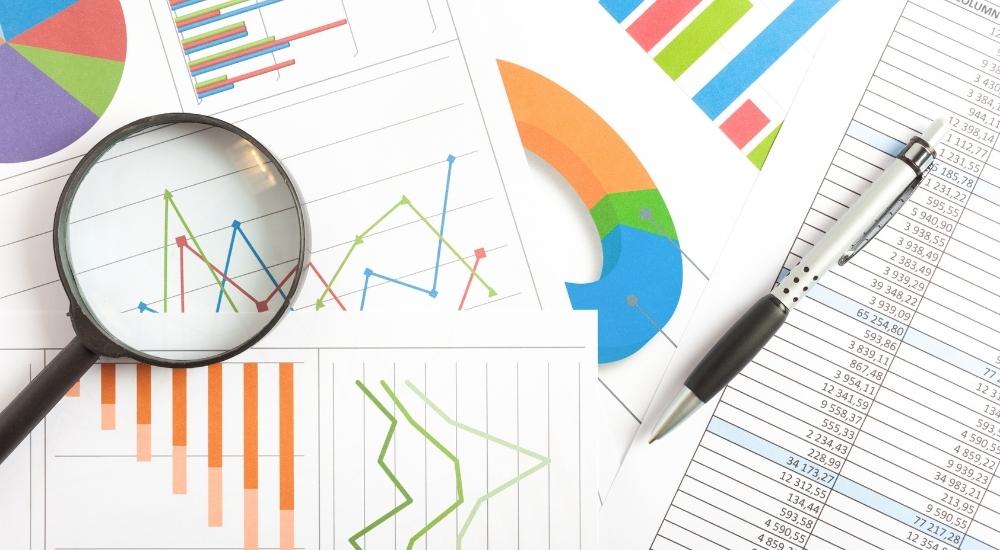 Another benefit that constitutes the importance of eCommerce is that it provides you with valuable insights into your customers. This includes information such as their buying habits, what products they are interested in, and what kind of customer service they expect. This information can be extremely valuable in helping you improve your business and better meet the needs of your customers.
An online store also makes it easy to track your inventory, sales, and customer data. This can help you make decisions about what products to stock, how to price them, and where to market them. All of this information can be stored in a central location, making it easy to access and analyze.
9. Stay Ahead of the Competition
By having an online store, you can stay ahead of the competition. With a brick-and-mortar store, it can be difficult to keep up with the latest trends and technologies. But with an online store, you can quickly and easily implement new features and updates that will keep your business ahead of the curve. The importance of eCommerce can be easily recognized here.
10. Your Online Store Will Stay Open 24*7/365:
In the online business world, your store never has to close. You can do business anytime, day or night, all year round! This is a big advantage over traditional brick-and-mortar businesses, which have to operate during set hours and often take breaks throughout the year.
This means that you can make money while you sleep – literally! – and you don't have to worry about losing business because you're closed. Your customers can shop anytime, from anywhere in the world.
11. Start on a Small Scale
The importance of eCommerce can be demonstrated by the ability to initiate on a small scale. If you don't have a lot of money to invest in inventory, you can start by dropshipping products.
This means that you don't have to carry any inventory yourself. Instead, when someone orders from your store, you simply contact the supplier and they ship the product directly to the customer.
Dropshipping is a great way to test out different products and see what sells without having to invest a lot of money upfront.
12. Work from Anywhere
One of the best advantages of having an online store is that you can work from anywhere in the world. As long as you have an internet connection, you can run your business.
This gives you a lot of freedom and flexibility that you wouldn't have if you were selling through brick-and-mortar stores. You can travel and work at the same time, or move to a new location without having to worry about your business.
Wrap Up
As you can see, starting an online business opens up a tremendous opportunity for small businesses, that are new on the market with a budget under constraints. All store owners should acknowledge the importance of eCommerce. It is important to understand, however, that online business is not a "get rich quick" scheme. It requires planning, perseverance, and dedication in order to succeed.
If you have decided to go online and want to find a good website design and development company, we are ready to help, please contact us by giving a message to the email: [email protected] or sending us the Contact form.
See Also:
Small Vs Big Website Design and Development Company: What is the Better Option for Start-Ups?
5 Steps To Choose An Excellent Website Design And Development Company
How Much Does It Cost To Build A Magento Website?
Magento vs WooCommerce. A Quick Comparison.